What is Fluid Buildup in the Sac Surrounding the Heart?
In the normal anatomy of a canine, there is the presence of a very thin membrane surrounding the heart which serves as protection. A small amount of fluid is required to act as a lubricant; it is abnormal and dangerous when fluid builds up continually (and in many cases rapidly), causing the heart to become enlarged. When this happens, there can be compression of the esophagus, bronchi or lungs. Intracardiac pressure, affecting the heart itself, leads to decreased filling of the heart, decreased cardiac output and subsequently, shock to the system. Examples of causes for pleural effusion may be infection or right-sided heart failure. Prognosis varies and it must be considered a life-threatening condition.
When there is an accumulation of fluid within the pericardial sac, it is known as pericardial effusion. How much this abnormality will affect your pet will depend on the rate of fluid flow into the sac as well as the amount of fluid that accumulates.
Book First Walk Free!
Symptoms of Fluid Buildup in the Sac Surrounding the Heart in Dogs
Symptoms can evolve to a dangerous level whereby the situation becomes life threatening. These are the signs you may see in your pet, depending on the extent of the effusion.
Loss of appetite or willingness to eat
Lethargy
Fainting
Difficulty breathing
Vomiting
Weakness
Exercise intolerance
Weight loss
Coughing
Difficulty swallowing
Pale mucus membranes
Abdominal distention
Collapse
Types
Fluid buildup in the sac surrounding the heart can happen due to congenital illnesses (present at birth) or due to acquired diseases that develop throughout life. The effusion can be chronic and of a progressive nature, or acute which means the event came on suddenly.
Causes of Fluid Buildup in the Sac Surrounding the Heart in Dogs
Some of the recognized reasons for pericardial effusion are:
Tumor
Bacterial infection
Fungal infection
Migrating foreign body such as Foxtail
Mitral valve disease which causes left atrial rupture; small breeds are predisposed
Coagulation disorders
Congestive heart failure
Congenital hernia
Idiopathic hemorrhagic pericardial effusion; large and giant breeds are prone
It is documented that German Shepherds and Golden Retrievers are predisposed to a fluid buildup in the pericardial sac.
Diagnosis of Fluid Buildup in the Sac Surrounding the Heart in Dogs
The physical examination performed by the veterinarian will include listening to the heart and taking the pulse, two indicators of the heart's performance. The pulse of your dog will most likely be poor or low if he is in a state of advanced pericardial effusion. The heart sounds that the veterinarian is trying to distinguish will most likely be of a muffled nature because of the volume of fluid buildup. If there is right side heart failure, there may be jugular vein distortion apparent during the exam.
Standard tests that will be ordered are the blood chemical profile, complete blood count, and urinalysis. Tests that will give further diagnostic leads are radiographs. Abdominal x-rays could show fluid in the abdomen as well, and thoracic x-rays can show the heart size and signs of metastatic disease if this is the case. An echocardiogram is a type of ultrasound that can clearly identify fluid buildup and determine present functioning state of the heart, and can show other problems such as a hernia. An electrocardiograph will tell the veterinarian the state of electrical activity in your pet's heart.
Treatment of Fluid Buildup in the Sac Surrounding the Heart in Dogs
The treatment for pericardial effusion is pretty straightforward in that the essential need is to remove the excess fluid from the sac surrounding the heart. However, as simple as it sounds, it can be complicated if the amount of fluid has caused further developments and damage to the body of your dog. Cardiac tamponade for example, is when the fluid causes compression to the heart, a very severe situation resulting from the fluid buildup. Right side heart failure can occur, which promotes the accumulation of fluid in the abdomen. The removal of fluid is done by a procedure called a pericardiocentesis. A needle or catheter is inserted into the sac around the heart, aspirating the liquid. In cases where there is fluid in the abdomen as well, this will be taken out in addition.
Some canines will need surgery if the effusion returns. A pericardiectomy involves making a window in the sac which allows the continuous flow of liquid to move into the chest cavity. It should be noted that both of these procedures can have a good to poor prognosis, depending on the body's response to the treatment. Of course, as with any procedure involving the heart especially, there are risks and the possibility of failure. In the instance of an infection, parasitic invasion, or underlying disease process, the appropriate measures in the form of antibiotics or medication will be addressed.
Recovery of Fluid Buildup in the Sac Surrounding the Heart in Dogs
There are chances that your pet may not recover from a heart procedure. However, it depends on the cause. Parasitic invasion, infection, and hernia can have a successful recovery depending on the extent of the problem. If your beloved pet has a tumor that is slow growing, he may have a fair to good prognosis. If your pet has pericardial effusion that keeps returning, the situation may be described as poor to guarded because continual effusion can change the pliability of the heart sac making it vulnerable to disease. Your veterinarian will do her best to prolong the life of your pet as long as the quality of life we all want for them is there.
Fluid Buildup in the Sac Surrounding the Heart Questions and Advice from Veterinary Professionals
Dutches
Pit bull
7 Years
0 found helpful
Has Symptoms
Larthargic, vomit, no appetite, whi
My Boston Terrier just turned seven years old. I woke up one day and she did not want to get up from the floor I gave her water and she was drinking it very slowly I then refilled it 2 more times and then she laid down again and isn't want to go for her usual walk. I chk her gums and they were white so I took her to the E.R and within 5 minutes the doctors came back to tell me that she has fluid in her heart and they had to drain it and I had to take her to see a cardiologist, or I had to put her down. Because I just lost my job and the cost just to remove the fluid was almost $2,000 after asking the Doctor 3X if she was sure if it was a tumor she said most likely but the fluid was going to keep coming back. I decided to put her down. That was 2 days ago and now I'm wondering if it was the right decision or could I have more test done. How did the doctor know in less then 5 minutes she had fluid in her heart?
Hi dutches. This happened to my dog today and I'm wondering the same thing. This was an acute onset after determining the fluid was blood, they said he had cancer. They drained the fluid and said he may recover but that it would happen again and gave him a shirt time to live. I decided to take my chances and was going to have him monitored to make sure fluid didn't build back up and then bring him home. They called me 5 minutes after I left saying the fluid was now in his abdomen and surgery was needed immediately which most people don't do OR it was recommended that he be put down. It happened so fast and now my spunky energetic beagle bulldog of 10 years is gone. I'm left wondering wtf just happened but I do know that the onset was bad today and I wouldn't want him to have to be in pain ultimately to have to do this in a month or two. But I'm just trying not to process it all bc it happened in a matter of 2 hours. I felt glad that he wasn't in pain and glad that I was with him when he passed but now I'm just wishing I had more time.
I'm so sorry. That's ridiculous that they would charge you that much to remove fluid
Add a comment to Dutches's experience
Was this experience helpful?
Scruffles
Maltese
12 Years
0 found helpful
Has Symptoms
Labored breathing, pain, weakness,
Our beloved Maltese went to the new vet for a routine allergy shot of cytopoint. Within 6 hours of getting the shot, he had lots of inflammation and threw up yellow phlegm as well as went diarrhea three or four times in a row. This was followed by intense labored breathing and he paced at night and cried in discomfort. so I brought him back to the new veterinarian and she thought he had an infection. I told her he was bloated so she gave him antibiotics and gas medicine for his stomach. Four days after that he showed no signs of improvement and his breathing was still very labored. So I took him to another veterinarian who immediately took an x-ray and found him to have fluid around the heart which was impinging into his lungs and esophagus. I was referred to a specialist who gave him an ultrasound and an echocardiogram which he said showed a mass within the right ventricle at the AV junction. It measured 17 x 19 mm and was hypo Echoic. There was a large amount of pericardial effusion and tamponade also a mild amount of plural effusion. He told me the prognosis was grave and he might only live 1 to 3 months with intermittent removal of fluid. We Took him to yet another veterinarian for her opinion and were told that she would euthanize it if it was her dog as the pain would worsen and he would surely die.
So two weeks from the initial acute pericardial effusion, our dog was euthanized. My question is, shouldnt The specialist who did the ultrasound have given us options regarding having a biopsy or removal? We were told that a pericardiocentesis could be done however the dog would still surely die within 1-3 months. My question is as follows: was the location of the mass in an area that was not operable? Or might the tumor have been biopsied? I can't sleep at night because I feel like he wasn't given a fighting chance... We feel terrible
Add a comment to Scruffles's experience
Was this experience helpful?
Barkley
Saint Bernard
6 Years
1 found helpful
Has Symptoms
Fluid on lungs and around heart
Temp ranging from 101 to 105
Was previously coughing, sneezing, gag
Has appetite back and drinking
Medication Used
Clavamox antibiotic- oral
Barkley became very lethargic 5 days ago and didn't eat or drink for 2 days. Vet kept him for observation and did blood work. Lungs were raspy but blood work was all pretty boring. Chest xray revealed fluid on lungs and around heart. They also revealed atleast one mass in neck/throat area. He was coughing,sneezing,gagging and drooling up until 2 days ago. Vet wanted me to euthanize him on Monday. He had a lasix shot and continued prednisone and antibiotics. He regained appetite and felt a little better for two days. Temp is normal now on antibiotics and prednisone only but breathing has started to get heavy and fast again I'm guessing due to fluid building up again. We're waiting for referral to diagnostics. Are we fighting a losing battle? Are his meds what he should be on while waiting? Prednisone vs anti inflammatory?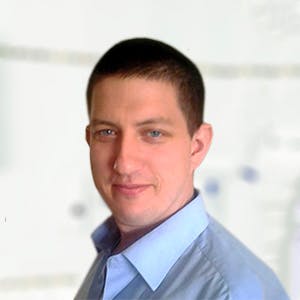 3320
Recommendations
Without examining Barkley myself it is difficult to weigh in to say whether it is worth visiting a Specialist or not, however in the meantime you should continue with the current course of treatment prescribed by your Veterinarian until you see the Specialist; it isn't good to keep changing treatment leading up to a Specialist appointment. Prednisone is used to treat inflammatory conditions due to its properties so there would be no issue there, for now wait for the Specialist appointment and see what they have to say; if there is a worsening of symptoms you should return to your Veterinarian for an examination. Regards Dr Callum Turner DVM
Add a comment to Barkley's experience
Was this experience helpful?
Tigger
Boxer
12 Years
1 found helpful
Tigger was seen yesterday and diagnosed with right side arithmic cardiomiopothy. However, an X-ray of his heart didn't show much - could only see the fluid surrounding it. He's on 4 medications now with Solix also prescribed but not get filled.

Is it possible to reduce the fluid and make him more comfortable with these meds? Our vet seemed very concerned with any surgical option.

In addition to the fluid around his heart, he also has fluid in his stomach area.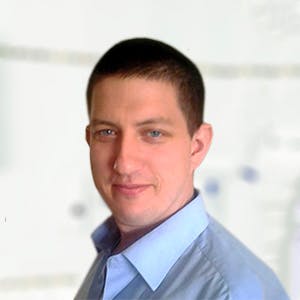 3320
Recommendations
Arrhythmogenic right ventricular cardiomyopathy is a predisposed genetic heart disease in boxers; medical therapy for pericardial effusion (fluid in the pericardial sac) is rarely effective, with surgical aspiration being the management of choice along with management of the underlying condition. Supportive care and supplementation is the management method of choice; antiarrhythmics and omega-3 fatty acids are generally indicated in this condition. Regards Dr Callum Turner DVM www.ufaw.org.uk/dogs/boxer-arrhythmogenic-right-ventricular-cardiomyopathy http://discoveryspace.upei.ca/cidd/disorder/arrhythmogenic-right-ventricular-cardiomyopathy-arvc-boxer-cardiomyopathy
Add a comment to Tigger's experience
Was this experience helpful?
Kane
Golden Retriever
8 Years
1 found helpful
Hi Doc
Kane presented to the emergency service for lethargy and inappetence. He was seen by our primary veterinarian first, where radiographs revealed suspected fluid in the chest, abdomena and around the heart. Blood work performed noted mild elevation in the white blood cell count, and mild elevation in one of the liver enzymes. Kane was then taken to Medvet and a physical examination fluid in the abdomen, thorax, and pericardium were noted. The fluid in the abdomen was noted to be clear, while fluid in the pericardium was noted to be hemorrhagic.

After discussing diagnostics, such as clotting times, echocardiogram and hospitalization for monitoring and supportive care. We have unfortunately declined these options because of financial concern.

Prior to discharge we had a percardiocentesis done and Kane had 290 ml of hemorrhagic fluid pulled from his pericardial sac. His heart rate improved dramatically

They want us to bring Kane back in for a cardiology test... what do you think we should do!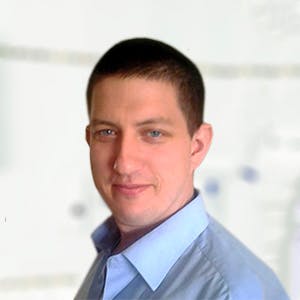 3320
Recommendations
Whilst I understand your financial situation, I would recommend visiting a Cardiologist as the fluid accumulation in the pericardial sac needs to be effectively managed or treated; fluid has been removed but will likely return, the danger is that fluid or blood accumulating in the pericardial sac will reduce the space the heart has to expand and will stop the heart filling with blood which will reduce overall cardiac output. Regards Dr Callum Turner DVM
Add a comment to Kane's experience
Was this experience helpful?
Athena
Alaskan Husky
8 Years
1 found helpful
Is a partial pericardiectomy a viable option for a dog who suddenly has pericardial effusion which is likely due to an AV groove cardiac mass? No signs or symptoms other than the effusion which had to be drained a second time 11 days after the first.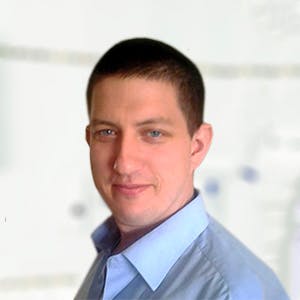 3320
Recommendations
A partial pericardiectomy is a viable option for pericardial effusion especially if it is recurring often, during the surgery your Veterinarian may also be able to take a biopsy sample from the mass to confirm the diagnosis. You should discuss with your Veterinarian and consultation with a Specialist may also be useful. Regards Dr Callum Turner DVM
Add a comment to Athena's experience
Was this experience helpful?
Harley
Flat-Coated Retriever Mix
10 Years
-1 found helpful
My 70lb retriever mix went to ER on Sunday. Pericardial effusion, and idiopathic effusion. No masses found. The sac was drained. All tests came back negative for cancer, however blood was found in the fluid. No abdominal ultrasounds or x-rays were done. He's home now and recovering. Follow up with vet 2 days later: did tri-view chest x-rays, which showed some fluid on the left front of his heart. The ER notes don't mention that they didn't retrieve all the fluid at that time. Vitals are still good, however, he is not energetic & has difficulty getting his back lets to want to work. Meaning getting up from a laying position is difficult. He walks ok, once he's standing. This is new since the ER. There is normal evacuation and voiding, though, just no stamina and increased difficulty in getting up. He was a very "peppy" dog only a few hours before the "attack", so, this is dis-heartening.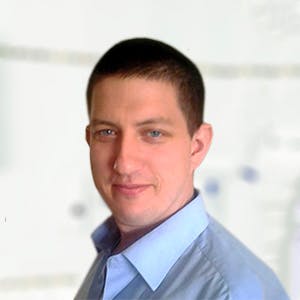 3320
Recommendations
The most common cause of pericardial effusion is due to cancer, but if no masses were detected then possible causes may include infections or inflammation; physical drainage or identification and treatment of the underlying cause are common methods of management. However, in idiopathic cases where a cause cannot be determined a pericardial window may be performed to allow drainage of fluid into the thoracic cavity. I cannot comment or think of a reason why Harley is having trouble getting up, but should be evaluated again by your Veterinarian to monitor progress. Regards Dr Callum Turner DVM
I'm feeling like a nervous, first-time mom ! At age 10, before this event, he was in very good health (well, APPEARED and acted in very good health), would the window be a viable thing to do? I realize with older people, sedation, trauma, etc, cause a slow recuperation. Am I just "rushing" his recovery time?
Oh, and the echo-cardiogram at the ER was good. Blood counts good, glucose, etc, good.
Thank you. Could there have been damage to the heart from this event? In the diagnosis from ER (he stayed one night there), tamponade (?) was a word that was used. All ultra sounds, fluid evaluation, and x-ray showed no obvious cancer. Once he gets himself up, he's good to walk. He wants to get excited about play with a ball, but, has energy to get to it & then fast walk once around the sofa, then lays down again (keeping the ball, lol). If he lays down for any length of time, getting up is especially slow. All new. Would an abdominal x-ray be worthwhile? That would then mean that his entire body would have been imaged. I am leaning toward the window idea. My vet is talking to a surgeon about it. If he's cancer-free, I'm hoping that would help his heart function immensely and also get the rest of him "moving" again. By the way, appetite still very good and digestion good - void & evacuation good.
Add a comment to Harley's experience
Was this experience helpful?
Fifi
Shih Tzu
16 Years
0 found helpful
Has Symptoms
Tired, slow, crying/whimpering...
My dog was 16, almost 17 when I had her put down due to fluid build up. She was on 3 diff pills and one was lasix and forgot the other two names. One started with a V and came in an orange box. She was on these pills for about 10 months and was getting worse.... I didn't have the money to get the fluid drained more than a couple times. She had went to ER bc she passed out etc and that's how I found out about her fluid around her heart. I did everything I could to help her, but her quality of life seemed to be going. I do wonder if I were wealthy and could have the fluids drained often if she would have lived longer and been happier. Today is the day she passed two years ago and I her guilt about putting her down... The vet said the mess she was on were serious and it's like puttin a bannaid on something just to keep her going. The vet that put her down said she looked like she wasn't happy and friends too!!! I'm wondering if the mess was messing up here organs and I did the right thing or if I just could have her fluid drained more often would she have had a good enough quality of life to kee her going and not put her down. Did I do the right thing! ? I didn't want it to be too late or too early 💔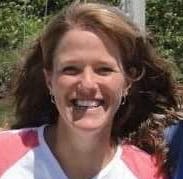 1611
Recommendations
I think that you did the right thing. When dogs in heart failure get to the point where they have to have fluid drained from their chest, they are starting to suffer, and that fluid can't be removed forever. At some point they can't breath, and they can lose enough fluid that way to affect the rest of their body. It seems that you did a kind thing for Fifi by letting her go, and finances would not have made a difference in her situation.
My beloved 10 year old silky terrier has overcome disc issues and diabetes and was always a fighter. Yesterday he wouldn't eat at all and just laid in his bed for 7 straight hours just going outside for a few steps to relieve himself. I thought he just had a stomach ache again but my vet was doing an ultrasound and found a lot of fluid around the heart which she said was a tumor. I asked if it was time to let him go and she said yes. I am of course heartbroken but they have done a great job of keeping him alive and healthy the last few years. She said she couldn't even hear his heart beat because of the buildup. I guess I want to make myself feel better that she made the right decision to put him down?
Add a comment to Fifi's experience
Was this experience helpful?
Misty
Jack Russell Terrier
12 Years
0 found helpful
Has Symptoms
Laboured breathing , lethargic
My jack russell had problems breathing, very lethargic,sick and not drinking. Vet diagnosed an irregular heart beat and a build up of fluid at the bottom of the heart and lungs. She is 1w years old and on a low dose ofnsteroids in the summer for being allergic to almost everything.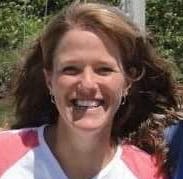 1611
Recommendations
I'm sorry to hear that this is happening to Misty. She may need to see a cardiologist to determine what is going on with her heart, and if there is any treatment available for her. I hope that she is okay.
Add a comment to Misty's experience
Was this experience helpful?
Rizzo
German Shepherd
8 Years
0 found helpful
Rizzo was diagnosed with fluid around the heart when we took her in for continual vomiting. She was prescribed anti-nausea medication and we were told that she "could" have cancer. We took it upon ourselves (after looking online for causes) to have another vet run a stool sample.....took over a week to come back normal. I don't know what to do because she was 94 pounds and has lost at least 20 pounds in 3 weeks. She cant keep anything down....even the pills. HELP DOC!!!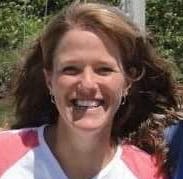 1611
Recommendations
Thank you for your email. Without seeing Rizzo, I am unfortunately unable to offer much assistance in what might be going on with her. I'm not sure what your original veterinarian saw that made them think that she might have cancer, or where they thought that caner might be. Fluid around the heart is not normal, and needs to be treated. If she is losing weight that quickly, and continues to vomit, she needs to have treatment, I agree with you. It would be a good idea to either have a recheck with one of the veterinarians that you have seen, or ask for a referral to a specialist if you don't feel that her health concerns are being addressed completely. Whether the heart condition is causing her weight loss, or it is related to another cause, you need to find out what is going on with her. I hope that she is okay.
Add a comment to Rizzo's experience
Was this experience helpful?
Merlin
Boston bulldog
11
1 found helpful
Has Symptoms
Fluid buildup in sac around heart
Merlin our 11 yr old Boston Bulldog has been diagnosed with fluid around his heart. His vet also found an abscessed tooth. All his blood work came back normal, but x-rays showed the fluid build up. He is on antibiotics and Lasix right now, and I notice the Lasix has greatly improved his breathing and comfort level. Do to financial resources we have not been able to get the ekg or sonogram done yet. Could the abscess be the problem, and one cleared of the infection, could the fluid build up resolve itself?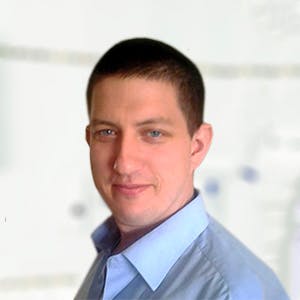 3320
Recommendations
Most commonly, pericardial effusion (fluid around the heart) is caused by cancer or has an unknown etiology; the likelihood of the pericardial effusion and a tooth abscess being related is quite small (but not impossible). In the absence of cancer, pericardial effusion occurs for an unknown reason (second most common cause); symptomatic treatment is therefore the best cause of action. Regards Dr Callum Turner DVM
We had a dog with cancer before, and the vet said she could tell by the white blood count. Merlin shows none of the symptoms our other dog had. Your response is very disheartening
Add a comment to Merlin's experience
Was this experience helpful?
casper
Golden Retriever
8 Years
0 found helpful
Has Symptoms
restless and not very active
Medication Used
mexiletine hydrochloride 50 mg
hello i have a8 year old golden retriever and he was diagonsed with rapid heart beats of 200 beats per minute and had fluid formation around heart which was taken out on last sunday and he has been on a medicine mexiletine hydrochloride 50 mg capsules a day since monday and he has improved as today his heart beats was 140 per mnt and there was no fluid formation .my question is will the fluid come back and is the medicine safe for him .his appetite is normal but he is only weak and not very active .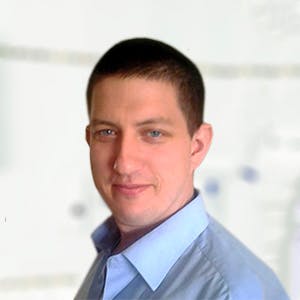 3320
Recommendations
There is always a possibility that there will be a recurrence of a pericardial effusion, the underlying cause would need to be identified and treated or managed. Mexiletine, like all medicines, has side effects but their side effects are usually outweighed by their benefits. Possible side effects include vomiting, diarrhoea, loss of balance, trembling and seizures have been reported in humans. If you have concerns regarding treatment or the suitability, speak with the prescribing Veterinarian. Regards Dr Callum Turner DVM
Add a comment to casper's experience
Was this experience helpful?