Fluid Buildup in the Sac Surrounding the Heart in Dogs
Fluid Buildup in the Sac Surrounding the Heart in Dogs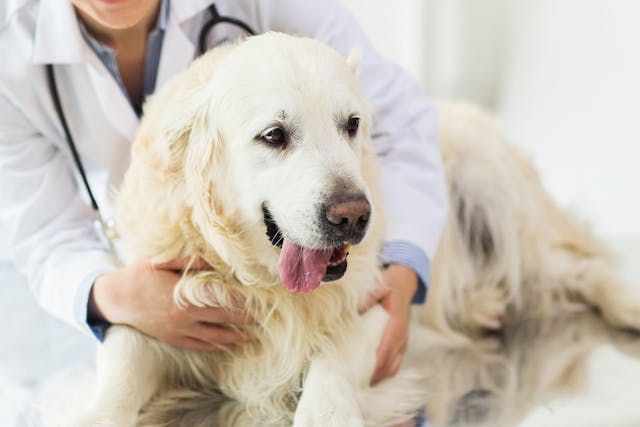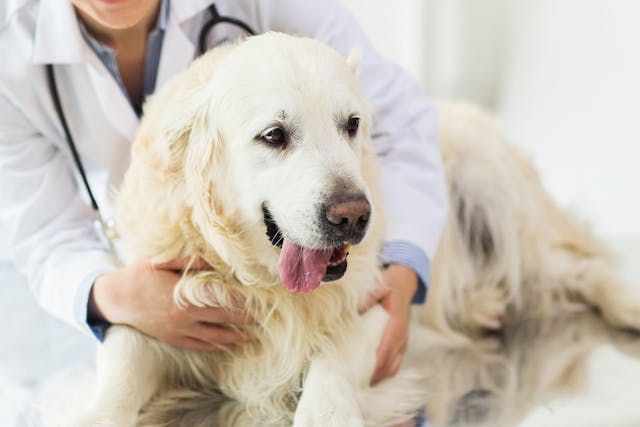 What is Fluid Buildup in the Sac Surrounding the Heart?
In the normal anatomy of a canine, there is the presence of a very thin membrane surrounding the heart which serves as protection. A small amount of fluid is required to act as a lubricant; it is abnormal and dangerous when fluid builds up continually (and in many cases rapidly), causing the heart to become enlarged. When this happens, there can be compression of the esophagus, bronchi or lungs. Intracardiac pressure, affecting the heart itself, leads to decreased filling of the heart, decreased cardiac output and subsequently, shock to the system. Examples of causes for pleural effusion may be infection or right-sided heart failure. Prognosis varies and it must be considered a life-threatening condition.
When there is an accumulation of fluid within the pericardial sac, it is known as pericardial effusion. How much this abnormality will affect your pet will depend on the rate of fluid flow into the sac as well as the amount of fluid that accumulates.
Fluid Buildup in the Sac Surrounding the Heart Average Cost
From 51 quotes ranging from $2,500 - $8,000
Symptoms of Fluid Buildup in the Sac Surrounding the Heart in Dogs
Symptoms can evolve to a dangerous level whereby the situation becomes life threatening. These are the signs you may see in your pet, depending on the extent of the effusion.
Loss of appetite or willingness to eat
Lethargy
Fainting
Difficulty breathing
Vomiting
Weakness
Exercise intolerance
Weight loss
Coughing
Difficulty swallowing
Pale mucus membranes
Abdominal distention
Collapse
Types
Fluid buildup in the sac surrounding the heart can happen due to congenital illnesses (present at birth) or due to acquired diseases that develop throughout life. The effusion can be chronic and of a progressive nature, or acute which means the event came on suddenly.
Top
Causes of Fluid Buildup in the Sac Surrounding the Heart in Dogs
Some of the recognized reasons for pericardial effusion are:
Tumor
Bacterial infection
Fungal infection
Migrating foreign body such as Foxtail
Mitral valve disease which causes left atrial rupture; small breeds are predisposed
Coagulation disorders
Congestive heart failure
Congenital hernia
Idiopathic hemorrhagic pericardial effusion; large and giant breeds are prone
It is documented that German Shepherds and Golden Retrievers are predisposed to a fluid buildup in the pericardial sac.
Top
Diagnosis of Fluid Buildup in the Sac Surrounding the Heart in Dogs
The physical examination performed by the veterinarian will include listening to the heart and taking the pulse, two indicators of the heart's performance. The pulse of your dog will most likely be poor or low if he is in a state of advanced pericardial effusion. The heart sounds that the veterinarian is trying to distinguish will most likely be of a muffled nature because of the volume of fluid buildup. If there is right side heart failure, there may be jugular vein distortion apparent during the exam.
Standard tests that will be ordered are the blood chemical profile, complete blood count, and urinalysis. Tests that will give further diagnostic leads are radiographs. Abdominal x-rays could show fluid in the abdomen as well, and thoracic x-rays  can show the heart size and signs of metastatic disease if this is the case. An echocardiogram is a type of ultrasound that can clearly identify fluid buildup and determine present functioning state of the heart, and can show other problems such as a hernia. An electrocardiograph will tell the veterinarian the state of electrical activity in your pet's heart.
Top
Treatment of Fluid Buildup in the Sac Surrounding the Heart in Dogs
The treatment for pericardial effusion is pretty straightforward in that the essential need is to remove the excess fluid from the sac surrounding the heart. However, as simple as it sounds, it can be complicated if the amount of fluid has caused further developments and damage to the body of your dog. Cardiac tamponade for example, is when the fluid causes compression to the heart, a very severe situation resulting from the fluid buildup. Right side heart failure can occur, which promotes the accumulation of fluid in the abdomen. The removal of fluid is done by a procedure called a pericardiocentesis. A needle or catheter is inserted into the sac around the heart, aspirating the liquid. In cases where there is fluid in the abdomen as well, this will be taken out in addition.
Some canines will need surgery if the effusion returns. A pericardiectomy involves making a window in the sac which allows the continuous flow of liquid to move into the chest cavity. It should be noted that both of these procedures can have a good to poor prognosis, depending on the body's response to the treatment. Of course, as with any procedure involving the heart especially, there are risks and the possibility of failure. In the instance of an infection, parasitic invasion, or underlying disease process, the appropriate measures in the form of antibiotics or medication will be addressed.
Top
Worried about the cost of Fluid Buildup In The Sac Surrounding The Heart treatment?
Pet Insurance covers the cost of many common pet health conditions. Prepare for the unexpected by getting a quote from top pet insurance providers.
Recovery of Fluid Buildup in the Sac Surrounding the Heart in Dogs
There are chances that your pet may not recover from a heart procedure. However, it depends on the cause. Parasitic invasion, infection, and hernia can have a successful recovery depending on the extent of the problem. If your beloved pet has a tumor that is slow growing, he may have a fair to good prognosis. If your pet has pericardial effusion that keeps returning, the situation may be described as poor to guarded because continual effusion can change the pliability of the heart sac making it vulnerable to disease. Your veterinarian will do her best to prolong the life of your pet as long as the quality of life we all want for them is there.
Top
Fluid Buildup in the Sac Surrounding the Heart Average Cost
From 51 quotes ranging from $2,500 - $8,000
Top
Fluid Buildup in the Sac Surrounding the Heart Questions and Advice from Veterinary Professionals
Fifi
Shih Tzu
16 Years
18 found helpful
18 found helpful
Has Symptoms
Tired, Slow, Crying/Whimpering...
My dog was 16, almost 17 when I had her put down due to fluid build up. She was on 3 diff pills and one was lasix and forgot the other two names. One started with a V and came in an orange box. She was on these pills for about 10 months and was getting worse.... I didn't have the money to get the fluid drained more than a couple times. She had went to ER bc she passed out etc and that's how I found out about her fluid around her heart. I did everything I could to help her, but her quality of life seemed to be going. I do wonder if I were wealthy and could have the fluids drained often if she would have lived longer and been happier. Today is the day she passed two years ago and I her guilt about putting her down... The vet said the mess she was on were serious and it's like puttin a bannaid on something just to keep her going. The vet that put her down said she looked like she wasn't happy and friends too!!! I'm wondering if the mess was messing up here organs and I did the right thing or if I just could have her fluid drained more often would she have had a good enough quality of life to kee her going and not put her down. Did I do the right thing! ? I didn't want it to be too late or too early 💔
Aug. 18, 2018
Fifi's Owner
---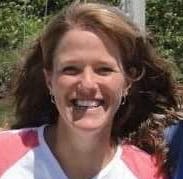 Dr. Michele K. DVM
18 Recommendations
I think that you did the right thing. When dogs in heart failure get to the point where they have to have fluid drained from their chest, they are starting to suffer, and that fluid can't be removed forever. At some point they can't breath, and they can lose enough fluid that way to affect the rest of their body. It seems that you did a kind thing for Fifi by letting her go, and finances would not have made a difference in her situation.
Aug. 18, 2018
My beloved 10 year old silky terrier has overcome disc issues and diabetes and was always a fighter. Yesterday he wouldn't eat at all and just laid in his bed for 7 straight hours just going outside for a few steps to relieve himself. I thought he just had a stomach ache again but my vet was doing an ultrasound and found a lot of fluid around the heart which she said was a tumor. I asked if it was time to let him go and she said yes. I am of course heartbroken but they have done a great job of keeping him alive and healthy the last few years. She said she couldn't even hear his heart beat because of the buildup. I guess I want to make myself feel better that she made the right decision to put him down?
Was this experience helpful?
Barkley
Saint Bernard
6 Years
4 found helpful
4 found helpful
Has Symptoms
Fluid On Lungs And Around Heart
Temp Ranging From 101 To 105
Was Previously Coughing, Sneezing, Gag
Has Appetite Back And Drinking
Barkley became very lethargic 5 days ago and didn't eat or drink for 2 days. Vet kept him for observation and did blood work. Lungs were raspy but blood work was all pretty boring. Chest xray revealed fluid on lungs and around heart. They also revealed atleast one mass in neck/throat area. He was coughing,sneezing,gagging and drooling up until 2 days ago. Vet wanted me to euthanize him on Monday. He had a lasix shot and continued prednisone and antibiotics. He regained appetite and felt a little better for two days. Temp is normal now on antibiotics and prednisone only but breathing has started to get heavy and fast again I'm guessing due to fluid building up again. We're waiting for referral to diagnostics. Are we fighting a losing battle? Are his meds what he should be on while waiting? Prednisone vs anti inflammatory?
June 18, 2018
Barkley's Owner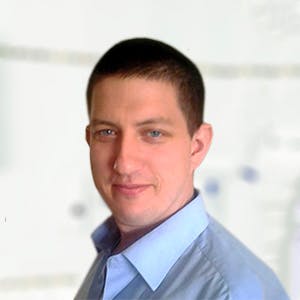 4 Recommendations
Without examining Barkley myself it is difficult to weigh in to say whether it is worth visiting a Specialist or not, however in the meantime you should continue with the current course of treatment prescribed by your Veterinarian until you see the Specialist; it isn't good to keep changing treatment leading up to a Specialist appointment. Prednisone is used to treat inflammatory conditions due to its properties so there would be no issue there, for now wait for the Specialist appointment and see what they have to say; if there is a worsening of symptoms you should return to your Veterinarian for an examination. Regards Dr Callum Turner DVM
June 19, 2018
Was this experience helpful?
Fluid Buildup in the Sac Surrounding the Heart Average Cost
From 51 quotes ranging from $2,500 - $8,000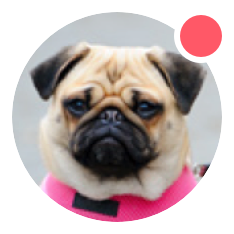 Need pet insurance?