What is Gunshot Injury?
A gunshot injury can all look very different depending on the type of gun used to injury your dog. You may notice anything from slight bleeding to a full wound with entrance and exit obvious. Your dog can present with pain, discomfort, disorientation, and crying or may not present with any symptoms at all depending on the severity of his injury. Most likely the gunshot injury will not resemble any other injury or concerns.
A gunshot injury would be defined as any injury your dog receives from a gun. This could be an injury to any of his body parts and can result in mild to severe damage.
Book First Walk Free!
Symptoms of Gunshot Injury in Dogs
Symptoms can vary greatly for a gunshot injury based on what type of gun was used, bullets, and distance. However, some symptoms to look for are:
Minimal noticeable damage – Most of the damage due to the gunshot will not be seen by you, this is due to the bullet pulling debris, hair, skin, dirt and more into the wound with it
Bleeding – You may notice very little to a large amount of bleeding from your dog at the site of the wound
Bullet wound – At times the actual wound is visible and you may even be able to see the bullet
Lacerations – You may only notice cuts or scrapes along your dog's skin and fur
Causes of Gunshot Injury in Dogs
The cause of your dog being injured by gunshot can vary. Some of the ways your dog can be shot are:
Self-defense – Someone may believe your dog is a threat to them if he got loose or chased them and they may use a gun to protect themselves
Accident – Your dog may unfortunately be in the wrong place, wrong time and have been caught up in gunfire; if your dog goes out hunting with you or was loose while others are hunting, he may have been injured by accident
Random acts – There are times when there is no reason or cause for your dog's injury
Diagnosis of Gunshot Injury in Dogs
While you may be able to identify that your dog was in fact shot at, you will not necessarily be able to determine the extent of the damage done when he was shot. If you suspect your dog was injured by gunfire it will be very important to bring him to the veterinarian immediately.
Some information that will best help your veterinarian diagnose and treat him correctly will be if you know what type of gun he was shot with, if you have a sample of the type of bullet, and the distance your dog was from the gun. It will also be important to share with your veterinarian if you know for a fact that your dog was injured via gunfire or if you suspect it.
Your veterinarian will want to perform a few tests to ensure he is completely aware of the entire situation. A full physical examination will be done on your dog to see any concerns that your veterinarian may notice without further testing. Once our dog has been put under anesthesia your veterinarian may want to explore the wound to see any further damage that he was unable to determine by physical exam.
A culture may be taken from the wound as well to identify what, if any infections may be a concern. X-rays, ultrasounds, CT scans and more imaging techniques may be used to see underlying and deep tissues damage, these imaging tools may also be used to see any broken bones or other injuries. These tests will be performed under anesthesia typically to ensure the safety of your dog and the veterinarian.
Treatment of Gunshot Injury in Dogs
Treatment will be broken up into stabilization, cleaning of the wounds, and deeper wound treatment. Initially the veterinarian's main concern will be stabilizing your dog and ensuring he is safe to move forward with treatment. Once he is stable the team will move on to cleaning his wound and finally to determining how to treat his deeper injuries.
Stabilization
The goal here is to ensure your dog's immediate safety. This may be stopping blood loss, lowering high heart rate, and getting him comfortable. This may be achieved via medications for pain management or putting him under anesthesia to be able to move on to the next steps in treatment.
Wound treatment
Once your dog is stabilized, the next step will be to treat the wound superficially. This will be done by cleaning the area surrounding the wound and treating any injuries there. Once this is done the hair around the gun wound may be trimmed to ensure full access to the site. The wound itself will then be cleaned and any debris removed including hair, dirt, skin, bullet or bullet fragments.
The wound to outside of your dog's body will most likely be left open as it will heal better this way and allows for unhealthy tissue to be removed. Drains may be used if needed to allow the wound to continue healing. Because bullets drag outside contamination into your dog's body, it is very important to get it cleaned as soon as possible and continue applying any dressings to the area as recommended by your veterinarian.
Deeper treatment
Just because an entrance would appear small or the bullet completely exited your dog's body does not mean there wasn't any internal damage. Your dog's internal organs can be injured, there may be bullet fragments or pellets deeper in his body that can become infected, and there may even be broken bones.
In the event these things happen your veterinarian will treat each issue as needed, some of which include surgery to remove any dead or severely damaged tissues or bullets. Setting bones may be necessary as well.
Lastly, your dog will be given a course of antibiotics as gunshot wounds are considered contaminated no matter how "clean" they are. Euthanizing is rarely necessary and if the wound did not cause a fracture, treatment is kept conservative. Less aggressive measures are used if your veterinarian can access the bullets to remove them easily.
Recovery of Gunshot Injury in Dogs
Your dog's recovery time will vary depending on the severity of his injuries. If no surgery was required, he will have a much quicker recovery versus invasive surgery. Gunshot wounds have a good prognosis if treatment is done in a timely manner. Depending on where your dog's injuries are will also play a role in his recovery. If he is injured in his stomach or back, recovery may take longer or be more difficult. However, if his injuries are in his limbs or chest area the recovery will most likely be easier for him.
Your veterinarian will direct you on any necessary changes to his immediate needs such as dressing changes, medication management, restrictions and more. Follow up with the veterinarian will largely depend on treatment administered to him and will be discussed with you at the time of services.
Gunshot Injury Questions and Advice from Veterinary Professionals
Smokey
Husky
1 Year
2 found helpful
My dog got shot with what seems to be a .22 in the neck area. Can't find bullet but he's bleeding lightly and can seem to stand anymore without hurting. There's no exit wound that we can find.
My dog was just shot. looks like she was shot with a pellet gun or BB gun. I'm very worried and she has been breathing a lot quicker. We can't afford to go to the vet cuz it is like $300. I've done everything my mom(a nurse) told me to do. Put pressure on the small wound on the stomach, let her rest and make sure she slows her breathing.she tried getting up but that makes the blood drip. So I made her lay down and I try giving her bits of her favorite treats.
I put a towel under her to put pressure on the wound.
I hope she's okay...🙏
My dog raiyn was shot with a BB Gu. I picked her up and ran inside. We couldn't take her to the vet because we couldn't afford it. She chewed at the wound making it worse. Now my poor baby has to wear a cone😢
Add a comment to Smokey's experience
Was this experience helpful?
Miley
Pit bull
4 Years
0 found helpful
My Miley was shot in her front leg about two weeks ago rushed her to a emergency vet they gave me med for her wound but wouldn't examine her fully due to money issues gave me bandages to wrap it I have changed her dressing twice it was a straight through entry exit the exit wound is closed and the entry point is closing she has not put any weight on that leg does she need more time
Add a comment to Miley's experience
Was this experience helpful?
Cash
Chow Chow Blue Pitbull Mix
3 Years
0 found helpful
My dog roams between my house and my mother-in-law's. Came home last night and realized he was shot in the neck area. When I woke up this morning his eye had looked like it was popped and his face swelling shifted. He won't eat and no vets were open today to bring him, even as an emergency. It's Christmas Eve and I don't wanna lose my dog. Also carecredit wouldn't accept my application.
Add a comment to Cash's experience
Was this experience helpful?
Thor
Mountain Cur
1 Year
0 found helpful
My dog was shot today back leg on the inside. No blood. I know he is hurting. There is no exit site. I can't afford to pay for a vet visit. I have given him Tylenol. And I had some left over antibiotics I gave him one of those. He is my baby I'm very worried. I can't see anything in his leg but I have lightly rubbed around on his leg and don't feel anything odd. He walks but just with a slight limp. He is drinking and eating. He went to sleep after giving him the medicine. Should I wrap the site or leave open?
Add a comment to Thor's experience
Was this experience helpful?
D.j
Labrador
9 Months
0 found helpful
My dog, D.j was shot with what looks like a pellet gun. She has been slightly bleeding from a small wound in her stomach. She has been laying down in my room for a while. She's a Labrador mix it looks like.
She's dead....
My baby's gone....
😢
Add a comment to D.j's experience
Was this experience helpful?
D.j
Lab mix
9 Months
0 found helpful
My dog, D.j was just shot a while ago. My lil brother say we was pricked by some briars. But the wound on her stomach says otherwise.
I am the only one taking care of her, my mom is at work my dad went for a ride in his truck. She just sat up and I don't know what to do.
Add a comment to D.j's experience
Was this experience helpful?
Audi
Cane Corso
9 Months
0 found helpful
Hi! Audi was shot in her front leg. It was clear in/out shot. She doesn't appear to experience any extreme pain. She is limping of course but no other signs. She was bleeding but not for too long and did not lose much blood. We cleaned her wound, no more bleeding, and she's resting now. Should we be concerned about any long term damage?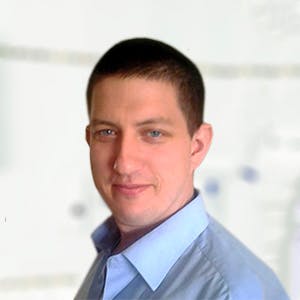 3320
Recommendations
You should get Audi checked by your Veterinarian to ensure that the wound is not going to cause any issues and will heal well; some gunshot wounds don't heal easily due to damage of the tissue on the wound margin as well as secondary infection being a concern. Depending on where on the leg was shot, we also need to consider nerve damage and other injuries. Regards Dr Callum Turner DVM
Add a comment to Audi's experience
Was this experience helpful?
Nala
Boxer pit bull
1 Year
0 found helpful
My dog appears to have been shot her upper front leg the muscle area. I don't see an exit there is a small dime sized hole it is no longer bleeding but she getsup to eat n drink. I HV no funds I can't take her to a vet.I cleaned the wound with peroxide what can Ido to ensure shes going to be ok? She is 1/12 yrs old. Shes a boxer pit mix laying down, seems OKcalm.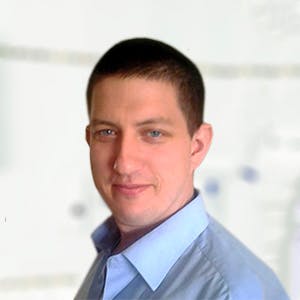 3320
Recommendations
It would be advisable to find a charity clinic or other organisation to examine Nala to be on the safe side. Take care since peroxide damages capillaries and slows down the healing process but if there is a wound the size of a dime (0.7in or 18mm) in diameter it may need to be sutured closed regardless. Regards Dr Callum Turner DVM
Add a comment to Nala's experience
Was this experience helpful?
Tristan
Brittany (Spaniel)
1 Year
0 found helpful
We rescued a beautiful Brittany, Tristan, in August. We noticed a small bump on top of his head and thought it might be a cyst or a mole. I had Tristan at the vet yesterday for expressing the anal glands and asked about the bump. The vet said it is most likely a small pallet from a BB - they see it all the time in stray dogs that are adopted. She did not recommend taking it out and said to keep an eye on it if anything changes. Tristan blood work is great and he is really healthy. Should we consider taking it out anyway?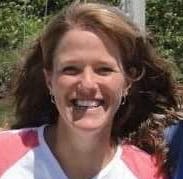 1611
Recommendations
Thank you for your email. If the lump is actually a BB pellet, those tend to be fairly inert substances to the body and don't usually cause damage over the long term. It might be a good idea to have an x-ray taken to be sure that is what it is, and if there was any damage associated with the original injury. If everything looks okay, there isn't any reason to have the pellet removed, although if he is ever under anesthesia for another purpose, that would be a good time to have it removed. If the lump seems to be getting larger, draining or causing problems at any point in the future, you could have it removed at that time, as well. I hope that everything goes well for Tristan!
Add a comment to Tristan's experience
Was this experience helpful?
Sam
German Shepherd Dog
Seven Years
0 found helpful
Hello! Once again, I'm an author, and had a previous question answered, but another has emerged, as they so often do. Sam was shot in the shoulder, and the bullet ended up in a muscle. He went untreated for about ten days, and traveled for the majority of that time. As he didn't become septic, how long would treatment last, if it was possible?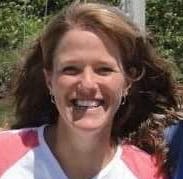 1611
Recommendations
I'm not sure how to answer that question, as the treatment wound depend on the damage inflicted. If there was no long term tendon or ligament damage, and all he needed was wound debridement and antibiotics, he would most likely be healed in two weeks.
Add a comment to Sam's experience
Was this experience helpful?
Sam
German Shepherd
7 Years
0 found helpful
Hey there! I'm an author and one of the characters in my story is a dog. As a stray he suffers from untreated seizures, and he was recently shot. In order for him to survive at least a week without veterinary care, where would the ideal place for the bullet to enter be? Would his seizures constantly reopen the wound? Would the injury and ensuing internal damage make his already progressing seizures worse? Thank you!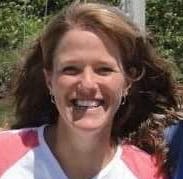 1611
Recommendations
If Sam were shot and the bullet ended up in a muscle, he would be able to survive for a week as long as he didn't become septic with infection. The seizures would likely not affect the wound, but he would be painful for sure.
Add a comment to Sam's experience
Was this experience helpful?
Roxy
pit bull terrier
2 Years
0 found helpful
My dog was shot 36 hrs ago , she's been drinking and eating but I don't wanna give to much because she can't walk, she hasn't pottied at all. Will she eventually just go ? Also she's has use of everything , very responsive , but can't walk . The bullet is about 2 " from her spine , little blood at first but that's all . Will she walk again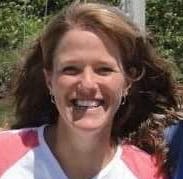 1611
Recommendations
I don't have any way of knowing if Roxy will walk again without seeing her. She should see a veterinarian right away if she was shot by a gun and isn't using the bathroom or walking.
Add a comment to Roxy's experience
Was this experience helpful?
Roxy
pit bull terrier
2 Years
0 found helpful
My my dog has been shot in the back with a 9 m seems to be okay and pain she's breathing normal she's responding not bleeding didn't bleed much at all actually she's drinking water that I give her with a syringe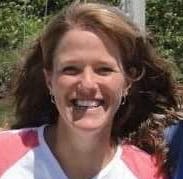 1611
Recommendations
I'm not sure what your question about Roxy is, but she should probably see a veterinarian if she was shot at close range by a gun. If she isn't drinking, or eating, and seems painful, she probably does need medical attention.
Roxy is eating , drinking what I hand feed her. She responds to everything good , she tries to get up and walk. Her spirits are high but she's in a lot of pain off an on . Will she be ok, what can i give her to help with pain and sleep , also we think the bullet isn't in very far , she bled very little , no money for a vet but not giving up yet . Will she walk since she jumps up a little, can use all limbs
Add a comment to Roxy's experience
Was this experience helpful?
Boone
Lab mix
1 Year
1 found helpful
Medication Used
Pain Meds, Anti-Inflammatory
My dog was shot yesterday in the face with a .22 below his right eye. X-rays showed fragments near the entry and the bullet is no behind his skull. It went through all soft tissue and didn't strike anything major. Is it possible to leave the bullet in to not cause more damage? Our vet said that most dogs shot that are military dogs, keep the bullets in and scar tissue forms around the bullet to prevent infection or lead toxicity. Just wanting a second opinion. He started to eat and drink again about 15 hours afterwards and is acting closer to normal.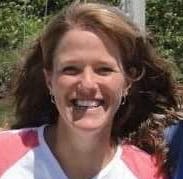 1611
Recommendations
It is possible to leave the bullet if it isn't causing any damage at this point. That may be less traumatic than going to get it surgically. Since I cannot see Boone, it would be best to talk to your veterinarian about the options for him, but he may be fine to leave it there.
Add a comment to Boone's experience
Was this experience helpful?
Marli
Mutt
5 Years
0 found helpful
Hi
My dog has been shot over a day now
We've taken him to some vets here (we're a small island and have beautiful volunteers that help our animals the best they can)
They scanned him and advised that he has one bullet lodged in his stomach and don't think it has effected his organs
He's drinking water and managed to eat a little bit today and he peed.. his stomach is swollen

We've put him on a lead so he doesn't move around too much
He's still bleeding out a bit as the vets said they can't stop it .. he has 4 holes wounds

They can't get the bullet out

We've brought him back home.. he seems ok

I'm just worried that it's still in him... would he be able to recover with a bullet still in him? 😥
Thank you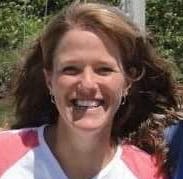 1611
Recommendations
I'm sorry that that happened to Marli. Without knowing more about the location of the bullet or his condition, I can't really comment on how he will recover. Since you had him seen by a few veterinarians very recently, it would be okay to call them and ask what to expect with his recovery and how they feel that he will do. I hope that he is okay.
Add a comment to Marli's experience
Was this experience helpful?
Duke
German Shepherd
2 Years
0 found helpful
Has Symptoms
Many scabbed holes in his body
Medication Used
Triple antibiotic ointment
My dog was shot last night by birdshot we took him to the hospital to have him checked out they put him to sleep to get some of the pellets out but they said there are still about 20 in there and we are pretty sure it was with lead pellets should we be in a rush to get them out? They did an X-ray to make sure none hit his heart.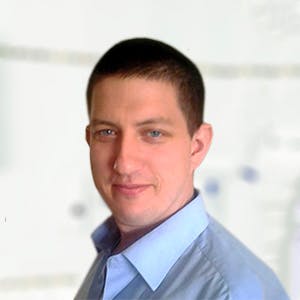 3320
Recommendations
It is more dangerous for a dog to swallow buckshot than to have it lodged in body tissue; every attempt will be make to remove as much as possible but you need to be practical and sometimes leaving some buckshot there is the best course of action. Regards Dr Callum Turner DVM
Add a comment to Duke's experience
Was this experience helpful?
Bella
Pit bull
9 Months
0 found helpful
My dog was shot 5 days ago with a B.B. gun to the stomach and we took her to the vet they needed to go and see if it hit any organs they weren't 100% sure if it did and we didn't have the money for the surgery:( they gave us pain meds to see if they would help they were working but today she was sleeping and she stretched and started yelping it scared me she is moving wagging her tail, but I'm not sure what to she is having a hard time pooping. Should i take her back for more examination??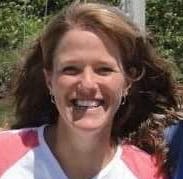 1611
Recommendations
Thank you for your email. It would be a good idea to have a recheck exam for Bella, yes. Your veterinarian will be able to assess her vital signs, see if she needs further treatment at this time, and help her feel more comfortable. I hope that she is okay.
Add a comment to Bella's experience
Was this experience helpful?
Becky
German Shepard/lab
About 10
0 found helpful
A dog strayed into our property an appeared to had just been shot 4 days ago right in the middle of its side (German Shepherd/lab) Was either a BB or pellet. No exit wound. She is has not been eating and is now foaming from the mouth. She will lay down , but mainly just wants to stand. Could she have lead poisoning. Can not afford to take to Vet. Don't know what to do. Any help will be appreciated. Do not want to take to animal shelter in fear they may euthanize her when she can possibly be saved.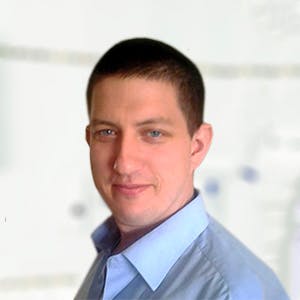 3320
Recommendations
Firstly a gunshot wound is painful whether it is a BB gun or regular gun; if Becky was shot in the thorax there are other possible issues like pneumothorax, punctured lung among other issues which are not 'treat at home' problems. If the thorax is punctured allowing air into the chest cavity it would need to be closed and any lung damage would also need to be corrected. Lead is a common problem with BB's, pellets and some other shot which can cause symptoms of lead poisoning; there is little advice I can give apart from go to a charity clinic for assistance. Regards Dr Callum Turner DVM
Add a comment to Becky's experience
Was this experience helpful?
Forest
Great Pyrenees
7 Months
0 found helpful
My puppy Forest was shot. He refuses to use his back legs even though he was hit in the chest. The vet said that he should be able to use his hind legs and not be dragging them.Even though he has a broken vertebra he should be using them. They also refuse to do an MRI due to fact that he still has bullet fragments in him. Do you think it could've come from the man hitting him with something, the blow from the shot, or something else? Also the entry shot was almost underneath him and the exit wound was almost to the top of him. He is also a great runner and very fast.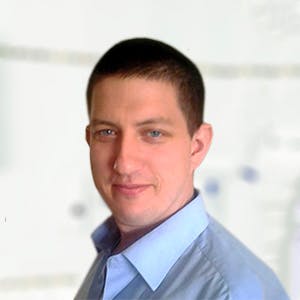 3320
Recommendations
It is difficult to say what may be causing this level of paralysis if the spinal cord itself is not affected; I would look into myelography to see if there is anything in the vertebral canal which is pressing on the spinal cord leading to paralysis, but we would also see incontinence as well if that was the case. Any traumatic injury is difficult to treat and manage as the problems created are never in line with textbook issues; but if your Veterinarian believes that Forrest should be walking I would look into visiting a Specialist. Another option is to have a CT done as no magnetic field is created. Regards Dr Callum Turner DVM
Add a comment to Forest's experience
Was this experience helpful?
Hector
American Staffordshire Terrier
18 Months
0 found helpful
My dog was shot 2 days ago and the x-rays shown that his joint below his hip on his back leg is shattered. I don't have money for any surgery which the vet said probably wouldn't do much good. But,the swellings awful and it's leaking as well. Just wondering if I can do anything for the swelling. I was given antibiotics and salve and pain medicine.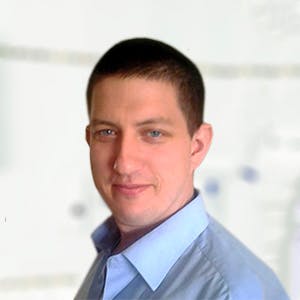 3320
Recommendations
The pain medicine most likely will help with inflammation and swelling, but ideally given the situation rest would be better than anything else; preventing Hector from walking will stop him from having to use the leg which would cause more pain. Surgery is the next step in an ideal world, I would recommend you speak with charity clinics and other non-profits in your area to see if they can assist you and Hector. Regards Dr Callum Turner DVM www.aaha.org/pet_owner/lifestyle/cant-afford-critical-veterinary-care-many-nonprofits-can-help!.aspx
Add a comment to Hector's experience
Was this experience helpful?
Cookie
Lab mix
7 Years
0 found helpful
My dog was shot yesterday and she ended up staying overnight at the vet. She had a perfect exit wound in her hind right leg. They had her on an IV drip, and pain medication (also they cleaned and bandaged the wound.) (No broken bones.) The vet perscribed her Naproxen 1/2 dosage and antibiotics. She seems to be breathing really heavily, very thirsty, and somewhat anxious. Since she has come home she has been bleeding a bit from the inner wound (which is bandaged.) Could the symptoms have to do with the pills, the blood loss?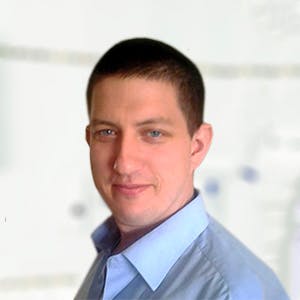 3320
Recommendations
Breathing heavily is most likely due to pain and the increase in thirst may be due to being thirsty from breathing heavily, I am sure when you breathe heavily you'll notice your mouth gets dry quicker leading you to want to drink. Small bleeding may occur from the wound, but if you are noticing large quantities of blood you should return to your Veterinarian; also severe blood loss will also cause a decrease in the overall efficiency of blood to carry oxygen which may lead to an increase in respiration, but most likely the heavy breathing is due to pain. Regards Dr Callum Turner DVM
Add a comment to Cookie's experience
Was this experience helpful?
Oden
English bull mastiff
3 Years
0 found helpful
Has Symptoms
Shaking legs when climbing
My dog was shot 3 day ago with a lead bullet. I did not realize till yesterday when started show symptoms of
The following. Im not sure if he Is fighting off an infection? Or his body is just very tired from being shot?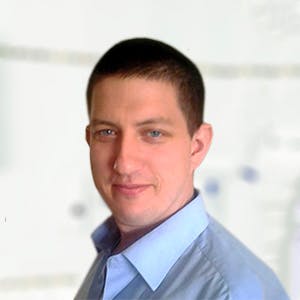 3320
Recommendations
When a dog, human or any other being is shot, numerous different complications may occur including: infection of wound, shock (from the injury), poisoning (from the material of the projectile), collateral damage (blood loss, nerve injury etc…) and pain (being shot is painful); the location of the wound, depth, caliber etc… will have a bearing on severity. Regardless of the situation you should take Oden for an examination and for pain medications, antibiotics and supportive care where needed. Regards Dr Callum Turner DVM
Add a comment to Oden's experience
Was this experience helpful?
Kilo
Pit Mix
3 Years
My dog was shot a few days ago by what looks like a .22 and suffered a broken bone and there are fragments of the bullet scattered throughout his hind leg. We took him to the vet but because of the cost of the surgery to correct his bone, we had to bring him home with a splint, antibiotics, and pain meds. I want to find help for him, but I can't afford it. I was denied by carecredit as well. Is there a place that helps injured pets.