What is Heart Medicine Poisoning?
Close to 170,000 pets get poisoned every year according to the ASPCA and more than 90% are accidental. Although some of these poisonings are not related to heart medication, many of them are, and they are most often due to the owner giving their pet too much medication on accident or by giving the medication too soon after the previous dose. It is vital that you know exactly the dose you need and keep track of it by writing it down on a chart or something similar, posted by wherever you keep your dog's medication. Heart medication can be a lifesaver for many dogs, but if given too much or too often, it can be serious or even fatal.
It is essential to keep all of your medication out of the reach of your dog. The number one reason for pet poisonings in the United States. Never keep your medication in a baggie or anything other than the medicine bottle, and keep those in a cabinet or somewhere your dog cannot get into. The effects of a toxic amount of heart medication can cause your dog to have a fatal heart attack immediately or it can just build up in your dog's body and slowly cause damage to the heart, kidneys, and brain. If you think your dog has ingested a toxic amount of heart medication, or any medication, you should call your veterinarian right away, even if they are not showing any symptoms.
Heart medicine poisoning is too much of a certain drug in a dog's bloodstream at any time either due to accidental ingestion of human heart medication or accidental over dosage when giving a dog heart medication. Some of these heart medications are ACE inhibitors, beta-blockers, calcium channel blockers, cardiac glycosides, and diuretics. Any kind of heart medication can cause poisoning in a dog, even if it is prescribed to them. The toxicity effects can happen immediately (acute) or it can be a long-term effect (chronic) both of which have to be treated as soon as possible to lessen the severity of the damage.
Book First Walk Free!
Symptoms of Heart Medicine Poisoning in Dogs
Symptoms will depend on what heart medication caused the toxicity.
ACE Inhibitors (Enalapril, Captopril, Lisinopril)
Dizziness
Weakness
Diarrhea
Excessive drinking or urination
Collapse
Behavioral changes
Depression
Bruising
Nosebleeds
Beta-Blockers (Propranolol, Atenolol, Timolol)
Nausea
Vomiting
Unsteady walking
Dizziness
Weakness
Collapse
Slow heart rate
Lethargy
Calcium Channel Blockers (Diltiazem, Amlodipine, Verapamil)
Nausea
Vomiting
Loss of appetite
Inability to urinate
Blood in the stool
Weakness
Collapse
Slow heart rate
Extreme sleepiness
Cardiac Glycosides (Digoxin)
Drooling
Nausea
Vomiting
Diarrhea
Abnormal heart rate
Cardiac arrhythmias
Weakness
Lack of energy
Collapse
Dilated pupils
Tremors
Seizures
Death
Diuretics (Chlorothiazide, Hydrochlorothiazide, Furosemide)
Severe dehydration
Excessive thirst and urination
Weakness
Lethargy
Renal failure
Heart attack
Types
There are two types of heart medicine poisoning in dogs, acute and chronic. There are also several kinds of heart medications, which are ACE inhibitors (enalapril, captopril, Lisinopril), beta-blockers (propranolol, atenolol, timolol), calcium channel blockers (diltiazem, amlodipine, verapamil), cardiac glycosides (digoxin), and diuretics (chlorothiazide, hydrochlorothiazide, furosemide).
Acute poisoning effects happen immediately, such as vomiting, difficulty breathing, seizures, collapse
Chronic poisoning effects happen over a period of time and can continue to do damage to your dog's internal organs for the rest of their life
Causes of Heart Medicine Poisoning in Dogs
Accidental overdose by owner
Accidental ingestion by dog
Intentional poisoning
Drug interactions such as with neomycin, tetracycline, furosemide, glucocorticoids, diltiazem aspirin, flecainide and many more. Check with your veterinarian for a complete list if your dog is taking any kind of heart medication.
These medications should not be used if your dog has any of these conditions unless your veterinarian prescribes it while knowing the situation:
Idiopathic subaortic stenosis
Heart failure with glomerulonephritis
Myocarditis
Acute myocardial infarction
Ventricular tachycardia
Chronic obstructive pericarditis
Incomplete AV block
Premature ventricular contraction
Pulmonary disease
Carotid sinus sensitivity
Hypoxia
Renal disease
Thyroid disease
Hypokalemia
Diagnosis of Heart Medicine Poisoning in Dogs
The diagnosis of your dog's poisoning is usually as simple as a blood test, but the first thing your veterinarian will want to do is to make sure your dog is stable and out of danger. The veterinarian will want to know your dog's complete medical history and any medications he is on or has been on recently. A complete physical examination will be done as well as some tests. These tests are:
Complete blood count (CBC)
Blood gases
Blood chemical panel
Urinalysis
Electrocardiogram (EKG or ECG)
Echocardiography (ultrasound of the heart)
Echocardiography (Doppler ultrasound of the heart)
Treatment of Heart Medicine Poisoning in Dogs
If your dog ingested medication and has an acute reaction, your veterinarian will empty your dog's stomach with activated charcoal as many times as needed to remove the toxins. Hospitalization will be needed in most cases. Medication will then be given to control the effects if necessary.
If the problem is a chronic build-up of medication over time, the veterinarian will more than likely stop the medication while determining the cause of the toxicity. It may just be that the dosage needs to be changed.
Some medications that may be used to help stop the effects are atropine to treat bradycardia or heart block, lidocaine for ventricular arrhythmia, and phenytoin to block the AV node effects.
Recovery of Heart Medicine Poisoning in Dogs
Recovery will depend on what heart medication caused the toxicity, what damage has already been done, and how soon the treatment was started. Generally, if your dog was treated within a few hours and the effects were stopped before irreversible damage has been done to any vital organs, chances for recovery are excellent.
If the damage could not be stopped or reversed, the damage that has already been done will continue to get worse and will have to be treated for life. If the effect is congestive heart failure, the disease will progress until they get too bad to sustain life. This could be a year or more or it could be weeks, depending on the damage already done.
Heart Medicine Poisoning Questions and Advice from Veterinary Professionals
Cocoa Loco
Labrador Retriever
3 Years
0 found helpful
My 80 lb Choc Lab, Cocoa Loco ate my mother's .125 mg digoxin pill 1 hour ago. I see no signs of lethargy, nausea or anything. I tried my vet, they said call pet poison control. Should I be concerned?
Add a comment to Cocoa Loco's experience
Was this experience helpful?
Rio
Chihuhua
14 Years
0 found helpful
My 14 year old chihuahua has been diagnosed with a heart murmur. He was prescribed a diuretic, 1/4 twice a day, Enacard 2.5mg once a day and Vetmedin 1.25mg twice a day. I have been giving him the meds for about three weeks and he has started to vomit and have diarrhea. I have stopped all the medication and I am hesitant to give him the meds again. Am I making the right decision?
Add a comment to Rio's experience
Was this experience helpful?
Sally
Shih Tzu
10 Years
-1 found helpful
Gave Shih Tzu too much meditation accidentally. She is supposed to get her meds every 12 hours but we accidentally gave her both doses within the same hour. Should i be concerned about any symptoms that could be life threatening?? Should i keep her at the vet?? Will this be life damaging??
Our dog is 13 and has been on Vetmedin 1.25mg, Benazepril 5mg, apofurosemide 20 mg.for one year. Each are given every 12 hours. I accidentally gave her the medicine 30 minutes after my husband did
You never gave us the answer from your vet and I just did the same thing to our Shih Tzu. What did you have to do?
Add a comment to Sally's experience
Was this experience helpful?
Layla
Chihuahua
16 Years
1 found helpful
Has Symptoms
Weak, vomiting food occasionally,
Medication Used
Vetmedin, Denamarin, Dasuquin
My 16 year old chihuahua's kidneys have gone downhill in the 7 weeks that she's been on Enalapril and Vetmedin. I believe she was being overmedicated being 3lbs. Her BUN went from 17 to 35 in 4 weeks and then 35 to 55 in two weeks. Her kidney values were never abnormal in her life until Jun 1st but she came up slightly anemic after being on the meds for 9 days. We stopped the Enalapril about a week ago. She's not drinking or urinating as much as she was while on it but since Jun 1st, she's also lost weight (3.74 to 3.19lbs) and isn't eating much. I've been giving her boiled chicken and rice exclusively for a few days now ?(she's a picky eater). She's thrown up twice since getting off Enalapril last week. She's never done that before. I've given her one dose of Cerenia after each episode. She seems to be weaker overall but is still walking. Do you see dogs "come back" from medication induced kidney issues? Or is this probably going to get worse? She's also blind and has some cognitive dysfunction so that's not helping. I don't want her in pain and am debating on getting yet more bloodwork done this week.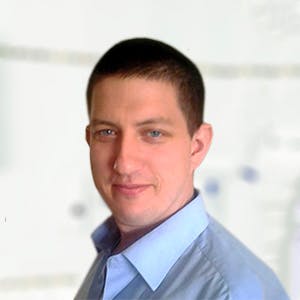 3320
Recommendations
ACE inhibitors like enalapril may cause or worsen kidney failure in dogs which is why it is important to monitor the kidney function regularly; if the enalapril is stopped there is no guarantee that kidney function would improve but it wouldn't cause further damage and the kidney failure may be managed with dietary management and fluid therapy. Your Veterinarian would be able to guide you better on this. Regards Dr Callum Turner DVM
Add a comment to Layla's experience
Was this experience helpful?
Hershey
Labrador Retriever
4 Years
1 found helpful
We accidentally gave my 60 lb 4 year old-Lab a double dose of her heart medication (Diltiazem 120 mg), so she got 240 mg. within 15 minutes. She is supposed to get one pill every 12 hours. This happened 3 hours ago and she is so far acting normal. Gets up when I call her, chased a squirrel, and is still eating. No vomiting. Breathing normally. Should I skip her usual dose at 11 PM? Should I worry about permanent damage? The vet said to watch out for shallow breathing and I could bring her in, but she seems OK so far.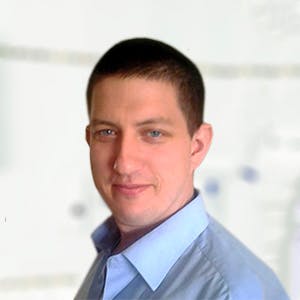 3320
Recommendations
I would follow your Veterinarian's instructions, look out for any sign of shallow breathing or weakness but if you're in doubt take her in. You shouldn't miss any doses of the medication, but you should check with your Veterinarian about dosage going forward as Hershey is under their duty of care. Regards Dr Callum Turner DVM www.petpoisonhelpline.com/poison/calcium-channel-blockers/ http://csu-cvmbs.colostate.edu/vth/Documents/pharmacy-diltiazem.pdf www.msdvetmanual.com/pharmacology/systemic-pharmacotherapeutics-of-the-cardiovascular-system/antiarrhythmics#v3329782
Add a comment to Hershey's experience
Was this experience helpful?
Sweet Pea
Chihuahua
4 Years
2 found helpful
Has Symptoms
Laboured and congested breathing
Medication Used
Fortekor, Vetmedin, Furosemide
My 4 year old 3.9 lb. chihuahua has stage 3 CHF. Her vet started her on Fortekor about 2 weeks ago and added in Vetmedin and Furosemide last week. I remembered I had some Lung Gold and Young at Heart (natural remedies from Pet Wellbeing) and added those into her regimen about 3 or 4 days ago. I did not realize, until today, that these remedies cannot be given in conjunction with heart meds! Her breathing has been laboured and, at times, congested for 2 days now and today she is having an even harder time. Have I damaged my baby irreparably or will she be ok now that I have discovered my error? I couldn't live with myself if I caused her harm, no matter how well-meaning I was!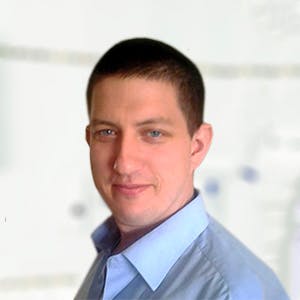 3320
Recommendations
If Sweet Pea is having breathing difficulties you should visit your Veterinarian immediately for an examination to be on the safe side as her medication may need to be adjusted or need some symptomatic care. Regards Dr Callum Turner DVM
Add a comment to Sweet Pea's experience
Was this experience helpful?
Abbey
ShihTzu
12 Years
3 found helpful
My 12 yr old shihtzu is on enalapril 2.5mg bid for enlarged heart and when I got a refill the girl at vet gave me 5mg tabs - SIG: bid, I wondered why pills were larger, so I looked them up and realized one tab equals a daily dose. Dog has ingested 10mg of enalapril today, one 5mg in AM and one in PM. Could this damage her kidneys? Worried about overdose? Dog is also on vetmedin 1.25mg in AM and 2.5mg PM. I cannot reach my vet until morning, please any advice??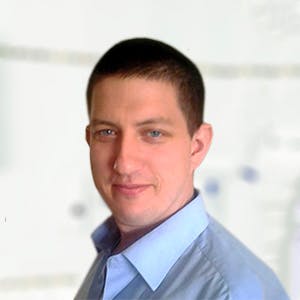 3320
Recommendations
Thankfully enalapril at double dose shouldn't cause much of a problem, but keep an eye on Abbey and speak with your Veterinarian when they are available; if you notice dizziness, weakness or excessive thirst visit an Emergency Veterinarian immediately. Also dose Abbey according to the prescribed amount; split pills (some may be split) or get the prescription refilled. Regards Dr Callum Turner DVM
Add a comment to Abbey's experience
Was this experience helpful?
Chuck
Chihuahua
17 Years
4 found helpful
I didn't realize that my husband had already given our dog his heart medication this afternoon and he ended up receiving a double dose of Enalapril, 2.5mg and Vetmedin 1.25 mg within a half hour of each dose. Should we concerned?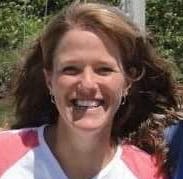 1611
Recommendations
You may notice that Chuck is a little 'wobbly', as his blood pressure may be a little low from that dosage, but otherwise he should not have any long term effects. Make sure that he is drinking enough water for the next 12 hours, and have him seen by a veterinarian if he is having any episodes where he seems excessively weak.
Add a comment to Chuck's experience
Was this experience helpful?
Joy
Boxer
8 Years
1 found helpful
My boxer had a syncope episode in April. She's been taking mexiletine and sotalol twice a day. She was taken to ER and was in tachycardia arythmia. They did a Holter monitor and said that Rx combination was no longer working. Increasing her mexiletine 3 times per day and Amiodarone 1.5 pills per day for 7 days and then 1 per day there after. It's now been a little over 4 weeks. Three days ago she became very lethargic. Doesn't want to walk, play, has vision impairment of her right side and has subtle twitches every now and then. The dr said to take pics of her gums and eyes along with her heart rate to email to them. The dr wasn't concerned the tech said. I feel as though she's got entirely too much in her body. I thought about cutting the dose in half for the next two days because she can't be seen until then. Is this a normal thing for this medicine combo?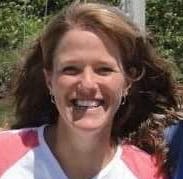 1611
Recommendations
Those signs don't necessarily sound like a side effect of those medications, and I think it would be a good idea to have her seen before two days, especially if she seems to be having problems with her visions and is lethargic. If you call and let them know that you feel this is more urgent than that, they should be able to get you in sooner. I hope that she is okay.
Add a comment to Joy's experience
Was this experience helpful?