High Cholesterol in Dogs
Veterinary reviewed by: Michele K.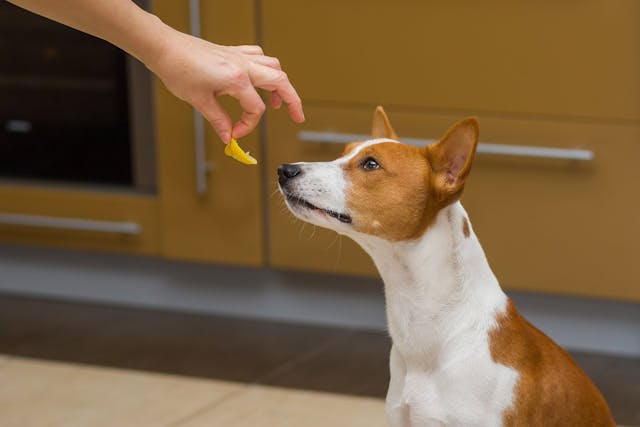 Veterinary reviewed by: Michele K.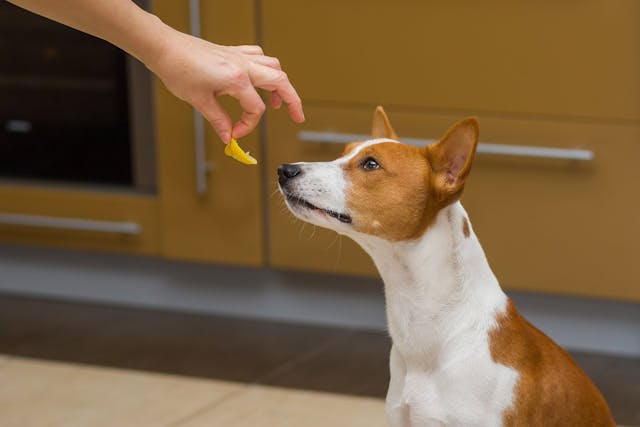 What is High Cholesterol?
Hyperlipidemia refers to the elevation in blood lipids (fats) and is fairly common in dogs. After a dog eats a meal, triglycerides and cholesterol levels rise in the blood and then come back down to normal levels again within 3-10 hours. However, in hyperlipidemia, fat levels remain high for over 12 hours. Several metabolic diseases demonstrate hyperlipidemia, including diabetes, hypothyroidism and Cushing's syndrome. Some dog breeds are genetically predisposed to hyperlipidemia. Hyperlipidemia does not normally lead to heart disease, but can decrease lifespan and cause obesity, neurologic and metabolic issues. Hyperlipidemia is a condition in which the amount of fats (also called lipids) in the blood are elevated. The most important lipids are cholesterol and triglyceride. Hyperlipidemia is a common and under-diagnosed dog health problem that can negatively impact health and longevity.
High Cholesterol Average Cost
From 318 quotes ranging from $500 - $1,200
Symptoms of High Cholesterol in Dogs
Symptoms may be absent or may correlate with the underlying cause of the hyperlipidemia. Symptoms of hyperlipidemia can include:
Decreased appetite
Vomiting
Diarrhea
Abdominal pain
Bloated abdomen
Cloudy eyes
Fatty deposits under the skin
Hair loss
Itching
Seizures
Top
Causes of High Cholesterol in Dogs
Possible causes of hyperlipidemia include:
High-fat diets – dietary intake of fats is a common cause of hyperlipidemia
Obesity – high body fat and associated issues
Steroid medications – progesterone and corticosteroids
Diabetes - can cause increased hormone-sensitive lipase activity
Hypothyroidism - can cause increased hormone-sensitive lipase activity and increased serum LDL
Cushing's syndrome - can cause increased hormone-sensitive lipase activity
Pancreatitis – inflammation of the pancreas
Cholestasis – excretion in the bile is the major way the body removes excess fats
Nephrotic syndrome – kidney disease can cause increased hormone-sensitive lipase activity
Pregnancy – hyperlipidemia may be seen temporarily during pregnancy
Genetic predisposition – Miniature schnauzers and Beagles tend to be genetically predisposed to hyperlipidemia.
Types
Hyperlipidemia can be physiological or pathological
Physiological – high lipid levels due to having recently eaten a meal (normal increase)
Pathological – The body is either unable to clear fats from the blood, is synthesizing lipoproteins, or is stabilizing lipoproteins so they cannot be broken down. (abnormal increase)
Hyperlipidemia can be primary or secondary
Primary – genetic or of unknown origin
Secondary – caused by an underlying disease
Hyperlipidemia can involve one or more of the following:
Elevated blood triglycerides
Elevated blood cholesterol
Elevated blood chylomicrons (protein-coated triglycerides)
Top
Diagnosis of High Cholesterol in Dogs
You may want to eliminate all table scraps and gradually switch your pet over to a low-fat, high-fiber dog food as diets high in fat are a common cause of hyperlipidemia. However, results from diet changes can take 6-8 weeks. If you are seeing symptoms associated with hyperlipidemia in your pet, you will need to visit the veterinarian to determine the underlying cause. A full history of your pet and a thorough physical exam will determine what diagnostic tests may be necessary.
Laboratory tests used to help diagnose hyperlipidemia and identify any underlying causes can include a complete blood cell count to detect blood abnormalities, biochemistry to examine kidney and liver function, urinalysis to examine urinary tract function, a thyroid test to measure thyroid hormone production, a CPL (canine pancreatic lipase) assay to measure lipase levels and detect possible pancreatitis, lipid tests to examine levels of various lipoproteins to aid in locating where the metabolic issue lies and a cortisol test to measure adrenal gland function. The pet must not eat any food or treats 12 hours prior to the cortisol test. Morning appointments are best.
Top
Treatment of High Cholesterol in Dogs
Dietary Change
A common contributor to hyperlipidemia is a diet high in fat. Table scraps can be the biggest problem, however many commercial dog foods can be too high in fat for some pets as well. A low-fat, high-fiber diet can help reduce blood lipids. Proper portion sizes and daily exercise can prevent obesity, also a contributing factor to hyperlipidemia. Homemade diets are not recommended as they often lack in daily vitamin and mineral requirements.
Dietary changes must be made gradually to avoid upsetting the gastrointestinal tract. Unless your veterinarian instructs otherwise, once a new food is purchased, mix half of the new food with half of the old food and feed this mixture for 7 days. Thereafter, you can safely feed the new food only.
Lipid-Lowering Medications
Medications are available that can lower triglyceride and cholesterol levels in the blood. Human statin drugs are not safe for use in animals (Gemfibrizol)
Secondary Condition Medications
Treatment of the underlying cause of hyperlipidemia will often resolve high circulating lipid levels. Diabetes's, Cushing's syndrome, and hypothyroidism can all be addressed with medication.
Top
Worried about the cost of High Cholesterol treatment?
Pet Insurance covers the cost of many common pet health conditions. Prepare for the unexpected by getting a quote from top pet insurance providers.
Recovery of High Cholesterol in Dogs
Your pet will need to be on a blood monitoring schedule depending on the diagnosed cause of the hyperlipidemia to ensure that he is responding to treatment. Follow up exams may be weekly or monthly until drugs are adjusted to appropriate levels. After medication levels are established, blood tests may be conducted every 6-12 months to monitor.
Be sure that dietary changes are explained to family and friends clearly to keep the pet free from exposure to table scraps or disposed food. Instructions for medical treatment and dietary treatment must be followed for them to be effective. Discontinuation of treatment can be dangerous. Acute pancreatitis (potentially fatal) can result from a pet eating fatty foods after being on a low-fat diet for some time.
Treatments are normally successful in resolving high-lipid blood levels and are often required to be continued through the life of the pet.
Top
Cost of High Cholesterol in Dogs
Once your dog has high cholesterol the easiest way to manage it is to change their diet. A bag of low fat, high fiber dog food can cost between $18 and $45 per bag. Exercise is a great way to help manage your dog's condition, especially if the cause of the high cholesterol is weight related. It also doesn't cost a thing, except a little of your time. Your veterinarian may prescribe Gemfibrozil (to lower the lipid count) which can cost between $10 and $25. The high cholesterol is usually the result of an underlying cause such as diabetes, Cushing's disease or hypothyroidism. Treating diabetes can cost around $350 every two months (the cost of the new food, insulin, needles, and testing strips). Treating Cushing's disease can vary greatly in cost. However, Lysodren is a popular treatment option and can cost about $75 per month. Hypothyroidism can get pretty pricey (around $480) once you factor in the cost of blood work, a consultation and medication. These options can cost anywhere between $75 and $385 and up. However, the overall cost of treating high cholesterol will depend greatly on the initial cause.
Top
High Cholesterol Average Cost
From 318 quotes ranging from $500 - $1,200
Top
High Cholesterol Questions and Advice from Veterinary Professionals
Riley
Labradoodle
10 Years
3 found helpful
3 found helpful
My nearly 11 year old labradoodle had a senior blood panel and his cholesterol was 750, they repeated a week later and after a 14 fast it was 840 ! They did an ultrasound of his heart and abdomen. He has a heart murmur and some valve issues but it all was within normal parameters. He is not overweight but has been lethargic. He was on apoquel due to skin issues and we have stopped that. He takes Trifexis for fleas and heart worm protection. What Ould be going on?
July 20, 2018
Riley's Owner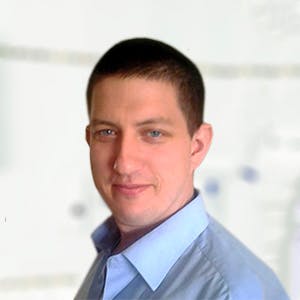 3 Recommendations
It is important to determine whether there are any predisposing factors using the increased levels of cholesterol; however treatment is centered around dietary management with low fat high fiber foods and in some cases medications may be prescribed. Regards Dr Callum Turner DVM http://veterinarymedicine.dvm360.com/hyperlipidemia-dogs-and-cats
July 20, 2018
Was this experience helpful?
Eddie
Lab mix
3 Years
1 found helpful
1 found helpful
My three year old lab mix, Eddie, has a cloudy eye and our vet said it's high cholesterol. She recommended that he lose weight and told us how much to reduce his meals to 2 1/2 cups a day. He does not eat human food. He weighed 83 pounds and has lost three of the 10 pounds recommended so far. Meanwhile, we found out that he has stage lll hip dysplasia and needs to continue to lose weight and he acts like he's starving. I just switched him to a Healthy weight food and I'm topping it with veggies I cook in broth. I'm concerned because his eye continues to get cloudier. What am I doing wrong?
Oct. 19, 2017
Eddie's Owner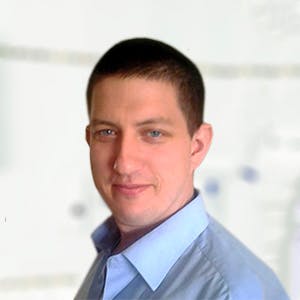 1 Recommendations
It may be worth switching to a specific weight loss diet and supplement it with some plain rice to act as a bulker to try and keep him full and his cholesterol low. Continued weight loss is important for his hips and a weight loss diet for his hips and eyes. There are many options available and you should choose that option which is best for Eddie as not all options work for all dogs. Regards Dr Callum Turner DVM
Oct. 19, 2017
Was this experience helpful?
High Cholesterol Average Cost
From 318 quotes ranging from $500 - $1,200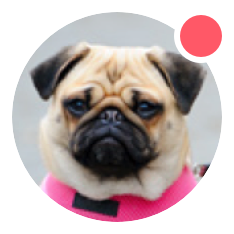 Need pet insurance?