What is Liver Cancer (Hepatocellular Carcinoma)?
Primary liver cancer accounts for less than 1.5% of all tumors in dogs. The most common type of cancer to originate in the liver is hepatocellular carcinoma. This cancer is believed to form on stem cells in the liver and it can grow to be quite large. It is responsible for about 50% of the liver tumors found in dogs. In some cases, the tumor can be identified as a palpable mass in a dog's stomach. Often dogs present the typical symptoms of liver disease, but some tumors can be non-symptomatic for quite some time. Eventually, the tumor will cause serious abdominal hemorrhage. This type of cancer is slow growing; however, left untreated, it will cause cell death and cirrhosis of the liver and eventually lead to end-stage liver disease. It can metastasize to other areas of the body, most commonly to other organs in the abdomen, but this is less likely than with more aggressive forms of cancer. Surgery is possible with many tumors, and dogs have a good chance of recovery as long as the entire mass is removed. More diffuse tumors, including several lobes or even the entire liver, are much harder to treat. Cancers on the left lobe usually have a better chance of being successfully removed. This type of cancer is more common in older dogs, around 10-12 years of age.
Cancers often spread to the liver with metastasis, but primary liver cancer is rare in dogs. The most common tumor to originate in the liver is hepatocellular carcinoma. This is a slowly developing cancer. Many cases are treatable with surgery, but it will depend on the type and location of the tumor.
Book First Walk Free!
Symptoms of Liver Cancer (Hepatocellular Carcinoma) in Dogs
Hepatocellular carcinoma is much easier to treat in the early stages. Take your dog to see a veterinarian if you notice any of the following symptoms.
Decreased appetite
Weight loss
Lethargy
Abdominal distention
Mass can be felt in the stomach
Vomiting
Excessive thirst
Frequent urination
Bloody diarrhea
Jaundice
Ascites (fluid in the abdomen)
Gastrointestinal bleeding
Ulcers
Hepatic encephalopathy (disorientation, circling, aggression, seizures coma)
Types
Hepatocellular carcinomas are defined by the type of tumor they form.
Massive – the cancer forms as a single, discrete mass; as the name implies, it can grow to be very large; sometimes there is one large mass and several smaller ones in a different part of the liver; these tumors are easier to remove since they form a distinct growth
Nodular – the cancer forms several nodes or smaller masses; nodes may be located on one or more lobes of the liver; these tumors still form a discrete mass, but they are more likely to metastasize and spread than massive tumors
Diffuse – the cancer may involve the most of the liver; cancerous cells are not well differentiated from healthy cells, so they can be difficult to remove
Hepatocellular adenoma – this is a non-cancerous tumor that is the benign form of hepatocellular carcinoma; large tumors can still be a problem if they rupture and bleed, or if they put pressure on other abdominal organs
Causes of Liver Cancer (Hepatocellular Carcinoma) in Dogs
It's not known what causes liver cancer to form. It is less common in dogs under 9 years old, so age is a factor. Some studies have noted a higher rate of incidence in Miniature Schnauzers, and others have found more tendency to liver cancer among male dogs, but this hasn't been widely confirmed.
Diagnosis of Liver Cancer (Hepatocellular Carcinoma) in Dogs
The veterinarian will examine your dog physically. If a mass is felt on the liver, this will be a good indication of a hepatocellular tumor. If your dog has symptoms of liver dysfunction, cancer may be suspected as the cause, based on age and the elimination of other factors. Blood and urine tests will indicate the degree of liver failure that is present and help to determine whether your dog is healthy enough for surgery. Some bloodwork may require fasting. Abnormal liver enzymes may suggest the presence of a tumor or even show the type of cancer, but bloodwork isn't often conclusive.
A definitive diagnosis will be based on magnetic imaging. Massive tumors are visible on an abdominal X-ray. Ultrasound can identify smaller more diffuse tumors and help to show metastasis. Ultrasound guided biopsies and aspirates may be needed to determine if the tissue is cancerous or benign. The veterinarian may need to evaluate the coagulation level in your dog's blood before these tests, since tumors may hemorrhage during biopsy. Additional x-rays, ultrasound, or other magnetic imaging tests could be ordered to check for metastasis in other parts of the body.
The veterinarian will want to know your dog's age and medical history, including any prior problems with the liver. A detailed description of the symptoms will also be helpful.
Treatment of Liver Cancer (Hepatocellular Carcinoma) in Dogs
Treatment will depend on a veterinarian's diagnoses. Surgery is the best option, but in some cases it may not be possible. Nodular or diffuse tumors can be difficult to operate on, and tumors with a high degree of hemorrhage may pose too big a risk. If your dog has symptoms of acute liver failure, he will not be healthy enough for surgery unless this condition can be stabilized.
The veterinarian will discuss the amount of risk involved with surgery. Your dog may need to stay in a veterinary hospital for a number of days after surgery for monitoring. The liver can regrow itself, so dogs can recover even if a large amount of the liver has to be removed, but the veterinarian will need to ensure the liver is functioning adequately before sending your dog home. Biopsies will be taken during surgery to check for metastasis in other parts of the liver. It's likely the veterinarian will put your dog on a low protein, low sodium diet to avoid unnecessary stress on the liver.
Chemotherapy may be ordered for tumors that are inoperable or if metastasis was noted at the time of surgery. Chemotherapy drugs are administered by injection for approximately 3 or 4 weeks, or as long as the veterinarian thinks necessary. Each chemotherapy appointment will last at least 1 ½ hours for adequate testing and administration. Dogs don't usually experience hair loss, but they can have quite severe gastrointestinal side effects.
Recovery of Liver Cancer (Hepatocellular Carcinoma) in Dogs
Massive or benign tumors that are fully removed with surgery have a good prognosis. Many dogs don't have recurrence and may live for a number of years after the operation. The veterinarian may recommend a long-term diet change.
Dogs with inoperable tumors have a low chance of recovery. Chemotherapy can sometimes slow the progression of the cancer, but only for a matter of months. Symptoms may progress gradually since this is not an aggressive cancer, but they will eventually become severe. The chance of your dog's recovery will be evaluated by a veterinarian upon diagnosis.
Liver Cancer (Hepatocellular Carcinoma) Questions and Advice from Veterinary Professionals
Lucy
Schnoodle
12 Years
2 found helpful
My 12 year old schnoodle Lucy was diagnosed with metastatic neoplasia in July 2017. She started vomiting, panting, and shaking so I took her to my local vet. The x-ray had a shadow, so we took Her for an abdominal ultrasound. The radiologist said that she had a 6-7 cm lobular soft tissue mass, suspected to be from the caudate lobe. The mass contacts and displaces the portal vein and bile duct. There was another mass adjacent to the left kidney, which may be arising from the adrenal gland. We were told by the radiologist that the prognosis was not good, if we elected to do surgery, it is likely that another tumor would be found within 6 months, and we should consider puttting her down. My local vet told us that we could try prednisone 5 mg daily and see how she responded, also put her on Royal Canin gastrointestinal low fat food. It has now been more than 3 months and she seems to be in great health. She started to refuse the Royal Canin diet and lost a significant amount of weight so I started her on a homemade diet consisting of boiled chicken breast, sweet potatoes, white rice, and pasta. She is active, eating well, and virtually symptom free. Do you think at her age it would be beneficial to have the tumors removed? Is the current homemade diet a good one for her? My vet said that a high-fat diet is not good for dogs with liver cancer, but everything I've been reading is saying that fat is ok, but high protein is not.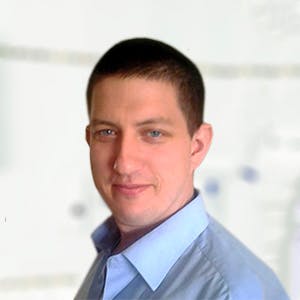 2484
Recommendations
A decision to operate would be at your Veterinarian's discretion as they need to be comfortable with the surgery and the risk to benefit balance; generally a low quantity high quality diet is recommended for dogs with liver problems (failure/cancer etc…) along with some liver support like silybin or SAMe. Another ultrasound would be useful to compare with the original one to see if there has been any changes since; surgery is still a difficult one to call since the location of the liver mass is in an unfavourable place and a surgical margin would be impossible. Regards Dr Callum Turner DVM
Add a comment to Lucy's experience
Was this experience helpful?
Missy
Shitzu
13 years
2 found helpful
my very active 13 year old shih Tzu had her spleen removed in August the 13th. we have been watching her for a while because she kept getting sick. I had an ultra should done in June of 2017 and she showed nodules in her spleen then a tumor in august and the oncologist told me that she did not think it was cancer and it turned out to be after the biopsy came back being sarcoma. Now November 2 she had another ultrasound after the liver was biopsied during the surgery with no cancer in it but some type of little marks in it but no cancer. Long story short she has a tumor with some nodules in her liver now a 2.5 cm. She is very active and playful like a puppy but am thinking the way this is growing she won't be here long. I don't think I can put her through much more but I have been so depressed over this and she is my baby and I love her more than anything. I lost another shih Tzu in 2004 to lymphoma she was 7.5 years at diagnoses and we tried chemo and it tortured her. thank you in advance.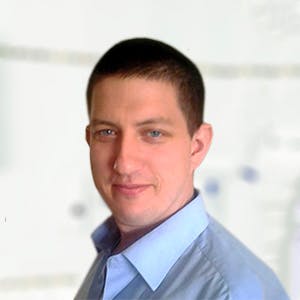 2484
Recommendations
It can be difficult to determine whether to continue with treatment (surgery/chemo) or to take each day as it comes and offer palliative care once she reaches that stage; I would suggest to start making changes to diet (high quality, low quantity protein) and liver support (Denamarin) to give as much time as possible. Obviously you should discuss with your Veterinarian Missy's numbers and current situation; but given her age you have a few choice to make. Regards Dr Callum Turner DVM
Thank you so much I did not put her on chemo because it never helped my other pup and her age. she was just running thorough the house playing. I am so devastated over losing her that I just wish to God I could save her.
Add a comment to Missy's experience
Was this experience helpful?
sheba
Rat Terrier
10 Years
1 found helpful
My 10 yr old rat terrier had elevated ALP and ALT, first detected in June 2017.
-1st abdominal US in July showed irregular and thickened liver lobe left side measuring 3.9 cm in width and parenchyma mottled in that lobe and a left adrenal nodule. All other organs normal, including pancreas. FNA of liver shows hepatocytes with mild atypia, vacuolar change, and hemodilution.

Saw a surgeon in Sept. US of abdomen repeated. Results with mixed echogenicity left liver. Most likely neoplasia. 5 cm in length. FNA shows marked chronic active inflammation, necrosis, mineralization, chronic hemorrhage, and well-differentiated hepatocytes with mild lipid accumulation. Hepatocytes are either hyperplasia or well differentiated neoplasia. All other organs normal, including pancreas.

Surgery in October, 2017 to presumably remove liver lobe. Vet said mass too high up to remove in liver. Said she saw a mass of pancreas. Did a biopsy of each mass. Liver biopsy shows chronic hepatitis and adenoma. No pancreas biopsy found. Said that maybe the sample she submitted was from liver, not pancreas. No malignancy found though from biopsies.

US of pancreas on 11/10 shows mass. FNA done from pancreas which shows hepatocytes, well differentiated.

Surgeon wants to open up abdomen again, to explore and maybe do another biopsy.

Please advise as to what you think may be going on.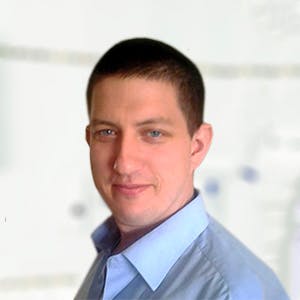 2484
Recommendations
Adenoma in the liver is a benign slow growing tumour which is normally treated by surgical excision, however sometimes the location or size of the tumour can make excision impossible; in these cases a chemotherapy route may be taken. Hepatocytes in the pancreas are not an unusual finding and may be found in cases of hepatic injury but the pancreatic mass is concerning. I do not feel that I can add more value to Sheba's case; however I would recommend getting copies of ultrasound images and histopathology images and forwarding to PetRays for a consultation as they have board certified Oncologists who would be able to give you a better second opinion. Regards Dr Callum Turner DVM
Add a comment to sheba's experience
Was this experience helpful?
Max
Cairne terrier
13 Years
1 found helpful
Medication Used
Denemarin , previcox. And pain med
My dog Max is a 13 yr old Cairne Terriers who was recently diagnosed with a liver tumor. Uttrasound was done - shows a large tumor that has displaced the stomach to the side, biopsy showed it was not sarcoma- Adenoma vs carcinoid. Went to a a specialty surgeon who indicated the tumor is large, mostly felt on the right side. Said she could operate but it was difficult to tell just how involved the tumor was could do a ct scan of the abdomen but didn't feel it would offer must help to differentiate how involved tumor was. She indicated to question surgery on a dog that was 13 yrs old when his life was 12-15 yrs old. I made the decision to let him be but now I am wondering if I made the right decision and the thought of the tumor getting bigger and causing him pain is more than I can take. I wonder if I should try the surgery so that he doesn't suffer from the enlarging tumor. The surgeon told me the surgery is involved and he would be in ice for 1-2 days at the surgical center, going home on the 3 days.
I wound not have know he was sick except I felt a lump in his abdomen and his lab show liver enzymes elevated but they had not increased in 6 months.
X-ray showed his lungs are clear and not tumors see.
Lately he is being a picky eater, doesn't like to jump up, whining for treats a lot.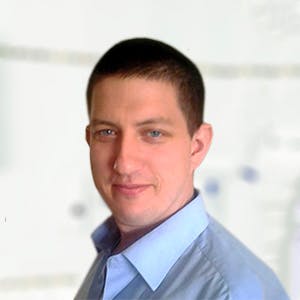 2484
Recommendations
It is always difficult to make a decision on whether you should operate or not given his age, the invasiveness of the tumour may make complete excision impossible with adequate margins. It isn't a surprise that he isn't jumping with the liver mass as it would cause discomfort with that type of activity due to its weight. The decision to operate should be made between you and the Veterinarian performing the surgery, I cannot weigh in as I haven't examined him. Regards Dr Callum Turner DVM
Add a comment to Max's experience
Was this experience helpful?
Fluffy
Indian Spitz
15 Years
2 found helpful
Hello. My pet dog (Indian Spitz) is diagnosed with diffuse liver tumor by vet. She's 15 Years old. She's been vomiting since last few weeks, very inactive and experiencing loss of appetite. The vet isn't recommending surgery. I'm afraid if this tumor can cause severe pain to her in near future? Please advice ASAP what will be the best course of action right now. Thanks.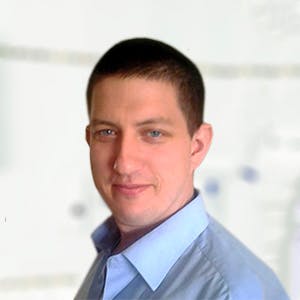 2484
Recommendations
Whilst the tumour isn't generally painful, it can cause issues in the body like obstruction of bile ducts or other issues which may lead to pain; it is important to put Fluffy on a prescription diet and to give supplements like Denamarin (silybin and SAMe) which assist liver function. Surgery isn't advisable in a dog Fluffy's age and palliative care would be the best course of action. Regards Dr Callum Turner DVM
Thanks for the prompt response. Much appreciated.
Add a comment to Fluffy's experience
Was this experience helpful?
Diva
terrier
11 Years
1 found helpful
Hi,
My name is Georgeta and I have a terrier mixet calling DIVA. Recently we find she've got an accumulation of calcium with lots of liquid around, on her left liver. Dr said is osible to be cancer.
I have all the blood result and pictures of scan.What should I do next, because I can't trust 100%. Dr said is gone speak with a few drs and maybe we have to take out one of the liver.
Please give me an advise or where I should go to double check?
thanks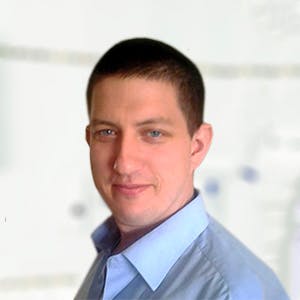 2484
Recommendations
For cases like this I generally recommend PetRays as they have US board certified Oncologists and deal only with second opinion telemedicine. I've included a link to their page on Oncology, all you need to do is contact them and forward the case file, radiology images and histopathology images to them. Regards Dr Callum Turner DVM http://petrays.com/specialists/oncology/
Add a comment to Diva's experience
Was this experience helpful?
Nico
Bichon
11 Years
1 found helpful
I took my Bichon to the emergency last night because he did not greet me like he always did, he was laying there and could not move much, so I called my vet because I noticed he vomited his food this week, but he was energetic and seemed normal. I thought he ate too fast or the air was too dry but did not think anything because he did not show any other signs. So the emergency Dr. took X-ray, ultrasound and blood work. His gum was white, so they gave him some oxygen. Then the worst case scenario- said that his spleen was ruptured and bleeding. So, they need to do surgery but might not have good results since he is 11 Year's old. I decided to take him home because he would be much more comfortable and see what happens. In the morning he ate salmon and drank some water and went pee three times. I agonized what to do and what is the right thing for my beloved dog. So I decided if there is a chance to prolong his life and qualify, I will do the surgery. They did another full ultrasound and came back told me he had tumors all over his liver and can't operate. I'm still in a daze. I'm not sure what they said but that he might as well go home and keep him comfortable. When the time comes to euthanize him, then to call my vet or them. I am not sure what he has, spleen ruptured or bleeding from the liver. I never thought my little boy would get cancer or sick like this. I don't have the words to describe my heartbreak. Is there anything I can do to keep him healthy and comfortable without euthanasing my little love? I am trying to be positive and optimistic but I want to know what else Can I do to see if there are alternatives?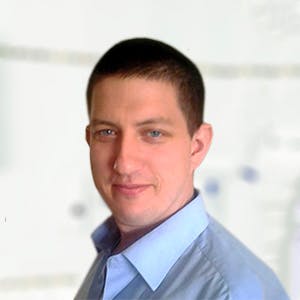 2484
Recommendations
Without examining Nico I cannot say specifically what the cause is but I believe that Nico may have hemangiosarcoma of the spleen which has spread to the liver; in these cases surgery is unrewarding and treatment is directed towards palliative care. Unfortunately I cannot give you any further advice apart from keep him rested and hydrated as well as enjoy the time together that you have left. Regards Dr Callum Turner DVM www.acvs.org/small-animal/splenic-masses
Add a comment to Nico's experience
Was this experience helpful?
NASTUREL
Mix breed
10 Years
2 found helpful
Has Symptoms
Vomiting,apathetic,loss apetite
My name is Cristina Sararoiu and I am from Bucharest, Romania. I have a 10 year old dog, Nasturel, he had spleen removed due to a massive tumor of 2 kg in August 2017, dog status was Ok but on ultrasound made on 08.01.2018 it was revealed: LIVER: Asymmetric hepatomegaly-left lobe is replaced by a formation of at least 14,65 / 10,44 cm in sagittal section, heterogeneous aspect, without vascular signal at Doppler interrogation; the right lobe shows contour, dimensions and normal echo-structure. Non-dilated vascular system. Non-expanded bile ducts. Porta hepatis is compressed and deformed by the hepatic formation that emerges from the left lobe. VP = 0.36cm ø. Aorta = 0.70cm ø. VP / Ao ratio = 0.51 (low). No ultrasound detectable peri-portal lymphadenopathies. STOMACH: In the back region, the wall is thickened to a thickness of 1.17 cm, hypo-echogenic aspect without further distinguishing of parietal stratification. Gaseous content that partially prevents the examination of dorsal wall. Peristalsis cannot be evaluated. The ultrasound appearance of the liver and back-end of stomach pleads for a malignant neoplastic process.
At first time, needle aspiration from spleen did not show a malignant process but after 6 months the liver tumor appeared.
Question is: can I try surgery to remove the tumor that Nasturel has now in liver?
THANK YOU in advance for answering, Truly Yours, Cristina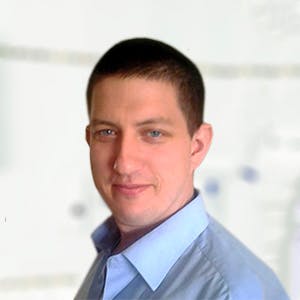 2484
Recommendations
The question isn't easy to answer and whilst a lot of important information is included with your question, it is down to the attending Veterinarian to determine if they are comfortable with performing the surgery and if they expect a favourable outcome. I wouldn't go ahead with this surgery, but liver lobectomies are common procedures now and you should consult with a Specialist if you haven't done so already. Also, other factors need to be considered like response to previous anaesthesia and recovery, Nasturel's general health among other factors. Regards Dr Callum Turner DVM
Thank you very much for the quick response. We went with Nasturel to two specialists and unfortunately one appreciated that this is a terminal stage for him and the other doctor estimated that he has two more weeks to live... They both excluded surgery due to the high risk of internal bleeding and risk to lose Nasturel on the table. Also, chemotherapy and radiotherapy were ruled out due to the high risks - in addition chemotherapy means biopsy and another general anesthesia. Nasturel status is not that bad, he started eating and stopped vomiting, just that he makes high fever each day (40 Celsius degrees) which we fight to decrease and keep in a comfortable margin. He gets his pain medication, plus RX onco-support. We did not quit hoping and fighting for him and with him. Thank you again very-very much, Yours sincerely, Cristina
Add a comment to NASTUREL's experience
Was this experience helpful?
flora
Mutt
10 Years
1 found helpful
Medication Used
SAMe,rxvitamins hepatosupport,iron
Hi Doctor,

My 10 year old dog Flora had a liver tumor and was succeed in a surgery to take it out. It was big and ugly and the results say it is a carcinoma hepatocelular.
For any raison she is having a hemolytic anemy which has been treaten with corticoids.(the surgery was the third of January 2018).
I think the corticoids are working but the spleen is still very big. Her belly is big...and i was wondering how long it takes to get back to its normal size when the treatment ends?

What i want is after all this nightmare is to give her normal life traveling all places she loves until she can...

So,please answer:

About the size of the spleen to get back to normal after this anemy being treated..

what is the best diet to give her? maybe trying to prevent another tumor grow..she has a great appetite thank God!


thank you so much.

roberta and flora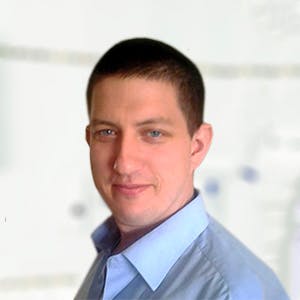 2484
Recommendations
If there is an immune mediated hemolytic anaemia then treatment duration would be dependent on the body's response to treatment, also if there are masses in the spleen then the red blood cells may be damaged whilst in the spleen. There is not a set time frame for treatment, we need to see how the body responds and then taper off the corticosteroids and monitor recovery. Also, if there is an underlying condition this may also have an effect on recovery as well. Regards Dr Callum Turner DVM
Add a comment to flora's experience
Was this experience helpful?
Flamelily
Rhodesian Ridgeback
9 Years
0 found helpful
I have a 9 yo Rhodesian Ridgeback, that had an emergency splenectomy for a splenic torsion, 5 weeks ago after being kicked by a horse. She recovered well, but 2 days ago began to display signs of bloat. She had another emergency surgery, made it through that but the vet said he found 3 smallish nodules on her liver, that were not there 5 weeks ago. He felt it was too risky to remove or biopsy so he closed her up. Now I am wondering...is there a connection between Bloat (which i know has genetic factors) and liver cancers? Two years ago she almost died and was treated for Babesiosis Canis. Just wondering if there could be any connection there.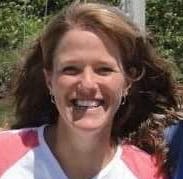 1063
Recommendations
Flamelily has had a dramatic few years! There is no known relationship between torsion/bloat and liver cancers, that I am aware of. This seems to be a streak of unrelated problems, from the details that I can see. I hope that she is okay!
Add a comment to Flamelily's experience
Was this experience helpful?
Kisa
Husky mix
13 Years
0 found helpful
One week ago my dog presented with vomiting with red blood, solid bowel movements with red blood, and crying in pain every few hours. We took her to the vet and the vet thought it may be ulcers or cancer that were agitated from antibiotics she was on due to a dental abscess. We stopped the antibiotics and gave her aluminium phosphate and a white meat diet. The vet had told us if it was ulcers we would see marked improvement within days. If not better the next option would be an endoscopy but she was reluctant to do it because of my dog's age.
She had stopped vomiting and her stool had no blood but it is now soft, not diarrhea more like mud, and she is lethargic and clearly in discomfort. I called the vet and she said give it a couple more days. After a couple more days she said give it a couple more but to come in for another injection for the pain.
When we went, a different vet was there and she suggested an ultrasound and x-ray. The appointment was today and she found a single large mass in the liver and an enlarged gallbladder. She would not give me a prognosis. She said that the liver is not causing the pain, lethargy, and loose stool, that the gallbladder is and to treat the gallbladder for 30 days with ursulvan, prednisolone, and aluminium phosphate and follow up with another US and bloodwork (bloodwork was fine this time around except low WBC and high-end of normal kidney values, liver was fine). If this doesn't work she recommends excision of the tumor.
This makes no sense to me. If they were concerned about her risk during an endoscopy, which is pretty non-invasive, wouldn't removal of the liver be even riskier? Plus I am under the impression that liver tumors have a guarded to poor prognosis (though she refused to tell me). I don't want to put my 13 year old dog through all that for maybe another year of what will probably be an uncomfortable life. And isn't the liver what's causing the gallbladder to act up? What good is only treating the gallbladder for if it's just going to get worse again? I told her that at this point I'm more interested in giving her quality of life, not quantity of life, and would prefer to euthanize her instead of put her through that but she kind of ignored that comment and diverted the conversation.
Does this make sense to you? Is there something I'm missing in the explanation of things? It's possible because she really rushed through the explanation because the same time I arrived an emergency walk-in came as well. Should I be seeking a second opinion? Am I jumping the gun with euthanasia? I just really don't want her last chunk of life to be a miserable one.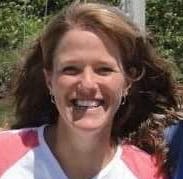 1063
Recommendations
I'm sorry that is happening to Kisa. I think it makes sense to give the medications for the gallbladder, as gall bladder disease can cause liver disease, and vice versa. The tumor may be a benign mass, or a malignant mass, and unfortunately without removing it, there isn't any way to know. If you are not interested in pursuing surgery, the medications make sense, and she may recover enough to be comfortable without surgery. If you were not comfortable with your veterinarian's explanation of things, it is absolutely within your right to ask for a more thorough explanation of options and treatments. I hope that she does well.
Add a comment to Kisa's experience
Was this experience helpful?
Alex
Border Collie
14 Years
0 found helpful
Medication Used
Clavamox antibiotic- oral
Alex is a 14yr old border collie diagnosed with a tumor on his liver a couple of weeks ago, after blood work showed liver enzymes elevated, x-ray showed "rounded" liver. We had an ultrasound done, which confirmed a 7cm x 5cm x 3cm tumor on the right, near the stomach and gall bladder. We don't know what kind of tumor, but blood work was fine about 5 months ago, so our guess is it has grown quickly. The internal med vet who did the ultrasound indicated it could rupture in a day or a year. We were not considering surgery because of his age and it's position. The following day, I came home and found he had vomited and had a soft bulge about 2-3" wide on his right side that hadn't been there, and he seemed very weak. Emergency vet said he had a fever, aspirated the bulge and it was blood, did a quick ultrasound and found some fluid, but limited to the area right around the liver/stomach only. We were told to take him home and watch for a bloated tummy and pale gums (his gums were still pink), probably a week or less. He's been on gabapentin and Clavamox and is not himself but much better 5 days later. No vomiting, eating small meals well, sleeping a lot but little bursts of energy. I also started giving him the Chinese herb Yunnan Baiyao, which seems fairly well-known for help with bleeding. In any case, is it common for a tumor to start to rupture and then stop? I feel like we're just waiting on pins and needles, not knowing if the end could be today or next month?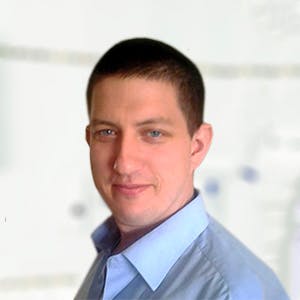 2484
Recommendations
Unfortunately some tumours do rupture and we have no advanced warning, it is just recommended to not allow a dog to do anything which would elevate blood pressure like exercise, excitement, stress etc… Yunnan Baiyao is becoming more commonly used in western medicine in both humans and animals, whilst there are some promising articles and its history of use there is not much been done on efficacy in these types of cases (more nosebleeds and wounds); but it is worth trying and I have recommended it many times. Tumours don't typically stop when they have ruptured, but the blood may have been caused by a capillary or other small blood vessel which may stop bleeding due to normal clotting. Regards Dr Callum Turner DVM
Add a comment to Alex's experience
Was this experience helpful?
Luna
Labrador
13 Years
1 found helpful
In November of last year (2017), we took Luna to the vet clinic because she suddenly became limp and she was completely pale. She was admitted, placed with dextrose and was diagnosed with a big tumor on her liver. A surgery was recommended but she was only given 20% chances of surviving the surgery. We felt we were sending Luna to her own grave at that time so we decided to take her home and not perform any surgery. The following medication were prescribed to her; hemolitan, furosemida, prednisolona, silimarina, gastrum, omega 3, clindamin and vitamin C. A couple of weeks ago her tummy started to bloat, she was double her weight and she couldn't stand up on her own. Her muscles began to disapper specially on her legs and head. She was suffering a lot. I didn't want her to leave so soon but the veterinarian suggested to perform euthanasia which I permitted because I didn't want to see her to continue suffering. My question is, if I had the liquid removed from her body instead of performing euthanasia, could it have changed her condition and prolong her life? How long? I know that the liquid would come back and was willing to have this process performed whenever needed. How long do you think would she continue holding on to survive? Did I make the right decision to perform euthanasia on her? She was still in her complete senses when she was given the injection, you could see the pain in her eyes but you could also see that she wanted to live. I miss her so much and life will never be the same without her. This is absolutely driving me crazy.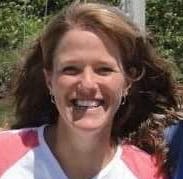 1063
Recommendations
Thank you for your email. I'm sorry for the loss of your Luna. I know that is a hard decision to make. if she had a tumor on her liver, the chances that she would have recovered from an acute bleed would be slim. Your veterinarian would have had her best interest in mind when they recommended euthanasia.
Thanks Dr. Michele King & Jennifer S. for your messages.
I understand what it feels like to second guess yourself like that, because here I am, over a year later, still wondering if I could have saved my dog. He had diffuse tumours all over one side of his liver and was bleeding internally. I was told there was nothing to be done. He was suffering and it still hurts so much knowing he had to go much too soon.

I'm sorry if this isn't helpful--but know you're not alone. You did all you could and your Luna was suffering. Finding peace with that is a struggle. I wish you all the best and much healing.
Add a comment to Luna's experience
Was this experience helpful?
Clover
Rat Terrier
13 Years
0 found helpful
Our dog is a rat terrier dachshund mix adopted after Hurricane Katrina. She is almost 13 years old (end of April). She was very sick 3 years ago, breathing forcefully about 90 times per minute. We took her to a University vet hospital and after several days in an oxygen tent, lots of test and different medications, we never found out exactly what her problem was, but she got better. At the time we noticed one of her liver values elevated so we started testing her liver values every 6 mo. Eventually both values were higher so we did an x-ray and US and didn't find anything so we started denamarin. That seemed to help lower the levels for awhile but they have increased again. We did another US with a final needle and she started bleeding. She has a 4 cm mass that wasn't there 8 mo. prior. The biopsy was not definitive. They think it is cancer but do not know if it is mass, diffuse or the other type. They suggested a CT Scan to decide on type of cancer. And then surgery to remove the mass. We felt we didn't know enough information to make a decision and have already put her through a lot. So we are unsure of what to do next. We did bloodworm again this week and her ALP has gone from 1236 to 1280 and her ALT has gone from 226 to 809 since November. She may have a new mass on her abdomen but the local vet wants to feel her again this week and maybe take an x-ray. I feel like i am doing tests that won't give me enough information. She is acting normal, eating normal, and I wouldn't know she even had a problem if we hadn't found these values and continued to check them. But her levels increasing more and a possible new mass make me wonder to do. Any advice on how to proceed?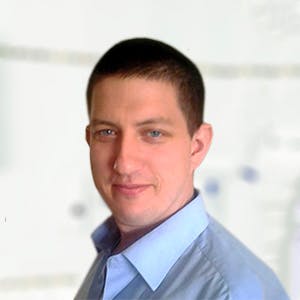 2484
Recommendations
Without knowing the type of mass, it is not possible to make any direct treatment or plan for surgery; with high liver values any surgery needs to be considered with risk versus benefit. You should go through with the CT scan which will be more detailed and give more definition than an ultrasound or x-ray and will identify any other masses present but it still may leave you without a specific diagnosis and path forward. Apart from the usual supportive and symptomatic care (Denamarin, dietary management etc…) there is nothing else I can recommend that this time. Regards Dr Callum Turner DVM
Add a comment to Clover's experience
Was this experience helpful?
Spur
JRT
11 Years
0 found helpful
Should I consider surgery to remove a large tumor mass? Turned 11 Dec 2017, seemed to getting boney on head and down spine, skeletal muscle loss. Thoght just age as very active and happy, input/output normal but wanting to eat more, started getting into garbage. Xray of ab shows large tumor, blood test indicated it is on the liver, xray of lungs is clear (in last mo). In last 2 weeks, had ultrasound, and see the big tumor but on other area of liver are 2 smaller ones that bothered the vet and radiologist more. Called back to schedule surgery after spc surg there same day said he would do the surg, w/o cat scan first (thinking cuz all seemed so good, a cat not needed). When called, was also told there was also a finding of a swollen lymph node. Would surgery to remove large mass, if 2 smaller ones could then never be removed, and does a swollen lymph node indicate a cancer has spread? His breathing is shallow and faster than usual. I feel like I am letting it get bigger and kill him but not sure when to make a decision to say goodbye if don't ignore some advise and just schedule the surgery.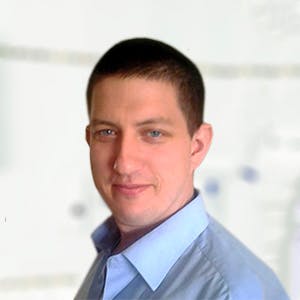 2484
Recommendations
Any surgery is ultimately down to the Surgeon which would perform the surgery as they need to be confident that the surgery is in the best interest of the patient and that the risk vs benefit balance is in Spur's favour. Without seeing x-rays, ultrasound, blood tests and performing a physical examination I cannot give you a specific answer; but enlarged lymph node(s) and additional masses forming are not favourable and may be an indicator of spread. Regards Dr Callum Turner DVM
Add a comment to Spur's experience
Was this experience helpful?
Sparky
Mixed
10.5
1 found helpful
Is it possible for a benigh liver tumor to shrink in size? My dog has a 9cm mass on his liver and a 4cm mass on his liver near the gall bladder. I have been making him a home made diet consisting of ground turkey, sweet potatoes, carrots, green beans, and brown rice plus I add milk thistle drops for dogs into his diet twice per day. I don't think it is cancer because the vet said he would have some visible symptoms, but he is as active as he always has been except for his torn ACL. I'm afraid for them to put him under anaesthesia to take the masses out because of the possibility of his death and I was just hoping that maybe with my special diet in conjunction with the milk thistle, it may shrink in size because one of them is quite a large size.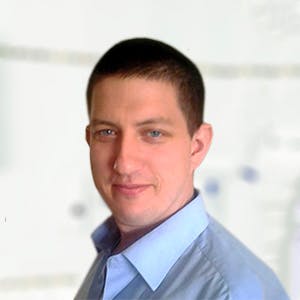 2484
Recommendations
The internet is full of different diets, supplements and remedies for the treatment of many different aliments from cancer to diabetes; the efficacy of these is not proven and would be irresponsible for me to recommend without further scientific evidence, a check of the FDA website has a section on Milk Thistle and it's use in cancer patients (in short it is not an effective or approved treatment). Whilst I understand your concerns regarding putting Sparky under anaesthesia, the best course of action would be to remove the benign tumours whilst he isn't showing any symptoms from the tumours (which means his liver is still functioning adequately). Pre-anaesthetic blood tests to check liver and kidney function would be carried out anyway in a dog Sparky's age and there shouldn't be any increased risk in the hands of a good surgeon. Regards Dr Callum Turner DVM
Full Recovery
Treatment Cost: $150.00
We did a fine needle aspiration on both of Sparky liver masses without anesthesia because he is a brave old guy. The results ruled out carcinoma, but they said it could either be benigh or a different type of cancer. We have set up an appointment with a specialist and we will find out from there when his surgery will be and they will do a biopsy during the surgery to find out for certain weather or not it is a cancer. They will remove as much of the masses as they can and we will go from there.
Add a comment to Sparky's experience
Was this experience helpful?
Bella
Maltese/Yorkie
10 Years
1 found helpful
My 10 year old Morkie was discovered to have a mass on her liver. Through ultra sound they determined is was probably cancer. The rest of her organs look fine and her chest x-rays were also diagnosed as being clean except for some fluid/blood. They did a needle biopsy and on the liver no cancer was detected. Initially when we brought her in it was because she was having some labored breathing and not eating. This was just for one day as she was fine the day before. The fluid/blood dissipated on it's own and her blood levels came back to normal in a couple of days. They are thinking maybe a slight injury or something else could have caused the fluid build up after initially believing that cancer was in the chest which they believe it is not. Although I know he has a mass, I'm still not 100% certain that she has cancer. Am I wrong to think this? She is home now acting totally fine and I am supposed to go back in a week for another blood test and in 2 weeks for another ultra sound.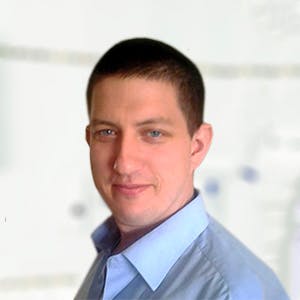 2484
Recommendations
The not knowing can be stressful, you should wait for the next blood test and ultrasound over the next two weeks to look for any changes especially in size of the liver mass. Depending on the specific location on the liver of the mass, surgical excision may be an option but Bella's general health and age need to be considered first. It is really a case of waiting for further information. Regards Dr Callum Turner DVM
Add a comment to Bella's experience
Was this experience helpful?
Brownie
Shih-Tzu
15 Years
1 found helpful
Our Brownie a 15 year old Shih-Tzu had suddenly fallen ill, we took him to the hospital last night and dx showed bleeding of a mass on his liver. They kept him overnight and gave him fluids but did not feel a transfusion was needed. They did blood work this morning and the doctor feels that the bleeding has stopped since his count has "held well". The doctor indicated that his liver was functioning the enzymes were "mild" he was walking, cheery and showed interest in eating, although still weak ("to be expected due to the loss of blood") We are given option to make, 1) give medication to help prevent the liver from bleeding or 2) start the process for surgery by xray and ct-scan to see if the mass has spread and if he is a candidate for surgery and they indicated they would do this if we were opting to go into surgery. Surgery to remove the mass and determine its status. I'm just so emotional that I am unsure what to do in this case, being he is 15 years old and has a heart murmur (cardiology work was done 6 mos ago and no meds needed). He is a spunky little guy without any other known health issues, besides loss of hearing and cataracts. Should we go through and do the surgery to remove the mass or start the medication hoping for the best. Any help would be greatly appreciated.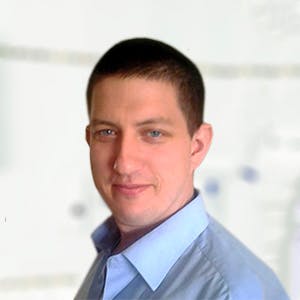 2484
Recommendations
Ultimately the decision to go through with the surgery is down to you, generally I shy away from surgery in animals which are reaching their life expectancy age (10-15 years for Shih Tzus); however, if your Veterinarian believes that Brownie will tolerate the surgery and has a good chance, then it is to be considered. Heart murmurs are scary but many do not cause any reason for alarm from a surgical point of view, also if Brownie's bloodwork was otherwise 'mild' it may be worth going through with surgery. It is just a case of balancing risk versus benefit and the cost of the surgery along with recovery time. Regards Dr Callum Turner DVM
Add a comment to Brownie's experience
Was this experience helpful?
B
Golden Doodle
10 Years
0 found helpful
Has Symptoms
Excessive thirst Some weight loss
Hi there,

A 10 cm x 6 cm mass was located on my golden doodle's liver (he recently had an ultrasound). Our vet and the ultrasound specialist have predicted that it is a cancerous mass. Having given strong consideration to our vet's recommendations, we have decided not to pursue surgical removal of the mass at this time. Our dog was given a life expectancy of approximately 2 months. Heartbreaking news... Should the mass in fact be benign, is it likely that he would live beyond this estimate? In other words, should 5 months pass and we not notice a considerable decline in our doodle, should we reconsider surgery? Or will a benign mass prove equally devastating (2 month/short life expectancy).

Thank-you very much.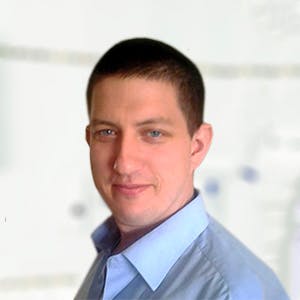 2484
Recommendations
I noticed that you have asked two questions about B on our site and will answer both of them in one response. Liver masses may be either benign or malignant, but just because a mass is benign doesn't mean it cannot cause problems locally with the liver reducing the liver's capacity to work or obstruction bile flow etc...; also you mentioned in the first question that some lymph nodes are enlarged, I would highly recommend a fine needle aspirate or two should be taken from some lymph nodes and sent for histopathology to see if any cancerous cells are present. At ten years old, if the mass is operable and B is in relatively good health otherwise, I would consider and recommend surgery given the circumstances. Regards Dr Callum Turner DVM
Add a comment to B's experience
Was this experience helpful?
B
Golden Doodle
10
0 found helpful
Has Symptoms
Excessive thirst / some weight loss
Hello,

My 10 year old golden doodle recently had an abdominal ultrasound. A 10 cm x 6 cm mass was located on his liver. It is presumed cancerous. The vet noticed a few swollen lymph nodes as well. He is full of energy and acts like a puppy despite his age... only symptoms are excessive thirst and some weight loss. He has a strong appetite. We have been told that surgery is an option but wonder if it would be fair to put him through the stress.. The vet estimates approx. 2 months of life left if it is in fact cancerous, which she feels strongly about. Any thoughts?

Thank-you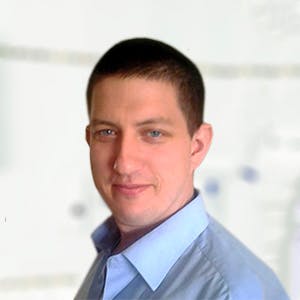 2484
Recommendations
I noticed that you have asked two questions about B on our site and will answer both of them in one response. Liver masses may be either benign or malignant, but just because a mass is benign doesn't mean it cannot cause problems locally with the liver reducing the liver's capacity to work or obstruction bile flow etc...; also you mentioned in the first question that some lymph nodes are enlarged, I would highly recommend a fine needle aspirate or two should be taken from some lymph nodes and sent for histopathology to see if any cancerous cells are present. At ten years old, if the mass is operable and B is in relatively good health otherwise, I would consider and recommend surgery given the circumstances. Regards Dr Callum Turner DVM
Add a comment to B's experience
Was this experience helpful?
Anny
Australian cattle dog
6-ish
0 found helpful
Has Symptoms
occasional vomiting, ascites, tired
I took Anny to the vet yesterday because she hasn't been her playful self, was vomiting clear fluid occasionally and had a bloated abdomen. They performed bloodwork and x-rays. The x-rays weren't helpful as her belly is so full of fluid, her organs can't be seen. Her bloodwork came back with MCHC 28.7 (ref 30-37.5), EOS .07 (ref .10-1.49), PLT 554 (ref 175-500), TP 2.9 (ref 5.2-8.2), ALB 1.3 (ref 2.3-4), GLOB 1.6 (ref 2.5-4.5), and ALT 291 (ref 10-125). We're trying to get her to reabsorb the ascites as he believes that is where her protein is. He doesn't believe she'd live through a biopsy with her protein so low, so he can't be sure of a dx, but thinks she may have liver cancer. Does this seem like a reasonable assumption? He also said that nothing much can be done if that is the case. I currently live in small town after living in the Dallas area for years and want to make sure this is not an issue of vets not having the same resources as the big city.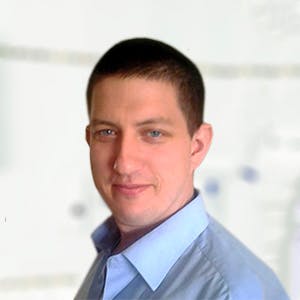 2484
Recommendations
Ascites is not a surprise with low protein levels that Anny has, was any fluid taken for analysis? Also was any urine analysed as well? Liver cancer is a strong possibility, but an ultrasound should be available to your Veterinarian (or another in the town) to check the liver and the abdomen in general. Diuretics would be a good starting point to try to reduce the level of fluid in the abdomen, furosemide and possibly another diuretic may be used to help reduce the ascites; drainage may be required. Regards Dr Callum Turner DVM
Add a comment to Anny's experience
Was this experience helpful?
Mufasa
Chow Chow
11 Years
0 found helpful
Has Symptoms
Losing weight although eating regularly
My male chow is 11 yours old, drinking lots of water and eating both his own and his sister's food. I took him to our vet today and he was tested for sugar as well as blood panel. All was well untill they did a sonar and x-ray of abdomen and chest and found a 8cm mass in the liver. The blood test have now been sent to histology but chances are likely it is cancer. He is still quite active, although grumpy at times. Would you advise surgery at his age, he is in general a healthy dog with slight arthritis for which he has been on chronic medicine the last six month. I do not want to loose my boy but also do not want to cause him pain and discomfort. Please advise.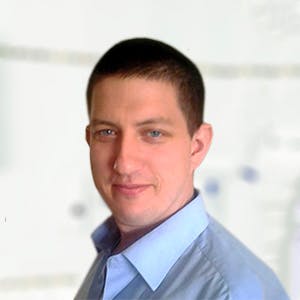 2484
Recommendations
A singular liver mass should be easily removed with surgery, if there were other masses detected, then surgery may not have been a viable option. If your Veterinarian believes that Mufasa is in suitable health for surgery then it would be advisable to proceed as we are unable to get a full diagnosis until a biopsy is taken; once the mass is removed then it can be sent for histopathology. It is important to note that surgery may not be advisable if there would be an inadequate amount of liver left to perform physiological function within the body. Regards Dr Callum Turner DVM
Add a comment to Mufasa's experience
Was this experience helpful?
Maggie
Jack Russell Terrier
16 Years
0 found helpful
Hi took my 16 yr old dog to vet last week as she had stopped eating and lost a lit of weight..vet scanned her and said she had large tumour in tummy..said she could have days weeks let.prescribed prednicortone ..she has brightened up a bit and is eating..i am heartbroken i wish she had months left.ut is all too sudden..in your opinion how long would you think she has left?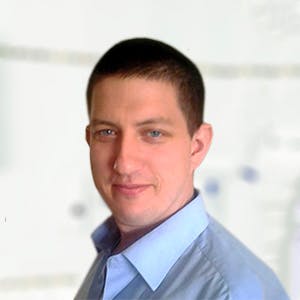 2484
Recommendations
The type of tumour, the specific location and Maggie's overall health will have a bearing on the overall outcome. I cannot give for you any specifics because there are too many variables; however with Maggie's age, any further diagnostics would be unrewarding and unsuitable. It is more important that you ensure that Maggie has comfort in the final stage of her life and is surrounded by people she loves. Regards Dr Callum Turner DVM
Add a comment to Maggie's experience
Was this experience helpful?
Penny
Golden Retriever mix
5 years
0 found helpful
Has Symptoms
looks sad and in distress
for 2.5yrs Me and my 2 dogs where progressively getting sicker and sicker but I did not know why until I found the toxic mold (including stachybotrys, chaetomium, penicillium/aspergillus, ascospores, cladosporium, to name a few) I had taken my dogs to the vet over and over again, knowing something was wrong. But they were never able to find anything. Although there was one time about 1.5 yrs ago where the Calcium levels were way too high on one of my dogs, and they even prepared me for cancer to be found. But further labs did not support cancer. So, they said they couldn't find anything.
Once I moved out of the mold house, I put great effort into finding a vet that had experience dealing with mold illness in dogs. I found one that advertised that they had experience, and took both of my dogs to that vet 3 months ago. All of the medical records for both of my dogs was sent to the new vet. I spent $900 on each dog for a full and complete workup...including all of the labs, xrays, etc. Both of my dogs are very overweight, and I told the vet that the former vet and I never could explain the weight gain since the dogs don't eat that much. The labs came back showing the liver enzymes were high, and the vet even diagnosed one of the dogs as having peritonitis (although she did not prescribe antibiotics. Why would she not prescribe antibiotics?)
The dogs continued to show signs of ill health, and I took them back 2 more times. They said that they could not find anything.
About 2 weeks ago, one of my dogs was vomiting profusely, and had stool so encased in mucous that it looked like sausage and was in distress. I took her to the ER and they found on xray and sonogram a 10cm liver mass as well as free fluid in the abdomen. She underwent emergency surgery to save her life. The pathology report came back as hepatocellular carcinoma with ascites.
HCC is a slow growing cancer, so this did not just pop up overnight. How do you miss a 10cm mass in the abdomen of a dog that weighs 65#? The Vet knew of the exposure to aspergillus (which causes HCC), as well as all of the other symptoms (weight gain, abdominal distention, increased liver enzymes, irregular labs, increased thirst, diarrhea, frequent urination, lethargy, depression, etc) I understand that sometimes these masses don't show up on xray, but running a sonogram on my dog was not even something that she suggested as an additional diagnostic measure, or I would have consented to that without a second thought.
Had she caught this 3 months ago, or any of the other times that I had taken my dogs in, the surgery would have been elective, the condition would not have pushed my dog to the brink of death, and it would not have been as traumatic for the dog or myself. Not to mention the cost difference.
What is the growth rate of HCC tumors in dogs? And how can one possibly miss a 10cm mass?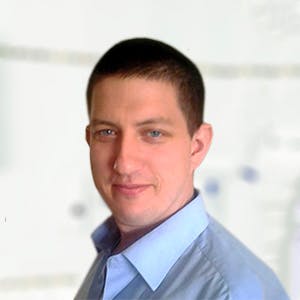 2484
Recommendations
I am unable to answer for your Veterinarian for why a liver mass wasn't detected earlier; luckily the growth and spread of this type of tumour is slow and is usually only locally invasive when removed. Ultrasound is the diagnostic method of choice, but your Veterinarian may not have chosen to perform an ultrasound as the symptoms may not have lead her to that step (as I said I cannot speak for them). Peritonitis may be septic (infectious) or aseptic (urine, bile etc…), so depending on the type of peritonitis antibiotics may not have been required but the underlying cause should have been investigated. As for not detecting the mass, I cannot comment both from a legal point of view and also I wasn't there during the examination. Regards Dr Callum Turner DVM www.msdvetmanual.com/generalized-conditions/peritonitis/overview-of-peritonitis
Add a comment to Penny's experience
Was this experience helpful?
rusty
Small Mixed
13 Years
1 found helpful
Has Symptoms
very large abdomen with in two weeks
my dog of 13 years was showing a extended abdomen & vomiting brought to vet gave him a shot for the vomiting & antibiotic thinking pancreaties it brought his swelling down while i was there they took blood work called & said his enzymes were off the charts after he was off the meds we gave him is allergy meds & abdomen came back took back to vet took ex-ray & saw a mass in the liver they feel it could be cancer should i go to a specialist about surgery it's been three weeks & the same meds are not working & i added milk thistle to his diet he starting to not to want to eat as much but he still going to the bathroom 1&2 i feel the mass is to much pressure on him so he shying away from food. Please help thank you Lori Smith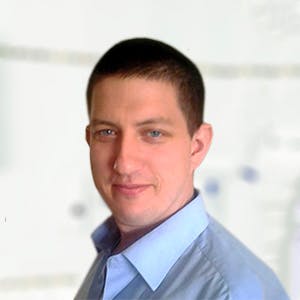 2484
Recommendations
There are different types of liver masses which vary in severity, in order to progress a diagnosis an ultrasound and fine needle aspirate of the mass is required to determine the types of cells present to help direct the course of treatment. Unless a definitive diagnosis is made, supportive therapy is the usual course of treatment consisting of dietary management, fluids and liver supplements. If a cancer diagnosis is made, surgery would be the best option is the liver enzymes can be stabilised; otherwise chemotherapy would be the next option. Regards Dr Callum Turner DVM
How did rusty get on?
My dog was called rusty.He was a beautiful brindle staffy.
Diagnosed with liver cancer and put to sleep the next day as too far advanced last July.I am still broken hearted.
We took him to have a check up 3 months before and the vet missed it and told us he was in full health!
He was only 10,miss him so much.☹️
The same happened the other day for my 10 year old Goldendoodle, Max. I just brought him in to have a checkup and they said he needed emergency surgery and they opened him up and said it was really bad so they put him to sleep. Such a shock and we didn't even get to say a proper goodbye. 💔😢😰💔💔💔💔💔❤️
I am so sorry to hear of your loss. I welled up in tears when I read your post. The same thing happened to me. Took my dog in 3 months ago, did a full workup including xrays. Vet said everything was fine. 2 weeks ago my dog was so sick I had to take her to the ER. They found a 10cm mass. 10cm is about 4 inches in diameter. That is huge! How do you miss a 10cm mass?
Add a comment to rusty 's experience
Was this experience helpful?
Kenzie
Gordon setter mix
8 Years
0 found helpful
Has Symptoms
Enlarged liver, red blood cell low, liver count hi
Hi my little girl is Kenzie. She is a 8 yr old Gordon setter mix. The night before we had a issue where her gums spots had turned white a she was acting very different. Staring off had a rough night . Took her into vet had blood work done and ultrasound and X-rays done. They showed her liver as being somewhat enlarged and they said it had an dark spot on it. She is on phenabarbital for seizures and they think she could have some form of liver cancer. Her red blood cell count was low and her liver count was high. They want an internal medicine doctor to check her out and do another ultrasound and then a biopsy . I am wondering if the spot is cancer is liver cancer curable. I have read they give animals with this a 3-6 months after being diagnosed. Is there anything I can do to bring up red blood cell count at home? Thank you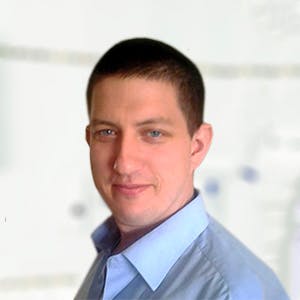 2484
Recommendations
Many factors determine prognosis including: size, type, operability, general health and response to treatment. The red blood cell counts may decrease due to increased destruction or an decrease in production; the kidney is responsible for the stimulating the production of red blood cells and the bone marrow is the site of production, the number of circulating reticulocytes would tell whether there is a production problem or not. Supportive and symptomatic care should be done until a biopsy result comes back. Regards Dr Callum Turner DVM
Add a comment to Kenzie's experience
Was this experience helpful?
Miley
Beagle
8 Years
0 found helpful
Medication Used
Rimadyl, Docusate Sodium & Clavamox
What is the prognosis for a dog that isn't showing any symptoms at all? Miley had a tumor removed last march and now after a routine ultrasound, an 8 cm one was found on the right side. The surgeon noted some nodules in the abdomen when she operated to get a sample for the biopsy. The results of the biopsies came back and the cancer has metastasized. I have an appt with the oncologist next week but I really want to know if my Miley has a chance.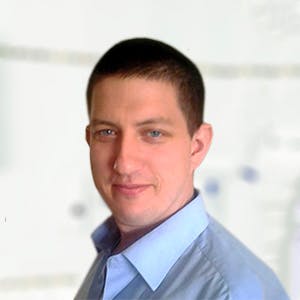 2484
Recommendations
Prognosis is always difficult to determine since there are many different factors which contribute to each individual case. If the cancer has metastasised, prognosis is poor even if Miley is asymptomatic; progression is slow. The Oncologist will be able to give you more information and may prescribe a combination of surgery and chemotherapy. Regards Dr Callum Turner DVM
Add a comment to Miley's experience
Was this experience helpful?
Bailey
Golden Retriever
15 Years
0 found helpful
What is the best homemade food choices for a 15 year old golden with advanced stage liver cancer?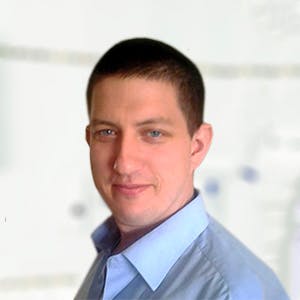 2484
Recommendations
I generally prefer to prevent the use of homemade diets where possible because in the majority of cases vital nutrients are not accounted for leading to deficiencies in an already sick pet. The amount of liver still functioning would help to indicate the type of diet and the frequency of meals (to prevent a spike of metabolites) since the liver processes protein. There are many suggestions online about diets which I would avoid as a diet needs to be formulated to Bailey's specific needs, also some online diets can be toxic as they suggest using garlic and other ingredients poisonous to dogs. Speak with your Veterinarian (they will have blood test results indicating liver and kidney function) about specific suitable diets (commercial or homemade). Generally though, homemade diets consist of small regular meals consisting of white protein (boiled chicken or turkey) with some vegetables, but please don't use a homemade diet without first speaking with Bailey's Veterinarian. Regards Dr Callum Turner DVM
Full Recovery
Treatment Cost: $0.00
Decided to go with the prescribed diet for Bailey at this time. Happy to report that he is interested in eating...likes the taste so far. He's eating about 70% of what he should. He continues to drink lots of water! Now that he has more strength from eating, he is up and walking more..and the occasional short walk down the block! Each day is a gift. It's so heartwarming to see his tail wag again :)
Add a comment to Bailey's experience
Was this experience helpful?