What is Nerve Sheath Tumor?
Nerve Sheath Tumor in Dogs is an abnormal growth or mass of the skin and soft tissue. The tumor is comprised of Schwann cells that are found in connective tissue known as the myelin, or cover, that surrounds the nerve. Myelin acts as insulation and a conduit for the transmission of nerve signals. Nerve sheath tumors are firm, white nodules beneath the skin that can be attached to peripheral as well as central nerve tissue. The tumors can remain unseen and will effect any location in the nervous system.
Malignant peripheral nerve sheath tumors (MPNSTs) are the reference for malignant tumors arising from peripheral nerves. This includes tumors that may be displaying differentiation along the lines of various elements of the nerve sheath. Including, Schwann cell, perineural cell, and fibroblast.
Book First Walk Free!
Symptoms of Nerve Sheath Tumor in Dogs
Symptoms tend to be site-specific and include the following:
Ataxia (lack of muscle control)
Atrophy
Difficulty walking
Horner's Syndrome (drooping eye due to compression on ocular nerves)
Limb weakness
Pain
Swelling
Types
There are two main types of nerve sheath tumors: neurofibromas/Schwannomas and neurofibrosarcomas/malignant Schwannomas.
Neurofibromas/Schwannomas are benign (non-cancerous)
Neurofibrosarcomas/malignant Schwannomas are malignant (cancerous)
Both types need to be evaluated and removed surgically to decrease discomfort and the likelihood of the tumor to develop further or increase in size. Generally, this type of tumor does not metastasize (spread to other locations throughout the body). The malignant tumors are characterized by having the potential to become invasive and grow rapidly.
Causes of Nerve Sheath Tumor in Dogs
There is no publicly disclosed cause at this time. The average age of onset for most breeds is 9. There is a higher chance of the following breeds to be affected:
16% Golden Retriever
12% mixed breeds
10% Labrador Retriever
9% Boxer
6% Collie
Diagnosis of Nerve Sheath Tumor in Dogs
Diagnosis can be performed by the veterinarian in a manner of different ways. Tissue biopsy, either by removing a small portion surgically, or aspiring a sample with a needle is the main mode of discovery. The veterinarian may also choose to perform a CT scan and/or X-Ray to help determine if the tumor has become invasive. Depending on how long the dog has shown symptoms and how severe they are, the veterinarian will decide at that time how many tests need to be performed. Once it is determined if the tumor is benign or malignant, excision of the affected tissue will be performed.
Treatment of Nerve Sheath Tumor in Dogs
Surgery
All tumors will be removed whether they are benign or malignant. Advantages to removing a tumor that is benign are that the tissue can be further tested to determine what cells it was made up of, and the dog will be more comfortable without the added pressure of the extra tissue. Benign tumors will also be sent for more in-depth histological testing. It is important for the veterinarian to try to remove all of the involved tissue, as even a small amount left behind can re-grow into another tumor that will need further attention.
Radiation Therapy
If the tumor was found to be malignant, radiation therapy is a possible treatment the veterinarian may suggest. This therapy works by stopping the division of cells at the site of the tumor to deter further growth. The treatments last 3-4 weeks. Due to technological advances over the years, most dogs do very well with this procedure, and it has a real success rate in deterring the growth of future tumors. Side effects are minimal and may include temporary or permanent hair loss at the site of treatment.
Chemotherapy
The veterinarian may decide your dog would also benefit from chemotherapy treatment to increase the likelihood of cancer-free time. Chemotherapy is a chemical agent that stops cells from dividing as well. Unlike radiation, which is centered directly at the site of the cancer, chemotherapy treats the entire body. The administration methods include subcutaneous, (under the skin) intramuscular, intravenous, or oral. Dogs respond very well to chemotherapy and have little to no side effects.
Recovery of Nerve Sheath Tumor in Dogs
If your dog's tumor was benign, the recovery and management is quite like that of any other daily routine with your dog. All steps should be taken to make sure your pet is safe and comfortable after surgery by adhering to any take-home outpatient instructions. It will be critical of you (the owner) to continue to monitor the site for proper healing and any signs of a returned tumor. If your dog's tumor was malignant, the above instructions apply, as well as making sure all of the follow-up treatment appointments are met. Proper nutrition is extra important at this time to make sure all surgical wounds heal well, and your dog has the vitamins and minerals needed to regain and maintain their strength. If the surgical site becomes red, swollen, painful, or shows signs of infection or tumor regrowth, it is imperative to return to the veterinarian for further evaluation.
Cost of Nerve Sheath Tumor in Dogs
The best form of treatment is to remove all the tumors regardless of whether or not they are benign or malignant. This, of course, means that surgery is required. This surgery can cost $1,500 or more depending on the severity of your dog's condition. However, once all of the tumors are removed your dog will be much more comfortable. If the tumors have remained localized and are determined to be malignant then the veterinarian will most likely want to administer radiation therapy. Your dog's hair may fall out at the radiation site as a side effect. Radiation therapy generally costs between $2,000 and $7,000. Unfortunately, if the tumors have begun to spread to other parts of the body then the veterinarian will recommend chemotherapy. Chemotherapy treats the whole body rather than a localized point. This is an option with little to no side effects for your dog and can be administered in a variety of ways.
Nerve Sheath Tumor Questions and Advice from Veterinary Professionals
Jedi
Labrador Retriever
4 Years
4 found helpful
Our Lab had an MRI after we noticed him dragging his toe nails when walking and then Knuckling when standing (occasionally).
The MRI showed he had a peripheral nerve sheth tumor against right side of his spine. (Not surrounding spine) Our worst prognosis as neurologist suspected a herniated disc.
He gives Jedi 3-6 months worst case but says surgery not an option. Is this the case? I have read surgey could be an option as is radiation theropy. They prescribed prednisone to slow growth of tumor. Any other treatments? I cant image there is no other options. Help!
Just received this diagnosis for my 8 (almost 9) year old english shepherd mix. I am desolate and beside myself, and and seeking things to make her comfortable. I'll look into these...
Our 6 year old girl (yellow lab), was just diagnosed with Early nerve sheath tumor right on New Years Eve, via MRI. Had severe pain in front left leg, on gabapentin, and CBD oil.... her pain is For now gone, wants to try to run and be her crazy self.... meeting a neurologist again Monday, but no options exist thus far...
My 9 year old boxer mix was diagnosed with a sheath tumor affecting her the C8 & T1 sital nerve roots within the left brachial plexus. Amputation is not an option as there are microscopic tumors spread close level to the spinal cord. Amputation would not eradicate all of the cancer cells. She is currently on Prednisone. The neurologist suggested radiation but this is not curative. Our vet does not recommend this for her. He suggests keeping her on the prednisone and keeping her comfortable. Right now she is not in any pain. Just limping on her front left leg. In her 9 years of life she has never been sick. She is an active dog so I find this so hard to accept there isn't anything we can do. Any thoughts or suggestions welcomed!
Hi. I just want to follow up to see How's your lab doing.

My Maltese just got mri and diagnosed similar. Comment by the neurologist is pretty much the same (like a script). We are devastated.
Forgot will be adding Apocaps which is formulated by Dr (Vet) who wrote the book on dogs cancer. To add this they recommend no or lower dose steroid and/or nsaids. I'm willing to give this a trial. We're medical people and feel qualified to watch his symptoms off nsaid. He's been on nsaid 17 days but he'd had 2 week course previously and we saw no improvement in his symptoms
Our (just turned) 9 yo lab diagnosed by MRI with nerve sheath tumor extending to spine. Inoperable and untreatable. Vet gave him gabapentin and carprofen. I've added golden paste (turmeric) for inflammation. 2 anticancer medicinal mushroom herbs, SAMe for liver support. He's been on good quality glucosamine complex for years and CBD oil 2x day for comfort. I'm sure you are as crushed as we are. Vet said to balance his quality of life with somewhat restricted activity
Add a comment to Jedi's experience
Was this experience helpful?
Ginger
Golden Retriever
12 Years
0 found helpful
My 12 year old golden retriever has a spindle cell nerve sheath tumor on her upper palate. A CT scan showed it was not invasive and rested on top of her bones. We had a surgeon remove as much as possible but did not remove her palate. The radiation oncologist recommended a 15 day course of treatment but our local vet was not sure that was the appropriate treatment given her age. We are concerned for her comfort level. Right now she is not in pain and takes rimadyl for her hips. Do you have any advice? Thank you
Add a comment to Ginger's experience
Was this experience helpful?
Catti
Azawakh
21 Months
0 found helpful
All the stories I read are talking about dogs and "quality of life" questions because they are older. My little girl is only 21 months old and had two masses removed,one right by the other in her forelimb, believed to be Nerve Sheath Tumors. No pain, limping or atrophy.
We are waiting on Histopathology report. Are there any reports on dogs this young having this or Spindle Cell Sarcoma?
Add a comment to Catti's experience
Was this experience helpful?
Siena
Leonberger
5 Years
0 found helpful
Our 5 year old Leonberger Siena was just yesterday diagnosed with PNST. The MRI shows a swelling of the nerve going into her front right leg.

Siena is full of life and has been very active until we noticed her holding her front leg differently about two months ago and beginning to limp after exercise.

We were told yesterday that she will only be with us for another 12 to 18 months. Obviously, as with everyone else, this is devastating.

All her other exams from yesterday apart from what seems to be 'subtle' thoracic and neck pain came

The conclusion is C6/7 intervertebral disc disease.

We're prepared to try anything, as long as it's
good for her. They are suggesting
Stereotactic Radiation Treatment. (SRT)

Does anyone know about this SRT?

Also, what should we expect in terms of the degenerative nature of this disease over the remainder of Siena's life? It's heartbreaking to consider this but it's better to know, so we can make everything as happy and comfortable.

Thank you in advance for any help and advice you can give.
Add a comment to Siena's experience
Was this experience helpful?
Jinny
Shiloh Shepherd
8
0 found helpful
Our dog has been treated for Nerve Sheath Cancer including surgery. She was recently checked and the cancer has returned. I've been told that another surgery for the recurrent cancer would not be a good idea and that a new treatment is being tested & may be available for dogs in November, 2017. Amputation of course is an option. Why can't an additional removal surgery be performed with radiation to buy time until November, and avoid amputation?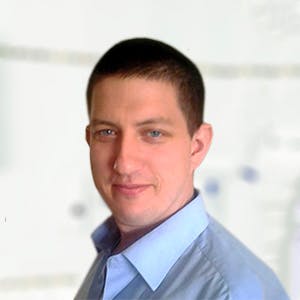 3320
Recommendations
I do not know Jinny's exact circumstances; normally another surgery would be performed along with radiation therapy, however your Veterinarian may have a good reason based on Jinny's general health or something that has been noticed during examination or blood test. For specific details, I would question your Veterinarian as they are advising you to amputate rather than excise the tumour. Regards Dr Callum Turner DVM
Add a comment to Jinny's experience
Was this experience helpful?
Sienna
Doberman Pinscher
9 Years
1 found helpful
We just had a tumor removed from the inside of our dog's left elbow. Her blood tests were clean and showed no sign of disease. She also showed no signs of pain, lameness or difficulty of motion before the tumor was removed. Pathology found it to be a MPNST. Her doctor said it's very likely it will come back within a year because any cancer cells left will regrow and it's difficult to take wide margins on an elbow - there isn't much extra skin or tissue to work with. Given the diagnosis, should we opt to amputate now? Our doctor didn't offer any 'next steps' and we didn't know what to ask on the spot as we were hearing the results of the pathology.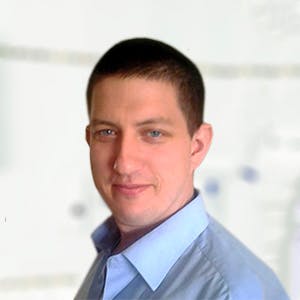 3320
Recommendations
Malignant Peripheral Nerve Sheath Tumours are a high locally invasive tumour that requires wide margins during excision; as you noted, wide margins are not possible on the elbow so there is a chance that some cancerous cells remained behind. Both chemotherapy and radiotherapy may be used to complement the surgery, but recurrence is still high. Preventative amputation is an option and is a decision that you as an owner need to make; you will need to weigh quality of life (consider Sienna's energy levels and activity) as well as ease of movement (standing and generally walking around) against the chance of recurrence. Whilst Malignant Peripheral Nerve Sheath Tumours are malignant, they are locally invasive but do not metastasize giving time for removal (or amputation) in the case of recurrence. Regards Dr Callum Turner DVM
Add a comment to Sienna's experience
Was this experience helpful?
Charlee J
Lab/poodle/shih tzu
6 Years
1 found helpful
My 6 year old lab/poodle/shih Tzu mix was diagnosed with a nerve sheath tumor in October of last year. When I asked if it was cancer, the vet said yes so I'm assuming hers is malignant. He also said that there are tumors in her lungs as well. She doesn't even use the left front leg at all anymore. just hops on her other front leg. Still plays, eats, and is my happy baby. But you can tell she's uncomfortable and recently she's began to breathe heavier after going outside and climbing up the 20 stairs to my bedroom. It's not constant but it lasts for about 5-10 mins then she falls asleep. I'm just wondering if there's any other sort of treatment for her? She is on Tramadol and Previcox for the pain and I also just started CBD dog treats for her. I cannot bear the thought of putting her down. but I don't want to wait until it's too late and she just stops living. What do I do?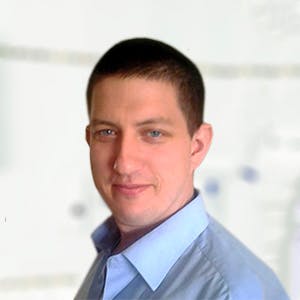 3320
Recommendations
It is difficult to recommend what you should do as I am unable to examine Charlee J, but it seems like you are not happy with her quality of life and are considering the final journey to your Veterinarian; this is a decision for you to make. Regards Dr Callum Turner DVM
Add a comment to Charlee J's experience
Was this experience helpful?
Brody
Boxer doberman
3 Years
0 found helpful
Last month we surely noticed that the left side of our dog Brody's face had caved in. The muscles were no longer there and the bones of his skull were prominent. After an MRI a small mass was found on the trigeminal nerve. It is an inoperable location so whether or not it is benign, is unknown.

We tried prednisone for a month to rule out inflammation, but at our recheck it seems the prednisone has not made any improvements. The neurologist believes it to be a nerve sheath tumor and recommend radiation.

Brody is such a young and active dog we are really hoping for his success rate after radiation to be high, especially with the hope that it is not malignant.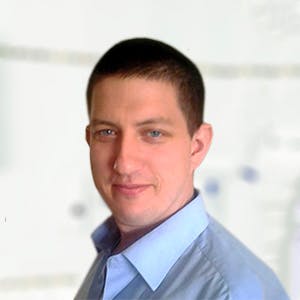 3320
Recommendations
Without examining Brody I cannot weigh in with my opinion, however you should consult with an Oncologist about the suspected tumour and get their input on what the cause may be; surgery is the treatment of choice but not always feasible in all cases. Regards Dr Callum Turner DVM www.ncbi.nlm.nih.gov/pubmed/9527425
Add a comment to Brody's experience
Was this experience helpful?
Henry
Bichon Frise
14 Years
0 found helpful
My 14 year old Bichon-cocker mix recently had a low grade 1 peripheral nerve sheath tumor removed from his left hind leg, below his knee, above the ankle. The wide margins were clean, and the deep margins were "close" or "very close". It was recommended that we continue to monitor his leg for recurrence. But they seemed optimistic about the outcome. I am not clear on the deep margin portion, and what I should look out for. Is there anything I could/should be doing? Radiation and chemo were not mentioned. He also has IBD, I'm not sure how that plays into this, if at all.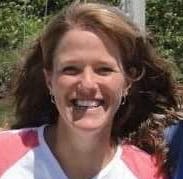 1611
Recommendations
Thank you for your email. When the pathologist is analyzing a tumor, they look at the type of tumor, the expected rate of growth, and the margins of unaffected tissue surrounding all sides. If the margins were clean, that means that there were no cancerous cells to the edge of the removed tissue. The deep margin portion is under the tumor, in his muscle and underlying structures. When they say to monitor for recurrence, it would be a regrowth of the tumor that you would notice. You may want to ask your veterinarian if chemotherapy or radiation would be beneficial, but clean surgical margins are a very positive result.
So by saying the margins were close for the deep portion, is that saying they were clean?
Add a comment to Henry's experience
Was this experience helpful?
sade
Shih Tzu
19 Years
1 found helpful
Has Symptoms
firm lump on left lower hind leg,
my 19 yr old shih tzu was diagnosed with this tumor on her left hind leg near her paw. she also has high blood pressure and takes viagra to control this. also there is slight enlargement of heart. my vet said the treatment is to debulk it. currently it is not very large and does not interfere with her walks. She functions well, still plays, loss of hearing and has cataracts. I do not want her to undergo anesthesia and surgery, due to her age and i don't want her to be confused and in pain. am i doing the best for her?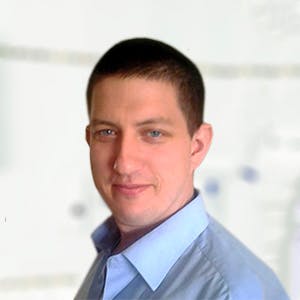 3320
Recommendations
These decisions are never easy and you should take the course of action your most comfortable with; surgical debulking at Sade's age may be overall unrewarding when factoring in recovery etc… but depends on various factors. You should focus on keeping her comfortable and discussing with your Veterinarian about pain management, without examining her I cannot weigh in on whether she is in pain or not. Regards Dr Callum Turner DVM
Add a comment to sade's experience
Was this experience helpful?
Alfie
Staffordshire Bull Terrier
5 Years
1 found helpful
My nearly 6 year old staff had he front leg removed on 21st of Feb after losing muscle due to nerve cancer 2days ago a large hard swelling appeared where his stump is he also wheezing when moving around and get out of breath quickly he not interested in walks and only eats when hand fed can a tumour that size larger than a tennis ball appear so quickly x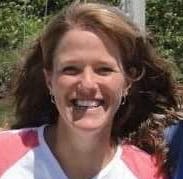 1611
Recommendations
Some cancers can come back, quite aggressively, and some can spread to the lungs, sadly. Since he has this history, it would be a good idea to have him rechecked by your veterinarian to see if there is treatment for him that might help get his appetite back and help with his energy levels. I'm sorry that that is happening to Alfie.
Add a comment to Alfie's experience
Was this experience helpful?
Laycee
Labrador Retriever
6 Years
0 found helpful
My 6 yr old yellow lab was just diagnosed with a nerve sheath tumor on her front leg. We have not done an MRI or CT due to the costs. She has muscle loss on the leg and is limping. We have already spent $1800 on visits, x-rays and medication. If we do nothing what is the expected life span? She has been like this for 4mths now.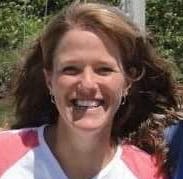 1611
Recommendations
Thank you for your email. I'm sorry that that is happening to Laycee. It is often dfficult to determine what the progression of a nerve sheath tumor is going to be, as they can affect each dog individually. They can become quite painful, and without any treatment, quality of life is often the reason that you may have to make a difficult decision for her. It will be important to monitor her pain levels and make sure that she is comfortable for as long as possible. Your veterinarian will be able to help guide you in this process. I hope that she is okay.
Add a comment to Laycee's experience
Was this experience helpful?
Hank Tucker
Collie
9 Years
0 found helpful
Our Sheltie-Collie had a large, malignant, nerve sheath tumor removed last October. There are already two nickel sized lumps in the same place (front leg/elbow). We are not financially able to pay for radiation, and even an amputation or another surgery to remove the tumors is not really affordable. He has never acted like these tumors bother him...still runs and plays, and jumps onto the bed and couch. He is almost 9. How long could he possibly live without doing anymore surgeries?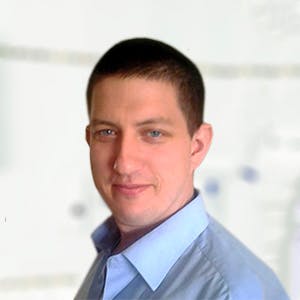 3320
Recommendations
Life expectancy is a difficult one to measure without examining a patient and having a better idea of the extent of the condition; there are varying time frames as far as life expectancy is concerned and there are many variables but measurement may be in months up to around two years but I cannot give you any specifics and you should discuss with your Veterinarian. Regards Dr Callum Turner DVM
Add a comment to Hank Tucker's experience
Was this experience helpful?
Dedy
Maltese
6 Years
0 found helpful
Hello my 6 year maltese was diagnosed with intramedullary neurofibroma of spinal cord.he has ataxia in his back legs and lack of bladder and bowel.he was operated but tumor could not be resected because of the infiltration.they could not seperate it from nevres.so they take only a tiny piece for biopsy.now 2 months after surgery although he was doing well,his condition deteriorated.he can't walk well .somedays he can't walk at all.he is on prezolon.i think that he will be paralyzed in his back legs.radiation would help??? How can this tumor cause death from his position????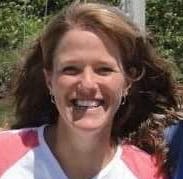 1611
Recommendations
Thank you for your email. Since I do not know the location of the tumor or how extensive the tumor was, it is hard for me to comment on possible therapy or prognosis. The tumor will affect different nerves depending on where it is in the spinal cord, and could have different outcomes. It would be a great idea to follow up with your veterinarian, as they know the details of his case specifically, and ask what to expect and if there are any other treatment modalities that might help preserve function. I'm sorry that is happening to him.
His tumor is about 2cm x 0,6 cm on O5-O4 (cauda equina) ,and it is invading the most of the spinal cord.
Add a comment to Dedy's experience
Was this experience helpful?
Maggie May
German Shepherd
13 Years
1 found helpful
Our German Shepherd mix, Maggie May is 13 yo and has been through 2 surgeries in a 2 year time period to have this type of tumor removed. The first one was removed from just under front shoulder joint area. A second tumor appeared in same area a year later and was also surgically removed. Second surgery was complicated as incision opened and was treated with simple wound packing and dressing changes. She healed nicely in about 4 weeks with wound completely closed. In the last 2 years, 3 more tumors in same area have been growing somewhat aggressive. We have chosen not to pursue further surgeries due to her age. My question is will these tumors eventually burst and how do we treat her if that happens. She functions normally for her age and does not seem to be in pain. Is there any advice you can share? She visits our Vet regularly and he does not recommend further surgeries either.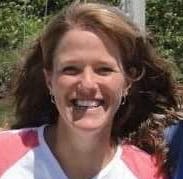 1611
Recommendations
Thank you for your email. I'm sorry that is happening to Maggie May. Cancer can be very mean. It is possible that if the tumors continue to grow aggressively, that they might ulcerate and bleed. They don't typically burst, as they tend to be solid tumors. You may need to treat those ulcerations if they become infected, or they may bleed to the point where it isn't comfortable for her anymore. Your veterinarian will be able to help you if any of those things happen. I hope that she is comfortable for quite some time.
Add a comment to Maggie May's experience
Was this experience helpful?
Will
Labrador
6 Years
0 found helpful
My 6 year old black Labrador recently had surgery to remove a cutaneous soft tissue sarcoma, grade 1, peripheral nerve sheath tumour. The tumour was located beneath his anus so it was a difficult surgery. The excision margins are variable. The deep tissue margin was extremely narrow in places (<0.5mm). I realise the likelihood of recurrence is high. What can I do to slow down the growth rate and prolong his life?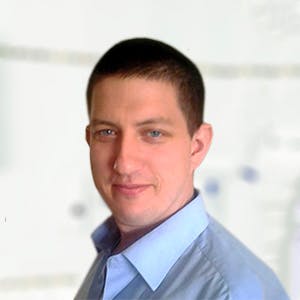 3320
Recommendations
Unfortunately there isn't a way to reduce growth of this type of tumour, normally surgical excision is the treatment of choice but many times margins are insufficient (normally on limbs) due to their location. You should be vigilant and check Will regularly for any changes or recurrence of the tumour. Regards Dr Callum Turner DVM
Add a comment to Will's experience
Was this experience helpful?
Mita
Doberman Pinscher
7 Years
0 found helpful
My 7 year old Doberman was diagnosed with peripheral nerve sheath cancer just last week. Unfortunately, it has high in her shoulder and is in her vertical spinal canal and intertwined into her spinal cord. At this point they feel that there is no realistic options due to location. At this point we know she won't be with us long but do you have any advice as to controlling her pain while she is still here? We have tried several things - just wondering if we might be missing something? Thank you for any advice.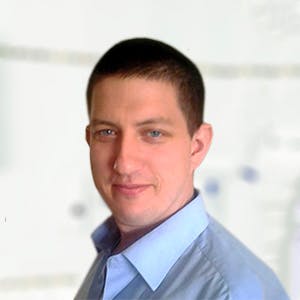 3320
Recommendations
Any palliative care would need to be based on what your Veterinarian is observing, pain relief isn't a set course of medication but management in different types of pain relief to manage the pain at its current level and then increasing the dose or switching to a different medication when required. Unfortunately these type of tumours can be impossible to remove and even if everything seems well, there may not be enough skin to close the wound adding to other problems; keep an eye on Mita and ensure that you are in regular contact regarding pain management. Regards Dr Callum Turner DVM
Add a comment to Mita's experience
Was this experience helpful?
Mandy
Cocker Spaniel
15 Years
0 found helpful
My dog just had a nerve sheath tumor removed doc said it was a grade 2 and it was all removed but mentioned an option to have her go for radiation therapy. She is 15 years old and he said he didn't think it would likely grow back in her life time. Iam concerned to put her through radiation and not sure at her age if its something that should be done or not.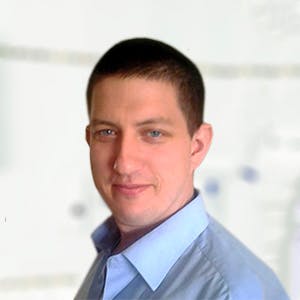 3320
Recommendations
Generally the prognosis for grade two tumours removed with wide margins is favourable, but there is a high recurrence rate with nerve sheath tumours and normally radiotherapy is given when there was a partial excision or inadequate margins were able to be taken. The decision to follow up with radiotherapy or chemotherapy is down to you; if your Veterinarian is confident in the margins and that it is grade 2, then further therapy may not be required. Regards Dr Callum Turner DVM
Add a comment to Mandy's experience
Was this experience helpful?
Rascal
Sheltie
8 Years
1 found helpful
Has Symptoms
None. Diagnosed during regular check
Our 8 year old Sheltie just had a tumor removed from his Rt. rear elbow. Pathology report shows Soft-tissue Sarcoma-Malignant Peripheral Nerve Sheath Tumor, Grade 1. Chest X-ray done at time of surgery is clear. What would be the standard follow-up for this type of tumor?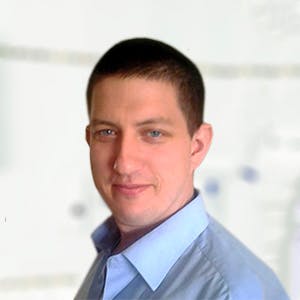 3320
Recommendations
Recurrence of nerve sheath tumours are common and generally chemotherapy or radiotherapy are done after surgery. Recurrence may occur within as little as two months; discussing options with an Oncologist may be beneficial; also another x-ray should be performed after a few weeks to check the lungs for metastasis. Regards Dr Callum Turner DVM
I was told that these types of tumors don't metastasize. Were they wrong?
Add a comment to Rascal's experience
Was this experience helpful?
McKenzy
Black Labrador
9 Years
1 found helpful
My 9 year old lab was diagnosed with Peripheral nerve sheath tumor twice. First tumor was surgically removed 10 months ago and had a grade 2. A second tumor grew in different spot, same leg, and again surgically removed with grade 1 "low grade". What is likelihood more tumors will appear and if radiation, chemo and additional surgeries are cost prohibitive do you have any recommendations? What happens if you left it alone?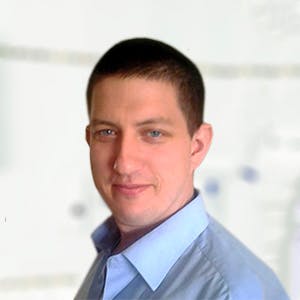 3320
Recommendations
Peripheral nerve sheath tumours have a high recurrence rate which can make them frustrating. As the tumour grows, it will start to cause pain McKenzy so a wait and leave it be approach isn't the best in these cases. They are however locally invasive so it wouldn't spread to the liver or lungs etc… Surgical removal with radiation therapy is the best cause of action, radiation alone is purely palliative and wouldn't address the actual problem. Regards Dr Callum Turner DVM
Thank you Dr. Turner. My vet told me she cut wide margins and to be hopeful there is not a recurrence but she did not mention radiation therapy. Do you believe McKenzy requires radiation? Thank you for your comments..Kathleen
Add a comment to McKenzy's experience
Was this experience helpful?
Neo
Papillon
6 Years
0 found helpful
Hi,

just found this side online and happy to ask someone with expierence. I am
from Germany and my dog, papillon, 6 years old has maybe an PNST. They saw something at L7 in a MRI because he had pain in his back. After treating him with pain meds he had no problems for 8 weeks. But the pain came back without the treatment.
They also tested Borreliose positiv and he got a three week treatment.

The vet told me that a surgery is the best choice. But he also said
that my dog maybe has only a few
month left even if it is a BPNST.

Is that right? He saw only five dogs in his career. So thats not pretty much.

He also said that its very small. Only 4mm and he cant promise that he gets
something to check what kind of PNST it is.
Is that also normal?

What would you recommend to do?

Thanks and Best,

Henriette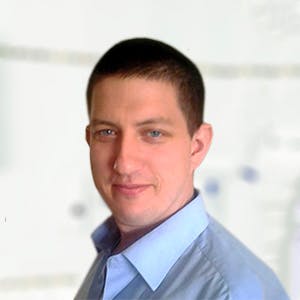 3320
Recommendations
Peripheral nerve sheath tumours are difficult tumours to treat and manage regardless of whether they are benign or malignant; even with successful surgical removal, recurrence is common and many times prognosis is measured in months (although some dogs survive over a year. Confirmation by histopathology is the only real course of action and surgery can be tricky and unrewarding; a decision to operate should be made in consultation with your Veterinarian and if a sample of the tumour can be collected and identified, it would confirm the diagnosis or give an indication for another type of tumour. Regards Dr Callum Turner DVM
www.ncbi.nlm.nih.gov/pmc/articles/PMC4921671/
Add a comment to Neo's experience
Was this experience helpful?
Jojo
Pit Boxer mix
14 Years
0 found helpful
Has Symptoms
Golf ball size mass on rear flank.
Our 14-16yr old Boxster / Bull dog / Amstaff mix has recently been diagnosed with a nerve sheath tumor. On his rear flank. But to do a heart murmur and who he reacted to Anastasia for a tooth cleaning both our vet and the animal hospital we went to for a 2nd option. Both have said they would like to remove it but worry if he can handle the procedure. The animal hospital exert said to just watch it and if it gets larger to contact them to see about surgry. But did not recommend this as his general health is a concern. is there any other treatment options?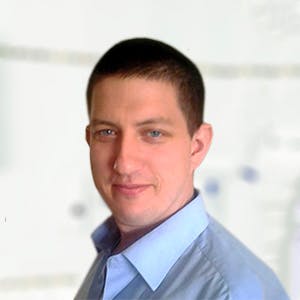 3320
Recommendations
Surgery is usually the treatment of choice, but is rarely curative with radiotherapy being used sometimes before and after surgery. Each case is different, but it may be worth speaking with a Oncologist to discuss the options with them regarding management with radiotherapy as they will have more experience regarding management of non-surgical cases. Regards Dr Callum Turner DVM
Add a comment to Jojo's experience
Was this experience helpful?
Leo
Pembroke Welsh Corgi
2
0 found helpful
I'm interested in adopting a 2-year old male corgi. He was owner-surrendered because he had a neurofibroma on one of his hips. A grapefruit-sized tumor was successfully removed. What are the chances of a reoccurence?

Judith Grant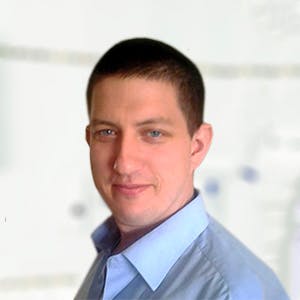 3320
Recommendations
Depending on the source you read, neurofibromas have up to a 72% recurrence rate, this can be due to the operability of the surgical site (if it occurred near the paw and the limb was amputated we could assume a better prognosis as opposed to one not amputated); depending on the exact location on the hip, the invasiveness locally and the margins of healthy tissue cut out during surgery will all have a bearing on the recurrence rate. Regards Dr Callum Turner DVM
Add a comment to Leo's experience
Was this experience helpful?
Roscoe
Labrador Retriever
10
0 found helpful
My 10 year old Labrador Retriever had an MRI after approx 6 weeks of ataxia, falling. I was told he had tumor T9-10 and T10-11 that was compressing & dislocating the spinal cord & causing bone, vertebral remodeling. How is malignancy determined? How does one know if this tumor has spread? I am struggling with whether to have surgery performed . I was told he only had weeks to live given the progression of his symptoms.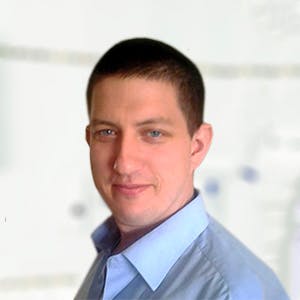 3320
Recommendations
In this type of case surgery is preferred with the aim of improving spinal stability and regaining the strength and use of the hind limbs. As far as malignancy goes, I haven't seen the MRI which was used to perform the diagnosis or seen any other test result which helped in determining the diagnosis. Spread of a tumour is usually seen with secondary lesions (new tumours or enlarged lymph nodes – but rare in Nerve Sheath Tumours) visible on x-ray or MRI. Generally prognosis is better post-surgery, but this may vary due to the severity, size and ease of access during surgery. Regards Dr Callum Turner DVM
My almost 11 year old golden retriever had rear leg lameness for 2 weeks. Hips and knees look fine. Getting an MRI of spine for nerve tumor tomorrow. So nervous for her and to find out results. Any information would be helpful.
Can you please tell me what happen to your dog? I have a similar situation and I'm not sure what to do.
Add a comment to Roscoe's experience
Was this experience helpful?