What is Nose and Sinus Inflammation?
The coughing, sneezing, and stuffy sensation that humans suffer from with sinuses mirror that of what a dog experiences. However, pet owners can and sometimes hold off, or simply verify with a phone call to the veterinarian, to make sure that their dogs don't have a regular cold before categorizing those symptoms as sinus-related. They may clear up on their own. However, in certain instances, foxtail gives off the same sinus-like conditions and may prove fatal.
Bacterial infections in the nasal passages commonly incur when there has been a series of prolonged inflammation. Pet owners will notice a mucus discharge as well as prolonged sneezing episodes. During the in-office examination, the veterinarian will reference rhinitis and sinusitis, which refer to the inflammation of the nose and nasal passages.
Book First Walk Free!
Symptoms of Nose and Sinus Inflammation in Dogs
Sinus symptoms in dogs may be one of the easiest to recognize for humans, primarily because the symptoms for both groups are a lot alike. The symptoms include:
Coughing
Eyes and nose discharge
Fever
Gagging
Lack of an appetite
Loss of energy
Nosebleeds
Sneezing
Dogs may also have the possibility of headaches and sore throats although the symptoms above are more common.
Types
An infection within the sinus cavities, nose, and sinus inflammation comes as a result of bacteria entering into the nasal cavities in the head. Because there is nothing to protect the open pockets in a dog's sinus, it makes a dog especially susceptible to two types of infections - viral infections and bacterial infections - that enter through the nose.
Causes of Nose and Sinus Inflammation in Dogs
Although sinus problems are a possibility for pets without these signs, pets who already suffer from allergies, asthma or a weak immune system may be more likely linked to nose and sinus inflammation. In certain instances, foxtail found in rural areas may be the cause of what appear to be sinus-like systems but are often deadly.
Diagnosis of Nose and Sinus Inflammation in Dogs
Nose and sinus inflammation in dogs can be tricky, primarily due to the fact that the original symptoms appear to be a common cold. While a regular cold may clear up in a couple of days, if pet owners notice nose bleeding not related to excessive sneezing, do not underestimate it as the kind of nosebleed that happens to humans with sinuses and allergies and goes away. Fluids may not appear red. The nose could run with a clear color, gray and cloudy, or thick and green.
Pet owners should immediately take their dogs to the veterinarian for nosebleeds though because this is usually linked to a more serious issue for dogs, specifically, if discharge also comes out of the nose. Discharge could be related to a dental abscess, fungal infections or tumors. Foxtail grass, which are commonly linked to fatalities in dogs, can be ingested in the ears, eyes, genitals, nose, and feet. Foxtail may also be linked to pus in the chest cavity of dogs. Nasal mites (bugs) could also be found.
Veterinarians will perform a complete exam of the dog's eyes, nose, and breathing habits. X-rays and an endoscope may be used to examine the dog's sinus cavities and get a better look at the discharge from nosebleeds, eyes and anywhere else.
Pet owners may choose a less expensive way of diagnosing sinus infections by letting the dog undergo general palpitation of the sinuses, which applies pressure by hand to the nasal area. Headaches and discomfort will be noticeable from the dog, though.
Treatment of Nose and Sinus Inflammation in Dogs
Immediate diagnosis is the key to how well or how soon treatment can work. Nasal mites may be the least of a dog's problems. These bugs, which enter through the nose, can be killed by a drug prescription.
Tooth infections connected to holes in the nasal area may be treated by either removing the infected tooth or by a veterinarian providing a proper teeth cleaning.
Tumors inside of the nose cannot be treated due to the structure of the nose. Tumors cannot be surgically removed, so radiation therapy is the only other option to either get rid of or slow down the growth. Anti-cancer drugs may or may not work, but are a potential suggestion to avoid tumors growing into the brain.
In the worst case scenarios that usually prove to be deadly, foxtail grass may kill a dog. If a brain tumor breaks through the dog's facial bones, it could distort its face. For the latter two issues, there is not much that could treat this. Should foxtail grass work its way into the chest, coupage — a practice of lightly pumping the area where the pus may be found — is one of few options.
Recovery of Nose and Sinus Inflammation in Dogs
Assuming a dog has a legitimate sinus infection, and it is not a fatality-related incident from foxtails or permanent facial deformities, headaches from gentle palpitation of the sinuses shouldn't last longer than the pressure to the nasal and head area.
Prescribed medication, including antibiotics, to get rid of the sinus infection can be for a few days. The infection should only last for a week or two unless there are bigger health-related issues.
Avoid over-the-counter medication or any type of antibiotics not specifically prescribed by a veterinarian. Pet owners should also keep their dogs in warm, dry areas. Setting up a vaporizer to clear the air could expedite the healing process as well.
Nose and Sinus Inflammation Questions and Advice from Veterinary Professionals
Bella
Hound
8 Years
0 found helpful
Has Symptoms
runny nose,snoring, neck swelling,
Hello. I have an 8 yr old hound mix. She has been suffering with on/off nasal inflammation, clear runny nose, and snoring which is getting worse by the day,and more recently swelling in her neck under her right jaw. Took her to the vet who touched her neck and said it was nothing to worry about. He kept suggesting a catscan(which I can;t afford at $4000) right now. Couldn't it be just a sinus issue instead of something more serious involving a catscan? We ended up taking her to emergency pet care the other day after she woke up hardly wanting to move. Reminded me of someone that has the flu. After running xrays on her neck and chest, everything came back normal. Blood work also normal. Thyroid normal. They also suggested a catscan. Isn't there another way to check if it's just a sinus issue? What can it be, as they keep suggesting maybe its a tumor. I want to help my dog, but couldn't be something else they can do for her? Right now I am on day 2 of the antibiotics, hoping they will help.
DId you ever find anything out, we are in exact same situation...
Does anyone have any updates on these cases? I have a 4yo hound mix who is coughing and just started a clear nasal discharge. 2 rounds of different antibiotics in and no improvement. He's on steroids, which help slightly, but I might just be being hopeful. Right now he's diagnosed with allergic bronchitis, but if that's the case the vet guessed the steroid would work better. We're waiting on an inhaler to see if that helps, otherwise I'm not sure what options we have
Taking my golden boy in tomorrow for a $4,000 cat scan I didnt have the money either but they suggested care credit and we got the $4,000. If my boy needs surgery I don't know where I'll get the funds to take care of him. He's only 6 years old, his nose was runny when I would get home he would snort with excitement but now when he snorts he starts to bleed and he expels something that looks like blood clots but after that the bleeding would slowly stop.i will update this info after he gets his cat scan... god bless all of you who are going through this and I hope my story helps.
Have you had any tooth extractions on your dogs? I have been dealing with the same problems and after much money he was disgnosed with an oronasal fistula which is a hole from the mouth to the nose.
Our issue, too!
Our golden doodle began coughing in May 2018 and the vet just treated for kennel cough.
In August the thick nasal discharge began.
Went back to the vet for chest X-rays and he gave us a different antibiotic and a steroid this time.
Nothing worked for cough or (purulent) discharge.
Vet referred us to a specialist (internal med) and she tested for cryptococcus, fecal bacterium and was dewormed. Everything was negative.
She suggested a VERY expensive CT scan with rhinoscopy, that we CANNOT afford. That was the end of Sept.
December 1st he came down with pneumonia. Went two rounds of each antibiotic & an anti inflammatory still not well.
I'm asking what else we could possibly do? Bloodwork? X-ray?
I don't have 4,500 for a CT/rhinoscopy.
I hope I won't be battling this pneumonia constantly.
Feeling helpless and sad for my boy.
Add a comment to Bella's experience
Was this experience helpful?
Cholo
Pit bull
7 Years
0 found helpful
My dog has a knot in between the eyes. Right eye is swollen and draining clear and infection looking stuff. He was sneezing, coughing. No energy no appetite. Does drink water. Been to vet twice. The vet checked for heart worms , did blood work. First time was antibiotic, steroid, Benadryl, all was twice a day. While taking them he was doing better. But when the meds wore off he was worse. His lymph Glands swelled up so big. So took him to the best vet in my town. He examined him took more blood , did 4 X-rays. He was thinking cancer but he didn't see anything. Just saw infection in his sinuses. He is now on a stronger antibiotic. Been taking it a week. And I dont see much change. He holds his head sideways. Not sure what to do.
I have been through the same thing...maybe not exactly. but my boy has had an abcess on his back for close to three years!!! He has gone to vet repeatedly and it has been diagnosed as :hotspots, allergies, etc... so 100x flea meds on top of his flea meds and steroids and antibiotics and repeatedly which worked for two weeks then it always came back... it has been going on for years...and then food allergy prescription food along with all meds.

again...this has been going on for close to or more than 3 years.... and prescription food, steroids, prescriptions etc...

then i saw a video from a homeopathic doctor who talked about yeast infections in dogs whose gut bacteria where imbalanced from over prescription of antibiotics to treat simple situations who where now prone to rampant yeast infections...in gut and skin and paws.
Add a comment to Cholo's experience
Was this experience helpful?
Princess
Yorkshire Terrier
12 Years
1 found helpful
I have a 12 year old female yorkie that sounds congested, but does not have any nasal discharge. we have noticed that its worse when she drinks. her vet suggested an expensive CT Scan...what could be wrong. she did this once before and it was a bad tooth her current vet want even look with out the CT
My 6 yr old chi is having the same problems. we have spent thousands of dollars on 3 vets and they all say they don't know. all tests come back negative. He has had sinus xrays, etc., he has terrible issues breathing, especially after drinking but eats and acts normal. so worried. cannot afford the expensive rhinoscopy, cts., etc. am really fed up with the vets wanting more money over the well being of an animal. most will not even take payments. wish there were more vets that cared more for the animal than their overhead. just frusterated as I love my dog more than anything but still need to have a roof over my head. have tried benedryl with no positive results, humidifier, etc. any ideas out there? thank you
Could be trachea collapse or heart murmur. My Maltipoo does this-noisy breathing, huffing type cough. She pees on the floor all the time-I still want to save her life. I've spent $12,000 last year and, thousands a year for years on on my two dogs-I just put to sleep one of them. Very, peaceful sleep-death. No trauma at all. I miss her but relieved from all the bills. I have the one left....she is on herbals, chinese meds, thyroid etc. Single, old elderly people trying to take care of elderly pets. We love them but the worry and expense is too much. I'm old and somewhat crippled-having to work 2 jobs to stay out of debt to pay the vet bills. I guess I'm trying to say in a kind way, maybe the best is let them sleep. I'll do everything, but as my vet says that most people wait too long to put their beloved pets to sleep. I'm never having anymore animals,I never knew the vets would triple their charges from 10 years ago. Makes it very hard. If she starts keeping me up at night where I can't sleep then it might be her time. I would not suggest someone pay thousands for a test. Pet insurance for old dogs is around $300 a month. Pray,search your heart and do the best for you and your dog. No guilt-most of us do the very best we can.
Has your dog had any tooth extractions? We have been dealing with similar issues with our dog and he had an oronasal fistula which is a hole from his mouth to nose? It can be treated with a surgery or continued maintenance care if the dog is old
Add a comment to Princess's experience
Was this experience helpful?
Lovie
mixed terrier
10 Years
0 found helpful
Medication Used
Antibiotics, Prednisone. Nose spray
Lovie began having nose bleeds about 6 wks ago.The first one was the worst.Vet has ordered Prednisone and antibiotics symptoms have improved but continues to have clear to white nasal discharge,and sneezes out red clots with mucous,spongy material.Xray of snout was negative.Suggested to have endoscopy,CT scan but too expensive.
Lovie continues to eat and drink well and is happy.
Are there any homeopathic treatments that we can try?
What is prognosis if it is a tumor?
Add a comment to Lovie's experience
Was this experience helpful?
Blue
Pit bull
11 Months
0 found helpful
Medication Used
Clavamox antibiotic- oral
Rescued a pit bull at 2 months old that was already on doxy for what they considered a sinus issue. The minute she went off Doxy, at about 11 weeks, she got her first bout of emergency pneumonia. About $4500 later we got her back after two days on oxygen and antibiotics.

So, she was on a couple of antibiotics, seemed perfectly healthy, went off antibiotics about 3 weeks from start, and regressed back to pneumonia. About $4000 (a bit cheaper) later we had her back, and they decided to run a lung rinse to see what parasites are going on (she was negative for all the usual suspects like distemper). They said that Doxy and Clavamox showed to work on what they found, so she went back on that.

She got entirely better, then about a week later (off antibiotic) she started showing signs of regression. Typically she starts with a runny nose, clear. Then rough breathing through the nose. Runny nose become thicker and more yellow, then the infection seems to go down the lung. We got her in early and only paid about $1000 for early diagnosis and more medication.

So, no more pneumonia, she is 11 months old, and has only spent about 25 days of her life off antibiotics. They can't figure out what is going on with her.

Even when on heavy antibiotic now, she wakes up congested. After being awake for a while she clears. She will fire snot rockets out her left nasal passage.

At this point, I've had the pet for 9 months and spent $16,000 about. I'd prefer not to spend any more. Any recommendations?
I'm so sorry. Have you thought about having her sleep now? My vet told me people wait way too long to give them the sleep/ peaceful death they need. Your quality of life and the dog's might be the kindest. Many people don't have an extra $16,000 for a pet and no cure or resolve. I wish you the best. You seem very kind and trying to cure your beloved pet
Add a comment to Blue's experience
Was this experience helpful?
Ty
Dachshund
15 Years
0 found helpful
My 15 year old dachshund has had a snotty nose for a few years now...always a terrible odor from her nose and terrible breath. She has had her teeth cleaned, extractions etc. Sometimes the odor subsides when she is on an antibiotic after a cleaning but it always comes back. She has kidney failure that we are controlling with fluids administered by IV every other day. She has seizures that are controlled by medication. I'm hesitant to start a natural approach to her sinuses because of possible effects on her kidneys . any advise?
Add a comment to Ty's experience
Was this experience helpful?
Burt Reynolds
Daschund
11 Years
1 found helpful
Has Symptoms
Reverse sneezing and normal sneezing
I have an 11 year old Daschund who began sneezing in fits last weekend and had an episode of reverse sneezing for the first time which lasted a while and was traumatic to watch. Otherwise - no mucus or discharge and no other symptoms. His disposition is great and he is eating and drinking normally. We took him to the vet, who uncovered bilateral swollen glands, but no oral health issues (he had a full teeth cleaning and extractions 11 months ago), no nasal obstructions, and a normal CBC revealing no systemic issues. He suspects our dog has a sinus infection which was caught early or allergies. He has been on Zeniquin for 5 days so far and Apoquel, and he is no longer sneezing in fits, but is still reverse sneezing, though infrequently (once or twice in the day) and for only a stretch of seconds. I find there to be improvement but not as much as I would have hoped for, though he is only 1/2 way though his course of medications. How long should I expect his symptoms to last, or should this be looked into further? I had just expected him to be 100% by now, as I would if I had a sinus infection and on antibiotics. I think I may just be a neurotic Dad. :-)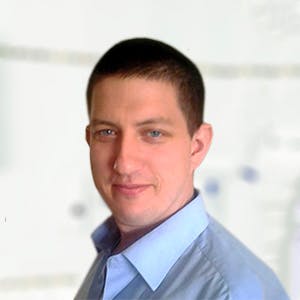 3320
Recommendations
I understand your concern, reverse sneezing can be quite distressing to watch especially for the first time. If there is still something irritating the airways or some mucus, a small bout of reverse sneezing is usual during recovery; it is a positive sign that the symptoms have improved, but wait for the course of treatment to end before reevaluating the condition unless there is an increase in severity. Reverse sneezing can become normal in some dogs and short bouts of reverse sneezing are not harmful or painful. Regards Dr Callum Turner DVM
Add a comment to Burt Reynolds's experience
Was this experience helpful?
Max
English mastiff
3 Years
1 found helpful
My dog is 3yr old English Mastiff. He started with a mass in his jawl area and took an antibiotic, do not remember name, for 2 weeks. One week after antibiotic it shrunk. Vet aspirated mass and it came back as inflammation. Blood is what was aspirated out of mass. A month and a half later there was another mass on the other side of face, higher on face closer to cheek bone. Took same antibiotic again and no change in size.

Two months later there are more masses thru out head and nose is very swollen. He does have an ulcer on one of his nostril. He does breathe louder as if it's harder for him to breathe. His nose is completely dry and cracked. He does sneeze and have green mucous. This whole time he has been excessively drooling and that does still occur. He has lost about 30 pounds to this point over the last 6 months. Our vet has referred us to specialist now. First saw dental specialist she said she prefer us to see internist so we did. Max, our dog, will not let anyone look into his mouth so no one has looked in his mouth. They internist said all of his lymph nodes are swollen. They said his protein and white blood cells are elevated. His temp is elevated. They aspirated the lymph nodes and it came back negative for lymphoma and came back as inflammation.
We are trying doxycycline right now and he's been on it for one week. They also gave us tramadol. On Monday we are going to pick up prednisone to start as well.
Yesterday he puked up white phlegm. Today he puked up his food after he ate. We started a week ago feeding him soft can food, white rice, and boiled burger. He doesn't drink a lot of water which I am assuming he is dehydrated especially with the excessive drooling.
Other options we have our the following:
-Sedate and look into mouth and do full biopsy
-They want to do a cat scan (not sure about why)
-scope nose
Not sure if we should ride out the doxycycline and see how prednisone will work first. I'm nervous cause be looks at me like help me mom!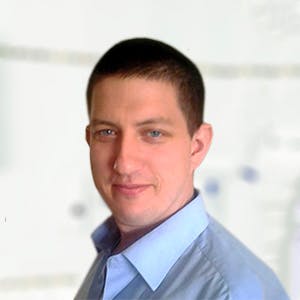 3320
Recommendations
It looks like you've exhausted many treatment options; since Max has lost a significant amount of weight, I think now should be the time to fully examine him and to sedate him for a short period of time so that he can be examined fully to determine the severity of this condition. A visual examination of the mouth and nose along with rhinoscopy and laryngoscopy and to try and take some samples for histopathology. Your Veterinarian would have recommended a CAT scan so that the internal structures which cannot be examined by other means can be assess and the true severity known. The vomiting of white foam would have been due to an empty stomach and the acid irritating the stomach; vomiting of food the next day would have been due to it still being sensitive. Regards Dr Callum Turner DVM
Add a comment to Max's experience
Was this experience helpful?
Emmy
Brussels griffon
2 Years
0 found helpful
My Brussels Griffon, Emmy has suffered from Sinusitis for over a year. Several times this inflammation has morphed info something more serious like pneumonia, or abacterial infections which required a vet visit and antibiotics.
Recently we switched her food to a salmon and sweet potato kibble and have noticed she has more energy, and a lot less discharge from her nose...a lot.
I'm wondering if a food allergy could be the reason for her issues instead of pollen, or another inhalant.
Don't want to get too excited yet, but wondering if food could be the culprit for my little brussel sprout?
Add a comment to Emmy's experience
Was this experience helpful?
Caya
German Shepherd
13 Years
0 found helpful
2 1/2 weeks ago Caya was diagnosed with vestibular disease. She was prescribed Meclizine for her nausea & also Rimadyl. In 72 hours she was markedly improved. It seemed she tolerates the Rimadyl well. Unfortunately, as of 5 days ago she started sneezing & pawing at the right side of her nose. Upon inspecting her nose I discovered that the lateral slit is actually split open. I have Vetericyn plus wound & skin care that I have been applying with a cotton ball 3 times a day. Her diet, appetite & energy haven't changed. There has been no new cleaning products used in our home. Her blood work was perfect 2 weeks ago. She is 12 1/2 with a history of anal gland cancer (31 months ago).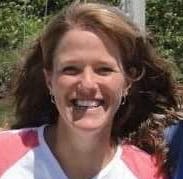 1611
Recommendations
This problem with Caya's nose might be unrelated to her other conditions, and she may be fine to monitor or improvement to see if this is short term problem. If the problem with her nose continues, it would be a good idea to have her looked at to examine to make sure that she is okay and that there aren't larger problems.
Add a comment to Caya's experience
Was this experience helpful?
Miller
Labrador Retriever
7 Months
0 found helpful
My 9 year old lab has had a nasal issue for 7 months. He's been on keflex then carprofen. Then both at the same time plus two Claritin. Wasn't getting better. Had a Rhinoscopy and it showed nothing. Went to Nc State vet school. Had another Rhinoscopy and a CT scan and found nothing. He has been taking prednisone for 10 days and it's not any better. Frustrated that we can't solve this issue. My vet is trying. I don't know where to go next.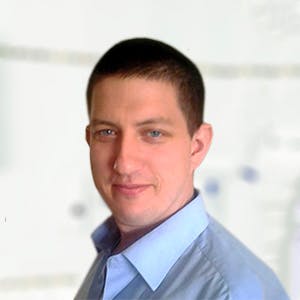 3320
Recommendations
If your Veterinarian and the veterinary faculty of NC State cannot narrow in on a cause with CT and endoscopy, I cannot think of anything it would be given all tests so far have come back negative. Normally tumours, foreign objects or defects are detected and a cause is determined; I cannot offer any advice on what to do next. Regards Dr Callum Turner DVM
Add a comment to Miller's experience
Was this experience helpful?
Hercules
American Pit Bull Terrier
6 Months
0 found helpful
Hi I have a 6 month old bully pit and his nose been dry and stuffy lately. Sometimes it sounds worst. He's eating and drinking normally, Jumping around no lost in energy. And I was wondering what can I do at home for him?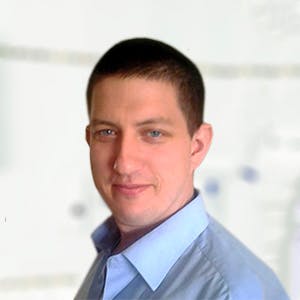 3320
Recommendations
It sounds like Hercules may have a nasal infection which is causing him to be a bit stuffy; other causes include foreign objects, tumours, dental disorders (extending to the nasal cavity) among other issues. It would be best to have your Veterinarian take a look at him to see if there is anything to be concerned about as well as getting a general examination. Regards Dr Callum Turner DVM
Add a comment to Hercules's experience
Was this experience helpful?
Francis
Parti Yorkie
2 Years
1 found helpful
In a little over 25 hours my 5 lb yorkie has vomited about 21 times. Vet said it was sinuses, that her throat was blood red. He gave her a shot, pills, and pepto. Is all this vomiting normal with sinuses?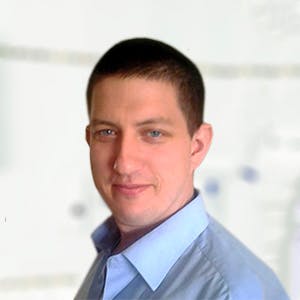 3320
Recommendations
It is possible that severe conditions involving the throat, reverse sneezing and other respiratory tract conditions may induce vomiting due to the gag reflex; if there is a lot of vomiting, you should consider admitting Francis into inpatient care so that fluids and other supportive care can be given during the initial stage of treatment. Regards Dr Callum Turner DVM
Add a comment to Francis's experience
Was this experience helpful?
Archie
Jack Russell/ Spaniel
3 Years
0 found helpful
My 3 year old jack russell/ spaniel has had a clear discharge coming from his nose and sneezing the last couple of days. A friends dog who he has contact with also has the same symptoms. He seems a little lethargic than normal but still wants to go for walks, eating, drinking etc. Would you suggest a visit to the vets or do you think this is something he will shift himself?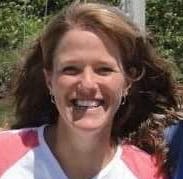 1611
Recommendations
Thank you for your email. Since I cannot examine Archie or determine if he is okay, it would probaby be best to have him seen. There are some contagious diseases that can affect their respiratory tract, or he could have allergies that need to be treated. I hope that he does well.
Add a comment to Archie's experience
Was this experience helpful?
Gracie
Maltese
9yrs
1 found helpful
Has Symptoms
Sneezing , coughing, snotty nose,
My9yr old Maltese was exposed to sheetrock dust for about 5 days while renovating my dog store. Over the last 4 days she has been sneezing, coughing and sounds very congested in her nose. I've been giving her benadryl that seems to help but once it wears off, her symptoms return. I have a prescription for Doxycycline and was wondering if this is one that would be used for a sinus infection? Also, due to the sheetrock exposure, should I be concerned that this is more than a sinus infection? If she's not better by Monday, should I take her to her vet? I hate seeing her feel and sound so bad! Thank you so much for your help!!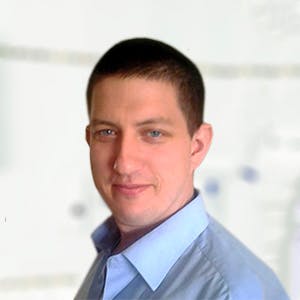 3320
Recommendations
I doubt is there is any infection and doxycycline shouldn't be given on a suspicion; large quantities of inhaled dust can cause a variety of respiratory tract symptoms and the old sheetrock that was removed may have been manufactured when there was less strict building codes and may contain some undesirable ingredients. I wouldn't give anything to Gracie but would recommend a Veterinary visit to be on the safe side. Regards Dr Callum Turner DVM
Thank you very much! I thought she was better today but she has had about 4 reverse sneeze episodes and each time, she's very snotty sounding in her nose. She hasn't coughed today but we can tell she just doesn't feel good! She is suppose to be groomed on Tuesday at my store, should I hold off or is it ok for her to still get a bath and be groomed? I'll call my vet in the morning to schedule her an appt. Thank you again for your advise!!
Add a comment to Gracie's experience
Was this experience helpful?
Hattie
Shetland Sheepdog
13 Years
1 found helpful
My 13 year old Sheltie started having sporadic nosebleeds after sneezing fits 2 winters ago. Last June, she had nose bleeds 4 days in a row, & sneezed out a piece of tissue. We took her to the vet, who xrayed & said that there wasn't foreign matter & looked there was a mass on the side she's sneezing from, as well as said it did not appear to be related to an abscessed tooth, & so was likely nasal cancer. In November she was seen again & I was told the same thing. (Due to age & sensitive temperament, I decided not to pursue further testing). Nose bleeds have been about once a month since, & over the last 6 months she has developed swelling on the side of her nose. She does not appear to be in pain, & the lump doesn't appear to bother her; she's still eating & lets me touch her nose.
My question is: from what I've read about nasal cancer, she has outlived what would be expected. Should I go back to the vet & ask for them to take another look to make sure it is not an assessed tooth? (Or would she be sick or in pain from that?). I don't want to subject her to more than is necessary, but if it is something treatable, I don't want to let it go.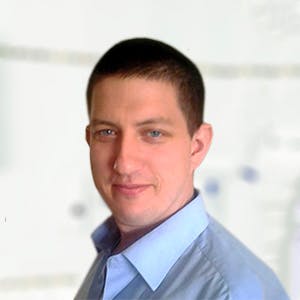 3320
Recommendations
There are various causes of sporadic sneezing in dogs including infections, tumours, allergies, other irritants, polyps and dental disorders. Disorders like tooth root abscesses generally are painful and you would notice a decrease in food consumption. Adenomas of the nasal passages are rare which are benign, it is more common for malignant tumours to be present. Whilst I understand that Hattie is sensitive and you were reluctant to progress with testing due to her temperament, it may be worth having rhinoscopy performed and a biopsy taken so that a definitive diagnosis may be made so that you and your Veterinarian know exactly the underlying cause (whilst a tumour is suggestive). Regards Dr Callum Turner DVM
Can you update Hattie's condition, please? Hope you all well.
Add a comment to Hattie's experience
Was this experience helpful?
Royalty
American bully
4 Months
1 found helpful
My dog is an American bully she is 4 monthsold,as of a week ago she started the heavy breathing in her sleep and sneezing with a clear discharge. I'm thinking allergies but I don't know.She is up to date on shots and she is very acting with a normal appetite what should I do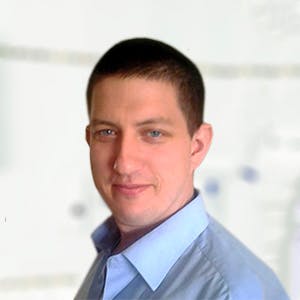 3320
Recommendations
The nasal discharge may be due to allergies, foreign bodies or a minor infection; the heavy breathing may be due to narrowing of airways, infection or allergies. Bullys, like similar breeds, are prone to upper respiratory problems due to their face structure. You could try giving some Benadryl at a dose of 0.5mg/lb as Royalty is still young to see if there is an improvement in the level of discharge. Regards Dr Callum Turner DVM
I actually used the Benadryl and she is actually breathing normal whom sleeping.Im gonna wait a few days to see if it's helps long term Thanks
Add a comment to Royalty 's experience
Was this experience helpful?
Ace
Weimaraner
10 Months
2 found helpful
My 10 month old Weimaraner puppy has been diagnosed and treated for bronchitis with Clavamox for 5 days straight so far. This morning his labs came in and showed Pseudomonas of the sinuses. Now he had his first does of Baytril(?). When do you feel he should start improving? I wonder if I should go for a second opinion? Thank you in advance for your time.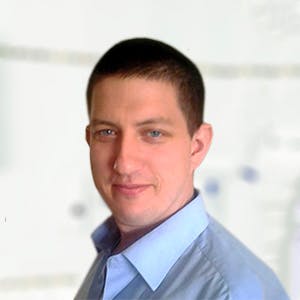 3320
Recommendations
Treatment for Pseudomonas may take time, some treatment regimen may take as long as a few weeks; as far as signs of improvement, within a few days you will see an improvement of symptoms, but Pseudomonas infections may open the door for other opportunistic infections so the recovery should be monitored closely. Having a culture test of the secretions was a valuable step to determine the most suitable antibiotic to be used against the infection; enrofloxacin (Baytril) is one of the most commonly used antibiotics to treat Pseudomonas. Regards Dr Callum Turner DVM
Our German shepherd/lab had to have emergency surgery on her cut from swallowing a toy. During her surgery while she was asleep she threw up "a ton" said the doctor and at first their were worried about pneumonia. Fast forward two years later she has chronic issues with her nose. She has snot always coming from her right and cannot breath when she sleeps. It sounds like a sucking noise as she opens her mouth. It hasn't affected her daily living at all besides she has snot coming from her nose all the time. We tried antibiotics, flushing, and nasal spray all to no avail. We stopped trying to fix it because it didn't seem to be bothering her but as she gets older I worry it's going to be a comorbidity and I want her as healthy as possible. Any thoughts!?
Add a comment to Ace's experience
Was this experience helpful?
Chica
Dalmatian
12 Years
0 found helpful
My dog is 12 - Dalmation cross. As a young dog she often had contact dermatitis, ear infections, and food allergies, however after much trial and error (and vet visits) I found out from a site much like this that one Benadryl at the onset of symptoms would "cure her". She hasn't had these symptoms in years, but I'm relaying them in case they are relevant. Four months ago, she started to sneeze a lot and produce mucous out of both nostrils - long and ropey. She also had extreme wheezing attacks about 3-4 times a day where she stands and she breathes severely with her abdomen. She went on Benadryl for a week - no change. She went on an antibiotic (I don't remember the name) for two weeks - no change. She had an ultrasound with a nose flush six weeks ago (no tumour, no mechanical issues, no growth of bacteria/fungal) and went on 125 mg of Doxycyclin every 12 hours. It seemed to help a little bit, but not very much. 2 weeks ago, she had a dental, 2 teeth extracted, x-rays (clean), and another nasal flush. And went back on the Doxy. No change. My vet is now suggesting Prednisone, but I'm wondering about testing allergy medications and I also see ephedrine could be used. Should I just start going through the list of different drugs to see which one (hopefully) will work?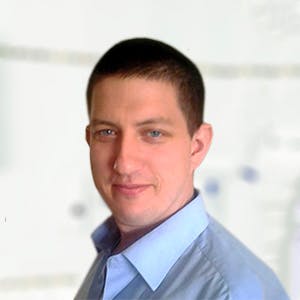 3320
Recommendations
Moving through a list of medications isn't advisable as adverse reactions and side effects make administration risky; all medication has side effects but Veterinarians (and Physicians) weigh up the benefits against the negatives before treating a patient. Allergy testing may be useful, but I would ask you to consider if you made any changes at home with laundry detergent, cleaning products or new carpets around the same time as the symptoms presented. Speak with your Veterinarian (Chica is under their duty of care) about allergy testing and the use of ephedra (but consider using ma huang if approved by your Veterinarian); otherwise a lot of diagnostic tests have already been carried out, I cannot think of anything else further. Regards Dr Callum Turner DVM
Add a comment to Chica's experience
Was this experience helpful?
Lassy
Indian
12 Years
0 found helpful
Medication Used
Bioclan 300 ( Clindamycin 300mg) Read more at: ht
My 12 years old dog had tooth abscess. The infected 2 molar teeth on left side were extracted. Afterwards she developed sinus infection in which the nostril on left side is always blocked, bad breadth and occasional bleeding. The discharge from nose is thick green mucous. As antibiotic Bioclan 300 ( Clindamycin 300mg) was given for 2 weeks, but the infection did not cleared. Then CT scan was done which confirmed that no tumour is present only left sinus is filled completely. A sample for culture is taken for bacteria culture. Please suggest what should be done.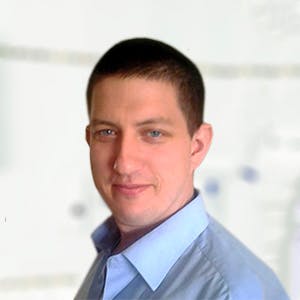 3320
Recommendations
When an infection doesn't respond to antibiotics, I would suggest a culture and sensitivity test to determine the best type of antibiotic which you already have done. The culture and sensitivity results will give you a better indication of treatment as Clindamycin is the normal go to antibiotic for this problem. Regards Dr Callum Turner DVM
Add a comment to Lassy's experience
Was this experience helpful?
Booboo
Yorkshire Terrier
14 Years
0 found helpful
Has Symptoms
Sneezing, dried up nose, lost of interest, loss of
It seemed first he has a cold. Was sneezing a lot, but still full of energy. It got better then worst. Now his nose are stuffed, he lost his energy, he sleeps all day. When he walks sometimes he tilts his had like when we humans have sinus pressure. Sharp pain which goes away in a second. Common. I put him in the bathroom with running hot water to steam up the room so his mucus can loosen up...
He is on medication for cold and sinuses , but it doesnt seem to work...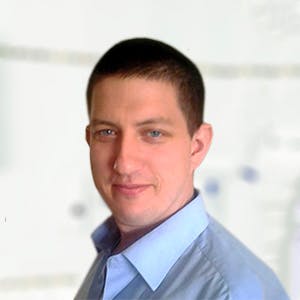 3320
Recommendations
There are many causes of sneezing and nasal blockages, it is possible that there is a foreign body, tooth root abscess, nasal tumours, allergies or inflammation. Has Booboo had his nose swabbed? Culture and sensitivity? It may be worth having rhinoscopy to see if there is something, tumour or anything else up there. Regards Dr Callum Turner DVM
Add a comment to Booboo's experience
Was this experience helpful?
Palie
Shepard/pit mix
12 Years
0 found helpful
My dog for the past month has had mucus/blood somewhat stringy or thick coming out of only one side of her nose accompanied with some inflammation which causes her to have to breath through her mouth. A few weeks back she sneezed out 2 big blood clots and after that the bleeding stopped but daily she has the mixture of the snot and blood that runs out or she sometimes is able to sneeze it out. I am unable to afford the vet right now and they won't take payment arrangements so I'm really stuck but very stressed for my dog. She is 12 years old. She's a white pit bull/German Shepard mix.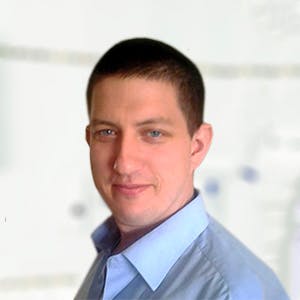 3320
Recommendations
There are a few causes for the symptoms you are describing, but unfortunately the treatment is dependent on the underlying cause which would have to be identified by your Veterinarian; these causes include infection (bacterial, fungal), abscess, tumours and polyps, dental problems (tooth root problems extending into the nasal cavity), poisoning (would normally see from both nostrils) and chemical irritation to name a few. Whilst I understand your financial situation, Palie would require a visit to his Veterinarian along with an x-ray, rhinoscopy and possibly blood tests to determine the cause and direct treatment. Regards Dr Callum Turner DVM
Add a comment to Palie's experience
Was this experience helpful?
Bailey
Bichon Shih Tsu
13.8 years
0 found helpful
Our nearly 14 year old Bichon ShihTzu has been sneezing quite a lot lately. A few nights ago he woke me with wet sounding breathing. Then unfortunately on Sunday night he had his first seizure (and only so far) They indicated he likely has brain tumor, and we chose not to go through with MRI and such as he is too old. He is on Phenobarbital right now to try to ensure he doesn't have another seizure, but today when I was petting him I noticed his nose was sore on the bridge. I touched there, and I feel it is definitely swollen or larger on the one side and top, close to his eye. It doesn't feel hard like a lump, but he really jumps when I touch it. Could he have some sort of infection/abscess that is putting pressure on his brain which caused the seizure? I am wondering if it is worth an antibiotic dose to see if it makes a difference.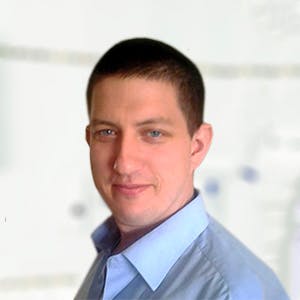 3320
Recommendations
Sneezing in dogs may be caused by tumours, infection, foreign bodies, allergies and dental problems. If there is a swelling on Bailey's nose (at the bridge) there is little chance of the swelling putting pressure on the brain as the brain is encapsulated in bone and a mass would need to span the width of the bone. A rhinoscope would be useful to see inside Bailey's nose to assist in determining a cause for the nose swelling, but seizures may be caused by a variety of conditions with brain tumour being a diagnosis of exclusion without an MRI. Regards Dr Callum Turner DVM
Add a comment to Bailey's experience
Was this experience helpful?
Penny
Dachshund
9
0 found helpful
Medication Used
Clavamox antibiotic- oral
My 8 yr old dachshund has been suffering with chronic sinus congestion over 4 months. We've been to the vet multiple times and been prescribed 3 different antibiotics, steroids,(see listed below)as well as otc meds benedryl and chloretimetrin. Nothing has relieved her congestion. Vet did sinus Xray but found no masses or tumors. He did state she had NO air passing through nose. When they flushed her sinuses, the solution came back clear. My Vet stated he was "perplexed" unable to provide a diagnosis.& referred us to a specialist. The specialist did endoscopy , took biopsy and blood profile. Endoscopy showed right nasal cavity had total blockage, extremely irritated & inflamed ,but no appearance of tumors, polyps etc.....Biopsy came back negative for cancer no real indication of a fungus presence and her bloodwork was perfect, no sounds of fluids in lungs & heart was strong . He too was somewhat perplexed but prescribed doxicycline & fungus med. Absolutely no improvement . Today we visited yet another vet. She stated there was no infection and felt we needed to target inflamation which she believed is being caused by some type of allergic reaction. She prescribed Apoquel tabs 3.6mgx2. I'm desperate for help. My dog is miserable and I'm miserable watching my precious doxy. A doxy unable to smell is like a human with no arms.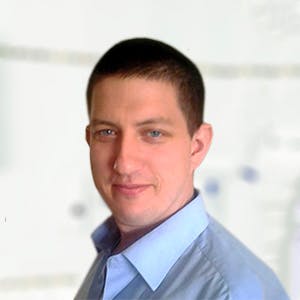 3320
Recommendations
When I started to read your question I started to think about allergies, although Benadryl and Chlor-Trimeton wasn't able to clear the problem (if it is allergies), Apoquel works differently and may help if the cause is due to allergies; additionally it may be worth having Penny tested for common allergens to see if any can be identified and removed (if possible) from her environment which may help relieve the condition (if it is allergies). Your previous Veterinarian and the Veterinary Specialist seem to have covered the other usual diagnostic tests that would indicate a possible diagnosis so I am unable to think of any other way that this problem may be resolved. Regards Dr Callum Turner DVM
Hi, I too have a 12 year old Jack Russel with sinus problems- I haven't tried her on Benadryl
Took her to vet who said monitor her and it's probably allergies- she has had skin allergies for a long time, one bad tooth- I noticed her nose/ breathing issues started after she had nasal vaccines- could her nasal cavity be burnt by the vaccine.
I have a 12 year old jack Russell with similar issues. This has been going on for about 3 years. Very very frustrating.
I'm going through the same thing with my 9 year old Doxie. He had a nasal scope and ct scan. The biopsy was negative. He has a deviated septum. He can't go without antibiotics. He gets terribly ill. This has been going on for a year. He cultures something new everytime. I feel like apoquel made him worse I did allergy testing he's on kangaroo protein now he has food allergies. I don't know what else to do.
I have a 12 year old Jack Russell who has had nasal congestion for over two months now. She's been on Doxicycline and prednisone which did not seem to help. She had a complete dental and her teeth were in great shape. While under anesthesia they flushed her sinuses and that did not help either. She had a complete senior blood panel and urinalysis which came back perfect. The last thing that was done was a CT scan of her head/nasal and throat. There was nothing abnormal or foreign. The only thing noted was nasal secretions and slight swelling/thickening of sinuses. My vet wants to refer me to an internist now...? It seems like I am spending a lot of money with no results whatsoever. : (
Add a comment to Penny's experience
Was this experience helpful?
sky
American Bulldog
8
0 found helpful
I have a American bulldog. She is 8. She has had nose bleeds for a year. One nose bleed was really bad, she lost a lot of blood and sneezed out a chunk of fleshy material. I took her to my vet and he did and x-ray and found a growth. We put her on antibiotics for 6 weeks and took another x ray and the growth was gone. 6 months later the nose bleeds are back and antibiotics are not working. She is still the same happy go lucky play full dog she's always been. I don't have pet insurance and don't have the thousand plus dollars they want to just to do a CT scan, is there anything else that can be done?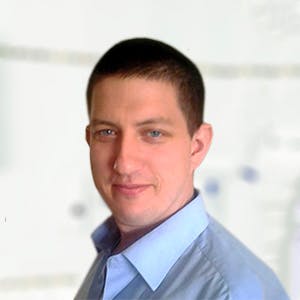 3320
Recommendations
A cheaper alternative to try is rhinoscopy (endoscope) which would allow your Veterinarian to visualise the location of the bleeding and take a biopsy for histopathology analysis to determine the type of lesion; the problem is if the lesion is not accessible by the rhinoscope. Other tests to try are swabbing the nose for culturing and sensitivity to determine if there is an infection (antibiotics cleared up the problem before) and which antibiotic is most suited to treating the infection and standard blood tests to determine blood counts (especially platelets) and biochemistry to get a picture of Sky's internal health to see if any anomalies are present; but it is possible that these results would come back inconclusive. Regards Dr Callum Turner DVM
Add a comment to sky's experience
Was this experience helpful?
Vito
Staffordshire Bull Terrier
8 Years
0 found helpful
Hi, my dog has had problems with his nose got the past 10 weeks. Firstly ur started with bloody mucus coming out one of his nostrils. I took him to emergency vet he said it could either be a tooth access or a tumour. the vets gave him antibiotics and steroids which had a immediate effect and mucus and blood had stopped next day. My dog then had a X-ray and nasal flush, X-ray should up some inflammation in that nostril but vet said it was nothing to worry about as before the op my dog sneezed out a blade of grass. also a lot of blood flushed out during the flush. Two weeks later my dog is snorting all the time as if he has a blocked nose. Back to vet and another flush which the fluid had difficulty coming out the affected nostril only drips. Vet now say it is a tumour but other than the nose problem my dog seems happy and healthy still eating and drinking well and enjoying playing with the kids maybe not as much as usual but I find it hard to accept as he is only 8 and would like to go through every other possibility and would be greatful for any advice. Thanks Donna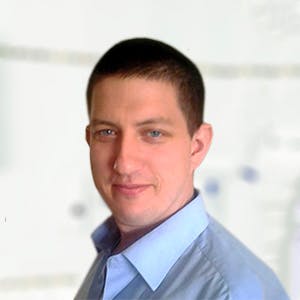 3320
Recommendations
Did your Veterinarian perform an endoscopy examination? If not, ask for one to see if they can visualise the origin of the bleeding and if they find a tumour, they may be able to take a biopsy for histopathology so they know the type of tumour they are dealing with (helps for surgical planning). The clinical signs you have described would be consistent with a growth slowly growing to the point where it was blocking the drainage of the fluid during a flush as well as restricting playing with the kids as his airway is partially obstructed leading to exercise intolerance. Surgery should be carried out as soon as possible because many types of nasal tumour are malignant with poor long-term prognoses; again, the type of tumour and any malignancy will be able to be determined with a biopsy during endoscopy. Regards Dr Callum Turner DVM
I adopted an American Shaffie terrier mix three weeks ago, age 3. I knew him before he was sent to the shelter by his owner. He is known to have bad skin and ear allergies. When I picked him up he had scabs on his back, tail, arm pits and but from flea allergies. He also is known to always have ear infections. I had to wait a few days before I could pick him up, but they gave me meds to take home with him one that is for his allergie / infections, med was called (TMZ/SMP) it cleared it up, his hair has come back with-in three weeks. He sneezes a lot still. Now two days ago he randomly had green mucus come out of one nostril, the next day he walks around with his mouth opened, still eats and drinks but does it differently since mouth is opened. His lips are now hanging low on the sides. I am waiting for his appt tomorrow. Since I know he has allergies from lots of things, I am assuming that he is developing a sinus infection now from all the pollen that has just hit the ground. He does like to sniff the ground when walking him. I just hope he gets better with meds after doctors visit
OMG Sis. I too have a lhasa apso who is almost 15yrs old. He too has the exact problems you have described above. He has been on 3 lots of antibiotics to no avail. I am waiting anxiously for a reply as to what we can do to help our fur kid. Dee
I too have a problem with my 14 year old Lhasa. We have been dealing with his congestion for 2 months. He had 9 teeth removed and put on antibiotics. We initially thought that was the problem.
He sneezes up globs of mucus. It's pretty much milky or clear. Nothing has cleared it and it just won't go away! He barks a lot lately, as if he's agitated and now he is reluctant to eat. They took an x-ray of his head and said it was clear. He paces because he can't get comfortable. Someone please help me with this!!!!!
Thanks,
SIS
I also have a staffie she is 2yr her problem started back the begin of aug 2016 it is now 12/2016. she has bloody mucus only out of one nostril an recurrent ear infections she had rhinoscopy done it showed she has a hyper reaction to herself . Im frustrated with this an need some answers an other imput on this as Im not sure what to do next Help!!!!!! perplexed

Desiree
Add a comment to Vito's experience
Was this experience helpful?