Nose and Sinus Inflammation in Dogs
Nose and Sinus Inflammation in Dogs
Veterinary reviewed by: Michele K.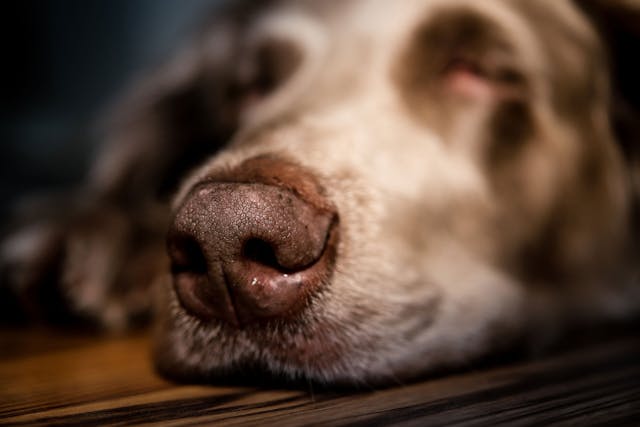 Veterinary reviewed by: Michele K.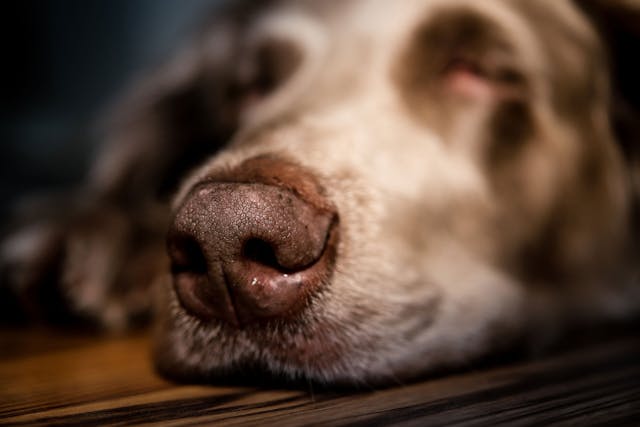 What is Nose and Sinus Inflammation?
The coughing, sneezing, and stuffy sensation that humans suffer from with sinuses mirror that of what a dog experiences. Sometimes, these problems may clear up on their own if it is an allergy or irritant that is causing the problem. However, in certain instances, sinus irritations and infections can be more serious.  
Bacterial infections in the nasal passages commonly incur when there has been a series of prolonged inflammation. Pet owners might notice a mucus discharge as well as prolonged sneezing episodes. During the in-office examination, the veterinarian will reference rhinitis and sinusitis, which refer to the inflammation of the nose and nasal passages.
Nose and Sinus Inflammation Average Cost
From 27 quotes ranging from $800 - $6,500
Symptoms of Nose and Sinus Inflammation in Dogs
Sinus signs in dogs may be one of the easiest to recognize for humans, primarily because the signs for both groups are a lot alike. The signs include:
Coughing
Eyes and nose discharge
Fever
Gagging
Lack of an appetite
Loss of energy
Nosebleeds
Sneezing
Types
An infection within the sinus cavities, nose, and sinus inflammation may come as a result of bacteria entering into the nasal cavities in the head. Because there is nothing to protect the open pockets in a dog's sinus, it makes a dog especially susceptible to two types of infections - viral infections and bacterial infections - that enter through the nose.
Top
Causes of Nose and Sinus Inflammation in Dogs
Although sinus problems are a possibility for pets without these signs, pets who already suffer from allergies, asthma or a weak immune system may be more likely linked to nose and sinus inflammation. In certain instances, foxtails that can be found in rural areas may be the cause of what appear to be sinus-like systems but are often a very serious problem.
Top
Diagnosis of Nose and Sinus Inflammation in Dogs
Nose and sinus inflammation in dogs can be tricky, primarily due to the fact that the original signs might appear minor.  While these signs may clear up in a couple of days, if pet owners notice nose bleeding, or discharge that is an unusual color, gray and cloudy, or thick and green, the dog needs to see a veterinarian.
Pet owners should immediately take their dogs to the veterinarian for nosebleeds, as this is may be a more serious issue for dogs, specifically, if discharge also comes out of the nose. Discharge could be related to a dental abscess, fungal infections or tumors. Foxtail grass, which can be linked to fatalities in dogs, can be ingested in the ears, eyes, genitals, nose, and feet. Foxtail may also be linked to pus in the chest cavity of dogs. Nasal mites (bugs) could also be found.
Veterinarians will perform a complete exam of the dog's eyes, nose, and breathing habits. X-rays and an endoscope may be used to examine the dog's sinus cavities and get a better look at the discharge from nosebleeds, eyes and anywhere else.
Top
Treatment of Nose and Sinus Inflammation in Dogs
Timely diagnosis is the key to how well or how soon treatment can work. Nasal mites may be the cause of a dog's problems. These bugs, which enter through the nose, can be killed by a drug prescription.
Tooth infections connected to the nasal area may be treated by either removing the infected tooth or by a veterinarian providing a proper teeth cleaning.
Tumors inside of the nose cannot be treated due to the structure of the nose. Tumors cannot be surgically removed, so radiation therapy is the only other option to either get rid of or slow down the growth. 
Top
Worried about the cost of Nose Sinus Inflammation treatment?
Pet Insurance covers the cost of many common pet health conditions. Prepare for the unexpected by getting a quote from top pet insurance providers.
Recovery of Nose and Sinus Inflammation in Dogs
Assuming a dog has a sinus infection rather than a foreign body or tumor, medication, including antibiotics, may be prescribed to get rid of the sinus infection.  The infection should only last for a week or two unless there are bigger health-related issues.  Foreign bodies, foxtails, or tumors will likely require further therapy or diagnostics.  
Avoid over-the-counter medication or any type of antibiotics not specifically prescribed by a veterinarian. Pet owners should also keep their dogs in warm, dry areas. Setting up a vaporizer to clear the air could expedite the healing process as well.
Top
Nose and Sinus Inflammation Average Cost
From 27 quotes ranging from $800 - $6,500
Top
Nose and Sinus Inflammation Questions and Advice from Veterinary Professionals
German Shepherd
5 Years
5 found helpful
5 found helpful
Appears to have pain on the left side of nose. Not sure if he can breathe without opening his mouth
Dr. Sara O. DVM
5 Recommendations
Hello, so sorry to hear that your dog is having issues. If he is having trouble breathing, it would be best for him to see a vet right away. This can be swelling due to an infection, fungal disease, or mass growing in your nose. Your vet can examine his noes and help him be able to breathe much easier.
Jan. 15, 2021
Was this experience helpful?
Dachshund
Eleven Years
19 found helpful
19 found helpful
My son's 11 year old dachshund has been sneezing severely in the mornings and throughout the day for a year or so. Sometimes she seems to be wheezing, or reverse sneezing, and many times she sneezes a thick mucous. There is also an unpleasant odor. Could this be a chronic sinus infection?
Dr. Sara O. DVM
19 Recommendations
Hello, This could be a chronic sinus infection. She may also have gotten something such as a piece of grass stuck in her nose causing these issues. She could also have a growth developing in her nose. The best thing would be to have your vet look at her. Some vets can put a small scope up her nose to see if there is anything stuck or a mass growing. If there is nothing stuck, sometimes taking a culture of the discharge to see what bacteria is growing and what antibiotics it is susceptible to will help treat her infection.
Nov. 7, 2020
Was this experience helpful?
Nose and Sinus Inflammation Average Cost
From 27 quotes ranging from $800 - $6,500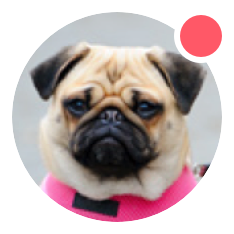 Need pet insurance?