What is Mouth Cancer?
Dogs are prone to many abnormal growths of the tissue inside the mouth and gums. Many of these are benign (not cancerous), although they should be removed to prevent further growth. However, malignant (cancerous) growths may also appear, and if not treated swiftly may spread throughout the body, causing fatal illness. Owners who notice any abnormal swelling or discoloration of their pet's mouth should contact a veterinarian as soon as possible.Oral cancer is an abnormal growth of the tissues in the oral cavity, most commonly one of three malignant subtypes of tumor: melanoma, squamous cell carcinoma, and fibrosarcoma. Malignant tumors pose a serious threat to health and should be removed promptly, often in conjunction with radiation therapy.
Book First Walk Free!
Symptoms of Mouth Cancer in Dogs
Abnormal swelling of gums, tongue or soft tissue
Abnormal discoloration of gums, tongue or soft tissue
Swelling of the muzzle or face
Extreme and unusual bad breath (halitosis)
Refusal or reluctance to eat
Excessive saliva production beyond normal drooling
Swollen lymph nodes
Causes of Mouth Cancer in Dogs
Exposure to carcinogens over lifespan
Inflammatory viral infections
Genetic predisposition
Diagnosis of Mouth Cancer in Dogs
Owners should periodically inspect their pet's mouth for swelling, abnormal growths and discoloration. Sometimes petting can reveal swollen lymph nodes or lumps, which should be promptly reported to a veterinarian.
The veterinarian will make a visual inspection to rule out trauma-induced swelling and irritation (e.g. from chewing on a rawhide toy or bone), and will perform a biopsy - removing a small piece of tissue for laboratory testing. An accurate, laboratory-verified diagnosis is essential for effective treatment. There are many individual varieties of cancer, but in general, melanoma can appear nearly anywhere while squamous cell carcinoma commonly involve the gums or tonsils. The veterinarian will also examine the lungs and lymph nodes to ensure the cancer has not spread.
Treatment of Mouth Cancer in Dogs
The veterinarian will likely schedule your dog for surgery to remove the tumors, and if they are large or of certain types, will recommend radiation therapy as well. Many cancers, if caught early and accurately identified, are cured by surgical removal. In general, non-tonsil squamous cell carcinoma is minimally invasive and if caught early can be cured with surgery. Unfortunately, melanoma and fibrosarcoma are more aggressive, and may re-occur after surgery.
Recovery of Mouth Cancer in Dogs
Many dogs make a full recovery provided their owners follow the veterinarian's instructions, which will vary based on the location of the tumor, the extent of the surgery and the type of cancer. In general, rest and close observation by the owner are the best recovery actions, in addition to the proper administration of any medication.
Mouth Cancer Questions and Advice from Veterinary Professionals
Ruby
Basset Hound
8 Years
0 found helpful
Has Symptoms
She has had surgery and is in good
She has had surgery and is in good
My dog has just gotten a melanoma removed from her gum. She is a 8 year old female Basset Hound. What is the best food to feed her. Any opinions on Dr. Harvey's Paradigm or www.justfoodfordogs Neoplasia diet). Just seeking some food advice.


Thamks
Add a comment to Ruby's experience
Was this experience helpful?
cosmo
Retriever
10 Years
0 found helpful
My son's dog, has a lump on his bottom gum that we discovered on Christmas morning while he was tearing open his presents and chewing on all different toys and treats. There was blood on some of the toys and we noticed a lump. I thought he may have cut his gum. We took him to a vet and he said it looks like cancer but he didn't do a biopsy and he can't x-ray his mouth because he would have to put him under anastesia and there is some count on his liver and a spot on his lung that the vet said put him at risk. This lump has not gotten bigger and it does not smell. The dog is eating fine and playing with his toys. His blood work came back fine and the other test on his organs are fine. We have found blood and fluid on some of the furniture that looks like drainage. He is currently on antibiotics and pain meds that contain an anti-inflammatory. The dog is 10 years old and has been give a good bill of health except this lump on his gum. We have also just discovered a smaller one in the front of his gum. What are the chances that this is cancer? How can the vet be sure without removal or biopsy? Please help we are beside ourselves with fear.
Me too have you anymore up dates of your dog's health
Add a comment to cosmo's experience
Was this experience helpful?
Rusty
Nova Scotia Duck-Tolling Retriever
7 Years
0 found helpful
We noticed a small lump 2 months ago while brushing Rusty's Teeth. Front Left side of his lower gum. It started as a small swollen area. It had grown to approximately 1cm over the next 2 months. Our vet suggested that, during his scheduled teeth cleaning, that the growth be surgically removed and biopsied. We received the horrifying news today that the growth is cancerous. We'll speak with our vet this weekend but want to come prepared. His message suggested surgically removing his jaw or part thereof. How can a dog survive (or thrive) without a lower jaw? What are options can be considered? Are any of the non-surgical options an acceptable alternative?
This is what we are up against with our girl, Cypress. Diagnosed
July 12/19. We have been told today the best chance she has is surgery. Basically removal of the front 1/4 of her lower right jaw bone. She is 9 and a half years old. Miniature Australian Shepherd and the very best dog anyone could ever want. We have only had her for 2 and a half years and I'm not ready for her to go yet. This is such a hard, hard decision to make.
$5000 to $6000ca. Yes, the cost is definitely an issue but even more is what will her quality of life be, her life expectancy after surgery, reoccurance of cancer, would this be for us or for her etc.etc.????
Add a comment to Rusty's experience
Was this experience helpful?
AJ
American Eskimo/border collie
14 Years
0 found helpful
Has Symptoms
Bad breath growth near eyes
My dog is a american eskimo border collie mix. He is 14 and my heart!! He was diagnosed with a malignant tumor in his mouth. We had 2 teeth pulled and cleaned 2 months ago. His mouth is smelling really bad and he has white large pimple like cysts growing by his eyes.. What are these? How long does he have?
Hi Aj I also have an miniature American Eskimo he is 14 turning 15 nov-4. He recently had all his teeth removed and has a growth under his eye. I assumed it was abscess from bad infection of teeth. Biopsy came back positive for cancer. He won't eat much keeps sneezing and my heart is breaking. I've had him since he was 4 months old.
Add a comment to AJ's experience
Was this experience helpful?
bam bam
Yorkshire Terrier
10 Years
0 found helpful
my adopted bog of 6 months has been diagnosed with having a tongue tumor. I am not having it removed due to the fact she is 10 years old. she is still very active. my question is do you see them ending up having bowel movement issues along with throwing up?
Add a comment to bam bam's experience
Was this experience helpful?
Bane
Mastiff
6 Years
0 found helpful
I would just like to know if there is anything that would help with the foul breath that accompanies mouth cancer. I have already been to a dental vet, my vet and an emergency vet and just been pushed around. I will be seeing an Oncologist on Thursday.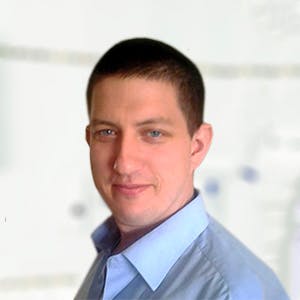 3320
Recommendations
Unfortunately there isn't much that can be done, the smell can be bad but may arise due to the cancer itself, secondary infection, poor hygiene around the mass etc… I cannot think of anything which would help you in this situation. Regards Dr Callum Turner DVM
Add a comment to Bane's experience
Was this experience helpful?
muffin
Shih Tzu
12 Years
2 found helpful
My dog has mouth cancer, she is on medications and pain meds. Her mouth is deforming her teeth are hanging out of her mouth. My vet said when she stops eating is time for her to put her down. How long do they live with this type of mouth cancer? She is 12 years old shih Tzu.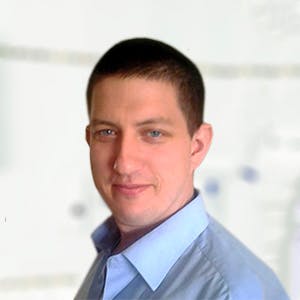 3320
Recommendations
There are different types of oral tumours which grow (and spread) in different ways, this makes it very difficult to make any indication of a life expectancy; also the current progression of the tumour and the effects it currently has on eating and other activities will also play a part in judging life expectancy. I would say that you take each day as it comes, but your Veterinarian would be able to give you a better idea than me. Regards Dr Callum Turner DVM www.acvs.org/small-animal/oral-tumors
Thank you very much on the answer. Its so hard see your dog face changing from the tumor.
Add a comment to muffin's experience
Was this experience helpful?
Gunner
Lab mix
9 Years
0 found helpful
I have a Lab mix he is 9 years old. I noticed a lump on his gums over a year ago and thought maybe his tooth was just infected. It has gotten bigger still the same color though. He doesn't have any of the symptoms that it is cancer. He also has fatty tumors all over his body, could this be a benign tumor? I took him to the vet yesterday and the vet just took a look at it saying it looks like cancer and he wants to do surgery then at the end of the visit he said well this just might be a funny looking abscess.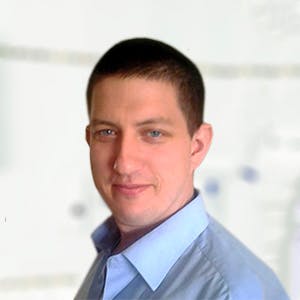 3320
Recommendations
There are many different tumours or growths that may occur in a dog's mouth; these may be benign or malignant. Usually they are removed or biopsied prior to removal. Benign growths are removed due to the growth possibly comprising the consumption of food; if it is a "funny looking" abscess, drainage and treatment with antibiotics would be required. The next step would be to confirm the type of mass which would be by fine needle aspirate or biopsy, but usually surgical removal is recommended with Histopathology of the removed mass to confirm the diagnosis. Regards Dr Callum Turner DVM
My pug now 12 years old just had a tumour removed from his mouth. But now after it he has weakened so much. Je refuses to eat or drink and is not able to stand up at all. What do i do?? He's being given glucose but other than that I want him to live longer and help him walk again because i see it in him. He wants that too! He hasn't given up!
Add a comment to Gunner's experience
Was this experience helpful?
Kaitos
Australian Shepherd
10 Years
1 found helpful
My dog has a huge mass on the roof of his mouth. It also pushes out the side of his teeth; like meat hanging out. I only found it because he stunk really bad still after being groomed. The vet thought it was gum disease but missed the huge mass. She says it cannot be removed because of where it is. He is 10 years old and he doesn't act sick at all. What I'm reading pretty much says we can spend 12,000 dollars and there is very little chance he will be cured. We don't have 12,000 dollars. We are supposed to go in for a biopsy but I don't know if it's worth it to spend any money. We LOVE him and are DEVISTATED; living in grief everyday. I don't want him to die, but I also don't want to spend a bunch of money to have him die anyway.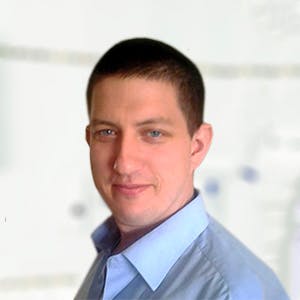 3320
Recommendations
Regardless of your decision to operate, it would still be beneficial to determine exactly what type of growth this is and if it is likely to spread. Oral growths can be tricky to treat and due to not being able to take adequate margins or the nature of the growth recurrence is common. Since the growth is so large that it is pushing out from the side of his teeth, it may start to affect his eating habits which can lead to other problems. The $12,000 is an upper ball park figure; I cannot promise you the price as numerous factors determine cost of treatment (type of growth, size, location of growth, level of invasiveness, follow up treatment, your location, your Veterinarian etc…). I would recommend getting the mass biopsied and then discussing treatment options and cost with your Veterinarian to determine the best solution for Kaitos. Regards Dr Callum Turner DVM
Add a comment to Kaitos's experience
Was this experience helpful?