What is Paralysis of the Jaw?
Jaw paralysis in dogs is usually caused by trigeminal neuropathy in the mandibular branch of the nerve, which disrupts the animal's ability to control certain facial muscles. The condition is best characterized, or recognized by pet owners, by an inability to move the mouth though other symptoms may be present depending on the extent of the neuropathy. There is no known cause for trigeminal neuropathy, and it typically resolves on its own after several weeks.
Trigeminal neuropathy is the most common cause for paralysis of the jaw, as inflammation of the trigeminal nerve leads to an inability to move the mouth. Because of its idiopathic nature, there is no true treatment for the condition, though supportive care will be necessary during the recovery period. Most dogs recover full use of their facial muscles after a few weeks.
Book First Walk Free!
Symptoms of Paralysis of the Jaw in Dogs
The characteristic symptom of jaw paralysis is an inability to open or close the mouth, which may result in your dog's lower jaw dropping open. Depending on which specific branches of the trigeminal nerve are affected, additional clinical signs may include:
Inability to blink
Difficulty eating or drinking
Anorexia
Lethargy
Causes of Paralysis of the Jaw in Dogs
Paralysis of the jaw is most commonly caused by trigeminal neuropathy, an inflammatory disease that affects the trigeminal nerve and leads to a disruption in the dog's ability to control facial muscles. The disease is typically idiopathic, meaning that there is no known cause, although paralysis of the jaw may also arise as the result of a separate underlying condition such as an infection.
Diagnosis of Paralysis of the Jaw in Dogs
As part of the initial examination, the veterinarian may conduct laboratory testing, including blood work and a urinalysis. However, paralysis of the jaw can be easily diagnosed by the dog's inability to move his mouth, and the veterinarian may make a presumptive diagnose of trigeminal neuropathy based on clinical findings and history.
The diagnosis is typically confirmed by ruling out other potential causes for your dog's symptoms. The veterinarian will inspect your dog's ears thoroughly for signs of infection and may use an MRI or CT to examine the brain and skull. Imaging helps determine possible underlying causes for the paralysis, if any, and may reveal a slightly enlarged trigeminal nerve, though such comprehensive tests are usually used to rule out other diseases instead of to confirm trigeminal neuropathy.
Treatment of Paralysis of the Jaw in Dogs
Idiopathic trigeminal neuropathy usually clears up on its own after two or three weeks. The veterinarian may prescribe anti-inflammatory medication though treatment typically focuses on supportive care instead of on curing the condition. Because of the dog's inability to move his jaw, it is important to ensure that he is getting sufficient nutrition and hydration in other ways. Most dogs are still able to lap with their tongues, but a feeding tube may be necessary depending on the severity of the paralysis.
Recovery of Paralysis of the Jaw in Dogs
During the recovery process, you may need to provide nutritional support for your dog. A liquid diet is the standard for dogs recovering from trigeminal neuropathy, as most are still able to use their tongues. It's imperative that you provide your pup with plenty of water, and cook all meals down to the consistency of gruel, making it possible for your dog to receive proper nutrition.
If you notice any new clinical signs in your dog, inform the veterinarian immediately. However, the prognosis for this condition is generally good, as trigeminal neuropathy often clears up on its own after several weeks.
Paralysis of the Jaw Questions and Advice from Veterinary Professionals
DIesle
American Pit Bull Terrier
9 Years
0 found helpful
Has Symptoms
drooling , lethargic, eye drooping,
Good Evening, My Healthy 9 year old American Pit bull terrier was showing small signs of his mouth being open more than usual. Fast forward 5 days later.. Jaw open, Drooling , Eye.. smaller than the other not know what this was we looked for issues inside his mouth and found cluster (grape like ) along his jaw line .. thinking this is the cause of all the symptoms.
$700.00 later xrays and blood work are fine. DO we wait it out and still pursue the clusters. they said it could be gingivitis hypolasia or something .. ugh !!! I need answers :'(
Natasha, how'd everything turn out for your dog? Her symptoms are identical to my pit's and he's breaking my heart with his sad little whimpers!! 😔 luckily we do have a vet open on the weekends here and we're able to get him an appointment for the morning but I'm hoping to find some way to help him get through the night as comfortably as possible! Thanks
My grandads Staffordshire bull terrier hasn't eaten in 7 days other than a tiny nibble which he had to force feed, he's been drinking loads but hasn't been able to close jaw other than when he lies on it to sleep, vets can't find anything but I'm now worried because he won't eat not from hand or anything literally impossible, the only thing I can think of now to try it to syringe soup down his throat... can anyone help!!!! Dogs can only go 5-7 days without food and so now I'm worried for his life and the vets won't answer!!!
My 5 year old American pit started having low jaw with her tounge out for the past three days. This morning it took nearly 15min to eat her food, which she keep dropping her food on the floor. She is drooling and not as active as she usually is. I checked her mouth and nothing seems to bother her with touching around her. Everything I'm reading seems she will recover on her own with help feeding if she needs and to keep hydrated. It's a weekend now and no vets are open till Monday.
Add a comment to DIesle's experience
Was this experience helpful?
Ruby
Springer Spaniel Sheepdog
4 Years
0 found helpful
My dogs Ruby's eyes started looking droopy a few days ago, then her jaw dropped and now she can't close it. she still has an appetite I am hand feeding her, it is really worrying me however and I'm not sure how much water to give her ? I am using a syringe
Add a comment to Ruby's experience
Was this experience helpful?
Lulu
Pomeranian
2 Years
0 found helpful
My dog is a 2 year old pomeranian & she just started not being able to close her mouth all of the way. Her jaw just kinda stays open about an inch. If I try to close it for her it just comes back down. She doesn't seem to be in pain and shes acting normal by eating and drinking fine. Since her mouth is open she has a slight drool but barely any.im not sure what I should do ??????
Hi there! Is your dog better now?
Add a comment to Lulu's experience
Was this experience helpful?
Ozzie
Staffordshire Bull Terrier
8 Years
0 found helpful
My grandads Staffordshire bull terrier hasn't eaten in 7 days other than a tiny nibble which he had to force feed, he's been drinking loads but hasn't been able to close jaw other than when he lies on it to sleep, vets can't find anything but I'm now worried because he won't eat not from hand or anything literally impossible, the only thing I can think of now to try it to syringe soup down his throat... can anyone help!!!! Dogs can only go 5-7 days without food and so now I'm worried for his life and the vets won't answer!!!

Read more at: https://wagwalking.com/condition/paralysis-of-jaw#
He also struggles to lick which is why I think he can't eat!
Add a comment to Ozzie's experience
Was this experience helpful?
Sophie
Boxer Shepherd
4 Years
1 found helpful
Has Symptoms
swelling around nose and face
My four year old boxer/shepherd mix began squinting about a week ago and was not as hyper as she normally is. We mentioned it to our vet when she went in for her immunizations five days ago. They performed blood work and examined her. They stated her eye pressure was low and prescribed an antibiotic for her eyes and Prilosec for her belching. The vet called us and stated the blood work did show a hook worm infection and a slight inflammatory response. The past two days we have noticed that her jaw is slack and hangs open with a lot of drooling. She is still eating and drinking with what appears more effort than is usual for her. I gave her a milk bone a few minutes ago. She could not even close her mouth around it to take it from my hand. After a few minutes of licking, she managed to get the milk bone in her mouth and chew it.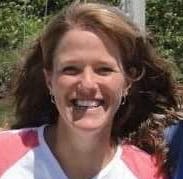 1611
Recommendations
That is definitely not normal behavior for her, and it would be best to have her rechecked by your veterinarian as soon as possible. She may have a neurologic problem going on that needs treatment, and you veterinarian will be able to recommend any necessary testing or treatment once they have seen Sophie. I hope that she is okay.
Add a comment to Sophie's experience
Was this experience helpful?
Albie
Shetland Sheepdog
2 Years
0 found helpful
I took my dog to the vet yesterday, because he was not able to drink and eat (through days). His mouth was open, he has an infection and was dehydrated. Now he gets antibiotics, fluids intravenously, food with a syringe.
But the vets are not sure that it is trigeminal neuropathy, because his sinking reflex is reduced. And they are looking for other conditions also.
My question is, can the sinking reflex be reduced if the dog is suffering from trigeminal neuropathy?
Thank you for at great site, with so much good information.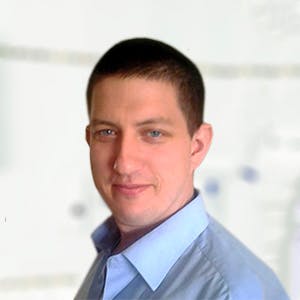 3320
Recommendations
Trigeminal neuropathy is a common cause for in inability to close the mouth; trauma, inflammation, tumours and autoimmune disorders may cause this condition. Sometimes a condition may not seem 'textbook' so your Veterinarian will need to ensure all other causes are ruled out before settling on a diagnosis. Regards Dr Callum Turner DVM www.vetstream.com/treat/canis/diseases/trigeminal-neuropathies
Add a comment to Albie's experience
Was this experience helpful?
Moose
Olde English Bulldogge
3 Years
0 found helpful
I have a 3 yr old olde English bulldog. He has had Jaw paralysis for almost 4 weeks. I have elevated his water so he can lap up water on his own. However he has to be feed by hand because his jaw won't close. It seems to be a little better from 4 weeks ago but the vet said it seems permanent. He is my 5 yr old daughters best friend. I am willing to feed him like that but is it 1. Healthy for him and 2. Fair to him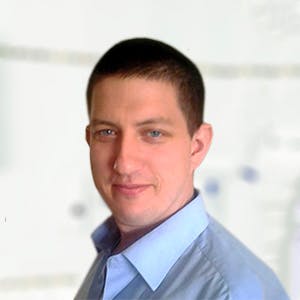 3320
Recommendations
If Moose doesn't seem like he is suffering and is otherwise in good spirits, he is lucky to be surrounded by a loving family who are supporting him; if it seems like he is struggling or is unable to get an adequate amount of water etc… then it may not be good for him. If there is some improvement over the past four weeks then I would keep an eye on that, but an underlying cause needs to be determined to see whether this is permanent or not. Regards Dr Callum Turner DVM
Add a comment to Moose's experience
Was this experience helpful?
sally
Beagle
11 Years
1 found helpful
Has Symptoms
cant take water lot of salivs
took sally to vet yesterday as she is lapping but having no intake of water and leaving saliva in the bowl she can eat ok but is sneezing often her jaw is slightly open and I can see her tounge vet said bacterial infection in mouth gave her antibiotic and antinflametory shots and course of tablets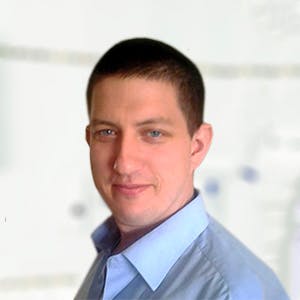 3320
Recommendations
There are various causes of an inability to drink including disorders with the tongue (infection, foreign bodies etc…), masticatory muscle disorders (masticatory myositis - but you would see a problem eating), trauma (damage to the nerves supplying the tongue), infections as well as other causes. I would complete the course prescribed medication and ensure that Sally remains hydrated, this can be helped by using a syringe and giving water or placing a water bowl higher may help too. Regards Dr Callum Turner DVM
Thank you for your help have more idea of how to care for sally.
I took my baby to the vet and they said it was not normal. Not satisfied I took him again to another vet and he recommended I see a specialist, so I went to the ER. They said it was trigeminal neuritis, after researching this disease for hours I learned that it usually resolves on its own. Furthermore I have temporarily switched rockie to a soft food diet and will give him water by means of a syringe. I hope I'm doing something right
Add a comment to sally's experience
Was this experience helpful?
Tootsie
Finnish Spitz
9 Years
0 found helpful
About a month ago I noticed Tootsie stopped eating her bowl of food, she would eat about half or less which is not normal, she usually wolfs down her food. After a week or so of this she stopped eating all together maybe a bite or two of a treat or something from the fridge. I took her to the Vet on the morning of the 15th of Aug., had blood work done and a urinalysis. Blood work showed no problem with the Liver but high numbers on the Kidneys. The Urinalysis also showed a infection of the lower U track or kidneys Vet was not sure. Vet prescribed Cephalexin 500 mg, two capsules twice a day. Tootsie started sneezing the evening of the 15th and again on the 16th.... about 4 or 5 times a day, 3 or 4 sneezes at a time, hard sneezes but there is no mucus . Tootsie also seems to have a hard time keeping her eyes open, she can open them but then she will squint or close them. Can't tell if the Cephalexin is working or not. But that's not all, now on the 18th she started to have systems of Trigeminal neuropathy, again. She just went through this back in March, April and May. She can't lap water or pick up anything with her mouth or tongue, has to be hand fed and hydrated with a syringe. Back in April she did have issues with her Liver. She was taking Ciprofloxacin 250mg, and Denamarin. We need some help.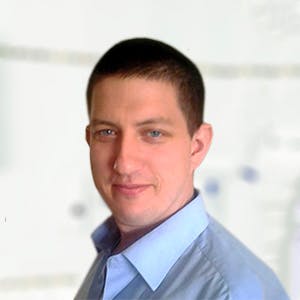 3320
Recommendations
Thank you for your question. Trigeminal neuropathy may be idiopathic (unknown origin) or secondary to another condition. You know that with good nursing care, trigeminal neuropathy will resolve itself in time if it isn't caused by any underlying conditions. There is a possibility that the elevated kidney values on the biochemistry panel and the trigeminal neuropathy are connected. In that case, the treatment of the underlying condition will help resolve the trigeminal neuropathy. If after the course of Cephalexin has finished, Tootsie still has elevated kidney values on the biochemistry panel, it would be worth having an ultrasound of the kidneys to check size and structure. I would monitor Tootsie for the time being as treatment has just started, if the symptoms start to get worse (can't swallow or inhales food or water) then return immediately to your Veterinarian. Regards Dr Callum Turner DVM
My very large German shepherd is having problems closing her mouth. Just started and vet isn't open until Monday. Wondering if it's neuropathy. She's normal in every other way, just can't chew hard food, so we are doing canned, and she has a hard time lapping water so we help her with that too. Do we wait out the few weeks duration, or bring her in? We no longer vet our dogs being all I've read on vaccines. Our yard is fenced and they don't go anywhere but our yard and home. She is a white Shepard and was born with a pretty big over bite. She is 6 years old and this has never happened before now. She's playful, loves having the hose water sprayed at like normal, loves her walks and still tries chasing down my cats. So at a loss of this
HI Dr Turner, this is a wonderful site. Thank you for your efforts. My standard poodle developed a sudden onsite of partial paralyzation to his right eye, and jaw, which involved his nose, and tongue. He also develop significant myopathy of the madeval muscle, head muscles, and his eye muscles. I began to see his eye lashes roll under to touch is eye. How it started was his normal tall carriage of head, and tail, suddenly dropped inline with his back, more like a border collie. He stayed in bed in a flat potion, and pawed at me for help. I thought he was scared. After about 10 days, he seemed to recover. I check his ear, all were clear. Then the paralyzation symptoms kicked in wiht signficant myopathy. Doctor most concerning is Yeti also involved a paralyzed larynx, I am thinking on the one side. (I had this after a neck surgery, so luckily I knew about what to be aware of with eating food and drinking water and inability to stay cool by panting.) Yeti is 13.5 years old, in great shape, and genetically tested for all that effect this breed. There is no genetic link for this in poodles. It looked bad! With the rapid deterioration of the muscles and nearly closed eye, the general view was he had a brain tumor. He has a bit of rear leg instability, as well. I was not totally convinced, since it was an sudden onsite in a dog I know so well. What about the nearly two weeks of dropped head? We went to Oregon State Univ Small Animal Hospital. Dr. Bronson did a complete physical exam. He then suggested the leg issues were not likely to related to the face and neck issues, if from the brain. From a lay view, I also agreed. The sluggish left leg is not new. Next we proceeded with an MRI of the head and then an MRI of the cervical region. I sat waiting to hear about the large tumor that had invaded my Yeti's brain. I asked myself who does a MRI on a terminally ill dog? I am such a drama queen looking for any inclining of hope always! It was a good thing! The MRI showed the trigeminal nerve branch was inflamed, AND there was no tumor. Also it is important to note, earlier in the month I had radiology done on Yeti's neck and throat, and chest, all were clear. He was sleeping more, but never lost consciousness. Further tests showed there was no presence of bacteria. The inflammed area is very close to the laryngeal nerve. My understanding one effected the other. I am on the frontend of learning to consider nerves directly as a possible source of issues in dogs, especially our beloved senior dogs. I hope I understood the pathology correctly. Please correct me, if I have missed it. All The Best, and Thank You for your site, Julie James.
Hi, Julie. Eby, a 6 years old Labrador, is in the same situation as your poodle. We live in Germany and the doctors here just recommend more tests.... it' s a waste of time, nerves and money. Please let me know if your dog is healthy again. Thanks! J.B
Add a comment to Tootsie's experience
Was this experience helpful?