What is Pyuria?
Pyuria is a condition that is best recognized by the appearance of white blood cells, which are detected in the urine, and is usually associated with a urinary tract infection though it may be caused by other diseases as well. It is typically diagnosed when a urinalysis is performed to test for other conditions. Treatment varies depending on the source of the pyuria though the underlying cause must be addressed in order to resolve the issue.
Pyuria is a symptom of other conditions, typically of an infection somewhere in the urinary tract. It is characterized by the presence of white blood cells in the urine and is usually accompanied by bacteria, which may be addressed by treating the underlying cause.
Book First Walk Free!
Symptoms of Pyuria in Dogs
Because pyuria itself is a symptom of another disease, dogs will not show clinical signs of the condition. Most dogs with a urinary tract infection, which is the most common cause of pyuria, are asymptomatic, but some may present symptoms arising from the underlying cause. These clinical signs include:
Frequent urination
Cloudy urine
Causes of Pyuria in Dogs
When white blood cells are detected in a dog's urine, there is a high probability of an infection somewhere in the urinary tract. The infection may be anywhere within the tract, including the kidneys, the bladder, and the urethra. Pyuria can also be caused by kidney stones or by genital tract contamination, such as in the prostate gland or vagina. In some cases, noninfectious, or sterile, pyuria may occur, leading to white blood cells in the urine without any accompanying bacteria.
Diagnosis of Pyuria in Dogs
Pyuria is often an incidental finding, one that is diagnosed when the dog is examined for other conditions. Regardless of the reason for your visit, the veterinarian will conduct a physical examination and take a history of your dog's health. Based on findings and on the information you provide, further testing may be performed, including blood work and a urinalysis.
A urine culture is the standard diagnostic tool for discovering a urinary tract infection. The presence of pyuria, with or without accompanying bacteria, will be discovered through the urinalysis. A leukocyte esterase reaction tests for white blood cells in a dog's urine and will reveal pyuria if present.
Depending on the results of the tests and corresponding analysis by your pet's healthcare team, the veterinarian will make recommendations either for treatment or for more extensive testing to pinpoint the cause of the infection. Radiography, ultrasound, biopsy, or explorative surgery may be necessary to diagnose the underlying source of the pyuria.
Treatment of Pyuria in Dogs
Treatment for pyuria varies depending on the underlying cause. Most urinary tract infections can be addressed with medication, including amoxicillin, ampicillin, cefovecin, and tetracycline. Antimicrobial drugs are typically effective against these infections and may be prescribed as pills or as injections. If your dog is resistant to antimicrobials, or if the pyuria is a symptom of another disease, the veterinarian will recommend another treatment accordingly.
Recovery of Pyuria in Dogs
Depending on the cause of the pyuria, recovery and management may be different. Provide your dog with a quiet place to rest regardless of the treatment, and make sure he has access to fresh water. If the veterinarian has prescribed medication, administer the full dose according to instructions. Monitor your dog for worsening or new symptoms during this time, and let the veterinarian know if anything changes.
In most cases, the veterinarian may recommend or strongly suggest a follow-up examination to ensure that the treatment is working and that your dog is recovering. This exam may include a urinalysis to test for pyuria and to check that the urinary tract infection has resolved.
Pyuria Questions and Advice from Veterinary Professionals
Snoofie
Pug female
4 Months
0 found helpful
Has Symptoms
Blood in urine with some tissues
My pet pug snoofie gets blood in her urine about 1-2 drops seperate. The urine test report has 12-15 pus cells instead of 0-5. Phosphorus is 8 instead of 6-7.5. it has many triple phosphate crystals.
The blood comes about once a week. Epethilial cells are also less about 4-5. RBC 10-12

NOW, WHAT WOULD BE THE TIME TO RECOVER, WHAT IS DIET WE SHOULD PRIVIDE HER. WE ARE GIVING HER CHAPATIS NOW. WE ALSO TRIED PEDIGREE BUT IT FACALITATED THE BLOOD IN URINE. MAYBE OVER FEEDING OF PEDIGREE IS THE REASON. PLEASE HELP
THANKS!
hi,
i am very fear, my dog do urine colored white it not even urine, just white color something, i am veryserious of his health. please tell it is pyuria or something
Add a comment to Snoofie's experience
Was this experience helpful?
Izzy
English Bulldog mix
7 Years
0 found helpful
Has Symptoms
Refuses to eat, drinks a lot of water
I rescued Izzy off the street. She has been at the vet constantly since we found her march 19 this year. Round and hook worms, fatty tumer, emaciated, and in heat. Now I'm thinking it may be pyuria instead of being in heat. At one point she threw up. I want to spay her but she is never well enough to undergo surgery. Preop blood work was done that found she had a high level of cholesterol but then she threw up and began refusing to eat again. Could this be pyuria instead of her being in heat?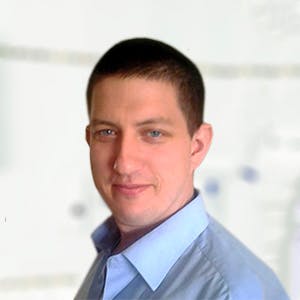 3320
Recommendations
Pyuria is the presence of a high number of white blood cells or pus in the urine, the symptoms may be related to an urinary tract infection but your Veterinarian would need to determine that by examining the urine. Without examining Izzy myself and doing urinalysis I cannot say for certain. Regards Dr Callum Turner DVM
Add a comment to Izzy's experience
Was this experience helpful?
Keva
Irish terrior
12 Years
0 found helpful
My dog was treated for 21 days with antibiotic for bacteria in the urine. The symptom which brought my dog to the vet was tinge of blood in the urine and difficulty peeing. The result of the recheck of the urine, was bacteria free but excessive amount of white blood cells. My vet is known to err on the side of caution, he is recommending an ultrasound of the bladder. Would you concur this is a necessary test. Could this condition subside on its own?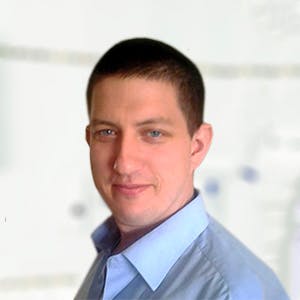 3320
Recommendations
Generally white blood cells would indicate an infection but they may also indicate inflammation elsewhere in the urinary tract; the determination to continue with any testing is based on your Veterinarian's discretion based on their findings during physical examination especially if they noted other symptoms at the time of examination. However, since I haven't examined Keva I cannot legally question your Veterinarian's rationale for an ultrasound, but you should think about having further testing done if there is no improvement in the numbers of white blood cells. Regards Dr Callum Turner DVM
Add a comment to Keva's experience
Was this experience helpful?
Brandy
Harrier
5 Years
My adorable little pup Brandy seemed to be urinating a lot. Sometimes even in the house. I got concerned and took her to the vet. They gave her a physical exam and a urinalysis test. It turns out she has pyuria which was caused by an infection in the urinary tract. She's under treatment now.