What is Rectal Prolapse?
Rectal prolapse in dogs can occur at any age of the animal and can be congenital or develop later in life. Though this condition can occur in both males and females, the female has an additional possible cause to her credit in the birthing process. There are several diseases that can cause straining in puppies which may cause the protrusion of the rectum through the anus.
Rectal prolapse is defined as the protrusion or pushing out of the inner layers of the rectum through the anus. This often occurs after straining to defecate, urinate or give birth.
Book First Walk Free!
Symptoms of Rectal Prolapse in Dogs
Rectal prolapse symptoms are quite simple:
Visual observation and noting of a mass protruding from the anus; this mass will appear similar to a "sausage or dough-nut" and it will be reddened
There may be pain in the area, similar to the discomfort experienced by humans with regard to hemorrhoids, though dogs don't get hemorrhoids
You may notice your pet straining to produce a bowel movement, urinate or straining during a difficult birth
Types
There are two types of rectal prolapse per se but there are several other rectal disorders in which rectal prolapse is a sign. The two true types of rectal prolapse are:
Incomplete in which only the innermost rectal layer is actually protruding
Complete in which all of the layers of the rectum are protruding.
There are several other disorders of the rectum in which rectal prolapse occurs; they are:
Anal Sac Disease
This disorder involves the anal sacs which are positioned on either side of the anus. This is the most common disease found in the anal area of a dog. They become clogged, infected, abscessed or even cancerous, making defecation difficult. The other signs that you might see in this case would be related to pain or discomfort while sitting, scooting the buttocks on the ground, licking or biting at the anal area.
Perianal Fistula
The most prominent signs are chronic, foul-smelling wounds in the tissues that encompass the anus (the cause is unknown), most often found in German Shepherds and less frequently in Setters and Retrievers.
Perineal Hernia
This is a hernia that happens near the anus most often in males 6 to 8 years old who have not been neutered. Typical breeds affected are Boston Terriers, Welsh Corgis, Boxers, Collies, Kelpies, Dachshunds, Old English Sheepdogs and Pekingese.
Rectal and Anorectal Narrowing
These are narrowing of the rectal area as a result of scar tissue from injury from foreign objects or trauma or may be a complication of inflammation. This type generally has both rectal and anal involvement.
Rectal Tumors
Surgical removal is the primary treatment option but may not always be effective if the tumor has spread beyond the rectum before the signs were noted. The signs of this disorder include the straining and painful defecation noted above as well as blood in the feces and diarrhea.
In addition, rectal polyps are basically growths that appear in the rectal area. This is not a frequent occurrence in dogs and they're typically benign when they do appear. The bad news is that, generally speaking, the larger the polyp in size, the increased chance it will be a malignancy.
Rectal tears, as well as anal tears, can occur when a dog swallows a foreign object that is sharp, like a bone, needle or other rough material. It can result from a bite or injury. The tear may involve only the surface layers of the rectum (called a partial tear) or may it may puncture through all the rectal layers (called a complete tear). Swelling or edema may also be seen if the condition is long standing.
Causes of Rectal Prolapse in Dogs
The main cause of rectal prolapse in dogs, whether it's the primary or a secondary condition, is straining to either defecate or urinate in both sexes and difficult birthing in females. There are some conditions and diseases which can contribute to the prolapse of the rectum, regardless of age or sex:
Straining to defecate or urinate at any age
Difficulty in giving birth
Severe diarrhea especially in puppies but can occur at any age
Constipation and parasites may help to cause the protrusion of the rectum
Straining to urinate because of urinary infection or other urinary disease
Obesity in dogs cause poor muscle tone and contributes to the failure of the anal sac to be fully emptied during defecation
Excessive secretions of the anal gland
When the contents of the gland are not adequately emptied regularly, the gland becomes a target of bacterial infection and inflammation
In some of the disorders of the rectum, hair follicles as well as anal glands become contaminated by fecal material and secretions of the anal sac, resulting in damage to the tissue and skin inflammation over the long term
Some other causes in rectal disorders include breed predisposition, hormonal imbalances, prostate disease, chronic constipation and pelvic muscle weakness
Swallowing of foreign objects, especially sharp or rough things, and injury from trauma
Cancer
Diagnosis of Rectal Prolapse in Dogs
The primary diagnostic tool for rectal prolapse in dogs is the physical examination. This examination will provide a great deal of information to your veterinarian as to which organs and tissues are actually involved. This examination may involve the use of a probe inserted next to the prolapsed tissue to determine its identity. It is important for the veterinarian to know if the prolapsed tissue is intestinal or rectal so that appropriate treatment options can be explored. If the protruding tissue is intestinal, surgery will be required to put it back where it belongs.
Treatment of Rectal Prolapse in Dogs
Treatment of rectal prolapse in dogs will depend upon the tissue involved and the reason it is prolapsed. In the case of anal sac disease, the anal sacs will need to be expressed to empty them. This may require manual expression by the veterinary caregiver using his finger. A decision for surgical intervention must be carefully considered based on the cause, identity and degree of prolapse. There are possible complications to any surgery, whether on humans or canines, and your veterinarian will need to consider if the prolapsed condition warrants the risks of the possible complications that are associated with this surgical repair.
Regardless of the treatment option recommended, the prolapsed tissue will need to be returned to its normal position and location by some means. In the event that the prolapse is caused by a tumor, that, of course, will need to be surgically removed to prevent possible cancerous metastasis.
Recovery of Rectal Prolapse in Dogs
Prognosis in most disorders of the rectum is good but may require closer observation and dietary changes over the rest of the pet's life. You will need to monitor your pet frequently and in your regular observation of your dog, watch for prolapses, straining to defecate or urinate, diarrhea episodes, pain with defecation, urination, sitting, and walking. Note any changes in urinary or bowel habits as obstructions in either of these systems can quickly become an emergent situation. Your veterinarian will likely want to follow up after treatment periodically to assure the prolapse doesn't return or, in the event it does return, it can be treated expeditiously to avoid permanent damage to your pet.
Rectal Prolapse Questions and Advice from Veterinary Professionals
Everast
Mutt
5 Weeks
0 found helpful
My dog had puppies a few weeks back and everything was good and everything was on track for healthy puppies. One of the litter had seemed to have a hard time pooping. Today there is a small red "donut" as described. Small but very much protruding. Until today there hadn't been any problems other than what seemed to be a hard time popping. All of the other puppies seem to have no problem. They're five and a half weeks old. She was very active but since the development of the protrusion has the same energy and excitement just on a softer scale.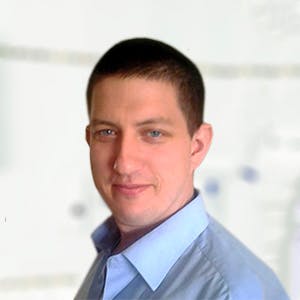 2159
Recommendations
A prolapse, no matter how small, should be seen by a Veterinarian who may chose to place it back, pop in a stitch or two and may offer something to loosen the stool to make defecation easier. It is possible that other issues (like a birth defect) may be causing difficulty whilst defecating which is more reason why you should visit a Veterinarian for a general check. Regards Dr Callum Turner DVM
Yes it was helpful, I need to know the risk of reoccurrence because I have a thirteen year old shihtzu that needs surgery. He also has heart problems and two other growths aside from the one they are removing. It can pop at any time and pain killers are the only reason that he's not miserable. I am not sure what to do
Add a comment to Everast's experience
Was this experience helpful?
Peanut
French Bulldog
3 Months
0 found helpful
Hi, my French Bulldog pup is recovering from a few days of diarrhea. Her feces is starting to become more normal, but I noticed she is straining at the end of it and it seems that some part of her anus is protruding and then goes back inside when she gives up on trying to go. She is on an antibiotic and anti diarrhea treatment. It happened once last night and once this morning when she pooped. She isn't showing any other signs of illness. Is this something that happens when she strains too hard?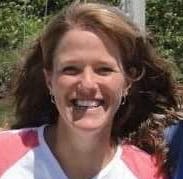 681
Recommendations
Thank you for your email. Some dogs do have a very slight protrusion of the rectum when they are straining, and it isn't necessarily abnormal. If there is more than a slight protrusion, or it doesn't return to normal immediately, Peanut should be seen by your veterinarian to have the area assessed. Getting her diarrhea under control should help prevent this from happening. I hope that she does well.
My 2 month old german shepherd is sufferings from parvo after her treatment het rectum prolapsed it was inserted back manually by vet .. can I know if this is normal or not in parvo
Add a comment to Peanut's experience
Was this experience helpful?
Austin
French Bulldog
8 Months
0 found helpful
I have an 8 month old French bulldog female that just had her 4th prolapse in a little over a month. Has had 4 surgeries to stitch it back in. The vet says there is no need to change her diet but I shouldn't use her for breeding. Was wanting abother opinion. Thanks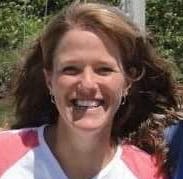 681
Recommendations
Thank you for your email. I'm sorry that Austin is having that problem. Abnormalities with the nerves and muscles of the back end are a breed-related problem Frenchies, unfortunately. If she has had 4 rectal prolapses in a month, a diet change might be a good idea to keep her from straining, possibly a low residue type diet. She should not be used for breeding, I agree. She would be prone to constant problems during the pregnancy, as well as passing any abnormalities on to her pups. You can talk to your veterinarian more about the diet change, and whether a low residue diet might help to decrease any stress on a weak sphincter so that she doesn't continue to have this problem. I hope that everything goes well for her!
I am fostering a rescue Frenchie. He is 14 months old and came with sutures for a rectal prolapse. 2 days ago the sutures were removed and today another prolapse. He is on a low residue diet and I have used pumpkin to keep stool soft. Doesn't seem to be Timor's or anal glands. From reading, notes it is critical to find the cause. Should he be c-rayed for possible obstruction? What should be next steps. We are bringing him back to vet. I believe they will suture again but does there have to be a cause???
Add a comment to Austin's experience
Was this experience helpful?
Major
Pit bull
1 Year
1 found helpful
This will be Major's second prolapse in 2 months. The first was in October when I caught him paying a lot of attention and licking his butt after coming in from outside. It was a red bump protruding from his anus and slightly bloody. After some research I figured it was that. Took him to the vet the next day and they said his anal glands were very full and probably the cause. They put him on a steroid ointment called "Resortin." After 2 weeks, it was all better. Now I had him in the vet for a different reason and had his glands expressed about 2 weeks ago. Today he has another prolapse forming the same as before, but it looks like I'm catching it at the early stage. They didn't seem too worried in the phone and said it's probably good to bring him in to express/empty his glands again and use the Resortin Ointment (I'm taking him again tomorrow). But I am concerned that this is coming back again.. He also seems to strain to poop. He goes once and it seems to be without any issues, then runs around like he still needs to poop and keeps trying for a few more minutes usually able to go a little more. I take him to Banfield and don't want that to be why he suffers. If it goes away after expressing his glands and using the ointment, is this the proper treatment? Is it ok/normal if it comes back? Like do I just keep doing this if it happens again?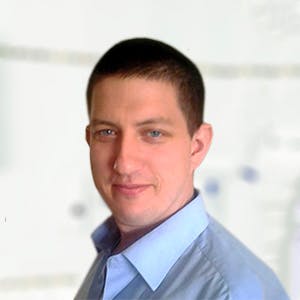 2159
Recommendations
If there is constant swelling or prolapse of the anus it may be due to anal gland infections, constipation, other causes or a combination of causes; I would look at ensuring that Major's stool is soft by adding some plain canned pumpkin to his diet or by giving so stool softeners which will reduce straining which should help, but if he is having constant issues with the anal glands you should think about having them removed. Resortin is an antibiotic ointment and is used commonly for anal gland infections; also there is no reason why taking Major to Banfield would make him suffer, all their Veterinarians are qualified and licensed and it is owned by a large multinational corporation. Regards Dr Callum Turner DVM
Thank you for your tips. Is here any downside of having them removed? I.e. pain, difficulty with anything, recovery?
Add a comment to Major's experience
Was this experience helpful?
Harley
Terrier mix chihuahua
6 Months
-1 found helpful
My puppy had really bad diarrhea a couple days ago the night after I gave her a new treat, and we fasted her the whole day. I gave her her regular food again yesterday, but she didn't poop at all the whole day. Finally, today, I mixed in some wet food with her dry food, and she finally pooped. The only thing is, I'm worried because there was a little blood, and I could see a little bit (not even half an inch) of what I believe to be her rectum sticking out as she was straining. It only happened while she was straining, nothing is sticking out now. She's eating fine, could probably drink more water than she is, and she's acting like herself. I'm only asking this on this website because I'm with my husband in his big rig, and we won't be home until May, otherwise, I would've been at the vet with her when she had diarrhea. I'll be getting her a can of pumpkin tomorrow to help with the constipation, but is there anything else I can do to help? And should I be worried about what's happening when she tries to poop?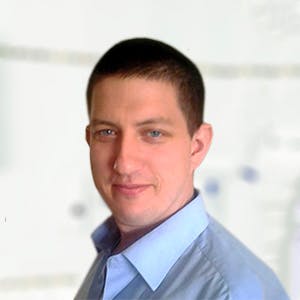 2159
Recommendations
In some cases of constipation, what appears to be a prolapse may protrude during defecation which is just the anus being pulled. Plain canned pumpkin will help as will some stool softeners like lactulose (2 ml every eight hours). I wouldn't be too worried about it, just try to make Harley more comfortable whilst doing her business, but don't come too reliant on the pumpkin or lactulose; just keep an eye on her during defecation and make sure that Harley remains hydrated and put her on to her usual food (without the wet food) after a day or so. Regards Dr Callum Turner DVM
Add a comment to Harley's experience
Was this experience helpful?
Zoe
Shih-Tzu
6 Years
0 found helpful
My 6 year old Shihtzu had surgery two days ago, she is on a liquid stool softener called lactose solution (3 Times a day) and she was on tramadol as well (she finished it today), she has drank a LOT of water, she will eat very little, I called the vet and they told me it's good she's pooping a little, she hasn't tried to poop since TODAY.. and she tried to push when I sat out with her earlier, I can feel it's difficult for her so I just call her inside or wait fr her to finish.. I take a warm cloth and gently dab her butt area where her stitches are, she returns Tuesday for a follow up/ checkup.. should I be worried? Her area does swell when she's poops but goes back to normal. She is asleep now but doesn't seem to have a big appetite. Should I try something bland like the receptionist suggested? (Not sure what she meant by bland )This is my first time dealing with this so I ask A LOT of questions..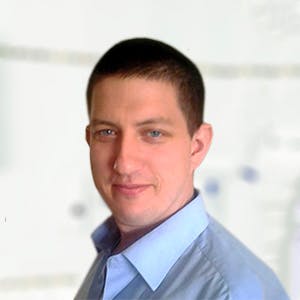 2159
Recommendations
By bland, we think of boiled chicken and rice as it isn't irritating to the gastrointestinal tract; it is important to keep with the stool softener to make sure that the faeces is soft and doesn't put pressure on the sutures. You should keep an eye on Zoe but if there are no improvements or you are concerned you should visit your Veterinarian or the Emergency Veterinarian. Regards Dr Callum Turner DVM
Add a comment to Zoe's experience
Was this experience helpful?
Perstefani
Shiba-Chi
1 month
0 found helpful
My puppy is 5 1/2 weeks . Came home it had a hard still stuck covering his hole anus. Also she had fluid all down her legs smelled funny. I put her in a warm bath got the stool off and she can barely use her back legs . She keeps leaking this fluid I am going to schedule her an appointment immediately in the morning. Her mom will not go near her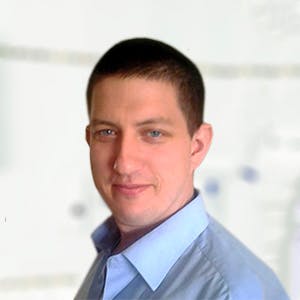 2159
Recommendations
It is difficult to say what could be, sometimes faeces may get stuck and matted in the hair of dogs (especially puppies) and can cause various complications; always check Perstefani's anus after each defecation. A few developmental issues may be to blame here, but your Veterinarian will check the anus for any anomalies. Regards Dr Callum Turner DVM
Add a comment to Perstefani's experience
Was this experience helpful?
Sophie
Boxer
6 Years
0 found helpful
My boxer prolapses almost every time she defecates. She has been battling this for a few weeks. During this time we have tried stool softeners and it didn't fix the problem. Normally within a few minutes after going outside everything returns back to normal and she is fine until she goes back outside again. Yesterday she couldn't get everything back to its normal position and it had been over an hour so we took her to the vet and they put a stitch in. It has now been 24 hours and she hasn't pooped in that time. She will strain until the point that her legs are shaking and only the smallest amount will come out. I'm afraid the vet stitched things too tight and she is now blocked up. We are giving her stool softeners again hoping they will help. Is this normal from swelling or should we try another vet?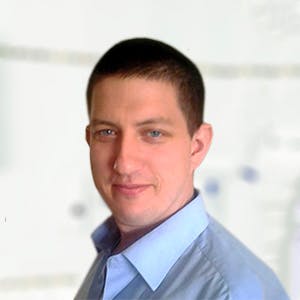 2159
Recommendations
If Sophie is having trouble defecating I would suggest you return to your Veterinarian or another Veterinarian to check the purse string suture and to see if it may be redone a little looser; but with stool softeners it shouldn't really be a problem. But due to straining you should certainly get it checked out sooner rather than later. Regards Dr Callum Turner DVM
Add a comment to Sophie's experience
Was this experience helpful?
Sofi
Yorkshire Terrier
7 Years
1 found helpful
Has Symptoms
She's is straining I believe she thinks she has t
My Yorkshire terrier is 7 years old. I operated her when she was 4 months old so she wouldn't get her period. I noticed about 2 weeks ago she had a foul odor coming out of her private when she pees. Now last night and this morning she woke up with blood and her intestine or rectal out her butt just hanging. I don't know if it's because of her urinating that has caused this? It's Sunday and no Vets are open today. Please help me thank you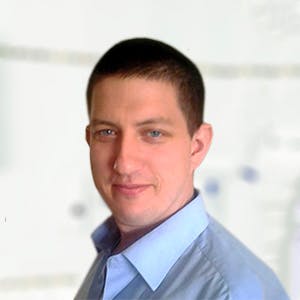 2159
Recommendations
There is no at home treatment for rectal prolapse and I highly recommend you visiting an Emergency Veterinarian regardless of distance or cost; ensure that the prolapsed material is kept clean and free of debris, but I stress that you shouldn't attempt to do anything at home and travel to any Veterinarian that is open. Regards Dr Callum Turner DVM
Add a comment to Sofi's experience
Was this experience helpful?
Leeko
Papillon
5 Years
0 found helpful
Has Symptoms
Bleeding during defecating
My papillon has a doctors appointment tomorrow. He has been bleeding more then usual where I have to clean him up every time before coming back into the house. Today he was deficating and notice something soft and brown coming out. But it went back inside. I keep a wet towel and place it over his rectum to help the bleeding. I notice as well he has been more itchy. It could be cause if the weather or his fur is to long. He plays, he barks a lot, he eats and drinks water. Just wanted some advice before his appointment.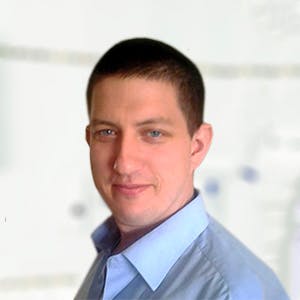 2159
Recommendations
There are various problems which may affect the anus and rectum; without an examination I cannot tell you specifically what is wrong but causes include rectal prolapse, anal gland tumours, perianal fistulas, colitis among other causes. Until you visit your Veterinarian, keep the area clean after defecation and add more fibre to Leeko's diet to help prevent straining; also clipping the area around the anus will allow the area to be cleaned easier and may reduce inflammation of the surrounding skin. Regards Dr Callum Turner DVM
Add a comment to Leeko's experience
Was this experience helpful?
Orange collar
German Shepherd
4 Weeks
0 found helpful
My 4 week old German shepherd puppy has a red bump on her anus. I just seen it today for the first time. We just started introducing puppy food to their diet and I'm not sure if I should be worried and take her to the vet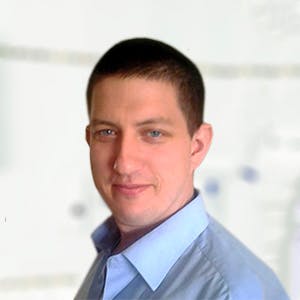 2159
Recommendations
It is probably best for your to visit your Veterinarian and have the protrusion looked at and if it is a prolapse, your Veterinarian can place it back and may recommend some stool softeners as well as a purse string suture if it recurs. Regards Dr Callum Turner DVM
Add a comment to Orange collar's experience
Was this experience helpful?
Leela
Terrier Mix
3 Months
0 found helpful
Has Symptoms
Red sac looking thing hanging out of her anus
My puppy Leela had had trouble pooping. Yesterday she had what I believe to be a prolapsed anus. She wasn't whining or crying, she didn't seem uncomfortable at all, and it ended up going away. it definitely looked like the pictures I found when I googled what it could be. We were going to take her to the vet today since there was none open anywhere near is but since it went away within 10 minutes we decided to just change her diet & maybe give her stool softener or laxatives. She send to be okay since the incident & hasn't happened again. What is your opinion and advice?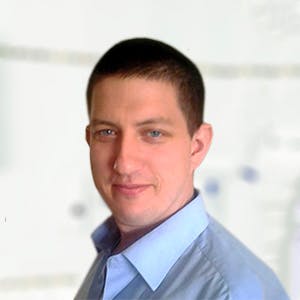 2159
Recommendations
Eversion of the anus is not uncommon when an animal is straining and it is certainly a point where diet should be reviewed to make sure that they are receiving enough fibre for a good bowel movement. Stool softeners can help to reduce straining whilst defecating, but if the problem recurs often, it may be worth getting a purse string suture placed for a few weeks; your Veterinarian will talk over options with you, but initially stool softeners should suffice. Regards Dr Callum Turner DVM
Add a comment to Leela's experience
Was this experience helpful?
Oggy
Mixed
2 Months
0 found helpful
I am posting this on behalf of another person. Should they seek a second opinion from another vet?:

We rescued Oggy, a 2 week old pup from a nearby university ground. We took him to the vet. He got his shots & we bought him home. He started pooping out liquid about 3 days ago. We started him only chicken broth & mashed rice. His stools were still watery & at time there a few drops of blood. Last night at about 3AM, I was woken up. There was blood on the bed so I assumed he pooped. As I looked at Oggy, his back legs were bloody. There was something blood red sticking out of his butthole & there was blood dripping. I had no idea what to do so I simply sat with him. He settled in a few mins & slept off. I started calling the vets, booked an early morning appointment. Vet said he is suffering from Rectal Prolapse & we needed to do a surgery to fix that. We went ahead with the surgery. I bought him back home. He is weak, he cant walk properly & all of that was fine but when he went to poop, that part popped out again. I called the vet, he said it will take a few days for that part to stop popping out. Oggy is only 2 months old now. I don't know much about pups & their behaviour but I can feel his pain. I hope he gets back on his feet soon & starts running all over like he did before. Please pray for my Oggy. Some pictures here: Day 0 at the vet - http://imgur.com/JgXB9HM Day 6 - http://imgur.com/mQAPqtK Last night - http://imgur.com/Sqg0Jem http://imgur.com/zBndCBB The surgery - http://imgur.com/HRjR16g After the surgery, at home - http://imgur.com/Sp9K1Sk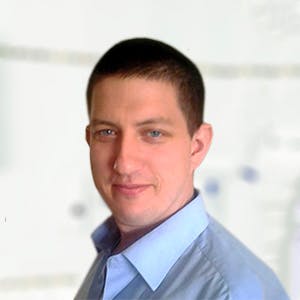 2159
Recommendations
The photos of Oggy on day 0 and day 6 are lovely; he was so lucky to be picked up. He definitely has a rectal prolapse; there are different ways to approach the prolapse including reduction (where is it placed back) and resection (where it is cut off). In a dog Oggy's age, reduction would be the normal method along with suturing either by colopexy or purse string sutures around the anus as well as being given stool softeners. I would visit another Veterinarian to be on the safe side; stool softeners would help reduce straining and intra abdominal pressure. Regards Dr Callum Turner DVM
www.vetary.com/dog/condition/rectal-reduction-and-resection
We are going thru the same thing with our puppy Grace, she is 12wks and she had a porlapse on Thanksgiving Day, they did the purse string and we removed 1wk later and then it has relapsed out twice and had to do another purse string, so now she is not eating good since we had to give her stool softners and i made rice/chicken broth for her now she has the diareaha. We go back Monday to remove the string and her 1st rabies shot. She did also have worms really bad too. I am hoping come Monday those are all gone too. Praying for both Oggy and Grace. I love my baby.
Add a comment to Oggy's experience
Was this experience helpful?
Charlie
Puggle
2 Years
0 found helpful
2 year old dog has a skin colored bump coming out of butt after pooping. Has had issues with anal glands most of his life. Usually we get them squeezed when we get his nails trimmed but haven't in a while since it hasn't been an issue. Just noticed it tonight. Also has been throwing up. 4 times yesterday and theee times today. Not sure if that is a reason why but very concerned. Worries because there are not vets around us and it's a holiday. Wondering if there is something we could be doing to help. He does get pumpkin every now and then.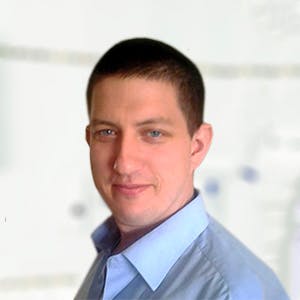 2159
Recommendations
If you have no Veterinarian available due to the holidays, I would recommend giving Charlie some canned pumpkin or mineral oil for the next two days until your Veterinarian opens to make the stool more soft, to make defecation more comfortable for him and to prevent straining. Without examining Charlie, I couldn't tell you the exact cause; but management over the next two days would be best. Regards Dr Callum Turner DVM
Add a comment to Charlie's experience
Was this experience helpful?
Koda
Rottweiler
12 Weeks
0 found helpful
Hi,
I've just come home from work and my 3 month puppy has about 1.5cm of redness around her anus, at this stage I'm thinking it's anal prolapse (obviously I'm not a vet though)
If it is this, is there anything I can do or just take her to the vet? And if the vet option, is it something I need to do straight away???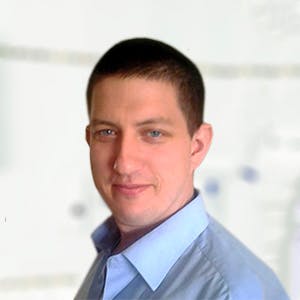 2159
Recommendations
It would be best to have your Veterinarian take a look at it as soon as possible; your Veterinarian may replace the prolapse (if it is a prolapse - I haven't seen it) and may place a purse string suture around the anus to prevent recurrence with instructions to give stool softeners for a week or so. Regards Dr Callum Turner DVM
Add a comment to Koda's experience
Was this experience helpful?
Lizzy
hound mix
2 Years
0 found helpful
I have a 2 year old rescue hound mix that has had rectal prolapse pretty much since we got her as a puppy. When she poops she starts out fine but then tries to go again (and actually will get more out) Most times she bleeds a little and the rectal prolapse always goes back in eventually however she always needs to be cleaned up. Vet has not been much help. Curious to see what you think.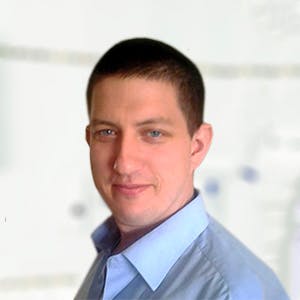 2159
Recommendations
Some dogs may have some eversion of the anus whilst defecating that resolves after defecation has finished; usually this is caused by dry stool which leads to excessive straining. You could try adding some plain canned pumpkin to Lizzy's diet to see if that helps to loosen the stool slightly (to make softer not diarrhoea) or some stool softeners. Regards Dr Callum Turner DVM
Add a comment to Lizzy's experience
Was this experience helpful?
King
Rottweiler
8 Weeks
0 found helpful
Hi I have a 8 week old rotti who had diarrhea and was diagnosed with coccidia diarrhea has not improved to vet gave King pro pectalin paste he still has diarrhea and when he poops a small red part of his bottom comes out but goes back in what should I do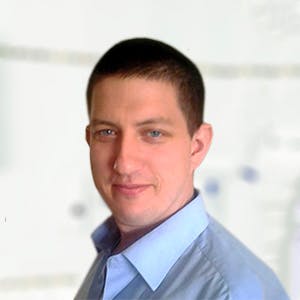 2159
Recommendations
Coccidia can be quite difficult to treat and may even remain once a dog has stopped showing symptoms. The best treatment is sulfadimethoxine (Albon) and can be prescribed by your Veterinarian for dogs over 5lb in weight. The inverted anus occurs when straining or excessive defecation occurs, but usually resolves spontaneously after treatment; it is important during treatment to keep King hydrated. Regards Dr Callum Turner DVM
Add a comment to King's experience
Was this experience helpful?
Lucy
Multipoo
8 Weeks
0 found helpful
We are purchasing a maltipoo from a dog breeder, when we visited the breeder to see the three week old puppy (and breeder) we made a down payment of $300 dollars, and the remaining $500 dollars would be due when we came back to pick her up at six weeks old after she had the vet give the rest of the shots and she was wormed. The pick up time arrived and the breeder said that she needed to return to the vet because the puppy had a "red butt". Today she again called and said that the vet needed to "put two sutures in the puppy's butt and would need to wait a week for the vet to take the sutures out. This sounds like Rectal Prolapse to me....... My question is: Would we be better advised to "pass" on this puppy, because she is likely to have an ongoing rectal problem that we (and the puppy) will have to deal with, or based on the information I have been able to give you, Does this treatment of the current problem "usually" take care of it? It is a very lovable puppy, but I don't want to pay that much money for an adorable little creature that is destined to break my heart later.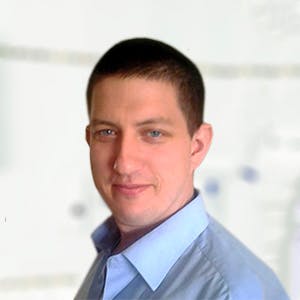 2159
Recommendations
Rectal prolapse isn't an uncommon problem in puppies, sometimes difficulty whilst defecating due to parasites or dietary changes may lead to a prolapse. Some cases may be resolved by placing the rectum back and putting in a few sutures and giving some stool softeners for a week or so; other cases may be more severe and require surgery to secure the rectum to the pelvic wall. I cannot say with certainty that the problem wouldn't recur, but with dietary management ensuring that stool may easily be passed, these concerns may be reduced. Regards Dr Callum Turner DVM
Add a comment to Lucy's experience
Was this experience helpful?
Teague
Alaskan Husky
16 Weeks
0 found helpful
Has Symptoms
Painful dedication following rectal prolapse
My 16 week old husky mix had rectal prolapse about 2 evenings ago. My spouse is a physician and reduced it immediately. We went to the emergency vet directly following to get it checked out. We were told to just put Preparation H on it multiple times a day and monitor it. He is doing well and not re-prolapsing but he does cry out when trying to delicate which is impacting his ability to go. Is this normal? Is there anything else that we can do for him to get him comfortable?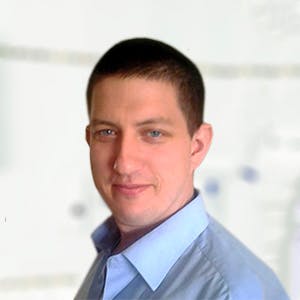 2159
Recommendations
The best course of action would be to reduce the amount of straining during defecation by giving some stool softeners and feeding a diet of wet food to keep the stool soft and easy to pass. If the prolapse recurs, a pursestring suture may be required to keep everything in its place. Regards Dr Callum Turner DVM
Hi there i have a rescue dog who is 8 years old. He was found on dec. 2016 and fixed his prolapse with a purse string. It popped out again but it goes back in after a few minutes. Hes been having this problem until now. Sometimes it bleeds but sometimes it does not when he poops. We went to the vet and he said the tissue doesnt look healthy and needs surgery to remove it and the reason it was bleeding is because of the irritated tissue. He is scheduled for surgery next week. After the vet check up he didnt bleed much and we boughf him a stool softener but u can really see that its painful for him everytime he poops. Do you really think surgery is necessary for this
condition?
Add a comment to Teague's experience
Was this experience helpful?
missy
Pittbull mix
2 Months
0 found helpful
Can anal prolapse go away on its own if its small? It started off small then became the size of two peas but now its smaller than one pea size..will it go away completely on its own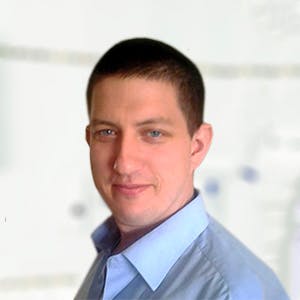 2159
Recommendations
Some small prolapses may resolve themselves, but you would need to make sure that Missy doesn't strain when defecating by giving some stool softeners or mineral oil. However, it would be best to have your Veterinarian take a look as it may need to be manually reduced and put in place with a pursestring suture. Regards Dr Callum Turner DVM
Add a comment to missy's experience
Was this experience helpful?
Egypt
Pit Bull
4 Years
0 found helpful
What is the cost for a failed purse string suture for a rectal prolapse? My dogs is 4 years old and her rectal prolapse was a result of her giving birth. During my follow up visit 3 weeks after her surgery another vet stated that he could perform surgery on Egypt by cutting an incision in her abdomen and pulling the prolapse back in and tacking it. Should there be an additional charge for this procedure since the first failed?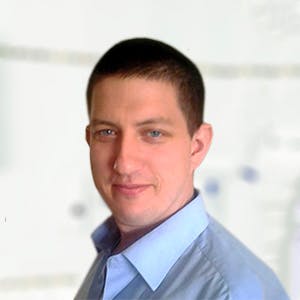 2159
Recommendations
Cost will vary widely depending on your location (LA is considerably more expensive than Wichita, KS); the severity and the Veterinarian you're visiting will also have a bearing on cost. Typically we would expect between $1,000 to $3,000 but costs may exceed this estimate depending on the individual case; the failure of the purse string suture wouldn't have been your Veterinarian's fault so the next surgery would be the next step in the treatment process. Regards Dr Callum Turner DVM
www.vetary.com/dog/condition/rectal-reduction-and-resection
Can the anal prolapse ho away on its own??
Add a comment to Egypt's experience
Was this experience helpful?
Goshi
Shiba Inu
2 Years
0 found helpful
My shiba inu hasn't had issues pooping. When I just took him he went quickly and easily when he found his spot. The issue is that I saw a red rind while he we going. No other symptoms. Should I give it a day or two?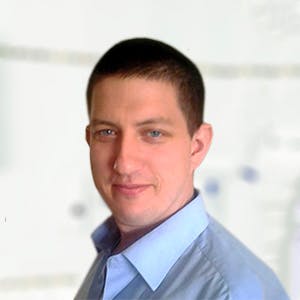 2159
Recommendations
Sometimes dogs may have a little eversion during defecation, it would be best to give Goshi some plain canned pumpkin to loosen his stool so he may defecate easier, reducing the risk of prolapse. If the problem persists, you may need to get some stool softeners and have a purse string suture placed around the anus but this would need to be discussed with your Veterinarian. Regards Dr Callum Turner DVM
Add a comment to Goshi's experience
Was this experience helpful?
Charlie
Standard Poodle
2 Years
0 found helpful
I see a small red spot on my standard poodles anus. It doesn't seem to be bothering him as he is not scooting or sniffing it. I am worried about it tho. Should I see a vet or give it a day or 2 I just noticed it this morning. He pooping what seems to be normal can really tell if he is straining.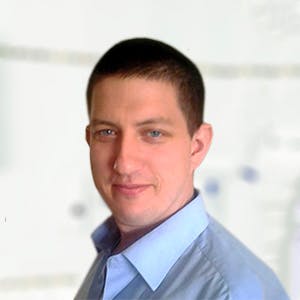 2159
Recommendations
To be on the safe side, add some canned plain pumpkin to Charlie's food or a spoon of mineral oil to keep his stool soft so he isn't straining (caution as pumpkin can firm up the stool as well as softening the stool); if you see no improvement visit your Veterinarian. Regards Dr Callum Turner DVM
Add a comment to Charlie's experience
Was this experience helpful?
Charlie
Mastador
6weeks
0 found helpful
Has Symptoms
Red spot coming out of butt
Puppy has a red bump coming out of her bump I'm not sure what I should do to help her. She is only 6weeks old and acts fine but all puppies have been whiney so not sure what to do with her at this point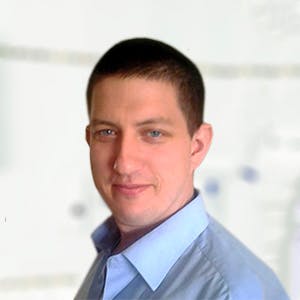 2159
Recommendations
Because of Charlie's age and size it would be best to see your Veterinarian as they may need to make a purse string suture around the anus after placing back a prolapse; the cause of the prolapse (if it is a prolapse) needs to be determined. Parasites, hernias, infections and obstructions may all cause problems. Regards Dr Callum Turner DVM
Add a comment to Charlie's experience
Was this experience helpful?