What is Rupture of the Bladder?
A ruptured bladder is where the bladder is torn, and urine leaks into the rest of your dog's abdominal cavity. Trauma to the bladder is incredibly common, and can be a very serious condition that may  lead to uroperitoneum. This has been linked to serious metabolic and multisystemic disorders, that if not treated promptly and correctly, can be deadly. A ruptured bladder most commonly happens when there is blunt force trauma, but can also happen a number of other ways.
Rupture of the bladder occurs when the bladder has burst or been torn, allowing urine to leak into the abdominal cavity.  Most often this is due to blunt force trauma.
Rupture of the Bladder Average Cost
From 338 quotes ranging from $18,000 - $3,500
Symptoms of Rupture of the Bladder in Dogs
The symptoms of a ruptured bladder will vary depending on the cause of the rupture; there will always be some degree of pain associated with it. Ruptured bladders will most often have symptoms prior to the tearing that you can keep an eye on. 
A urinary tract infection
Difficulty urinating
Unable to urinate
Bloody urine (hematuria)
Depression
Change in appetite 
Vomiting
A distended belly
Hypovolemic shock (a loss in blood volume)
Peritoneal signs (the swelling of the abdominal cavity)
Fractured pelvis (will almost always be present in blunt force trauma causes)
Significant bloody urine (will also almost always be present in a blunt force case)
Types
There are only two different types of classifications of injured bladders, and they are classed by the severity of the injury. Each type of injury can be located just outside the abdominal cavity in a space called the extraperitoneal space, inside the abdominal cavity being called intraperitoneal space, or within both locations. 
Contusion – Injury with bruising but no broken or torn soft tissues; presents pain, sensitivity to touch, and inflammation
Rupture – Injury that produces the bursting open of the bladder, allowing for urine to spill out into the abdominal cavity
Top
Causes of Rupture of the Bladder in Dogs
Only a few things will cause your pet's  bladder to rupture, the most common being blunt force trauma to his lower abdominal cavity
Other reasons can be a blockage in his urinary tract, a tumor, a bladder disease, and during surgery 
The bladder is the most injured organ during surgery in the abdominal cavity and pelvic region, happening during the surgery itself or even while having a catheter administered 
Surgeries that can injure your dog's bladder are gynecological surgeries, a colon resection, and a transurethral surgery
Past surgeries, and radiation treatments that create scarring can become a predisposition for a ruptured bladder as well
Top
Diagnosis of Rupture of the Bladder in Dogs
As a pet owner who physically takes your dog out to relieve himself, it will be easier to notice any changes in your dogs urinating habits. If you start to notice him having difficulty voiding himself, the inability to void, or blood in his urine call your veterinary office immediately. By monitoring any changes in his behavior, eating, or swelling in his belly and abdominal cavity, you can assist in your veterinarian correctly and promptly diagnosing your dog. If you know of any blunt trauma he may have sustained, call your veterinarian immediately. 
Once you have contacted the veterinary office, the team of caretakers will run tests to ensure a correct diagnosis. These tests may include a retrograde cystography. This is simply a test that utilizes x-rays with 350 mL of contrast placed into the bladder using an IV. The contrast gives the ability to also see if there are any intra-abdominal injuries and fractures to the pelvis.
Another method will be a plain abdominal radiograph. This is a plain x-ray without using contrast in the bladder. A rectal exam may also be conducted to look for any blood. If blood is found to be present it may indicate a concomitant bowel injury. Abdominal ultrasounds may be used to see if there is any fluid in the peritoneal space, and help guide an abdominocentesis (fluid taken from the abdominal cavity for testing).
Top
Treatment of Rupture of the Bladder in Dogs
The first and most important step in treatment will be to stabilize your dog for surgery, after this has been done your veterinarian will drain any leaked urine from his abdominal cavity. Stabilizing your dog will be done in steps as well. 
Isotonic saline will be given through an IV, though the amount will depend on your dog. ECG monitoring will most likely be the next step in tracking any cardiac changes. Pain medication and antibiotics will be administered.
Draining the urine will also require steps to be taken:
Peritoneal dialysis catheter
Urethral catheter
Cystostomy tube (if a urethral catheter can not be used)
Once your dog has been stabilized, the next step will be a procedure called an exploratory laparotomy. This is will enable a visual view of any tears in his bladder. If necessary, any tissue that has been damaged or died will be removed. The bladder will be stitched, and cultures taken for microbial and septic testing. A lavage (the cleansing of the internal cavity by water) will be done, with the abdomen being closed immediately following.
Top
Worried about the cost of Rupture Of The Bladder treatment?
Pet Insurance covers the cost of many common pet health conditions. Prepare for the unexpected by getting a quote from top pet insurance providers.
Recovery of Rupture of the Bladder in Dogs
Recovery for a ruptured bladder will come in steps, and barring any possible complications is very high in prognosis. IV fluids will be given directly following surgery until your dog is able to drink on his own and antibiotics will be prescribed if your dog was found to be septic. Pain medication will be given for the first 48 hours following surgery in addition to gastric protectants to ensure there is no more injury from stomach acid. 
Home care should be restricted to rest with very short leashed walks for the first 2 weeks, ensuring the laparotomy to heal. Stitches will be removed 7-10 days following surgery if no complications have arisen. Your veterinarian may have other suggestions for home care, it is very important to follow the instructions given to you and to keep all follow up appointments. Your companion should be able to eat and drink unhindered within one to two days following surgery.
Top
Rupture of the Bladder Average Cost
From 338 quotes ranging from $18,000 - $3,500
Top
Rupture of the Bladder Questions and Advice from Veterinary Professionals
Olive
Toy fox mix
4 Months
1 found helpful
1 found helpful
My puppy jumped off of the porch and ruptured her bladder. Is there any way that the tissue could be healed itself. Also will there b any complications after ifwe go through with the surgery. Shes 4 months old and I'm not ready to say goodbye.
June 18, 2018
Olive's Owner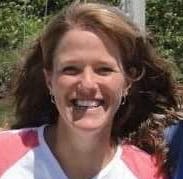 Dr. Michele K. DVM
1 Recommendations
The bladder will not heal on it's own, unfortunately, and surgery is needed to repair the rupture. There may be complications with the surgery, but it depends on the degree of rupture and time since the injury. That really is the only option for her. I hope that everything goes well for her.
June 18, 2018
Was this experience helpful?
Ava
Yorkshire Terrier
10 Years
1 found helpful
1 found helpful
We suspected my Yorkie had a UTI as she had 3 accidents in the house within 2 days which is very out of character for her. I brought her into the vet right away (yesterday) where they catheterized her to get a urine sample for a culture test. The test is not back yet but I noticed a bruise on her lower belly today. Is this common after a quick catheterization like this? She seems to be completely normal other than that- eating & drinking as normal & not lethargic really (she still went for a few little walks & played a bit) but she is 10 year old so she also enjoys her rest. Should I be concerned about this? Enough to warrant taking her to an emergency 24 hr vet? Thanks!
April 21, 2018
Ava's Owner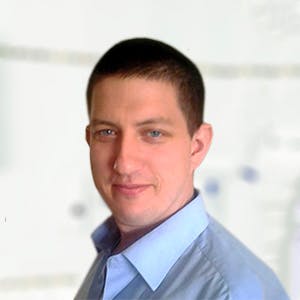 1 Recommendations
While bruising isn't a common issue, although bruising may occur due to a variety of reasons including restraint, other injury among other causes; you should keep an eye on the bruise and bring it up with your Veterinarian at your next appointment. Regards Dr Callum Turner DVM
April 22, 2018
Was this experience helpful?
Rupture of the Bladder Average Cost
From 338 quotes ranging from $18,000 - $3,500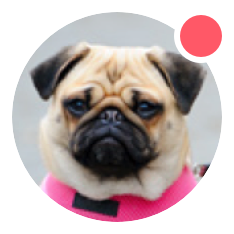 Need pet insurance?