What are Shoulder and Joint Ligament and Tendon Conditions?
Ligaments and tendons both support the many bones of the dog's body. Many people think of the terms "ligament" and "tendon" simultaneously; however, there is a difference between the two. A ligament is a strong band of tissue that connects cartilage or bones at any joint. A tendon is a strong band of tissue that attaches any muscle to a bone. The shoulder of a dog (and the other four-legged animals) has bones attached by ligaments and tendons. These bones that make up the ball-and-socket joint of the shoulder are called the scapula and humerus. The scapula is sometimes referred to as the shoulder blade, and the humerus is often called the upper leg bone. These bones, and the muscles and tendons that attach, are vital to a dog's well-being and his ability to walk and run with ease.
It is difficult to see your dog in any pain, especially if it inhibits him from walking or running normally. Shoulder conditions are very treatable with a variety of options, so any pain your dog may be in is usually only temporary.
Shoulder joint ligament and tendon conditions in dogs are common painful conditions that can be treated, usually with success. If you feel your dog is in pain in the shoulder area, it is best to consult your veterinarian to get an accurate diagnosis and mode of treatment.
Symptoms of Shoulder and Joint Ligament and Tendon Conditions in Dogs
The dog usually has difficulty getting up from a resting position, difficulty walking without a limp, or is continuously in pain.
He may seem fine one minute and the next minute show lameness – as if a shoulder just goes out of place.
He may suddenly fall when walking, or avoid walking altogether.
He will likely have swelling around the shoulder area and may whine or whimper, especially when it is massaged or when he is walking (or getting up).
He will probably forgo steps or jumping up on his favorite couch and may choose to lie down in a comfortable spot.
His head and body weight may appear to be kept on one side more than the other side, as he is favoring the affected shoulder area.
The dog may also seem depressed, lethargic, and may also just want to be left alone for a while.
Causes of Shoulder and Joint Ligament and Tendon Conditions in Dogs
Sometimes dogs suffer from shoulder joint conditions due to several issues with the ligaments and tendons. These can range from mild pain where a dog has a little difficulty getting around, to serious pain that inhibits walking. Three to seven years of age is usually when these disorders begin to develop, and without treatment, can become worse over time. There are different reasons for shoulder joint dysfunction, and different alternatives for treatment. Most causes stem from repeated overexertion or overextending the shoulder, which puts stress on the muscles and tendons in that area. Older dogs and overweight dogs are more apt to getting shoulder joint ligament and tendon conditions, and athletic dogs who run, participate in agility training and competitions, or hunt are also susceptible to shoulder ailments.
Types
Biceps Brachii Tenosynovitis
This common shoulder issue usually develops over time. It is caused by inflamed tendons of the muscle of the biceps brachii and the sheath that is in front of the shoulder blade. Medium to large dogs that are athletic are susceptible to this condition, since repetitive use and injuries of the tendons cause this disorder. Also, older dogs can develop this condition if they are not used to running or jumping and suddenly do so, thus injuring the bicep tendon.
Supraspinatus Insertionopathy
The tendon of the supraspinatus muscle is attached to the front section of the forelimb's humerus bone, and enables the shoulder joint to extend. Repeated, harsh hyperflexion of the shoulder from extreme exercise or hunting can cause supraspinatus insertionopathy. The tendon becomes torn or strained, and calcium deposits (mineralization) can form after this tendon becomes overly inflamed. These calcifications can cause lameness and pain in some dogs.
Infraspinatus Muscle Contracture
The infraspinatus muscle is very close to the front shoulder and severe conditions, such as injury, usually only occur to dogs that are very athletic. When dogs are not properly conditioned and suddenly overwork the muscle, injury can occur that sometimes can be quite debilitating. The reason for this is the scar tissue that can form after a tear or severe strain can limit the extension of the shoulder joint.
Diagnosis of Shoulder and Joint Ligament and Tendon Conditions in Dogs
When you bring your dog to the veterinarian, be prepared to relay all of the signs of lameness or pain that you have noticed in your pet. Note the onset of symptoms, and any behavioral changes you may be seeing your furry family member display.
After the initial physical examination, your veterinarian will do x-rays, an ultrasound, an MRI, or draw fluid from the joint that is inflamed. Once the veterinarian gives you the diagnosis, she will give you treatment options. Although there are several different causes of shoulder joint ligament and tendon ailments, treatment is very similar for each one. The most important thing you can do, along with properly treating your dog, is to be sure to acknowledge new and unusual symptoms and not hesitate to take him to the veterinarian if you feel he is in too much pain.
Treatment of Shoulder and Joint Ligament and Tendon Conditions in Dogs
Lots of rest may be required, and the veterinarian will probably suggest hot or cold packs throughout the day to help with pain. She may prescribe anti-inflammatory medication as well. Your veterinary caregiver may suggest investing in a ramp for any stairs your dog faces as he leaves the house to go outside, keeping him off full flights of steps altogether. You may need to rearrange your living situation a bit by keeping him on one floor of the house and blocking off any stairs. Purchasing a slightly raised bed to allow for less stress on him as he is resting or getting up from a resting position may be a good investment, too. There is a chance your veterinarian may suggest you try these types of treatments and consider surgery as a last-resort option.
If you have an overweight dog or a dog that is usually not active, it is important to avoid sudden runs and rough play if this is not part of his regular routine. This can prevent any shoulder injury. If your companion has the symptoms of a shoulder injury, it is important to not take him on walks or runs and to just encourage rest.
In severe cases where the shoulder injury greatly impacts the dog's lifestyle and well-being, your veterinarian may suggest the option of surgery. This may occur if the tests show severe damage to the tendon or if the dog is not healing properly after a few weeks.
Recovery of Shoulder and Joint Ligament and Tendon Conditions in Dogs
Everyday observations of your loved one and just being aware of your dog's behaviors can keep you proactive rather than reactive in this type of condition. Getting him the help he needs as soon as the symptoms appear will help him heal faster and quite possibly avoid any future compounding injuries that could lead to a surgical procedure.
Remember that your veterinarian will give you the proper diagnosis and best advice when dealing with a shoulder injury (or any injury or health concern), so it is vital that you take the dog to the clinic at the sign of any odd behaviors or symptoms. If surgery is required, for example due to chronic lameness and pain, or non resolution of symptoms, recovery will require limited exercise and leash walking only for a period of a month to two months, depending on the severity of the injury and the extent of the surgery.
Shoulder and Joint Ligament and Tendon Conditions Questions and Advice from Veterinary Professionals
Jewel
Staffordshire Terrier
10 Years
0 found helpful
Has Symptoms
large mass bump on shoulder
I have a 10 yr old Stafforshire Terrier, who suffered a blow to her left shoulder when I had to stop suddenly and she hit the dashboard. Vet took xrays, said it looked like bone cancer, but she didn't have any limp before trauma. She doesn't walk on the leg, and there is a large protrusion on front of her shoulder, there was an abrasion after the accident (not much of one) took her to another vet, $600 later, he said she had bone cancer, but I can't believe bone cancer would only show up after an accident that suddenly. I think I need an orthopedic vet, but I live in Kona and there aren't any. It's been 2 months since accident. No loss in appetite. Her blood count was fine. I'd fly anywhere in west coast to get a good vet. Hope you can help.
Its been a year now my girl played with a neighbors dog she was on a leash he wasn't. I think she ran after him and snapped back. Ive been to 4 vets and after the first one they all are saying the same thing. Cancer..they havent been helpful at all. She hasnt used her front left leg in over a year. They wont do anything unless I get an MRI which cost $4,000 .ive tried a few things at one time she was using it when she was swimming, then epsom salt soaks and walks on leash, but its winter and shes back to not using it at all . So my suggestion. Epsom salt soaks and you can buy ag ood cold laser for faster healing. Good luck.
Add a comment to Jewel's experience
Was this experience helpful?
Riley
Border Collie
5 Years
1 found helpful
My 5 year old BC is suffering from a dislocated shoulder. He walks without a noticeable problem, but his should will go in and out if he extends it laterally. Xrays taken at my vet and at a nearby vet school. His bones are fine, but he has some kind of soft tissue damage. As I understand it few vets operate on shoulders to repair soft tissues. Rather than try surgery, amputation has been recommended. I hate the thought of it as he can walk fine and does not seem in pain. Is there anyone in the Midwest who operates on shoulders and at a clinic where they have experience with regenerative therapy? Occasional lameness.
never ever amputate no way and the best place i kno is veterinary specialty center in buffalo grove il 8474597535
Add a comment to Riley's experience
Was this experience helpful?
Tucker
Australian Shepherd
5 Years
0 found helpful
Has Symptoms
not walking or getting up
Tucker is about 5 1/2 years old, 25 weeks post op TPLO on back right leg. Yesterday he was outside, as usual playing with his fur-sister outside when I called them in I noticed him holding up the front left paw limping. I immediately called the vet and got him an appointment which he went in and had x-rays which showed nothing. He was crying out horribly when he would go to lay flat on his right side or if you lift that paw up. Right now he is on Caroprofen and Hydrocodine for pain. I don't see any swelling or inflammation and it's not warm to the touch. He is just avoiding walking and getting up all together which we are letting him do, just rest but I am wondering if we need MRIs or if we should continue with a couple days of rest. He definitely seems to be less pained than yesterday but I'm concerned the x-ray may not have shown tendon or ligament damage but also don't want to put him through an MRI if unnecessary. He is eating and drinking fine, able to use his paw to hold his bone but it's just when he goes to lay flat or if that left paw is lifted up at all. When he walks there is no whining but he really isn't using that paw. The vet checked the whole paw and when she got to the shoulder he cried out in horrible pain then was panting in pain. I'm just unsure if I am being over to top and need to give him a few days of rest before jumping the gun but another part of me that doesn't want to ignore this if it is more severe. I would think the x-ray would show some swelling or something if there was a tear but I've read mixed information. PLEASE HELP!!!!! Should I wait on MRIs or does he need to go asap. Vet recommended rest and NSAID plus Hyrdrocodine to control pain but enticing the poor guy to walk is a chore (but again he is eating and drinking like a champ still!)
Please advise what helped or solved this issue. My longhair Chi is experiencing the same things. Nothing shows up on X-ray or on thermal heat sensing. Laser therapy worked but only for 3-1/2 days before screaming pain came back.
Add a comment to Tucker's experience
Was this experience helpful?
Minmin
pappilion x
15 Years
0 found helpful
Has Symptoms
Wobbly legs when first stands
Hi, My old dog ( Pappilion x ) has a sag in her back and I have noticed her shoulder blades are touching together. Is this normal for her age. I have spent thousands getting her teeth done twice ( even though I told them to take them all out as I did'nt want her to go under again ) and also a unneccessary stomach op due to a misdiagnostic. So before I take her again I would like to know if these are due to her ageing. She is eating,sleeping ok but walks a bit wobbly.She is partly deaf ( selective hearing I say ) and is blind in one eye but still zooms around like she is still a puppy. She is'nt showing any signs of pain.
Add a comment to Minmin's experience
Was this experience helpful?
Dexter
Labrador Retriever
7 Years
0 found helpful
Kind of a freak accident. Was at the dog park and a small dog ran into my large lab named Dexter. Hes not in pain, but can def tell something isn't right. Definitely going to take him to a vet this week, just wanted some early input. His right shoulder is a lot more solid and there is kind of a ball in his left shoulder. Any info will help.
Add a comment to Dexter's experience
Was this experience helpful?
Mako
Husky mix
1 Year
0 found helpful
My dog is only 1 year old and the past few days he hasn't been eating much. Only every other day. I touched his shoulder and he started crying. I then touched all other 3 to see if his muscles were the issue. He cried at each muscle. He is sleeping 24/7 and uninterested in doing anything else. I tried to give him a treat, and told him to sit. His legs started wobbling and shaking as he tried and he NEVER got his butt to the ground. Just mid squat with shaky legs and then stood bad up. Could this be Arthritis?.... at ONE years old? Or did he pull all of his muscles or tear each one? IF THIS IS RELEVANT: he had runny stool, and has been urinating 3x more than usual when we go outside.
Add a comment to Mako's experience
Was this experience helpful?
Stricker
German Shepherd
2 Years
0 found helpful
Hi my dog hurt his shoulder running now he won't put any weight on that leg took to vet he did an exam said he tore rotator cuff. Gave him anti inflammatory meds. Doesn't seam to be helping been2 weeks
Add a comment to Stricker's experience
Was this experience helpful?
Jess
Border Collie Cocker
7 Years
2 found helpful
Hi my border collie has lameness which the vet seems to think is arthritis, she was x rayed this week and the vet said there is a little arthritis but nothing major, and is considering ct scanning her for further investigation.We are treating her with metacam daily, and it seems to be that after a few days rest where the lameness improves,it takes one awkward twist and we're back to square one in that she's lame again.I am using hot and cold pads on her, stopped exercise and medication.I am not sure at this point what we can do is there is a possibility this is tendon related? If so why wasn't this picked up by x ray?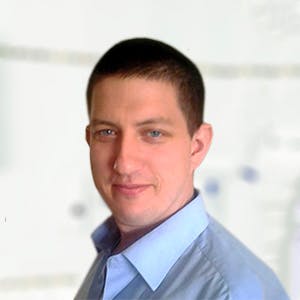 3320
Recommendations
Tendons do not show up on x-rays unless they are calcified or have other pathologies, normally we settle on tendon injuries from symptoms and ruling out other conditions; an MRI will show tendons. It is possible that the cause is arthritis but without an examination and checking x-rays I cannot confirm the diagnosis. Generally, in any case rest is best whether the cause is arthritis or another musculoskeletal condition; if you have doubts or concerns, seek another opinion with a Veterinarian in your area. Regards Dr Callum Turner DVM
Add a comment to Jess's experience
Was this experience helpful?
Cloë
Boerboel
3 Years
2 found helpful
We have a Boerboel, 3 years old, very fit and healthy, not overweight. Enjoys running. She started limping a month ago. We took her to the vet. Seems left shoulder has injury. Vet cannot say for sure what is wrong. She got injection and anti-infl pills. Also put her on Glucosamine and Chondroitin powder. She said we should monitor the dog. She is still limping after 3 weeks. I see the label on the tub of powder says it takes 6 weeks to see the difference. Should we wait or rather go for x-rays? How long does a shoulder injury take to heal? We walk her, but mainly on grass.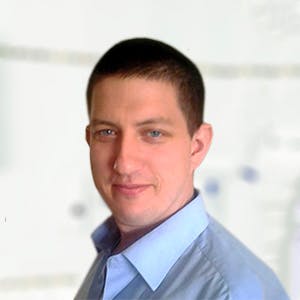 3320
Recommendations
It can take a few weeks for the benefits of supplements to show an effect, you should continue to monitor Cloe in the meantime; as for exercise you should be keeping her well rested and only taking her outside on a lead to do her business and then straight back into the house. It is difficult to say how long it would take to heal because it depends on what the specific issue is and the type of tissue (bone, ligament, tendon, muscle etc…) affected. If you want to have an x-ray to rule out certain conditions, it would be beneficial; you should discuss with your Veterinarian. Regards Dr Callum Turner DVM
Exactly the same problem with our 9 year old Boerboel. No pain when examined - no pain after exercise, only limping for a couple of steps in the mornings or after lying down for an hour or so during cold weather. Some days no limping at all. He does not do well with anaesthetic, so x-rays etc. is not really an option at the moment. Very athletic dog . I know it is difficult to keep these dogs quiet for extended periods of time, but it seems to be the only thing that helps along with very mild and limited exercise. I expect it to take months to get better , if ever.
Thanks so much for the response!
We took her to the vet again, another vet. He examined her very thoroughly, but could not find anything wrong. She does not show any feeling of pain when she is examined. The problem is also, late in the day, she will not be limping. She limps worst early in the morning after sleeping on her bed. This morning when we took her for a walk, she was limping very very bad. So we walked slowly. As we walked, her limping got less and disappeared totally. She walked faster - we always keep to a pace where she does not limp at all. I jogged with her up to a month ago, and she just wants to run again, she loves the running. I am not going to run with her until the limp is totally gone. So when we take her to the vet, there is no limping. The vet said that he thinks we can wait with the x-rays. He thinks it is something like a sport injury. He gave more pills. I just wish I knew why she limps so bad when waking up in the mornings and why she can walk it out. I do not want to be irresponsible, I do not want to cause more damage. I do not know how long I should wait, I know from own experience that a sport injury can take a while to heal, but are we sure it is just that? We want to keep her still, but she loves chasing after birds and just running around like crazy in the back yard. For the last week I kept her in the house to limit her running around, but it seems it did not really help, she still limps like always. I hate it when she has pain and I feel powerless...
Add a comment to Cloë's experience
Was this experience helpful?
Rocky
American Pit Bull Terrier
2 Years
0 found helpful
My 2 year old pit bull mix Rocky (50lbs) has hurt his front right shoulder. We came home from a vacation where he ran around and was active. But it was after we'd been home for 2 days we noticed he started really limping.

He is still limping, he can get around and still jumps up on the couch but has less mobility. I carry him up stairs or anything that would cause strain, he's really being babied haha.

I did a soft examination myself and it especially causes him pain when the Shoulder is pushed toward his body not necessarily away and extended. We've been containing him and helping him lay low.

Any idea on what it could be and how to really help him? I know nothing beats a vet visit but just not able to deal with the costs.

Thank you for your time and help!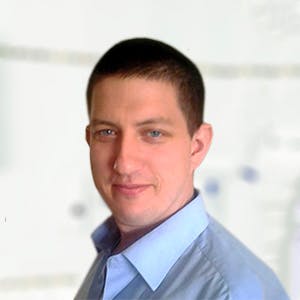 3320
Recommendations
Sprains and muscle tears may occur with excitement and overactivity; I get concerned more about injury to the brachial plexus, whether it is bruising or avulsion (if he is using the limb avulsion is unlikely). In these cases as you know a visit to your Veterinarian is best along with an x-ray or two; if that isn't an option, rest is best and look for improvement over the coming days. If you don't see any improvement I would strongly recommend you visit a charity clinic or shelter to see if they can offer low cost examination etc… Regards Dr Callum Turner DVM
IS THERE AN OVER THE COUNTER MEDICINE THAT I CAN GIVE TO HELP WITH THE SWELLING AND PAIN FOR NOW
Add a comment to Rocky's experience
Was this experience helpful?
Kelly
Pug/terrier
10 Years
0 found helpful
Hi: My pug/terrier mix has had a limp in the front leg for the past year. I have taken her to a vet who gave her anti-inflammatories, which didn't work. Took her to another vet who said her shoulder is popping in and out of socket, and feels she must have dislocated her shoulder jumping down at some point and damaged it, although we have little stairs for her. She is on meloxicam right now and some codeine. He suggested some weight loss (she is only 21 pounds, but we're trying to get her down to 17 or 18), but if that doesn't work, then an operation. She is 10 years old. A question....is there a brace or something that could possibly correct her problem so we can avoid surgery? We don't want to have to put her through that if at all possible, and I really don't want her to be in pain like this for years to come. Thank you.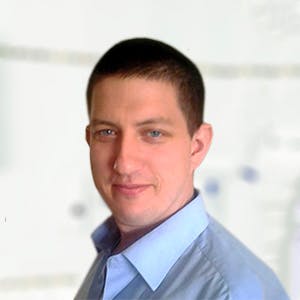 3320
Recommendations
The position of the shoulder joint in dogs makes it difficult to brace and bracing is not as widely done in veterinary medicine than in human medicine; without knowing more about Kelly's specific problem it is difficult to advise, it would be worth having an Orthopaedic Specialist have a look over her medical records. Regards Dr Callum Turner DVM
Add a comment to Kelly's experience
Was this experience helpful?
Hunter
Labrador
5 Days
0 found helpful
My Labrador had an accident 2 Year's ago where he severed an artery in his front leg which he by some miracle survived. Since then my dog "Hunter" has continually had lame issues I believe he may have ligament damage.
The vet in the past when I have explained his on going problems after walking every time just suggests he takes pills for a week which doesn't help as nothing changes.
Are u able to suggest any other method to help him ?
Hunter will be 5 in October.
Any input will be greatly appreciated.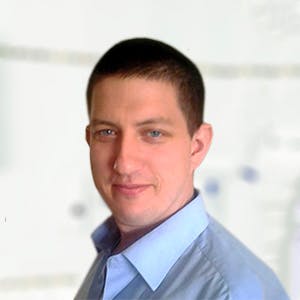 3320
Recommendations
Without examining Hunter thoroughly it is difficult to determine whether there are any other signs of injury, sometimes after a severe injury like this there may be ongoing discomfort due to nerve damage or other issues. If you're not happy with the response from your Veterinarian, you should visit another Veterinarian for an examination or see an Orthopaedic Specialist for their input. Regards Dr Callum Turner DVM
Add a comment to Hunter's experience
Was this experience helpful?
dog
American Staffordshire Terrier
10 Years
0 found helpful
my ten year old american staffordshire pulled a muscle in her right shoulder and never complains of pain, except now. i've ice packed it then alternate heat, but what can i give her over the counter for inflammation?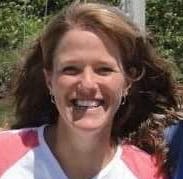 1611
Recommendations
Most OTC pain/anti-inflammatory medications can be harmful for dogs, and there really aren't any safe human medications for long term use in dogs. I can't recommend anything without examining her, regardless. If she is painful, it would probably be best to have her seen by a veterinarian who can examine her and prescribe an appropriate medication. I hope that she is okay.
Add a comment to dog's experience
Was this experience helpful?
Bailey
English Springer Spaniel
9 Months
0 found helpful
My 9 month old springer was trampled by a pony 2.5 months ago and has been left with an intermittent limp on the right. I took her straight to the vet and it was felt this was a shoulder sprain and prescribed a 10 day course of metacam with 10 day rest as much as poss and only walking on the lead. The limbing gradually got better until it pretty much went away. Then recently he spent a day at the local kennels and slept on the cold concrete floor waiting for me by the gate - the limping has returned. I'm worried it could be a ligament tear so am thinking of getting an MRI scan. If a tear is diagnosed, would the only option be surgery and if so any idea of approx cost? I've been quote £2,000 for the MRI, but would like a rough idea of the cost of the surgery. Many thanks,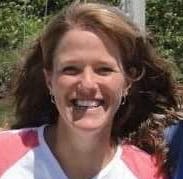 1611
Recommendations
An MRI would be the definitive test to determine the extent of Bailey's injury. As far as cost of surgery, it depends on the injury, and varies by region. Since I have no way of knowing these things, it would be best to consult with a surgeon once you have the MRI, as they will know more what type of surgery is necessary, and will be able to give you a cost estimate.
Add a comment to Bailey's experience
Was this experience helpful?
Abby
Dachshund
7 Years
0 found helpful
After a typical walk, our dachshund/lab mix woke up with severe pain in her right shoulder. It's sensitive to the touch and she won't walk. Period. Not even with a limp. She just lays on her side and it doesn't matter which side she lays on, but she won't get up. She has eaten and bowel movements are ok but I have to pick her up and carry her. She won't get up. We tried giving a baby aspirin, but stopped after we read some warnings about NSAIDs. I think it is a ligament or tendon issue. What should we do?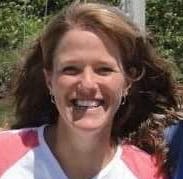 1611
Recommendations
Thank you for your email. It would be best to have Abby seen by your veterinarian to determine what her injury might be, and how to treat it. I hope that she is okay.
Add a comment to Abby's experience
Was this experience helpful?
Jace
American Bulldog
4
0 found helpful
My dog was running on a farm last year around this time. He fell over a tree that was down, he shoulder dived into the dirt for a good 5 ft. He was limping after that, I took him to the vet but they said it seemed sprained, no x-rays were done at the time just a regular extension of the leg. He now limps after running very fast in a short time. If he had fractured his shoulder last year what should I do to help him now? And if it is ligaments what should I do?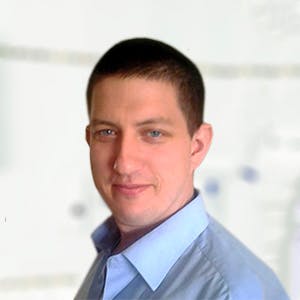 3320
Recommendations
Without having x-rays, we cannot know for sure if there was any fractures or not; if the limping is due to ligament damage then rest is usually be best course of action but it depends on the severity. I would visit an Orthopaedic Specialist since these limping episode occur a year after the original injury to the leg; there are many different variables with no single correct answer for treatment. Regards Dr Callum Turner DVM
Add a comment to Jace's experience
Was this experience helpful?
Bruno
Deutsch Draathar
10 months
0 found helpful
Bruno, a 10 month old GWP, has just had surgery to repair an OCD lesion on his right humorous. The surgeon cut some ligaments to get to the defect in the joint, but he is a mon of little words. The recovery period we were expecting was 5 to 6 weeks on leash. The new instructions involve confinement for 8 weeks before starting any kind of outdoor exercise or therapy. I have a sense this surgeon is rather old book, and would like to keep Bruno's supporting muscles as fit as possible before he is finally allowed to run off leash and goes from 0 to leaping tall buildings and crushing through brush at the speed of the nearest bunny. I would like to start him on hydrotherapy and controlled folks on the lead as soon as it is reasonable to avoid him injuring himself as soon as he gets freedom. Any advice you can give me would be helpful.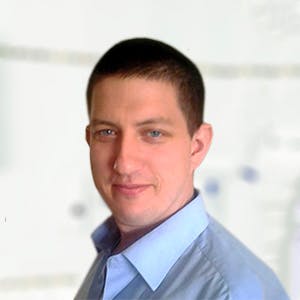 3320
Recommendations
Whilst your Veterinarian may be old book (or old school), Bruno is under his duty of care; I cannot recommend any different time frame for Bruno without examining him first (to establish a Doctor - patient relationship). Rest is important after this surgery and the extent of the bone flaps or mice that were removed would have a bearing on the overall recovery time and time frame; consultation with a Veterinary Physiotherapist may be beneficial to ensure that Bruno keeps his muscle tone. Regards Dr Callum Turner DVM
Add a comment to Bruno's experience
Was this experience helpful?
Pippy
chihuahua mix
1 Year
0 found helpful
I went on vacation and my parents had my 6!pound chihuahua on Sunday we got her back and she wouldn't jump or anything and by Tuesday I called the vet as she would cry out at different times. The vet was very vague by saying shoulder injury and gave us an anti inflammatory to give her, she literally lays by herself which every night she has slept with me is this something that will go away? She acts so scared to be around me and I do not know what to do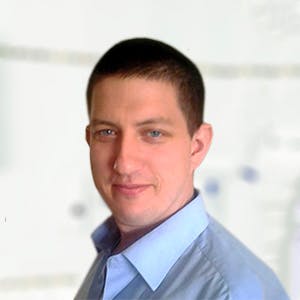 3320
Recommendations
It may be a small injury which will resolve itself with time like a sprain or it may be something more serious. If you don't see any improvement after two or three days of trying the antiinflammatories, visit your Veterinarian for an examination. Without examination Pippy I cannot make any comment about the severity of the condition or prognosis. Regards Dr Callum Turner DVM
Add a comment to Pippy's experience
Was this experience helpful?