What is Toothpaste Poisoning?
The toxicity of this product has a rapid effect on canines. Considered safe for humans, xylitol, can cause life-threatening low blood sugar (hypoglycemia) within 10 to 15 minutes of ingestion. Eating a large quantity of toothpaste or other products such as baked goods or mint candy can cause liver necrosis (death of liver cells) and liver failure.
Xylitol is a sugar alcohol that is used in many products such as chewable vitamins, sugar-free gum, and toothpaste. If your dog consumes xylitol, the toxic effect can produce severe complications that can lead to death. If you suspect your pet has consumed toothpaste, or any other product containing the natural sweetener xylitol, contact the veterinarian immediately.
Book First Walk Free!
Symptoms of Toothpaste Poisoning in Dogs
Pet owners may benefit from the use of xylitol in their diets, or oral care. However, use of this product must be carefully watched around our canine family members. If your dog consumes toothpaste, you may see the following symptoms:
Vomiting
Lethargy lack of muscle control and coordination (ataxia)
Weakness
Malaise
Seizure
Collapse
Black tarry stool
Coma and eventually death
It's important to note, there have been cases where dogs (and other common house pets) have not shown visible symptoms until liver failure occurred.
Causes of Toothpaste Poisoning in Dogs
The difference in the toxicity of xylitol between the human species and the canine species is quite remarkable. A human can ingest up to 130g/day of the sweetener with the effect of diarrhea at most, and no other abnormalities. If a dog consumes >0.1 gram/kg of xylitol, acute hypoglycemia can occur in less than half an hour. In canine, xylitol is almost completely absorbed into the blood extremely rapidly and thus results in a sudden drop in glucose levels. Further, severe complications can occur. The death of liver tissue leading to complete liver failure can result, which is thought to be caused by elevated liver enzymes and the fact that the xylitol depletes adenosine triphosphate, which is necessary for normal cellular function.
Diagnosis of Toothpaste Poisoning in Dogs
While many dogs show immediate toxicity to the xylitol, some will not show signs until the liver has been damaged extensively.
After you've scheduled an appointment and arrived at the veterinary hospital, be sure to be prepared to relay any and all suspicions in great detail to the veterinarian. Did your pet ingest baked goods, sugar free gum or toothpaste? After verifying your concerns, the veterinarian will begin with a complete blood profile. She will find absolute hypoglycemia, confirming the diagnosis of xylitol poisoning. Other test results may show hypokalemia (low potassium) due to the insulin moving the potassium into the cell, and hypophosphatemia (phosphate deficiency).
There may be hyperbilirubinemia (abnormally high bilirubin in the blood), prolonged coagulation times (as a result of low blood platelets which is called thrombocytopenia), and evidence of gastrointestinal hemorrhaging.
Treatment of Toothpaste Poisoning in Dogs
Whether or not your veterinarian will induce vomiting depends on the amount of xylitol ingested. If your dog is asymptomatic, vomiting will likely be induced. In either case, whether visible symptoms are present or not, your dog will be hospitalized in order to start intravenous therapy.
With the process of intravenous therapy, potassium, phosphorous, liver enzymes, blood coagulation, and bilirubin concentration will be verified every 24 hours for at least three days. Liver function will be checked carefully throughout your pet's hospital stay. The blood glucose will need to be monitored closely, with a verification of the level by the veterinarian or vet technician every hour (sometimes two hours) for a total duration of twelve hours, until the level has been corrected.
Liver protectants, antioxidants, and vitamin E may be administered. Plasma and/or blood transfusions may be done if coagulopathy is present.
Recovery of Toothpaste Poisoning in Dogs
Depending on the amount of xylitol consumed by your dog, the veterinarian may want to repeat the blood testing in 2 to 3 days after your dog's release from the hospital, in order to evaluate the liver function. The prognosis can be good for xylitol poisoning in dogs; mild hypoglycemia will resolve in a few days with prompt treatment. If liver necrosis or failure has occurred the outcome is less favorable. Because the number of products which contain xylitol is constantly growing in day to day household food and personal care items, careful analysis of merchandise labels as well as diligent storage of food and oral care products is highly recommended.
Toothpaste Poisoning Questions and Advice from Veterinary Professionals
samsom
Rottweiler
4 Months
1 found helpful
my 4 month old rottweiler had eaten some pieces of an alive duck and his breath smelled of flesh/blood so i put a little toothpaste om the tip of my finger and tried to clean his teeth. i didn't know toothpaste was toxic to dogs. i've read this and i don't know if he'll die?? will this little bit of toothpaste be deadly to him since he's a 4 month old?he's acting normal right now so??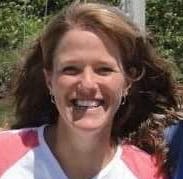 1381
Recommendations
That small amount of toothpaste should not cause any toxicities for Samson, but he might have some GI effects from eating the duck. If he starts vomiting, having diarrhea, is lethargic or doesn't want to eat, he should be seen by a veterinarian. Otherwise, you should be fine to monitor him.
My dog drinks at the toilet bowl with poop and I put toothpaste in the finger and clean it repeated the procedure twice, can it kill my pit bull?
Add a comment to samsom's experience
Was this experience helpful?
Charlie
ShihTzu
7 Months
0 found helpful
I brush my 7 months old shihtzu 4 times already with Colgate before I knew that this can be poisonous for dogs. He eats the Colgate everytime I brush him. The days past he seems a bit weaken to eat unlike before. But no signs of vomiting. What should I do? Please help me. Thank you.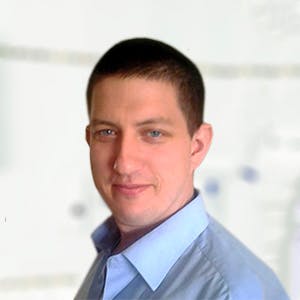 2959
Recommendations
Colgate toothpastes contain artificial sweeteners among other ingredients which may be dangerous for dog health; I would recommend visiting your Veterinarian for an examination and a check of blood glucose to be on the safe side as I cannot check all of Colgate's toothpaste offering to see if any of them contain dangerous ingredients. Regards Dr Callum Turner DVM
Add a comment to Charlie's experience
Was this experience helpful?
Athena
German Shepherd
1 Year
0 found helpful
My dog found a dead animal and started chewing it. When she got back in the house her breath smelled terrible. I put some tooth paste on my fingire and she liked it. I looked it up afterwards and I'm super worried should I?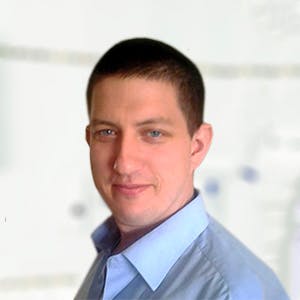 2959
Recommendations
Toothpastes that contain xylitol can be dangerous for dogs as it can cause their blood sugar to plummet; a small lick shouldn't be too dangerous, but the quantity and concentration would be the variable here. Dogs have special toothpaste you can buy from pet stores. Look out for the signs of poisoning and if you notice any visit your Veterinarian. Regards Dr Callum Turner DVM
Missus Spottie Putterbutt
11+ years old
Maltese, Bichon, and Shitzu mix.
She is very healthy and is showing any signs of slowing down.
Add a comment to Athena 's experience
Was this experience helpful?
Howie
Beagle mix
2 Years
0 found helpful
As I was packing for vacation I noticed a small travel size tooth paste went missing. Howie stole it and chewed on the cap. A small amount of tooth paste seems to have leaked through but not much (I can see the seal and the tube is pretty full). Howie went on his walk after this and ate a small can of wet dog food. About an hour later he is napping. The toothe paste did not have xylitol listed as an ingredient but does have 0.234% sodium flouride. Should I be concerned? Thank you!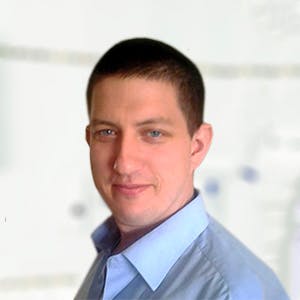 2959
Recommendations
Whilst there is a concern for fluoride poisoning in dogs which consume human toothpaste, a lick of the cap would have an insignificant amount which is unlikely to cause any problems and is xylitol free. Also check out our page on fluoride poisoning in dogs which I've included below; if you notice any of the symptoms or are generally concerned visit your Veterinarian. Additionally, fluoride is now being recommended for dogs (in some reports) in small amounts to help with dental hygiene; see the second link below. Regards Dr Callum Turner DVM
www.vetary.com/dog/condition/fluoride-poisoning
http://veterinarymedicine.dvm360.com/fluoride-its-not-just-humans-anymore
I drop a small drop of toothpaste and my dog licked like almost of it, is my dog health in danger?
Add a comment to Howie's experience
Was this experience helpful?
Boopars
Australian Cattle
5 Months
1 found helpful
My puppy of about 5 months has possibly ingested a small amount of toothpaste. She hasn't eaten in 2 days, has been vomiting, diarrhea, and she appears depressed and weak. I can't afford to take her to a vet. Should I be worried? Will it pass in a couple days? Is there anything at all I can do at home? Please and thank you for any help you can provide.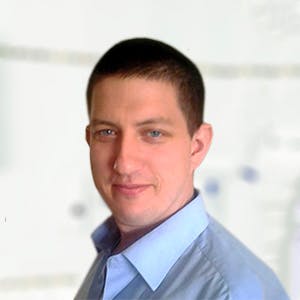 2959
Recommendations
Toothpaste can be very poisonous to dogs depending on the ingredients, some artificial sweeteners used in human toothpaste can lead to a hypoglycemic event which can be deadly but after two days the risk of this is well past. Most likely Boopars is having some gastric upset from the toothpaste and most likely pass; try to offer some boiled chicken and rice which may help as it is bland and non-irritating. I would however recommend visiting your Veterinarian regardless of cost if there is no improvement in her condition. Regards Dr Callum Turner DVM
Add a comment to Boopars's experience
Was this experience helpful?
Moe-B
Maltese
4 Years
0 found helpful
My dog Moe-B ate a small amount of tooth paste he's a Maltese and is 4 years old I can't really get him to a doctor right now what can i do to help him i read articles and it says it is poisiones !!!!!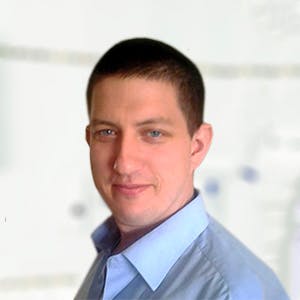 2959
Recommendations
Many toothpastes have xylitol as an artificial sweetener; this isn't tolerated well in dogs and can cause blood sugar to plummet. Xylitol is quickly absorbed into the bloodstream, so if he is displaying symptoms it would be too late to induce vomiting. I would recommend visiting your Veterinarian to be on the safe side to check blood glucose levels etc… especially if you are noting shaking and weakness. Regards Dr Callum Turner DVM
Add a comment to Moe-B's experience
Was this experience helpful?
hero
Dachshund
9 Years
1 found helpful
My dog had smelly breath so I used a little bit of toothpaste and did not realise it was harmful to dogs,he has been sick a couple of times what foods should I give him and should I take him the vets?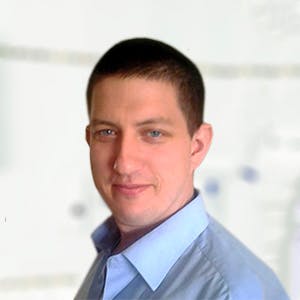 2959
Recommendations
It is very important to see if there is xylitol in the toothpaste as this may cause hypoglycemia and can be fatal as dogs are a hundred times more sensitive to xylitol than humans; if there is no xylitol in the toothpaste, you should try to encourage Hero to eat a bland diet of boiled chicken and rice as it isn't irritating to the stomach. If he is lethargic, vomiting or has any other symptoms listed on this page you should visit an Emergency Veterinarian immediately. Regards Dr Callum Turner DVM
Add a comment to hero's experience
Was this experience helpful?
Penny
Poodle
2 Years
0 found helpful
Toothpaste ingestion
My toy poodle ate my toothpaste off of my toothbrush. Even though it was just a drop, I read this can be poisonous for dogs and want to make sure I don't need to worry. The brand is Crest 3D White. The active ingredient is sodium fluoride .243%. The list of inactive ingredients does not contain xylitol but I can't be certain. Should I expect any symptoms or sickness from her? Is there something I should do? It's been about 30 minutes. Thank you so much.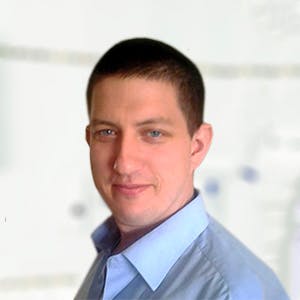 2959
Recommendations
The fatal dosage of sodium fluoride is 5-10mg/kg (2.5-5mg/lb), symptoms of poisoning may present after consuming 1mg/kg (0.5mg/lb); symptoms of toxicity generally present within two hours of consumption, if it is past this time then most likely Penny is out of the woods. A toothpaste containing 0.243% of sodium fluoride would contain 2.43mg of sodium fluoride per gram of toothpaste; this shouldn't be enough to produce symptoms, but if you have any concerns contact your Veterinarian or the Pet Poison Helpline. Regards Dr Callum Turner DVM www.msdvetmanual.com/toxicology/fluoride-poisoning/overview-of-fluoride-poisoning www.petpoisonhelpline.com
Add a comment to Penny's experience
Was this experience helpful?
Lila
Chihuahua rat terrier
1 Year
-1 found helpful
Our chihuahua had a very small amount of toothpaste from the outsideof the tube . Should i be concerned. At night when she was kenneled she had some throw up and put. My mom said maybe the dog flu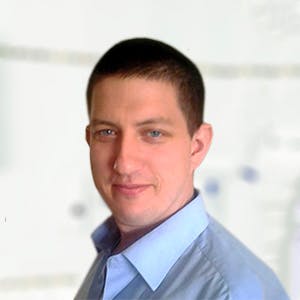 2959
Recommendations
Many toothpastes have sweeteners which are alcohol based instead of sugar based, the problem with these sweeteners is that dogs are 100 times more sensitive to them than to regular sugar. If Lila vomited, but hadn't shown more severe symptoms within 30 minutes, I wouldn't be too concerned; check her for signs of lethargy, seizures, muscle weakness or collapse. If you notice any worrying symptoms, visit your Veterinarian. Regards Dr Callum Turner DVM
I brushed my dogs teeth with toothpaste before looking up if it was okay or not!! Terrible mom moment but should I be concerned?
Add a comment to Lila's experience
Was this experience helpful?