What is Groaning?
Dogs of varying breeds are more vocal than others, such as the Basset Hound or other hound breed. For similar breeds, groaning is simply something the dog owner becomes accustomed to. There are dogs, however, which groan suddenly and consistently for no apparent reason to the owner. Groaning in dogs is typically a means of wanting attention, a sound of satisfaction from being petted or rubbed, or can be a sign of discomfort. The more dog owners know and are in tune with their dogs, the more likely they will be able to decipher the reason as to why the groaning is occurring. Factors to consider are if the dog is a puppy, a perfectly healthy dog in his middle years, or an aging dog; if he is groaning while sleeping, groaning when lying down, or making the sound when rising from a resting position. Aging dogs may groan if they are not feeling well or if they are very tired. Groaning is typically not a serious sign of any disease, but in some cases may represent a health issue. Groaning in dogs may be caused by the following:
Panosteitis
Osteoarthritis
Ascites
Illness or disease
A vocal breed
Wanting attention
Book First Walk Free!
Why Groaning Occurs in Dogs
Panosteitis
Panosteitis, is a condition of rapid bone growth. When puppies have bones that grow more quickly than they can keep up with, pain can occur. Eventually they do adjust, but the initial discomfort of "growing pains" can be hard to bear.
Osteoarthritis
Osteoarthritis occurs when the cartilage thins out between the joints; it is a degenerative condition that, in time, can cause stiffness and pain in the joints. Osteoarthritis generally occurs in aging dogs.
Ascites
When fluid builds up within the abdomen caused by a primary disease or illness, the dog's abdomen can become distended. This condition, marked by swelling and pain, makes it very difficult to lie down.
Illness or Disease
Any number of illnesses or diseases can cause pain and suffering in dogs. Dogs that are suffering from an internal illness or disease can voice their pain by groaning when changing positions or when making specific movements. They may also groan for no apparent reason to the owner, but when they are really having pain.
A Vocal Breed
Many dog breeds are generally more vocal than others. Groaning, moaning, and other little noises often occur when they are satisfied, when they are lying down to rest, or when they are being petted and loved on.
Wanting Attention
When dogs want their owner's attention, they tend to whine, bark, moan, and groan until they get the attention they want. Sometimes ignoring their requests causes those dogs which are more stubborn and strong-willed to make these noises continuously until they get the attention they want.
What to do if your Dog is Groaning
If you notice your dog is groaning, and he doesn't normally groan, make an appointment with your veterinarian. Your veterinarian will be able to get to the bottom of their groaning sounds by asking you several different questions in order to get more information about his groaning habits.
In order to rule out any health concerns, your veterinarian may want to take a few laboratory tests to get a better picture of what could be causing your dog to groan. He will take into consideration is age and past health issues before conducting any tests. He may perform blood work, urinalysis, biochemistry profile to begin, and then do any imaging or CT scans he feels are necessary. If it is an older dog and he suspects he may be having joint pain, these will be effective in taking a closer look at his joints. He may also palpate the abdomen and take further tests of the abdominal area to check for any buildup of fluid that could be causing him some discomfort.
Prevention of Groaning
Preventing the groaning of your dog will depend on the health issue your dog is having. Once the health issue is diagnosed by your veterinarian, he will recommend treatment options to help your dog become well again. Once the treatment options are in place, and you are consistently giving him any medication that he needs at home, his symptoms may begin to go away. If he is recovering, he may moan and groan less as his pain is decreasing.
If your dog is groaning due to a behavioral issue or because of his vocal breed-type, prevention may be quite tricky. As a dog owner, you may be simply relieved that your dog's groaning is not due to a health concern and may be able to tolerate this sound. However, if the groaning is something you want to stop, you may do different things to help prevent it. Distracting your dog when he begins to groan may help, being sure he is always fed on a regular schedule, has a comfortable area to sleep, and gets plenty of attention from you may be ways to prevent this behavior. If your dog's groaning is out of control and you are out of options, you may contact a behavioral therapist or a trainer to help you reduce your dog's groaning to a minimum.
Cost of Groaning
The cost of treatment for groaning in dogs depends on the health condition. Costs can range from $300 for the treatment of arthritis, $500 for a behavioral therapist, and up to $1800 to treat ascites. Typically, panosteitis can cost up to $800 for treatment.
Groaning Questions and Advice from Veterinary Professionals
Snoofy
Retriever
2 Years
0 found helpful
My dog is groaning and making noise ,he is active and plays well. He eats properly but from a few days he groans while lying down and also while sleeping. What might be his problem. We find it sad to hear him doing so.
Add a comment to Snoofy's experience
Was this experience helpful?
Zeke
Jack Russell Terrier
7 Years
0 found helpful
Has Symptoms
Groaning Sighing Lethargic
My dog Zeke is a Jack Russel Chihuahua mix, 7 years old.. and recently his groaning has gotten a lil worse.. he doesn't appear to be in any sort of pain however when i scratch his belly or his ribs the groaning intensifies alot. Typically i would just write this off as him wanting attention but the past 2 days he hasnt bee himself, doesnt want to go outside, his energy level seems very low, he eats and drinks but it seems minimal. We introduced some new treats into his diet recently and i've been just writing it off as an upset belly, but today things seem to have taken a turn. When i pick him up the groaning is intense and if i hold him to me thats all i can hear. he has had no medical conditions that i know of.
Add a comment to Zeke's experience
Was this experience helpful?
Zeus
Saint Bernard
6 Years
1 found helpful
Zeus suddenly started groaning very loudly 2 days ago. This only happens when he lays down. We immediately decided to take him to the vet as this is not normal behaviour for him. The vet performed x-rays and couldn't find anything wrong but noticed his heartbeat was very rapid (150 beats per minute) and suggested we take him for a emergency heart sonar - everything came back normal. The vet is now only available next week yet we still don't know what is causing the discomfort associated with the worsening groaning...

Obviously something is wrong but we have no definitive answer.
Add a comment to Zeus's experience
Was this experience helpful?
Molly
Staffordshire Bull Terrier
12 Years
0 found helpful
Molly is an 11 almost 12 year old staffy, she had recently had a hysterectomy, never had puppies.. But lately she has started groaning and moaning.. She's a little slow atm but also alittle chubby although we exercise her regular.. But the sighing and moaning is recently new.
Add a comment to Molly's experience
Was this experience helpful?
Greta
German Shepherd
1 Year
0 found helpful
Has Symptoms
Groaning, Vomiting, Won't eat/drink
Groaning, vomiting, won't drink/eat
She won't eat food or drink water. She groans when moving or laying down, she doesn't play with her toys anymore, she doesn't get excited when she hears the other dogs outside.
Add a comment to Greta's experience
Was this experience helpful?
Nyssa
Chihuahua
3 Years
0 found helpful
My 3 year old chihuahua seemed just fine till about 3 days ago. She now whines when inside almost constantly, and has become obsessive about 2 squeaky toys. I thought maybe there was an odor on the toys so I washed them both, but she is still obsessive. She licks them a lot, has to have them near her all the time and whines almost constantly. Her last heat was about 3 or 4 months ago. When she goes outside she's fine. She plays, digs, runs around. No whining. She seems to be eating and drinking water just fine and pooping ok. But the obsessiveness over the 2 toys and near constant whining indoors isn't her usual behavior. Nothing happened to stress her out, so I'm worried and confused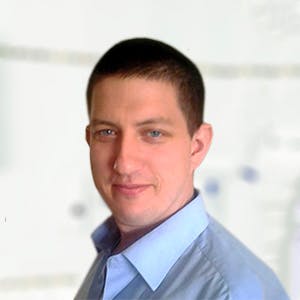 3320
Recommendations
It sounds like Nyssa is exhibiting maternal behaviour towards those two toys which is normally an indicator of a hormonal imbalance which may occur in intact females; normally spaying is a good course of action if you're not planning on breeding her, but you should consult your Veterinarian for an examination to ensure it isn't anything more serious. Regards Dr Callum Turner DVM https://wagwalking.com/condition/maternal-behavior-problems
Add a comment to Nyssa's experience
Was this experience helpful?
Harley
cattle dog mix
3 Years
0 found helpful
Hi, I was wondering why my dog breathes heavily when she is sleeping and sounds like normal breathing but a lot heavier.She doesn't seem to have any problems breathing when she is awake. is this normal? if not what can I do?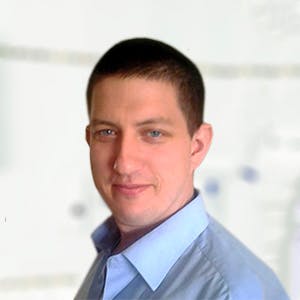 3320
Recommendations
There are various causes for heavier breathing whilst sleeping which may include sleeping position (like people snoring on their back), elongated soft palate, laryngeal disorders among other causes. If Harley is normal whilst awake I would just keep an eye on it and bring it up with your Veterinarian at Harley's next check up. Regards Dr Callum Turner DVM
Add a comment to Harley's experience
Was this experience helpful?
Sweetie
Shepherd
8 Years
0 found helpful
our shepard/ Siberian husky groans more lately , especially when snuggling with her at night , its intermitent groaning , shes maybe 7 or 8 we rescued her and don't know much about her except shes very sweet ,have had her 4 years , she weighs 85 lbs and seems healthy , plays with her other dog friends and loves cold weather outdoors activities. HELP?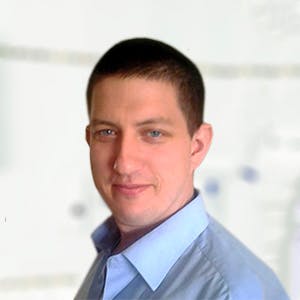 3320
Recommendations
Groaning may be an indicator of pain, looking for more attention, internal disorders among other causes; without examining Sweetie I cannot say what the specific cause of the groaning is. You should visit your Veterinarian for an examination to determine a cause and to treat or manage as required. Regards Dr Callum Turner DVM
Add a comment to Sweetie's experience
Was this experience helpful?
Henry
German Shepherd
1 Year
0 found helpful
My dog (1.5 year German Shepherd, Collie mix) has not been able to keep food down for the past couple of days. He throws up his food between 1-6 hours after eating - sometimes it looks digested, liquid and yellow in color, and sometimes it looks like it just came out of the bowl. He is still wagging his tail, interacting with me, and hungry for food. I took him to the vet and they gave him an anti nausea shot and fluids and put him on a chicken and rice bland diet. He kept food down for 48 hours and then vomited again. He is still pooping - very small poop once per day. I don't believe he ate anything he shouldn't have, especially since he is acting pretty normal. He doesn't whine when I push on his stomach. His breath smells very foul and sour, but he still has his appetite. Since I got him two months ago, he has groaned often when lying down and always wants his belly rubbed. He had worms when I got him and didn't have much of an appetite, but I treated him with dewormer medication and his appetite increased.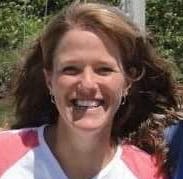 1611
Recommendations
Thank you for your email. Without examining Henry, I am not sure what might be going on with him, but it might be a good idea to have some x-rays taken if they haven't been already. He may just need more supportive care by your veterinarian, but he may have an underlying problem that needs to be resolved. It would be best to follow up with your veterinarian and let them know that he is still vomiting so that they can recommend any further testing or treatments. I hope that he does well.
Add a comment to Henry's experience
Was this experience helpful?
Winston
Labradoodle
11 Years
0 found helpful
I have an 11 year old labradoodle that recently starting groaning/sighing when laying down. He tends to make periodic groaning noises during the day when laying around and sometimes louder ones at night. He recently went in for a check up and was blood tested and everything seemed fine (it wasn't specific to the groaning though). I suspect he may have slight joint discomfort but he is very stoic and never shows it. Any other thoughts as to what may be causing this?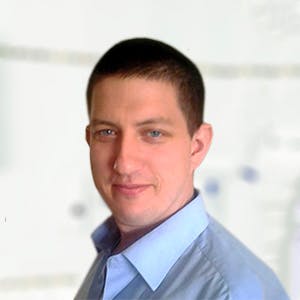 3320
Recommendations
Dogs are generally stoic so it is hard to judge whether they are in pain or not, but the goaning may be in relation to joint pain given Winston's age and you may consider trying him on some joint supplements to see if there is any improvement before moving on to anything else. But you should have your Veterinarian examine Winston again and he may require an x-ray or two to rule out certain conditions. Regards Dr Callum Turner DVM
Add a comment to Winston's experience
Was this experience helpful?
Lou
toy poodle
1 Year
0 found helpful
My toy poodle has started groaning recently and he never used to do it before. He does it when he wants attention, when he's getting bath, when he's laying down and sleeping. We don't know if something is hurting him or if it's just a habit he picked up. Recently we took him to an emergency vet because he was puking nonstop for hours, and he was given medication and was better within two days. Is this something we should be worried about?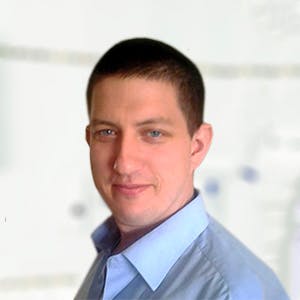 3320
Recommendations
My dog groans for attention, especially when he is at the front door wanting a walk. It may be just a habit he has or it may be an indicator of pain; without examining Lou, I cannot say if this is behavioural or not. If Lou is otherwise alright (eating, drinking, defecating and urinating), I would keep a close eye on him looking for any other symptoms; if you don't notice any just bring it up with your Veterinarian at your next check up. Regards Dr Callum Turner DVM
Add a comment to Lou's experience
Was this experience helpful?
Santi
Labrador Retriever / Smooth Collie
6 Months
0 found helpful
Our puppy has been showing a number of odd symptoms for about a week now. He passes gas several times a day, frequently lets out a guttural grunting noise, and moans when lying down. He seems like he can't get comfortable and is always rolling around while resting. His energy level is good, and he has not had any changes with his poop. I wondered if it was an adverse reaction to Greenies treats, that we started giving him about a week ago. We stopped giving him those on Thursday, and he seemed to be sleeping better and morning less. Three days later, he has started moaning considerably again while lying down. Is this cause for concern, or could it just be growing pains? He does eat and drink quickly, so it could also be that, but that would not explain why he has done so recently.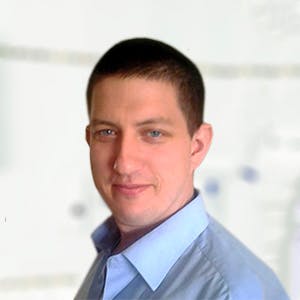 3320
Recommendations
If Santi eats and drinks quickly he may be gulping air which can cause bloating of the stomach and abdominal distension, there are special bowls which you can buy which can slow down eating. If the cause is due to the treats, it may take a week or so to see improvement in symptoms; other causes (apart from the gas) may be due to panosteitis which causes inflammation of the long bones which varies in severity, keep an eye on Santi and visit your Veterinarian for an examination. Regards Dr Callum Turner DVM
Dear Dr Callum Turner. My bitch gets gas too, but it's really toxic, can't stay in the room. Is this ok?
Mr. David Radford
Add a comment to Santi's experience
Was this experience helpful?