What is Needle Aspiration?
Needle aspiration, also known as fine needle aspiration, is the most commonly used and least invasive diagnostic and biopsy method available. Fine needle aspiration involves using a needle to collect a sample of cells from a mass, lesion, or organ. Fine needle aspiration may also be used to collect a small sample of fluid in conditions where effusion – or fluid build-up – is present. The veterinarian will examine the sample using a microscope immediately after the sample is collected.
However, any tentative diagnosis made using cytology must be confirmed by histological analysis. This means the sample must be sent to a laboratory and examined by a certified veterinary histologist. Results usually arrive within one to two days of examination.
Book First Walk Free!
Needle Aspiration Procedure in Dogs
Needle aspiration is a quick and painless procedure. The approach to needle aspiration will vary based on the location of the condition. Ultrasound guidance is usually required to collect cell and tissue samples from internal organs. Sedatives or anesthesia may be administered to dogs that have lesions in sensitive areas, including the eyes and ears.
The mass or lesion is cleaned.
A fine needle with an empty syringe is inserted into the mass or organ.
Suction is created when the plunger of the syringe is pulled back. This draws cells into the syringe and is known as aspiration. This process may be repeated several times to ensure an adequate sample is collected for examination.
The cellular sample is transferred to a microscope slide and dried.
A specialized dye is used to stain the slide so the cells show up clearly under the microscope.
The veterinarian will then examine the slide under the microscope before sending it to a certified veterinary histology laboratory.
Efficacy of Needle Aspiration in Dogs
Fine needle aspiration is one of the most effective diagnostic and biopsy methods available today. It is also one of the least invasive diagnostic procedures, and causes virtually no pain for pets. In fact, the needle used for aspiration is typically thinner than needles used for vaccination. However, fine needle aspiration is not 100% effective. The effectiveness of needle aspiration ranges from 90.9% to 97.9%. The effectiveness of fine needle aspiration biopsy is 70% to 80%.
There is a chance that diseased cells will not be collected through fine needle aspiration. This applies particularly to certain types of cancer cells. While fine needle aspiration may help confirm some forms of cancer, other types of cancer cells – notably sarcomas – are more difficult to collect. This occurs because sarcoma cells do not easily exfoliate, or separate from the mass. Tissue biopsy is recommended to confirm a diagnosis of cancer.
Needle Aspiration Recovery in Dogs
Because it is a diagnostic procedure, dogs will not need to recover from fine needle aspiration. The veterinarian will contact the owner when the histology results come in – usually within one to two days – to determine the best course of treatment. If owners notice any changes in mass size or appearance, they should contact their veterinarian right away.
Cost of Needle Aspiration in Dogs
The cost of needle aspiration in dogs will vary depending on standards of living and additional treatment and diagnostic costs incurred. Fine needle aspiration is typically an inexpensive procedure which ranges in cost from $25 to $200. These costs may or may not include laboratory fees.
Dog Needle Aspiration Considerations
Needle aspiration is not recommended for dogs that have oral lesions or masses, since general anesthesia or sedation will be required to obtain a cell sample. In dogs with dermatological masses, all masses should be evaluated using fine needle aspiration. Sometimes, some skin masses can be benign while others are cancerous.
There are very few complications associated with needle aspiration. The main concern is misdiagnosis. However, misdiagnosis is incredibly rare, particularly if the pathologist and veterinarian are highly skilled. If the appearance of the aspirated mass changes significantly after aspiration, re-aspiration may be required.
Needle Aspiration Prevention in Dogs
Many conditions diagnosed by fine needle aspiration are difficult to prevent. Owners should make sure their dogs attend regular veterinary checkups so that underlying conditions can be diagnosed and treated quickly.
Needle Aspiration Questions and Advice from Veterinary Professionals
Nico
Golden Retriever
11 Years
0 found helpful
A large lump appeared suddenly on Nico's back, between the end of his rib cage and his tail, on his left side. The area was normal during his most-recent exam less than a month ago.

The lump is about 4 inches wide by 4.5 inches long (10 x 12 cm), and about an inch high.

We're spending six months in Mexico, and the local vet here suggested a fine needle aspiration, possibly followed by a core biopsy. While attempting the FNA, he encountered blood in tumor. He tried three additional sites, and got only blood from all sites. He said that the blood flow was difficult to staunch.

His best tentative diagnosis (without the benefit of a biopsy) is Hemangiosarcoma.

Is there any other diagnostic procedure that could be used in the absence of the ability to do an FNA?
Add a comment to Nico's experience
Was this experience helpful?
Murphy
Labrador Retriever
10 Years
-1 found helpful
My dog has a lump in his right upper thigh that appeared sometime between Christmas and the new year when we were out of town. He has other soft lipomas but this lump is really hard and appeared quickly. So I took him to the vet on Jan. 10. Vet did a FNA and determined that he has a mast cell tumor. Said it's not urgent but should have it removed within a month or so. I scheduled a surgery for following Tuesday. He said the tumor has a lot of histamine receptors so to start giving him 75 mg Benadryl 2/day. He gave him a dose in his office. It was around 5 pm. The next morning I gave him another dose after breakfast. He slept a lot that day but he usually sleeps a lot. He was acting a little weird though. I did give him another dose in evening after dinner. By next morning my dog was having trouble getting up and standing without shaking. His back legs seem unsteady. He is normally waiting happily for me at the bottom of the stairs every morning. The past two mornings, I had to find him and coax him up to go outside and eat which is his favorite thing to do... eat. He struggled to lift his leg to pee. For years now he hasn't liked going up our stairs in the house but hasn't had a problem with the deep wide steps to our front door. Now he is struggling even with those. I stopped giving him the Benadryl yesterday but he's still struggling today. He was so energetic and excited before going to vet. He seems to have completely aged by 10 years overnight. Is this all just a bad reaction to Benadryl or a reaction to FNA? Has the tumor been aggravated by the FNA? I've read how Benadryl is so safe for dogs. I'm worried what will happen after surgery. He did manage to go on a walk the past two days but they were slow and a few times he seemed to stumble. Also, his bowel movement yesterday was very soft and not like it normally is.
Add a comment to Murphy's experience
Was this experience helpful?
Jasmine
Doberman Pinscher
2 Years
1 found helpful
I noticed a bump on my dog's right side on her ribs one morning. It just came out of no where. Brought her in after it doubled in size and started to get hard. They did a needle aspiration. Results came back saying spindle cells were present. After x-rays and another exam of the bump my vet said it was most likely cancer. Despite my dog's age of 2 years old and the fact that the lump started to shrink after two weeks, my vet said we should still go with surgery to remove it. They got VERY large margins and her incision site is her entire right side. Biopsy results came back saying it was a blood clot and the surgeon said the surgery was not necessary. How can it go from most likely cancer- spindle cells from the needle aspirate, to a blood clot? I'm livid and will be changing vets
I'm going through this right now with my 4 year old Maltese. Lump appeared out of no where, needle aspiration showed spindle cells. One week today and the lump is shrinking. Vet wants to wait a month and watch it's size before surgery. I'm glad you're dog is ok. I pray surgery is not needed.
Add a comment to Jasmine's experience
Was this experience helpful?
Hugo
Dachshund
13 Years
0 found helpful
Our Hugo, 13 yr old mini-dachshund has a mass on his spleen. They did fine-needle aspiration. Report says "no overt malignant cells" but that it doesn't mean it isn't cancer.

They said if we do splenectomy and there IS cancer, he won't live much longer. Asymptomatic now.
I guess what we are asking is how critical is it to do the surgery on a dog with no symptoms, esp if it ends up being cancer it would drastically shorten his life?
Add a comment to Hugo's experience
Was this experience helpful?
Lili Mae
Shih Tzu
7 Years
0 found helpful
My dog has a cluster of lumps on her upper left flank. The vet aspirated one of them and said she found a green sludge that came from the lump. She didn't think it was serious but suggested that they be surgically removed. What would this green sludge be and wouldn't a test on it be the next step versus surgery?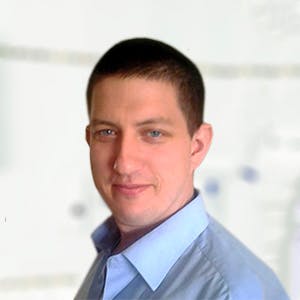 3320
Recommendations
It depends on the type of sludge which came out; testing options can be limited and in this case the only real option may be making a smear on a slide to determine if any particular cells are present but it probably wouldn't tell us much. I cannot say what the 'sludge' is without looking at various properties of it, however the lumps themselves may be due to abscess, cysts or other growths and may need to be surgically removed regardless. Regards Dr Callum Turner DVM
Add a comment to Lili Mae's experience
Was this experience helpful?
Comet
Labrador Retriever
11 Years
0 found helpful
My dog just had an aspiration (his second, the first aspiraiton resulted in the lump by his right ear growing even bigger) but when the vet poked the needle into the lump, it started bleeding out on its own. The vet told me it was because there was more pressure than the last time and that the bleeding would stop. It only stopped for a while after they cauterised the puncture site, but as soon as we got home, droplets of blood have been appearing is there anything I can do at home to help with the clotting or must I go to the vet again? (Also his drool is copious and thick is this a serious problem?)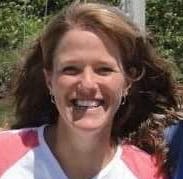 1611
Recommendations
There isn't really anything that you can do at home to stop that bleeding other than gentle pressure or a cold compress. Keeping him quiet will decrease his blood pressure and should also help. I hope that your veterinarian is able to determine what the mass is and what to do about it.
Add a comment to Comet's experience
Was this experience helpful?
Riley
American Staffordshire Terrier
10 Years
0 found helpful
I had a second fine needle aspiration done on the lump on my dog's hock joint, due to the first one being inconclusive. The vet told me there were spindle cells present but she can't say if it's malignant or not. What's next? Should I get a biopsy done before opting for surgery to remove the lump? The vet wants to send the slide of the aspirate to a lab and then do surgery, but shouldn't I get a biopsy done first before excising the lump? Is there a benign condition that would explain a soft growing "lipoma-like" lump with spindle cells or is it most likely cancer? Please help.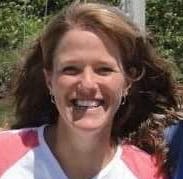 1611
Recommendations
Spindle cells are rarely a good thing - it makes sense to me to have the slide looked at by a pathologist, as they are experts in that field and can say for sure if those are spindle cells or not. If they are, surgery to remove the mass is probably a good idea.
Add a comment to Riley's experience
Was this experience helpful?
Riley
American Staffordshire Terrier
10 Years
1 found helpful
My vet took an aspiration from a lump on my dog's hock joint. She said "All's I saw were red blood cells, so it's probably just a lipoma." She did not give me a formal diagnosis. I work in histology and I know exactly what a lipoma is. I am concerned that this could be a Hemangiosarcoma due to the fact that it was filled with blood. Any thoughts on what I should do from here?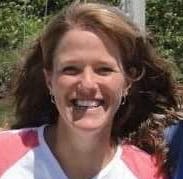 1611
Recommendations
I agree with you, a lipoma would not be filled with red blood cells. During the aspiration, your veterinarian may have had some blood contamination from a blood vessel, but it would be worth following up on. If you are not sure that you were given the right diagnosis for Riley, it might be a good idea to seek a second opinion to get another sample from the lesion.
Add a comment to Riley's experience
Was this experience helpful?
Law
pit bull terrier
13 Years
0 found helpful
Medication Used
Prednisone , pepcid, benedryl
My boy had a mast cell tumor on his wrist that couldn't be completely removed due to location. He has been to CSU and has had 8 sessions of chemo.surgery was July 31st 2017 and I noticed that his scar is raised up again. I'm terrified that it has grown back, we have started Prednisone again and his primary Dr and his oncologist need to aspirate again,and I am scared that it will blow the tumor up like it did the first time.He is around 13 years old and very strong, and hes been through so much.I just dont know what to do,I dont want to hurry it along or make it worse, I dont want to be selfish by putting him through what hes already been through.no more surgery, but if the chemo can help i will do that as he did really good before.My heart is heavy with this. He is my best friend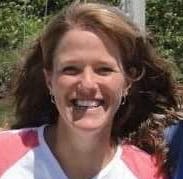 1611
Recommendations
I'm so sorry that this is happening to Law. Given his history, it would be best to follow the advice of your veteirnarian, as they have been involved in his journey. Aspirating the mass will tell if it is a mast cell tumor, and they will be able to treat him if it does cause the lesion to become aggravated. I hope that everything goes well for him.
Add a comment to Law's experience
Was this experience helpful?
Jack
Jack Russell Terrier
6 Months
1 found helpful
My dog had an FNA and now the bump is more red than it was before. Is this normal? Before it was just pink like a light pink but now it is more red. The results revealed nothing as he couldn't pull any cells from the bump.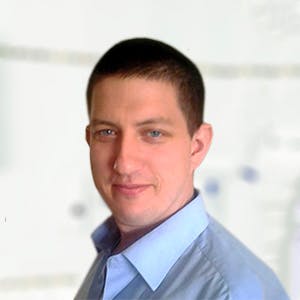 3320
Recommendations
Sometimes after the skin is punctured, there may be an increase in the colour of the surrounding area due to the body's reaction to the 'trauma' which was caused by the needle or due to a small amount of bleeding caused by a damaged capillary. Generally these things are nothing to worry about and just keep an eye on it. Regards Dr Callum Turner DVM
Add a comment to Jack 's experience
Was this experience helpful?