What is Needle Aspiration?
Needle aspiration, also known as fine needle aspiration, is the most commonly used and least invasive diagnostic and biopsy method available. Fine needle aspiration involves using a needle to collect a sample of cells from a mass, lesion, or organ. Fine needle aspiration may also be used to collect a small sample of fluid in conditions where effusion – or fluid build-up – is present. The veterinarian will examine the sample using a microscope immediately after the sample is collected. 
However, any tentative diagnosis made using cytology must be confirmed by histological analysis. This means the sample must be sent to a laboratory and examined by a certified veterinary histologist. Results usually arrive within one to two days of examination.
Needle Aspiration Procedure in Dogs
Needle aspiration is a quick and painless procedure. The approach to needle aspiration will vary based on the location of the condition. Ultrasound guidance is usually required to collect cell and tissue samples from internal organs. Sedatives or anesthesia may be administered to dogs that have lesions in sensitive areas, including the eyes and ears.
The mass or lesion is cleaned.
A fine needle with an empty syringe is inserted into the mass or organ.
Suction is created when the plunger of the syringe is pulled back. This draws cells into the syringe and is known as aspiration. This process may be repeated several times to ensure an adequate sample is collected for examination.
The cellular sample is transferred to a microscope slide and dried.
A specialized dye is used to stain the slide so the cells show up clearly under the microscope.
The veterinarian will then examine the slide under the microscope before sending it to a certified veterinary histology laboratory.
Top
Efficacy of Needle Aspiration in Dogs
Fine needle aspiration is one of the most effective diagnostic and biopsy methods available today. It is also one of the least invasive diagnostic procedures, and causes virtually no pain for pets. In fact, the needle used for aspiration is typically thinner than needles used for vaccination. However, fine needle aspiration is not 100% effective. The effectiveness of needle aspiration ranges from 90.9% to 97.9%. The effectiveness of fine needle aspiration biopsy is 70% to 80%.
There is a chance that diseased cells will not be collected through fine needle aspiration. This applies particularly to certain types of cancer cells. While fine needle aspiration may help confirm some forms of cancer, other types of cancer cells – notably sarcomas – are more difficult to collect. This occurs because sarcoma cells do not easily exfoliate, or separate from the mass. Tissue biopsy is recommended to confirm a diagnosis of cancer.
Top
Needle Aspiration Recovery in Dogs
Because it is a diagnostic procedure, dogs will not need to recover from fine needle aspiration. The veterinarian will contact the owner when the histology results come in – usually within one to two days – to determine the best course of treatment. If owners notice any changes in mass size or appearance, they should contact their veterinarian right away.
Top
Cost of Needle Aspiration in Dogs
The cost of needle aspiration in dogs will vary depending on standards of living and additional treatment and diagnostic costs incurred. Fine needle aspiration is typically an inexpensive procedure which ranges in cost from $25 to $200. These costs may or may not include laboratory fees.
Top
Worried about the cost of Needle Aspiration treatment?
Pet Insurance covers the cost of many common pet health conditions. Prepare for the unexpected by getting a quote from top pet insurance providers.
Dog Needle Aspiration Considerations
Needle aspiration is not recommended for dogs that have oral lesions or masses, since general anesthesia or sedation will be required to obtain a cell sample. In dogs with dermatological masses, all masses should be evaluated using fine needle aspiration. Sometimes, some skin masses can be benign while others are cancerous.
There are very few complications associated with needle aspiration. The main concern is misdiagnosis. However, misdiagnosis is incredibly rare, particularly if the pathologist and veterinarian are highly skilled. If the appearance of the aspirated mass changes significantly after aspiration, re-aspiration may be required.
Top
Needle Aspiration Prevention in Dogs
Many conditions diagnosed by fine needle aspiration are difficult to prevent. Owners should make sure their dogs attend regular veterinary checkups so that underlying conditions can be diagnosed and treated quickly.
Top
Needle Aspiration Questions and Advice from Veterinary Professionals
Corgi
Six Years
3 found helpful
3 found helpful
Dog has enlarged lymph nodes in several areas (under jaw and back of legs) snoring loudly at night. Bloodwork normal and fine needle aspirate came back inconclusive no sign but vet said pathologist suspects lymphoma but can't confirm diagnosis. I am so worried. Is there any chance inconclusive is good news? If he had lymphoma would it be likely to show up? Already did a second FNA
Dr. Sara O. DVM
3 Recommendations
Hello, with what your are describing, I too would strongly suspect lymphoma. It could come back and not be lymphoma but usually only one lymph node is enlarged not many of them. So sorry and I do hope for a good outcome. I think the second FNA will help give you answers
Dec. 30, 2020
Was this experience helpful?
Dachshund
Four Years
7 found helpful
7 found helpful
My dog has had a lump for the last week and a half. I took him to the vet today and they preformed a fine needle aspiration. The vet said she saw white blood cells which could mean it could be inflammation or limpoma cancer I believe she called it but she was unsure. It's now a few hours after the appointment and the lump has decreased in size. Is this a good thing? What does this mean? Should I get a second opinion? Does this cancel out the possibility of cancer?
Dr. Sara O. DVM
7 Recommendations
Hello, If it has decreased in size since the appointment especially if it was a very drastic decrease in size this is most likely inflammation and may eventually go away. If it continues to stay the same size or get bigger then I would worry about cancer. If you give your dog a few days you will know if you need to get a second option or if this is just inflammation.
Aug. 18, 2020
Was this experience helpful?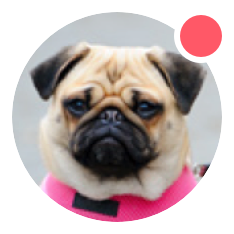 Need pet insurance?