What is Nephrectomy?
Nephrectomy, surgical removal of the kidney and its associated ureter, is a surgical procedure used to treat irreversible conditions of the kidney and ureter. It is a relatively rare procedure in dogs, as common as the conditions it is used to treat. Conditions treated by nephrectomy include trauma to the kidney and/or ureter, cancer, ureteral abnormalities, and persistent infection. Depending on the condition, nephrectomy can be a primary intervention in cases such as kidney cancer that has not metastasized or a measure for more advanced diseases such as persistent kidney infection. Your veterinarian will diagnose the condition that needs to be treated and then either perform the procedure or refer your dog to a boarded veterinary surgeon.
Book First Walk Free!
Nephrectomy Procedure in Dogs
Prior to the procedure, there are several steps that should be taken. The health of the kidney that is not being removed should be assessed using glomerular filtration rate (GFR) if possible. If cancer is suspected, a full staging should be provided to determine the extent the cancer has spread throughout the body. Any hydration or electrolyte abnormalities should be corrected prior to the procedure as well.
Depending on the condition being treated, this procedure will be done immediately in cases such as acute trauma or after several different hospital visits as in the case of a cancer diagnosis that requires staging.
General anesthesia is needed for this procedure as it is an invasive surgery. Most anesthesia protocols are safe for this procedure although care should be taken to select anesthetic drugs that are minimally toxic to the kidneys.
For the procedure, the dog is placed on its back under general anesthesia. An incision is made on the abdomen from just under the sternum to the pubic bone. The kidney is visualized after the rest of the abdomen is explored for any abnormalities. The kidney is removed from its parenchyma (a thin tissue that separates the kidney from the rest of the abdomen) and the renal artery and vein identified. The renal artery and vein are each tied off and cut and then the ureter associated with the kidney is tied off and cut. The kidney and ureter are then removed. After checking for signs of bleeding, the patient is closed and recovery can begin.
Efficacy of Nephrectomy in Dogs
Nephrectomy is an effective treatment in the goal of alleviating irreversible kidney and ureter conditions in dogs. The effects of nephrectomy are permanent and irreversible. Other treatments that may be used instead of nephrectomy include partial nephrectomy and ureteroneocystostomy (implantation of a resected ureter into the bladder). Partial nephrectomy may spare some kidney function so that the other kidney does not have the strain of providing all the renal function for the animal. Unfortunately, partial nephrectomy increases the risk of persistent bleeding after surgery and it is often more risky than removing the entire kidney. Ureteroneocystostomy may be indicated for trauma to the ureter; however, this procedure does not have as good of patient outcome as nephrectomy.
Nephrectomy Recovery in Dogs
After surgery, your dog will be placed on pain medication to alleviate any immediate postoperative pain and kept on a pain medication for the first few days after surgery. The skin incision should heal 14 days after the procedure, after which time a visit to the vet for suture removal is needed. During the time between the operation and suture removal it is important to monitor the incision site for any signs of infection such as swelling, redness and discharge. For all nephrectomy patients, it will be important for kidney function and signs of postoperative complications to be evaluated. The most common postoperative complications of nephrectomy are bleeding and urine leaking into the abdomen. These complications can be caught through physical exam and bloodwork.
If cancer was the reason for the nephrectomy, follow-up appointments will include recommended chemotherapy and continued monitoring for the spread of disease including imaging of the chest and abdomen using ultrasound and x-ray.
Cost of Nephrectomy in Dogs
The cost of nephrectomy can range from $900-$1,500. The cost of the procedure and related treatment varies, depending on the clinic and severity/complexity of the condition being treated. Requirements for medication, hospitalization, preoperative testing, postoperative monitoring, and other services may influence the cost of treatment.
Dog Nephrectomy Considerations
Nephrectomy can alleviate symptoms associated with damage to the kidney and ureter and extend survival time when used to remove a cancerous kidney. The main risks associated with nephrectomy are bleeding and leakage of urine into the abdomen. Long term, it is important to ensure that the remaining kidney stay healthy for as long as possible.
Nephrectomy Prevention in Dogs
Prevention of conditions such as cancer and trauma that may lead to nephrectomy is difficult. Most often, it is best to ensure that the kidneys are as healthy as possible so that the remaining kidney is functioning well and your pet is a good candidate for nephrectomy. Steps to take to ensure your pet's kidneys stay healthy are:
Providing ample water: Hydration is key to preventing kidney disease
Balanced diet: A special urinary diet is not needed
For pets that have persistent kidney stones that may lead to infection and eventual nephrectomy, there are additional steps that can be taken.
Kidney stone diet
Medical management
Monitoring your pet for signs of urinary tract infection such as straining to urinate, blood in urine, and accidents in the house
Nephrectomy Questions and Advice from Veterinary Professionals
leroy
Beagle
17 Years
0 found helpful
I have a 36 lb, 17inch tall (yes large) purebred former lab animal, male Beagle (canine) age estimated at 16 to 18 years. Healthy except for a 3cm x 5cm spindle cell sarcoma on the right kidney. The dog has always tolerated anesthesia well for dental cleaing, is very mobile and appears youthful. A very well respected pet surgical center has recommended nephrectomy. They have advised that while there is always the chance for complications, that they expect that he should have a good prognosis (6mon - year) with chance of localized recurrence. Liver is clear, thoracic is clear. However, the vet that I've used, considers that this would be an unwise procedure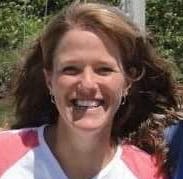 686
Recommendations
Thank you for your email. This is a decision that only you can make. Leroy is, sadly, ending the scope of his natural life, although one cannot know when that will occur. That is an intensive surgery, for possibly slightly more time that he may have otherwise. It would be a good idea to discuss the risks and benefits with your veterinarian, as they have Leroy's best interests at heart, as well.
Add a comment to leroy's experience
Was this experience helpful?
Eve
Labrador Retriever
6 Years
0 found helpful
I have a 6yr old lab who was spayed as a baby but her right ureter was cut, it was tied off after. She has recently been diagnosed with spindle cell sarcoma. She has a tumor close to her bladder and a non-functional right kidney. Vet wants to remove her right kidney, tumor and ureter. What would her quality of life be after surgery and would the tumor grow back?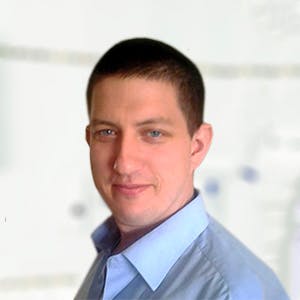 2166
Recommendations
If surgery is to be carried out, it would be best to remove the kidney since it cannot perform its function due to the ureter being cut; spindle cell sarcoma is a general term for a group of tumours with varying prognosis, I cannot say whether or not the tumour would recur but would require histopathology after being removed to get more information. Regards Dr Callum Turner DVM
Add a comment to Eve's experience
Was this experience helpful?
Frosty
Siberian Husky
12 Years
1 found helpful
My 12 year old husky has a 4cm mass involving the cranial pole of the left kidney. His vet has recommended removal of this kidney as his right kidney is functioning normally. Is this the best option given his age? What is the usual prognosis of dogs with one kidney?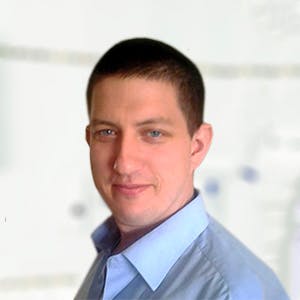 2166
Recommendations
Whilst 12 is around the lower end of life expectancy of Huskies, if Frosty is otherwise healthy apart from this mass surgery may be a good option for him especially if his other kidney is doing well. Dogs (like humans) can live comfortably on one healthy kidney, in fact about half a healthy kidney; whilst Frosty can cope with one kidney we always recommend to make dietary changes after nephrectomy to ensure that the remaining kidney is taking it nice and easy. Regards Dr Callum Turner DVM
Can you please send me some names of vets that will perform this surgery. My 11 year old Springer has been told she needs this surgery. Her kidney values are good, and she is in good health.I also dont know what happens if we dont do the surgery.
Add a comment to Frosty's experience
Was this experience helpful?
Marv
Maltese
9 Years
0 found helpful
My 9 year old Maltese mix has degenerate heart valve disease and is on cardio and blood pressure meds. Last week due to blood work they found a mass in his kidney. My internal vet consulted with an oncologist and the next step was to have a cardio specialist exam his heart with a test I can't remember the name of but it was a pretty penny. So, 1400 in the cardio vet states he would recommend my dog going under to have his teeth cleaned, but due to the mass in his kidney the he recommends my dog go in to have his kidney removed. This seems almost a death wish for my dog. Would it be better to let him stay comfortable and then put him to rest when the time comes?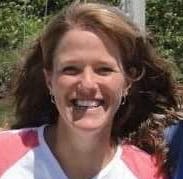 686
Recommendations
Thank you for contacting us about Marv. I'm sorry that he is going through these health problems. It is very clear that you love him. I don't think tht anyone can answer that question for you other than yourselves... that is a difficult deicsion. if the specialists and the surgeons feel that he will have a good quality of life after the surgery, and you are able to afford to have the surgery, you need to consider whether it is the right thing. If putting him through all that surgery with an unknown outcome is something that you aren't comfortable doing, for his sake, then you need to make sure that he is happy and comfortable until the time comes to let him go, as hard as that is. I know you'll make the right decision for him, if you remember that what you're doing if for him, not for anyone else. i wish you luck in your decision.
Add a comment to Marv's experience
Was this experience helpful?
Royce
Yorkshire Terrier
4 Years
0 found helpful
I have a four year old Yorkshire Terrier that was diagnosed through a routine exam with PLN/CKD four months ago. I've had him on Benazepril with Sub Q fluids. After a recent experience with bloody stools and a day of vomiting, I decided to take my dog to another vet to get a second opinion. A second set of blood work was tested and an ultrasound was done this time. The reading from the ultrasound shows that his right kidney is filled with urine and completely not functioning. The doctor recommends removing it because he believes this kidney that is 1.5 times larger than his healthy one is causing the BUN and Creatine levels to be high. He wants me to see another board certified surgeon as a second pair of eyes for him to determine if nephrectomy would be the correct step. I appreciate his caution through this process. Currently, my dog weighs 3.8 pounds, his BUN is at 147, Albumin 1.8, Creatine 1.5. If I choose this procedure for my dog, I would like to know if my dog will have a decent life after this? Will he always need to be on a special kidney diet? Will I need to keep him on medicine? Will the removal of his nonfunctioning kidney balance his BUN, Albumin, and Creative levels? I fully understand there can be complications during recovery and such, however, I would appreciate other advice as to whether there will be more positives than a negative if I choose for this procedure to be done.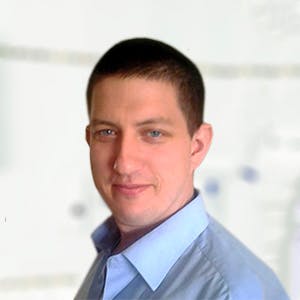 2166
Recommendations
It generally is better to remove a kidney which is non-functioning as leaving it may lead to other health problems; dogs can survive well with one remaining kidney assuming that the remaining kidney is healthy - a dog (like a human) can survive with only 25% of total kidney function remaining (that is half of one kidney) as a general rule. If the nephrectomy goes ahead, it would be best to modify diet to reduce any stress on the remaining kidney and regular blood tests to assess kidney function would be advisable so that any problems can be caught early. Regards Dr Callum Turner DVM
Add a comment to Royce's experience
Was this experience helpful?
Storm
Siberian Husky
9 Months
0 found helpful
My puppy was spayed today and the vet ended up cutting a ureter. A board certified surgeon was unable to repair it so they removed one of her kidneys. Can she really be fine and not have any complications after all of this? Thank you!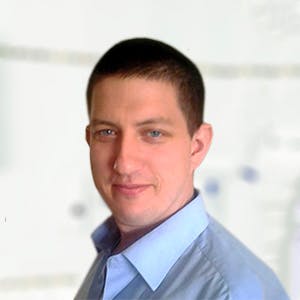 2166
Recommendations
Generally, we say that we (humans and animals) use only 25% of our kidney function capacity since the body overcompensates in many respects (i.e: billions of sperm but just one is need). As it stands now Storm is using around 50% of her kidney function capacity; she should live a normal life but will show signs of kidney disease sooner or other conditions due to a reduction in the number of functioning nephrons. Regards Dr Callum Turner DVM
Add a comment to Storm's experience
Was this experience helpful?
Kona
Syberian Huskey
13 Years
0 found helpful
Kona age 13, Syberian Husky Female, Just found she has a right Tumor on her kidney, Dr, wants to remove Right Kidney- Because of her age I dont want to put her through this operation, What other options do I have, How can I take care of her the BEST way and not have the surgery I'm so upset that Im feeding her human food chicken breast, etc. to get her to eat. What else can I do Please help-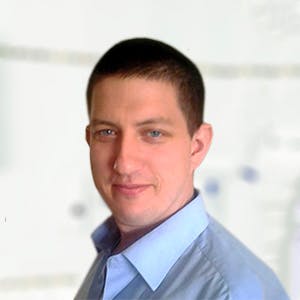 2166
Recommendations
Whilst I understand that you are reluctant to put Kona through the surgery; however it would be the treatment of choice and would be the best course of action even in a dog as old as Kona. Pre surgery blood tests would determine if Kona is a suitable candidate for surgery and with modern inhalant anaesthetics make surgery and recovery much easier. I write generally as I haven't examined Kona, but surgery would be the best option. Apart from that, dietary management and supportive care would be the way forward. Regards Dr Callum Turner DVM
Add a comment to Kona's experience
Was this experience helpful?
Daisy
Yorkshire Terrier
3 Years
0 found helpful
My dog was hit by a car and had a kidney removed as it was ruptured . How long shud she stay in the vets for aftercare ..can she come home once off iv drip 48 hrs later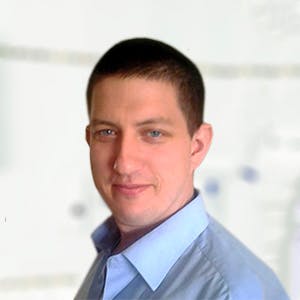 2166
Recommendations
There is no set time to keep a pet in inpatient care as each case is different; if Daisy has recovered well from the surgery, her blood tests show that the other kidney is functioning well and she is in good general health considering the trauma she may be released at your Veterinarian's discretion as they need to be convinced that she is stable enough to be released. Regards Dr Callum Turner DVM
Add a comment to Daisy's experience
Was this experience helpful?