What is Portosystemic Shunt Ligation?
Portosystemic shunt ligation is the procedure most commonly used for repairing congenital extrahepatic portosystemic shunts. These shunts occur in the blood vessels outside the liver. Congenital extrahepatic shunts occur more often in small dogs than in larger breeds. Portosystemic shunt ligation may also be used to repair intrahepatic portosystemic shunts. However, this is not the treatment of choice for these types of shunts. Repairing shunts in blood vessels inside the liver is much more complicated, and performing portosystemic ligation can cause severe complications and cause an increase in mortality rate.
Portosystemic Shunt Ligation Procedure in Dogs
The dog will first be stabilized. This may involve an antibiotic regimen as well as a diet low in protein and which includes lactulose.
The surgeon will take a liver biopsy to rule out other liver disorders.
The surgeon will then locate the shunt and decide whether total ligation is possible.
If total ligation is possible, the surgeon will perform suture ligation to repair the shunt.
The surgeon may or may not place an ameroid constrictor around the shunt as opposed to using suture ligation.
If total ligation is not possible, the surgeon will perform partial shunt ligation. This will narrow the shunt using suture ligatures rather than "tying" it off completely.
Once the procedure is complete, the surgeon will then close up the initial entry incision and being supportive treatment.
Top
Efficacy of Portosystemic Shunt Ligation in Dogs
Total portosystemic shunt ligation is usually incredibly effective in dogs suffering from a single congenital extrahepatic portosystemic shunt. In some cases, total ligation may not be possible, as the liver may be unable to handle the sudden increase in blood flow. This often results in portal hypertension, which can cause serious complications and death quickly in dogs. In these cases, partial ligation is the only option, although it may have a more guarded prognosis. Recurrence of the shunt is more likely in dogs that undergo partial shunt ligation. In dogs that have been treated using an ameroid constrictor, the chance of survival is 95%.
Top
Portosystemic Shunt Ligation Recovery in Dogs
Dogs should receive rest, antibiotics, and pain management medication for seven days or more after portosystemic shunt ligation surgery. Most dogs recovering from portosystemic shunt ligation are placed on a protein-restricted diet and fed lactulose for up to eight weeks. Dogs with recurring portosystemic shunts may need to remain on this diet for the rest of their lives. Most dogs recover within four to eight weeks if there are no complications following surgery. If shock, hypothermia, or severe abdominal pain occurs, you should take your dog back to the vet immediately to have the ligatures removed.
Top
Cost of Portosystemic Shunt Ligation in Dogs
The cost of portosystemic shunt ligation can range from $2,000 to $12,000. Medications, special diets, hospitalization, and follow-up appointments will add to the cost. If there are shunts in more than one blood vessel, the cost of the procedure may increase depending on the number and type of blood vessels affected.
Top
Worried about the cost of Portosystemic Shunt Ligation treatment?
Pet Insurance covers the cost of many common pet health conditions. Prepare for the unexpected by getting a quote from top pet insurance providers.
Dog Portosystemic Shunt Ligation Considerations
Portosystemic shunt ligation is often used in conjunction with medical therapy. There is a small chance that dogs will experience seizures following surgery for up to 96 hours. Diazepam, dexmedetomidine, and acepromazine can help with managing seizures. Portal hypertension can occur with partial portosystemic shunt ligation. Dogs that have undergone partial ligations also have a higher risk for shunt recurrence within three years of surgery. If several shunts are present, portosystemic shunt ligation may not be sufficient in treating portosystemic shunts, as it is difficult to locate and treat every shunt.
Top
Portosystemic Shunt Ligation Prevention in Dogs
There is not any way to prevent portosystemic shunts from developing because they are usually a congenital condition. However, dogs that have been diagnosed with portosystemic shunts should not be bred, as there is a chance that they can pass the condition down to their offspring.
Top
Portosystemic Shunt Ligation Questions and Advice from Veterinary Professionals
Ginger
terrier mix
2 Years
7 found helpful
7 found helpful
Has Symptoms
Uti, Blader Stones Evident Upon Palpation
The article mentions that the average cost of a portosystemic shunt ligation is $3000.00. Is that a 2017 figure? I don't know when the article was written. Thanks.
July 26, 2017
Ginger's Owner
---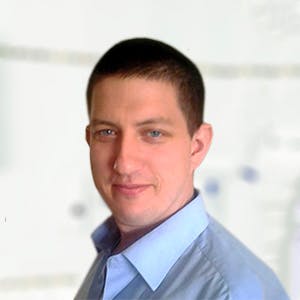 7 Recommendations
The article was written within the last two years, I'm not sure when. However, I can add to that figure as tests carried out and the complexity of surgery can give a bill between $2,000 to $12,000 depending on many factors including your location and the Specialisation of the Veterinarian (and Center or University) performing the surgery. Regards Dr Callum Turner DVM
July 26, 2017
Horrendously expensive. In France where I have a dog with an extrahepatic portosystemic shunt, the scan and analysis in Toulouse was 360€ But they can be as expensive as 800€ so paid to shop around here, and the surgery will be around 500€. There was an ultrasound sometime ago but the detail is insufficient hence the second detailed sectional scan. So in scans the cost has been 660€. I'm seeing a final bill of around 1100€. The cost to date has been the special diet which the dog hates so that's largely had to be scrapped as she's lost weight, lactulose and other medication. Building her weight up is the priority right now and then surgery. My dog isn't young.
Was this experience helpful?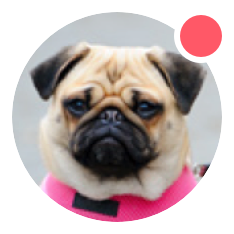 Need pet insurance?