By Darlene Stott
Published: 09/13/2017, edited: 08/10/2021
Save on pet insurance for your pet
You don't have to choose between your pet and your wallet when it comes to expensive vet visits. Prepare ahead of time for unexpected vet bills by finding the pawfect pet insurance.
Chia seeds are seeds from native plants in Mexico and Guatemala. As food, they are incredibly beneficial to humans and often found in health foods for various reasons. Chia seeds offer hydration because of their ability to hold water. They have been known to help reduce blood pressure and increase weight loss by preventing cravings. They are a bulky substance that gives the body a feeling of being full. Chia seeds are known to help people with diabetes because of the way they control blood sugar and convert carbohydrates within the body. Chia seeds are small and don't need to be ground up. They are also easy to digest. As a health food, people may be sold on chia seeds for all the great benefits they offer. But what about your dog? Can your dog have chia seeds too? Could they benefit from the same advantages chia seeds offer to humans?


Multiple Benefits
Chia seeds are high in fiber. If you have a dog who has occasional bouts of constipation, chia seeds can increase their fiber intake and help regulate your dog's digestive system. If your dog is obese, chia seeds can also help with weight loss. Providing more fiber, chia seeds will help your overweight dog feel more full, especially if you are cutting calories in an effort to help your dog lose weight. Chia seeds can hold water, which helps keep your dog hydrated longer. Chia seeds can slow digestion, helping with blood sugar regulation as well as tolerance of glucose in your dog's body. These benefits can help your dog to lose weight and assist with blood sugar levels if they are diabetic.
Omega Fatty Acids
Chia seeds are packed with omega-3 fatty acids. Salmon is a protein source known for fatty acids. Chia seeds offer three times the amount of omega-3 fatty acids as salmon. Fatty acids for your dog help to promote healthy cells, tip-top skin and coat, movable joints, and brain and eye development growth for younger puppies as well as building your dog's immune system. If your dog suffers from arthritis or joint pain, chia seeds and the amount of omega-3 fatty acids found in them offer anti-inflammatory properties as well.
Nutrient-Rich
Outside of fiber and with three times the amount of omega-3 fatty acids as salmon, chia seeds are rich in other nutrients as well. Chia seeds have calcium, magnesium, phosphorus, manganese, zinc, vitamins B12 and B3, and potassium. Chia seeds offer more potassium than bananas, more iron than spinach, more antioxidants than blueberries, and more calcium than milk. Chia seeds are also an excellent source of protein. Though chia seeds will not have as much protein as a meat or animal source, they do contain more protein than any other seed or grain. Chia seeds are small and easy to digest.
Simple, Effective Supplement
If you are looking for an all-natural boost to supplement your dog's diet, chia seeds might be the most well-rounded superfood you can find. Because these seeds are tiny, they do not need to be ground up. You can sprinkle them on your dog's food, allowing your dog to eat them up and reap the benefits of this super-seed. Chia seeds are easy to find in your local grocery store. They are affordable, highly nutritious, gluten-free, and completely safe for your dog.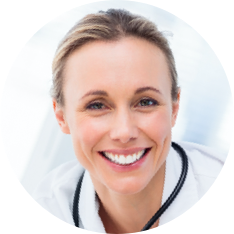 Does your pet have a supplement plan?