Top 4 Healthiest Foods for Cats
Top 4 Healthiest Foods for Cats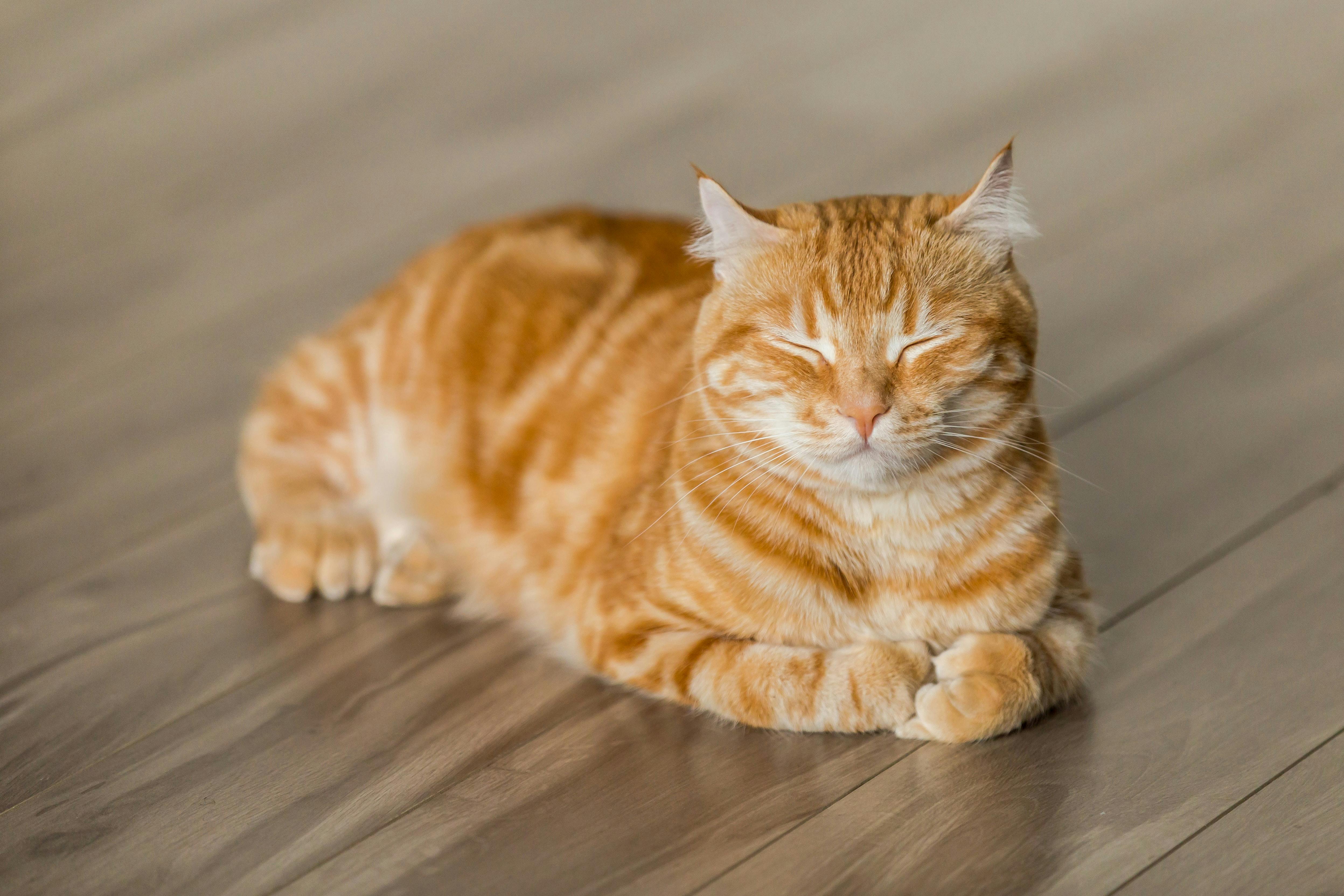 By Kim Rain
Published: 12/18/2021, edited: 12/18/2021
Save on pet insurance for your pet
You don't have to choose between your pet and your wallet when it comes to expensive vet visits. Prepare ahead of time for unexpected vet bills by finding the pawfect pet insurance.
Overview
Ever walk down the seemingly endless cat food aisle at your local pet store and wonder which food is the healthiest for your feline pal? With so many brands, styles and flavors, it's tough to know which ones rise above the rest. Some foods are definitely tastier for your cat, but does that mean they are good for them?
Navigating the world of pet food can be confusing and expensive, and with new studies about cat nutrition and health being published all the time, our idea of what's good for our cats is always expanding. On top of all that, cats are known to be picky, and have specific dietary needs that can make them harder to shop for than dogs, or even humans. So how do you choose the best food for your cat?
In this guide, we'll explore what cats need to stay healthy, and list 4 of the healthiest commercial cat foods on the market today to help you find a purrfect match for your favorite feline.
What kind of food do cats require?
Wild cats are carnivores, and subsist primarily on meat. If they ingest any vegetables, fruits or grains, it's usually from whatever their prey last ate. In fact, cats' bodies have adapted to their outdoor predator lifestyle so well, they actually lack the necessary enzymes to process plant materials and can't draw enough vitamins or other nutrients out of them to make them a viable food source. They also rely on their prey to get essential amino acids, as well as most of their moisture, which is why you rarely see them drinking water.
Though your domestic kitty has adapted to life indoors with humans, they are still obligate carnivores and need to eat mostly meat to stay healthy. With many commercial pet foods containing high amounts of grains and vegetables, most housecats aren't really eating the way nature intended them to.
Here's what your cat's food should include:
High percentage of meat or fish
High level of water
Moderate amount of fat
Very low amount of carbohydrates
Vitamins, including A, B12, D and niacin
Amino acids, particularly arginine and taurine
Without the right nutrients that their body requires, cats will become weak, and can be prone to all kinds of health problems, including diabetes, cystitis, kidney disease, kidney or bladder stones, obesity, heart disease, stunted growth, blindness, and even death.
How to choose the right food for your cat
You love your cat, and want them to stay healthy and happy, so finding the pawfect food that fits their nutritional demands is important. But anyone who has flipped a bag or can of cat food around to look at the list of ingredients knows how confusing it can be.
Cat food labels aren't too hard to decipher, just be sure to look at the ingredients along with the nutritional chart to make sure the food has all the things your cat needs.
Be sure the label shows:
Natural, whole ingredients
Proteins that are meat based, such as chicken, turkey, salmon, and tuna instead of soy, and listed as the first ingredient
High quality carbohydrates in low amounts, such as from oats, potatoes or rice.
Vitamins and minerals, either supplemented in, or from foods like blueberries, cranberries, carrots or pumpkin.
Omega fatty acids
Taurine
An AAFCO label that tells if the food meets the standards for each life stage.
What do you not want in your cat's food?
Artificial flavors
Artificial colors
High amounts of carb fillers
Chemical preservatives, such as BHT, BHA and ethoxyquin
Meat by-products
Next, you'll want to consider your cat's individual needs. The best food for your cat also takes into consideration their age, activity level and any medical conditions. Sedentary, less active cats often need less calories, as they aren't burning them off like active cats do. Kittens need extra protein, vitamins and other nutrients that meet their energy requirements and help them grow properly, while an elderly cat may have diabetes, allergies, dental issues or another condition that can affect what they can eat. Choose a food made for right life stage of your cat or talk with your veterinarian for options.
Without further ado, let's look at the some of the healthiest foods you can find for your purring bestie.
Best canned cat food: Weruva Grain-Free Canned Food
Canned food is in itself healthier than dry food for cats, mainly due to the high moisture content and percentage of meat included in the formulations. But Weruva Grain-Free foods rise above the pack for several reasons.
First, Weruva is known for using chunks of quality meats and whole foods, and omits those trouble ingredients and fillers. Next, all four lines of Weruva's canned foods, including Weruva Classics, Cats in the Kitchen, True Luxe and BFF, are free of glutens, grains and carrageenan, which may cause inflammation. There's plenty of flavor and size options for all kinds of ages and tastes, especially if they love licking up gravy!
Best value dry food for cats: Rachel Ray Nutrish Dry Food
At an affordable price point, Rachel Ray Nutrish Dry Cat Foods are a furbulous value! Nutrish offers 10 different varieties, but they aren't separated by age, which means you won't find kitten or senior formulas. However, their Savory Bites, Indoor Complete and regular Nutrish lines are formulated for all ages, so just speak with your veterinarian about the best choice for your kitten. Their Longevity line boasts nutrition to help keep aging cats sharp, while the Inner health line includes antioxidants and probiotics.
Made of whole, quality ingredients, with an emphasis on a high meat content from chicken, salmon or turkey, and with additional essential fatty acids, this dry kibble is a nutritionally sound brand at a lower price point that proves healthy eating doesn't have to break the bank.
Highest protein dry cat food: American Journey Grain-Free Dry Food
If you are looking to get as close to what a wild cat would eat if dry food was available in the wild, look no further than American Journey Grain-Free Dry Cat Food. With 40% high-quality protein from multiple sources, this brand excels above the rest at providing one of the highest meat contents of dry foods on the market. With tons of vitamins, minerals, essential amino acids, essential fatty acids, and probiotics, this purrific food packs quite the nutritional wallop.
While American Journey is pricer than other similar foods, you are certainly getting your money's worth in a healthy, clean and wholesome meal for your cat.
Healthiest fresh cat food: Nom Nom Fresh
Some cat parents have looked to homemade or raw diets for their cats in order to steer clear of the hazards of commercial foods and return to a more natural way of eating. But homemade foods can be time-consuming, and raw diets run the risk of bacterial contamination. That's where Nom Nom comes to the rescue.
Nom Nom Fresh creates human grade, wholesome meals that arrive conveniently right at your doorstep. These pre-made meals arrive fresh, not frozen, and are ready to serve as soon as you get them, whether that's weekly, biweekly or monthly. Each meal is made with your particular cat's age, gender, weight and health goals in mind using fresh, whole ingredients like chicken, carrots, and spinach.
While Nom Nom is limited in that they only currently offer one meal choice for cats, what you get for that meal looks like you slaved over the stovetop and created a gourmet dish for your furry pal. We are talking whole pieces of chicken, not dry powdered kibble or pressed into cubes, and chunks of real veggies. Added vitamins, minerals and taurine round out the nutrition. And with an incredibly high moisture level, this is as close to the tundra as you'll get in a commercial cat food. 
Show your best feline friend just how much you love them with a wholesome and healthy diet that will support their bodies and keep them living their best life.
While a high-quality diet is essential for keeping your cat happy and healthy, digestive problems and food allergies can still occur, and can be expensive to treat. Compare pet health insurance plans to save more than $270 a year on vet care.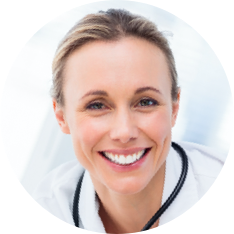 Does your pet have a supplement plan?