What is Aortic Thromboembolism?
Aortic thromboembolism is extremely painful for cats, so you will most likely hear screeching and notice the cats has lost control if its legs. The symptoms will begin suddenly and take you and your cat by surprise, but you must be ready to act quickly. If you spot any of these symptoms, take your cat to a veterinarian immediately.
Aortic thromboembolism, also known as "saddle thrombus," occurs when a blood clot cuts off the blood supply to the cat's hind legs, leaving his two back limbs paralyzed. This condition is usually a complication of heart disease or hypertrophic cardiomyopathy, although other health conditions may contribute to it as well.
Symptoms of Aortic Thromboembolism in Cats
Aortic thromboembolism symptoms will come on suddenly and without warning. As soon as you spot these symptoms, it's imperative you bring your cat to a veterinarian right away for emergency treatment. Some of the symptoms you should look for include:
Inability to move back legs
Difficulty breathing
Whining
Heavy panting
Cold back legs
Causes of Aortic Thromboembolism in Cats
Aortic thromboembolism occurs when a blood clot in the heart breaks free and begins to travel downstream, where it becomes lodged at the base of the aorta. The blockage prevents blood from traveling into the hind legs, so the cat will immediately begin to experience pain.
Clots form in cats that are already suffering from heart disease or hypertrophic cardiomyopathy, which is an enlarged heart. Other conditions, such as hyperthyroidism and lung cancer, can also contribute to blood clot formation. Cats that have any of these pre-existing health problems are at risk of suffering from aortic thromboembolism.
Diagnosis of Aortic Thromboembolism in Cats
Take your cat to a veterinarian as soon as you spot these symptoms of aortic thromboembolism. Tell the vet what symptoms you have observed and if your cat has any pre-existing health conditions that could contribute to blood clot formation.
The vet should be able to make a diagnosis based solely on the cat's behavior and condition of the back legs, however, some tests will be run to confirm the diagnosis. First, a complete blood count and biochemistry profile will be performed. These tests will give the vet a better picture of how the organs are functioning, and whether anemia or bacterial infections could be a factor.
Because aortic thromboembolisms mainly occur as a consequence of heart disease or hypertrophic cardiomyopathy, the vet may want to conduct tests on the cat's heart. An echocardiogram, which is an ultrasound of the heart, may be performed to determine whether your cat has either one of these conditions, while a chest X-ray is used to look at the overall size and health of the heart. Vets may suggest a Doppler ultrasound as well, to confirm there is no blood flowing through the legs.
Treatment of Aortic Thromboembolism in Cats
Surgery may need to be done as soon as possible to remove the existing blood clot and allow blood to flow to the hind legs, however this is usually only recommended in extreme cases. Vets usually prefer to treat aortic thromboembolism with "clot buster" medications and blood thinners to prevent further clots.
Your cat will most likely receive IV fluids to prevent dehydration and help him recover from his initial shock. If the cat is panting heavily or struggling to breathe, the vet may place an oxygen mask on him to help him calm down and regain his strength. Because blood clots are very painful for cats, a vet may also administer strong pain medication to keep the cat comfortable. Vets may ask to keep your cat for up to 48 hours to administer medication and closely monitor his condition.
However, many cat owners elect to have their pets euthanized because of the low survival rate associated with aortic thromboembolism. This is never an easy decision to make, so talk with your vet about what the best choice is for your cat.
Recovery of Aortic Thromboembolism in Cats
It is never a guarantee that your cat will recover after experiencing an aortic thromboembolism. Even if the blood clot is successfully removed or treated with medication, the cat will still suffer from the underlying condition, usually heart disease or hypertrophic cardiomyopathy. Some cats may never have another blood clot again, although is rare. Many cats that survive the first blockage will experience another episode within the next year.
The outlook is slightly better for cats who were not completely paralyzed in both legs as a result of the blockage. If your cat was only partially paralyzed, or if the blockage only affected one leg, he may recover mobility in his legs over time. While he recovers, you will have to keep him immobile in a cage and monitor him closely to ensure he is comfortable.
Aortic Thromboembolism Questions and Advice from Veterinary Professionals
Bubba
Black and White short hair
10 Years
1 found helpful
My handsome boy Bubba, has suffered from this about 4 months ago, he regained use of his back legs and I'm so happy but now we are experiencing joint stiffness and tremors in his legs. One leg has a lump in it.
Will a cat with a blood clot eat?
I'm not sure If you received my last message...did you do anything to help him get movement back in his legs
did you apply any heat to his legs?
Add a comment to Bubba's experience
Was this experience helpful?
Otis
Maine Coon
8 Years
0 found helpful
Otis started with chest congestion, wheezing and overall lethargy. Then his back legs started shaking and collapsed. He was pitiful. No paralysis. Veterinarian did chest xray, lasix for congestion and plavix. His legs are still collapsing, yet he has moments where he plays like a kitten. His condition has me so confused! He is only going to be 9 years old. He does seem to shiver after he has a leg episode...anyone else's kitty shivering with this as well?
Add a comment to Otis's experience
Was this experience helpful?
Kikiyo
RussianBlue
12 Years
-1 found helpful
Has Symptoms
Right atrial and ventricular
My cat suddenly died two days ago February 26, 2019. She was diagnosed with HCM no warning she was fine eating and on the bed with me was watching me prepare her food she jumps off the bed sat on the floor with her shoulder blades up she made a loud sound falls to one side I picked her up and usually once I pet her she is fine. But his time she made another louder sound like she was in pain I try to revive her she was having a seizure and went limb. I try to rush her to the vet which is across the street two minute but she was already gone. I just lost it. I just lost my dog of 16 years and the cat was not her usual self after the dog died she grew up with the dog the love each other. The veterinarian said the stress from losing the dogs could have contributed to the sudden death. I had her scheduled for an echocardiogram with her cardiologist for Friday, March 1st, 2019 and she just died I did not believe in broken heart syndrome but know I do. these are the dates Echocardiogram: Stenosis of the main pulmonary artery at bifurcation versus bilateral PA branch Medications: none required at this time why eas she not given medication for this? The veterinarian said blood clot probably cause the heart to fail she probably had pain towards the end that is why she made those loud cries and died quickly. I am in some much shock and in pain from all this. To unbearable for me. Her leg did not become paralyzed she just rolled over and died.her most recent echocardiogram 3/10/18
stenosis; associated changes of RA and RVer and PA bifurcation stenosis versus PA branch stenosis this is most recent 3/10/18
3/24/10 - New heart murmur. Diagnosed pulmonary hypertension
4/20/11 - Right atrial and ventricular dilation. Could not see TR.
4/21/12 - Stable pulmonary hypertension as guaged by elevated TR velocity with dilated right
Add a comment to Kikiyo's experience
Was this experience helpful?
FAT STINKA
tabby
9 Months
0 found helpful
My beautiful Fat Stinka baby, was an indoor outdoor cat, my husband found her way too late. She was using her front legs to crawl to my husband crying. he initially thought she was hit by a car at the looks of her condition. we rushed her to the vet where she began to tell us what it was. My babygirl was in so much shock and pain she was already dying when we made the terribly hard decision to lay her to rest. the vet brought her in for a last meeting and said she would possibly pass on her own. She continued to cry and as a mother i just wanted her no longer in pain. we called in the vet and laid her to rest. It all made so much sense now that i have looked into this. She was a chunky cat hence her name, but she was wild and majestic. my poor baby! its been 2 days still coping. her cat siblings are all feeling the sadness as well..
Add a comment to FAT STINKA's experience
Was this experience helpful?
Gray Cat
Russian Blue
3 Years
0 found helpful
Our 3 year old feral rescue loved the outdoors. He found us about a year ago and after ignoring him for a couple of weeks, I saw he was skin and bones so I broke down and started feeding him... he never left. Our backyard was his kingdom. We live in Central PA and we have sub-zero temps over the winter so we provided him with a heated cathouse under our gazebo. He would bring us gifts of mice and an occasional chipmunk. This afternoon, just a few hours after watching him run round our deck lole a fool, we found him wailing, his breathing was labored and he had no use of his hind legs. We took him to a trusted veterinarian who performed a full physical exam and said he showed symptoms of an aortic thromboembolism. Though he had been swaddled in a warm blanket for almost 30 minutes as we transported him and waited to be seen, His back paws were ice cold and the skin around his rear toes was turning purple while his front paws were warm with pink skin. Due to the extreme pain he was in, the poor chance of survival and the likelihood that additional clots would form in the future if he survived this episode, we made the difficult decision to euthanize.
Add a comment to Gray Cat's experience
Was this experience helpful?
Garfield
American Wirehair
1 Year
0 found helpful
Sudden onset of paralysis in back legs. Took him to vet and they did x-rays and blood work. Checked blood flow to hind legs also. Vet said everything checked out ok and doesn't know why he can't use back legs. Doesn't drink anything. Wants to move, but can't. Vet said to bring back in 3 days, bit doesn't seem he will last. What's wrong with Garfield?
Add a comment to Garfield's experience
Was this experience helpful?
Basil
Domestic shorthair
16 Years
0 found helpful
My cat was diagnosed with idiopathic cardiomyopathy about 18 months ago. He is almost 16. Tonight he partially collapsed/listed to one side as he was walking up the stairs. He seemed a bit shaky for a few minutes, but then recovered and was eating and drinking normally. His back paws are pink, and his legs feel warm. He hasn't been crying or anything, but he did seem a bit out of sorts (tail down, walking gingerly).
Add a comment to Basil's experience
Was this experience helpful?
Precious
Siamese
2 Years
2 found helpful
I took my cat to the vet but thry x rayed her and said nothing was wrong. But I just was looking up stuff mysekf and it seems as though she has a bloodclot blocking her blood flow to the left hind leg. It's sores on her legs and other signs thats in this tgread.. She doesn't use it,it just hangs limp and she breaths heavy sometimes.what can i do to dislodge it?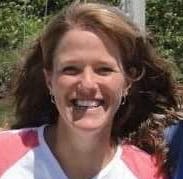 1611
Recommendations
There isn't anything that you can do to dislodge a clot in Precious's leg. If she isn't using the leg, she may need treatment for that problem, and if the Onsior that your veterinarian prescribed isn't helping, it would be best to have a recheck for her to let them know that things are not improving.
Add a comment to Precious's experience
Was this experience helpful?
Cupko
Maine Coon
5 Years
0 found helpful
Medication Used
Heparin, pain releive medicines
My cat was diagnosed with saddle thrombosis.After 23 hours care in veterinary clinic breathing problems improved completely, but circulation and blood flow in back legs show no improvement and they recommended euthanasion, can you tell me what is approximate period of time to get blood flow and circulation back to his legs? Thanks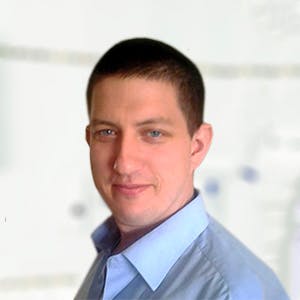 3320
Recommendations
There is no set time for improvement after treatment starts, some cats will improve with medical therapy and will require lifelong treatment where other cats will not regain use of their hind legs; even if there is an improvement it may not result in full use of the legs. It is a case of wait and see after treatment has begun, surgery in these cases is not really performed since it is unrewarding; euthanasia is another option in these cases. Regards Dr Callum Turner DVM
Add a comment to Cupko's experience
Was this experience helpful?
Simona
breedless
18 Years
0 found helpful
Has Symptoms
single back left leg paralysis
According to the descriptions, my cat has Aortic Thromboembolism. Except it is only a partial obstruction because only one leg is affected. It appears she is not experiencing pain but is breathing at abnormal rates. She is eating and drinking properly still. Doctors said if its a blood clot then there is no hope. I was wondering if there is any chance for my cat in surviving.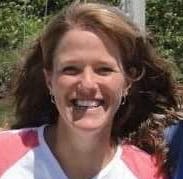 1611
Recommendations
Thank you for your email. Aortic thromboembolisms have a very poor prognosis for recovery, sadly. The possible therapy includes anti-coagulants and intensive supportive care, but it typically does not resolve the problem. If that is what is happening with Simona, I am so sorry - it will be important to be in close communication with your veterinarian to assess her quality of life and make sure that she is not suffering. I hope that she is okay.
Add a comment to Simona's experience
Was this experience helpful?