What is Coughing?
When it comes to coughing, there are various types that you should listen out for like whether it is dry or wet. Whether it has lasted over time as a chronic cough or has only suddenly occurred yet is causing your cat to have further complications, you may want to contact a professional to determine if there is some other underlying problem.
A cough is something that is common to other animals, but is rare in cats. When your cat does cough, there is either inflammation or irritants within their throat, airway, or lungs. It should not be confused with gagging; the sounds can be somewhat similar, but severe bouts of coughing can sometimes lead to retching. The cough itself though is not necessarily a disease or illness alone, but it may be the sign of one.
Symptoms of Coughing in Cats
Coughing is an involuntary reflex of the body. It's your cat's way of expelling whatever is irritating the lungs, airways, or throat. If your cat has a cough, they may exhibit some of the signs listed below:
Moist/wet with mucous
Dry and hacking
Retching/vomiting
Signs of infection/illness (e.g. fever, running nose/eyes)
Difficulty breathing
Causes of Coughing in Cats
There are several different ailments that can bring about a cough. The causes can range from mild to severe. A few of the causes are listed below:
Tracheal irritation/collapse (due by excitement, tugging at collar, or drinking water)
Fluid accumulation (blood, water, or pus in the airways or lungs)
Upper/lower respiratory tract disease (e.g. Feline Bordetella)
Asthma
Hairballs
Allergies
Parasitic worms (e.g. heartworm, lungworm, roundworm)
Chest/lung tumors
Cold/flu
Chronic bronchitis
Nasopharyngeal polyps (benign growths from the mucous membranes in the nose)
Heart disease (rarely)
Diagnosis of Coughing in Cats
If your cat's cough is severe and an exact cause is undeterminable, your veterinarian may conduct an extensive workup to figure out the underlying problem. They will want a full medical history, which is where you can greatly assist in the diagnosis of the cough. You can keep track of whether there has been a change of environment for your cat, how often your cat has been coughing, whether or not it's dry or wet, and whether it occurs during specific hours of the day, such as at night. The vet will also take into consideration the indication of any other illnesses, and also your cat's age, as younger animals tend to develop coughs due to viral or bacterial infections.
Concerning tests, your vet may order a chest x-ray to examine the lungs for signs such as fluid or asthma. In the search for parasites, a stool sample will be taken. Further tests include blood work and a urinalysis. In order to check your cat's airways, your vet may utilize a bronchoscope or order transtracheal washing, which involves placing a tube down the windpipe to collect cells. To keep your cat calm, it may be sedated during the examination.
Treatment of Coughing in Cats
How your vet treats your cat's cough will be determined upon discovery of its cause.
Parasites
If the tests have yielded positive for parasites, then your cat will be treated based on the particular worm. For heartworms, your vet may want to assist your cat's breathing through the use of bronchodilators, and in severe cases, administer medication to kill the worms. The medication, however, poses risks and should only be a last resort consideration. Lungworms and roundworms are more easily treated with simple parasitic medication.
Antibiotics
Your vet may prescribe antibiotics in the event of infections. They are often given for at least two weeks or more, but even if your cat begins to show signs of improvement, it is recommended to carry on the treatment for as long as your vet prescribed, as symptoms may return otherwise.
Other Medications
In the case of asthma or allergies, anti-inflammatory drugs or antihistamines may be administered. Also, if the cough has lasted long enough to cause permanent damage to the mucous membrane, then your vet may want to give your cat supplements to repair it or even immune stimulants to help the body fight off any recurrent infections.
Recovery of Coughing in Cats
As coughing is rare in cats, it can be simple to get rid of it once the cause has been determined. If your cat has received treatment, you should still keep a watch in case the cough returns. For coughs caused by simple matters such as hairballs, then fixing your cat's diet should prevent any reoccurrences. As for asthma and allergies, try to keep an eye out in case any other symptoms develop or the coughs become worse. If possible, you may want to consider a change of environment.
In the more severe cases, following up with your veterinarian can only help prevent any worsening of your cat's position. For instance, in the case antibiotics have been prescribed, you should allow your vet to take a look at your cat to be certain the infection has been thoroughly treated.
Coughing Questions and Advice from Veterinary Professionals
Ginge
Cat
10 Years
0 found helpful
My 10 year old cat has started coughing over the last week his eating as normal and drinking when he coughs he sometimes gags like his gonna bring something up but only brings up clear serliver
Can you give me some advice please
My cat has had an odd cough/ sneeze/ for over a year. It does affect his appetite or energy. I'm aftaid to go to the vet. What could it be?
My cat has similar problems as ginge. My cat is about 12 years old. Also eats fine. Have you had an answers
The last thing you should be is afraid to go to a vet, that might be what saves his life. Waiting could be what kills him...sometimes a simple treatment early is all they need...never fear a vet.
My cat keeps retching and making a choking / coughing noise but nothing has came up this has gone on for a month and a half or so but it happens two days every two weeks or so approximately ( it doesn't happen everyday ) we went to the vets and they said she's healthy and her temperatures fine and got given laxatives & medicine to soothe her throat ( as she keeps gulping afterwards) but that hasn't seemed to help. Does anyone know what this could be?
My foster cat had a cough about 2 weeks ago. I gave him Vibravet then he has had mucous sneezing but now the cough has returned. 2 of my other 3 fosters have also started coughing as well as my own cat that is fully vaccinated. What is this? They all eat well but some are a little lethargic
Add a comment to Ginge's experience
Was this experience helpful?
Tuck
Domestic longhaired
6 Years
1 found helpful
My 6 year old make cat came down with a URI about a year and a half ago my female cat had it as well and she got over it but he needed antibiotics to get over his which helped. About 2 and 1/2 months ago he developed a wet cough and sneeze once again the vet prescribed antibiotics however a month after we stopped those he has developed the cough again and its horrible to watch him go through almost looks like hes choking on phlegm. Vet wants him to take perdsinolone however I'm worried that's not what he needs and if there will be more problems that come from that.
The same exact thing is happening to my cat. How did you solve this?? Antibiotics have not helped my cat, and they have found nothing in the x-rays. He has been losing weight and it is hard watching him cough with the vet not finding anything wrong. I know it's not asthma because I recently adopted another cat who has the same symptoms, and he gave the sickness to the cat I already had.
I had a cat who did the same and was diagnosed with asthma but now my new kitten is doing the same thing and I worry that she got whatever it is too but vets misdiagnosed my previous cat. I'm so worried, did anyone get a solution!
Add a comment to Tuck's experience
Was this experience helpful?
Sir Frederick the Meow
Russian Blue
3 Years
-1 found helpful
My cat Freddy is 3 years old. He is extremely active very feisty and requires a lot of attention. He's very clean and eats and drinks regularly. About 3 weeks ago he did something I've never seen before. It looked as if he was going to cough up a hairball and sounded as if he was going to cough up a hairball. So I started grooming him more, however, the cough persisted. Now couple weeks later, it is bad. He coughs maybe 4 times a day and it's definitely lung congestion. I'm extremely poor and there's no way on God's green earth that I'm going to be able to afford a vet in the time that he needs to go. I'll be able to save up but he'll just get worse in the meantime. is there anything I can do in order to help him?cat
Try MSM powder (organic sulfur- the "Bob's Best" brand is best from Eden Nuganics)- my cat had coughing attacks about once a week from the age of 1 to 6, but then a year ago I started giving her MSM (just one small pinch a day mixed with her food) and it reduced to a few times a year! It also helped my friend's cat with severe asthma.
Add a comment to Sir Frederick the Meow's experience
Was this experience helpful?
mugs
short haired ?
1 Year
0 found helpful
we adopted a stray male cat approx 1yr old. he has adapted quite well to his new home with the exception of a cough he develops every time he is handled. it is a non-productive cough that lasts about a minute and stops. the duration is shorter if we stop petting or handling him. it happens every time and irregardless of who's petting him and stops within 1 minute even if we continue to pet or hold him.the vet said his lungs were clear. any ideas?
is there such a thing as allergic to humans???? hmm we are allergic to cats? why not?
Add a comment to mugs's experience
Was this experience helpful?
Cassie
Calico short hair
16 Years
0 found helpful
My 16 year old cat(female) has asthma and allergies. She is on an inhaler(Flovent) with steroids. She coughs a couple times a day and they are usually at about the same time every day. Every 10 days or so, she will start throwing up food. When she is not eating for the next 24 or so hours, the coughing stops. When she starts eating again, the coughing starts up again. Could she we allergic to her food? The vet has her on Royal Canin Selected Protein Duck/Pea kibble. She is also eating wet food Nature's Variety Rabbit. Both are grain free. Both of them have peas. I got her some food(expensive) without peas but they have chickpeas. I tried the salmon(dry food) and turkey(wet food). I am in the process of transitioning from her old food. I am at my wit's end trying to figure this out and cannot find anything on line. Can you help?
Add a comment to Cassie's experience
Was this experience helpful?
Chessur
Savannah
3 Years
0 found helpful
My cat Chessur is a Savannah, maybe 3 years old. She has a frequent cough. I take her to the vet and they give her a shot and it clears up for some time but then it comes back after a while for no apparent reason. It sounds wet when she coughs, she has no runny nose or watery eyes, it seems to get worse when it's cold. I plan on talking to the vet when I take her this time to see if they can run some tests to pinpoint why it keeps coming back. I take her almost monthly to get this shot. Currently, she has no other known health problems and this cough and a UTI are the only illnesses she has ever had. I consider it moderate because it always comes back.
I had a tabby with a cough like that. Vet would give him steroid shots when it was more frequent. I woke up one night in the wee hours to hear my boy coughing his wheezy cough and wasn't stopping. Rushed him to emergency vet.. X-ray showed hypertrophic cardiomyopathy and my boy basically drowned that night. My original vet was a total hack.
Add a comment to Chessur's experience
Was this experience helpful?
Banana
Domestic shorthair
3 Years
0 found helpful
My cat is coughing quite a bit, usually during the day when she's lying down or resting. The coughs sound dry. She is a female shorthair and has had kittens. I don't see anything else wrong with her, and she eats, drinks, and sleeps just fine. She previously had fleas and worms, but we got rid of them. She goes outside and hunts occasionally. What could this be?
Add a comment to Banana's experience
Was this experience helpful?
Harlyn
Tabby Cat
2 Years
-1 found helpful
My cat has recently started dry coughing (sounds like a hair ball but nothing comes up) no vomiting just cough. We recently moved and had a lot of dust and trash that we went through in the moving process please help need to know if I should take her to the vet or not. She has done it for about 3 days now. No worms noted in her poop or anything just the cough. I did have to take her during the winter for allergies she was pulling her hair out and making places all over her self.
Add a comment to Harlyn's experience
Was this experience helpful?
Gilly
tabby
16 Years
-1 found helpful
I got a cat from the local shelter and had him for a few months now. He's older so I know he will probably pass soon but he seems to be in good health besides this. He has these coughing fits that go on for a minute of more usually but he never throws up afterwards. It sounds dry to me, almost like a broken squeaky toy. I'm worried that he's in a lot of pain and that I may have to put him down but I don't have money to take him to the vet. Please help me if you can at all
Add a comment to Gilly's experience
Was this experience helpful?
Kitts
dsh
10 Years
0 found helpful
My cat would have a coughing fit when she was startled! Don't laugh, but one of my others took pleasure in jumping out from behind corners to get this reaction. She would also cough when it was dry, or when she had exerted herself. For almost three years I did everything the vet said, treating it as a hairball, even though I firmly believed it was asthma. When I found a vet qualified to read a chest xray, I discovered I was right. Two weeks on prednisone and the coughing stopped. She's on a maintenance dose of 2.5 mg a week, and we're stretching it to every 10 days. If you know in your gut that what you're being asked to do isn't working for your pet, question it, and if you have to, find a new doctor!
Add a comment to Kitts's experience
Was this experience helpful?
Spooky
DOMESTIC BLACK
2 Years
0 found helpful
Watching my cat cough and seem to try and get something out of her throat , is frightening to watch. It's like she's possessed And after her last cough ; not only does her tongue extend out pretty far but also looks like her last breath of air. I'm very helpless watching her
Add a comment to Spooky's experience
Was this experience helpful?
EVA
black! part burmese or siamese
7 Years
1 found helpful
Has Symptoms
Cough with infrequent vomit.
My 7 year old cat Eva has been coughing in the middle of the night-rarely during the day. It is most often a dry non productive cough and only occasionally does it produce Vomit. I thought it was just hairball-but again-those only come rarely. It seems now she does it once two nights out of three. She never goes outside and has no contact with other animals. She eats and drinks normally as well as normal stools and urination in regular kitty box usage. She exhibits no fever or feeling of sickness. As she has gotten older she has become even more attached to me and wants [not quite-but often] constant interaction or attention. I know this is common but worry she's looking to me to fix a health issue. I don't wish to misread signs of something bad so I write to you now.
my cat is doing about the same thing and the same age? am wodering if other cats she interacts with outside could be the cause? she is and outdoor indoor cat.
Add a comment to EVA's experience
Was this experience helpful?
Babbie
Dem
13 Years
0 found helpful
My is for this cough sneeze he was eating and is eat but little i. Did have a bad cold could,he have a cold. Voming a little other then that he fine it started taday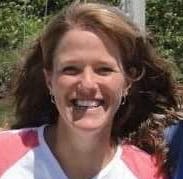 1611
Recommendations
Thank you for your email. Our viruses are typically not contagious to animals. If Babie is not eating,vomiting, and sneezing, he should be seen by a veterinarian to make sure that he is okay, and to have any necessary treatment tht he might need.
Add a comment to Babbie's experience
Was this experience helpful?
Jupitor
tabby
4 Years
0 found helpful
I adopted a feral abused 4yr old male about 1yr ago from a shelter where he'd been caught and dropped off. He was pretty much "un-adoptable" as he is terrified of people, hide in his cage and wouldn't let anyone touch him. Its taken a year but he doesn't hide anymore isn't afraid of being near me but still becomes terrified if my hand goes near him...the reason Im telling you all this will be clear in a moment. He's developed a wet sounding cough in the last wk. I believe its productive you can hear the change in the cough but I think it's become more frequent today. My problem is how to get him to the vet plus knowing that he will not let the vet (or me) try to handle him once there...His name is Jupiter he's come so far in a year I don't know how to accomplish this with him.
Add a comment to Jupitor's experience
Was this experience helpful?
Chief
tabby
2 Years
-1 found helpful
My 2 year old male orange tabby has coughed twice since we moved into a new apartment. It's been 2 months and he's coughe once a month. The first time I thought it was the dust because there was a lot of dust in the apartment but now I'm wondering if it is something worse or just allergies from a new environment. The coughing is dry and lasts less than a minute. Nothing is expelled during the coughing. He doesn't seem to have a fever or any other symptoms
Add a comment to Chief's experience
Was this experience helpful?
Gigi
DMH
3 Years
1 found helpful
I have a fixed 3 year old female cat. About every month maybe once or twice she will throw up a small amount of clear liquid. She regularly eats dry cat food and doesn't go outside that much. She doesn't seem sick but I was wondering if you had any idea as to what can cause her to vomit clear liquid? Its mostly clear and doesn't seem to have any bugs/worms just clear with some air bubbles almost like foamy. She eats regularly, plays daily and has normal stool. She is the only one out of my cats that thowsup consistently every month.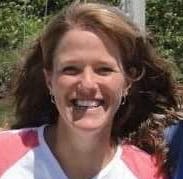 1611
Recommendations
There are many causes for that type of problem in cats, and if Gigi is otherwise healthy, you may be able to monitor her to make sure that the vomiting doesn't worsen. If she has longer hair, she may have problems with hairballs, and that can cause chronic irritation. Giving her a small amount of hairball laxative (you can buy this in pet stores or from a veterinarian) may help to keep that from happening. If it starts happening more frequently, she may need to see a veterinarian to be examined.
Add a comment to Gigi's experience
Was this experience helpful?
Wendell
Orange tabby
4 Years
0 found helpful
Cat was gone for 6 months. We live in the country. He was afraid of a renters dog who just wanted to play. I think he was close by. He was ravenous the first few days. Then developed a hack, without hairballs or anything coming out, which was bad enough that he has accidents out the other end. Wondering if he has something from eating rodents for six months or perhaps the food does not agree with him. Costco green bag food which he was eating before his disappearance. He came to our daughter over a year ago and didn't come back till the day she returned and she just tried to call him and he called back to her! We thought a coyote got him. We searched often for the six months he was gone.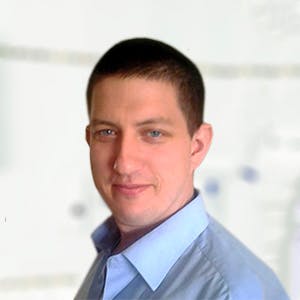 3320
Recommendations
You should ensure that a new food bag is opened in case the other one spoiled over the past six months being open. Without examining Wendell I cannot narrow in on a specific cause and we don't know what he has been eating, if he as a foreign object or what he may have picked up. Given his long absence I would recommend taking him into a Veterinarian for an examination to be on the safe side. Regards Dr Callum Turner DVM
Add a comment to Wendell's experience
Was this experience helpful?
Blondie
American Short Hair
8 Years
0 found helpful
Medication Used
Medication for Toxo. Predisone Lasi
My cat has a consistant cough, there are days when she doesn't cough at all then she starts again. I have had her to the Vet and she has been treated for toxo twice, given predisone and lasics also a throat exam, we just can't seem to pinpoint whats wrong. Is there anything we are missing?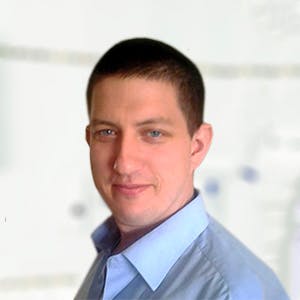 3320
Recommendations
It can be difficult to narrow in on a cause for constant coughing since there are many possible causes which may include infections, parasites, allergies, chemical irritation, heart disease, nausea among many other causes. Further examination is required to narrow in on a specific underlying cause. Regards Dr Callum Turner DVM
Add a comment to Blondie's experience
Was this experience helpful?
Simon
Cat
12 Years
1 found helpful
Our Siamese cat has a dry cough and l have never seen him pass a hairball. We took him to the vet and she said it was unusual for a cat to cough. They didn't do any tests but said it could be cancer.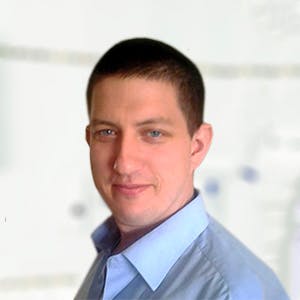 3320
Recommendations
Cancer is a possible cause for a dry cough; but hairballs, stray hairs, foreign objects, irritation, nausea among other causes may also lead to a dry cough. Without examining Simon I cannot weigh in and say what the possible cause may be; if they suspected that there may be cancer, an x-ray of the chest should have been taken to check and rule out. Regards Dr Callum Turner DVM
Add a comment to Simon's experience
Was this experience helpful?
Don
dsh
14 Years
0 found helpful
My cat has had a wet cough for the better part of 2 years. He got extremely sick in 2015 with what was presumed to be a URI. He developed a wet cough as a result. I have been to 3 vets. He was treated for 6 months with various combinations of antibiotics for pneumonia. The lungs cleared and the antibiotics were stopped. Within 3 months the cough started back up. We have been treating on and off with antibiotics since then but no one can figure out why the cough keeps coming back. I don't know what else to try.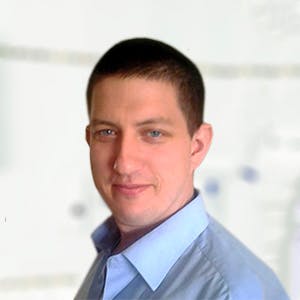 3320
Recommendations
Some cats may get recurring respiratory tract infections which can be frustrating, was a sample sent for culture and sensitivity in case the antibiotics are just suppressing the infection and not curing it? There is nothing I can add if the cough responds to antibiotics except for trying the culture and sensitivity test to see if there is a more suitable antibiotic. Regards Dr Callum Turner DVM
Add a comment to Don's experience
Was this experience helpful?
Leo
Siamese
6 Years
1 found helpful
My boy is fairly healthy, the only thing that has ever been wrong with him was a UTI. But now for the past 2-3 months he's been "coughing". It only ever seems to happen when he's resting, sounds dry, and it isn't a violent cough. I used to think it could have been a hairball but nothing ever comes up and after research I'm terrified. He's NEVER been outside and he has never been to a kennel. I don't exactly have the money to take him to the vet right now as I am unemployed at the moment but I will do whatever I have to as he is my baby. What is the likeliness of this being heart disease or a lung issue and not just asthma (obviously I would still take care of it if it is asthma)?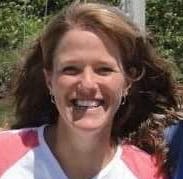 1611
Recommendations
Asthma can be a serious condition in cats, and may need treatment. If the cough hasn't worsened over the last 2-3 months but has stayed the same, it may be asthma, but other possibilities include heart disease, heartworms, or a lung problem, as you know. Without seeing him, I don't have any way to comment on the likelihood of any of those diseases. Many clinics offer a 'free first exam' that would allow you to have him examined, and there may be a low cost clinic that you can take him to in your area so that you can have him assessed.
Add a comment to Leo's experience
Was this experience helpful?
Gengarth
Siamese/Russian Blue
2 Years
0 found helpful
My cat starts to cough out of nowhere and it sounds dry and i pat his back and try to give him water but he continues. It's a dry cough and he seems sad and extremely calmer than usual after?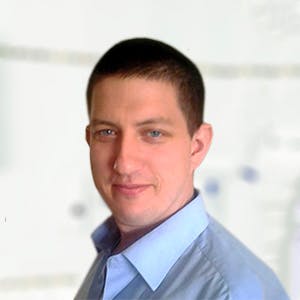 3320
Recommendations
There are many possible causes of dry cough in cats which may include hairballs, allergies, infections, parasites, laryngeal disorders, tracheal disorders among others; you should keep an eye on Gengarth but ideally you should visit your Veterinarian for an examination so that the underlying cause may be determined. Regards Dr Callum Turner DVM
Add a comment to Gengarth's experience
Was this experience helpful?
Promyss
domestic short hair
6 Years
0 found helpful
My cat has been coughing a lot lately. It started off every once in a while and she would cough up what looked to be a hairball. Now its everyday. It sounds more like a choking sound. It's dry and just recently I noticed her sneezing bloody mucus and licking it back up.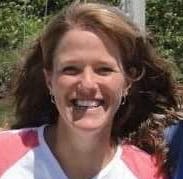 1611
Recommendations
Cats can be affected by pneumonia, bronchitis, asthma, heartworm disease, and tumors in the chest. Since Promyss is having more problems and is not bleeding, it would be best to have her seen by a veterinarian, as they can examine her, take x-rays, and see what is happening and how to treat her.
Add a comment to Promyss's experience
Was this experience helpful?
Lily pig
Cat. House
5 Years
0 found helpful
Cat is fine other wise but started coughing it was a dry cough thought itvwas a change in litter stopped for a few days started to day sounds wet cat still is eatting drinking playing dose not have any discarge from etes or nose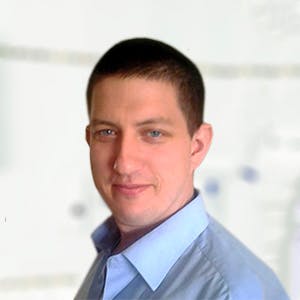 3320
Recommendations
There are various causes for coughing in cats which may be as simple as a stray hair or more severe due to infections or tumours; without examining Lily Pig, it is difficult to say what the specific cause is especially as there are no other symptoms like discharge or reddening of the eyes. I would keep an eye on Lily Pig for the time being and visit your Veterinarian if there is no improvement. Regards Dr Callum Turner DVM
Add a comment to Lily pig's experience
Was this experience helpful?
Pancake
Siamese
1 Year
0 found helpful
I recently adopted a cat (about three days ago)from my local Pet Smart.Sje has started coughing and she mostly does it at night. It's a very dry cough and as far as I can see, she never actually coughs anything up. She is a tabby siamese cat and she weights about six pounds. Should I take her to see a vet?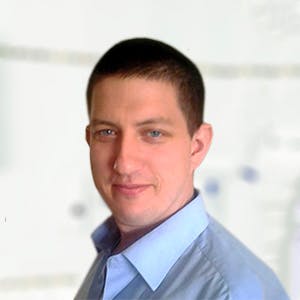 3320
Recommendations
There are various causes for a cat to have a dry cough and an irritant in a new environment is a possible cause; however, without an examination I cannot rule out any infection or other cause of coughing. I would recommend visiting a Veterinarian for an examination to be on the safe side and to put your mind at ease. Regards Dr Callum Turner DVM
Add a comment to Pancake's experience
Was this experience helpful?
Mischief
Domestic shorthair
12 Years
0 found helpful
My 12 year old spayed female cat developed a very dry cough that occurs primarily at rest. There have been no changes in environment or food. She has no the symptoms. No fever, mucus etc. She is a bit overweight and last summer went through a really bad case of acute kidney disease where she lost almost half her body weight but she's gained it all back and he kidneys are doing fine. What could cause her to start coughing? She's been doing it for about 3-4 days and like I said before, no other symptoms or even behavior changes. Thank you!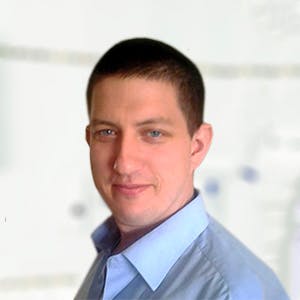 3320
Recommendations
A cough may be caused by a few different causes which may include infection, inflammation, heart disease, allergies, chemical irritants, stray hairs among other causes; without examining Mischief and auscultating the chest I cannot say specifically what the cause is. You should monitor her for the time being, but visit your Veterinarian for a check up to be on the safe side. Regards Dr Callum Turner DVM
Add a comment to Mischief's experience
Was this experience helpful?
Bellatrix
Unknown
6 Weeks
0 found helpful
I just got a kitten about 3 days ago. She has a wet cough. She is a long hair breed, and we took her to the vet about three days ago when we got her to have her cough checked out and the vet took her temp which was normal so she said it's nothing to worry about. She also got her first distemper shot that day, and she was dewormed. I took her temp again tonight and it is still normal (100.4). I just am worried because it sounds really wet almost like she has pneumonia. She doesn't have any other symptoms really. Just a cough, and very mildly watery eyes. I notice her nose is chapped but she was a farm cat before we got her so she was outside and we live in a cold area. She has been eating and drinking as normal, and using the litter box consistently. I am just wondering if we need to take her back to the vet or if she maybe has a hairball or what is going on?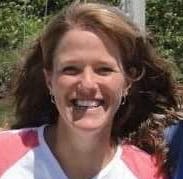 1611
Recommendations
Without being able to examine Bellatrix, I can't comment on what might be going on with her, but a wet cough isn't normal in a kitten, and might be worth a recheck visit, or a second opinion. It is good that she is acting normally otherwise, but that cough should be addressed. I hope that all goes well for her.
Add a comment to Bellatrix's experience
Was this experience helpful?
Spencer
N/a
1 Year
2 found helpful
My cat starts to cough ab 1 week ago. After coughing, he doesn't show any type of uncomfortable or tired. It kinds of wet cough. And it usually in the early morning or before bed. He usually cough after he "bruh bruh" when petting. I want to take him to the vet but I'm very worried ab the cost because I'm still at college. Can you let me know about any potential illness and what should i do now? Also, would you mind let me know about the average cost of them?..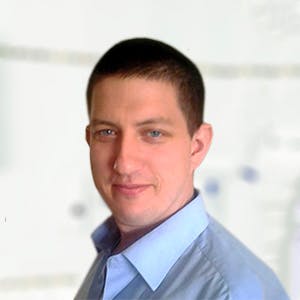 3320
Recommendations
There are numerous causes for a cat to cough which may include infections, allergies, chemical irritants, foreign objects, laryngeal disorders among other causes; it is not possible to give an accurate figure on cost since price can vary from country to country, city to city and even Veterinarian to Veterinarian. If cost is a concern, you should check to see if there is a charity clinic in your area which may be able to check Spencer over in return for a donation. Regards Dr Callum Turner DVM
Add a comment to Spencer's experience
Was this experience helpful?