What is Ear Cancer?
Ear canal tumors are most often found in the external ear canal and the outer ear. In rare cases, tumors can occur in the inner or middle ear. Prompt diagnosis and treatment is critical for the cat's survival.
Two primary forms of cancer that affect the ears of cats are squamous cell carcinoma and ear canal tumors. Squamous cell carcinoma most commonly presents as a red, crusty areas around the ears. The sores, or ulcers, may occur intermittently and are usually flat, irregularly shaped and scaly. If the sores are noticed early enough and proper treatment is administered the prognosis is generally good. Unfortunately, the carcinoma is likely to reoccur after removal and may metastasize to other areas of the body.
Symptoms of Ear Cancer in Cats
The primary symptom of squamous cell carcinoma is the presence of bleeding ulcers on the ears. In advanced stages, the tips of the ears may disappear, leaving a noticeable deformity.
Ear canal tumors usually cause symptoms on one side of the head only. Owners should look or the presence of one or more of the following:
Ear discharge (may be waxy, pus-filled, or bloody)
Foul odor
Head shaking
Ear scratching
Swelling
Draining abscess below affected ear
Deafness
When tumors are located in the inner ear, affected cats may present additional symptoms including:
Loss of balance
Difficulty blinking
Other neurological problems or coordination
Head tilt
Causes of Ear Cancer in Cats
Squamous cell carcinoma is most often caused by ultraviolet (UV) damage from excess sun exposure. It is most common in white cats with white ears. In rare cases, the condition can develop following severe burn damage. It is possible for squamous cell carcinoma to affect dark-colored cats or develop on areas that are covered by hair. This is the result of a disorder called Bowen's disease that may be associated with the presence of a virus.
Tumors in the ear canal have not been definitively connected to a specific cause. Ongoing ear canal inflammation may cause the growth of abnormal cells that can develop into tumors. Cats with a history of ear infections tend to be more prone to this condition. Middle-aged or older cats are more likely to be affected than younger cats, and the tumors are more likely to be malignant than benign.
Diagnosis of Ear Cancer in Cats
The first step will be a full review of the cat's medical history. Owners should make the vet aware of any sores that the cat has had in the recent past, even of other factors are thought to be to blame. The vet will perform a thorough physical exam to look for other sores on the body and will likely order common lab tests like a complete blood count (CBC), biochemistry profile, urinalysis, and electrolyte panel. Enlarged lymph nodes or a high white blood cell count may indicate the presence of an infection. Chest and skull x-rays may be performed to check for tumors or other abnormalities. A biopsy can be performed to determine whether the tumor is a carcinoma, benign mass, or other skin condition. This is often done as a last resort as it typically requires general anesthesia.
If an inner-ear tumor is suspected, the vet may sedate the cat and complete a deep otoscopic examination. Other diagnostic methods may include CT scan, MRI, and biopsy.
Treatment of Ear Cancer in Cats
Treatment recommendations will depend on the type of cancer, the size of the ulcers or tumor, and whether it has spread.
Treatment of Squamous Cell Carcinoma
If only one small ulcer is present, the vet may freeze and remove it using cryosurgery. If the ulcer is large or multiple sores are present, traditional surgery will be required. The external area of the cat's ear, called the pinna, is usually removed. In some cases, a portion of the ear canal may be removed as well. Cats are usually able to adapt to the change and heal fairly well following surgery. Chemotherapy is less effective than surgery, but may be recommended in cases where surgical removal is not an option. The vet may recommend a consultation with a veterinary cancer specialist for further treatment recommendations.
Treatment of Ear Canal Tumors
When ear canal tumors are present, surgical removal is required. This is best performed by a board-certified surgical specialist, especially when the inner-ear is involved. The most common surgery is known as a total ear canal ablation (TECA). It involves the removal of the entire ear canal and a thorough cleaning of the inner ear. When surgery fails to remove the entire tumor, radiation may be used to slow tumor growth and minimize pain.
Recovery of Ear Cancer in Cats
Cats with squamous cell carcinoma should be kept indoors and out of the sun as much as possible. If the cat must be outside in the daytime, sunscreen should be applied to the ears and nose. For cats that enjoy sitting in windowsills, the addition of a reflector or shade will help to block UV rays. Owners should watch closely for the outbreak of new sores and follow up with a veterinarian if reoccurrence is suspected. If the treatment was administered quickly enough and the cancer has not spread, prognosis for cats with squamous cell carcinoma is generally positive.
Cats with ear canal tumors usually survive for about a year following aggressive surgery. If more conservative treatment options are elected, prognosis worsens significantly. Throughout the remainder of the cat's life, regular veterinary check-ups will be necessary.
Ear Cancer Questions and Advice from Veterinary Professionals
Packer
DOMESTIC
18 Years
3 found helpful
Cat ear bleeding looks like tumors ear canal about closed. Other side he has bout 7 purple dots at his age I think I just make him comfy unless I see him in pain then I have to put him under. He's also lost alot weight from 12lbs to about 6-7lbs but still runs around playful
Add a comment to Packer's experience
Was this experience helpful?
Mush
Domestic long hair
14 Years
2 found helpful
My 14 yo white moggie has had a skin patch on the outside of his ear for about 15 months. I was told when I adopted him as a kitten that whats cats are susceptible to ear cancer (and deafness). So when I noticed the skin on his ear last year I took him to the vet - it was just over a year ago. They told me it wasn't cancer, just just calcified skin, and they gave me a topical skin cream. I used it for a few weeks but it kept coming back (and he hated having it applied). I've noticed in the last month or so it's become a bit darker - like a scab. It's not large - maybe 2mm x 4mm, about 3mm from the tip and edge of the ear - and it doesn't seem to be weeping - but it doesn't away. He's otherwise healthy and happy - no sign of anything wrong. Should I go to another vet for a second opinion?
If something isn't right, and you feel it in your gut the answer you get isn't right, always get a second opinion. Don't worry about offending your current vet. If he's a good vet, he'll appreciate it.
Add a comment to Mush's experience
Was this experience helpful?
Kaly
Calico
10 Years
0 found helpful
Has Symptoms
Oddor, bleeding, head tilting
My cat had laser surgery in both her ears to eliminate cancerous tumors. Her right ear was very bad. I've been taking her every week to follow ups and she's doing a lot better now.
Add a comment to Kaly's experience
Was this experience helpful?
Oreo
Tuxedo
16 Years
2 found helpful
Has Symptoms
Falling Over, Head Tilt, Dirty Ears
Medication Used
Antiobiotic Steroid Injection
Our tuxedo senior, Oreo whom we rescued nearly three years ago experienced lots of dark wax in her ear. We cleaned it, but thought it might be ear mites. It certainly looked that way. We used Zymox to clean out her ears. The right ear was the dirtiest. We used Vet prescribed Tresaderm to treat the ears. Without a couple of days of using Tresaderm, she began falling over to her right side and had trouble standing/walking on her own and a head tilt to her right. Called our veterinarian who said to stop the Tresaderm and bring her in if she doesn't get better. There are lots of things that could cause the dirty ear, the falling over and head tilt. We brought her in to our vet who ran CBC, Chem 12, and rechecked her thyroid as she is hyperthyroid. Everything came back fine. However, when he examined her ears, they were extremely dirty, especially the right one. He couldn't see into the right ear for it was blocked, which from the signs sounded like an inner ear infection. However, while being examined, she experienced a seizure, her eyes rolled back and she walked around in a circle on the examining table. At first, the vet thought she had had a stroke but checked and it wasn't. She was treated with an antibiotic and cortisone combination injection for the "inner ear infection" and sent home. Unfortunately, though she seemed to improve; the wobbliness and falling over stopped, the head tilt did not. Her right eye began to squint and we could see her inner eyelid. We took her back to the vet. This time he felt a mass, hard and round at the base of her ear, which wasn't there before. We couldn't X-ray her because she wouldn't stay still and the only option was to sedate her, which at her age of nearly 17 we didn't want to do. Not if we couldn't do anything else for her. At this rate, even if something could be done, it wouldn't be much and at her age, it probably wouldn't help much. We opted to go hospice care. At home, we cared for her. We used herbal and vitamin supplements proven to slow tumor growth. Unfortunately, the prognosis wasn't good. At first, on her two week follow up after the second visit after the mass was found, the mass actually shrunk. She was given another antibiotic/cortisone injection. Things looked positive: she was eating; she was hungry and ate every hour. She even begin eating some can and dry cat food along with the baby food, goat milk and supplements we gave her. She seemed her usual self. But as it usually is with Cancer, things turned around quickly. One day, up until Wednesday, she was eating hungrily then the next day, Thursday she backed off. She kept drinking all the time as if she knew she needed to. She wanted to eat, but wasn't interested in anything we gave her and we gave her everything: baby food, vienna sausage, can cat and dog food, tuna salad, raw beef,and more, all warmed and not warmed. Nothing enticed her. She scratched at the door to get out of the house. She wondered aimlessly around the house. She even went in the shower. She followed me everywhere. On her final night at home, Thursday, I tried dipping my finger in the baby food and offering it to her. She nibbled it for a few times, then gave up and walked away. She wasted quickly, as if right before our eyes. She looked at me as if pleading me to help her. I had promised her at the diagnosis we would do right be her.
She began with the wobbly, falling over, head tilt on April 21, 2019. On Friday, June 21, 2019 the first day of summer in the USA, it was Oreo's last day of life. We put Oreo down in the vet's office while I held her. It was quick, humane and peaceful. When we adopted her from a shelter nearly three years ago, she hadn't been taken care of. Her eyes squinted and she had a Upper Respiratory Infection. Her fur was dull. She was a senior cat who had been in the shelter for four years. They basically ignored her. They said she was 10 at her adoption, but we knew better, as our vet confirmed: she was probably 14 to 16 at that time. That didn't matter to us. We had just lost another senior girl kitty, 21 yr old Princess to a liver infection and aimed to give another senior kitty a home in honor of her. Right away, in our care, Oreo thrived. Her eyes opened wide. She gained weight up to 7 lbs and her coat was shiny and thick. When we put her down, she weighed just 4 lbs. On her second to the last visit with the vet she weighed 6.3 lbs. Before the falling over and head tilt, there was no symptoms except dirty ears. No odor or visible sores or polyps in her ear. Even the vet thought it was just an inner ear infection. It wasn't. A few days before we kept our promise to her to do right by her and not let her die alone, her right ear began to bleed and emit a strong, foul odor. She drooled excessively when she ate. Cancer is supposed to be rare in cats. It isn't. This is the second senior cat we lost to Cancer. If you think your cat has an ear infection, don't wait on checking it out. They say cats prone to ear infections are more prone to getting ear cancer. Cats also need to eat. If they don't eat, they waste away. Love your cat, talk to your cat. Be there. Always and support your cat. We hoped, prayed and wished for a miracle. We always believe there's always a chance. Sometimes there just isn't. Sometimes, we just have to do our best for them. They're more in tune with nature. I'll always wonder if we failed Oreo. If we had noticed something sooner, would she still be alive? At least, we did right by her in the end, and most importantly while she was with us for nearly three years. During that time, she never wanted for food, attention or love. We loved her and miss her dearly. Thanks for listening.....
Add a comment to Oreo's experience
Was this experience helpful?
Sir Frederick
mixed
12 Years
1 found helpful
I have white former Tom cat who's age is unknown but pretty sure older. P.S. he's COOLEST CAT EVER! He had what I thought was skin tab in thin hair outside of ear but now believe mass. Last week I noticed it grew & 2 days ago it started bleeding. It's skittle size red. I just sold some stock to take to vet(rough time) but unfortunately will likely take 1.5 weeks. I'm a upset Vet didnt mention anything, especially since he had/has black shabby things on ears that I read are sign. They aren't bad, just lil black scab like specs. Other than bloody mass he's just as needy & annoying like normal and eating good. I pray he can be treated and I can afford. He's had rough life, want him to continue to live out life like the king he is.
Add a comment to Sir Frederick's experience
Was this experience helpful?
Pinky
white
16 Years
1 found helpful
I have a 16 year old white cat that has ear cancer. he loves to be outside and I have been putting sunscreen on him and his ears through out the years. the problem now, is he in bad shape, not eating anymore, and constantly licking his ears and making them bleed. I know the vet . will want to cut his ears off, but I am wondering if it is time to give him up?
Add a comment to Pinky's experience
Was this experience helpful?
Archie
Siberian forest cat
8 Years
3 found helpful
I don't remember exactly why, maybe it was because his left ear smelled (and I shouldn't be able to SMELL his ear), but I took my cat to the vet about a year and a half ago. The vet gave me some drops and wished me luck; he was very dismissive of my situation. I gave it a shot, but saw no improvement. Completely dissatisfied with my visit, I went to a different vet.

My new vet was very attentive, and we made out a plan of attack. We did cultures of my cat's ear, and he gave me some antibiotics that worked for a bit, but the smell would return shortly after the prescription ran out. We went through this routine a few times, trying different antibiotics.

Then one day, out of seemingly nowhere, my vet noticed a reddish growth in my cat's ear. It was roughly the shape of a tiny self-rolled cigarette. I don't think the vet had noticed it before, because his entire approach to the situation changed. We did a culture on the tumour and discovered it was a type of cancer. I love this cat more than anything, so we decided to go ahead with a TECA procedure (discussed above). My cat was eight years old at the time and I figured the (substantial) cost was worth it -- expecting him to live to be 16 years old, the TECA would average out being $25 a month for the next eight years. Yes, it hurt my wallet, but it was worth it to keep my cat. Going into the procedure, though, my vet made sure I knew that there was a slight chance the cancer might return; that no matter their care and effort, there was not a 100% chance the cancer had been fully removed. Well, turns out it WASN'T fully removed.

About three months after the surgery, I noticed a lump behind the same ear we had the TECA done on. The tumour was external this time. And over the past couple of months, it has grown to be about two inches long and about half an inch in diameter; it's a freakin' beast. And it's showing no signs of slowing down. Fortunately, my cat doesn't seem to be effected by it yet; he's still goofy and affectionate. But I fear it's just a matter of time before it consumes more and more of his head and I have to put him down. I've already spent $3000+ on him and can't afford to have another surgery. I don't know what to do at this point.
If I could have, I would have done anything to help my senior cat rescue, Oreo recover from this. Due to her age and frailty, we opted for home care, to make her comfortable, spoil her and love her. You have tried your best. Research information, talk with your vet and your cat. Look at your cat. In a matter of time, yes, the Cancer will get him. Now is the time to spend with your cat. Spend time with him. Love him. Feed him. Get him on some vitamin and herbal supplements proven to fight cancer. They aren't cures, only treatments that may or may not help. They didn't work for Oreo, but that doesn't mean it won't work for your cat. One resource is Only Natural Pet store online. C-Caps by Pet Alive is one proven product. I wish you best. The prognosis for this cancer isn't good. I'm no vet, just another cat owner but I've been through this cancer and Feline Lung Digit Cancer wit another cat.
Add a comment to Archie's experience
Was this experience helpful?
Shorty
domestic short hair
12 Years
1 found helpful
My cat has been diagnosed with an aggressive carcinoma in the ear canal. He had surgery to remove the tumor but not ablation. I actually asked to know the ct biopsy results prior to surgery so that paying for ablation of the ear canal instead of two surgeries. I am distressed because I cannot afford a second surgery. Supposedly no cells are detectable outside of ear canal so removal of entire ear canal has good prognosis. Generally what might be a prognosis with no treatment. Anything else cost effective that might be considered?
Add a comment to Shorty's experience
Was this experience helpful?
Kittygoose
Cat
12 Years
1 found helpful
My cat has had an ongoing ear infection for about two years. I've been given pills that she refuses to take along with ear drops. About a month ago, a giant lump appeared on the side of her face, under the ear. I took her to the vet, and they were able to drain it and it was gone completely. A week later, they sedated her.. did a biopsy.. pulled a tooth (they didn't know if the lump was from an infected tooth or the ear).. and did a thorough cleaning of the ear while she was still sedated. They cut 3 polyps out. After all that, she was doing amazing. Her behavior is what it's always been and her ear was much better. I finally heard from the vet yesterday and they said she does have cancer. They never even told me what kind, I was rushed off the phone. All she said was cancer, she has 11 months to live, call us if you need anything, make her as comfortable as possible. Now I see that the lump they drained is coming back. It's not nearly as large as it was the first time, but it's enough for me to have noticed it when I touch her. Should I have the vet drain it and clean her ear again? Or is there really nothing I can do at this point, which is basically what the vet implied. Do I have a right to know exactly what the results of the biopsy said?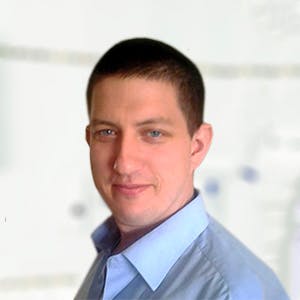 3320
Recommendations
You have every right to know what the results of the biopsy are; I would recommend visiting your Veterinarian and having a conversation with them about Kittygoose's biopsy results, prognosis and the management options which you may have in front of you. There are different types of cancer and it is important to know which is present so that options can be explored in helping with what seems to be end of life care. This is a distressing time for you, so it is important to know what you want to ask your Veterinarian before you visit and even ask for a copy of the histopathology report (technically if you paid for it you own it). Regards Dr Callum Turner DVM
Add a comment to Kittygoose's experience
Was this experience helpful?
Muffin
11 Years
1 found helpful
hi my white cat has some dark marks on his ears , the vet suggested that we have the tips removed to prevent cancer in future. He says he doesn't have it currently. Is this necessary ? Also what cost would this normally be for the operation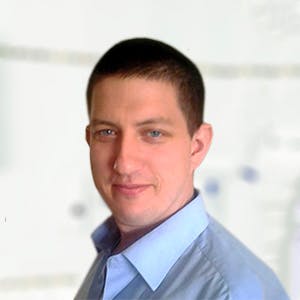 3320
Recommendations
It sounds like Muffin has the start of Squamous Cell Carcinoma which is common in white cats; it is a malignant and invasive tumour and early surgical removal is the treatment of choice, it is caused by excessive sun exposure. The cost of the surgery varies depending on your Veterinarian, location and severity; generally the surgery isn't long and is quite simple so wouldn't cost more than other surgeries that require opening a body cavity. Regards Dr Callum Turner DVM
Add a comment to Muffin's experience
Was this experience helpful?
Dessibell
Black and white
10 Years
-1 found helpful
Has Symptoms
Cancer discharge in her ear
My cat had her ears off as one ear was very badley gunked up with sores, puss, blood etc... but it has started again an going into her head... I am not going to have any more surgery on it, for many reasons.. I now am giving her daily antibiotics & painkillers in her food from the vet.
Her ear is still really irretating her & it looks soooo sore & flicking stuff from it all the time. Having said that she is purring eatting & moving around fine& her eyes are bright & her furr is healthy... How long can she go on, on this medicine & with her pain from her ear?? I dont think its time to have her put down yet??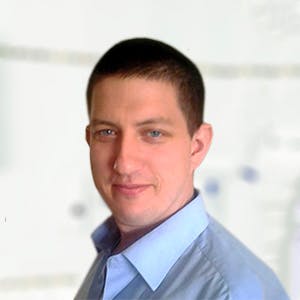 3320
Recommendations
Without examining Dessibell, I cannot say how bad her symptoms are but if she is in good spirits otherwise I would take each day as it comes; however, if she starts to show signs of pain, discomfort, presents additional symptoms or anything else concerning you should take her back to your Veterinarian. Regards Dr Callum Turner DVM
Add a comment to Dessibell's experience
Was this experience helpful?
Pepsi
tabby
12 Years
1 found helpful
Has Symptoms
Middle ear tumor, ear infections
Cat diagnosed with middle ear tumor. She is maybe 12-ish years old. I read somewhere that average cat lifespan is 14-16 years old. And, read somewhere else that middle ear tumors are more likely to be cancerous than not, with survival rate about 1 year after aggressive surgery. I am going to do a biopsy and talk to my vet more, but for the moment let's assume it's cancerous. If it is, it seems I should just do what I can to keep her comfortable, given her age (which is approximate). However, I don't want to be making decisions on info that's not correct, so... Questions: What is the average lifespan of an indoor-only cat? Are middle ear tumors cancerous more often than not? What is the likely lifespan after a cancerous ear tumor is removed? How does age affect that likely lifespan? If the tumor is not cancerous, it seems it may be more reasonable to do the surgery. Is it? What are the risks and likely outcomes of surgery on a non-cancerous middle ear tumor? Anything else I should consider to figure out what to do next?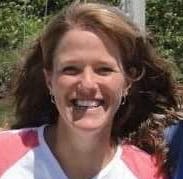 1611
Recommendations
Indoor cats can live to be 16-20; middle ear tumors can be either malignant or benign, there isn't any way of knowing without a biopsy; lifespan after surgery depends on many factors individual to the cat; Whether the surgery needs to be done depends again on the type of growth. Risks and benefits depend on the type of growth, but there are risks of nerve damage and infection. I think that you need to have a conversation with your veterinarian to ask all of these questions, and get all of your concerns addressed, as they know more about the specifics of Pepsi's situation, and can comment specifically rather than the vague answers that I have to give you, as I don't know very much about her status. It is very good that you are doing your homework to make the best decision!
Add a comment to Pepsi's experience
Was this experience helpful?
Flossy
British Longhair
12 Years
1 found helpful
I have a 12 year old British Longhair pure white cat, her left ear is turning a dark browny / black colour and has lost the hair on it, I have been rubbing a skin cream (skin eze) onto her ear and at first it cleared up within a few days but now the darkness seems to me getting lower down the ear and when I just rubbed cream onto her ear it felt very hot.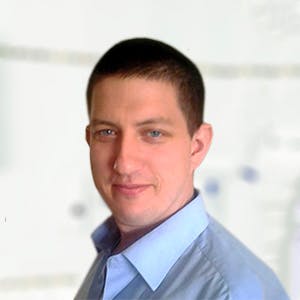 3320
Recommendations
You should have your Veterinarian take a look at Flossy's ear to be on the safe side as it isn't clear if the discolouration is of the skin, something on the skin or under the skin; infections, ear mites, autoimmune diseases, cancer among other causes may cause a variety of different issues. Your Veterinarian will give an examination and prescribe the correct course of treatment; I cannot recommend you use Skin-Eze inside the ear canal, but you may use an over the counter ear cleaner. Regards Dr Callum Turner DVM
Add a comment to Flossy's experience
Was this experience helpful?
Clyde
Dlh
15 Years
0 found helpful
Hello, my 15 yr old diabetic (Insulin 2 x daily 2 units of Lantus) has a small ear polyp, we have been using drops for inflammation and he has had one infection, but gone now...after 2 flushings and drops. Now he has scratched ALL the hair off the ear, what can we use to help him stop scratching. We had a cone on for 2 weeks and he had hard time eating/sleeping so we took it off. Any advise? Also do you think we should do surgery at this age and being diabetic. What about just extracting it with the tweezer/tongs? Just for some temporary relief. We just want to make him comfortable?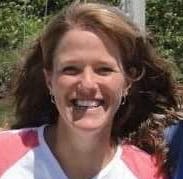 1611
Recommendations
If Clyde is scratching to the point where you need an E-Collar, he is obviously uncomfortable and I think the polyp needs to be taken care of somehow to stop that problem for him. Polyps are quite firmly attached, so extracting it with tweezers would be quite painful and not a good idea. Depending on the size and location of the polyp, your veterinarian may be able to at least remove some of it under an anesthetic to provide relief, as often the polyp is not the problem as much as the fact that it blocks the ear canal and leads to ear infections and problems. Without seeing Clyde, I'm not sure what the best option might be, but it would be a good idea to discuss those options with your veterinarian so that he can be comfortable.
Add a comment to Clyde's experience
Was this experience helpful?
Kitty
Ferral
10 Years
0 found helpful
Has Symptoms
Bloody blubus blister which crusts
My cat has a problem with the outer edge of her ear. It started with a black patch and quickly transformed into a bloody lump with a crust on. When the crust comes off which seems to be part of a cycle there is a lot of bleeding, it reduces in size and then builds up once more over the next few days. The vet diagnosed ringworm and I have to give Zodon by mouth daily and spray the ears with a disinfectant spray. It does not seem to be helping. It grows an reduces as if it has a cycle. I have had 3 visits to the vet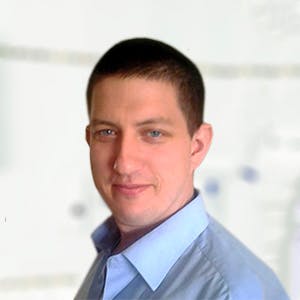 3320
Recommendations
Ear crusts may be caused by infections, skin gland disorders, squamous cell carcinoma among other causes; without examining Kitty it is difficult to say what the specific cause is but if your Veterinarian is suspecting ringworm, a sample should be taken for confirmation if there has been no improvement since the start of treatment. Regards Dr Callum Turner DVM
Add a comment to Kitty's experience
Was this experience helpful?
Kenzie
domestic short hair
5 Years
-1 found helpful
Has Symptoms
Tips of ears point back and dry
Hi,

I've recently taken over care of a friends cat. The cats ear kind of flick backwards, the owner said they had done that for as long as they could remember. The cat was given to them about two years ago, any of it's history is unknown. The tips of the ears are dry and sometimes peel, the owner said they think it could be sunburn. I haven't noticed any ulcers or anything major like that. She's a white cat. Is this sunburn or could it be early signs of cancer?

Thanks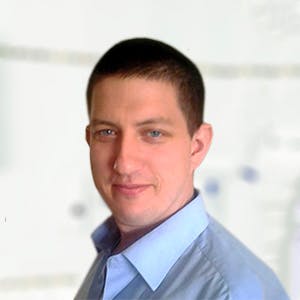 3320
Recommendations
Without looking at Kenzie's ears I cannot say whether it is sunburn, cancer, vasculitis or irritation; you should have a Veterinarian take a look as well as giving Kenzie a thorough examination. Regards Dr Callum Turner DVM
Add a comment to Kenzie's experience
Was this experience helpful?
Ash
Domestic shorthair
11 Years
0 found helpful
My cat (who is about 11 years) has had a lump on the outside of one of her ears for a few weeks now and I don't know if it is cancerous. It's pink and seems to have stayed the same size as when I first saw it. We haven't gone to the Vet yet because of financial problems and I'm quite desperate. She's also got tufts of fur missing directly underneath both ears. Not sure if unrelated or not but she recently left home for two days but the lump was there before that. She's had all necessary vaccinations and is desexed.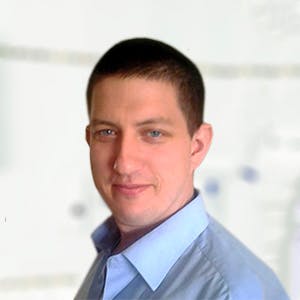 3320
Recommendations
There are a few possible causes for a pink mass on the ear of a cat but I would be suspecting more a mast cell tumour which in cats are usually benign, however there are other types of masses which may occur which is why Ash should be checked by a Veterinarian; but this isn't something you should sit on since they may grow in size, ulcerate and get infected. You should try to reach out to a charity clinic or nonprofit for help if money is tight, check the links below for more information. Regards Dr Callum Turner DVM www.aaha.org/pet_owner/lifestyle/cant-afford-critical-veterinary-care-many-nonprofits-can-help!.aspx www.felineoutreach.org/organizations.html
Add a comment to Ash's experience
Was this experience helpful?
Max
Orange tabby
16 Years
0 found helpful
My cat is an outdoor 16 year old orange tabby who has skin cancer, most likely squamous cell carcinoma. He seems comfortable and happy other than being itchy. He is an older cat and we are just letting him live out his days as comfortably As possible. Is there any ointment or type of bath we could do that would at least relieve the itching? He keeps opening the scabs from itching so he's in a cone but still tries to itch his head so we're hoping to give him some relief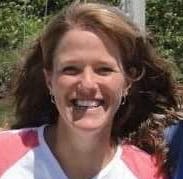 1611
Recommendations
Thank you for your email. I'm sorry that that has happened to Max, but appreciate that you are trying to keep him comfortable. Sometimes a secondary problem with these tumors can be bacterial infection, which can itch quite intensely and make things worse. It might be helpful for him to have a check up with a veterinarian, let them know that you want to keep him comfortable, and see if he needs antibiotics - they'll also be able to prescribe a topical anti-inflammatory ointment or topical anesthetic that you may be able to use to keep him from being in pain. I hope that everything goes well for him.
Add a comment to Max's experience
Was this experience helpful?
Missy
American Shorthair
4 Years
0 found helpful
I found my cat, Missy, on my deck, about 3-1/2 years ago. She is a black and white cat, who may have been part of a feral colony of cats down the street. She was very friendly and I was able to pick her up. I took her inside and kept her in the bathroom, to keep her away from my other cat, until I could have her checked out.

At the time, they diagnosed her with ear mites and an upper respiratory infection. She was given a shot, prescribed an antibiotic for 2 weeks, as well as ear drops. She got better, but several months later, she got another upper respiratory infection and was sneezing all the time.

I saw a different doctor, in the same practice, who gave her another round of medicine, which I believe was Clavamox. Her ears were still bothering her. I was told she had a lot of ear wax build-up, and I purchased an ear cleaner from them and cleaned her ears every couple of days.

She's continued to have these problems over the last 3 years, and I've had to take her to the vet multiple times, and always see a different doctor.

About 2 months ago, I took her back to the vet because she started walking in circles and seemed to be losing her balance. Of course, I saw a different doctor again. He examined her ears and said that her left ear looked fine. He was having difficulty seeing deeply enough into her right ear, and said that she most likely had a tumor. He told me the only way we could find out for sure would be through a CT-scan, which they could do, but it would cost $600. If the CT-scan showed a tumor, she would have to be referred to a surgeon. He said that getting the CT-scan was pointless, unless I would go forward with surgery, if it was necessary. He said that ear tumors are common in cats and, as long as she wasn't in any pain, we could just continue to monitor it. You told me I did not have to keep cleaning her ears.

For the last couple of days, I have noticed an odor, which was not there before. I think it's from her ear, but I'm not really sure. She also has been sneezing a lot! The mucus dries up on her nose, so I have to keep cleaning it off.

In addition, something appears to be wrong with her right eye (it's her right ear that may have the tumor). She has a crusty accumulation in the inside corner of her right eye. Her left eye looks normal; however, her right eye is not open nearly as much and I can see the layers of tissue on the inside corner of her eye. There appears to be some drainage on the outside corner, but I'm not sure if it's from her eye, or from her ear.

I really wish I had noticed this sooner, but her black fur goes down past her eyes, so it was very difficult to notice this!!!

I called the vet 3 days ago, and he finally called me back yesterday, but we missed each other. He doesn't start work until noon today, but I really want to see the same doctor.

Is it possible for Missy's ear problem to be affecting her right eye? I am concerned about her vision. I tried cleaning her right eye tonight and she didn't even seem to see the cotton ball coming towards her eye.

Unfortunately, I'm not in a position to pay for an expensive surgery for my cat. I really wish I had purchased pet insurance.

I would appreciate any advice that you can provide. Thank you!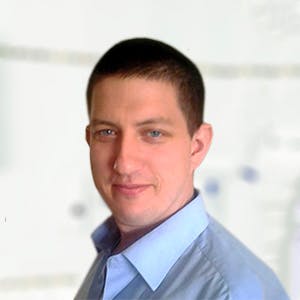 3320
Recommendations
It is always frustrating for pet owners when you get a different Veterinarian each time you visit a practice, especially for a chronic ongoing problem like this; also without examining Missy it is difficult to give a fully informed opinion. However, ear and eye problems may be related especially if there is inflammation in the middle and inner ear; infections, tumours, trauma, toxins and other causes may cause these symptoms. For the time being I would recommend that you ensure that the eye and ear are kept clean (if there is drainage or discharge) as well as assisting Missy with eating, drinking, defecation and urination if required. Regards Dr Callum Turner DVM
Add a comment to Missy's experience
Was this experience helpful?
Teddy
Maine Coon
5 Years
0 found helpful
I have a cat and the lips are very pale and he has cancer in his ear and it is bleeding all the time or its draining i dont know if its blood 100% but what can i do to make it be easier on him without spending an arm and a leg because me and my husband are struggling with money right now i just want to make it easier for him.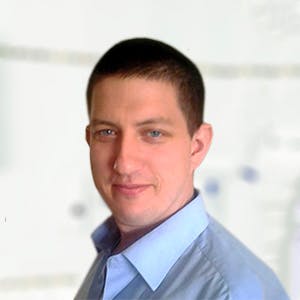 3320
Recommendations
There is little that can be done on a budget, I suspect you're speaking about a squamous cell carcinoma on the ear; surgery is the treatment of choice however other treatments may include photodynamic therapy, radiation or chemotherapy. If you are having financial difficulties, reach out to a charity organisation in your area to see if they can offer assistance or point you in the right direction. Regards Dr Callum Turner DVM
Add a comment to Teddy's experience
Was this experience helpful?
Jokes
Domestic Shorthair Tabby
3 years
0 found helpful
My cat has been scratching below his cheek and below his ear in the same location for about a month. I have ruled out ear mites with optic solution and recent revolution treatment. I also checked out his gums and teeth (he does have gingivitis), brushed his teeth and gave him a cat gel solution for the mouth. He is still itching. He does have pigmentation (I think is lentigo) in his ear, which is flat, not raised and it just looks like freckles. He eats well, and doesn't seem ill. I will follow up with vet but worried sick that he might have ear cancer.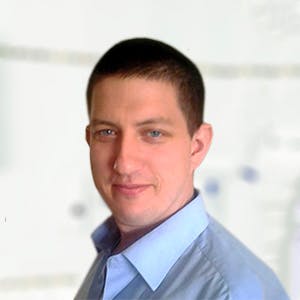 3320
Recommendations
There are a few possible causes for a cat to be scratching themselves in one particular spot which may include ear infections, ear mites, dental issues, other infections, other parasites, allergies among other causes. You should visit your Veterinarian for a general check up to make sure that there isn't something more serious going on or something which would only be picked up by a physical examination by your Veterinarian. Regards Dr Callum Turner DVM
Add a comment to Jokes's experience
Was this experience helpful?
Harry
Unknown
23 Years
-1 found helpful
My cat is anywhere from 22-25 years old. He is primarily an outdoor cat and is completely white. He has had crusted ears for a while now. It is constantly bleeding and never heals. It is even causing deformity in the edges of his ears. He still seems incredibly happy and appears to be in no pain. From my research, I have started to believe it is squamous cell carcinoma. Do I sound correct in this assumption? Furthermore, will it be treatable, given his age? We don't have the funds for any crazy expensive operations.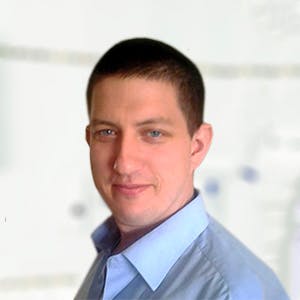 3320
Recommendations
It does sound stereotypical of squamous cell carcinoma given the location and your description; treatment options would be limited and may not be worthwhile given Harry's age. I would take Harry into your Veterinarian for an examination to confirm and to explore available options which may just be a wait and see approach given the circumstances. Regards Dr Callum Turner DVM www.vet.cornell.edu/fhc/Health_Information/SquamousCellCancer.cfm
Add a comment to Harry's experience
Was this experience helpful?
Pi
American Shorthair
12 Years
0 found helpful
Has Symptoms
Rapid growing squamous cell carcinoma in ear canal
My 12 yr. old
Tuxedo boy Pi, has confirmed Squamous Cell Carcinoma in his ear canal. There is not a vet/oncologist within a 300 mi radius & I have taken him to 3 vets for diagnosis. The last did a biopsy and confirmed. Since surgery/radiation/chemo are not available, I am doing the bare minimum, boiling it out with peroxide, and a topical ointment twice a day. It seems to be growing at an alarming rate. At first, you could not see it without a scope, now I can see it and it's spreading. This is breaking my heart.

My question: My other tom, licks Pi's ears. Could he become ill because of the cancer or the OT ointment? Is there anything else I can do to treat this myself. I'm on a fixed income and can't travel well.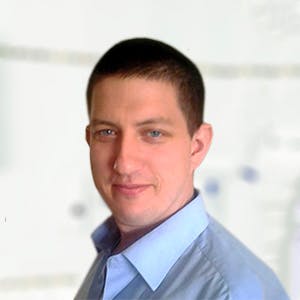 3320
Recommendations
Whilst licking of the tumour shouldn't affect your other cat, it would irritate the affected cat and topical ointments are not intended for internal consumption. One option is cryotherapy, but it can be awkward to get to and caution must be taken when attempting in the ear canal. Surgery is the method of choice unfortunately at this stage. Regards Dr Callum Turner DVM
Or therapeutic radiation if inoperable...?
Add a comment to Pi's experience
Was this experience helpful?
pickles
moggy
15 Years
0 found helpful
Has Symptoms
crusty scaly raised "scabs (skin flakes are white
our white cat has had a bleeding crust on the back of her ear. i didn't realise what it was and have left it for a year. the vet today has said it is probably cancer and recommended surgery. Given that it has been on her ear so long and we do not have a large family income, how long would surgery likely give her, and what quality of life would she expect post surgery?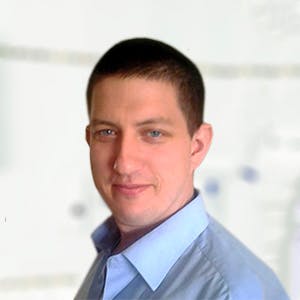 3320
Recommendations
The overall prognosis would be dependent on the type of cancer. Squamous cell carcinoma is the most common cancer on the ear of cats; they are locally invasive but slow to metastasise. Surgery would be the best option, if Pickles is suitable for surgery (after preoperative blood tests due to her age), quality of life post surgery should be good depending on spread etc...; otherwise other management options may be available depending on the type. Your Veterinarian will be able to advise you better. Regards Dr Callum Turner DVM
Add a comment to pickles's experience
Was this experience helpful?
KITTY
DOMEST SHORT HAIR
14 APPROX
0 found helpful
Has Symptoms
HEAD SHAKING, SCRATCHING, RUB BROWS, SCRACT MUZZLE
MY 14 YR OLD FEMALE DIABETIC (CONTROLLED WITH DIET) TUXEDO CAT HAS HAD CHRONIC 10 YEAR HISTORY OF EAR ISSUES. DIET AM. IS 1/2 CAN FANCY FEAST LOWEST CARB WET AND AT NIGHT ZERO CARB CAT KIBBLE. MANY MANY VET TRIPS AND STILL CAT HAS HEAD SHAKING, TILTING HEAD, MUCH SCRATCHING SCRUFF NECK AND MUZZLE AREA AND BEHIND EAR. SHE RUBBED BROW SO MUCH AND HAS OUTER SORE LITTLE BLOOD ON IT. NOTHING HAS HELPED. VET MOST RECENT OV SAID ONLY THING HE SEES A TINY BIT OF SWELLING AT BASE OF EAR DRUM. NO INFECTION. SHE SEEMS TO LOVE WHEN I USE A SOFT BRUSH AND RUB HER EARS AND SNOUT WITH IT, ANY SUGGESTIONS - SHE DOES NOT SEEM TO BE IN PAIN. JUST THIS CONSTANT SHAKING AND SCRATCHING.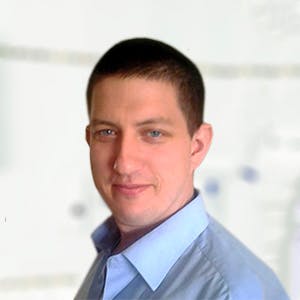 3320
Recommendations
There are many possible causes including allergies, environmental irritants, irritation to cleaning detergents, infections, food intolerances, small foreign body in the ear canal, hormonal conditions (apart from diabetes) and other conditions. Intradermal allergy testing may indicate some possible causes, but administration of an antihistamine would alleviate symptoms if allergies were the cause. Otherwise, stopping her from scratching and treating any irritation or wounds to prevent further scratching. Regards Dr Callum Turner DVM
Add a comment to KITTY's experience
Was this experience helpful?
Merry
Long hair grey white
16 Years
1 found helpful
merry has always had ear infections and has what now looks like a tumor in her ear. She keeps breaking open the front of the pussy looking nasty part. When that happens full out blood fiasco everywhere. The dogs keep her ears clean as do we with ear rinse. One vet told us at one point would just need to be cauterized?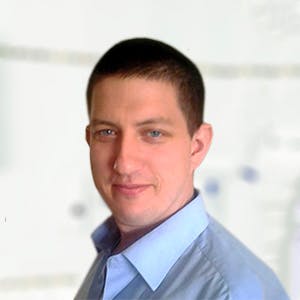 3320
Recommendations
Tumours of the ear are common in cats especially as they age, squamous cell carcinomas are caused by excessive UV radiation overtime; the tumours lead to ulceration which can get infected which would explain the pus under the crust. Treatment options are removal of the ear lesions either by amputation or cryotherapy; the electrocautery (cauterisation) maybe part of partial amputation. Cryotherapy or removal would be treatment of choice but would need to be seriously considered given Merry's age. Regards Dr Callum Turner DVM
What about therapeutic radiation? There are more studies regarding this treatment than cryotherapy, which has largely fallen out of use due to the inability to assess surgical margins.
Add a comment to Merry's experience
Was this experience helpful?
Bitty
Bengal
4 Years
0 found helpful
Has Symptoms
Pink looking bubble, running discharge, itching,sh
What do tumors in a cats ear look like.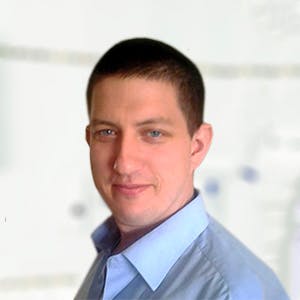 3320
Recommendations
Is the problem on the ear itself (pinna) or in the ear canal? Inside the ear, a tumour of the ceruminous glands (produces ear wax) can look pink with strange looking discharge. On the outer ear, squamous cell carcinoma s more common and can be pink with black crusts. Either way, it would be best to get Bitty to her Veterinarian so that a visual examination and possibly a biopsy taken to determine the cause and to either treat or remove depending on the primary cause. Regards Dr Callum Turner DVM
Add a comment to Bitty's experience
Was this experience helpful?
Toru
Not Sure
4 Years
My recently adopted cat Toru underwent an ear cancer surgery 1 year ago and at the time I knew nothing about him. He started wailing really loud a week ago and today I found out that there is smelly brown discharge coming from the ear that was operated on and took him to the vet. I got bad news - he has both bacterial and fungal outer ear infection in that ear. They gave me some eardrops to give him but my question is - is the infection somehow connected to the past surgery? If yes, will it be persistent? Could the wailing be caused by pain from the infection? He is also completely deaf. I know there is no hope but is there any way at all to make him hear again? The described symptoms are pre-surgery according to the previous owner. She also said that his cancer was spreading critically fast and two out of tree vets refused to perform the surgery on him because he was in a very poor state.