What is Extreme Fear and Anxiety?
Fear and anxiety can be difficult for both your cat and your family. A loss of appetite or destructive behavior could lead to illness or injury for your four-legged friend. The fear and anxiety can also cause your cat to become aggressive towards other pets and members of your household.
Cats experience extreme fear and anxiety when a situation becomes too much for them to handle. A stressful situation can bring on feelings ranging from mild fear to anxiety. A current situation, fear of the unknown, or memory of an event can trigger these feelings in your cat.
Symptoms of Extreme Fear and Anxiety in Cats
Your cat may display the following symptoms due to feelings of extreme fear and anxiety:
Hiding and withdrawal
Excessive grooming
Excessive vocalization
Changes in appetite
Weight loss or gain
Depression or lethargy
Visible shaking or trembling
Soiling or spraying around house
Aggressive or destructive behavior
Causes of Extreme Fear and Anxiety in Cats
Extreme fear and anxiety can be caused by a variety of situations. You may notice a change in your cat due to the following causes:
Illness or injury
Separation anxiety
Traumatic experience
Loud or startling noises
Changes in household
Unfamiliar people, animals or environment
Roughness from people
Bullying from other animals
Car or plane rides
Confinement, such as sitting inside a crate or carrier
Lack of social environment
Unclean litter box
If your cat is sick, injured or does not feel safe, they may start displaying the clinical signs of extreme fear and anxiety.
Diagnosis of Extreme Fear and Anxiety in Cats
It may be difficult to take your cat to the veterinarian when they are displaying signs of fear and anxiety. However, your veterinarian needs to make sure the symptoms are not related to another health issue. Your veterinarian will talk to you about their symptoms and medical history. You should also expect to discuss any events that may contribute to their fear. You can help your veterinarian make an accurate diagnosis by writing down the symptoms and behavior changes your cat is displaying.
There is always a chance an illness, injury or toxic exposure is the cause of their fear and anxiety. A physical exam and blood test can identify or rule out another health condition.
It is important to take your cat to the veterinarian as soon as you notice any symptoms or behavior changes. The key is to identify the problem and help your cat to feel comfortable with the situation.
Treatment of Extreme Fear and Anxiety in Cats
The treatment of extreme fear and anxiety is done on an individual basis. You may be given training techniques to try at home, or your cat may need to be hospitalized while your veterinarian works with them.
Medication
Your veterinarian may prescribe medication to help with the fear and anxiety. This may include something to treat their illness, injury or motion sickness, as well as . Your cat may need to stay at the hospital until the medication starts to work.
Behavior Therapy
Your cat may need training to change their behavior and help them cope with their fears. Your veterinarian may recommend visiting a behavior therapist for extreme anxiety.
Training At Home
You should always talk to your veterinarian before starting any training at home. Your veterinarian can provide tips on how to train your cat based on their own fears and anxiety. One example would be training your cat to sit inside their carrier during a car drive. Start by keeping your cat as comfortable as possible, such as placing their favorite blanket inside their carrier. Small steps are essential to getting your cat used to the situation. It may start with your cat sitting in their carrier for several minutes and end with a short car drive around the block. Be sure to give your cat plenty of love, attention and encouragement so they feel safe. You should always avoid punishment because this could make your cat feel worse.
The training depends on your cat, the situation and discussion with your veterinarian. What works for one cat may not work for another cat, and you want to come up with a training routine that is just right for your furry friend.
Recovery of Extreme Fear and Anxiety in Cats
Extreme fear and anxiety are not known as life-threatening conditions, but it is still important to schedule a follow-up appointment with your veterinarian. This way, you can check the progress of the treatment and make sure your cat has not developed any other conditions.
It could take a while to help your cat cope with their fears, and there is a chance your cat is just naturally anxious. The best thing you can do is work with your veterinarian, train your cat to cope with anxiety and avoid stressful situations whenever possible.
Extreme Fear and Anxiety Questions and Advice from Veterinary Professionals
Mozart
Cat
7 Months
0 found helpful
Has Symptoms
Occasional trembling, hiding
My boy just got neutered and front declawed (please, no comments from readers about declawing) and he had to stay at vet office 2 nights and until 5 on friday... the surgeries seem to have gone well... but he has been having tremors on occasion and will hide... Could this be from the separation anxiety as he has never been away from home for that long? And if so how do I help him? Or is something else possibly going on? His surgery will have been 2 weeks ago this coming Wednesday. He is starting to play... but still has these incidents.
It's hard to respond to this without 'comments [...] about declawing', as this is likely to be the problem. An indoor cat still thinks and behaves like an outdoor one, and a cat's claws are a vital part of their defence against predators. He will be aware that he no longer has his claws and is therefore vulnerable to attack (he doesn't know your house is fortified against large carnivores)- is it any wonder he's nervous?

Our cat lost part of the toes including her claws on only one front foot due to an accident and it completely changed her, she's still very nervous (to the point of being downright clingy) years later.

Hopefully your Mozart will learn to feel safe with time and experience, but it's completely normal and understandable for him to be afraid right now.

The usual advice of pheromone diffusers, plenty of hiding places in quiet parts of the house and high up vantage points for him to perch on might help hasten the process- make sure he has plenty of access points to climb up to these as he won't be able to climb as well as most cats sans claws. Needless to say, if you get another cat, you can avoid the same issues by leaving its feet intact.
Add a comment to Mozart's experience
Was this experience helpful?
Alice
DOMESTIC
2 Years
0 found helpful
We adopted a 1 year old cat from an animal shelter just over a year ago. She had 6 kittens that were adopted out and the shelter staff had her ear clipped to send her to a barn. She was labeled a scared cat and to this day is still very scared despite all of our Feliway diffusers, cat condos, food, etc. She is now afraid of the TV -we were watching a documentary on cats a month ago and she darted out of the room and into the basement. Won't watch TV now. She does enjoy her cat condo, we have play time, and now she is coming up onto the bed to sleep by my feet at night. We still cannot tough or pet her yet. I think it will take a long time but am hoping she eventually comes to trust us, relax, and be a happy little girl. Do you think that is possible?
Add a comment to Alice's experience
Was this experience helpful?
Eevee
American Short-Hair
3 Years
0 found helpful
I adopted my cat from an abusive environment about 3 years ago. She's about 3.5 years old and has been very clingy and affectionate from the moment I got her. However, as of last night, she is literally cowering away from me. She's running away with a poofed tail, and when I picked her up, she urinated all over me. I'm packed up to leave town for a few days, but I usually have a trip every other month, so I find it hard to believe that this time would change her temperament that much. But she has also been stuck in my room because my dad's new dog is having heartworm treatments and has decided the cats of the house are a snack.. I called my emergency vet clinic and they think it's a combination no seeing my bags packed and feeling trapped in this room. (Which I'm just as upset about as she is. But my dad can be very selfish and stubborn.) I'm just very worried about her health while I'm away..
Add a comment to Eevee's experience
Was this experience helpful?
Winnafred
Medium hair
3 Years
0 found helpful
Hi my cat is named Winnafred. I have taken her to the vet and she doesn't have any health issues and I have bought the diffuser. She still has self confidence issues and extreme anxiety. She gets so upset if she hears feet with shoes or something new in her environment. I have kept everything consistent for her because if I leave something lay around and she sees it she gets so scared. Would another cat help her cope with her anxiety perhaps she could take her cues from another more happy going cat? I'm not able to comb her so I cut out mats and and poo clumps that occur on her bum. She seems to have grown into this behavior. She has so many whiskers too. Is she experiencing some sort of sensory overload? She also has a lot of trouble sleeping I have to stay out of her bedroom from 11am till around 6 on when she appears again to sit out by the big glass doors to chatter to birds and try to catch flies lol.
Add a comment to Winnafred's experience
Was this experience helpful?
Eddie
Domestic shorthair
5 Years
0 found helpful
My cat Eddie is deaf and a former feral (has a clipped ear). He has always had a nervous temperament, circles from the deafness and has a hard time relaxing. But recently something must have happened that made him really upset. It started where he pooped/peed on the carpet and wouldn't do the things he normally did like come into the bedroom at night with me and my other cat. Now he just meows and meows all the time especially at night. He can't lay down and it is so sad to watch. He's returned to his normal routine in some respects but not quite (such as nighttime routine where he joins me and my other cat to go to bed) so he will just howl to get me to come downstairs and feed him and pet him. I can't live like this. He is cruel to the other cat and bites her on the neck but the vet said it is a normal dominance behavior.Medications/thundershirt/feliway seem to work briefly but eventually wear off.
Add a comment to Eddie's experience
Was this experience helpful?
Luna
Calico
5 Years
0 found helpful
My wife and I lived separately prior to marriage and moving out of state and each had a cat. When we married 3 years ago, our cats were introduced for the first time. Onyx is a friendly boy of 6, 3 at the time. He came from a household with several cats and was happy to coexist. Luna spent 6 months straight growling, cowering, and defecating/urinating outside of her box. (she had her own box in her own room area) we tried separating them, feeding them treats together, and calming pheromones. Nothing helped, so my mother-in-law adopted her.
Fast forward 3 years and we have returned to the area to be closer to family - and have moved in with the in-laws. Luna is experiencing fear/rage again, and I'm worried that she will resume defecating soon. I also don't like seeing her constantly anxious. We tried a pheromone collar this time to no avail.
We wonder if she has chronic anxiety of some kind. She has always groomed herself too much (resulting in fur loss) or too little (resulting in greasy fur) even without other cats. She is also fairly lethargic in general, and has always been.
At a loss for what to do.
Add a comment to Luna's experience
Was this experience helpful?
Blue
dsh
2 Weeks
0 found helpful
Hi, at what point is it OK to consider anxiety meds for a cat please?
I have a male who is deaf, he's always been a little strange. Now 2yrs old and with me since found him on the streets at 5wks old. His behaviours are increasing. He walks around the house and secure garden screaming as loud as possible, he steals my daughters soft toys, chews off limbs and actually eats them.. Later he'll vomit up the body part. This is obviously a safety concern. If a stray cat comes into our garden he literally will attack it like a dog, I have never seen this before, also just the last week or so he's turned his anger to one of my other cats who has been here before him even. She's calm and scared of him now.
To us he's gentle and loving but I want him to relax a little.
Would love opinions from anyone who has experienced similar of if meds would lessen his behaviour. I'll be moving house soon and then he's going to be strictly an indoor cat, it won't be possible for me to cat proof the new garden. I'm concerned about the neighbours complaining about the noise.
He also does this strange thing where he paces the room and then rolls on the floor, he'll go and come back to repeat this 4 or 5 times before he goes elsewhere
Add a comment to Blue's experience
Was this experience helpful?
Kayleigh
Dsh calico
2 Years
0 found helpful
Has Symptoms
Hissing, growling, and cowering
My 2 yr old cat Kayleigh was rescued from animal control a year ago. She was always caged with other cats. Just recently she was diagnosed with separation anxiety. We got that under control. I also recently started fostering another cat who is 10. Kayleigh is extremely fearful of her. So much so that if she smells the other cat on me she starts to hiss and attack me until she realizes I'm not the cat. We have tried gabapentin and trazodone to no avail. I also have the feliway multicat diffuser and things aren't getting any better. I honestly don't know what else to do to help Kayleigh with her fear and feel completely helpless. Any info you can provide would be greatly appreciated.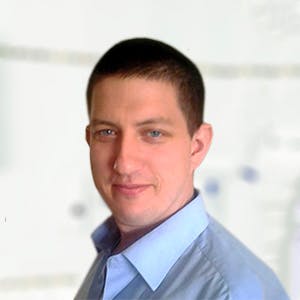 3320
Recommendations
In cases like this it can be very difficult to resolve with some cases resulting in one of the cats leaving the household, keeping both cats in close proximity (in individual cat carriers) may help ease Kayleigh's fear and may get her used to the smell of the other cat before a controlled introduction. However, there is no sure fire way to get this permanently resolved. Regards Dr Callum Turner DVM
Add a comment to Kayleigh's experience
Was this experience helpful?
digit
Domestic shorthair
11 Years
1 found helpful
My 11year old male house cat has always been loving and friendly but the past 2 days he has been extremely vicious and aggressive towards me and it has been unprovoked. 2 months ago we said goodbye to his brother so i dont know if its possibly bereavement or physical issues. =I have bought a calming spray which has helped a lot but he is still turning on me occasionally. Would the spray have helped at all if it was a physical cause?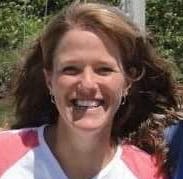 Dr. Michele King, DVM
Dr. Michele King DVM
1611
Recommendations
It might be a good idea to have Digit examined by a veterinarian to make sure that there is not a physical cause, as sometimes if cats are painful or sick, they will become more aggressive in defense. If he is physically healthy, the spray might help, as might time and learning to read his body language to avoid the redirected aggression towards you. There may also be something in the environment that you are not aware of that is causing him stress and causing him to lash out. If he goes outside, the chances of that are increased. He may benefit from anti-anxiety medications in the short term, and that is something that you can discuss with his veterinarian, as they can examine him and see if that would be appropriate. I hope that all goes well for him.
Thanks. The spray has helped alot. I used Pet Remedy'. It smells of manure but i dont care if it calms my cat. We are going to the vets tomorrow so hopefully its nothing physical an he will be ok.
Add a comment to digit's experience
Was this experience helpful?
Cesar
tabby
10 Years
0 found helpful
My cat lost her owner suddenly passed away. I took her in she was fine until recently. I notice sometimes she will got by his picture and sit there. She is eating and playing, she goes to the little box, only on odd occasions, her paw will touch the litter and will not go, I will have to wash her little box with hot water and refill with clean litter and there she will go. Sometimes she gets a little spooked. I spoke to the pet store at they recommended HomeoPet D-stress which seems to be working, been using it the last 3 days, she is more playful now. She grooms herself every since I know her. I can rub her tummy and she is okay. I know she was left behind in the house by herself while her owner was in the hospital.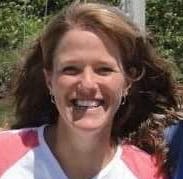 Dr. Michele King, DVM
Dr. Michele King DVM
1611
Recommendations
Thank you for your email. Without examining Cesar or knowing what sort of time frame we are talking about, I'm not sure that I can offer any great insight into her behavior. Some cats are very particular about a clean litter box, and that may solve her problems. It seems that she is feeling better since starting the HomeoPet-D-Stress, although I am not familiar with that product. If she seems to be becoming more normal in her behavior, you may be able to continue to monitor her.
Add a comment to Cesar's experience
Was this experience helpful?