What is Fibrosarcoma?
When describing feline fibrosarcoma, vets explain that this type of cancer begins in individual cells within connective tissue, as well as just under the surface of the cat's skin.
Fibrosarcoma is a form of soft-tissue cancer that is common to cats. Fibrosarcoma is aggressive in the cells where it first appears, but slow to spread to other body organs or systems. Fibrosarcomas begin in the fibroblasts of the skin (cells in connective tissues) and in subcutaneous (under the skin surface) connective tissues. While some grow slowly, others may grow more quickly. After being surgically removed, fibrosarcomas can grow back. This type of tumor is most often caused by papillomavirus, the virus that causes warts.
Symptoms of Fibrosarcoma in Cats
The cat's owner is most likely to notice lumps just underneath the surface of the cat's skin. These lumps can appear anywhere on the cat's body: the head, legs, in the mouth and anywhere else on its body. Other symptoms include:
Lumps may be fleshy or firm
The cat may not feel pain from the lumps
Lumps are irregularly shaped
Fibrosarcomas can also develop inside the cat's body; usually on its spine, in the pelvis, or in its ribs. Advanced fibrosarcoma causes the cat to:
Have difficulty eating
Lose its appetite
Become dehydrated
Painful walking
Become lethargic
Develop mysterious bleeding in its mouth
Causes of Fibrosarcoma in Cats
Cats can develop fibrosarcoma for one of three reasons. If the cat is older, it may be more prone to developing this particular form of cancer.
Some vaccines have been linked to the development of fibrosarcoma, but these occurrences are rare. When fibrosarcoma develops as the result of vaccinations, it is called "vaccinosarcoma" or vaccine-induced sarcoma. While vets still recommend that cat owners have their pets vaccinated, vets will give one vaccine, such as the rabies shot, in one leg, then give the feline leukemia (FeLV) vaccine in the opposite leg.
The adjuvant within the vaccination is usually aluminum. This ingredient helps to keep the killed virus within the area where the injection was given for a short time so the body can develop an immune response. By keeping the killed virus in one small area, it makes it easier for the cat to develop a localized inflammation, which can stimulate the development of the sarcoma. Cat owners should discuss modifying their cat's vaccination schedule with the vet.
The third cause is a mutant form of FeLV, called feline sarcoma virus or FeSV, which can lead to fibrosarcoma. This occurs in younger cats, who develop multiple tumors.
Diagnosis of Fibrosarcoma in Cats
If the vet suspects a fibrosarcoma, they will run several tests. First, they will give the cat a full physical exam, from head to tail, so they can rule out any other causes of the lumps. Making an early diagnosis while the cancerous lump is still small gives the cat a higher chance of recovery and survival. Early detection also allows the vet to prescribe more options that give the cat a more positive outcome.
They will order routine testing, such as a biochemical profile, urinalysis and a complete blood count. These tests allow the vet to rule out other illnesses, other than a low lymphocyte count.
Next, the vet will order X-rays or a CT scan, which allow them to see the lump and whether the cancer has spread to other parts of the cat's body. An X-ray shows a fibrosarcoma as a soft tissue mass.
Once the vet begins to narrow their diagnosis down, they will do a fine-needle aspiration or biopsy of the lump so the cells can be examined under a microscope.
Finally, the vet does a FeLV test. This will allow them to determine if the fibrosarcoma has developed because of FeSV.
Once the vet has made a diagnosis, the pet owner will need to work with them to start cancer treatment and begin an at-home treatment regimen so the cat has a better chance of survival.
Treatment of Fibrosarcoma in Cats
Treatment options depend on where in the cat's body the cancer is located. It's much easier to treat cancer that has not spread to other organs, because they spread with nearly invisible tentacles. This makes complete eradication of the cancer even more difficult because, if any cancer cells remain in the cat's body, new cancers can develop.
Surgery
Depending on where the cancer is located, the vet may suggest surgery to remove the cancer, along with the removal of some of the healthy tissue. Limb amputation may be necessary.
Radiation
Post-surgery, the vet may prescribe radiation, which helps to destroy any remaining cancerous cells. Radiation treatment begins about two weeks post-surgery.
Chemotherapy
Chemotherapy may also be prescribed. This can begin before surgery so the tumor can be shrunk, making removal easier. After surgery, chemo may be given again so remaining cancer cells can be killed off. While humans are likely to lose their hair, chemo given to a cat doesn't lead to them losing their hair. Instead, it will be tired, sleeping more than usual for a day or two.
The vet may also recommend a combination of surgery, radiation therapy, and chemotherapy. When a cat with fibrosarcoma has undergone chemo, it may survive for two or three years after diagnosis and treatment.
The vet may opt for oral medication to treat the cancer. If the cat experiences pain symptoms, the vet prescribes pain medication. Some vets are open to complementary treatments, including immunotherapy, acupuncture or nutritional therapy.
Recovery of Fibrosarcoma in Cats
Recovery from fibrosarcoma depends on where the tumor is located, how long it has existed in the cat, and its grade. The grade is determined by the frequency of cell division within the tumor.
Very young cats (up to one year old) are more likely to have malignant tumors. If the cat dies from fibrosarcoma, it is likely because of the recurrence of primary site tumors. A veterinary pathologist can give the vet and cat owner a prognosis which gives the cat owner a probability of recurrence of the cancer or a metastasis of the cancer to other parts of the cat's body.
At home, pet owners need to keep the cat from scratching, biting, licking or rubbing the tumor. If an affected area becomes ulcerated, the cat's owner needs to keep this clean. After surgery, the cat owner should report any suture loss, swelling and bleeding to the vet.
Fibrosarcoma Questions and Advice from Veterinary Professionals
River
domestic short hair
2 Years
3 found helpful
Our two year old cat River has a large lump on her left hind leg. When we first noticed it we took her to the vet and they did a needle aspiration. It came back as non diagnostic and they told us to monitor it. It then seemed like a second lump appeared next to it. We were worried so we took her to the clinic at the local veterinary school (Western University) where they shaved the area, and did another needle aspiration. This time they came back and said that while they would send the sample out it already seemed to be cancerous to them. A day or so later they called and said that they had issues with getting enough cells to test but that the test came back saying it was most likely fibrosarcoma. The vet said that our options are to amputate the leg, follow up with chemo/radiation, or put our sweet girl to sleep. My husband and I are expecting our first child in two months and so money is pretty tight. We can just afford the amputation but we wouldn't be able to afford the chemo/radiation. What are the statistics on survival of fibrosarcoma with amputation but no further treatment? Would we just be delaying the inevitable?
Hi! I had a similar experience. My 13 year old cat had a growth on her rear leg that was extremely aggressive. Within a week it had doubled in size and had affected her ability to walk (she started walking bowlegged). I discussed amputation with my vet on Tuesday and we proceeded on Wednesday. Thursday was Thanksgiving (2017). The first week Home was rough to watch and she slept a lot. Her brother was a huge help and slept next to her. Today she is the happiest she has ever been (almost exactly a year later). I got her a flight of stairs to walk up to my bed (and her brother used them too - helped with his arthritis). I never did any additional radiation - they thought they got all of the cancer with the amputation. I am so pleased with my choice and how well it went. Good luck!
Add a comment to River's experience
Was this experience helpful?
Zoe
angora
7 Years
2 found helpful
My 7 year old female cat grew a golf size ball on her shoulder blades, the vet diagnosis was fibrosarcoma but he said that he prefers not to undergo surgery on such a location and it seemed already big and old not recent
Can you help me with another opinion
Thank you
My cat's cherry tomato sized lump required 3" of sutures! I was very surprised. Thankfully, there is a lot of loose skin around the shoulder/neck. I would imagine that something golf ball size would be significantly more difficult and might require the equivalent of skin graphs? If possible, I would check in other another vet or two and get second opinions.
Add a comment to Zoe's experience
Was this experience helpful?
Lulu
Mutt
11 Years
2 found helpful
I just wrote but wasn't signed in so I'm not sure what happened to my comment. Anyway, I took my cat recently to the vet because of an outgrowth under her eye that started to grow quickly after a while. The vet told me to schedule a visit with a vet ophthalmologist, which I did. This vet did an eye exam, and then told me that the outgrowth was a fibriosarcoma, and that the options were surgery or surgery. She briefly mentioned doing a biopsy but told me that this would only add to the cost of surgery as we would still need to do the surgery to remove the outgrowth. From what I read in this page, if she does have a fibriosarcoma, there are other tests to be done before surgery becomes an option and the vet didn't mention any of them. The surgery cost is $2,000, and I'm wondering if its the right choice or I should seek a second opinion, since clearly steps were skipped to reach the diagnosis.
What did you decide to do? My cat has a fibrosarcoma on the rim of her eye. It seems to be growing faster now. I don't want to put her through surgery if it's just going to come back. She is a white cat, almost 12 years old.
a second opinion! My cat was fist diagnosed as it being "just a cist that will open in about a week. It didn't. I went to another vet who tested it as a cancerous fibrosarcoma. Be sure.
My 11 year old cat Harley,just died from a rabies vaccine sarcoma,vet's acted as though no big deal back in 2011,he was put down 12-8-2019. I don't trust vet's,my 13 year old cat will never get vaccines AGAIN!
Add a comment to Lulu's experience
Was this experience helpful?
Emma Sue
domestic short hair
8 Years
1 found helpful
Has Symptoms
purple ping pong size mass lt thigh
purplepingpong size mass lt thigh
purple ping pong size hard mass lt.thigh
We have an 8 yo cat who experienced a lesion after getting her leukemia injection. It came up in April after injection in Feb. I researched this and found FISS-feline injection site sarcoma. It does occur after leukemia and rabies injections from the aluminum adjuvant in the shots. We've spent $500 so far and she's to have the ping pong size mass excised this coming week with the chance of recurrence.
There needs to be safer injections so the preventive measures don't cause their deaths. . .
Add a comment to Emma Sue's experience
Was this experience helpful?
Zoey
Tortoiseshell
8 Years
1 found helpful
My cat Zoey was diagnosed with Fibrosarcoma after they removed the tumor growing from her vulva. The vet told me it was extremely rare that it would grow there. We found out the Dr did not get good margins until the pathology results came back. The tumors are back now after 2 months and there's another lump growing close to the original one and they're growing back fast. I took her to the vet again and he did not give me a good prognosis. Because of the location of the tumor in her vulva it didn't give him much room to get good margins especially since he already removed part of her vulva. Right now the problem is that she licks the area way too much. I don't know what I should do. I can either let the tumor get more irritated and worse, let her live in a cone for th rest of her life so she won't lick and bite, or go for a second surgery which means the tumor will grow back again.
Add a comment to Zoey's experience
Was this experience helpful?
Ollie
domestic short hair
4 Years
0 found helpful
My Ollie is only 4 years old and I noticed a week ago that he was growing a lump on his front right paw, about the size of a marble. He has not been acting different in anyway and is happy to run, jump, eat etc. I took him to the vet who felt his paw, bent it around, pushed the lump etc and Ollie did not react at all so he does not find it painful at all to touch. My very confused vet x-rayed his front legs and the x-rays showed that 2 bones in the middle look "moth eaten" and like something is growing, but the vet is unsure still what it is due to Ollie's health and age. The vet is going to send the x-rays around to other people and we are taking Ollie back in next week to get chest x-rays, but does this sound familiar to anyone? I am so worried about him. The vet brought up the possibility of amputating already but told me that would limit his ability to be the little hunter loves to be.
How is Ollie doing? I have a very similar story. My car Shadow, 4 years old, has a growth in the same exact spot and sounds about the same size as Ollies. She had surgery to remove it 4 days ago. Today she was diagnosed with sarcoma.
Add a comment to Ollie's experience
Was this experience helpful?
Happy
Domestic shorthair
2 Years
0 found helpful
Hi, I need to ask a question
I was petting my cat a few minutes ago, and I found a lump on her back left leg. She got vaccines 2 weeks ago and I'm worried that it may be fibrosarcoma. It's small, about half the size of a marble, and it only appeared today. She feels no pain when I press down on it or anything. She was dealing with fleas recently and still is with a few of them (There is another cat that keeps giving them to her). Shes an outdoor cat. I'd appreciate any help or advice. She was vaccinated for leukaemia, and she had a 2-in-1 vaccine though I'm not sure what it was for. She is 2.5 years old.
If your cat still has the lump as of today, I would recommend going to a vet. I had my first visit to my cat vet, and he told me my cat's lump was a cist, that would open in a week or so. It didn't, so I took my cat to the vet I use for my dog and found out from him that is was a cancerous fibrosarcoma! If I hadn't checked a second time, my cat would now be dead.
Add a comment to Happy's experience
Was this experience helpful?
Mars
domestic short hair
15 Years
0 found helpful
Has Symptoms
Taking onsior daily for discomfort
Lumps on front right wrist
Our 15 year old cat Mars has had a lump on his front right leg for over a year. We took him to our local vet then, who drained it and said the fluid inside seemed to be joint fluid. The lump filled right back up again the same day. Two days ago, I took Mars back to the vet, as his lump has grown to double the size, plus another lump is starting to develop near the original one and he is limping a bit. According to the vet, the fluid is now thicker and sticky, and the lump filled right back up again. An xray was taken, which shows that Mars' bones look solid still, but are compressed due to the pressure around them from the lumps. The vet is pretty sure this is cancer, but we have not had the xray reviewed by a radiologist. EOther than these growths and slight limp, Mars is in good health. Considering his age, we aren't sure that amputation is the best decision for Mars. If we are to allow Mars to live as long as he is comfortable, how long can we expect him to live? Are there vitamins or supplements we can give to strengthen his immunity and slow the growth of his cancer?
Thank you very much!
Add a comment to Mars's experience
Was this experience helpful?
Hurley
domestic short hair
9 Years
0 found helpful
My sweet boy Hurley had surgery in February of this year to remove what was confirmed to be a Fibrosarcoma mass. Once the vet called me with this confirmation of what it was, the only thing she suggested was to put Hurley down. He is still behaving like normal, eating, drinking, using the litterbox, and is super affectionate with me - even after administering some anti-cancer supplements I've been giving him which he doesn't love. The Fibrosarcoma has come back in multiple places and continue to grow but he isn't showing discomfort besides trying to lick the biggest one on his back. Just this morning I noticed that the one on his back started to bleed a little bit. What can I do to help him have the best quality of life for what's left? I don't feel that it's right to put him down if he's not showing any loss of quality of life. How do I keep the tumor from bleeding? Just - any help and advice would be greatly appreciated.
Hey I'm sorry to hear about your little man, Hurley. My nine year old cat Enrique is in the same boat. He had 2 lumps show up outta nowhere. I let the vet do surgery like 3 months ago and now he has atleast 10 in that area. 2 or 3 of which are filling with fluid and hes cleaning the area making one open up. Idk what to do. He doesnt act sick in anyway! he is overweight if anything.. Never misses a meal and I hate that putting him to sleep is everyones solution. we wouldnt put our loved ones (Human) down for skin cancer especially if they were still thriving. Oh i dont know. Just read your comment and felt for you and Hurley. I hope he's still with you and doing well.
Add a comment to Hurley's experience
Was this experience helpful?
Pasha
Persian
2 Years
0 found helpful
My 2.5 yr old persian cat have small lump under his oral cavity and this lump had a fistula liked hole with some leakage...however in histology , pathologist reported a few spindle cells...they removed mass it and sent to pathology...i'm so worried...what's your opinion?
Add a comment to Pasha's experience
Was this experience helpful?
Chloe
domestic short hair
12 Years
1 found helpful
Our 12 year old female cat, Chloe was diagnosed around July 2019. At first she looked pretty good but now she's lost muscle mass or weight and her mass has grown triple in size since July. She's also lossing her hair in the center of the mass. You can see how swollen it is and how red it is. It actually looks like it is going to pop open.
We also have a 12 year old female cat, Josie, who was just diagnosed with fibrosarcoma. She had surgery a week ago to have a large tumor removed from the area below her rib cage. They sent the tumor off and got the diagnosis yesterday.

Josie lost a lot of weight from this tumor but we didn't realize the tumor was the cause of the weight loss.

The vet gave us a good prognosis but now after reading other experiences from cat owners, it sounds like the tumor(s) are likely to grow back.

Since Josie is recuperating great from the surgery, we are hopeful that she will put weight back on and have at least a year before another tumor starts. She was lucky that the tumor was only attached to a muscle and the muscle could be sutured back together.

If you haven't gotten Chloe to a good surgeon/vet, I would definitely do that. We didn't get all the facts until we went and got a second opinion and then we were blessed with an amazing vet/surgeon. He kept Josie in the hospital on an I.V. for 3 days and she is still wearing the cone at home. She'll get her stitches out on this Thursday, the 10 day mark.

Just remember you can always get a second opinion about Chloe. Hoping Chloe's tumor is operable. If Josie gets a second tumor, we will probably have her put to sleep. We love our cat but she doesn't understand the whole surgery thing and I don't want her to keep suffering.

Best wishes for Chloe!
Add a comment to Chloe's experience
Was this experience helpful?
Hela
domestic short-hair
4 Months
3 found helpful
My 4 month old kitten got her rabies vaccine two weeks ago and yesterday I noticed the injection site has a lump (in-between the shoulder blades). I've read online that it could just be a reaction, and that sarcoma developing within that time-frame is nigh-impossible. Is that true? I am getting pretty worried to be honest, the lump is about 1cm in diameter, isn't perfectly round, and is easily moveable. She is her normal self and doesn't seem bothered by it nor is she in any pain when I touch it.

I am worried because it seems odd to me that the lump is there two weeks after the vaccination, can reactions happen this long after the fact?
My cat is experiencing the same thing...can u update me with what is going on with your cat ? Is it a normal side effect of the vaccine or something more serious life fibrosarcoma?
Hello, my 8yr old cat developed a fibrosarcoma tumor a bit above the injection site on his right shoulder. I noticed it a month after his annual checkup and it was pea sized. It stayed that size for a year before beginning to grow noticeably to thumbnail size. The did an aspirate needle test twice and were not able to get enough cells for diagnosis. Since he had to go under for teeth cleaning, the vets surgically removed the lump. They were able to remove the tumor entirely and the biopsy came back as low grade (not AS aggressive) fibrosarcoma. They are a little confused by the location, but we'll keep an eye on it going forward. Thankfully that appears to be the only lump I've found.
Please help my kitten is almost 4 months and in 5 days it'll be 2 weeks since he got his first set of shots whick were injected into the same exact area. He has a inside skin lump/tumor thing a little bigger than a quarter! I'm panicking as this my first kitten. I don't have the money rn to do tests or for surgery and I don't know what to do. He isn't in pain but he has lost weight and won't eat as much and constantly sleeping and has diarrhea...
Add a comment to Hela's experience
Was this experience helpful?
Milo
dsh
7 Years
2 found helpful
My cat Milo was recently diagnosed with Fibrosarcoma. Milo is 7 years old and had his right rear leg amputated when he was about 8 weeks old due to a bad break from jumping off a roof. He's been great until I noticed that at the top of his amputated leg was an open wound and bleeding. He's been licking it. I took him to my vet and he did a fine needle aspiration. He told me Milo has Fibrosarcoma, and gave him an antibiotic shot of Convenia for infection, and Mirtazipine to stimulate his hunger. He has already lost 6 pounds. Surgery is not an option, as he would have to go into his hip. He said that Milo had maybe a month left. Do you agree with him, or should I seek a second opinion? Being retired, I do live on a limited income.
Thank you.
Please give me your opinion, as time is of the essence
Thank you
My pyssycat was diagnosed with injection site fibrosarcoma last November rom a rabies jab. After 3 operations she was put in palliative care and now the tumors have grown alot and one is ulcerated and bleeding. The vet told me on Friday that now her quality of life is not good which I can see as well. She is just wanting to be on my lap, purr and sleep but she is very itchy and also unsure of herself. Fibrosarcoma is an extremely agressive cancer which when operated on it is very difficult to get good margins as it expands with tentacles and new cancer growths grow close by but not adjacent. As it does not affect their organs the cats feel and seem very well till it really starts affecting them in a bad way. The difficult thing is to decide when is the correct time to let them go, when they are not too compromised but have lost some of their joy of life. I was given the choice to remove her shoulder blade as that was where her second tumor was, the first was between the shoulder blades, and decided not to which in hind sight was a good decision as the trird tumor started growing mid-spinal cord. I think you should keep your cat comfortable and enjoy the time you have left with her. I am really sorry.
Add a comment to Milo's experience
Was this experience helpful?
Sam
tabby
16 Years
2 found helpful
My Cat Sam has a Fibrosarcoma on his from left leg, it's smaller than a golf ball but still pretty large. It grew so fast! And now his little paw is so swollen from it because the circulation is being affected. The vet said his entire leg needs to be removed and not just the tumor! He's almost 17, has the beginning stage of kidney failure but is otherwise so playful and happy! I don't know that amputating his entire leg is the right decision. Is it possible another cancer specializing vet could remove the tumor? Is it possible to remove pieces of the tumor to increase blood flow? Please any andive would be so helpful I'm so sad for him

Read more at: https://wagwalking.com/cat/condition/fibrosarcoma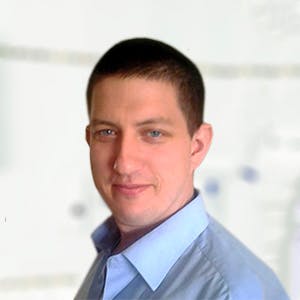 3320
Recommendations
Whilst surgical debulking is an option, it sounds like this is a rapidly growing tumour and would need to be removed; the problem with the leg is that we rarely have enough skin to get adequate margins so the treatment of choice would be amputation. To be honest, most animals adapt to amputation well and it is usually the owner who has the biggest issue from a cosmetic or other point of view. I would amputate the leg, but you are free to visit another Veterinarian for another opinion. Regards Dr Callum Turner DVM
Add a comment to Sam's experience
Was this experience helpful?
O'Malley
dsh
5 Years
1 found helpful
Has Symptoms
Flat,round lump on surface of skin.
We live in a region where our cats has to have vaccinations annually. For the past two years our cat has reacted with a lump, which we have then had biopsied each time and thankfully not fibrosarcoma. This year it has happened again. Is it safe to assume it is not likely fibrosarcoma or should we get it checked each time it happens? (Previously it was under the skin, this time it's on the surface.)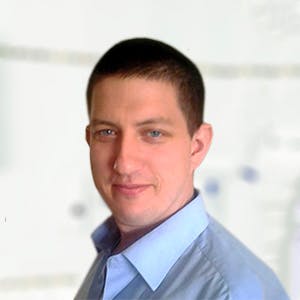 3320
Recommendations
In these cases I always stay on the side of caution (especially if the presentation is different) as the one time you don't check it, it may just be serious and as a result of complacency treatment would be delayed. Most likely the result would come back the same but as I said, the one time you don't check... Regards Dr Callum Turner DVM
Add a comment to O'Malley's experience
Was this experience helpful?
Mila
American Shorthair
2 Years
3 found helpful
I just had a mass removed off my cats back leg. The mass was fairly big (cherry tomato size or a bit smaller) I only noticed it a month ago and took her in. They biopsied it and it came back fibrosarcoma. I'm still a little shaken and don't understand it fully, but the vet is saying we need to move fast as this is a very aggressive form of cancer. She gave me options of chemo,radiation, or altogether amputating the leg. I'm not sure if I should take any of these actions seeing as we removed it and my cat has no other symptoms. Did I do the right thing removing it, should I go on with the treatment options.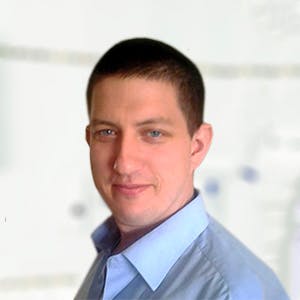 3320
Recommendations
Fibrosarcoma is locally infiltrative but is slow to metastasise, it is important that any fibrosarcoma tumour is removed with wide margins of healthy tissue and is followed up with radiotherapy or chemotherapy as recurrence rate at the surgery site is high. Whilst amputation is a radical excision method, it is quite effective in these types of cases; I would recommend the tumour removal (already done) along with radiotherapy or chemotherapy. Regards Dr Callum Turner DVM
Add a comment to Mila's experience
Was this experience helpful?
Luna
Half siamese
12 Years
0 found helpful
Luna is undergoing surgery at this very moment for a probable sarcoma on her back below shoulder area. if positive, highly likely per 2 vets, she will need radiation and chemotherapy and I wil need to take her to our specialty hospital for an oncologist.
Unbelievable my other cat Puma ended up there for an infection that turned into heart disease and $7000 treatment. 2 months from the day he wok up vomiting and was turfed through 3 clinics, he died at home. I did everything I could for him. The reason I tell is, could Luna's stress over Puma and his death (we were both in shock) have lowered her immune system so this tumor formed just the past month?
Add a comment to Luna's experience
Was this experience helpful?
Rocket
domestic short-haired
10 Years
0 found helpful
My older, over weight male cat has a huge firm lump twords the middle of his back. Its about this size of a grapefurit. It does not seem to bother him as he still jumps and eats ect,ect. Is this something that you could help me via email? What kind of tumor do you think this may be?

If it is a tumor which I'm kind of suspecting. Would this cause malnutrition?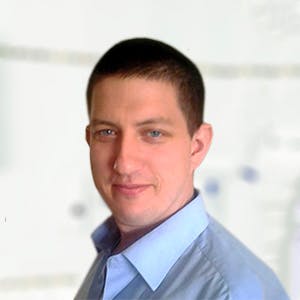 3320
Recommendations
Without examining any animal I cannot legally make or confirm a diagnosis, however I can give an opinion and give you more information before you visit your Veterinarian (you will need to visit your Veterinarian about this). It sounds to me like an injection site sarcoma (see image in second link below), this may occur due to vaccination (most common) or any other type of injection and may form weeks or even years afterwards. The majority of injection site sarcomas are locally invasive with a small number spreading to organs; surgery is the treatment of choice. Regards Dr Callum Turner DVM https://wagwalking.com/cat/condition/injection-site-sarcoma https://vitalanimal.com/wp-content/uploads/FelineVAS300.png
Add a comment to Rocket's experience
Was this experience helpful?
Milo
Calico
12 Years
0 found helpful
Milo has been diagnosed with fibrosarcoma in her left hind leg. She has arthritis in her left front leg and had a couple of bad stints where she cannot put any weight on her left front leg due to the arthritis. Our vet said based on the location of the tumor they would have to amputate her left hind leg. We are hesitant to do this for fear of her arthritis acting up or getting worse, and therefore would have no support on her left side. We understand that the tumor can spread and that is why amputation is needed, but would removing the tumor and not amputate the leg give Milo any relief?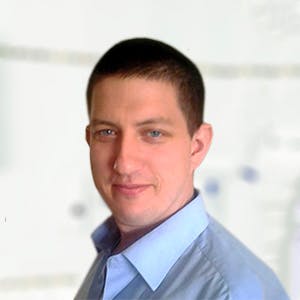 3320
Recommendations
Amputation is not just recommended in case of the tumour spreading but also due to location it may not be possible to remove the whole tumour with adequate margins meaning that the tumour may regrow in the same location which is what I think the problem is here based on your question. You should speak with your Veterinarian about this, but amputation would be the best overall even with the fore leg issues. Regards Dr Callum Turner DVM
Add a comment to Milo's experience
Was this experience helpful?
Keko
Manx
1 Year
0 found helpful
I think my manx cat has manx syndrome. She is a year old this month, ever since she could walk, she hopped around like a bunny, at times her anus looks like it is prolapsed, but it goes back to normal after a few days. She sometimes has trouble pooping and meows like she is in pain when she does. I don't really have the money to take her to the vet, but I will find a way. I just need to know what the Avery process is to get her diagnosed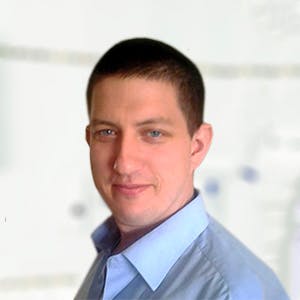 3320
Recommendations
Typically diagnosis is made by a thorough physical examination along with x-rays and possibly MRI; any affected cat should be spayed to prevent passing on the defect to offspring. You may read more about the conditions in the links below. Regards Dr Callum Turner DVM https://wagwalking.com/cat/condition/spina-bifida www.ufaw.org.uk/cats/manx-manx-syndrome
Add a comment to Keko's experience
Was this experience helpful?
Sundance
Domestic shorthair
14 Years
1 found helpful
I have a kitty that has a history of fibrosarcoma. He's had 3 surgeries in the last three years. He's also had some respiratory issues over the last year during the winter. He's in really good health outside of the firbrosarcomas. However with his last surgery the vet advised that he has quite a few sarcomas and told us that this combined with his respiratory issues and age; we should just monitor his growths and forego future operations.

I want to make sure that I do everything I can for him but obviously do not want him to suffer if his growths get out of control. My questions are 1) Do firbrosarcomas eventually become invasive and 2) What are signs that I should consider that his quality of life has gone down and I should consider options for him?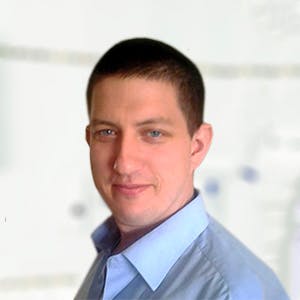 3320
Recommendations
Fibrosarcomas are generally locally invasive tumours although they may spread to the lungs in some cases. The quality of life question is difficult to advise on but generally signs of pain or discomfort are easy indicators, but other signs such as changes in behaviour (less affectionate), loss of appetite and isolation are indicators that it is time; however you will know Sundance better than anyone and will know when he is no longer himself. Regards Dr Callum Turner DVM
Add a comment to Sundance's experience
Was this experience helpful?
Lilly
Calico
2 Years
0 found helpful
I recently noticed some lumps on my cat. She has one on either side behind her ear, where it connects to her head. And maybe 2 lumps that are connected on either side under/behind her jaw. She is eating well, playing normally, and doesn't have a fever or anything. Im not sure if I just never noticed before, or if the did appear recently.Im also not sure since the lumps seem to be matching on both sides of where she has them. Should I take her to a vet, or is she okay. I don't know if this could be the start of some type of cancer.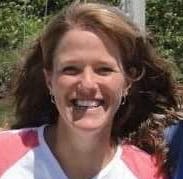 Dr. Michele King, DVM
Dr. Michele King DVM
1611
Recommendations
If you think that the lumps are new, it would probably be a good idea to have her examined by a veterinarian to see if they are a problem or not. I can't tell without seeing her what the lumps might be, and those things are always better caught early if there is a problem.
Add a comment to Lilly's experience
Was this experience helpful?
Dax
Domestic Tabby
1 Year
0 found helpful
I took my Cat to the vet after we noticed he had a lump on his shoulder. We thought it could be just a bug bite but after being tested we were told he has fibersocoma. We are getting the full tests back 2 days from now but I was wondering how difficult the surgery procedure is and if there is a high death rate of this surgery.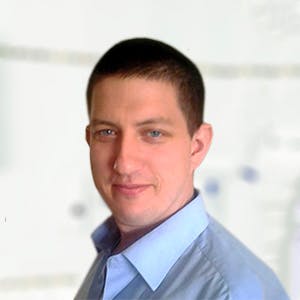 3320
Recommendations
Fibrosarcomas are not uncommon in cats and may be due to vaccination; the surgery is as risky as any other and carries a low mortality rate, however the success of the surgery would vary depending on various factors. You should wait for the full results to come back in two days and follow the guidance of your Veterinarian. Regards Dr Callum Turner DVM
Add a comment to Dax's experience
Was this experience helpful?
Vince
Domestic Short Hair Tuxedo Kitty
15 Years
0 found helpful
Hi, I have a kitty who suffers from a fibrosarcoma (vet tested). Technically, it's a vaccisarcoma (spelling wrong, sorry) from recent vaccinations of the previous owner. This kitty is 15 years old who I recently adopted in March, diagnosed with the cancer one week after adoption. That current lump is located on his left shoulder. He now has a lump on his face under his eye, which I thought could be an abscess but he isn't having an issue eating or any other symptoms that seem to be causing pain. Could it be another cancerous lump? We go back to the vet on 18th, I'm just worried we may be coming to the end. It's not ideal to do surgery based on his current issues (hyperthyroid, heart murmur, age, etc...)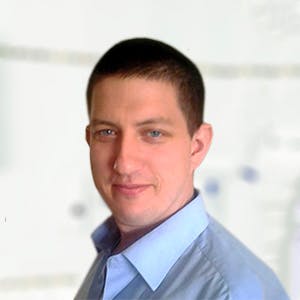 3320
Recommendations
There are many different types of lumps which may affect cats especially as they age; abscesses and tumours are just some of the masses which may form. Injection site sarcomas may occur in cats weeks, months or years after a vaccine (although they may also occur from other types of injections); these are normally locally invasive and don't generally spread (around 25% or less will spread). You should visit your Veterinarian for an examination to determine the type and origin of the mass. Regards Dr Callum Turner DVM
Add a comment to Vince's experience
Was this experience helpful?
Mishka
Maine Coon
12 Years
0 found helpful
Mishka has Fibrosarcoma located on roof of his mouth. Initially swelling around gums on top left side of mouth was thought to be stomatitis, biopsies taken under anesthesia confirmed fibrosarcoma. His appetite is good, no vomiting and litter box use is normal. He's very affectionate and looks to on or right next to me as usual. Recommendations on where to go from here?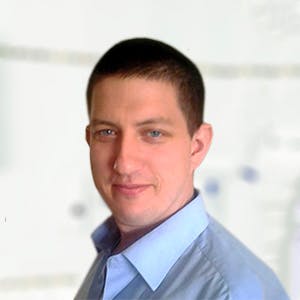 3320
Recommendations
Fibrosarcoma is a common oral cancer in cats which locally invasive but slow to spread; surgical excision with wide margins is recommended and followed up with radiotherapy. Each case is different and needs to approached as such, your Veterinarian will make a recommendation based on position and severity of tissue affected. You should discuss with them regarding a treatment plan. Regards Dr Callum Turner DVM
Add a comment to Mishka's experience
Was this experience helpful?
jelly
Rescue
3 Years
0 found helpful
How do I tell if the small bumps on my cats skin are worrysome? My cat is male,fixed and turns 3 next week. He has 3 bumps on his skin, at least one has been there and the same size for at least 2 months. That one is right on the edge of the bald spot of one if his nipples. At his last vet appointment the vet tech looked at it and said not to worry about it. A couple days ago I saw he has another small bump of the same size on another nipple bald patch on the other side. Last week I found another bump near his armpit/ throat chest area. None of the bumps seem discolored, painful or itchy. They are the size of a bug bite or a human zit or maybe a cat nipple. The chest one might have gotten a little bigger but not very noticeable. He gets chin acne sometimes and has allergies which he takes meds for. He's had other bumps on his skin before but they have gone away quicker. He has no issues with eating/ drinking/ bathroom/ sleep etc. He talks in his sleep sometimes though. I've seen the bumps be pinkish but that might be from me trying to find them in his fur, they aren't always pink. He doesn't mind me fiddling with them. Or he doesn't seem to. Thank you!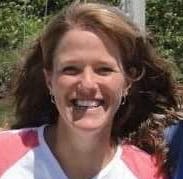 Dr. Michele King, DVM
Dr. Michele King DVM
1611
Recommendations
Thank you for your email. Without seeing Jelly and looking at these lumps, I can't say whether they are anything to worry about or not - it would be best to have him examined again by your veterinarian to see how the lumps have progressed, if they are something to worry about, and if any treatment needs to be given for the lumps. Your veterinarian will be able to let you know if you need to worry. I hope that everything goes well for him!
Add a comment to jelly's experience
Was this experience helpful?
Moe
Street cat turned house cat
13 Years
0 found helpful
My loving buddy is 13.5 years old (he is a rescue cat that I've had since he was approx. 4 months old). He already had one sarcoma removed from his back (incision site) and was clear for 5 months. Unfortunately, he did not do well with the surgery. It was very hard for him coming off the anesthesia and recovery was very very tough on him. We found that there was another lump just below the surgical site. We made the very hard decision not to have further surgery as the little guy didn't so well the first time with it. Chemo/radiation is not an option where I live. We saw the vet a month ago when he first said that he believes the cancer is back. What is the average length of time we have now? He's still happy, purring and eating. He's lost a bit of weight and the tumor itself has really not increased. I know that without seeing him you cannot give a full estimation - just looking for a bit of a guess as I have a huge language barrier here as I am living in a country where I don't really speak the language.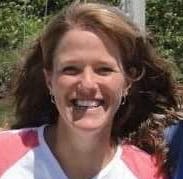 Dr. Michele King, DVM
Dr. Michele King DVM
1611
Recommendations
Thank you for your email. I'm sorry that that is happening with your Moe. You're right, without seeing him, I have a hard time estimating the time that he has left, but if the tumor that has grown back is also a sarcoma, those tend to grow fairly quickly. It just depends on how quickly it grows, how it affects his appetite, and his quality of life. As long as he is comfortable and the tumor isn't ulcerating, bleeding or causing him pain, you don't need to rush to make any decisions. I hope that he remains comfortable for quite a while longer.
Add a comment to Moe's experience
Was this experience helpful?
Boo
American Shorthair
9 Years
0 found helpful
Hi, I have a 9 y/0 male short hair cat and he has a lump on his back right thigh that is not hard but feels almost like a lipoma, doesn't seem to hurt him. I was just looking if anyone else had the problem and saw that there was a cancer called fibrosarcoma. It peeked my interest because I know that my cat had just gotten his vaccines about a month before I noticed the lump, it does not seem to be growing. My vet has been putting off getting it tested but I am very concerned. He said that getting the mass removed and tested would cost around $3000 and I have no problem paying that but my vet is on vacation right now and I was wondering if I should take my cat somewhere else.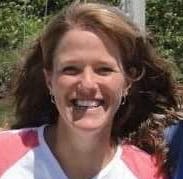 Dr. Michele King, DVM
Dr. Michele King DVM
1611
Recommendations
Thank you for your email. I'm not sure how long your veterinarian is on vacation for, but if it is for an extended time and you do feel that the mass is getting bigger, it would be better to be seen sooner. If your veterinarian will be back within the next week or two, and the mass isn't growing, and Boo seems to be acting normally, you should be fine to have him seen when your veterinarian is back from vacation. Testing will give you a better idea as to whether he mass is a fibrosarcoma or otherwise.
I had a dog that had a lipoma and when I found a lump on my cat's outside thigh area, I was hoping that it was also a lipoma. It turned out to be fibrosarcoma after surgery for a biopsy.
Add a comment to Boo's experience
Was this experience helpful?
Chelsea
DOMESTIC
15 Years
2 found helpful
My cat had her leg amputated 3 months due to a tumor that was deep in her muscle, her entire leg to her hip was removed. It was later discovered that she had fibrosarcoma. She's getting along great on three legs however the tumor has returned near the site of the amputation, we just tested it and it is fibrosarcoma. It grown in size very quickly over the last month. My question is, should we try to have the new tumor removed again or should we just wait for the cancer to spread and let nature takes it's course. She is 15 years old but extremely playful and active. I'm devastated that the cancer returned so quickly after what she just went through with the amputation.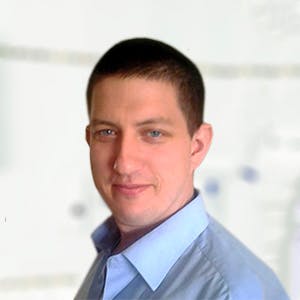 3320
Recommendations
Aggressive amputation of a limb can be beneficial in these cases as it allows a good wide margin which is important in these cases; however, if the has been a recurrence of at the site of amputation it may not be possible to successfully get a good margin of healthy tissue to make a successful removal of the fibrosarcoma. Each case is different and should be treated as such, you should discuss your options with your Veterinarian but I would be hesitant to do another surgery given the circumstances and Chelsea's age. Regards Dr Callum Turner DVM
Thank you for the advice Dr. Turner. We actually had good margins but were also told after surgery that fibrosarcoma is so aggressive that the would cancer would likely return within months. I was hoping we had alternate options but am not surprised that we don't. Our goal is to make Chelsea's life wonderful each and every day she is with us.
Add a comment to Chelsea's experience
Was this experience helpful?
Bella
Maine Coon
12 Years
0 found helpful
I just wrote but wasn't able to submit. My female cat has a lump on her right side under the ribs. It was biopsied. Vet thinks it's mucoid
Sarcoma. While doing the biopsy she
Cut it open and a mucus like substance
ran out. Lump 5 cm in diameter. Vet says removing it would require extensive restorative surgery. Blood work drawn also. Waiting for the results now. Vet pretty positive about diagnosis even without results.
Waiting for results before deciding on treatment. Bella is a well loved family member. What would you do in this situation?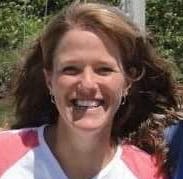 Dr. Michele King, DVM
Dr. Michele King DVM
1611
Recommendations
Thank you for email. I'm sorry that this is happening to Bella. Without examining her or knowing more about her situation and her lab results , I have a hard time commenting on whether the surgery would be a good idea for her. It would be best, I think, to wait until you get the lab results and discuss the details of the actual surgery and recovery with your veteirnarian. If you arent sure at that point, it never hurts to get a second opinion and weight your options.
Add a comment to Bella's experience
Was this experience helpful?
Teddie
Persian
12 Years
0 found helpful
My cat has just been diagnosed with fibrosarcoma and will start radiation treatment tomorrow .. she is 12 and it is inoperable because there is not much tissue around the growth.. it is on her right cheek and extends into her mouth., it has swollen up and looks like it is infected.,, is this normal ? Should we proceed with the radiation ?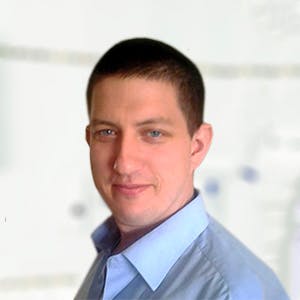 3320
Recommendations
Before Teddie receives radiation, he will be evaluated beforehand; if he is found not to be physically fit or suitable for radiation they will not go through with it. Without examining Teddie I cannot tell you whether or not you should go. Regards Dr Callum Turner DVM
Add a comment to Teddie's experience
Was this experience helpful?
Pooky
Persian mix
13 Years
2 found helpful
My little buddy started off with an eye infection and while being treated he had a lump under the eye. The Doctor diagnosed it as an abscess and he removed 4 teeth. The swelling never went down and he had surgery to remove it and got a biopsy. It is still swollen and above his eye is swelling fairly fast. We got the results today and it is a fibrosarcoma. All this was in the matter of a couple months. I'm on Social Security but if it would help him I would borrow money for more treatment for him. He is not eating or drinking now. Any ideas on how much longer he has or what i can do now. Thank you for any help.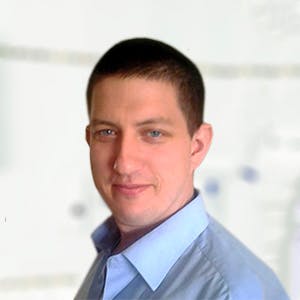 3320
Recommendations
Honestly, I cannot say whether it would help or not but I would be on the more guarded side of prognosis; there are many factors involved when determining prognosis including extent of spread, invasiveness, Pooky's general health among other factors. Fibrosarcomas rarely metastasise but have a higher recurrence rate and are locally invasive; this should be considered before any surgery is done. Regards Dr Callum Turner DVM
Add a comment to Pooky's experience
Was this experience helpful?
Vlooi
Main Coon
1 year and 2 months
0 found helpful
Hey there, Jolandie here.

My cat was diagnosed with gingivitis, and he got a Colvisone and Depo-Medrol injection.
Literally that same night, I felt a tiny lump against (Stuck) to is spine, or shall I say muscle. not sure, its definitely attached. just not sure to what, however it is close to the lower lumbar region on the left side. (IT'S NOT AT THE INJECTION SITE WHERE THIS BUMP APPEARED)

It is now almost 2 weeks later and it has grown to the size of say a cherry tomato/olive.

He does not seem to have any pain there (he sometimes jumps but im not sure if its because its painful), but I have noticed a change in his attitude lately. He also seems a tiny bit reluctant to move, besides for when it comes to food (he will run up and down following me and meowing for it).

Any idea what this could be?

He is going to the vet on friday. I am a very worried Cat mommy.

Hope someone can help.

Thank you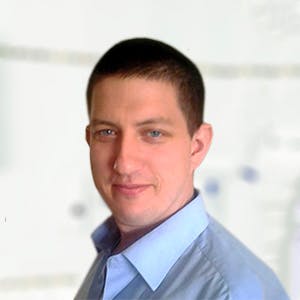 3320
Recommendations
Without examining Vlooi I cannot say what the cause is, an examination and possibly a fine needle aspirate will give a good idea of what the cause is; the growth rate of the mass is concerning. Many fast growing masses are associated to the skin, but you have described a mass attached to the spine or muscle in the lumbar spine; I do not want to jump to any conclusions as I haven't examined Vlooi so it would be best to wait for your Veterinarian to examine him. Regards Dr Callum Turner DVM
Add a comment to Vlooi's experience
Was this experience helpful?
Mox
Maine Coon
13 Years
0 found helpful
Has Symptoms
no other symptoms - fully normal habits, mobility
We are waiting on a diagnosis from our vet but is seems likely my 13 yr old male cat has fibrosarcoma. We have no idea how long it has been there - it is not a normal area that is pet out touched or seen. It is a hard, elongated large mass on the upper rear of a back leg. The vet said that amputation could be a likely requirement. We are not wanting to do that, or treat with chemo etc. So the question...if we wait and see how this goes, and it eventually breaks through the skin, can surgery be used to remove a majority of the mass and re-seal the skin to give him more time, or oncee it breaks through the skin you can't do much? Or, if that is our plan, would a surgery to reduce the size earlier be better? We will be able to talk to our vet next week in more detail, but I ran across this site and thought I would see if you could advise.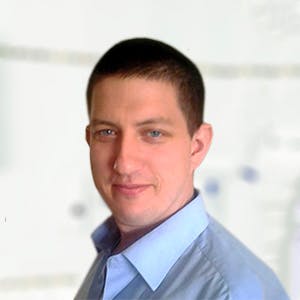 3320
Recommendations
I would recommend operating (if you want to operate at all) now rather than later as the size would be more manageable and if the skin becomes involved you may end up with a wound with no excess skin to close up. Waiting it out isn't really an option and it is better to address the problem now than a larger problem later on. Obviously each case is different and your Veterinarian will give you options about Mox's specific case. Regards Dr Callum Turner DVM
My cat was diagnosed with a fibrosarcoma about 6 months ago. It was surgically removed, but now it seems she has another 2 masses the same size as the previous fibrosarcoma on the same side as the previous one, along with that she has a mass of tiny lumps right down her spine, guessing that they too are fibroscarcoma's. I do not wish to put her through either chemo or radiation treatments. How long does this awful condition last before it claims lives?
My 4 year old cat has advanced fibrosarcoma on his left hip. He is a large cat and moves around well. However, he's recently started breathing heavy because of stress or pain. The tumor hasn't broken through the skin. He is a medium hair length cat and the tumor is somewhat hidden besides for the obvious asymmetry. His vet put him on gabapentin and he is resting and breathing at a normal rate now. I dread what comes next.
Add a comment to Mox's experience
Was this experience helpful?
Boyd
Domestic Short Hair
7 Years
Has Symptoms
No Other Symptoms - Fully Normal Habits, Mobility
We have a male rescue cat about 7yrs old who had a small mass removed not even 1yr ago that came back soft tissue sarcoma.They removed a good size of what appeared to be healthy tissue all around the mass in an attempt to be sure they had it all.We were told the tumor appeared to be self-contained w/no sign of spreading in the surrounding tissue that was removed,but this type tends to return so to feel him often to check for signs of lumps.He is a very affectionate cat,who loves to cuddle,be petted,&sleep next to me or between my husband&me.He is petted/checked regularly by by 3 children and 2 adults.He was just seen in our vet's office in late May for an annual check&vaccinations,&we were told no lumps were noticed anywhere by the vet, either. Now 2 days ago,while snuggling with Boyd in the AM,who had climbed into bed next to me as usual,suddenly I noticed a lg swollen area/mass,far different than the feel of the small lump that was removed,but on the same side.This is huge compared to the one removed last fall,but he acts his normal,like last time.Our vet office does not have a vet in again until Mon,so we took Boyd to another town to a vet who use to work in our vet office.We just got him in to be checked today&were told it is another tumor.How could none of us have notice this huge lump forming prior to 2 days ago when he's being petted daily by numerous family members? We were told that it will need to be surgically removed like the last one; however, it is so big that a lot more skin will need to be removed&good skin removed elsewhere in order to close up the spot. It is positioned near the top of the right front leg, this time on the side closer to the neck&going up by the shoulder blade. If it is this big this fast, hasn't it probably already spread? I'm torn as to how to proceed as he's like one of my kids.Do we have it removed again or is it time to put him down so he doesn't end up suffering? Any advice? Thank you!
Monte
Cat
9 Years
My 9 year old male neutered cat has had a fibrosarcoma of the (l) anal gland for a year now. His surgeon with 42 years experience has said that it is the first time her has seen a fibrosarcoma in that place. Monte's main problem at this point is defecating, as he has no motility after a series of de-obstipating He has seen 3 surgeons and is now being managed by a regular DVM who has me giving him enemas every 3 days and Colon 3 daily, which appears to be giving him quality of life. When discovered, Monte was not a candidate for surgery and I went with the surgeons option of a tumor related vaccine and the tumor appears to be shrinking.