What are Cysts on the Gums?
Cysts or masses in the mouth are a fairly common ailment among cats. In some cases, symptoms may not show in obvious ways, especially if the cat is eating mainly wet food. This can allow the cyst to grow to a dangerously large size before detection. A cyst can contain bony growths or trapped saliva. Cyst development may or may not involve the teeth, however, an unerupted tooth is often the root cause of the issue. These are called "dentigerous" or "follicular" cysts and can lead to the weakening or even fracturing of facial bones. Cats of all ages are susceptible to gum cyst formation.
A cat's gums are made up of soft, vulnerable tissue. Any injury, infection, or dental issue may lead to the development of cysts (hard or soft cavities filled with liquid or other bodily materials). These cysts may or may not be painful, and can grow to the point that both eating and breathing can be negatively impacted. This can lead to anorexia in the affected cat, which can be a life-threatening issue if nutrients are not being ingested to the point of weight loss.
Symptoms of Cysts on the Gums in Cats
Outward signs of an existing cyst will vary depending on the cause of its development and the extent that it has grown. If a cyst is discovered, do not wait to see if it will grow. The cyst should be identified by a veterinarian as soon as possible to rule out the presence of cancer or other harmful diseases. Signs to watch for include:
Inability to eat
Difficulty swallowing
Aversion to food
Weight loss
Drooling
Bleeding from the mouth
Painful mouth movement
Mass or lump in the mouth or neck
Asymmetry of the face
Red or swollen gums
Absence of a tooth
Bad breath
Causes of Cysts on the Gums in Cats
Gum disease is generally the cause of gum cyst formation. It is the most common oral problem in cats. While the cause is usually mouth related, other issues in the body can lead to cysts in the gums. Known causes are listed below.
Salivary Mucocele
Unerupted tooth
Bacterial infection
Fungal infection
Viral infections such as FIV, FHV, FeLV or feline calicivirus
Tumors
Feline stomatitis
Trauma to the mouth
Inflammatory disorders
Diagnosis of Cysts on the Gums in Cats
If you suspect your cat has a cyst in its gums, take it to your veterinarian. You will need to also provide the cat's full medical history to help determine possible causes of gum disease. A physical examination, including an in depth look at the oral cavity, will be performed. Sedation may be necessary for a proper evaluation, as a cat in pain may not allow fingers or tools in its mouth. The vet will palpate the mouth and neck for masses.
The cyst will need to be differentiated from cancerous tumors of the mouth. A deep tissue biopsy may be taken for a histopathological examination to determine the composition of the growth. If it is obvious that the mass is filled with fluid, the fluid may be removed with a syringe for further testing. Dental x-rays can show any unerupted teeth or tooth fragments in the gum line. A CT scan may be needed to see the cyst three-dimensionally to see if surgery is possible, and if so how to perform it. Full blood work including a complete blood count and a biochemical profile should be performed to assess overall body health and to determine liver and kidney function. A sample may be taken for a culture test to confirm the presence of bacteria. Feline viruses should be tested for.
Treatment of Cysts on the Gums in Cats
The best treatment for gum cysts and their associated symptoms will depend on both the location of the cyst and its underlying cause. Primary health issues may need additional and possibly extensive treatment.
Surgical Removal
Often, the best treatment for a gum cyst is to fully remove it via a surgical procedure. It is imperative that the cyst be completely removed to ensure that it does not redevelop. General anesthesia is required for a cyst excision surgery.
Tooth Extraction
In many cases in which gum cysts are present, a tooth or multiple teeth may be broken or diseased. In these instances, the tooth should also be completely extracted to remove all decaying matter in the mouth.
Antibiotics
If any bacterial infection has been identified, a corresponding antibiotic will be prescribed to rid the body of all harmful bacteria. Antibiotics may also be prescribed post-surgery to prevent infection from developing.
Recovery of Cysts on the Gums in Cats
If your cat has undergone oral surgery, follow all at-home care instructions closely to promote the healing process. Monitor the incision site daily to ensure that it is clean, free of food bits and that no signs of infection are present. Your cat may need soft or wet foods while its mouth heals from surgery. Administer all medications as prescribed by your veterinarian. If the incision heals correctly and the cyst has been completely removed, prognosis is excellent and cyst reformation is unlikely.
Making sure that your cat has a good dental hygiene routine is an excellent way to prevent gum cysts and other forms of oral disease. Brushing your cat's teeth a minimum of once a week should be enough to keep it free of plaque build up. An examination of the oral cavity should be performed as a part of the cat's annual veterinary visit. Depending on the underlying cause of the cyst development, regular check ups may be needed, with repeated x-rays to evaluate the healing of the mouth.
Cysts on the Gums Questions and Advice from Veterinary Professionals
Elvis
mixed
12 Years
0 found helpful
My 12 year old cat had a cyst on his outer lip that was removed 9 months ago. (He had no issue eating or no discharge). The vet told me that it was benign and may grow back. I just noticed it is coming back in the exact same spot. Should I assume it is the same thing or put him through surgery again?
Add a comment to Elvis's experience
Was this experience helpful?
Bruno
Domestic chort hair
5 Months
0 found helpful
About a week ago my fiancé said my cat had a lump in his mouth and wanted to show me but my playful boy didn't want fingers prying his mouth open so I said "don't worry it's probably a bump from playing" well today he brought it up again so I turned my flashlight on and looked in his mouth and there is a huge round lump that almost looks like a piece of bubble gum in between his gum and gum line/ teeth, ever since we rescued him I have noticed he has terrible breath, I don't know if this is relevant but he breaths very heavy when laying around or sleeping and I noticed redness and inflammation on his gums where his teeth are, no matter what he is going to the vet because he needs fixed and shots due to his previous abusive and neglectful owners. He also eats very well, maybe over eats which I worry is worms? He is very hyper, happy and loving. He also needs help with fleas!
Add a comment to Bruno's experience
Was this experience helpful?
Kitty
Persian
11 Years
0 found helpful
Regular shaped mass in Kitty's mouth. Looks like it is either attached to the inside cheek or on a tooth gum in the back left side of her mouth. Two days back we went to the vet and it looked more granular and reddish. After 2 days of antibiotics and anti-inflammatory medication prescribed by the doctor, the mass (which was granular) seem to have changed into a very regular elongated shape (one big with 2 smaller ones attached to the big one, all three having clearly defined shape). Her general well being did not change, except for: difficulty eating (but no weight loss), bad smelling breath (this is not new) and rubbing her left cheek from time to time and meowing. She eats normally, has clear eyes, her coat looks excellent, clean years, cold wet nose.
Add a comment to Kitty's experience
Was this experience helpful?
Stripe
moggie
16 Years
1 found helpful
My elderly cat has a lump on the right side of her gum, by the lip. The gum itself is swollen,and had become infected (how we noticed the lump) but she's not in any pain.

She has seen our local vet, and has been cleared of hyperthyroidism. She also has clear lungs, and perfect liver and kidney function. She has a heart murmur related to her age (16 years). Her mobility is good,but she does have some arthritic tendencies (cannot jump as high for example).

Her bloods were clear other than high globulin levels- which could be from her infection and arthritis.

The vet has put her on antibiotics and anti-inflammatory medication. At first they said it was cancer , and started talking about end of life care, but have since changed their minds to being 'unsure'.

Stripe is eating and drinking normally, normal mood, no vomiting or toileting issues. No pain.

We have no idea what it is, but I honestly dont believe she's dying of cancer. Do you have any suggestions?

Our only option to know for sure is a very expensive biopsy.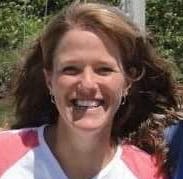 Dr. Michele King, DVM
Dr. Michele King DVM
1611
Recommendations
If Stripes were may cat, given her general good health, I would try that medication and see if the mass improves. Without a biopsy, I don't have any way of knowing what the mass might be, but the two big possibilities are infection, and cancer. If you are able to keep it under control and she is comfortable, you may not have to pursue therapy. If it becomes are issue for her, other decisions may need to be made. I hope that she continues to live a happy life.
Add a comment to Stripe's experience
Was this experience helpful?
Hershey
DOMESTIC
8 Months
0 found helpful
Has Symptoms
Can't eat properly but is hungry
Hi! My kitten had a lump on the left side onbher mouth. We thought it'd disappear since my other cat had one and it disappeared for him but then later on my kitten's overall smell just smelled like a dead rot and then I just found out that her lump just popped. She hasn't been eating for days but we've been giving her milk and antibiotics for her respiratory infection. What should we do?
Add a comment to Hershey's experience
Was this experience helpful?
Coney
short hair
8 Years
0 found helpful
My cat has a hard deposit on one of his back teeth. It's bright white and protrudes out from the tooth towards his cheek. I thought it was food and tried to remove it, but it seems attached to the tooth. It seems like it may be sensitive as he didn't like me examining it. What is this?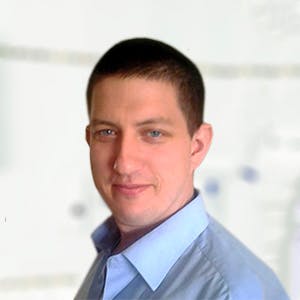 3320
Recommendations
It is possible that it is plaque or tartar (calculus) is forming but they generally are generally yellowish brown or discoloured; if you're noticing something bright white sticking out I'm not sure what exactly it may be. However, if Coney has bad breath and doesn't like you examining it you should have it checked by your Veterinarian to be on the safe side. Regards Dr Callum Turner DVM
Add a comment to Coney's experience
Was this experience helpful?
Petal
None
12 Years
0 found helpful
Petal has a greyish coloured lump above 2-3 upper teeth. This is the side she is salivating from. She's a little quiet but still catching mice etc. How can I help her until I can get her to a vet?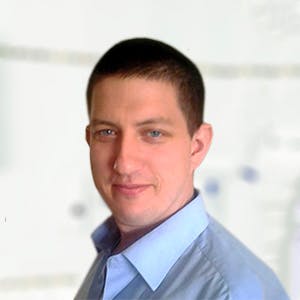 3320
Recommendations
A greyish lump may be due to a cyst or other causes which may also lead to some irritation causing some drooling; you should try to rinse the mouth out to see if there is an improvement in the amount of saliva produced but your Veterinarian will be able to tell you more after an examination. Regards Dr Callum Turner DVM
Add a comment to Petal's experience
Was this experience helpful?
Elsa
Calico
10 Years
0 found helpful
previously a vet said that my car has acne. I was petting her one day and at the time my nails where not filed and next thing I know i had blood on my fingers from a hole right newr her mouth. She started puking shortly after and we taken her to a vet. Now I use a warm rag to her chin every week or so and check how her chin and near her mouth look. She has a lump newr her mouth and it looks like two lumps close enough together tk create one. It is not open, but you can see the blood coming to the top. Im worried about it popping when my family and I are not home because we have a trip to take for a day. She has never had one so big before. Im afraid to touch her after I looked because I fear it will pop. She is my "baby" I love her so much and have had her since 2008. She is always there and is with my every night and I leave for college in July and im really worried about her.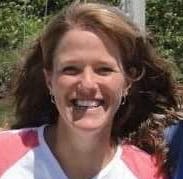 Dr. Michele King, DVM
Dr. Michele King DVM
1611
Recommendations
Chin acne can become quite infected and severe, and sometimes needs medical therapy. Without seeing Elsa, I'm not sure that the cysts are related to her chin acne, and it would be a good idea to have her seen by a veterinarian to find out what is happening with her, and how best to treat it.
Add a comment to Elsa's experience
Was this experience helpful?
Aubie
mixed
1 Year
0 found helpful
My cat Aubie, had a small what looks like a white bubble on his bottom lip. He is eating and drinking normally but I'm concerned. I have a picture of it that I can send to you.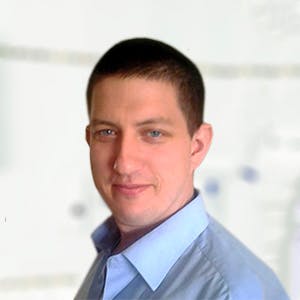 3320
Recommendations
Without having a feel of the bump, it is difficult to determine whether it is a cyst, mass or something else; if Aubie uses a plastic food bowl, check to make sure that there are no scratches which may be cutting her bottom lip as I've found this to be a common cause (stainless steel is best). Keep an eye on the lip, and if there is no improvement visit your Veterinarian for a physical examination. Regards Dr Callum Turner DVM
Add a comment to Aubie's experience
Was this experience helpful?
Tina
Persian/Siamese
15 Years
0 found helpful
Large sac in cats mouth, Not sure if i should be concerned. I first noticed it last week. It appears to be a cyst and when i tried to examine his mouth,he became agitated with me. I have noticed him sneezing multiple times and attributed it to him being an older cat with allergies. So I am not certain that the two are related. He has not showed eating issues but I recently have been trying to find softer food for him due to his age.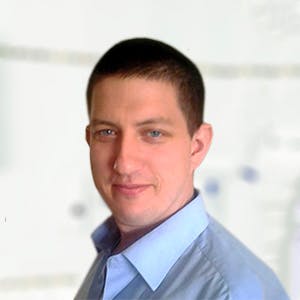 3320
Recommendations
Any changes in the mouth should be checked by your Veterinarian to be on the safe side to firstly diagnose the cause and to determine if any treatment is required; it is also a wise move across to a wet diet in an older cat since kibbles may cause pain or other issues. However, you should visit your Veterinarian for a check up just to to be on the safe side. Regards Dr Callum Turner DVM
Add a comment to Tina's experience
Was this experience helpful?
Dash
mixed
11 Years
0 found helpful
My cat has a white lump where his top tooth hits his lower gum and has been keeping his mouth open. He seems to want to keep to himself. What could it be? He didn't want to eat yesterday but it's eating today. Yesterday his temp was 102.7 today it's 101.7 and he is eating soft food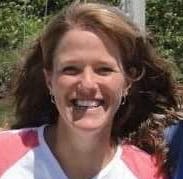 Dr. Michele King, DVM
Dr. Michele King DVM
1611
Recommendations
Thank you for your email. Without examining Dash or being able to look in his mouth, I'm not sure what the lump might be, but it seems to be affecting his life. It would be best to have him seen by a veterinarian, as they can look at the lump, and his mouth, and determine what it might be, and what treatment might be appropriate. I hope that everything goes well for him.
Add a comment to Dash's experience
Was this experience helpful?
Louie
tabby
2 Years
0 found helpful
I noticed a tiny grey bump on my cats lower gum line behind where his canine comes down when his moth closes. It had been there about a few weeks until today I noticed that it's turned into a bump filled with possibly white fluid. How can I treat this or should I bring him to see a vet?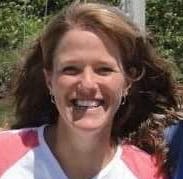 Dr. Michele King, DVM
Dr. Michele King DVM
1611
Recommendations
Thank you for your email. Without seeing Louie, or the bump, I"m not sure if it is a problem that needs to be treated or if it will resolve on its own. Since I can't examine him, it would be best to have him seen by a veterinarian, as they can look at the lump, determine what it might be, and recommend any necessary treatment that might be needed. I hope that all goes well with Louie!
Add a comment to Louie's experience
Was this experience helpful?
Sunny
Dlh
4 Years
0 found helpful
This has nothing to do with cysts.
My cats eye waters constantly and gets "glued" shut. I think it may be an eyelash growing inside the lower lid of the eye. I have to give him antibiotic eye meds alot. I clean the eye a couple of times a day with a damp paper towel, sometimes warm sometimes cool. His eye and the area around it gets really warm sometimes. He's very active and a large cat (18.5# a little overweight but not fat). He's a rescue, I'm a foster for a couple of rescue groups, but I've had him since he was 2 months old and he had a few issues while a kitten. First pneumonia which required him to be in an O2 kennel for over a week. He wouldn't eat so the vet sent him home but he pulled through. He just wanted to be held. Then about a month after that he fell and somehow broke his hip...resulted in the joint being removed. After all of that he was no longer a foster. He is mine. I am very limited financially and am generally able to diagnose and treat my cats but this has been going on for a long time. I have been told that he has herpes but because I always being multiple cats to the vet at one time to save on the cost of the visit he doesn't really get examined. I disagree because not one of the other cats in my household, which has had no new additions in 4yrs, has this and I know that it is very contagious. I've been able to look at the inner part of his lower eyelid and he has a few very fine hairs growing there but not on the other side. None of my other cats do either. Any suggestions? Is this something that you've heard of before?
Any advice or suggestions will be appreciated.
Thank you for your time.
Leslie Wolf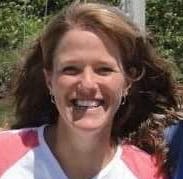 Dr. Michele King, DVM
Dr. Michele King DVM
1611
Recommendations
Thank you for your email. Without examining him, I can't suggest or diagnose anything, but cats do commonly suffer from viral outbreaks of herpes virus that do affect their eyes, and nose. Herpes virus in a cat is similar to herpes in a person who gets cold sores, where a stress may cause one person to get one, but not another, depending on their immune system and viral load. He may be a cat that is more affected by the virus during times of stress, where your other cats are not, even though they probably all carry the virus. Because it seems to bother him, it would be worth having him examined individually and have his eye checked for other abnormalities, and if your veterinarian thinks that it is a viral problem, there are supplements and medications that might help in the long term. I hope that he does well.
Add a comment to Sunny's experience
Was this experience helpful?