What is Fracture of the Spine?
A cat's spine is made up of 30 small bones or vertebrae, plus more for the tail, which fit together to house and protect the spinal cord. A fracture of the spine involves damage or breaks to the individual bones, which can put pressure on the the spine causing pain or even paralysis. This is a serious condition that requires emergency stabilization if more serious complications such as loss of mobility or bladder control are to be avoided.
A fractured spine involves damage to the bones of the backbone that protect the spinal cord, which, if severe, can result in paralysis.
Symptoms of Fracture of the Spine in Cats
Fractured bones are painful, and more specific symptoms depend on where the injury is (such as neck, chest, or lower back) and the pressure on the spinal cord. In addition, damage is often the result of trauma, and so other injuries may be present.
Signs of Trauma
Bleeding wounds
Scuff injuries to the skin
Heavy or rapid breathing
Weakness and collapse
Fractures of the limbs or jaw
Pain
Attempting to hide
Aggressive behavior when approached
Abnormal posture
Standing with the head down
Unnaturally arched back
Impaired Nerve Function
Inability to walk
Dragging the back legs
Urinary or fecal incontinence
Causes of Fracture of the Spine in Cats
Bone fractures rarely occur spontaneously and are usually the result of trauma. The exception is certain bone cancers which weaken the bone, but these are rare.
Falling from a height
Collision with a motor vehicle
Dog bites
Gunshot injuries
Running head first into a door or wall
Kicks or physical abuse
Bone cancer
Diagnosis of Fracture of the Spine in Cats
A cat in pain, showing signs of trauma, and with areas of numbness should be assumed to have spinal damage until proven otherwise. This means it is necessary to take care when moving the cat, so as not to cause further damage.
The vet assesses the cat for shock and will provide immediate supportive care with intravenous fluids and pain relief if required. The vet examines the cat, paying particular attention to nerve function and any areas of poor sensation on the skin or limbs. This narrows down areas of the spine for investigation.
Imaging is key to diagnosis, with x-rays being most cost effective. Taking great care to handle the spine gently, two views of each area of the spine are taken. This pinpoints areas of damage and maps out bone displacement. For greater detail of bone injuries, a CT scan may be performed, whilst an MRI scan is most useful for assessing the spinal cord.
This provides vital information as to the nature of the injury (fracture, dislocation, or cancer), how severe the injury is, and the implications for repair and recovery.
Blood tests may be required to check for organ damage in the case of trauma, and to look for signs of metabolic disease which could weaken the bones.
Treatment of Fracture of the Spine in Cats
The vet administers pain relief and supportive care in order to stabilize the patient. A major worry is the movement of bone pieces and further damage the spinal cord, so the cat may be sedated or immobilized on a bodyboard.
The vet may repeat neurological exams at regular intervals in order to check the patient's status. For those cases that are rapidly deteriorating, have severe spinal injuries, nerve damage, and poor chances of recovery, euthanasia may be the most humane option.
For the remainder, either strict rest or surgical stabilization are required. For minor fractures involving parts of the vertebra that don't impact on the spinal cord, then a body brace and cage rest for four to six weeks may be all that's necessary.
However, surgical intervention is often needed. The surgeon will assess the best way to stabilize the fracture from options including:
Pins
Plates
Screws
Wires
Cement polymers
External fixation devices
Surgery on the spine requires a high skill level, and complications can include poor alignment of the bone pieces, swelling putting pressure on the spine, infection, and movement of the implant. After successful surgery it is essential the owner keeps their pet confined, to reduce the risk of implants loosening or moving out of place.
In addition, skin wounds may need debridement and suturing. The vet may also suggest neutering intact animals, in order to reduce the future risk of wandering and getting into accidents.
Recovery of Fracture of the Spine in Cats
The cat must be confined until the bones are healed. This may take anywhere from one to four months. During this time it may be necessary to nurse the cat and prevent them getting pressure sores or to manually express their bladder.
Skin sutures from surgery are removed approximately 10 - 14 days later. The vet will perform follow up x-rays after about one month, to check that the position of any implants and that healing has started. Depending on how the cat responds clinically, final radiographs may be needed before the cat is signed off. Metal implants are usually left in place and only removed if they cause a problem.
Fracture of the Spine Questions and Advice from Veterinary Professionals
Hazuki
Siamese
7 Weeks
0 found helpful
Hi my 7 week old kitten got slammed by the door caught in between. Blood came out of his mouth and nose and as soon as i found him on the floor i moved him to the basin with cloths and lay him down. After 13 hrs. I rushed him to the vet as soon as they open. (Btw we dnt hve a 24 hrs vet clinic around.. Stayed up whole night watching him closely to keep him from moving) then vet syringe fed him since he didnt eat anything since and he told he he cnt do anything about him cuz it seems like my kitten has a spinal injury. He cnt lift his head and he's been trying to move it to his right but he cnt. He referred me to a specialist. Rushed there travelled for 30 mins, only to find out she will arrive after 2 hrs. My kitten is very very weak . And barely breathing. Then the other vet approached me and took an x-ray. Result showa he has a broken axis bone and i cn see a small gap in between. Doctor told me the surgery isnt availabe in my country and is considering euthanasia if he doesnt respond with the medications in 3 days. So i asked her to try 3 days. Today is his 3rd day but i called the clinic to extend his confinement for another day. I there any way for him to recover?will he be alright if i home care him? Vets already said they cnt do anything much. Kitten is able to walk in his 4 legs. No problem. He isnt paralyzed. Just the neck problem. They refuse to bandage his neck said it will only cause dislocations to the trauma(i dnt get this part myself) anyway im hoping someone might be able to tell me that there is a possible way of recovery. Kitten has spinal trauma. Please somebody advise me how to take care of him. I dnt think he will die. He is still a baby. He cn self heal
If something bad has happened to your poor little kitten and they can't move as normal something is wrong! If you can't afford to pay for the poor little thing take him/her to a shelter or vet Emergancy and leave the kitten with them! They will either put the poor little thing down so the kitten is not suffering or get a brilliant home! Never be selfish and keep a cat from being seen to because you have no money. Always save $500 aside for your pet just incase things happen. Please be responsible
Hello Sir...My kitty is severely injured by a big pot that fell upon her..She is not able to stand on its legs..Its been two days...She is in extreme pain..Here vets are so careless especially in the government sector...I cant afgort to treat her in private hospital as i am a student..On the very first day,gave injections and asked to bring her next day and the very next day refused to do more as he found fractures in her neck..She has laid down,peeing and passing stool in a same manner...she is still breathing as she wants to fight the battle...I don't know how to save her life.. I cant see her dying...Plz do something...feeling very helpless...This is a critical condition even government surgeon don't want to do anything as they are best at it but dont want to waste time on her...People are so feelingless,emotionless,they dont feel pity.And its their sole responsibility to do their work.Alas they are doing nothing
If your kitten is still alive, please contact Dr. Viktor Larkhill. You can Google him. He is in Spain and her an his people save the most hopeless cases. Please contact him if your kitty is still alive. They are amazing. Good luck sir and I'm so sorry this happened.
Add a comment to Hazuki's experience
Was this experience helpful?
Brawny
Domestic stray kitten
2 Weeks
1 found helpful
Has Symptoms
Shivering if trying to move
I accidentally stepped on a 2 weeks old stray kitten and it started bleeding from mouth and faeces came out from its anus. I immediately held him and cleaned him. But he's unable to move now and it tries but starts shivering. He doesn't open his eyes properly and sleeps all the time and wakes up only at the time when I give him food through dropper. I have never owned pets nor do I know any vet in my city. I don't how much damage I've done to the poor little kitten if there is any limb injury or spine injury or any damage to the internal organs. I'm not able to understand. First 2 days the faeces were totally black like mixed with blood but this morning it was turning normal.
I need help. Will the kitten heal on its own? Do spine injuries get cured on its own in the kittens? Somebody please help.
Add a comment to Brawny's experience
Was this experience helpful?
sugar
Maine Coon
3 Months
1 found helpful
Hi my 3 months old kitten had fallen from 4th floor 2 days ago we made an xray to him and the vet told us that the spinal cord bones in backward area were dislocated, he only prescribed an anti-inflammatory medication and said that we have to wait to see the results, my kitten now is sleeping most of the times and shaking sometimes while sleeping, he tried to pull himself up to urine but barely can move he little moves his hands and 1 leg but can't stand up, he drinks water and soup not much hard food , I don't kniw if he has constipation as he only urinating , I'm very worried about him leaving him with not much movement not to hurt his spine he used to be a naughty kitten always playing around now he's sleeping all time breaking my heart. what can I do for him, will he heal?
Hello my cat has got the exact problem as yours. How is your cat doing? Did he make it through?
Add a comment to sugar's experience
Was this experience helpful?
Stormy
Russian Blue mix
7 Months
0 found helpful
Has Symptoms
Lethargic with burst of energy
I adopted a 6 month old kitten a month a go from a local shelter. Her vet examine turned out ok. But she still acts "off". She can't jump up on things, when she walks she falls down (back leg goes out), she finally now meows where as before she growled or purred. However she uses litter box regularly. eats a lot (but I have to show her where food is every day, it's like she forgets), gets along with my other 2 cats. Her tail is zigzagged and they told me it was a birth defect. I'm wondering now if she was teaumatized or had a broken back. She sometimes hides and she does sit with an extreme hunch in her back, but when we sleep together (she's a snuggler) she is fine on her back or side. Am I worried about nothing? She does have sensitivity in the tip of her tail and doesn't like it touched. I know x-rays would be best but in Palm Springs it would be upwards of $400+ so Im hoping here might be an alternative I haven't thought about. (Oh and one of her eyes goes a little wonky. Like the pupil is bigger and the color is off)
Add a comment to Stormy's experience
Was this experience helpful?
Unu
Cat
Six Months
0 found helpful
My cat is 6 months old. He fell from 4 storey building and has broken his spinal cord. If I pinch his back legs he can feel it but he cannot walk with back legs. He isn't eating at all. What Should I do. I can send you the x-rays pictures if you could just take a look at it. Plz help.
Have you found out why is wrong? :(
All these stories are heartbreaking
Add a comment to Unu's experience
Was this experience helpful?
Snow
Pure white
10 Months
0 found helpful
My brother dump 2 beautiful white cats on me ! One is completely deaf! They are sisters 10 months old! They were both pregnant! They have had the kittens in December, They are all good! One of the white mums SNOW was found outside today with a clean break in the spine above the tail! We have no idea how this has happened! She had to be put to sleep as the break was a complete break! The only sign of any mark was a scape of fur on the spine about a half inch wide inch long! No blood no marks! How could this had happened? I feel so responsible and guilty! The guilt eats at me, she was such a beautiful loving cat. She definitely was not hit by a car! We have cameras and checked she wasn't hit by our cars! With that mark she had what could make it and snap her back💔
My cat has the same thing but not really any feeling in his legs. He broke his spinal at the backside and had no movement in his back legs. He was dog bit so that might be your case.
Add a comment to Snow's experience
Was this experience helpful?
No time to name him.
Domestic short hair.
6 Weeks
0 found helpful
Has Symptoms
labored breathing, no movement
Well today is a very bad day!! I paid for two littermate kittens to come and live with me and my 3 year old son. Firstly, they did NOT act like kittens at all. Very quiet, non-playing, and no specific attention to my son nor I. We wanted kittens to play with us and love on us, however, this was not the case. I understand cats need time to adjust to new homes, although, in my past kittens 6/7 weeks of age have had no problem adjusting to their new living arrangements. They smelled a bit and would start playing. These kittens just smelled. I bought SO MANY toys not to mention the toys of my son, which I have seen another healthy kitten play with his toys and he entertained just fine. Anyways, one kitten was exploring on the stairs in my two story duplex, and he went too far over and toppled over hisself and landed on one of my sons bulky larger toys. I rushed over to check the kitten and he had a bloody nose, feces out his backside, labored breathing, and was laying their and not moving. He started to mew as if he was in pain, a mew not normally heard in my experience. I picked him up as gently as I could and he started flaying around as IF I was trying to hurt him or that i was the one who hurt him. I cleaned him up and brought him to my chest to calm him down. Remember they aren't fond of me nor my son and came from a home with a child and their mom, dad, and older brother. I am dumbfound as to why they would be this way towards us. The other kitten is fine however really worried for her brother. My son was upset for not understanding what had happened. The kit that fell can seem to lift his head, and when I picked him up all of his limbs were moving. It's like he can't use his spine. I really hope he isn't broken in such away. I feel really bad for several different reasons. One for the first night in new home and one is practically paralyzed, two I spent money on two kittens that want nothing todo with my son and I and he doesn't understand, three the other kitten can't understand what's wrong with sibling, four we have waited months and months to get a kitten. Every time we found one that we liked it was gone from shelter or home or "the last one was just given away", so I find myself in the predicament that we aren't meant to have a cat no matter how much my son and I really want one. It doesn't seem as though these kittens would have made a good fit any how.... sad to say. I wanted to give a homeless kitten or two a forever home....
Add a comment to No time to name him.'s experience
Was this experience helpful?
Opal
Simese
8 Weeks
0 found helpful
My dog bite my 8 week old kitten. Right after she had a seizure, then she would curl herself around to where her back legs were over top of her head. Her head is tilted. This was 3 days ago. I had some pain medication. So I've been giving her that. She is walking eating a little her mother is letting her nurse a little but that head is tilted. What can I do. I really don't want to put her down if she would have a chance at a normal life. I live on a fixed income. It would what I can do and buy medicine or put her down. The sad part about it the day after this happened she was going to her new home and my dog is a good boy never had any problems out of him in 8 years. I can't believe he did that! Please help me and let me know something
Add a comment to Opal's experience
Was this experience helpful?
Biscuit
ginger
20 Months
1 found helpful
My dogs attacked my cat while I was away from home 2 weeks ago. When I came home, I heard about the ordeal that happened the previous night and that my cat was nowhere to be found. I found him the next morning, shaking and swollen up. He couldn't walk and wet himself when I carefully picked him up and brought him inside (it is winter now and really cold outside). He couldn't move to do his business, so he would just do it where he was laying. His face was swollen like a ball and he refused to eat or drink anything. Whenever he moves, it sounds like he is cracking. I made him a bed in a flat box, so he doesn't hurt himself any further. I gave him some antibiotics for soft tissue infection and the swelling went down within 2 days. I had to force feed him some instant porridge with a syringe. Then I noticed he urinated blood as dark as dirty car oil. He started drinking water on his own and started walking, although his back legs kept on stumbling over. I kept him as still as possible and he recovered well enough to start eating on his own, drinking on his own and controlling his bladder. His urine is back to yellow now. All swelling is gone. I can see his back is making an arch, and right behind his ribs, the back is straightening down flat. I don't feel any obvious breaks, but he is very sensitive on the spot right behind his ribs. He is in tremendous pain the past 2 days and moaning the whole time. The cold also isn't making it any better and he refuses to lay still. I have confined him in the shower for now, with an electric blanket and some towels and blankets, with supportive pillows (nursing pillows), a bowl of fresh water, a bowl of food and a flat litter box. He is relaxed now and sleeping. We are going through a rough patch at the moment and really cannot afford taking him to the vet. I want to do the best I can for him. I am thinking on putting a cast on his back, so he doesn't hurt himself any more and to keep everything in place. Is there anything else I can do? Any advice? I give him some pain killers just to make him feel more comfortable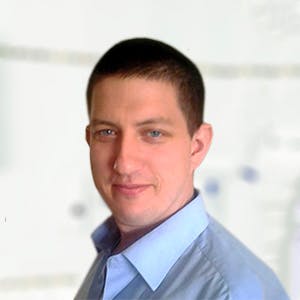 3320
Recommendations
In these cases of severe trauma, a visit to a Veterinarian is advisable regardless of your financial situation (there are many charity clinics and nonprofits which may be able to help you just need to search in your area), however without examining Biscuit and taking an x-ray I cannot be sure of the overall spinal injury. I wouldn't recommend giving over the counter pain medication as these can be toxic to cats or cause the blood to thin leading to internal bleeding. A cast isn't really necessary, but movement restriction is; try to find a charity clinic (or any Veterinarian) to give him a once over so we know the overall severity and what we're dealing with. Regards Dr Callum Turner DVM
Add a comment to Biscuit's experience
Was this experience helpful?
Ollie
Long hair domestic
9 Years
1 found helpful
9 year old male cat, 4.6 kgs, suspected fall from a tree, arched back, weakened legs, x-ray confirmed minor fracture of spine about 5 cms away from his anus, nerve damage has resulted in limp tail tone, howled in pain, hiding from owners, currently in vet, as inpatient for 2 days recovering (Contained) bowel and bladder full but not compacted. Indoors from 9 I've taken a t-shirt of mine that he sleeps on, his food and favourite treats to the vet to aid in his recovery. On advice from vet, i administered metacam prior to taking him to vet. He's been given pain relief to help with the pain in the hope he will use his body to excrete waste. Please tell me what you think his recovery hope is. Doctor said he's not a lost cause.
Add a comment to Ollie's experience
Was this experience helpful?
Bonnie
tabby
9 Years
0 found helpful
My cat Bonnie's tail is down and not going up. It looks like her lower back is not as straight as normal. She can walk, eat, meow, drink and snuggle as usual but I'm worried her lower back might be broken? I don't want to loose her she is my world and my best friend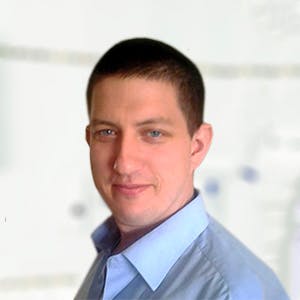 3320
Recommendations
Without examining Bonnie myself I cannot determine the severity of any injury, you should think about visiting your Veterinarian for an examination and x-ray to determine the extent of any injury. For the meantime keep a close eye and restrict movement. Regards Dr Callum Turner DVM
Add a comment to Bonnie's experience
Was this experience helpful?
JoJo
Gray-Shorthaired
9 Months
0 found helpful
We began to notice when we'd pet JoJo our cat she'd hiss or cry when we got down to her lower back. So we let her alone a couple days... today when we tried to pet her again she had two lumps on her back in the same spots (mid-lower) that seemed painful before. She is staying in one place- still eating and drinking and leaving her spot to defecate... but not sure if a trip to the vet is necessary. We took her in as a stray kitty and she's been a great outdoor cat! But, we can't afford xrays- surgery etc... and I feel like that's what she would need. But wondering what the soft bumps could be. Please let me know. Thanks!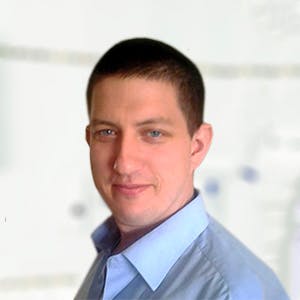 3320
Recommendations
Without examining Jojo it is difficult to say what the cause of the pain and soft lumps may be; a thorough examination and some pain relief would be useful and the Veterinarian would be able to tell you more afterwards. Soft tissue injury is a possibility but I cannot say specifically what the cause or severity of injury is; try to keep Jojo rested and restrict movement to prevent any further injury. Regards Dr Callum Turner DVM
Add a comment to JoJo's experience
Was this experience helpful?
Shadow
Abyssinian
4 Years
0 found helpful
Has Symptoms
Can't move with out being in pain
I don't know what's wrong with him but I'm worried he won't make it.. I can't afford to take him to the vet but I can't just watch him die.. he's not eating or drinking or anything..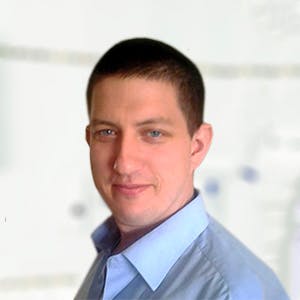 3320
Recommendations
Without examining Shadow I cannot start to determine the cause for the symptoms; trauma, poisoning, internal disease among other causes may lead to similar symptoms. You should visit your Veterinarian for a charity clinic (regardless of cost) to determine a cause for the symptoms. Regards Dr Callum Turner DVM
Add a comment to Shadow's experience
Was this experience helpful?
Bella
American shorthaired
6 Weeks
0 found helpful
We have a 6-7 week old kitten.. our family has very little money so it's a scary situation. My little siblings were playing with the mattress and the kitten jumped up , the kids dropped the mattress, the kitten started bleeding from the mouth. Her head was stuck so they pulled her out instantly when the saw as it happened. She's very weak. She still has feeling in her limbs. I think she snapped something but we don't know what to do. She's kicking through it we've been feeding her and giving her watter.. her breathing was labored but now it's normal.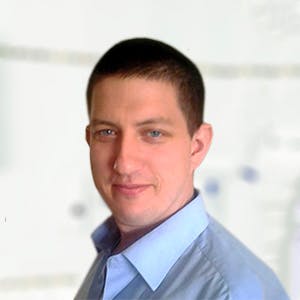 3320
Recommendations
Without examining Bella I cannot start to determine the severity of the injuries sustained or to start on any supportive or symptomatic care; I do understand that money can be tight but there are just some things which cannot and shouldn't be managed at home. A charity clinic or other organisation may be able to help, you just need to search your local area. Regards Dr Callum Turner DVM
Add a comment to Bella's experience
Was this experience helpful?
Kitty
Calco
10 Weeks
0 found helpful
Help I don't know if my kittens both legs are broken or it is his aine my dad accidentally shut the door on my kittens lower body an now he cant walk he scoots please help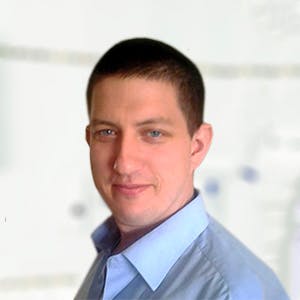 3320
Recommendations
Without examining Princess I cannot give any specific advice, you should try to keep her movement restricted and allow her to rest; I cannot say what has caused the lump on her neck and you should visit your Veterinarian about the lump regardless of the other symptoms. But rest is best with these cases and monitor her for improvement. Regards Dr Callum Turner DVM
Add a comment to Kitty's experience
Was this experience helpful?
Princess
tabby
15 Years
0 found helpful
Has Symptoms
Princess has large lump on neck.
My cat Princess is 15 years old and until this week seemed to be in good health. The other day she jumped from a dresser to my bed and hit the side of the bed. She has urinated 3 times outside of the liter box which is not normal for her. We were not sure which cat had the potty accident so the vet said keep her in a quiet area. It was her. We now found a very large lump/mass about 3 inches on her neck. She is eating and drinking when I offer her food and has used the liter box when I put her near it. She has lost a lot of hair so I have been grooming her and appears to keep her head down. She seems frail. Her eyes are clear and her gums are pink. She can sit up and move around, she is not bleeding and is alert. I am keeping her in a very comfortable quiet area. I plan to take her to the vet if she does not improve. Is there anything more I can do?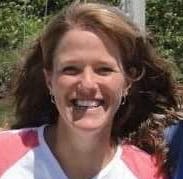 1611
Recommendations
If Princess seems otherwise comfortable, which she does sound like she is, having her seen by your veterinarian would be the best thing to do for her, to see what that lump might be, and find out what is going on with her and why she suddenly seems so frail. I hope that all goes well for her.
Add a comment to Princess's experience
Was this experience helpful?
Ariel
tabby
1 Year
0 found helpful
1 year old cat likely jumped from tree and fractured spine in her lower back down closer to tail (x-ray confirmed) . Still eating a ton, drinking, she is using the litter box, vet thinks she isn't suffering and is likely numb. First two days she was dragging 1 back leg now she is using that leg (gently) to get around her little area of confinement. She seems content laying around for hours and not being active (for now) but she can get around carefully when she wants. Not acting like shes in pain. What is the likelihood of it healing without surgery? We don't expect 100% but any hope?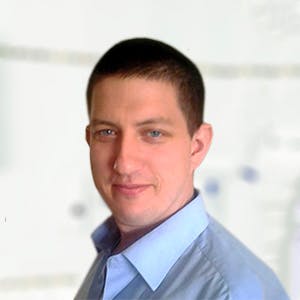 3320
Recommendations
Without examining Ariel and seeing the x-rays I cannot give any indication of prognosis, this is one of these cases where it is better to wait and see than to make any promises. If there is any recovery, it will likely be slow. Regards Dr Callum Turner DVM
Add a comment to Ariel's experience
Was this experience helpful?
Ninja
Black cat
3 Months
0 found helpful
A dog got ahold of my kitten an it flipped to floor and started mowing out of control I got him to calm down blood was at the corner of his mouth an he used the bathroom on him self he had a very hard time breathing 10 min later he starts walking around but is a little off balance and head kind of bobbles its 1am I put him in cage cause I dont know if he should be walking around what does this sound like should I take him to get in morning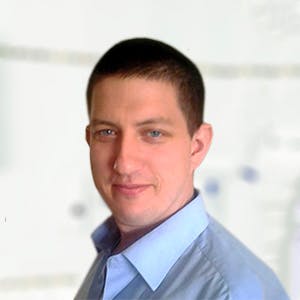 3320
Recommendations
Any attack like this should be seen by a Veterinarian as injury to the head or spine should be evaluated, sometimes the symptoms from a head injury may have a delayed onset; given his size and the nature of the trauma you should visit your Veterinarian for an examination to be on the safe side as I cannot give you any assurances without giving him an examination. Regards Dr Callum Turner DVM
Add a comment to Ninja's experience
Was this experience helpful?
I haven't named her
Stray cat
3 Months
0 found helpful
I found this kitten on the street with its back legs paralysed. So I took her to the hospital and they told us that she has a broken back and one of her vertebrae is on top of the other. They said that they couldn't fix it even surgery won't work. What can we do ?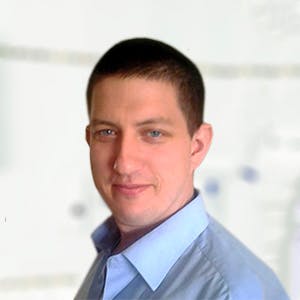 3320
Recommendations
Without examining the cat, it is difficult to fully weigh in with an opinion; but if the spine is this severely damaged, I cannot see any productive way to treat this condition since the spinal cord would be completely damaged and any spinal stabilisation would not resolve the damaged spinal cord. Regards Dr Callum Turner DVM
Add a comment to I haven't named her's experience
Was this experience helpful?
Unnamed
Cat
5 Weeks
0 found helpful
My daughter accidentally shut a door on a 5 week old kitten. Initially he lost control of his back legs and has since regained but now has no control of his front two legs. He is moving loudly unless nursing st mothers side and showing signs of some pain such as biting. He also has a dip arch(to ward floor) in his back. I have splinter the front two legs using simple gauze and medical tape. He has full function of his neck aside from a slight wobble when turning his head to the right. We have no money to get him into a vet but really want to help him. How can we treat his pain at home and help him heal.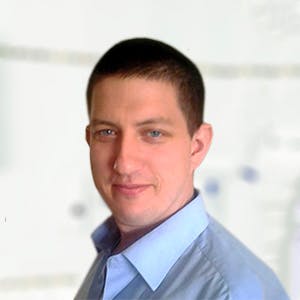 3320
Recommendations
You need to take care when splinting limbs and normally it isn't necessary; sometimes well meaning owners splint or wrap the legs but do so too tightly leading to circulation problems and pooling of blood in the paws. Without examining the kitten I cannot give you any specific advice apart from give plenty of rest, restrict movement if necessary and consider finding a charity clinic near to your home to visit. Regards Dr Callum Turner DVM
hello

can i provide to you some xrays i did to my cat that was bitten by a dog?
Add a comment to Unnamed's experience
Was this experience helpful?
crook
Persian
1 Year
0 found helpful
my cat was traumatized somehow---he hide and it took 2 days to find him...he can barely stand,hangs his tail, winces in pain,after 1 day he can slowly walk,but his back feels crooked , poor appetite,prefers to lay still,,pls any ideas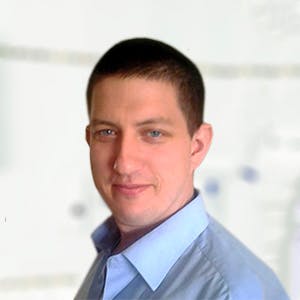 3320
Recommendations
You should try to keep him calm and rested as much as possible; however without an examination I cannot determine the severity of any traumatic injury or recommend any treatment. You should take him to a Veterinarian for an examination since it is not possible to give any further advice without more information. Regards Dr Callum Turner DVM
Add a comment to crook's experience
Was this experience helpful?
Maggie
Not know
3 Months
-1 found helpful
Our 3 months old kitten fell down and caught by a dog. Vet has done the x ray and said the dislocation of spinal. Kitten drag her back legs and seems no power in back legs. What can be done to save her. Please advise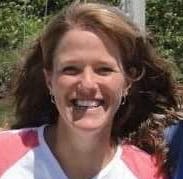 1611
Recommendations
With that type of injury, it seems unlikely that you will be able to help her. If her spinal cord is dislocated, she won't be able to use her back legs or have control over her excretions. Without seeing her, I cannot say for sure, but euthanasia may be the kindest thing for her. I'm sorry that that happened to her.
Add a comment to Maggie's experience
Was this experience helpful?
Bruce
tabby
One Year
0 found helpful
Hi our cat bruce has been walking very weird with his back legs and he is very sore and we took him to the vet they said he has a hole in his spine they think it's from some blood disease and when we brought him home he has been walking into walls land falling over and restless and now he cant controll his bladder he seems to have no depth of perception and gets runs into to everything. I know he's in pain I just don't know if I should put him down or let him try to get better but I think he's past that stage he's like a zombie no expression acts like he has no pain but seems completely out of it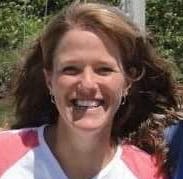 1611
Recommendations
Without seeing Bruce, and knowing more about the cause of his condition, it is difficult for me to comment on his quality of life, or if he will recover. I'm sorry that that is happening to him. It would be best to follow up with your veterinarian, as they are aware of his condition and can help you assess his quality of life, and whether he will be able to recover from this problem.
Add a comment to Bruce's experience
Was this experience helpful?
Luna
Chinese li hua
10 Months
0 found helpful
I'm not quite sure what my cat has but I'm so scared. She isn't able to walk properly and her back looks kind of flatten out. She tried to hide today in my closet too. She's been lying down all day and whenever she tries to move, she meows in pain We plan to go to the vet first thing in the morning. I hope by morning it's not too late.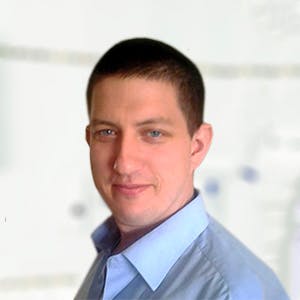 3320
Recommendations
Without examining Luna I cannot say what specific is wrong, but between now and visiting your Veterinarian you should restrict her movement so that she doesn't cause any further injury (I find a car carrier helps). Regards Dr Callum Turner DVM
Add a comment to Luna's experience
Was this experience helpful?
Posie
mixed
7 Years
0 found helpful
My precious cat had a spinal injury a few weeks ago, likey hit by a car, and dragged herself to our door. She could not move her back legs and had scraped sores on her legs dragging herself home. The emergency vet examined her and said that the prognosis was very poor, no feeling at all in her back legs and panting with pain and in shock. I made the decision to euthanize but am so heartbroken wondering after all if there was any chance to bring her back to functioning. I cannot get over the pain of losing this sweet cat and am sick that perhaps I could have done more.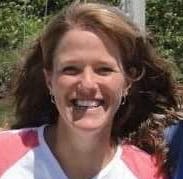 1611
Recommendations
Thank you for your email. Unfortunately, outdoor cats often succumb to trauma. From your description, you made the best decision, as Posie sounds like she was in great pain after such a traumatic event. I am sorry for your loss.
Add a comment to Posie's experience
Was this experience helpful?
Dutchess
Sally cat
7 Years
1 found helpful
I have a older female cat. She's 7, and she in heat. I think she may have got hit by a car or landed wrong on her feet. She squalls out in Pain when I pick her up and her back seems to be kinda crooked. She can't sit all the way down and is super scared. She's been hiding under the bed since I brought her in today.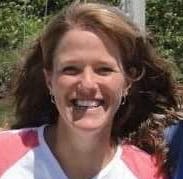 1611
Recommendations
Thank you for your email. I am sad for Dutchess - she needs to be seen by a veterinarian as soon as possible. She's painful, she's scared, ad she's hiding. Your veterinarian will be able to examine her, determine if she is inured, or if she has a uterine infection, or what might be going on with her, and get her treatment so that she is comfortable. I hope that she is okay, and that she recovers well.
My dog dragged my 3 week old kitten across the yard. She is laying on the bed and isn't moving and her body is tilted to the right side.She is breathing heavily.Please help us and give us an answer she doesn't have long.
Hello please my cat was attacked by another cat before some months, she can't walk using the back legs, but she can move them when they touch water or something liquid, i took her to the veterinary and she said that she needs a surgery in the her back because there's some distortion on it and it's the cause of that she can't walk, and unfortunately there's no one can do it in my country.

Please can you help ?? Tell me what to do please
Thank you. I'm going to try and get her to the vet as soon as I get the money to.
Add a comment to Dutchess's experience
Was this experience helpful?
Figaro
Persian
18 Months
0 found helpful
The X Rays suggest that there is a small fracture in the joint, but the spinal cord is not damaged as the cat is responding to pain in his rear legs and tail also. Also, some compression can be seen in the spine. Figaro can only move his neck, hands and legs but not able to walk. What do you suggest doctor? Will he be fine?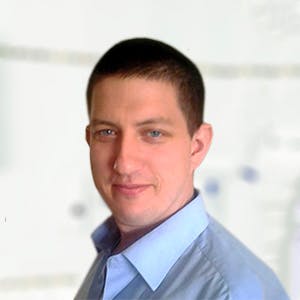 3320
Recommendations
Further to your earlier question, if there is some spinal cord compression and a fracture of the spine it may be a case that Figaro requires surgical stabilisation of the spine to help healing of the fracture and to relieve compression of the spinal cord. The overall severity would be dependent on the x-rays and findings during a physical examination; your Veterinarian should suggest to you the course of action as no two cases are the same. Regards Dr Callum Turner DVM
Add a comment to Figaro's experience
Was this experience helpful?
Figaro
Persian
18 Months
0 found helpful
My cat has a fracture in spinal bone and compression. He is not able to walk. Not having food also. He had a fall fron 4th floor of our building yesterday morning.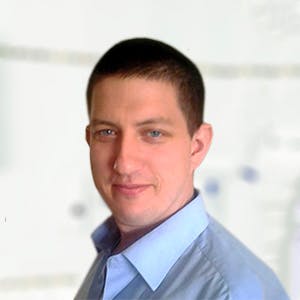 3320
Recommendations
A four storey fall is going to be traumatic for Figaro and if his spine is fractured, surgical stabilisation may not be enough; without examining him and seeing his x-rays I cannot comment on his prognosis. It may be that he remains paralysed after his fall. Regards Dr Callum Turner DVM
The X Rays suggest that there is a small fracture in the joint, but the spinal cord is not damaged as the cat is responding to pain in his rear legs and tail also. Also, some compression can be seen in the spine. Figaro can only move his neck, hands and legs but not able to walk. What do you suggest doctor? Will he be fine?
Add a comment to Figaro's experience
Was this experience helpful?