What is Grain Allergy?
An allergy to a food can develop at any age, and if left untreated, can cause significant health risks. Itchy skin can turn into skin wounds that can leave your cat vulnerable to bacterial infections. If digestive problems cause your cat to avoid his food, this can lead to weight loss that can compromise the health and wellbeing of your cat. Often, cats become sensitive to a food they have been eating for a long time, which causes many owners to overlook the fact that their cat may have an allergy to something in their diet.
Grain is a common filler in many dry cat foods, and is often added to protein and other starches to increase the volume of a food. However, grain is not a biologically appropriate food for cats, and over time, they can develop a sensitivity to grain that can cause gastrointestinal and skin problems.
Symptoms of Grain Allergy in Cats
A food allergy often appears out of nowhere, as cats can develop a sensitivity to something that is constantly in their diet. Intermittent or chronic digestive complaints, skin problems, and even respiratory issues can appear gradually over many months or years. Skin rashes and wounds can appear on any area of the body, but are seen most commonly on the face, neck, belly, and legs. Signs can include:
Vomiting
Diarrhea
Loose stools
Loss of appetite
Weight loss
Itchy, reddened and inflamed skin
Excessive grooming
Excessive scratching
Rubbing face on objects
Skin lesions, scabs and rashes
Leathery patches of skin
Lip ulcers
Miliary dermatitis, or little bumps and scabs commonly seen on the neck or rear areas
Bacterial skin infections
Hair loss
Ear infections
Excessive ear wax
Cracked paw pads
Scooting rear end on floor or carpets
Coughing
Seizures
Causes of Grain Allergy in Cats
In the wild, your cat's diet would have consisted mainly of animal proteins. The only grains she might have eaten were trace amounts in the digestive tract of prey animals. Grain has never been a substantial part of the feline diet, but it has become a large part of commercial pet foods where it is used to bulk up the volume of those foods.
An allergy to a food occurs when the immune system becomes sensitive to a particular food item. After repeated exposure to that food, the immune system sends large quantities of antibodies in the GI tract to target that food in an effort to remove it. This releases the chemical histamine, which causes the symptoms seen in an allergic reaction.
Eating the same food every day can cause your cat to become sensitive to it. If like grain, it isn't a food that your cat is biologically programmed to process, it can sit too long without being digested, which can trigger the immune response. Lumps on the skin and vomiting are the body's way of trying to remove the foreign invader, for example grain.
Diagnosis of Grain Allergy in Cats
A diagnosis of a particular food allergy can be challenging, but there are methods to determine what is causing the symptoms in your cat. A food allergy test can be performed, either with a blood test or a skin test. The blood test can measure the IgE antibody count and type that is present in the bloodstream, while the skin test injects various allergens into the skin to see which one causes a reaction. These allergy tests are not completely accurate, and they are often performed when other methods have failed to produce a diagnosis.
The main diagnostic method for a possible food allergy is to change your cat's diet. There are many types of diets available, but your veterinarian will recommend one that contains ingredients not already in your cat's current diet. This can be a protein change, such as changing from chicken or fish to rabbit or duck. It could also be a grain, corn, or soy free diet, a homemade or raw diet, or even a hydrolyzed diet, which breaks down the proteins into smaller pieces that are unrecognizable by the immune system.
The specialized diet needs to be fed for 4 to 12 weeks, without any treats or other foods given that are not made with the same ingredients. Often, to confirm the findings from the results of this diet change, the old food may be reintroduced afterwards to see if the same reaction occurs. This method can help to make a diagnosis of a grain allergy.
In some cases, your veterinarian may take skin or intestinal biopsies for further testing to confirm that an allergy is the problem, although it cannot help to determine what your cat is allergic to.
Treatment of Grain Allergy in Cats
The treatment of a grain allergy is to eliminate grain from your cat's diet. This can be accomplished with a change of cat food to a grain-free dry, canned, raw, or homemade food.
Once your cat is eating a grain-free diet for 8 to 10 weeks, symptoms should disappear as your cat's immune system is relaxing and the body has been detoxified. Your veterinarian may recommend supplements to aid the immune system and help with the detoxification process. Antibiotics may be prescribed to treat any secondary infections. Anti-inflammatories and a safe ear cleaning solution can be used to treat ear infections. Itchy skin can be calmed with medicated shampoo baths. Corticosteroids may also be prescribed for a short time to aid in reducing skin inflammation.
Recovery of Grain Allergy in Cats
A food allergy to grain is not curable, but keeping grain out of your cat's diet will ensure that she will not suffer from any symptoms of an allergic response. Generally, after 2 to 3 months of a grain-free diet, symptoms should disappear, leaving your cat healthy and happy. If grain is fed to your cat again, you may see those symptoms reappear within a week or two.
While it is impossible to predict when a food allergy may develop, many experts suggest providing a rotating variety of foods for your cat that is appropriate to her needs. This can provide a balanced nutritional base while reducing the risk of developing a sensitivity.
Grain Allergy Questions and Advice from Veterinary Professionals
Savanna
grey tabby
4 Years
0 found helpful
We recently adopted a cat from the shelter and her old owners fed her grain free food but the shelter said they fed her regular food and didn't see any symptoms of being allergic so after we got her home we fed her regular food but over time she started having a poor appetite like she'd still eat but not much then it seemed like over night she lost a lot of fur around her stomach area and tail and was itchy and was looking thin so we decided to switch her to grain free food and she has been eating so much better and hasn't been scratching but is putting on weight super slow. Is there anything I can do to help her weight?
Add a comment to Savanna's experience
Was this experience helpful?
Milo
tabby
5 Years
0 found helpful
Has Symptoms
lethargy, loss of appetite
We gave him some kamut, chia, flax grains two days ago and he almost immediately threw them up. Now he mopes around, he's not himself. We don't know if we should bring him to the vet now or wait a bit.
Stop feeding your poor cat grains. Lol the whole point of this article is explaining grain allergies. All of what you fed your cat are grains/ seeds. You don't have a bird,it's a cat. So feed it meat. Grain free diet, wheat free.... Etc.....
Stop feeding your poor cat grains. Lol the whole point of this article is explaining grain allergies. All of what you fed your cat are grains/ seeds. You don't have a bird,it's a cat. So feed it meat. Grain free diet, wheat free.... Etc.....
Add a comment to Milo's experience
Was this experience helpful?
Baby Kitten
Tuxedo
1 Year
0 found helpful
A couple of months ago she started having epileptic seizures, pulling her hair out and developed sores from scratching. The seizures come on so fast, she usually urinates in the floor before running into things and then will stop and seize for about 30 seconds or so. Afterwards she is just limp and can't move or stand. She foams at the mouth and is covered in her spit. We switched her food to a Grain Free food and have noticed the seizures of slowed down. I had not gotten rid of the old food yet and my daughter fed it to her and she immediately had a seizure after eating. I didn't realize how fast it could make a difference.
Add a comment to Baby Kitten's experience
Was this experience helpful?
Karma
American Short Hair
5 Years
0 found helpful
Has Symptoms
Diarrhea vomiting loss of apatite
My cat Karma has been on a grain free diet for while now since i found out about her allergy a few years back. But i had to improvise one morning and had to give her some wet food not grain free. Its been almost a week since then and she has terrible diarrhea and just today has been puking a lot. Im just wondering if this is because she ate food with grain or if I should be more concerned?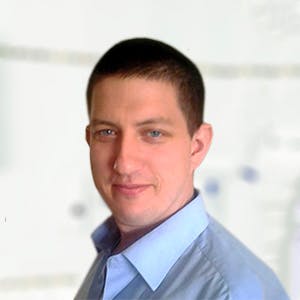 3320
Recommendations
Any sudden dietary change with or without an allergen may lead to diarrhoea, vomiting and abdominal pain; it is likely that the sudden change is having an effect more than anything else. Move back over the the regular diet and monitor for improvement, if there are no signs of improvement visit your Veterinarian. Regards Dr Callum Turner DVM http://vetnutrition.tufts.edu/2017/01/food-allergies/
Add a comment to Karma's experience
Was this experience helpful?
Saffy
Siamesse
6 Years
0 found helpful
My cat doesn't seem quite right and I was wondering if it's a problem with her food. She doesn't eat that much but we feed her a little wet food and dry food twice a day. She's doesn't have a very glossy coat and she sometime has poo stuck to her. She was a rescue and looks to have attention all the time which results in ALOT of meowing. She's mostly an indoor cat although we let her outside in the garden as much as possible 1hr + every day. She's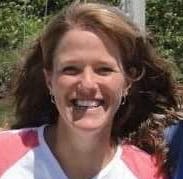 1611
Recommendations
Saffy's diarrhea may be related to her food, and I'm not sure what food you feed her. If her coat is dull and she has diarrhea, a better quality food may help. She may also have parasites, or a systemic problem. Since I can't see her, it would probably be best to have her examined by a veterinarian, as they can examine her and see what might be going on, and recommend any treatment or changes that may help her.
Add a comment to Saffy's experience
Was this experience helpful?
Tinky
Persian
9 Years
0 found helpful
I have a Persian that is always grooming to the point that his skin has sores and he sneezes alot. I'm not sure if the sores are from the grooming or he's licking because the skin is irritated. I'm wondering if this may be a grain allergy. He's a very noisy cat. He snores, is noisy when grooming and sneezes to the point that i think he is having a hard time breathing.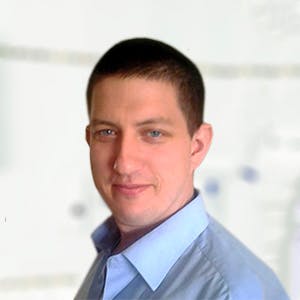 3320
Recommendations
There are many possible causes for excessive grooming which may include food allergies or environmental allergens; however behavioural disorders, hormonal disorders, pain, contact irritation, parasites among other causes may also cause similar symptoms. There are many different possible allergens and grain allergies are not as common as the internet or forums would make you believe; you can try food elimination trials but they can take a long time, however allergy testing is a quicker way. Regards Dr Callum Turner DVM http://vetnutrition.tufts.edu/2017/01/food-allergies/
Add a comment to Tinky's experience
Was this experience helpful?
Juno
Maine Coon
9 Years
0 found helpful
I have a 9 year old Maine coon mix. She has lost quite a bit of weight over the last year. From 9lbs to 5lbs. She's nothing but skin and bones. We have tried her on a couple different foods already. Besides occasional vommiting, she isn't having any other symptoms. We have had blood work done that showed nothing except a slightly elevated thyroid. We tried meds for the thyroid, but it seems to be making her worse( lethargic, matty coat, bloody diarrhea). We are wondering if she may have a grain intolerance.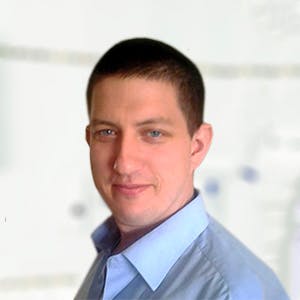 3320
Recommendations
Grain intolerance is a lot less common than people think, whilst a dietary intolerance is a possibility, you also need to explore the possibility that the cause may be due to other conditions which may include digestive disorders, malabsorption among other causes. You may try an elimination diet, but they can take time and may be generally unproductive; you should also think about visiting your Veterinarian for a discussion about other possible causes. Regards Dr Callum Turner DVM
Add a comment to Juno's experience
Was this experience helpful?
Cookie
British Shorthair
6 Months
0 found helpful
Hi, when we got our kitten he was on Royal Canin kitten dry food and raw chicken weaning paste, his poos were very hard. We slowly transitioned him natural instinct raw chicken and duck but his poos became loose, the vet advised no to raw so we slowly went to applaws chicken tins. He's had nothing but this for over a month and goes from having a good day or two with well formed poos and then back to loose more yellow sticky poos. There's always a little runny poo residue left on his bum which we wipe but can't carry on like this. Could it be a grain intolerance ? He's been wormed and flew done and indoor only cat. He's otherwise happy and eats all his food and he usually only poos twice / 3 x a day max but when he does it smells and is sticky and squishy ! Thanks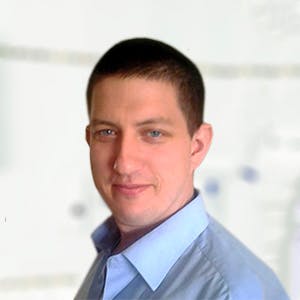 3320
Recommendations
Grain intolerance isn't as common as people believe that it is and there may be many causes for the appearance of the stool including stress, other dietary ingredients, poisoning, liver issues among other causes. If the cause was due to grains we would expect to see continuous issues, not intermittent ones. Keep an eye on everything he does and have your Veterinarian take a look at him to be on the safe side. Regards Dr Callum Turner DVM http://vetnutrition.tufts.edu/2017/01/food-allergies/
Add a comment to Cookie's experience
Was this experience helpful?
Doris
domestic short hair
7 Years
0 found helpful
My cat has always been a bit pukey but more recently it has become more frequent. She doesn't vomit if I give her fresh meat or fish and she's otherwise healthy - alert, isn't losing weight, has a good appetite etc. Could she be allergic to grain?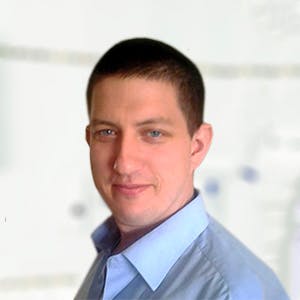 3320
Recommendations
Grain allergies are more uncommon in small animals than the internet and some food manufacturers may make you believe; it is possible that Doris has a grain allergy, you should try feeding a grain free diet to test the theory. If she doesn't vomit when eating the grain free diet, stick with that diet; however, if the vomiting continues you should look for common ingredients apart from grains in the two diets which you should look at eliminating next. There are restricted ingredient diets which may be able to help narrow down what doesn't make her vomit, but this process is a trial and error process, try to get sample size portions of food to try. Regards Dr Callum Turner DVM http://vetnutrition.tufts.edu/2017/01/food-allergies/
Add a comment to Doris's experience
Was this experience helpful?
Jake
tabby
7 Years
0 found helpful
My 7 year old male cat frequently throws up. Sometimes right after eating dry food (undigested) but other times hours after eating which is worrisome. Doesn't vomit often after eating wet food unless he eats too much too fast. I recently bought a portion control feeder, for dry food, but he seems to maybe eat too much, which I'm wondering could this be the cause of his vomiting? Otherwise, he is playful, has an appetite, drinks adequate water and seems healthy.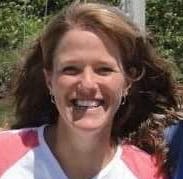 1611
Recommendations
Thank you for your email. Possible reasons for Jake to be doing this might be a food intolerance, parasites, an intestinal infection or a partial foreign body. It may be a good idea to have him examined by your veterinarian to make sure that he is healthy, and try a gastrointestinal food to see if he tolerates that better. I hope that you are able to resolve this for him!
Add a comment to Jake's experience
Was this experience helpful?
Cookie
domestic medium hair
11 Years
0 found helpful
Is there any grain free for to help with dental? My cat advantage 2 periodontal but cannot go under anesthesia due to a heart murmur...so we were told to put him on a dental diet. However, he is now itching, barely eating his food, and sneezing among otjer small things. And we already knew he had a grain INTOLERANCE...but now we are pretty sure it ia an allergy.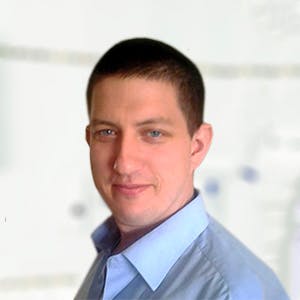 3320
Recommendations
There are some dental diets which are grain free but they are not universally available and are usually only locally produced; your location will have a bearing on local offering. I've included one product below but you need to see if you can get it locally or not. Regards Dr Callum Turner DVM www.petsathome.com/shop/en/pets/ava-vetinary-approved-grain-free-adult-cat-food-oral-health-15kg
Add a comment to Cookie's experience
Was this experience helpful?