What are Mouth Inflammation and Ulcers?
Mouth inflammation and ulcers in cats is termed feline stomatitis, characterized by gradually worsened inflammation of the oral mucosal tissues. Feline stomatitis etiology is assumed to be an immune-mediated disease caused by dental disease and viral infections, such as feline herpesvirus and feline calicivirus. Mouth inflammation and ulcers only affect about 3 percent of the feline population with purebred cats being the majority of those affected. Feline stomatitis, although rare, is a very serious and painful disease for cats that can eventual becoming life-threatening if it is left untreated.
Mouth inflammation and ulcers in cats create an extremely painful condition. A cat with this condition may have a difficult time eating or drinking, may have bad breath, drool, and paw at her face. Mouth inflammation often causes a cat's mouth to develop ulcers on the back throat, gums, tongue or lips, which may even prevent the cat from opening her mouth. Mouth inflammation and ulcers are not linked to a single underlying cause, but dental disease is believed to be the main culprit. Mouth inflammation and ulcers in its early stages resembles dental disease, plus it can be highly contagious, making an appointment with the veterinarian essential.
Symptoms of Mouth Inflammation and Ulcers in Cats
Mouth inflammation and ulcers in cats is one of the very few conditions that will cause a feline to show obvious signs of pain. It is in a cat's nature to not freely express pain, but feline stomatitis is so painful cats often cry out in pain with a simply yawn. Cat owners also report a type of behavior veterinarians call, "approach-avoidance." This behavioral term is used to describe a cat who hungrily approaches her food, only to hiss at her bowl and run away. Approach-avoidance behavior is a symptom that develops over time as the feline anticipates the consumption of food to be painful.Behavioral changes may be the first signs of feline stomatitis a cat owner notices, as inflammation and ulcers in the mouth are not easily seen. The following additional symptoms may also be noted in a cat with mouth inflammation and ulcers:
Severe pain
Vocalization or crying out upon the opening of the mouth
Dropping food while eating
Refusal to eat or drink
Facial pawing
Weight loss
Halitosis (bad breath)
Dysphagia (difficulty swallowing)
Ptyalism (hypersalivation, drooling)
Poor hair coat
Red, swollen gums and/or mouth
Ulcers or lesions
Causes of Mouth Inflammation and Ulcers in Cats
The exact cause of mouth inflammation and ulcers in cats is unclear, but what is clear is that the condition appears to be immune-mediated. In other words, feline stomatitis is believed to be an overreaction of the immune system, causing the feline's own immune system to attack bacteria in the mouth as well as its oral tissues. The immune system is triggered by plaque in the mouth, making feline dental disease the prime suspected cause. Mouth inflammation and ulcers in cats can be caused by dental disease, but also infection and viruses, including:
Periodontal disease
Bartonellosis
Feline calicivirus (FCV)
Feline herpesvirus-1 (FHV-1)
Feline immunodeficiency virus (FIV)
Feline leukemia virus (FeLV)
Diagnosis of Mouth Inflammation and Ulcers in Cats
Diagnosis of mouth inflammation and ulcers in cats begins with an examination of your cat's medical history, including dental records and procedures to rule out standard conditions of the teeth. A physical examination of the mouth will be completed in order to evaluate the level of ulceration. Sedation may be needed during a physical examination to allow the veterinarian to open the feline's mouth. A visual identification of mucosal inflammation and ulcers will give the veterinarian a diagnosis, but to determine the cause, further testing will be made including:
Systemic disease evaluation (detection of organ disease)
Virus isolation test (detection of virus)
Retroviral test (detection of immune-related virus)
Histopathological evaluation (detection of oral disorders)
Biopsy (detection of oral neoplasia)
Treatment of Mouth Inflammation and Ulcers in Cats
Treatment of mouth inflammation and ulcers in cats initially begins with pain control and anti-inflammatory medication. Feline stomatitis is an overreaction of the immune system, so your veterinarian may prescribe a steroid or immunosuppressant drug to suppress the immune system, and suppress the disease. Although effective, treating feline stomatitis with therapeutic drugs is only temporary, therefore, many veterinarians suggest total dental extractions.
Plaque is the known trigger of feline stomatitis. Plaque is a bacteria that only remains in the mouth when it adheres to the teeth. Therefore, a total dental extraction of your cat's teeth is the only potential cure of feline stomatitis. Unfortunately, a total dental extraction is costly, drastic and in the end, may not cure your cat's stomatitis.
Recovery of Mouth Inflammation and Ulcers in Cats
The refractory treatment of mouth inflammation and ulcers in cats makes recovery as well as management of the condition frustrating to both parties. Pain management will be continuous for cats with feline stomatitis to improve the quality of their life. A soft food diet will be required for cats who have undergone total dental extractions and routine dental cleanings may be required of those who have not.
Mouth Inflammation and Ulcers Questions and Advice from Veterinary Professionals
Luna
Mix
7 Months
0 found helpful
Has Symptoms
2 small sores on upper lip
So my sisters kitten had a small sore on upper lip it went away or so she thought and now the kitten had one on both sides but is acting completely normal he a grey fluffy cat he also likes to suckle on things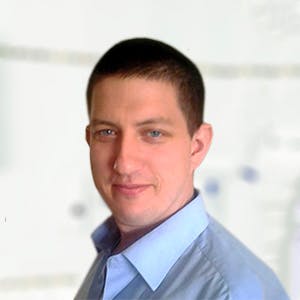 1971
Recommendations
It is possible that Luna is suckling on something which is either an irritant or it is cutting the lip, I would keep an eye on the area since it is difficult to keep clean and you cannot put anything on there as it would get immediately licked off. Check inside the mouth to look for other signs of ulceration and visit your Veterinarian if the problem continues without a cause. Regards Dr Callum Turner DVM
Add a comment to Luna's experience
Was this experience helpful?
Tanner
Short haired stray
3 Years
0 found helpful
My cat has experienced mouth problems in the last few days. It seems like his lower left canine has irritation around the gum line. He's pawing his mouth in this region and he sways his head side to side. I'm a dental hygienist, the gum tissue looks black in nature and he doesn't let me look too long.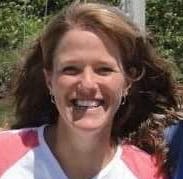 476
Recommendations
Thank you for your email. Tanner may have a lesion in that tooth that needs veterinary attention. Cats are specifically prone to odontoclastic resorptive lesions where the root of the tooth starts to deteriorate that can be quite painful. He may also have has a trauma to that tooth. It would be best to have him examined by your veterinarian, as they will be able to examine him, assess the tooth and the rest of his mouth, and recommend any treatment that needs to be given. I hope that all goes well for him!
Add a comment to Tanner's experience
Was this experience helpful?
Rory
American Shorthair
1 Year
0 found helpful
Has Symptoms
Swollen face on the right side
My cat ripped his collar off his head. In doing so, he scratched the sides of his mouth and was bleeding. It was clotted when we got home and found him in that condition. I cleaned the wounds as best i could with water because I didnt know what was appropriate for cats especially when its a mouth injury. Its been 2 days and his right side of his face is swollen as that wound was more severe then the left. It seems like theres a puslike substance forming as its a green yellow color, and smells bad, not his usual breath smell. My fiance says its drool and food buildup but I dont think it is. He doesnt seem to be in pain, and drools quite often. He is almost completely mute and has a different personality, almost like he's sick and fatigued. Is it fine and will heal on its own? Am I worrying too much or should he definitely go in? We can't afford the vet bill but if he has to go, he has to go. Please help.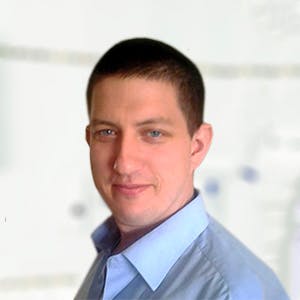 1971
Recommendations
Wounds on cats especially around the mouth are prone to infection and if it looks like there is an accumulation of pus you should definitely seek veterinary attention sooner rather than later; if finances are tight there are various charity clinics and non-profits which may be able to help you. This is an issue that if left longer may become a more serious issue so it is time sensitive. Regards Dr Callum Turner DVM www.aaha.org/pet_owner/lifestyle/cant-afford-critical-veterinary-care-many-nonprofits-can-help!.aspx www.felineoutreach.org/organizations.html www.dogingtonpost.com/need-help-with-vet-bills-or-pet-food-there-are-resources-available/
Add a comment to Rory's experience
Was this experience helpful?
Moana
Persian
2 Months
0 found helpful
Has Symptoms
tongue ulcer bad smell drooling
My kitten 4 days ago was suffering from loss of appetite, lethargy, sleeping all the day, refusing to eat and feel pain when i force her, tongue ulcer , high fever range from 39.8-41. After connecting different vat. in reality i got these medications from one of them after diagnosed her by virus. Dipyrone injection (metalgen) giving IM twice for 3-5 days, amoxicare(antibiotic, amoxicilin trihydrate) giving by moth twice a day for 5-7d, normal saline giving as SC injection each 2 hours for 5-7d. The doctor already gave her the medications before i took her home, and the fever become normal after that until now which is the second day of the treatment, I'm doing everything from yesterday except the dipyrone as her fever become normal it's range from 37.3-38 although the doctor instructed me but i'm afraid of hypothermia and she doesn't have fever anymore , but i read that it's anti-inflammatory drug so should I give her to treat the tongue ulcer and it will not decrease her temp. ? bc she want to eat but she can't bc the pain and ulcer and i tried to force her but i could not let her eat enough amount as she didn't help, but i gave her kitten milk by injection in mouth each 2-4 h. so should i give the drug metalgen ? or there is another way? NOTE: she is now better and more active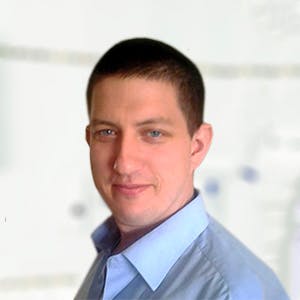 1971
Recommendations
Dipyrone (metamizole) has a limited anti inflammatory effect but is more effective as pain relief and to reduce fever; temperature control in kittens can be a little hit and miss but you should follow the instructions of your Veterinarian especially if you are seeing improvement since the start of treatment. Since Moana is under your Veterinarian's duty of care, you should follow their treatment regimen as I haven't examined her. Regards Dr Callum Turner DVM
Add a comment to Moana's experience
Was this experience helpful?
toby
DOMESTIC
10 Years
0 found helpful
My cat Toby is a very active cat. He is almost 10years old. I feed him 3 times a day, and almost an hour before every feeding he is begging. until recently, hardly wanting to eat. Still begs but will only take a few bites and walk away. Spits out the morals as he is chewing. Mouth looks normal to what I can see. My son has noticed he has been drooling. he sleeps and wakes up with a few drops of drool.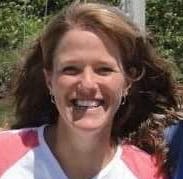 476
Recommendations
Thank you for your email. Dental disease is common in cats, as they get older, and they can be very painful. Systemic disease can also occur as cats age. It would be best to have Toby seen by a veterinarian to assess his oral health and overall health status. Your veterinarian will be able to recommend any treatments that might be necessary. I hope that Toby feels better.
Add a comment to toby's experience
Was this experience helpful?
Arya
Medium hair
3 Years
0 found helpful
My cat has normal eating habits and normal behavior but her upper lips are swollen. She has some redness around her mouth and is drooling a lot as well. I opened her moutb but there are no sores or ulcers and it didn't hurt her when I did it. What should I do? It's making me really nervous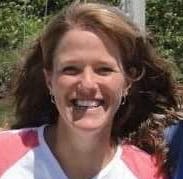 476
Recommendations
Thank you for your email. Without seeing Kayla, I can't diagnose what might be going on with her, but cats do get inflammatory conditions that require treatment, and if she is drooling it is probably bothering her. It would be best to book an appointment with her veterinarian and have her examined. I hope that she is okay.
Add a comment to Arya's experience
Was this experience helpful?
Quincy
Siamese mix
8 Years
0 found helpful
My cat has a sore in her mouth. She had an upper respiratory infection, and hasn't been eating. I have been giving her syringes of food , she seems to have a little more strength.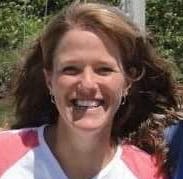 476
Recommendations
Thank you for your email. She should probably see your veterinarian, as she may need antibiotics, or other therapies, for the troubles that she is having. Your veterinarian will be able to examine her, make sure that nothing else is going on, and give her appropriate medications to make her more comfortable. I hope that she does well!
Add a comment to Quincy's experience
Was this experience helpful?
Gizmo
American Shorthair
13 Years
0 found helpful
My senior cat has a full month extraction and is still experiencing painful ulceration. He is on a pain reliever and steroid plan, but it doesn't seem to be helping much. Is there any other treatment plan we should be looking into?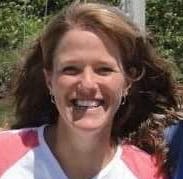 476
Recommendations
Thank you for your email. I'm sorry that Gizmo is in pain. I'm not sure what pain medication he is on, but if you feel that it is not enough, you should contact your veterinarian and get additional medication - some pain meds work better together than alone. I hope that he is okay.
Add a comment to Gizmo's experience
Was this experience helpful?
Spotty
domestic short hair
7 Months
0 found helpful
My kitten is not eating adequately and keeps on shivering. I have also noticed he refuses to walk and just sleeps all day. He has a bleeding wound on his upper lip and i have noticed sores in his tongue and lower lip as well. He also keeps on munching his mouth even when he's sleeping. He also has a wound on his foot and when he does walk, he hunches and walks funny.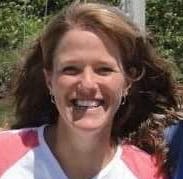 476
Recommendations
Maham, thank you for contacting us today about Spotty. He needs to see a veterinarian to find out what is causing the mouth sores, and the wound on his foot - unfortunately without examining him, I cannot determine what is wrong with him or what treatment he might need. I hope that he is okay.
Add a comment to Spotty's experience
Was this experience helpful?
Maya
American long hair (calico color)
10
0 found helpful
My cat, Maya has displayed pain when yawning and her gums are very swollen and red. She has become very thin however still has a decent appetite. I have seen her go and hide after eating though. I took her to the vet and they tested her blood for hyperthyroidism, anemia, kidney and liver failure but all results came back fine. Now the vet wants to test her for gastrointestinal issues and congestive heart failure however, I think he is on the wrong track because he isn't taking into account the fact she has pain in her mouth and didn't even check for mouth for ulcers he only looked at her teeth and said she has periodontal disease. Also last year, several of my cats got a bad virus and one of them had a corneal ulcer. I'm pretty sure they had FHV even though they didn't test them for that. Maya only had a mild case but she did gag every time she purred. It went away after a week. Looking back I wonder if she didn't have a mouth ulcer then too. Can the mouth ulcer be related to FHV and could she still have the virus in her system a year later or do you think that it sounds more like recurring ulcers, mouth inflammation and feline stomatitis? When the vet looked at her teeth and said she had didn't think that stomatitis was a progressed form of periodontal disease, I thought it was an autoimmune inflammatory response to plaque. What are your thoughts?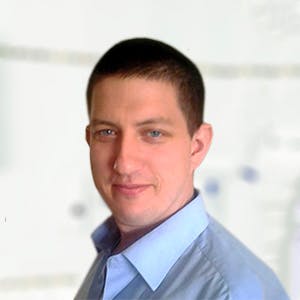 1971
Recommendations
There are various causes for oral ulceration in the mouth and need to be considered along with other conditions including infections (feline herpes virus or calicivirus), CUPS (Chronic Ulcerative Paradental Stomatitis), chemical irritation among other causes; oral ulcers and corneal ulcers are suggestive of feline herpes virus which may have gone around last year. If you believe your Veterinarian is not on the right path, you should take Maya into another Veterinarian for a check over to see if you get a different opinion as it would be cheaper than going down a diagnostic path you don't believe in. Without examining Maya, I cannot give you any useful input on this. Regards Dr Callum Turner DVM
Add a comment to Maya's experience
Was this experience helpful?
Tiger Wood
Tabby short hair
12 years
0 found helpful
I've taken my cat to vet they are sending out to see if cancer! is cancer normal for cat tongue she believes that's what it is! ulcers under tongue and tongue is swollen so much I feeding him through feeding tube! or should I look for something else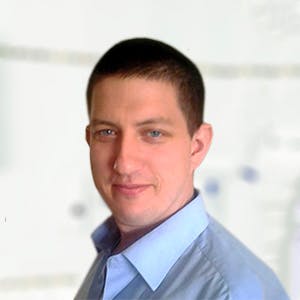 1971
Recommendations
Ulceration of the tongue is a typical characteristic of squamous cell carcinoma in cats; other causes of ulceration may be due to infection (normally see other symptoms), chemical burns among other less likely causes. I've attached an interesting link on the subject below which has images for comparison. Regards Dr Callum Turner DVM http://veterinarymedicine.dvm360.com/feline-oral-squamous-cell-carcinoma-overview
Add a comment to Tiger Wood's experience
Was this experience helpful?
Kenneth
Bengal
2 Years
0 found helpful
My cat has stopped eating his hard food, is in obvious pain, has developed feline acne, is vomiting more than usual, and just today as he was yawning, I saw a big red spot at the back of his throat. Will he have these forever? How can it be treated? Is total dental extraction the only treatment? What will this cost?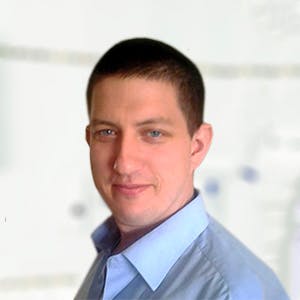 1971
Recommendations
The red spot at the back of the throat may be causing pain or discomfort which has lead to a loss of appetite; it is important for your Veterinarian to check Kenneth over to determine a course of treatment which may include surgery or medical management. The cost will depend on many different factors and is too wide to give any meaningful ballpark figure since medical management will be considerably cheaper than surgery and your location as well as the underlying cause will affect the cost too. Regards Dr Callum Turner DVM
Add a comment to Kenneth's experience
Was this experience helpful?
Matilda
short hair
12 + years
1 found helpful
Medication Used
Clindamycin Hydrochloride
My senior cat was told she has an ulcer on the right side of her tongue. I can barely afford this visit, so my vet recommended a cortisone shot, and antibiotics twice daily for ten days. Matilda is eating, drinking, etc. But is obviously uncomfortable. What are the chances of her having a "comfortable" life? She's had a good long life, but believe she still has a few good years left. Does anyone know of low income vets in L.A., CA? If she needs extractions, I know how pricey that can be. Last question, what can I do to make her as comfy as possible?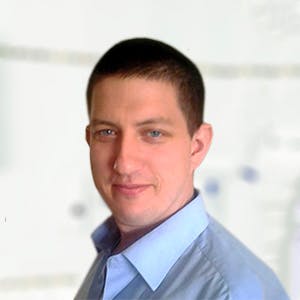 1971
Recommendations
The only charity clinic I know of in Los Angeles, CA is the Sam Simon Mobile Clinic (that is the same Sam Simon you see in the credits at the beginning of The Simpsons - he was a big animal lover and he lives on not only with The Simpsons but also his charitable donations); the only stipulation they have is that they accept only neutered pets (or will be neutered at the visit) and that your household income is less than $40,000. https://ssfmobileclinic.org/wp-content/uploads/ssf_flyers/SpayNeuter_Current.pdf
Add a comment to Matilda's experience
Was this experience helpful?
Kitten
Norwegian Forest
13-14
0 found helpful
My cat has normal appetite and normal behavior. He's drinking well and eating hard and soft food. But he has a small sore on his lower left lip that is tender to the touch. He is also drooling more when happy/purring, and when eating. I checked his gums: no bleeding or open sores in the mouth. But he definitely doesn't want us touching the sore. What should we do? Wait/watch? Treat somehow? Take to vet?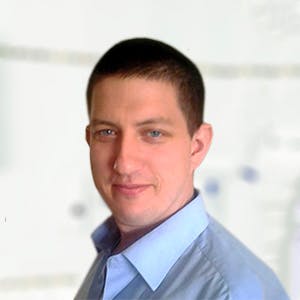 1971
Recommendations
For the time being take a wait and see approach if Kitten is still eating and drinking normally; if there is no improvement over the next few days you should pop into your Veterinarian for an examination. Keeping the area clean is important, so just give it a wipe with a damp cotton wool ball after eating; any topical medications would most likely get licked off. Regards Dr Callum Turner DVM
Add a comment to Kitten's experience
Was this experience helpful?
Moo moo
mixed
6 Months
1 found helpful
My kitten isn't eating or drinking, lost the ability to walk, I've found sores in his mouth, lost alot of weight, bad breath, and looks like one of his teeth needs to come out,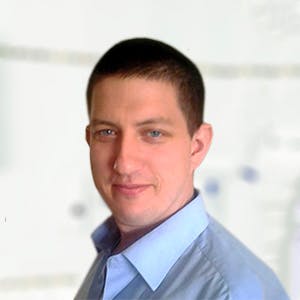 1971
Recommendations
You should definitely take MooMoo into see your Veterinarian since it may be more complicated than a simple tooth extraction and mouth ulcers; given the symptoms I would get MooMoo checked for calicivirus even if he has been vaccinated. Regards Dr Callum Turner DVM https://wagwalking.com/cat/condition/feline-calicivirus-infection
Add a comment to Moo moo's experience
Was this experience helpful?