What is Retinal Detachment?
Retinal detachment in cats is a condition that occurs when the retina detaches, or separates, from the innermost lining of the eyeball. The retina is a sensitive membrane within your cat's eye that receives light impulses through the lens. The retina then sends this information to the brain, which processes the visual information allowing for sight. Retinal detachment is a severe condition that may cause permanent blindness in your cat if treatment is delayed. If you suspect your cat is suffering from this condition you should seek immediate veterinary care for the best potential of a positive outcome.
Symptoms of Retinal Detachment in Cats
Retinal detachment causes blindness in your cat. While this may be obvious to spot if the condition is affecting both eyes, if retinal detachment is unilateral (only involving the vision of one eye), the symptoms may be more subtle. Signs to watch for that your cat may be suffering from retinal detachment include:
Lack or reduction in movement
Bumping into things
Falling excessively or missing jumps
Improper dilation of eye
Causes of Retinal Detachment in Cats
Retinal detachment occurs when the retina separates from the other, supportive structures within the eyeball, disrupting the normal communication of information from the outside world to the brain. There are several common causes of this condition:
Hypertension or elevated blood pressure
Trauma or injury
Buildup of fluid behind the eye such as blood from a hemorrhage
Age-related degenerative conditions in older cats
Congenital defects (defects in the eye that your cat is born with)
Glaucoma
Side effect from eye surgery for cataracts or glaucoma
Hyperthyroidism
Tumors
Diagnosis of Retinal Detachment in Cats
Diagnosis of retinal detachment in your cat will begin with a thorough physical examination conducted in your veterinarian's office. You should supply a complete medical and physical history of your cat to your vet at this time. You should note your cat's approximate age if known and whether they have any history of other medical conditions. Of particular importance will be whether your cat has previously been diagnosed with hypertension, thyroid disease or other conditions from the list of potential causes of retinal detachment. You should also let your vet know whether your cat has recently suffered any traumatic impact or injury or whether they are allowed outside on a regular basis where they could have become injured.
Based on the information you provide, your veterinarian will proceed to thoroughly examine your cat's eye for any signs of injury, tears or other damage. This will be done using an ophthalmoscope, a device similar to one used by human eye care professionals. In many cases, your veterinarian will also need to dilate your cat's eyes. Similar to the procedure in humans, several drops of a dilating liquid are placed in your pet's eyes and allowed to take effect. These drops are harmless and may cause impaired vision in your cat until they wear off.
Your veterinarian will also want to perform a full blood work up for your cat. These results will indicate whether your pet is suffering from an underlying condition that is causing the retinal detachment, such as hypertension or a thyroid disorder.
Treatment of Retinal Detachment in Cats
Treatment of retinal detachment in your cat will depend on the underlying cause and the severity of the injury in your pet. First, if your cat is suffering from swelling, hemorrhaging or hypertension, your vet will administer medications to immediately reduce the inflammation. This will treat the underlying cause of the detachment.
The next step is to correct the detachment. This can be done with a conservative approach using medications or with surgical reattachment. In cases which the detachment is partial, allowing time for healing and regeneration of the retina is preferred. Anti-inflammatory drugs or steroids may be given to help support the healing process. In most mild cases, this conservative approach will be sufficient.
If there is significant damage or a complete tear of the retina, your vet may want to perform surgery on your cat's eye. This will be a delicate procedure that should be conducted by a specialist in feline eye surgery. Your cat will need to undergo anesthesia for this procedure, which has a variety of potential risks if your cat is not otherwise in good health.
Recovery of Retinal Detachment in Cats
Depending on the severity of the detachment, your cat has a good prognosis for long term recovery after suffering retinal detachment. In most cases, your cat will have partial to full recovery of vision within several months. If your cat's eye has been surgically repaired, it may take slightly longer for recovery. Since these types of injuries are prone to recur due to the weakness caused by the initial onset, you should strictly follow your vet's treatment plan for dealing with the underlying condition and follow any post-operative instructions to ensure the best possible outcome for your pet.
Retinal Detachment Questions and Advice from Veterinary Professionals
Marisa
Siamese
15 Years
1 found helpful
I found my 15year old female siamese cat with her head tilting one morning. took her to Vet. Immediately, they said it was vestibular disorder and gave an anti inflammatory injection said there was nothing they could do if It was a posable tumor. Next day took her to VCA who ran blood test for possible infection. Was negative. Referred to a neurologist who said possible stroke because of irregular heart beat . Referred to cardiologist, said nothing wrong with heart or beat, all along she was losing her sight. Took to ophthalmologist, said further blood test showed all internal normal no glaucoma and he said possible tumor caused retinal detachment. am at financial and whits end. Can anybody please advise?
I just put my 19 year old beautiful black cat to sleep this morning. She had complete tests in last few weeks. Her thyroid was being regulated. Kidneys fine. But this morning she didn't eat & she was walking around tentatively. I took her back to vet. Vet said their was blood in both of Mimi's eyes. She was blind. She was moaning. At first we thought it was respiratory but no. Vet took xrays but were unremarkable. I could've taken her to emergency room for MRI but in end we decided to put her to sleep. Vet believed since her retina was unattached, that it was possible she may have bleeding on brain or tumor. She's wasn't in pain but vet said she was uncomfortable as she was emitting moans. I as well as vet felt 19 years was a great quality of life. I decided to sedate & euthanize her. I didn't want my precious girl in pain. Sad but I believe I did right thing.
I'm so sorry to hear that! The only other option I can think of is a cat scan to confirm whether there's a tumor. I had one done for my 14-yr-old DSH cat & it revealed the tumor; unfortunately it's VERY expensive. I asked my vet for advice regarding my 16-yr-old and all those expensive assessments you paid for to confirm other issues & she said no, unless I feel the need for an absolute answer. 😔 She said that at his age, it's best to make him as comfortable as possible.
And no high blood pressure
Add a comment to Marisa's experience
Was this experience helpful?
Eddy
Domestic Short haired
20 Years
0 found helpful
I noticed on Sunday my 20 year old cat Eddy's pupils were completely fixed and dilated and he seemed to not be able to see. This happened spontaneously. Took him to vet monday for his yearly wellness check, told them I thought he couldn't see, did alot of blood work and we went home. Bloodwork showed hyperthyroidism and beginning stages of renal disease. I was still very worried about his sudden vision loss and took him back on Wednesday after reading that HTN and hyperthyroid can cause retinal detachments and vision loss. They checked his BP and eyes that time and said that I was right on target and prescribed some Amlodipine as well as thyroid medication. I just hope it's not too late for Eddy and that he can regain some of his vision. Referred us to an eye specialist but they cant see him for 2 weeks. Is that too long without seeing them?
Add a comment to Eddy's experience
Was this experience helpful?
Bella
Tortie
12 Years
1 found helpful
My cat Bella is 12 and acutely went blind. Kidney levels were elevated but vet said not likely full cause of vision issues. Saw vetinary opthamologist today.....Her blood pressure was 240 and both retinas had detached! I assumed this was permanent. But he said he expects her to regain her vision with some Amlodipine and eye drops to decrease inflammation. He said the retina will "float back down" to the back of the eye and reattach. I saw another post on here from a vet saying when the retinas detach due to HTN, it is unlikely for them to reattach without surgery. Now I am confused! Any comments/feedback would be helpful!
Add a comment to Bella's experience
Was this experience helpful?
Midnight
Domestic shorthair
17 Years
1 found helpful
Prior to Midnight getting diagnosed with hyperthyroidism, we noticed that her left eye is cloudy and the vet said that she has a detached retina. The vet wasn't too concerned because only one eye is affected, however, left eye has been cloudy for over a year. Does this have anything to do with her having hyperthyroidism? Could she have pituitary adenoma and is a brain scan necessary?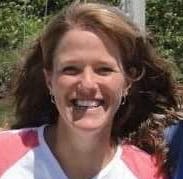 1611
Recommendations
Cloudy eyes and detached retinas are usually two different problems, although I can't see Midnight or examine her. Hyperthyroidism can increase blood pressure which can cause retinal detachments, yes, but the cloudiness may be unrelated. If her blood pressure is high, she is also prone to having the other retina detach, so getting that under control would be best. If you aren't sure of her diagnosis, having her see an ophthalmologist might be a good idea.
Add a comment to Midnight's experience
Was this experience helpful?
Missy Girl
tabby
13 Years
0 found helpful
Has Symptoms
Clinging to the walls and falling
It appears that my cat has gone blind. Maybe about 3- 5 months ago. Apparently due to high blood pressure. Is it too late for surgery to repair the retinas? she is about 13 years.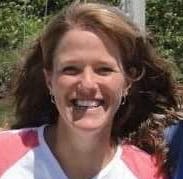 1611
Recommendations
It is hard to say if Missy's vision can be repaired without seeing her, although normally surgery to repair retinas has to happen fairly quickly. It would be best to see an ophthalmologist with her, as they can see what is going on with her eyes, test her blood pressure, and see what the chances are for recovery or surgery. Most cats do adapt quite well to blindness if they stay inside where it is safe.
Add a comment to Missy Girl's experience
Was this experience helpful?
Baxter
tabby
7 Years
0 found helpful
My cat got attacked by a dog, no bites according to the vet. But he must have been hit pretty hard, because his injuries were described as something along the lines of brute force trauma, his nose and around his eye is pretty swollen and his eye itself has some red bits that seem to be poking out. It looks awful, the vet said there was no damage to the outer layer of the eye. He's on clavamox, flubroprofen sodium ophthalmoc drops and also some tobramycin ophthalmoc solution. Do you think he may have retinal detachment? Sometimes I can still get a look at the green in his eyes but he usually doesn't open them that far. He's also got some discharge.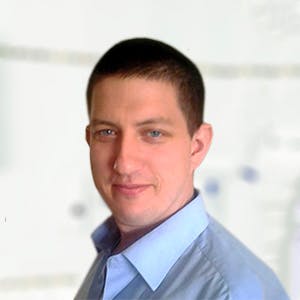 3320
Recommendations
Retinal detachment may occur in cases of blunt force trauma, but without examining the eye with an ophthalmoscope I cannot rule out detachment; you should follow any instructions given to you by your Veterinarian and monitor for improvement, if there is no improvement you should return for another examination. Without examining Baxter, I cannot determine the severity of any of his injuries. Regards Dr Callum Turner DVM
Add a comment to Baxter's experience
Was this experience helpful?
asia
Domestic shorthair
14 Years
0 found helpful
Has Symptoms
large pupils, circling, bumping thi
just noticed that our kitty missed a jump. Upon trying movement it appaers that she is not seeing or partially seeing. We took her to emergancy vet one day later and found her to have BP over 300. They gave her bp meds. She still is eating and getting around to her favorite spots.
If the retina will reattach from lowering her BP how long would that take?
She has a followup vet appt two days after the first 1/2 pill. Also given steroid gel for each eye 2x daily.
This is the second day on the meds.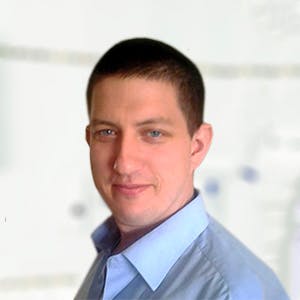 3320
Recommendations
There is no set time frame for retinal detachment caused by high blood pressure, it is just a case of monitoring Asia and looking for improvement. She is still in the early days of treatment and you should really concentrate on the blood pressure than complications which may or may not occur. Regards Dr Callum Turner DVM
Add a comment to asia's experience
Was this experience helpful?
Precious
Maine Coon
13 Years
0 found helpful
my cats eydilatire constantly dilated. I took her to our vet on Monday morning and she was diagnosed with partial detached retinas in both eyes. Her pupils would constrict but only randomly. The vet prescribed prescribed Amlodipine and I began giving her the medication on Monday morning. Today is Friday and when she is in the sunlight her pupils constrict normally however she still does not have vision. Does the improvement in pupils dilating and constriction indicate a improvement in her condition?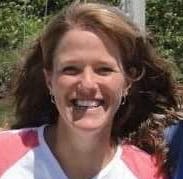 1611
Recommendations
Thank you for your email. If her detached retinas were due to high blood pressure the Amlodipine may help with her condition, but she will most likely need frequent rechecks to assess her vision, her blood pressure, and her general condition. I hope that she recovers well.
Add a comment to Precious's experience
Was this experience helpful?
Shila
Persian
15 Years
0 found helpful
My cat has was recently diagnosed with high blood pressure we notice a couple days ago that she could see and her pupils were constantly dilated. She is on medication for her bp and we were told that one retina seemed to be partially attached. What are the odds that my cat will get any of her vision back? How long will it take for the retina to reattach itself and heal? Should we consider surgery?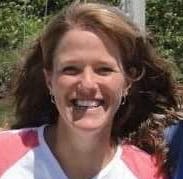 1611
Recommendations
Thank you for contacting us about Shila. Whether her retina will reattach itself and heal depends largely on how high her blood pressure was and the degree to which it detached. I don't know these details, but your veterinarian will know the answers to those questions. Typically, detached retinas due to high blood pressure don't reattach themselves without surgery, and that eye doesn't usually regain vision, but if the detachment is very minor, there is a chance that it may without surgery. It would be best to follow up with your veterinarian and have them answer those questions for Shila specifically. I hope that she does well.
Add a comment to Shila's experience
Was this experience helpful?
Sarge
Maine Coon
10 Years
0 found helpful
Has Symptoms
Foggy eye, dialated eye, bloody eye
My cat had his 4 canine teeth removed several weeks ago. After the surgery the cat's eye filled with blood. Now the cat's eye is filmy, dialated and does not reflect light. Our vet will not give a straight answer. The cat seems to be in no pain.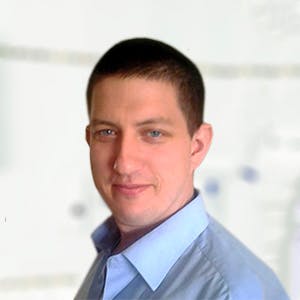 3320
Recommendations
From your description I cannot think of a connection between the tooth extractions and the issues with the eyes, I would suggest applying artificial tears to the eye in case it is dry and visit another Veterinarian for an examination including checking the eye pressure and looking for issues with the cornea and uvea. Regards Dr Callum Turner DVM
My cat has gone blind and it's been about a year since his retinas detached, would surgery be able to get his sight back even though he's been blind for so long?
There is research now that claims If a cats mouth is open to wide during oral surgery this can cause blindness.
Add a comment to Sarge's experience
Was this experience helpful?