What is Retinal Detachment?
Retinal detachment in cats is a condition that occurs when the retina detaches, or separates, from the innermost lining of the eyeball. The retina is a sensitive membrane within your cat's eye that receives light impulses through the lens. The retina then sends this information to the brain, which processes the visual information allowing for sight. Retinal detachment is a severe condition that may cause permanent blindness in your cat if treatment is delayed. If you suspect your cat is suffering from this condition you should seek immediate veterinary care for the best potential of a positive outcome.
Retinal Detachment Average Cost
From 329 quotes ranging from $500 - $4,000
Symptoms of Retinal Detachment in Cats
Retinal detachment causes blindness in your cat. While this may be obvious to spot if the condition is affecting both eyes, if retinal detachment is unilateral (only involving the vision of one eye), the symptoms may be more subtle. Signs to watch for that your cat may be suffering from retinal detachment include:
Lack or reduction in movement
Bumping into things
Falling excessively or missing jumps
Improper dilation of eye
Top
Causes of Retinal Detachment in Cats
Retinal detachment occurs when the retina separates from the other, supportive structures within the eyeball, disrupting the normal communication of information from the outside world to the brain. There are several common causes of this condition:
Hypertension or elevated blood pressure
Trauma or injury
Buildup of fluid behind the eye such as blood from a hemorrhage
Age-related degenerative conditions in older cats
Congenital defects (defects in the eye that your cat is born with)
Glaucoma
Side effect from eye surgery for cataracts or glaucoma
Hyperthyroidism
Tumors
Top
Diagnosis of Retinal Detachment in Cats
Diagnosis of retinal detachment in your cat will begin with a thorough physical examination conducted in your veterinarian's office. You should supply a complete medical and physical history of your cat to your vet at this time. You should note your cat's approximate age if known and whether they have any history of other medical conditions. Of particular importance will be whether your cat has previously been diagnosed with hypertension, thyroid disease or other conditions from the list of potential causes of retinal detachment. You should also let your vet know whether your cat has recently suffered any traumatic impact or injury or whether they are allowed outside on a regular basis where they could have become injured.
Based on the information you provide, your veterinarian will proceed to thoroughly examine your cat's eye for any signs of injury, tears or other damage. This will be done using an ophthalmoscope, a device similar to one used by human eye care professionals. In many cases, your veterinarian will also need to dilate your cat's eyes. Similar to the procedure in humans, several drops of a dilating liquid are placed in your pet's eyes and allowed to take effect. These drops are harmless and may cause impaired vision in your cat until they wear off.
Your veterinarian will also want to perform a full blood work up for your cat. These results will indicate whether your pet is suffering from an underlying condition that is causing the retinal detachment, such as hypertension or a thyroid disorder.
Top
Treatment of Retinal Detachment in Cats
Treatment of retinal detachment in your cat will depend on the underlying cause and the severity of the injury in your pet. First, if your cat is suffering from swelling, hemorrhaging or hypertension, your vet will administer medications to immediately reduce the inflammation. This will treat the underlying cause of the detachment. 
The next step is to correct the detachment. This can be done with a conservative approach using medications or with surgical reattachment. In cases which the detachment is partial, allowing time for healing and regeneration of the retina is preferred. Anti-inflammatory drugs or steroids may be given to help support the healing process. In most mild cases, this conservative approach will be sufficient.
If there is significant damage or a complete tear of the retina, your vet may want to perform surgery on your cat's eye. This will be a delicate procedure that should be conducted by a specialist in feline eye surgery. Your cat will need to undergo anesthesia for this procedure, which has a variety of potential risks if your cat is not otherwise in good health.
Top
Worried about the cost of Retinal Detachment treatment?
Pet Insurance covers the cost of many common pet health conditions. Prepare for the unexpected by getting a quote from top pet insurance providers.
Recovery of Retinal Detachment in Cats
Depending on the severity of the detachment, your cat has a good prognosis for long term recovery after suffering retinal detachment. In most cases, your cat will have partial to full recovery of vision within several months. If your cat's eye has been surgically repaired, it may take slightly longer for recovery. Since these types of injuries are prone to recur due to the weakness caused by the initial onset, you should strictly follow your vet's treatment plan for dealing with the underlying condition and follow any post-operative instructions to ensure the best possible outcome for your pet.
Top
Retinal Detachment Average Cost
From 329 quotes ranging from $500 - $4,000
Top
Retinal Detachment Questions and Advice from Veterinary Professionals
feline
Twenty Years
13 found helpful
13 found helpful
Has Symptoms
Blindness, Retinal Detachment
does anyone do retinal reattachment surgery for senior cats? I am being told that treating hypertension can result in some healing of the retina. I have also been referred to a neurologist to evaluate whether a brain tumor is causing it. No one talked about surgery. We noticed the blindness four days ago and my cat got her first dose of antihypertensive about 14 hours later. This was after my vet office tried to give me an appointment 25 days in the future. I am not feeling confident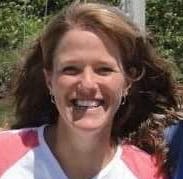 Dr. Michele K. DVM
13 Recommendations
Thank you for your question. The longer that the retina is detached, the less chance there is that it is going to reattach with surgery. Treating the hypertension is often the best way to help heal the retina and the tear. If you are not sure about the diagnosis, it would be best to have an ophthalmologist look at your cat's eyes, as they are the experts in whether or not the retina could be reattached. I hope that all goes well for your cat.
Aug. 5, 2020
Was this experience helpful?
Siamese
Twelve Years
5 found helpful
5 found helpful
My cat has bad kidney disease and gets fluids twice a day. For the last month her eyesight has gotten progressively worse. It went from her not wanting to jump on and off my bed to having trouble with stairs and bumping into everything. How severe could her potential detachment be and is there a chance she could get her sight back if treated? I live in a small town is this something the average vet can deal with?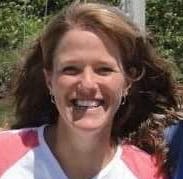 Dr. Michele K. DVM
5 Recommendations
Thank you for your question. There are many causes for a loss of vision in cats, and retinal detachment is one. If there is a detachmenet, it would have to be dealt with soon after it happened or it would likely be permanent. If there is another cause, there may be a treatment. Without seeing your cat, I can't say how severe the problem might be, but it would certainly be a good idea to have your veterinarian examine her and see if it is something that they can diagnose and treat before it gets worse. I hope that she is okay.
July 30, 2020
Was this experience helpful?
Retinal Detachment Average Cost
From 329 quotes ranging from $500 - $4,000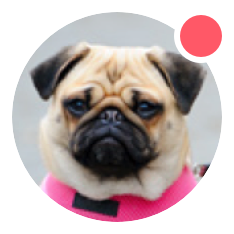 Need pet insurance?