What are Snake Bites?
In general, nonvenomous and venomous snakes tend to have different physical characteristics. Nonvenomous snakes often have round pupils and a rounded head. Venomous snakes usually have elliptical pupils, not unlike a cat's. Their heads are often angled like a diamond or triangle. Most snakes in North America are not venomous. A bite from a nonvenomous snake can still be harmful to a cat, as snakes often carry infection-causing bacteria and a great number of parasites from feeding on dead animals. Snakes need warm weather to function as they are cold blooded. In colder climates, they hibernate during the winter and come out in late spring. Venomous snakes who have just woken from hibernation may carry greater volumes of toxins than at other times of the year. In warmer climates, snakes pose a threat year-round.
Snakes are reptiles that most cats consider as prey. A cat's natural instinct is to curiously investigate a snake, and even to pursue, hunt, and attack the animal. This can end poorly for the cat, as many snakes will bite when they feel threatened. Both venomous and nonvenomous snakes can bite. A venomous snake has the ability to inject powerful toxins into its victim's body that have the potential to be lethal. These include hemotoxins (affecting the blood), neurotoxins (affecting the central nervous system) and cytotoxins (affecting the cells of the body. A venomous bite from a snake can cause kidney failure, tissue death, adverse allergic reaction, and paralysis. Not every bite from a venomous snake involves a release of toxins.
Symptoms of Snake Bites in Cats
The wound caused by a snake bite will vary greatly based on the type and size of the snake itself. Venomous snakes tend to leave two large puncture wounds in the flesh from their fangs. Nonvenomous snakes leave more of a horseshoe shape of smaller incisions. Not all bites are visible, especially in cats with long hair, and some bites do not puncture the skin. Symptoms may worsen as time passes. All signs to watch for include:
Swelling
Puncture wounds
Bleeding
Trembling
Vomiting
Diarrhea
Weakness
Ataxia (unbalanced gait)
Tachypnea (rapid breathing)
Cyanosis of the gums
Ptosis (drooping eyelids)
Dilated pupils
Hematuria (blood in urine)
Paralysis
Coma
Causes of Snake Bites in Cats
A cat who is allowed any outdoor exploration may at some point come in contact with a snake. If the snake feels threatened by the confrontation, a bite may follow. Possible causes are listed below.
Venturing into areas with long grass
Exposure to rural surroundings
Hunting or chasing a snake
Diagnosis of Snake Bites in Cats
Unless you are an expert on snakes and you witnessed the bite take place, it is best to treat any snake bite as potentially venomous. Rush the cat to a veterinary clinic or animal hospital immediately so that life saving treatment can be administered. Call ahead to verify if the center you are going to carries antivenin on hand, and get a referral to somewhere that does if they do not. Keep the cat laying down and prevent movement. Try to position the bite area below the cat's heart. A pressure wrap, but not a tourniquet, may be used to slow the cat's circulation.
Once you have arrived at the hospital or clinic, be prepared to answer questions about the location and environment your cat may have been in when bit. If you saw the snake, try to remember details about its appearance to help identify what type it was. Some centers in areas venomous snakes are known to inhabit may carry a snake venom test kit to further assist with snake identification. Full blood work will be needed, including a complete blood count and a biochemical profile. The time it takes for the cat's blood to clot may be measured. The vet may take note of fibrinogen (clotting protein) and platelet counts.
Differentiation may be needed from other type of bites and wounds. Cultures may be performed to see if any bacterial infections are developing. A fecal exam may help confirm whether parasites are present. All of these tests and evaluations may be performed while the cat is already receiving supportive care.
Treatment of Snake Bites in Cats
In venomous snake bites, the goal of treatment will be to reverse the effects of the venom on the cat's body. In all snake bites the prevention and treatment of infection may be needed.
Supportive Care
Stabilization of the cat can greatly help its ability to survive a venomous bite. Hospitalization is required for this care, as intravenous fluids and feeding tubes may be required. Oxygen supplementation can assist in cases when the cat is having trouble breathing.
Antivenin
If it has been determined that the cat has been bitten by a venomous snake, the corresponding antivenin should be administered. It may take more than one vial to counteract the effects of the venom. Some cats develop allergic reactions to the antivenin.
Antibiotics
As snake bites tend to be very unclean, antibiotics are often prescribed to rid the body of any harmful bacteria that may have been left by the snake. These prescriptions generally last from 1-4 weeks.
Recovery of Snake Bites in Cats
It takes most cats a minimum of one to two days to recover from a venomous snake bite with antivenin treatment. If immediate treatment has not been given, venomous bites are often fatal. Once discharged from the hospital, monitor the cat for any worsening in its condition. Keep the cat's activity lowered throughout the healing process.
Administer all medications as prescribed by your veterinarian. The faster that treatment was received, the better chance the cat has of surviving a venomous snake bite. It may be best to keep cats indoors to prevent possible snake encounters. If you do allow your cat outdoors, do your best to eliminate things that attract snakes, such as piles of wood or long grass. Get to know what snakes live in your area and what they look like.
Snake Bites Questions and Advice from Veterinary Professionals
Hades
tabby
1 Year
0 found helpful
My cat hades is a male tabby he is currently living with a family friend who told me today that he was pawing at a water moccasin that was about 6-7ft long and the snake was trying to strike him and the family friend wasn't sure if he was bitten or not he told me that yesterday he didn't really move around and his eyes were swollen but he couldn't tell if it was from the snake or from getting into a fight with another cat. When hades saw me today he was more active and walking around but drooling obsessively and just wanted to be held please help me this is my baby boy and I consider him my child
Add a comment to Hades's experience
Was this experience helpful?
Munchy
Charterux
19 Years
0 found helpful
I'm not sure if my cat was bitten by a snake. He's 19 years old indoor outdoor cat and all of a sudden he's dragging his back legs, he try's to stand but his legs fail him. And he was drooling but only for like a hr. He does have feline leukemia so I'm not sure if this is the leukemia or if he was bit by a snake. He's still eating and drinking
He just started to not eat n drink
Add a comment to Munchy's experience
Was this experience helpful?
Clover
Mog
11 Months
0 found helpful
Today my 11 month old cat was outside which is new to her as of a couple weeks ago because prior to that we lived in an apartment.

Anyway I constantly check on her because she's my best friend I worry about strays after she got attacked her first night out :(
Well I checked her and she was face to face with a brown snake my partner immediately ran and grabbed her, she has been a lot less active then normal but nothing else, no vomiting or weakness, or bite marks that I've been able to see, she's eaten, drank water, just won't go crazy like she normally does and wants to be left alone to sleep.
I don't have a car or the money to take her if it's not necessary.

Definitely brown snake about 1.5-2m long

It happens around 2pm today so 9 and a half hours ago now.
My 6 month old kitten has been bitten and he won't eat or drink his eyes are droopy. When he makes a jump afterwards he has muscle spasms and trembles violently.
Add a comment to Clover's experience
Was this experience helpful?
Frank Sinatra
Seal point ragdoll
2 Years
0 found helpful
I have an indoor outdoor cat that had the following symptoms; trouble breathing, wobbly head and not moving, drooling, no urinating or diarrhea, eyes were closed, he could barely open them, no rapid heartbeat, convulsions and death. It does not seem to fit antifreeze poisoning or does it?
Add a comment to Frank Sinatra's experience
Was this experience helpful?
Nala
Mixed breed
2 Years
0 found helpful
We have female grown cat who had a cyst and it popped it was draining blood and puss and when we felt her leg it felt like something bite her and it felt like fang puncture wounds, I want to know can Non Venomous snakes bite and can she have an allergic reaction.
Add a comment to Nala's experience
Was this experience helpful?
Lily
Tonkinese
5 Years
0 found helpful
Has Symptoms
Sneezing, runny nose watery eyes
My cat was bitten by a copper head snake last week and was at the vets for 4 after being given anti venom and fluids she has been fine for 3 days but has now got symptoms of a cold running nots sneezing and watery eyes. Should I be concerned?
Add a comment to Lily's experience
Was this experience helpful?
Merlin
ginger
6 Years
0 found helpful
Has Symptoms
agressive, forgetful, meowing
My 6 year old ginger cat Merlin was bitten by a brown snake just after Christmas. I am in Victoria Australia. He has recovered ok after spending a week in hospital. However I am noticing some changes in his personality since then, is this normal. He is not the same as before. He has become agressive, and hides under the bed, he also seems to forget where things like his food and litter are. A month after his bite he actually brought a snake into the house. If I let him outside he runs off and is gone til late at night.
We have a twelve year old ginger female that was sterilised when she was young. Around Christmas time she was bitten by a snake, we think, and was paralysed. We took her to the vet who quoted massive numbers to investigate what snake it was, then antivenom, etc. We decided to take her home and just spend her last hours at home with us. Well she survived the night and then got better before going downhill fast. After a week she was getting better again. She began lifting her head, then began trying to stand before finally passing urine and faeces. Six months later she is back to normal, except she has begun spraying in the house, everytime we go to feed her. She has NEVER done this before. We were wondering if it could be connected.
Add a comment to Merlin's experience
Was this experience helpful?
Scar
Cat
3 Years
0 found helpful
A stray cat showed up a few months ago and we decided to keep it.
However it now how a large welt under his chin and on his chest. Were not sure what its from or if its a snake bite. We dont have any vets around us otherwise we would have already taken him. What could cause a large welt like this? Its not like a swollen bump its more of a raised welt .
Add a comment to Scar's experience
Was this experience helpful?
Mango
domestic short hair
1 Year
0 found helpful
Has Symptoms
Swollen face, 2 possible punctures
I came home from work and one of my outside cats has a very swollen face and possibly 2 puncture wounds on nose between his eyes. He is 1 yr old and neutered. None of the other cats seem to have any swelling. Not sure what got him, but I gave him a benedryl. It is Sunday and I live in a very small town. I plan to watch him for now. He is eating fine, but his eyes are swollen a lot and he seems a little off. Not really disoriented but maybe a little wobbly. Just any advice for me would be greatly appreciated. I cannot get to an emergency vet right now, nor could I afford it. I was adopted by this cat and his 3 siblings last year. The mother cat brought me 4 more last month. I have my hands full, so any advice would help. I gave him 1 benedryl about 30 min ago and he is just hanging out right now.
Add a comment to Mango's experience
Was this experience helpful?
No Name
American short tail mix breed
1 Year
0 found helpful
Has Symptoms
lethargic, slow paralasys
We've had two cats found dead in the morning. Although we have only one inside cat, we have a large number of outside strays we are feeding.
The two cats were part of this group.
The first one a mama cat, about a year and a halt to two years of age, the second a young one 6 months to a year of age.
Needless to say in review of security cameras both incidents took place at night. We live in a rural area and over an hour from the closest animal hospital.
Both cats arrived at their water dish, drank and would lay down, get up and move a short way and lay down again. Showing signs of paralyses starting with the tail and back legs. Finally followed by death. The older cat Was alert and continued to move from one spot to the next but died in about an hour. The younger cat did the same thing but took 3 - 4 hours before passing.
This all took place late at night, between 2AM and 5AM.
The setting is a rural area with woods.
There are a wide assortment of snakes including wood rattlers, as well as numerous spiders, ticks, and stinging insects.
While given the time frame there wasn't anything known at the time, and only after the fact because of security footage.
The most I can advise anyone, use security cameras to monitor your property.
If any mice are found, odds are there are snakes, they eat small rodents and bugs. Always use caution.
If you use any chemicals as a snake deterrent, use a spray to lessen any chance animals will ingest it.
Keep grass cut short and trimmed as well as keeping the area free of anything snakes may hide under.
Remember, in hot weather snakes will seek cool dark places, the same ones outdoor animals may find. If it gets cool, they will sun themselves and be out in the open more presenting a greater danger to pets.
Add a comment to No Name's experience
Was this experience helpful?
Celo
Bombay
4 Years
0 found helpful
Two nights ago I noticed what looked like a cyst on my cats head. I originally thought the drainage was left from one of my cats prey. My cat I an indoor and outdoor cat. He hasn't really wanted to go outside since I discovered this area on his head. He hasn't really had symptoms other than this cyst like thing on his head. I drained it and cleaned it really good. Originally i only noticed one hole. It's been two days since I originally noticed this spot. Today I drained it and cleaned it again and I noticed two medium sized holes on this spot, congruent with a snake bite. The drainage is a whitish pink puss but doesn't have a smell at all. Once I get the puss out it's followed by blood. I have cleaned it well with alcohol and applied neosporin to it. I'm just concerned about the potential for infection and just wondering what I should do. My vet is closed until Monday and I'm wanting to make sure I'm ok to wait until then.
Add a comment to Celo's experience
Was this experience helpful?
Dude
polydactal
10 Years
0 found helpful
Two months ago my 10 year old cat was bitten twice by a pygmy rattlesnake. I killed the snake and I'm sure in was a pygmy rattler. My cat took off running and I never expected to see him again but he showed up about 36 hours later. He seems fine eats, plays, ect except he's gone from normal health weight to bone skinny. He stopped losing weight but can't seem to gain any back.
Add a comment to Dude's experience
Was this experience helpful?
Nix
Gray Tabby
6 Months
0 found helpful
My 6 month old kitten Nix found a baby diamondback rattlesnake this morning and got bit on the bridge of her nose. Theres two small punctures and it bled for a bit then stopped, now her face is swollen but she is still eating ,drinking and running around with our dogs playing and is still as lovable as usual although slightly jumpy at fast movements around her. Can a baby rattlesnake puncture the cartlidge on a kittens nose? I live in the mountains of california off grid with no car to get to town and am on disability so cant get to a vet either. Is there anything I can do at home? What signs should I be looking for? My husband got it away from her and killed it but it had already bit her that one time. What should I do ?
Add a comment to Nix's experience
Was this experience helpful?
Pete
dsh
1 Year
0 found helpful
Has Symptoms
Swelling, staggering and panting
My cat Pete who is 1 year old was bitten on his front leg by a copperhead snake. His leg was really swollen and clear liquid was oozing from the puncture wound. He was panting and staggering around. He was so scared that even in his condition, my husband and I couldn't catch him to take him to the vet. 12 hours later he came home to eat and I was able to catch him. We immediately took him to the Emergency Vet which thankfully is close to our home . Because so much time had passed, the vet felt ok with not giving him the antivenin. She said sometimes the antivenin can cause severe reactions and he seemed to be doing well enough without it considering it had been 12 hours. He was given pain meds and an antibiotic injection. He made a full recovery but his personality has changed since this incident. It's like he has split personalities. One minute he's scared of me like he's never seen me before and the next minute he's winding around my legs wanting me to pet him. He's sometimes aggressive with my other cats also.
Add a comment to Pete's experience
Was this experience helpful?
Sumo
Orange tabby
1 Year
0 found helpful
Has Symptoms
Neck swelling, Bite Marks, Fatigue
Our young cat had displayed extreme fatigue, initially, and we thought he'd gotten sick. Then swelling began in the collar area, and became quite noticeable. He regained his energy and seemed to be improving in spite of the swelling. Then we found blood on his fur, and the ground in our house. This was when there were two very noticeable and distinguished fang marks. Too large to be a spider, but here in eastern Washington, there are few known species. So it's hard to tell which might have done so.
Add a comment to Sumo's experience
Was this experience helpful?
Cupcake
Siamese
1 Year
0 found helpful
I think he was bitten by a snake. He was missing for two days and all I saw was blood on my porch and now he has come back home with a swollen leg and a puncture mark. He has what appears to be a cut on his paw but the swelling makes it hard to see. He is a feral cat that I have been taking care of since he was 8 weeks old but I don't want to get bitten by trying to examine it too much. He has never allowed me to pick him up for more than a minute and I don't want to hurt him or run him off. He is eating and drinking as usual.
Add a comment to Cupcake's experience
Was this experience helpful?
Sandy
Indian breed
8 Months
0 found helpful
Has Symptoms
swollen lip open eye during sleep
My cat has got with a snake bite during his outdoor visit last night, but we didn't notice it for 6 hours .
When his symptoms starts to emerge we are afraid and called a veterinarian to treat him.She instructed to provide him amoxicillin oral suspension and some other few antibiotic tablets initially,then after 2 hours of time our kitty was injected with common antiseptic doses since to provide antivenin we don't know which type of venomous snake has bite it . Now the kitty started recovering process but

I just want to know whether the physical anomalies in his face ,eyes and lips would be back to normal feature after recovery.please do mention about the healing process in step by step manner

Thankfully
Shobanapriya
Add a comment to Sandy's experience
Was this experience helpful?
Mimmi
Maine Coon
4.5
3 found helpful
Hi our cat didn't come inside Wednesday night, we found her drinking water from a puddle Thursday but she ran and hid from us when we called to her, we then found her once more in Thursday but she ran off again. We live in rural area with tiger snakes that frequent the area. We are certain she was bitten Wednesday. She is a long haired mainecoon. My question is what are her chances to survive the snake bite on her own?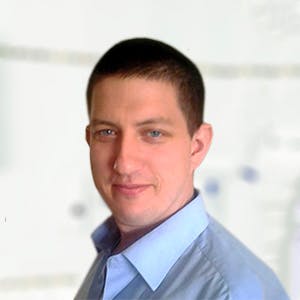 3320
Recommendations
Tiger snakes are commonly seen around New South Wales, Victoria and South Australia; symptoms of being bitten are dilated pupils, drooling, diarrhoea, vomiting, weakness or paralysis. Depending on the literature cited, cats receiving antivenom therapy have a 90% survival rate compared with around 65% in cats which didn't receive antivenom; without having Mimmi examined and treated (at least symptomatically) I cannot give any indication of prognosis. Regards Dr Callum Turner DVM
Thank you for prompt reply. We aren't entirely sure if it were a snake bite but we are rural Victoria and have many around the house. The other thing that possibly could have happened is she's eaten a mouse or rat that had been poisoned? She Wasn't paralysed and we didn't notice anything different in her movements except she wouldnt come to us.
Add a comment to Mimmi's experience
Was this experience helpful?
toad
house cat
3 Years
0 found helpful
Has Symptoms
swollen face, unable to open eyes
one of our house cats got bit by a snake on 8/15/2018. her entire face was swollen and under her neck as well, neither of her eyes would open. she also has bites on her legs and what looks like claw marks on her chest. No idea what type of snake it was or where she was when she got bit, I am hoping the snake is not in the house. Anyway we took her to the vet and he gave her a shot and sent her home with oral med that she is to take. How would I know if it is a rattle snake or not? and why does she have so many bite marks ? one bite was on her neck, one is on her face under her eye and one is on her leg..I thought she got into a cat fight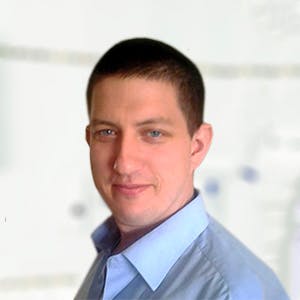 3320
Recommendations
Diagnosis of a rattlesnake bite is normally based on either the owner seeing the snake bite their pet or the symptoms presenting after an animal has been in an area frequented by rattlesnakes. If a rattlesnake bite is suspected then antivenom should be administered, there are various tests which may be performed but vary in reliability. Regards Dr Callum Turner DVM www.petpoisonhelpline.com/poison/rattlesnake/
Add a comment to toad's experience
Was this experience helpful?
Rocksie
Short hair solid dark gray
12 Years
0 found helpful
I have a 12 year old cat that likes to go outside in day time but mainly stays on my deck sometimes gets under deck steps but I don't think she did yesterday. She was totally fine then after bout 4 or 5 hours she pulled herself to the door I saw her & picked her up she couldn't walk her head boggled back & forth like she couldn't focus she was trembling I don't know what happened can you help me?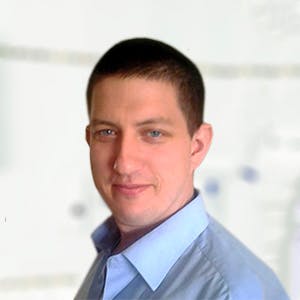 3320
Recommendations
Without examining Rocksie I cannot say what is happening to her, there are many causes for the symptoms you're describing including dehydration, poisoning (may include envenomation from a snake), head trauma among other symptoms; you should think about visiting your Veterinarian for an examination to determine what is happening to her. Regards Dr Callum Turner DVM
Add a comment to Rocksie's experience
Was this experience helpful?
Winston
domestic short-hair
9 Years
0 found helpful
My cat was bitten by a snake some time Wednesday on his left front paw, as soon as I let him inside I noticed his leg and paw were swollen and his paw was bleeding. I immediately brought him to the vet where they say it was a snake bite. I did not and have not seen a snake so have no clue as to what kind it could have been. We're in south Louisiana and have a pond in our back yard. As soon as the vet touched his paw the fur came right off. The spot is small but has exposed pink skin/tissue around one claw. They gave him a steroid shot and sent me home with a liquid antibiotics to take once daily for 14 days and want to see him back at the vet in a week. It should be noted that he is also a diabetic. When we got home from the vet he ate a little but ended up throwing it all back up. He drank a more water than usual too. However, later that night he ate great and I have him his insulin shot. He's been eating good since and hasn't seemed to be thrown off balance with his insulin. Thursday the swelling had gone down but the leg/paw area where still slightly larger than his other one. He has continued to use the bathroom regularly as well. He's seemed like his normal self this whole time. Today is now Friday and the swelling looks to be gone but the exposed skin/tissue is now black looking. My question is does that mean the tissue is dead? The vet said the area could get worst and or larger before it got better. Should I expect it to get worst or does it sound like he's on the mend? Can he recover from this? Or could this still be a life threatening problem?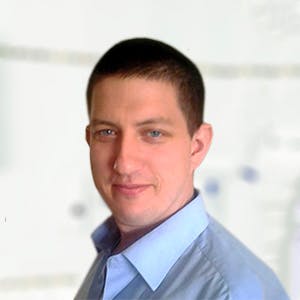 3320
Recommendations
Without examining Winston's paw I cannot determine whether the black tissue is necrotic or if it is just really dark bruising; if the puncture wounds are turning black I would recommend you pop into your Veterinarian for a quick look to be on the safe side to ensure that all the tissue around the puncture wounds are still viable tissue. Prognosis is favourable when treated promptly and quickly but there may be complications which need to be addressed. Regards Dr Callum Turner DVM
Add a comment to Winston's experience
Was this experience helpful?
lilla & maxie name from my wife's soaps
feliaon
2 Years
0 found helpful
Has Symptoms
convultions and foamingat mouth
we live in rural area of smokey mts TN, we had 2 female cats that was indoor -- outdoor cats about 2 years old each about 8 to 10 pounds ea.
I found them under the sun deck about 12' apart,
we have copper heads, rattle snakes and other venomous snakes. both had the following symptoms, Stretched out on their side, stiff, bowed backs backwards (not like a Halloween cat pics.)but opposite, violently convulsing, their eyes twitching left to right, and foaming at the mouth. both were fixed, and had all there shots. What should I have done not Knowing how long they were like this? it was bad and a hard & emotional decision on what to do. Im married and my wife and I love our animals very much. If you want to know what decision I made and outcome, this was a few weeks ago my email [email protected]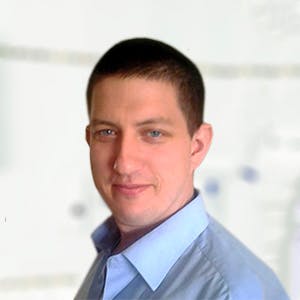 3320
Recommendations
With any case of suspected snake envenomation it is important to get to a Veterinarian immediately as supportive and symptomatic care can be given and in some cases antivenom may be given too; to the the effects of venom there is little that can normally be done at home plus the risk of secondary infections is very high even for non-venomous snakes. Regards Dr Callum Turner DVM www.msdvetmanual.com/toxicology/snakebite/overview-of-snakebite
Add a comment to lilla & maxie name from my wife's soaps's experience
Was this experience helpful?
Binx
Calico
2 Years
0 found helpful
Wanting to know if we have done all we can to to speed up her healing or if its going to heal after a steroid s ot and 2 diff antibiotics in yhe last 3 day. We just now seen the fang marks on her nose and feel for sure it was a snake bite. She went missing for a day and when found took immediately to the vet. She had a fever of 106, swelling in the face and neck along with puss coming out. We had to take her back 2 days later to get her dehydrated. This makes yhe 4th day and she is now drinking some water but has trouble. She has not eaten since and we have tried diff soft cat food. Her tounge still hangs out and she still breaths through her mouth.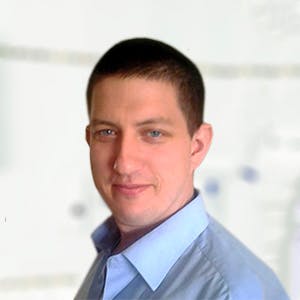 3320
Recommendations
Four days post bite is still a very short period time and there is much more recovery which will be needed, however if you have venomous snakes in your area you should call your Veterinarian about envenomation if it wasn't a concern before; apart from that continue to give supportive and symptomatic care, the swelling will go down with time and she should be able to start breathing through her nose. Regards Dr Callum Turner DVM
Add a comment to Binx's experience
Was this experience helpful?
Stormie
Kitten
15 Weeks
0 found helpful
My kitten was lost for 3 days he is found today he has white flaky stuff over him a big gash looks like a hole that contains white substance inside and his mouth does not look the same, I'm scared to let him inside around the other animals, What can this be?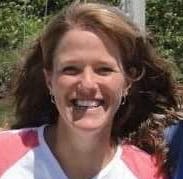 Dr. Michele King, DVM
Dr. Michele King DVM
1611
Recommendations
WIthout knowing what happened to Stormie, I can't comment on what might be going on with him, but that poor little guy! Since he was lost, and came home, he needs to be seen by a veterinarian right away to see what might be happening with him, and get any treatment that he might need. In the meantime, make sure that he is safe, and has food and water.
Add a comment to Stormie's experience
Was this experience helpful?
Tigger
Maincoon/Tabby
9 Years
1 found helpful
Has Symptoms
Weakness having trouble walking
Weakness having trouble walking.
My cat was bitten by some kind of snake not quite sure what kind it was. His face is swollen and he is having trouble eating and drinking and his having trouble walking. Is there anything that I can do for him since I don't have the money to take him for all the tests and antivenom.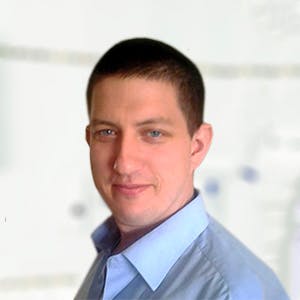 3320
Recommendations
Ideally you should visit your Veterinarian since even non-venomous snakes may cause serious complications due to secondary infection. You should bathe the area of the bite wound with a dilute antiseptic and give 5mg of cetirizine to help with the reaction; but I strongly advise visiting a Veterinarian regardless of cost especially if you have venomous snakes in your area. Regards Dr Callum Turner DVM
Add a comment to Tigger's experience
Was this experience helpful?
Jina
domestic short hair
2 Years
2 found helpful
I am living in Dubai, my cat was bitten by a snake, her paw has started to inflammation , what should I do! I am in the middle of desert and don't have access to a vet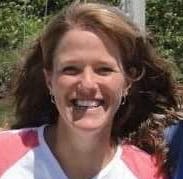 Dr. Michele King, DVM
Dr. Michele King DVM
1611
Recommendations
Without veterinary care, and depending on the type of snake Jina was bitten by, she could have some problems. Some snakes are quite poisonous, and some will irritate the tissues. There unfortunately aren't any home remedies for a snake bite, and other than rest and possible gentle cold compresses to the area, there may not be very much that you can do for her. If you are able to get her to see a veterinarian, she may need treatment if the swelling becomes severe, she has any tissue sloughing, or she becomes lethargic. I hope that she is okay.
hello there, it is me, Jina's Owner.
I just want to thank Dr.King to give prompt and helpful advice,
just want to say Jina had fortune on her side and seems that snake was not poisoned, she recovered after 2 days and the inflammation vanished within 3 days.
the bright side of this was, she became more careful and does not touch any moving thing anymore.
Add a comment to Jina's experience
Was this experience helpful?
Sugar
Mixed (?)
4 Years
0 found helpful
My cat was bitten by a rattlesnake,was given an antibiotic shot and a steroid shot. I was told that there is still a chance he may not make it. For now I have him in a cool comfortable place, fed him and gave him some water with a syringe. What else should I do in order to make sure he is okay? What should I look out for and how long will it take him to recover if he is able to?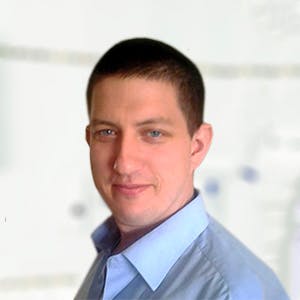 3320
Recommendations
Snake bites can be difficult and unrewarding to treat sometimes; there are many factors involved in treatment of venomous snake bites which include amount of venom administered, time until veterinary care, antivenom or not, secondary infection, general health of cat, other care (supportive and symptomatic) among other factors. At this time, you should continue the treatment prescribed by your Veterinarian and monitor for improvement. Regards Dr Callum Turner DVM
Our 2 year old tomcat also got bitten by a venomous snake (out here in New Mexico presumably a rattle snake). We don't see our barn-cats every day - they live in the tack house - so there is no telling when and how it happened. When we found him we took him to our vet right away. He also got a shot of antibiotics and a shot against pain.
We could not make out the bite marks, but both front paws are swollen, his fur and skin on one front leg was already gone (you can see the muscles, tendons, etc.) and he has kind of a hole in the armpit of that leg too. He stank like a dead animal because of the decomposition.
We also received 3 pills of Onsior (robenacoxib, 6mg for cats, 1 x day). Our vet out here does not have much other painkiller suitable for cats and you can only give the 3 pills in a row. More of Onsior is not recommended. Our vet told us, that the only thing, we could give him (because she does not have anything else) is Aspirin (1/2 81mg tablet only every OTHER day).

It is hard to tell in how much pain he is (he is a cat...), but considering his injuries and that the venom is still in his system, we assume plenty. He stays in a huge dog crate in my house where it is cooler (it is in the 3 digits outside) and we wrap his wounds in colloidal silver. Our vet told us that is does not make a difference to wrap the wounds or leave them open. He has a litter box in the crate and he likes to lie in there, when unused so we rather wrapped them in cotton cloth.
He drank from day one (5 days ago) and he started eating at least a little bit on day 2. He peed from day one and today he pooped the first time - yeah! Our vet told us that the critical time is about 1 week. If he'll make it through that week he has a chance to survive. His name is Lucky and he is a fighter! We believe he'll pull through!
We just have 2 questions left:
Any suggestions what else to do to improve his situation?
Anybody with experience/suggestions about the wound treatment?
Thanks, Claudia
Add a comment to Sugar's experience
Was this experience helpful?
Chicken
Idk
1 Year
0 found helpful
Has Symptoms
No appetite limping lethergic
My cat is not even a year old hes inside outside. My cat came in this morning around 10:00am hes been laying down sleeping most of the day. around 4:00pm he got up to use the litter box i noticed when he got out he was limping. I looked at it it wasnt at that time swollen but i saw a couple little bite marks or something? There are other cats in my neighborhood i assumed ut was caused by another cat. About and hour later its very swollen he refused to eat his favorite food he has not ate all day or drank any water that i know of im really worried im not sure what i should do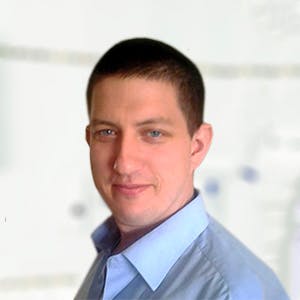 3320
Recommendations
Bites from other cats, snakes, spiders, other insects among other things can cause a severe reaction leading to swelling of the area around the bite; even non-venomous snakes can cause a severe reaction due to secondary infection. You should visit your Veterinarian if you are unsure about what has bit Chicken so that it can be examined and treated accordingly; without knowing what caused the swelling, I cannot give you specific advice. Regards Dr Callum Turner DVM
Add a comment to Chicken's experience
Was this experience helpful?
Sox
American Shorthair
4 Years
0 found helpful
My cat has began to cry & follow after me last night. She laid down in the upstairs landing & lay for a long period of time.She usually follows me right away when I go downstairs.Then she finally came down & followed me around & kept crying ?I check her body but did not see anything . Two years ago she got bitten by something on his ear & it swell up like a balloon The swelling went down after a week or so & he had a smaller ear from that event. Then about one month ago he got into a fight with a cat or small animal & it left the small ear with cuts on it. I nursed it a few days until it healed. He has been neutered & has his shots & is about 5 yrs. old.He is just laying around on the patio chair & when I go out on the patio he just raises his head & cries.What is wrong with him ?I am living on a small pension & can't afford a big Vet. bill I feel like he is trying to tell me he is in pain.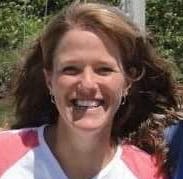 Dr. Michele King, DVM
Dr. Michele King DVM
1611
Recommendations
Thank you for your email. I'm sorry that Sox isn't doing well. Without being able to examine him or know what might have happened to him while he was outside, I am not sure what might be going on with him. There are many clinics that do offer a 'free first exam', that will allow you to at least have him examined by a veterinarian, so that they can determine what might be going on and give you recommendations for any testing or treatment that he might need. I hope that he is okay.
Add a comment to Sox's experience
Was this experience helpful?
Crook
orange
1 Year
0 found helpful
Has Symptoms
Week.swallon leg and thigh.hard to
My male cat was bitten by something about a week ago no one realized it until we saw the area was bald while cleaning her up I saw the puncture marks there is two sets but one looks like it is turning black the area is swallow and hurts for him to walk.is there anything I can do being it happen so long ago I know dogs have a natural amunity to rattlesnakes but what about cats.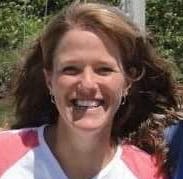 Dr. Michele King, DVM
Dr. Michele King DVM
1611
Recommendations
Thank you for your email. Nobody has a natural immunity to rattlesnakes, and the wounds can become quite infected and painful. Tissue around the area can slough as the tissues die. It would be best to have him seen by a veterinarian as soon as possible to have the wound assessed and see what treatment might need to be given. I hope that Crook is okay.
Add a comment to Crook's experience
Was this experience helpful?
Max
Cat
6 Years
0 found helpful
My cat is hiding under our shed we found him last night and he was bleeding from his mouth and nose he will not come to us and I can not reach him. This morning checked on him again still in the same place but his mouth looks swollen and looks as if he can't open up his mouth , he won't eat or drink just sitting there and not moving much. I believe he might have gotten bit by a rattlesnake snake it's been 16 hours since.. he will not come out at all feel helpless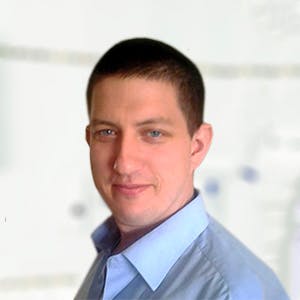 3320
Recommendations
If you suspect that there has been a rattlesnake (or any other snake) bite, you need to get Max to a Veterinarian for supportive and symptomatic care; the more time that passes means more chances of complications and problems from the venom, secondary infection and the body's reaction to shock. Find a way to get Max from under the shed as nothing can be done with him under there. Regards Dr Callum Turner DVM
Add a comment to Max's experience
Was this experience helpful?