What are Swallowing Difficulties?
If your cat is having trouble swallowing, it may be a sign of an underlying health condition that needs to be treated as soon as possible.
Every animal occasionally coughs or gags while eating, but if you notice your cat experiencing swallowing difficulties repeatedly, it's time to see a veterinarian to determine the cause. Besides coughing and gagging, cats may also drool, make repeated attempts to swallow, or get in unusual positions to eat their food when experiencing this condition, called "dysphagia". If left untreated, cats may begin to rapidly lose weight because they are unable to eat.
Symptoms of Swallowing Difficulties in Cats
There are three types of dysphagia, and each may present with specific symptoms.
Oral Dysphagia
Struggling to open the mouth or hold food in the mouth
Collecting food on the sides of the mouth
Throwing head backward to eat
Pharyngeal Dysphagia
Repeated attempts to swallow
Gagging
Coughing
Drooling
Spots of blood in the saliva
Excessive chewing before swallowing attempts
Unusual neck and head movements while eating
Cricopharyngeal Dysphagia
Regurgitating food
Weight loss
Loss of appetite
Repeated attempts to swallow
Gagging
Causes of Swallowing Difficulties in Cats
Each of the different types of dysphagia is caused by different factors.
Oral dysphagia can be caused by:
Jaw or tongue paralysis
Muscle swelling
Mouth trauma
Dental disease or infection
Pharyngeal dysphagia can be caused by:
Cancer
Enlarged lymph nodes near the pharynx
Abscesses
Pharyngeal inflammation
Cricopharyngeal dysphagia can be caused by:
Strained or deteriorating muscles
Nerve damage
In some cases, the cause of dysphagia can be neurological. If your cat is suffering from a brain disorder or rabies, dysphagia may be one of the side effects of the condition.
Diagnosis of Swallowing Difficulties in Cats
If you notice your cat having trouble swallowing on repeated occasions, bring him into a veterinarian as soon as possible. Tell the veterinarian what symptoms you have noticed, when they first began, and how often they have occurred. If your cat has been injured or suffered any form of trauma, make sure you let the veterinarian know.
After discussing your cat's symptoms, the vet may perform diagnostic tests to get a better idea of the cat's health. First, a complete blood count, urinalysis and biochemical profile will be completed to determine if your cat has an infection or muscle injury.
Vets may also take X-rays of the mouth, skull, and chest, as well as an ultrasound of the pharynx. These tests are done to determine if there is any structural damage or growths. If growths are found, the vet will likely take a biopsy to test for cancerous cells.
At this point, the vet should be able to determine the cat has some form of dysphagia. But, the vet may still need to run a test, known as a fluoroscopic barium swallow, to see how your cat is swallowing. During this test, food material and barium is given to your cat while the vet observes him swallowing using a video X-ray device. This will help the vet figure out where the issue lies within the cat's oral cavity and throat.
Treatment of Swallowing Difficulties in Cats
The treatment plan for dysphagia will depend on the underlying cause. If an infection is causing the issue, antibiotics will be prescribed, but if the issue is inflammation, steroids may be given instead. Both of these medications may need to be administered to the cat at home for up to ten days.
If a strained or contracted muscle is causing your cat to gag and cough up food, the vet may prescribe muscle relaxers to help this muscle relax and allow your cat to swallow.
If the cause is some sort of structural damage or abscesses, surgery may be required to correct the issue.
If the biopsy reveals there are cancerous cells within the abscesses, your vet will discuss different chemotherapy and radiation treatment options with you.
Finally, dental disease may need to be treated by removing the infected teeth and administering antibiotics.
Recovery of Swallowing Difficulties in Cats
Unless the cause of your cat's swallowing difficulties was cancer, he or she should recover within one to two weeks. But, cats will have trouble eating food while they recover from dysphagia, so it's your responsibility to make eating easier until they are well. Talk to your vet about how you can make your cat more comfortable and help him keep food down. For example, the vet may recommend you only feed the cat soft, mushy foods that will easy slide down the cat's throat. Or, the vet may recommend you position the cat in a certain way while you feed him. In extreme cases when the cat has lost a significant amount of weight, the vet may keep your cat on a feeding tube while he recovers.
Any medication prescribed by the vet must be administered as advised. Be sure to bring your cat in for a follow-up so the vet can ensure everything is healing correctly.
Swallowing Difficulties Questions and Advice from Veterinary Professionals
Leo
Black short haired cat
4 Weeks
0 found helpful
I have the runt of the litter. He is about 4 week old and it very small compare to the others. The others are already on wet food and I'm still syringe feeding the runt. He was fine until today where it seems like he is having trouble swallowing his milk and kind of spits it out. And when he breaths it sounds like the milk it stuck in his throat and nose. Please help
we got this little kitten about 2 months back, badly injured and bitten by other cats. Thought she wouldn't survive.. but she did after a course of antibiotics and medicines.. she has been so little and unhealthy from the beginning.. but she was active and was feeding ok.. now since 2 weeks she has been having swallowing difficulty and gagging.. she refuses eating any food, even if we try feeding her by force.. we took her to the vet but she is not improving with medicines.. diagnostics were not available at the hospital and now I really have no idea what to do next.. should I try giving her antibiotics, though I'm not absolutely sure if it is anf infection.. could be an abscess I guess from the strange way he chews and holds up her head..
If anyone got a solution please do share..
Hi. Same here. I've found Magellan of a few days of life. At one month, when I was starting the weaning, he was eating by himself and started coughing and making foam from nose and mouth and barely breath. I thought he was dying. Since then (he's two months old now) he passes through crisis like this almost every day. I did eco and exams and visit with more than one vet, but I got not answer. Please text me if you got a solution.
[email protected]
Add a comment to Leo's experience
Was this experience helpful?
Peanut
Domstic Short hair
14 Years
0 found helpful
Has Symptoms
Difficulty swallowing water only
I have 2 cats - a brother & sister both almost 14 years old. The boy was the runt & the female is the alpha & always takes care of her brother Peanut. Peanut, in the last month has started to make a loud noise when drinking water. He eats fine & doesn't throw up. Cleo, the sister, has no issues. They are strictly indoor cats. I'm concerned about this new noise as if he's struggling to drink water. He has not lost weight,
Add a comment to Peanut's experience
Was this experience helpful?
Pumpkin Mocha
Siamese mix
4 Weeks
0 found helpful
We found a stray kitten between 4 to 5 weeks old four days ago. Someone threw it out along the roadway and we picked it up, thankfully before it got run over and just before the rainstorms hit. Unfortunately we cannot keep it as we already have two cats and three dogs ourselves, four of which are rescues. But it was in really sad shape and we needed to get better before finding it a new home. It was malnourished, dehydrated, and had a respiratory infection and covered in fleas. We gave it a bath and got fleas off, got it rehydrated, and the respiratory infection cleared up. He eats and drinks fine, he pees, and though his poop is still too soft right now, he is going fine. He purrs all the time. My main concern is some kind of swallowing thing problem he does from to time. He does it at different times, in his sleep, when he is just laying on me, when he eats, it is random, it is like a cough and swallow combined sort of, like a hard swallow. I just wish I knew how to help him. He has not thrown up any if his food and eats and drinks well so I don't understand what it could be. I can't afford to take him to a vet if we are not going to keep him, but don't was to take him to a shelter and all the rescues in our area require us to take him to a shelter first.
We are experiencing the EXACT SAME PROBLEM AS YOU. I truly wish someone had answered your post! Possibly by my posting, someone will answer for the 2 of us.

First off, I want to personally thank you for taking in the little kitten. It absolutely breaks my heart to hear that the little guy was just abandoned on the side of the road - thrown out like a piece of garbage. Although I never wish bad on anyone, in this case, I can only hope that the same treatment to the lovely person who abandoned the kitten in such a cruel and inhuman way.

We have 12 cats - all rescues. Through hard work, we are fortunate to be able to care for the cats and provide them all a loving home. All are kept indoors, in a large climate controlled home with the best of care possible - including medical care. We recently adopted 4 stray kittens this past July 2018. The mother and father cat, both ferrel and non-adoptable (we have tried. We were able to have them fixed, however), showed up on our property and live outside. We are caring for them as well. The 4 kittens were captured at around 2-3 months old. They were brought to the vet, treated for everything, and tested for everything. They were de-wormed, had all flees and mites removed, etc... After a month long quarantine, they were brought into the home and slowly introduced to the other 8 cats.

At this point, 4 months later, they are all doing amazingly well. One peculiar thing, however, is the "swallowing" you describe. 2 of the 4 kittens perform the EXACT SAME SWALLOWING MANEUVER you describe. It seems to be at random. Whether they are eating, or purring, or just relaxing, they seem to perform a swallowing motion, like a "hard swallow". No noise. They are NOT in distress, and eating well, gaining weight, growing, etc... All 4 kittens pass gas - often, which smells horrible.

Now, over the past 4 months, 1 of the pre-existing indoor cats has started to do the exact same thing, however, he is loosing some weight as well (adult male, born 9-6-2013, indoor entire life - has NEVER ONCE been out of the house). He was recently tested for Thyroid Disease and found to be completely normal. We are trying to obtain a stool sample.

Another adult cat, 12 years old, is doing the same thing.

We are concerned that the pre-existing cats caught 'something' from the kittens despite complete testing and quarantine prior to integration. Is there anything that can cause this swallowing issue? Again, the kittens and cats are NOT in distress when they do it, however, it distresses us as it is NOT normal and we have never had cats do that before. Although the kittens are thriving, the 2 older cats who have started doing the swallowing ARE loosing weight.

Our vet is puzzled as he has not witnessed it himself. He said they tested fine for everything. One more piece to the puzzle - the 2 kittens who are NOT doing the swallowing thing were treated with that Revolution parasite treatment as they were worse off. The 2 kittens, and now 2 adult cats, doing the swallowing thing were NEVER treated with Revolution parasite treatment as it was deemed not warranted in the kittens (and definitely not warranted in the adult cats - hence the quarantine time period prior to integration of the new kittens with the adult cats).

My gut is telling me this has something to do with the problem. Are there perhaps any parasites were may be to blame for this swallowing issue?
I thank you for the assistance and advice!
Jonathan
Add a comment to Pumpkin Mocha's experience
Was this experience helpful?
Hobbes
Medium hair domestic
12 Years
0 found helpful
Our cat is a 12yo male and has always had an odd way of eating. He only likes dry kibble and was eating Hills Science Diet Urinary/hairball for quite some time. He usually starts eating fine but after a couple pieces he begins lapping at his food, then bites and let's most of the kibble pieces fall out. He rummages like this for some time and eats about 1/3 of what goes in his mouth-dropping all the rest. He also doesn't like any of the crumbs which have come in contact with his saliva and fallen out of his mouth.
More recently it dawned on me to try a smaller kibble in case the other was just too big and hard on his aging teeth, but I find he still licks most of it and consumes very little but has a strong appetite. I have noticed he does eat pieces of ham and prefers the elevated level used when I offer him pieces from above. I took him to vet, blood is fine, xrays fine and ultrasound is fine - no tumors, cancer, paralysis, drooling/salivary issues or tooth problems. Next conclusion is neurological. He's always eaten in an awkward manner and vomiting food is more frequent then any other cat I've owned. He's losing weight more rapidly and I'm guessing that whatever the issue is, it's becoming worse with age.
His only other health problem is feline hyperesthesia syndrome - also neurological.
My question is - if it's neurological and he doesn't have a tumor or recent trauma, how do we resolve this? Should we anticipate feeding him by hand at an elevated position for years to come?
Hello Fazil, how is your cat doing? Have you learned why your cat was only eating and drinking at an elevated level? My 6-year-old female cat is showing similar symptoms, with weight loss.
My cat is going through the exact same things and he even eats and drinks only at an elevated level. Please do u have any info on this or whats going on. He is only 3 years old and he is a part of our family, we are in great pain watching him go through this and not eating he already lost almost half a kilo. Please if anyone has any info help me Im desperate. I hope you found a solution please read this and reply.
Add a comment to Hobbes's experience
Was this experience helpful?
Monty
tabby/siamese
14 Years
0 found helpful
Has Symptoms
Severe weight loss, gagging, chokin
Monty always had an enormous appetite but now eats barely anything. He has lost so much weight is bones protrude.
He makes breathing noises all the time and gags constant. He sometimes brings up clear fluid or sometimes yellow. He is 14 years old. He hides in corners and doesnt want to go outside anymore.
My cat is going throught the same and hes only 3 did u get any info or get a solution? Please help Im desperate and dont want to watch my kitty suffer.
Add a comment to Monty's experience
Was this experience helpful?
Jerry
dsh
15 Years
3 found helpful
Hi, my 15 year old cat has been doing emphasized swallowing when not eating or drinking. He has recently gone off drinking and eating but will when heavily coaxed. He has recently had full bloods and a urine test which showed normal signs of health with the exception of some signs of kidney disease but within the normal parameters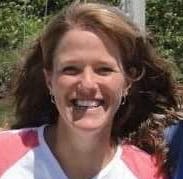 1610
Recommendations
Thank you for your email. In a 15 year old cat, I might consider checking for dental disease or ulcerations in Jerry's mouth as a possible reason for his behavior. Ii would be a good idea to have a recheck with your veterinarian and have them assess his mouth and general condition to see if they can localize the source of his problems, since it is affecting his appetite. I hope that everything goes well for him.
Add a comment to Jerry's experience
Was this experience helpful?
Rams
Domestic shorthair
12 Years
1 found helpful
My 12yr old female dom shorthair started doing alot of hard swallowing two days ago..she also lost her voice and was shaking her head and the occasional dry cough..she would try to eat but so much trouble swallowing she'd stop :( Took her to vet yesterday she was
hoarsely meowing the whole way and was roaming the examining room rubbing on me/Dr. He didn feel she had anything stuck in throat..he thought maybe something she ate perhaps outside had irritated it(she finds weeds) ..they gave her a cerenia injection also something to help appetite she came out pouring drool and foam from mouth which he said was normal?
He also prescribed carafate 2-3 ml every 8 hours which i had to fill at Walgreens? She has started eating/drinking and only occasionally shakes her head and rarely hard swallows...BUT..shes acting half zombie...just sitting there staring...shes not moving around at all like normal shes in slow mo...sometimes its normal for her to go under the bed for some peace(I have 6 cats..5 of them boys) but shes spent most of her time under there now.
Shes just not acting right but I dont see these kind of behaviors on the side effects list of either drug.....I dont know how concerned I should be since shes eating?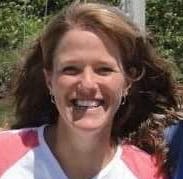 1610
Recommendations
Her behavior isn't a normal side effect of Cerenia or Carafate, both of which seem like reasonable medications, and may help. The medication that they gave her to stimulate her appetite is an unknown at this point, however, and may be responsible for her behavior. Since your veterinarian knows what they gave her, it would be a good idea to call them, and describe her behavior, and ask if that is an expected side effect of that drug. In the meantime, it seems that she is improving otherwise, and may just need time to clear that drug from her system. I hope that she does well.
My comments are not showing can I not reply to this thread?
Add a comment to Rams's experience
Was this experience helpful?
Dotty
Tabby
2.6
2 found helpful
Has Symptoms
symptoms last from ten minutes to six hours
this continues till the solid is thrown out
starts foaming at the the mouth
Very difficult breathing after swallowing solids.
Cat chokes on solid food. Even miniscule quantities. But she is able to swallow liquids.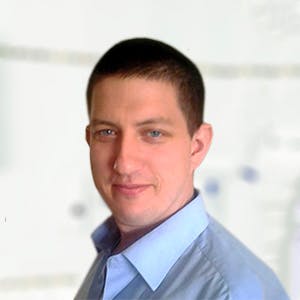 3318
Recommendations
There are a few different causes for the symptoms you are describing, each with a different method of treatment; this may be caused by neurological problems (movement of oesophagus moves food back to mouth), tumours (blocking passage of food, but allowing liquids), foreign body, enlarged lymph nodes putting pressure on oesophagus, problems with the pharynx or another cause not listed. A visit to your Veterinarian would be required to identify the cause of the dysphagia and to come up with a treatment plan. In the meantime, try to slightly elevate Dotty's food bowl so that she is eating with her head up; another option is to make small balls of food (quarter inch) and to push them to the back of the throat to see if they can be swallowed (but be careful, cats can have a strong gag reflex). Regards Dr Callum Turner DVM
Add a comment to Dotty's experience
Was this experience helpful?
Gladis
Domestic shorthair
4 Years
0 found helpful
My cat is acting like it's hard to eat. She refuses dry kibble and will follow me around begging for food. Ive been adding warm water to wet food which she eat most of but is more interested in the water downed part. She will also randomly gag but not throw up. Pottying and drinking normal. Still playful and alert. No swollen lymph nodes. Teeth look good. Nothing stuck in throat that i can visibly see. Could she have cut her throat on her dry kibble from eating too fast? It isn't normal for her to be picky about food and the gagging is worrying me. It is like 4-5 times a day.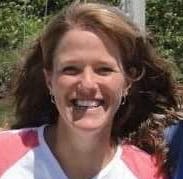 1610
Recommendations
Without seeing Gladis, I'm not sure what might be causing that behavior, but it is unusual, I agree with you. Since I can't see her, it would be a good idea to have a veterinarian examine her mouth and throat, as this doesn't seem to be improving.
Add a comment to Gladis's experience
Was this experience helpful?
Sunshine
tabby
19 Years
0 found helpful
I have a 19 year old tabby cat who is swallowing water fine but won't eat and when she does swallowing it follows with a small cough earlier today she was fine but about 2 hours ago when I got home from work she was coughing really bad then she stopped and would swallow then start coughing. When she was coughing bad she also had a little vomit come out of her mouth. My two kittens are also coughing every once in a while but not because of swallowing difficulties.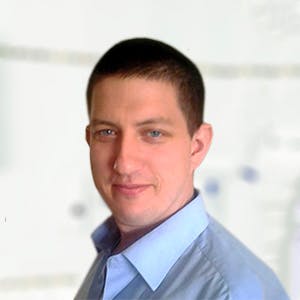 3318
Recommendations
There are various causes for swallowing difficulties in cats especially as they age which may include masses around the throat (tumours, enlarged thyroid etc…), pharyngeal disorders among other causes. You should try to feed a softer food, I find sometimes mixing some smooth wet food with a little water helps it go down easier. If there is no improvement, I would recommend a check up by your Veterinarian either today or tomorrow. Regards Dr Callum Turner DVM
Add a comment to Sunshine's experience
Was this experience helpful?
Bert
Orange tabby
12 Weeks
1 found helpful
I found an abandoned kitten who has consistently been very hard to feed. He is now 12 weeks old (found at 6) and quite thin. I have to feed him 3-4x/day, because he won't eat enough at one time to avoid losing weight. He just walks away from his food, although he seems hungry. To date, he still will not eat dry food at all; and his strong preference is still for KMR. I have noticed that he laps the milk a few times, and then hunches his shoulders and extends his head in order to swallow. Occasionally he has to try an additional time or two. I'm now wondering if he has a congenital pharyngeal dysphagia, and is most comfortable eating gruel-ish consistency foods in small amounts. (It almost seems like he tires of the effort after a while). The diagnostics to explore that possibility would be very extensive and costly, with the most likely outcome that little can be done besides accommodating his eating style. He otherwise has no difficulty -- he does not gag, drool, or regurgitate food. (I have a dog with megaesophagus who has to eat in a Bailey chair. I may try feeding the kitten upright to see if that helps). p.s. He is otherwise active and healthy. He has not been neutered yet due to his weight challenges; I am going to wait an extra month.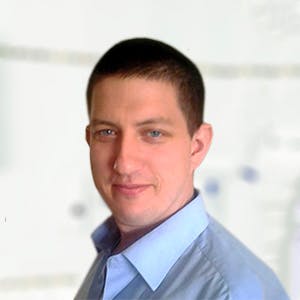 3318
Recommendations
You should still visit a Veterinarian for a general examination as well as a check of the throat and swallowing reflex to see if there are any specific indicators which may help diagnose the condition or to help in feeding him. Eating in an upright position may help but cats are prone to aspirate their food so try more at a 45° angle. Regards Dr Callum Turner DVM
Add a comment to Bert's experience
Was this experience helpful?
Beth
Not sure
4 Years
0 found helpful
Has Symptoms
Trouble breathing and swallowing
My cat is coughing/gagging kind of and is swallowing hard. She's still able to eat and drink, but her breathing is also having a hard time breathing. Is there something I can do to prevent me having to take her to a vet?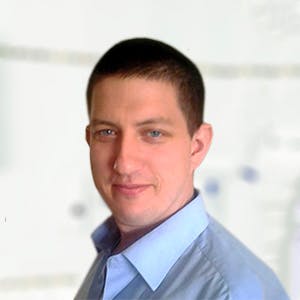 3318
Recommendations
There are many possible causes for the symptoms you've described and if Beth is having difficulties breathing you should visit a Veterinarian immediately to ensure that she is getting an adequate amount of oxygen. Infections, trauma, foreign objects among many other issues may lead to these symptoms so it would be worthwhile visiting your Veterinarian to determine the underlying cause. Regards Dr Callum Turner DVM
Add a comment to Beth's experience
Was this experience helpful?
Rams
Domestic shorthair
12 Years
0 found helpful
Hello, I did an earlier post about my 12 yr old female Dom Shorthair, Rams, swallowing and gulping a lot last weekend and having trouble swallowing food. Took her to vet & they gave her appetite stimulant, Cerenia shot & prescribed carafate. She was like a zombie for a few days but now is almost entirely back to normal, returning to herself :) stretching, yawning, eating, grooming, has most of her voice back, scratching on the scratchers, playing with toy, jumping up on top of the back of my office chair when Im in it :) running up the stairs zooming past me when I go up :) No signs of gulping..EXCEPT...she still occasionally shakes her head... AND when she gets on my lap and starts to purr she'll do one gulp, a dry cough or sneeze im not sure which is which its just an air blowing sound and she steps off and goes to her spot on the couch and lays down....is this just the last of what still needs to resolve since shes acting so much better?? How long should I keep her on carafate (6 days now) & can I ask my vet for some clavamox as she is prone to slight URIs along with allergies..is antibiotic worth a try?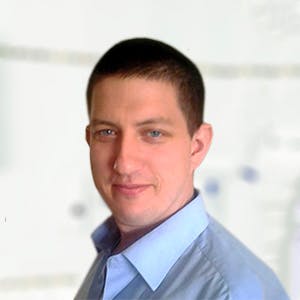 3318
Recommendations
It is good to read that Rams is improving and has just a few remaining symptoms which will hopefully resolve with time. You can ask your Veterinarian for antibiotics but it would be down to their discretion if they give them to you without an examination or an actual infection being present; you can continue to use the Carafate but discuss this with your Veterinarian. Regards Dr Callum Turner DVM
Add a comment to Rams's experience
Was this experience helpful?
Bimma( like lion king Simba.)
tabby
9 Years
0 found helpful
Has Symptoms
Not eating, moving, choking
About 3-4 weeks ago my 9 year old Male tabby started to act strange. He stayed outside on a chair for 2 days during this I noticed that he would shake his head like something was caught in his teeth. I could not see anything when I looked. Then I noticed a fever and I took him to the hospital.
The doc said infection. Gave him something for fever and a 10 day antibiotic. This was a wednesday he said to call 24 to 48 hours. My Bimma was not any better AnD appeared to be deteriorating quickly. I called the vet, doc was not in till Monday. ARGG. They set an appointment for THAT Wednesday another week. Everyday I expected to wake up to my boy gone.
So Wednesday bloodwork a .9 bilirubine was the only thing he saw that concerned him. This time he forced fed him some thick food in a tube. And gave him two shots and only charged me with one of them. Dexamethasone. Said call(again)and again it took a

Read more week

(The visit prior convenia,onsior, and subQ fluids.) He has not been eating, only a few licks of fluid from food. He is using the litter box quite regularly, and I see him at the water dish often. He has hung in there so long. I was thinking I would have to put hum down. I can not seem to bring myself to it. He had lost a lot of weight. Sleeps, wabbles when he walks. Scratches his ears quite vigorously. Not sure which one but one more then the other. I try to give him something different to eat every couple of hours to see if I can get him to eat.
He knows that the food causes the choking feeling he hates, so therefore he only takes in a little if any at all. His bowel movement were hard, but today I had to wipe some wet bm off his bum. He is so weak. I'm trying to remember everything that has happened. Oh he has some green in his eyes. I thought it odd but his second eyelid has never shown. Not that this would make a difference but I figure I'd add it.
June 5 was the first visit, the 13 the second. And Friday will be his third of he makes it. I've ordered some liquid cat food. And other stuff he could use if he plans on making it through. He looks at me his eyes says oh I feel bad & it breaks my heart. I'll sit and comb him. He purrs but I know he died not feel good. I can see he wants to eat. What torture starving to death? I cry and tell him I'm so sorry. Thank you in advance for your help. Nana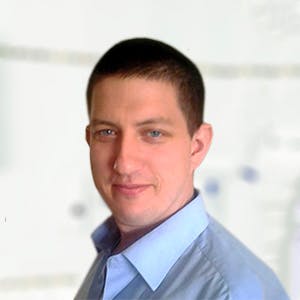 3318
Recommendations
Without examining Bimma it is difficult to narrow in on a specific cause, there are many conditions which may cause swallowing difficulties and it is important to rule each of them out until you reach a diagnosis; neurological disorders, trauma to the pharynx, foreign objects, masses among other causes may lead to swallowing difficulties. I wish I could help narrow in on a specific cause, however if there is no specific diagnosis I would suggest visiting another Veterinarian for a second opinion. Regards Dr Callum Turner DVM
My 9 year old cat is experiencing the exact same thing. Tomorrow she is getting a full head, neck, and chest ultra-sound. If nothing helps by next Sunday, I will have to put her down. She has been sleeping in a cat bed next to me in my bed for 2 weeks. I am literally watching her die and it's heartbreaking.
I was wondering how Bimma is doing?
Add a comment to Bimma( like lion king Simba.)'s experience
Was this experience helpful?
Spooky
American Shorthair
10 Years
0 found helpful
Our cat Spooky disappeared for a few days and when she returned was having issues swallowing. At first she seemed eager to eat, but then when she tried to swallow she acted as if it hurt and now we can't get her to eat. She had already lost several pounds when she came home, and we used a flashlight to look in her mouth and throat and can't see any obstructions. She's also drooling. After trying to eat she makes weird swallowing movements like she's trying to get the food to go down. What could be wrong, and how can we get her to eat? We really don't have money for a veterinarian.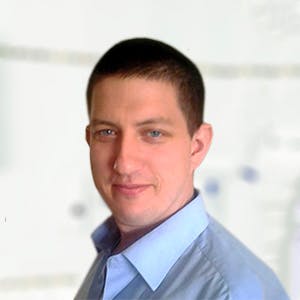 3318
Recommendations
There is a lot which may have happened to Spooky whilst she disappeared (or to any cat whilst outside); trauma to the throat, foreign objects, neurological issues among other problems. I understand that finances may be tight but you should think about visiting a Veterinarian to be on the safe side since we cannot be sure what is exactly causing these symptoms in Spooky. Try to keep her hydrated and see if syringing a mixture of smooth wet food and water slowly in the mouth helps. Regards Dr Callum Turner DVM
Add a comment to Spooky's experience
Was this experience helpful?
Mimi
Mediumhair
8 Years
0 found helpful
My cat is more leaning towards cancer, increased lymphocytes and neutrophils in blood work .... being sent to pathologists for confirmation.. should hear back tomorrow. Just noticed some hard swallowing this past week that sometimes leads in to a wet cough. She seems to be eating fine at this point and I usually recognize this behavior in the middle of the night when I wake up to it. Her doctor is also checking her thyroid. Is there a reason why this is being triggered at night, or is there anyway to make her more comfortable at this point?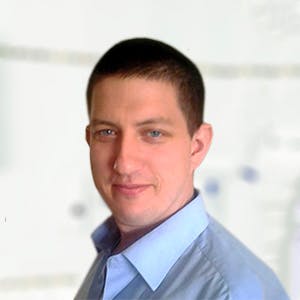 3318
Recommendations
It can be difficult to say why she seems to be affected more at night than during the day; I don't want to theorise about different reasons without having examined her, but sleeping position and general relaxation may be a factor. Wait for the pathology report to come back and discuss the issues at night with your Veterinarian who will be able to give you more insight than myself. Regards Dr Callum Turner DVM
Add a comment to Mimi's experience
Was this experience helpful?
Lucy
Calico
12 Years
0 found helpful
Lucy hasn't been eating very well for about a month. Blood work came back normal last week. I'm changed her food from dry to wet, adding tuna fish to dry and adding water. She isn't drinking much either so I've added pedia light to her water and started giving her baby food. She liked the baby food, but she seems to have something mouth salivation and difficulty eating when she does. She started sneezing this morning while eating the baby food.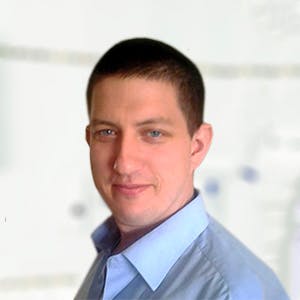 3318
Recommendations
There are various causes of swallowing difficulties which may include nerve damage, trauma to the neck, masses (tumours, enlarged glands), foreign objects among other causes; it can be difficult to determine a cause especially if the cause is neurological. Without examining Lucy, it is difficult to say what the specific cause is and many causes wouldn't show on regular blood tests; a more thorough examination is needed to see if a cause can be determined. Regards Dr Callum Turner DVM
Add a comment to Lucy's experience
Was this experience helpful?
Limbo
Siamese
2 Years
2 found helpful
My cat has been vomiting up his food lately, a few minutes or longer after eating. Sometimes he's OK for a week and then it'll start happening again. One morning, after eating the evening before, he regurgitated his food as though it hadn't even gotten into his stomach. Then a few days ago he started excessively drooling and was in distress as though something was stuck in his throat. By the time I rushed to a veterinarian he was OK. I've spent nearly $1000 on x-rays etc. with no conclusive diagnosis.
It seemed to be worse with kibble so I stopped feeding him that. The only other thing he will eat is canned chicken "fancy feast", he refused to eat any of the food from the veterinarian. I'm wondering if it's a hernia or some condition causing a blockage between his oesophagus and stomach. He's a longhair Siamese and otherwise in excellent condition, good appetite, active and happy. It's definitely not hair balls.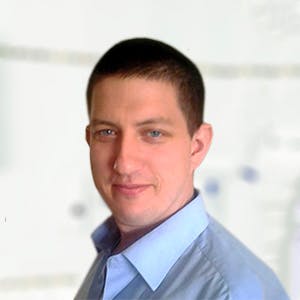 3318
Recommendations
Another x-ray with contrast media may be helpful to look for any strictures or issues in the esophagus or stomach; it is difficult to say what the cause may be, foreign objects and other obstructions would normally show up on a regular x-ray. The undigested food overnight may suggest that the food is settling in the esophagus; but we would expect vomiting to be after several minutes, not hours. I would recommend feeding Limbo in an elevated position (goes against the name I know), try placing his food on the bottom step of the stairs and him on the ground and allow him to eat his 'Fancy Feast' to see if this elevation helps (usually helps in cases of esophageal disease). Regards Dr Callum Turner DVM
Add a comment to Limbo's experience
Was this experience helpful?
Sunny
Orange tabby
13 Years
0 found helpful
How can I help Sunny start eating again without throwing up all his food. I've tried soft food and even having him eat slower. Is he in pain? How much will it roughly cost to have him checked out?
Anything I could look for to get an Idea of what it could Be that is wrong?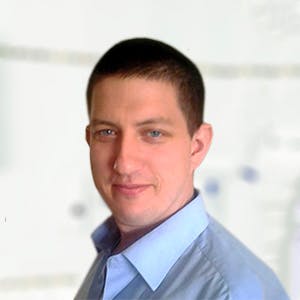 3318
Recommendations
It is difficult to say what may be causing the vomiting without having a good examination; a dog may vomit due to infections, parasites, intestinal obstruction, liver disease, pharyngeal disorders among other conditions. You should visit your Veterinarian for an examination, however the price of a consultation will vary depending on your country and city of residence; in the USA a consultation will run between $50-$90 typically with any tests or treatment extra. Regards Dr Callum Turner DVM
Add a comment to Sunny's experience
Was this experience helpful?
Louie
DOMESTIC
9 Years
0 found helpful
My Cat looks like he is having trouble swallowing when he is not eating food, just when he is laying down or standing there. Its like when we humans swallow our saliva, he is doing that but his head jolts forward like he is having trouble swallowing. He isn't losing weight and seems to be eating fine though. Is there something wrong with him?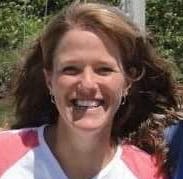 1610
Recommendations
If that behavior is a new one, there may be something going on with Louie's throat or mouth that needs attention. Since i can't see him or look at his mouth, it would be a good idea to have him examined by a veterinarian, as they can look at him and see if anything is wrong, and recommend any treatment that he might need.
Add a comment to Louie's experience
Was this experience helpful?
Carol
mixed
5 Years
1 found helpful
My cat keeps swallowing constantly and its not just when she is eating or when she is grooming herself its just all the time. She has been having problems with diarrhea and ive been wanting to take her to the vet but when i got her from a shelter, they said she had no problems, so I wasn't worried about financial problems because I dont have money for the vet. I feel terrible and im so worried that she is suffering and im not helping her. What does this swallowing mean?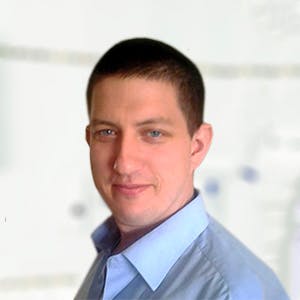 3318
Recommendations
It is possible that Carol has an upper respiratory tract infection / tracheitis which can lead to excessive swallowing; other causes may include dental issues or oral irritants. Make sure that Carol is eating and drinking, also supplement her with L-lysine (natural supplement - over the counter) can help too. If you see no improvements you should visit a Veterinarian to be on the safe side. Regards Dr Callum Turner DVM
Add a comment to Carol's experience
Was this experience helpful?
Doesn't have one
Kitten
2 Years
1 found helpful
I have this stray cat that i try to feed but whenever it eats it chokes.It has never eaten peacefully.It always chokes.My question is what food can i give him so he won't choke.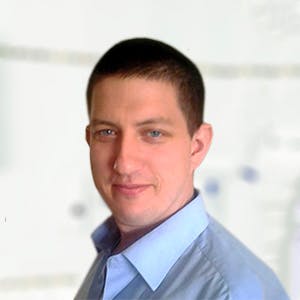 3318
Recommendations
There are various causes for swallowing difficulties which should be narrowed down by a Veterinarian (charity clinic would do) as it is important to determine the cause than just try to prevent it; other than feeding a smooth wet food, there is nothing else I can directly recommend for you to give her to prevent choking. Regards Dr Callum Turner DVM
Add a comment to Doesn't have one's experience
Was this experience helpful?
Mouse
TORTOISE shell
4 Years
0 found helpful
My cat has been coughing/heaving at random. It seems to have no cause but it's very scary because it seems like she can't breath. She's very uncomfortable and I can tell she's in pain. She's very aggressive when this happens where she growls at everyone and starts attacking the other cats (which isn't like her) symptoms subside after a while. But then they come back again a month or so later.
Add a comment to Mouse's experience
Was this experience helpful?
smokey
grey with black spots
10 Weeks
0 found helpful
Has Symptoms
sleeping alot since the lodging
my kitten got a chunk of foid lodged in his throat..finally swallowednow breathing fine n all but..seems overly exausted...doesent pkay or anythung just sleeping alot....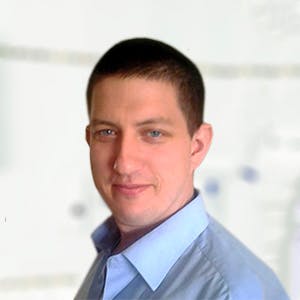 3318
Recommendations
Keep an eye on Smokey and ensure that he is chewing food and is otherwise in good spirits, if the difficulty with swallowing occurs again you should visit your Veterinarian for an examination to be on the safe side in case there is something more serious. Regards Dr Callum Turner DVM
Add a comment to smokey's experience
Was this experience helpful?
Chaseylou
Short hair maincoon-ish
3 Years
0 found helpful
Has Symptoms
Cant chew, sleeps alot,no energy
My boy kitty is 3 yrs old and is normally very energetic. He jumps high like a flying squirrel too. Lol. But 2 days ago he just wanted to be alone and by himself on the floor in another room. He wouldn't eat or drink which is not like him at all. Yesterday I got him to lapp up some creamy gravy out of his cat food and to eat some crunchy and soft treats plus a little water. Today he lapped up more gravy twice. However he tried to eat his treats but they kept falling out of his mouth all wet so he just gave up. Yesterday and today he at least will stay on the bed with me as to where day 1 he wouldn't. I just had surgery myself and can't work. My husband works but it barely gets rent paid etc. We have no money for a vet and no family to help us. I'm at a total loss as what to do. I can't have children so my kitties are my kids. He has a 7yr old brother who is doing fine. I can't tell if he is urinating or pooping because of multiple kitties. I put him in my room with a litter box of his own but he's a creature of habit and wants nothing to do with it. Do you have any advice? I can't lose my baby boy.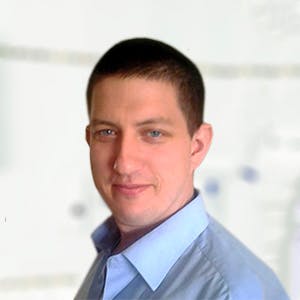 3318
Recommendations
Without examining Chaseylou it is very difficult to pinpoint a specific cause for these symptoms; however I would suggest you check his mouth to make sure that there are no dental issues, oral trauma or anything else which would make it difficult to eat food. I don't think that the issue is with swallowing if he is lapping up gravy and swallowing it. I understand that finances can be tight for people, especially when income is reduced due to illness; there are charity clinics and nonprofits which may be able to help with some costs associated with veterinary care, see the link below. Regards Dr Callum Turner DVM www.dogingtonpost.com/need-help-with-vet-bills-or-pet-food-there-are-resources-available/
Add a comment to Chaseylou's experience
Was this experience helpful?
Chris
house cat
9 Years
0 found helpful
Has Symptoms
Won' Eat or drink very little
My cat is not eating just drinking milk he just looks at the food an grouls at it if he eats a little the lets out a loud scream then runs away there are days that he'll eat a lot An days he won't eat at all
Add a comment to Chris's experience
Was this experience helpful?
Jack
Sphynx
2 Years
1 found helpful
Hello, we have a Sphynx boy cat. He is 2 years of age. Just turned 2 on February the 18th. We've had him since January the 18th 2017, bred from a licensed breeder. He gets fed two whiskas pouches a day along with some biscuits when he feels like them. Through the night, he normally wakes my daughter up a quite few times for a few biscuits and then goes straight back to sleep or sometimes he wants a little bit of pouch through the night and then goes straight back to sleep. This night he let my daughter sleep through the whole night which is very unusual. When she woke up and he woke up with her, she knew something was different as he seemed very tired and he is normally very energetic and excited in the morning to get biscuits. She give him a few biscuits and as soon as he ate them, he went back to the bed and looked tired still so she put the covers over him and went downstairs to eat her breakfast. When she came back up, he's normally at the door waiting for her meowing to let her know he's had a poo as he has a poo once a day in the morning about 12pm and it was roughly that time when she came up and he was still in the bed looking at her tired looking. So she went over to him and asked if he was okay and give him a few kisses. He still looked tired so she just let him sleep as he naps during the day on and off. He slept until 6pm which is unusual as he naps on and off and runs around the room on and off. 6pm he meowed for some food so she give him a little bit of pouch and noticed a strange crunching sound when he was eating and he was taking quite a long time eating it as he normally gobbles it down and he kept spitting little bits of food out and eating them over and over like he was having difficulty swallowing or chewing. He then drank his water and she stayed with him for a bit and we tried playing with him and he did play a bit. Not too much but a bit and he jumped on his climbing frame fine. I then left him with my daughter and about a half a hour later he went under her bed and started making this strange sound, like a gagging sound. He's made that sound in the past when he's about to vomit either because he's ate too fast or he's eaten more then he should have as he loves his food and won't settle without getting extra. After making the gagging sound, he vomited quite a bit of biscuits and pouch together but mostly biscuits and then he took a few steps and started making that gagging sound again and vomited again but only a little bit this time. She said to him that it was okay as she's learnt him a few words and sentences that he understands and she then put him on the bed to rest as she cleans it up. She let him rest for a while and went out of the room and came back in when he started meowing and she seen poo in his litter tray but it didn't smell and when she was changing it with a bag and cleaning the litter tray, it didn't seem warm. So we don't know if he poo'd through the night but didn't wake my daughter up which is unusual as he always expects some pouch after he's had a poo or he had it before she came in the room and that's why he vomited, because he was constipated and it wouldn't come out that way so it had to come out in vomit. After she cleaned his poo, she give him some more little bit of pouch as he was meowing for some and when he was eating it, she still noticed that crunching sound and he kept spitting out the food in little bits and eating it over and over like the last night as if he was having difficulty swallowing or chewing and he took quite a while to eat and he left some leftovers in his bowel which is unusual as he normally cleans the bowel and licks it. He then drank more water and has been sleeping since then on and off ish. Could you please give us advice. Thank you. Sarah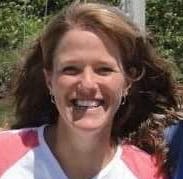 1610
Recommendations
Thank you for your email. I'm not sure what might be going on with Jack without seeing him, but he seems to be lethargic, and not eating as much, and not vomiting, all of which are concerning signs. It would be a good idea to have him seen by a veterinarian as soon as possible, as they will be able to examine him, determine what might be going on, and recommend any necessary testing or treatments for him. I hope that he is back to his normal self quickly!
Add a comment to Jack's experience
Was this experience helpful?
Jynxie
Siamese
11 Years
1 found helpful
Does my cat have cancer? Or possibly have had a seizure or stroke? She hasn't been eating or drinking much for a few weeks and shes lost a lot of weight. She drinks a tad bit of water a day but most of the time she sticks her chin in the water and doesn't be drink anything. She's drinking water right now but I don't think she has eaten all day.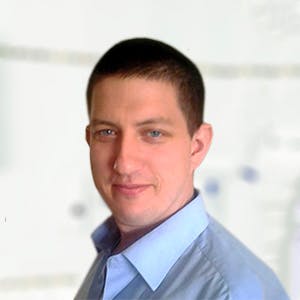 3318
Recommendations
Without examining Jynxie it is not possible for me to give a diagnosis of her condition; infections, muscle inflammation, tumours, oral lesions, dental disorders, hormonal issues, head trauma among other causes may be causing these symptoms. You should have taken her to your Veterinarian earlier and suggest you take her today. Regards Dr Callum Turner DVM
Add a comment to Jynxie's experience
Was this experience helpful?
smokey
Not sure
4 Months
0 found helpful
outmr 4 month ol had a gsgging incident as far as tounge hanging way out n all now wont eayt or play.....have been syringe feeding him liquid type cat treats....pretty much have to force syringe feed him cause he fights it....poop n peeing still just sleeping most all the time now....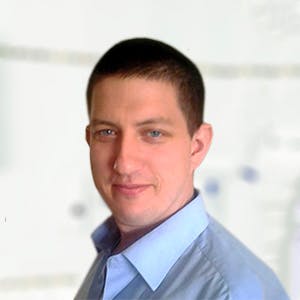 3318
Recommendations
If Smokey has some swallowing difficulties after gagging it may be due to trauma to the throat, a foreign object or another cause; without examining Smokey I cannot say specifically what the cause is or the best course of treatment. Be careful when force feeding that no food is aspirated into the lungs if there is difficulty swallowing; you should visit your Veterinarian for an examination to be on the safe side. Regards Dr Callum Turner DVM
Add a comment to smokey's experience
Was this experience helpful?
Kitty
Domestic shorthair
3 Years
1 found helpful
The last few days our cat has had difficulty swallowing. She's still eating and drinking water, but has been lethargic and isolating herself a bit (not wanting to hang out and play). She hasn't been vomiting. When she tries to meow or make a noise it sounds kind of garbled and hoarse. She's coughed and gagged several times but nothing has come up. I took her to the vet today and they did regular X-rays, X-rays with barium contrasts, a pancreatic SNAP test, and basic physical exam. Everything looked okay and they gave her an anti-nausea medication. I trust our vet, but after hundreds of dollars worth of tests I guess I expected an actual answer as to what is wrong, as something clearly is, and hopefully a treatment. Am wondering what else it could be or if its swelling of the pharynx, would that have been picked up in the X-ray or exam?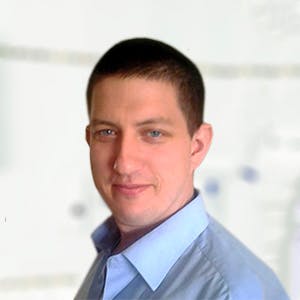 3318
Recommendations
There are various causes for gagging and swallowing difficulties which may include infections, trauma, foreign objects (usually seen on x-ray), chemical irritation, nerve damage among other causes; x-rays can be useful but an examination with a laryngoscope or even endoscopy would be more valuable if the symptoms continue as well as a swab for culture and sensitivity in case of infection. Regards Dr Callum Turner DVM
Add a comment to Kitty's experience
Was this experience helpful?
DOLLY
TORTIOUSESHELL SIAMESE
15 Years
0 found helpful
Has Symptoms
"NOISY" SWALLOWING NOISES .
my female senior(Tortie) cat has been making loud swallowing noises when at rest(not eating). And there's a sound when she's doing it, like there's a flap of skin or something in her throat; and it looks like I do when I have strep throat and it hurts SO BAD to swallow, that my head actually moves from wincing when I swallow-that's how she looks. And her appetite is diminished-she does eat wet and dry food, but mostly Temptation treats is what she chooses over wet and dry food. She also seems uncomfortable when laying her head down, I noticed. After a few seconds of laying her head down, while falling to sleep, she lifts it up quickly, as if having her head down bothers her too much, and tries again in a minute or so, then lowers her head, like we humans do when putting our head down on the pillow-going to sleep, but she jolts her head up after a few seconds after laying it down-jolts her head up again, then after a few seconds, repeats this process-like it's TOO UNCOMFORTABLE FOR HER HEAD TO BE PARALLEL WITH HER BODY. And, another thing I need to mention is when I pet her, her back twitches. This looks so uncomfortable for her. I don't know how to explain that symptom more, but I think it's something that's not normal, so I needed to mention that(maybe it has to do with the HARD SWALLOWING PROBLEM?) THANK YOU SO MUCH FOR ANY ADVICE FOR HER, DOLLY, MY SWEET CAT!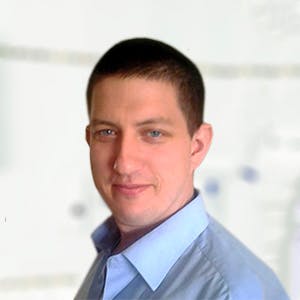 3318
Recommendations
There are a few possible issues which may be affecting Dolly, however without examining her myself I cannot pinpoint a specific cause or offer a course of treatment; Dolly is in a great deal of discomfort and pain, you should visit your Veterinarian immediately for an examination as this isn't going to be a simple case of laryngitis. Your Veterinarian will thoroughly examine Dolly paying close attention to the throat and spine, they will then may a recommendation for treatment or management of this condition. Regards Dr Callum Turner DVM
Add a comment to DOLLY's experience
Was this experience helpful?
Minxy
moggy
12 Years
-1 found helpful
Hi, I have taken my cat twice to the vets already and still don't know what's wrong. She's not eating or drinking and is gagging when tried to eat. Just today she brought up a cream foam sticky sick, this is the first time she has done this. The vets have given her fluids under her skin, antibiotics and pain relief aon both occasion and anti inflammatory plus the last visit she got an anti sickness and her bloods taken which came back clear. Meds she has been given so far - aqupharm no11 250ml, lexicon 5mg/'ll ink 10ml, betamox last ink, cerenia 20mg ink as well as fluids. They can't see anything in the mouth. Any idea? Thanks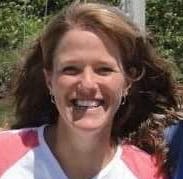 1610
Recommendations
Thank you for your email. Without examining Minxy, I'm not sure what might be going on with her, but X-rays or an ultrasound of her chest and throat may be a good idea, as she may have a growth or a problem in the back of her throat. I hope that she is okay.
Add a comment to Minxy's experience
Was this experience helpful?