Umbilical Hernia in Cats
Veterinary reviewed by: Michele K.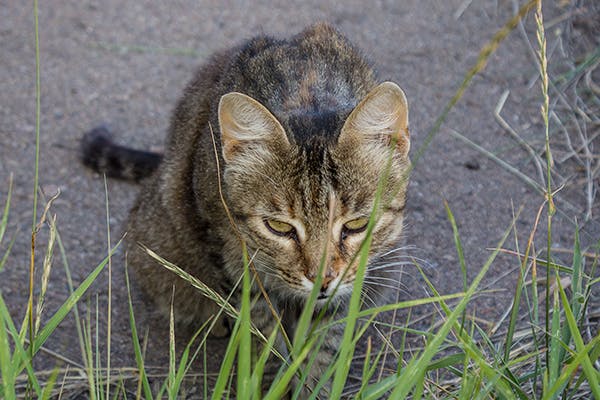 Veterinary reviewed by: Michele K.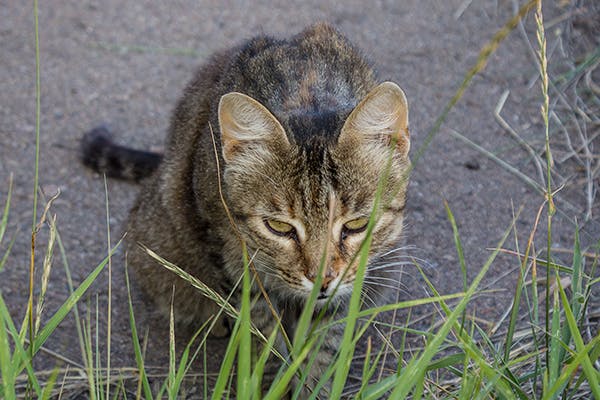 What is Umbilical Hernia?
If you notice an abnormal outward bulge sticking out from your kitten's naval area, he or she could have an umbilical hernia. Umbilical hernias can occur shortly after birth if the opening in the abdomen that was once used for nutritional passage does not close. The majority of umbilical hernias will not cause any harmful effects to the infant and can be easily repaired when the cat is spayed or neutered. Unfortunately, other umbilical hernias can trap part of the intestine and the hernia soon becomes a medical emergency.
Umbilical Hernia Average Cost
From 376 quotes ranging from $400 - $1,200
Symptoms of Umbilical Hernia in Cats
All umbilical hernias will cause an outward bulging in the area of the umbilicus or belly button. The hernia is soft to the touch and easily pushes inward, bouncing back to its original outward position. Some umbilical hernias make a gurgling sound when pressure is applied, indicating that a section of intestine has seeped through, whereas other make no sound. The majority of feline umbilical hernias do not show any additional symptoms other than the visible abnormality of the abdomen. However, some hernias can cause symptoms such as: 
Depression 
Anorexia 
Vomiting 
Pain in the swollen area
Unusually large umbilical hernia that is warm to the touch
If your kitten is experiencing any of the above symptoms, or if you hear a gurgling sound when pressure is applied to the affected area, seek the advice of a veterinary professional promptly. Your young cat could be suffering from a more serious type of umbilical hernia in cats, called a complicated umbilical hernia. 
Types
An umbilical hernia in cats can either be classified as uncomplicated or complicated. 
Uncomplicated Umbilical Hernia
An uncomplicated umbilical hernia is a hernia that may come and go, appearing as a soft swollen protrusion from the abdomen. An uncomplicated umbilical hernia does not cause the feline to deplete in overall health and is easily corrected with surgery.  
Complicated Umbilical Hernia 
A complicated umbilical hernia appears as a soft protrusion from the abdomen, but in this case, the abdominal organs have passed through the abdominal muscle within the hernia. The section of intestine entrapped in the hernia can lose blood circulation and die, causing the young cat to become ill. Complicated umbilical hernias will not go away on their own and require immediate surgical care.
Top
Causes of Umbilical Hernia in Cats
An umbilical hernia in cats is caused by an incomplete closure of the feline's abdominal muscles shortly after the time of birth. Inside the womb, a kitten's abdominal muscle are open to allow the passage of nutrients from mother to infant. This abdominal opening is called an umbilical ring and the umbilical blood vessel, or cord, attaches baby to the mother. As the kitten is born, the umbilical blood vessel is pulled, eventually snapping off, which in turn pulls the abdominal wall. In most cases, this naturally occurring action of birth doesn't result in a hernia, but for unknown reasons, some infants develop the condition.
Some feline bloodlines do show a pattern of umbilical hernias, suggesting umbilical hernias could be part of a genetic predisposition. Orphan kittens have developed umbilical hernias due to incidental trauma and over handling by their caregivers. Rubbing the underbelly of the kitten to stimulate defecation and urination, for example, could easily cause trauma to the naval region.
Top
Diagnosis of Umbilical Hernia in Cats
An umbilical hernia in cats can usually be identified through a physical examination, as the abdominal protrusion can be visually noted. During the physical examination, your veterinarian may ask you questions such as:
When did you first notice the umbilical hernia?
Has it grown since the first day you noticed it?
Has your kitten been eating, drinking, defecating, and urinating on a regular basis?
Has the feline expressed any pain or discomfort in her abdomen? Has she bitten or scratched you during handling? 
Depending on your kitten's symptoms and the diagnostic findings your veterinarian made on the physical exam, an abdominal ultrasound or x-ray may be requested. Through an ultrasound or x-ray, your veterinarian will be able to determine if a section of the intestine has been entrapped within the hernia. The diagnostic findings your veterinarian makes will aid him or her in treating your kitten appropriately.
Top
Treatment of Umbilical Hernia in Cats
Treatment is not always necessary in umbilical hernia cases. If the hernia does not correct itself by the time of sterilization, however, your veterinarian may recommend surgical correction. Complicated umbilical hernias are also always treated with surgery, as necrotic tissue of a section of the intestine is a potential threat. In an umbilical hernia surgery, any scar tissue that has formed will be removed and the umbilical ring closed with sutures. 
Top
Worried about the cost of Umbilical Hernia treatment?
Pet Insurance covers the cost of many common pet health conditions. Prepare for the unexpected by getting a quote from top pet insurance providers.
Recovery of Umbilical Hernia in Cats
The prognosis for felines with an umbilical hernia is excellent, even for those who have undergone surgical correction. To avoid complications following the procedure, your veterinarian may ask you to check the surgical site a couple of times a day. If you note any bleeding or signs of infection, contact your veterinarian immediately. Keep your kitten clean, comfortable and safe in a small area of the house to prevent the sutures from coming out of place. In general, very few kittens experience post-surgery complications and the hernia does not reoccur. 
Top
Umbilical Hernia Average Cost
From 376 quotes ranging from $400 - $1,200
Top
Umbilical Hernia Questions and Advice from Veterinary Professionals
none
Persian
3 Months
4 found helpful
4 found helpful
HI, I am hoping to get a little insight. I am about to take a kitten who is 3 months old. She has a dime sized umbilical hernia. The owner said the kitten is fine, it doesn't bother her a bit and it's easy to get repaired when she is spayed. I have no problem doing this. My question - is it an expensive surgery? If it's not a complicated surgery and can be done while she is being spayed how much is a ball park to expect? A few hundred? The owner is a vet tech, while I am not, so I will have to pay this expense. I realize it depends on the severity, and the area and Doctor. But, just a guesstimate would help me decide if I want to take this on. I don't mind if it's a few hundred, I just can't afford a thousand dollar surgery.
Sept. 9, 2018
none's Owner
Was this experience helpful?
Fermion
Russian Blue
13 Years
0 found helpful
0 found helpful
Can umbilical hernias affect an old cat? My cat is 13, and her whole litter has umbilical hernias as kittens. They all had surgery. I adopted her from a breeder, who told me about the surgery, but said I didn't need to worry about it. I soon forgot. 13 years later, my cat has been a regular vomiter for probably 12 years. But recently it has increased to multiple times per day. She has other health issues, and this piece went untreated until she began losing weight and not eating. I got her an ultrasound, and ultrasound vet's results were pancreatitis and "moderate diffuse infiltrative small intestinal disease DDx Lymphoma vs IBD, less likely eosinophilia enteritis." I have not yet gone in for a second opinion from another vet. She has been getting steroid injections every 3-4 weeks, and had all but stopped puking. The last 4 days she has vomited 7 times. Is it possible she's had a looped hernia this whole time, and only now experiencing symptoms worse than regular vomiting? Would that have been apparent from the ultrasound if the vet was unaware of her history? I am afraid to ask my regular vet because I don't trust her.
Sept. 2, 2018
Fermion's Owner
Was this experience helpful?
Umbilical Hernia Average Cost
From 376 quotes ranging from $400 - $1,200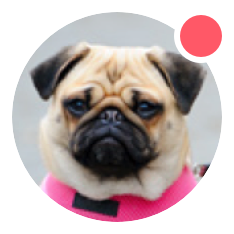 Need pet insurance?