What is Upper Respiratory Infection?
These infections are also referred to as Feline Infectious Respiratory Disease, or Feline Upper Respiratory Disease Complex (URD) in the veterinary community. The infections vary in severity and have the potential to become life threatening.
Upper respiratory infections are extremely common ailments among cats. Most often the presence of an upper respiratory infection is seen by ocular, nasal, throat and lung irritation and discharge. These infections are spread from contact with other infected cats, and are especially rampant in areas where large groups of cats interact with each other. Kittens, unvaccinated cats, elderly cats and cats with immune deficiencies are the most susceptible to upper respiratory infections.
Symptoms of Upper Respiratory Infection in Cats
While there are different forms of upper respiratory infections, they share similar symptoms. They are as follows:
Nasal discharge (can be containing pus or be clear)
Ocular discharge
Enlarged lymph nodes
Coughing
Sneezing
Mouth ulcers
Loss of appetite
Weight loss
Conjunctivitis (inflamed eyelids)
Fever
Depression
Discomfort
Lethargy
Blepharospasms (squinting)
Your cat may exhibit many or few of these symptoms. Cases change in severity from cat to cat.
Causes of Upper Respiratory Infection in Cats
Upper respiratory infections are mainly caused by viral infections, however, in rare cases bacterial infections may be responsible.
Feline Herpesvirus (FHV)
A more severe form of virus that remains in the cat's body for the rest of its life. Eye infections are commonly seen with this virus, along with coughing, sneezing, loss of appetite, pharyngitis (sore throat) and inflamed trachea. The virus will manifest itself whenever the cat experiences a time of stress thereafter in its life, with the cat being potentially contagious forever.
Feline Calicivirus (FCV)
Less severe symptoms are experienced with this virus although more mouth ulceration may be present. There is also an increased risk of developing pneumonia with this virus. The cat may become a carrier once recovered, and could then be contagious whenever shedding the virus.
Bordetella Bronchiseptica
A bacterial infection that may cause upper respiratory problems in cats. Generally associated with fever, sneezing, swollen lymph nodes and lung complications.
Chlamydophila Felis
A bacterial infection often associated with eye infections and mild sneezing.
Mycoplasma
A bacterial infection with symptoms of ocular discharge and eye swelling.
Feline Reovirus
A viral infection of the intestines that can sometimes mimic symptoms of a respiratory infection.
Pasteurella
A bacterial infection that is often transmitted via animal bites.
All of the aforementioned infections become rampant in situations where many cats are in contact with each other. Because of this, animal shelters, feral cat colonies, and any other large group of cats are at the highest risk of housing viral or bacterial infection epidemics. These upper respiratory infections can be spread from cats hissing, spitting, grooming or even sleeping near each other. Sharing food dishes or litter boxes can also spread infection.
Diagnosis of Upper Respiratory Infection in Cats
Your vet will likely examine the cat and take note of all specific symptoms your cat is experiencing to rule out other possibilities. The vet will match your cat's symptoms to characteristic clinical signs associated with each type of upper respiratory infection to diagnose the animal.
At this point, if your vet is still unsure of the type of infection at hand, or if the cat is responding very poorly to the infection, a PCR (Polymerase Chain Reaction) test will be administered. A swab from the mouth, eye or throat is collected and then sent to a lab for the test to be run.
Further tests may be run if FIV (Feline Immunodeficiency Virus) or FeLV (Feline Leukemia Virus) is suspected. If pneumonia has developed, a transtracheal wash may be done to collect lung samples. If the condition has become chronic, further tests may be needed including blood tests, chest and skull X-rays, and culture tests of abnormal discharge.
Treatment of Upper Respiratory Infection in Cats
There is no cure for viral infections, so treatment is symptomatic. Your vet will combine some or all of these methods depending on the symptoms your cat is experiencing, and the severity of the infection.
Antibiotics
If your cat has developed any secondary infections due to the virus, antibiotics will be prescribed to stop the infections from progressing.
Steam Inhalation
To restore some function to the nose, and to entice eating through aromas, a cat may be subjected to steam to loosen or liquify nasal discharge.
Injectable Interferons
If the virus is caught early on, injecting these proteins may help fight the infection before it fully develops in your cat.
Topical Antiviral Agents
These agents are applied locally as an ointment or cream to treat the infection. Often, trifluridine, idoxuridine or cidofovir will be prescribed.
Ophthalmic Ointment
This ointment is used to treat eye infections and irritants affecting the cat.
Appetite Stimulants
If the cat still refuses to eat after wet food or aromatic food in oil have been given, an appetite stimulant will be given to help prevent the cat from developing anorexia.
Feeding Tube
If weight loss becomes too severe and the cat is not responding to food, a feeding tube may be administered to ensure the cat is receiving nutrients and fluids.
Recovery of Upper Respiratory Infection in Cats
A virus will usually run its course in 1-4 weeks. If it persists longer, another vet appointment may be necessary. To prevent the infection from spreading to other cats, all items the cat has been in contact with should be sanitized. Bleach, accelerated hydrogen peroxide, or trifectant (potassium peroxymonosulfate) are excellent agents for killing the viral or bacterial remains. Fresh air should be ventilated into the area to remove any infected aerosol content. Keep the cat quarantined for some weeks after symptoms have disappeared, and vaccinate any other cats in the home in the meantime.
Reduce any possible stress your cat may experience. Especially with FHV, cats are prone to flare ups whenever experiencing stress. Diet change may be needed in cases of symptom recurrence, along with additional veterinary oversight to ensure FIV or FeLV have not developed.
Upper Respiratory Infection Questions and Advice from Veterinary Professionals
Mama kitty
Long haired
14 Years
0 found helpful
My cat is about 14 years old. For the past year she has gotten very sick very quickly. She has been given antibiotics which seem to help for almost two weeks then back to the old way. I've been told it is upper respiratory but I don't know how bad. She constantly sounds nasaled breathing as if a stuffy nose. Drooling constantly some days are better then other, her tongue is constantly sticking out and is very skinny. But the crazy part is she doesn't act sick. She eats ALOT, is active and is always affectionate. Could this be feline aids? She used to be an outside cat but not anymore. I love her very much but don't know what else to do?
Add a comment to Mama kitty's experience
Was this experience helpful?
Pearl
tabby
9 Years
0 found helpful
I have 2 cats, 9y/o. They were both treated with Bravecto because they both had "dog" fleas. Both of my cats had bad side effects~My little female was much worse. She would not eat, was extremely lethargic etc.
Now, it's not quite 2 weeks later and my female has come down with an upper respiratory infection 3 days ago. She still eats very good, is not lethargic. She sneezes yet her nasal discharge is clear, she just barely started to have one eye that waters (clear). I would like to know if she still needs to be taken to the vet. Every time I'm there it seems that one or both get sick.
Add a comment to Pearl's experience
Was this experience helpful?
Kiddo
Tobi
15 Years
0 found helpful
My cat when she breath sound like when my husband snore!! I took her 5 times to diferent vets in less than 2 weeks they gave two antibiotics shots and Neomycin and Polymyxin...she Lost her appetite..However I am feeding her with a serine is been 10 days with the same problem ...I don't know what to do anymore .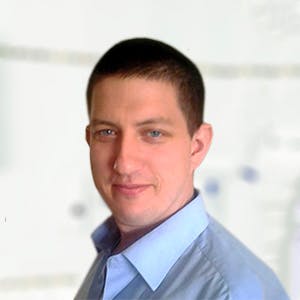 3318
Recommendations
There are various causes for noisy breathing which may be due to changes in the airway (narrowing, laryngeal disorders etc…), infections, foreign objects, heart failure among other causes; without auscultating her chest and doing a thorough examination I cannot determine if there is an infection or another cause. Regards Dr Callum Turner DVM
Add a comment to Kiddo's experience
Was this experience helpful?
Puzzle
Feline
6 Years
0 found helpful
I had been pet-sitting in a friend's home and only coming in to my home once a day to care for my own cats. When I spent my first night back home my orange tabby had coughing and was opening his mouth to breathe . I promptly took him in to the Vet who said he had mild upper respiratory and gave him an 2 week antibiotic shot. Since looking many places online , it seems that the most common cause is a virus and it doesn't make sense to me the use of the antibiotic. While my cat has improved, his symptoms are still there and , unfortunately, his brother and sister are having symptoms. Should I just treat the symptoms and wait another 2 weeks before having any of them seen again? I don't have alot of money to have every cat seen.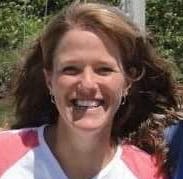 1608
Recommendations
Thank you for your question. Upper respiratory viruses are indeed typically caused by a virus, but often very quickly start to have a bacterial component, as the tissues affected are prone to invasion by opportune bacteria. Cats that are showing signs are often given antibiotics as there is usually a bacterial infection secondary to the virus that is causing the signs. I worry that your cat is still opening his mouth to breathe, as that often means they are having significant problems breathing - if your other cats are having the same signs, as inconvenient as it may be, they should probably be seen, and your first cat rechecked, to make sure that they are okay. I would also make sure that there aren't any new chemicals being used in your house, or fumes that are affecting the cats, since all 3 cats are showing signs. I hope that they are all okay.
Add a comment to Puzzle's experience
Was this experience helpful?
Danger
Half Egyptian Mau
4 Years
0 found helpful
Medication Used
Clavamox antibiotic- oral
Hi, my 4 year old female cat came down with what I thought was the flu about a month and a half ago, didn't get better, so tok her to the vet--she has rapid breathing, fever, watery eyes, sneezing, tiny bit of nose drip (whitish and clear). Vet prescribed clavamox, her fever was down for a few days and breathing rate decreased substantially but I suspect that was due to the anti-inflammatory shot she got at the vet. Took her back in when her symptoms came back in full force, a few days after the antibiotics course was finished. Then got doxycycline, hasn't really improved on that either, xrays showed a LOT of stuff in her lungs. Vet said maybe a fungal infection, though not common around here in south central Kansas. I'm wondering about lung worms. Not sure what to do, breathing rate is scary, what do you think? Any suggestions? Would a nebulizer perhaps help calm her breathing rate down as we continue trying to figure out what's going on?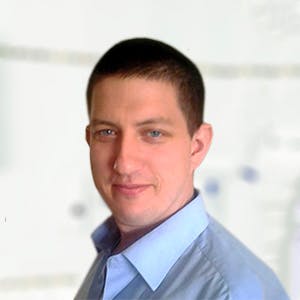 3318
Recommendations
Lungworm infections are uncommon and may not be normally considered in the differential diagnosis, but may occur; diagnosis with faecal floatation or a bronchial mucus smear are diagnostic methods of choice, x-rays and bronchoscopy are also useful but you should discuss with your Veterinarian. If antibiotic therapy hasn't been successful, it may be a case of sending a sample for culture and sensitivity to confirm whether there is an infection (bacterial or fungal) and to determine a suitable antibiotic for treatment. Regards Dr Callum Turner DVM
Add a comment to Danger's experience
Was this experience helpful?
Mini
tabby
11 Months
1 found helpful
Hi, my cat Mini is almost one year old. She started coughing two days ago, then the next day she developed one teary eye and is constantly sneezing. Today it is obvious that she has conjunctivitis. With these symptoms it it obvious to me that she must have feline chlamydiosis. I work with shelter cats in a pet store so that must be where she got this. My question is if I present a vet with all of this information will they be able to diagnose her rather quickly? Furthermore how much will the consultation and then treatment cost? I understand any answer will be a rough estimate and it could be more or less. I just need a ball park here because money is tight right now but obviously Mini needs to see a vet this week. Thank you!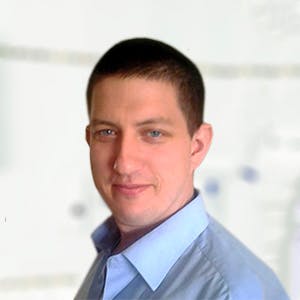 3318
Recommendations
A Veterinarian will listen to your observations, but will still need to make a physical examination regardless since we cannot be giving out antibiotics left, right and centre (also there are legal restrictions too on prescribing prescription medications - depending on where you live); the fact you work with cats and have a list of symptoms will not make a difference to the cost of consultation and treatment (you may hear horses and your Veterinarian hears Zebras). Consultation prices vary (you never mentioned a country or city) from $20 at some charity clinics, $50 at some practices to $90 at others; treatment will also vary depending on the diagnosis and the treatment offered. If money is tight, check the link below for information on help with the cost of veterinary care. Regards Dr Callum Turner DVM www.dogingtonpost.com/need-help-with-vet-bills-or-pet-food-there-are-resources-available/
Thank you for your quick response. That does make sense, I will check out that link.
Add a comment to Mini's experience
Was this experience helpful?
Sherbet
domestic short hair
1 Year
0 found helpful
My cat started sneezing today and hasn't wanted to go out for the last couple of days and has been taking a lot of naps. He is always wanting to be right next to me when usually he is a very independent he has also started snoring today along with the sneezing I can't really afford the vet right now because I just lost my job so I would really like to know what I'm getting into before I make an appointment.
Add a comment to Sherbet's experience
Was this experience helpful?
Gregory
Domestic shorthair
4 Years
0 found helpful
We've been told our cat Greg has an upper respiratory virus, and I'd like to know what it's called.

The only symptoms I've noticed:
-He often will get eye goop in the corner of his eye, though I think that bothers us more than it bothers him.
-He will occasionally get little sneezing fits, though not often.

If you could tell us the name of this virus, if you know it, that would be great! We know it can't be cured, we just want to know what it's called.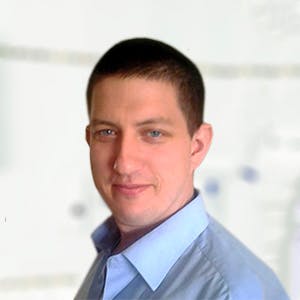 3318
Recommendations
The two most common upper respiratory tract viral infections are feline herpesvirus and feline calicivirus, they both have similar symptoms so it can be difficult to distinguish between the two. Regards Dr Callum Turner DVM www.msdvetmanual.com/cat-owners/lung-and-airway-disorders-of-cats/feline-respiratory-disease-complex-feline-herpesviral-rhinotracheitis,-feline-calicivirus
Add a comment to Gregory's experience
Was this experience helpful?
MG
Sphynx
2.5
0 found helpful
We brought a kitten home unknowingly with pinkeye. Our 2.5 year old cat contracted it as well even though they were kept separate for some time. They were both treated and the problem was solved. However, the adult cat has been having pink eye recurrences and very swollen neck lymph nodes, occasional vomiting episodes with only a clear liquid, and I have noticed her wheeze a few times.

She has quite the appetite still and a very pleasant, chatty, and snuggly attitude still. I think I'm more upset than she feels.

Any suggestions or thoughts on what this is?

Read more at: https://wagwalking.com/cat/condition/upper-respiratory-infection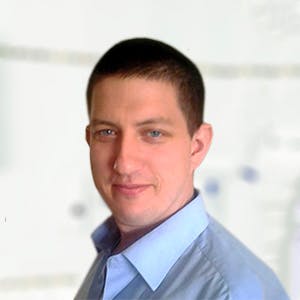 3318
Recommendations
If MG is having repeat occurrences of pink eye, you should visit your Veterinarian again especially if there are swollen lymph nodes and other symptoms; a prolonged treatment for the pink eye may be required as well as a systemic treatment as well. Without examining MG, it is difficult to determine if there is any other underlying issue causing these symptoms. Regards Dr Callum Turner DVM
Add a comment to MG's experience
Was this experience helpful?
Luna
American Shorthair
3 Years
0 found helpful
This cat is a Colony cat. He lives off and on in my garage. About a week ago, I noticed labored breathing and just thought he snores. but the other day he slept for more than 24 hours, waking with himself and his bed soaked in what I thought was drool. I noticed several hours later that his "drool" was tinged yello/greenish. I put on gloves and attempted to open his mouth and I believe I saw what appeared to be a very red patch on his tounge. Almost blood colored but not blood. His gums are almost white. he hasn't eaten or drank in 2 days. He is lethargic and non aggressive. No discharge from eyes or nose. Not sneezing that I can tell. The drooling is excessive. So incredibly excessive and getting worse. The entire side of his face is wet and he doesn't seem to close his mouth. He can still meow. I would take Him to my vet if I had the money I'm working on figuring that out but he is a neighborhood colony cat that I trapped and nutered last year and he just kept coming back to my garage once he learned it was warm, dry, had a bed and food. He lets me touch him, my family and I care for him and I hate that I can't do more for him.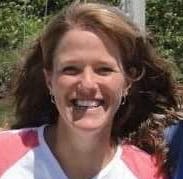 1608
Recommendations
I wish that I could give you more advice for Luna without seeing him. He sounds quite ill, and does need to seek veterinary care. There are many infectious diseases that he is susceptible to that may require treament. many clinics offer a 'free first exam', that may allow you to have him seen and at least get an idea as to what might be going on. i hope that he is okay.
Add a comment to Luna's experience
Was this experience helpful?
Sadie
Short hair domestic
15 Years
0 found helpful
Has Symptoms
runny eye, nasal congestion
I have an indoor only cat and she keeps getting upper respiratory infections. Why does this keep happening and how can she be treated to get rid of it? She sounds so stopped up and wheezing, sounds like she can't breathe. Dr gave Depo inj and antiobiotic pills yesterday but she still sounds terrible.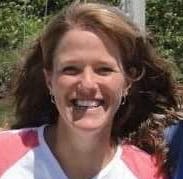 1608
Recommendations
Thank you for your email. As cats get older, they can be more challenged in fighting off regular infections, and common viral disease can cause complications. She may also have a polyp or other nasal growth that may be complicating her situation. She may benefit from a supplement such as Lysine to help her fight any viral disease that might be going on, but if she isnt improving, it would be best to have her rechecked by your veteirnarian to see why she isn't responding to therapy. I hope that she is okay.
Add a comment to Sadie's experience
Was this experience helpful?
Dezy
Himalayan
2 Years
0 found helpful
My 2 Yreka old female cat I have noticed some weight loss but she is super active. I was told by her vet that cause she is indoor she only needs soft food. So I recently switched her to soft food. She has been eating normal and as far as I can tell been drinking water normally she's also been using the litterm box too. I am concerned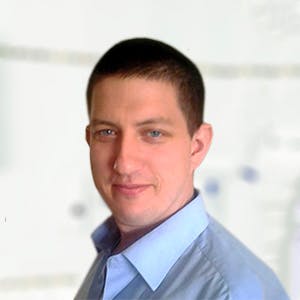 3318
Recommendations
I generally advise against soft food as it can cause many different issues which dental disease, therefore I prefer kibbles but if you will give a soft food you should brush her teeth regularly. It may be that you need to give Dezy a little more food to help keep her weight up, if the weight loss continues switch back to the previous diet to see if she gains weight again. Regards Dr Callum Turner DVM
Add a comment to Dezy's experience
Was this experience helpful?
Jack
Tabby
10 Years
1 found helpful
My 10 year old cat has been sneezing, coughing, and has black "snot" getting stuck in his nose. He is still eating fine, hasn't lost any weight, and is still very active. Should I bring him in to get checked, or should I continue to monitor him?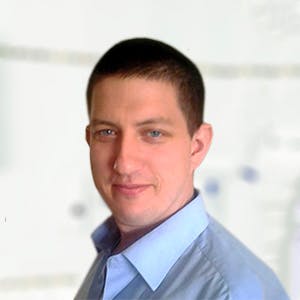 3318
Recommendations
The black mucus may be down to dust irritating his nose giving the appearance of black snot, this snot may also cause irritation to the throat causing coughing and sneezing. Allergies, chemical irritation or an infection may be causing these symptoms. Try Jack with 2mg of chlorpheniramine (antihistamine) twice per day to see if the symptoms improve, otherwise keep an eye on Jack and bring up the problem with your Veterinarian at Jack's next visit. Regards Dr Callum Turner DVM
We brought a kitten home unknowingly with pinkeye. Out 2.5 year old cat contracted it as well even though they were kept separate for some time. They were both treated and the problem was solved. However, the adult cat has been having pink eye recurrences and very swollen neck lymph nodes, occasional vomiting episodes with only a clear liquid, and I have noticed her wheeze a few times. Any suggestions?
Add a comment to Jack's experience
Was this experience helpful?
Oscar
Siamese
5 Months
0 found helpful
Hey! Three months ago I adopted a new kitty, he and his sister were abandoned by their mum and were bottle fed until they were hold enough to eat kibble. When he came home he was being treated for parasites in his digestive system, which are gone by now. First two to three days with us were completely normal. Then, after that, he started developing a bit of mucus in his nose which was audible in his breathing. We took him to a vet who said that if the discharge from his nose wasn't green or yellow in color we shouldn't start medication right away, but if that changed we should bring him back to start on antibiotics. Soon enough he started sneezing yellow/greenish mucus so we took him back and the vet started him on Penamox ( amoxicillin and clavulanic acid) and a acetylcistein based med to help with the mucus- he got a bit better but as soon has the treatment stopped he got worse. We took him to another vet who prescribed a different antibiotic ( I don't remember the name). Nothing improved. We took him back to the second vet who collected a bit of mucus and sent it to analysis to see what bacteria were infecting him. The results came back to Bordetella bronchiseptica and Klebsiella oxytoca. After that the vet prescribed two different antibiotics, one for each bacteria. Slight improvement, but still sick after the treatment ended. The vet referred us to a big veterinarian hospital so they could run further tests. There he had an X-ray and they noticed that his lungs were affected (they showed it to me and where it was supposed to be all white, there was a part of the lung that was black or vice versa, I don't really remember). They had him stay the night and ordered an antibiotic that could kill both bacteria at the same time: amikacin. We took him to the hospital everyday for 15 days for him to take his antibiotic shot. By the end of the treatment his symptoms were almost non existent. Then the fifteen days passed and when the antibiotic shots stopped he began to get bad again. We took him back, the vet recommended another 15 days of amikacin shot. Again, improved massively but his symptoms didn't completely go away. The vet recommended us to wait 15 days to see if he would improve on his own. His last antibiotic day was two days ago and his symptoms are already back: stuffed nose and cough from mucus in the throat. We do drops of saline multiple times a day to relieve his nose, and that helps a lot. He is 5 months old now, has spent three months of his life on antibiotics and I'm not sure what to do anymore. (He doesn't have any vaccinations, obviously. He couldn't take them cause he has been sick since he came to us). Do you have any tips, could this be something else (herpes virus or calici)? The doctors always said that a virus was improbable cause he never stopped eating or playing and never had eye discharge or mouth ulcers. Are they wrong? Should I ask them about some other disease that could be causing this?? It really pains me to listen to him having difficulty breathing from his stuffed nose, I'm desperate for him to get better.
Oh, I forgot! By the end of his second 15 day amykacin treatment he had another X-ray and it was still similar to the first one, the doctor said it could be scaring but he couldn't be sure.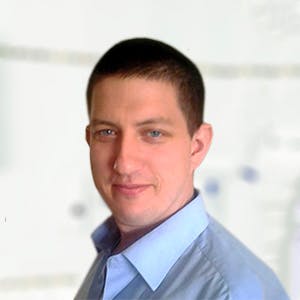 3318
Recommendations
Chronic infections in kittens can be difficult to treat, especially when the infection is disseminated throughout the respiratory tract; if a culture of mucus showed the presence of Bordetella bronchiseptica and Klebsiella oxytoca then a sensitivity test should have been done to look for which antibiotic(s) the infections are sensitive to so that treatment may be directed more effectively. The lungs should be black; if they are white it may show a severe infection, fluid, scarring etc… Other infections are possible, but you would need to speak with your Veterinarian to discuss viral infections and to walk through a physical examination looking for other symptoms. Regards Dr Callum Turner DVM
Add a comment to Oscar's experience
Was this experience helpful?
Tosha
Regular house cat
5 Years
0 found helpful
I have very big problem with my cat. For quite a few months she keeps breathing on her mouth and I see that her condition is worsening (before it used to happen sometimes, but now it came to the point where she is breathing like that while day). The problem is that even though she is an indoors cat, she is very wild and not very friendly, she has been like that since we got her. It's impossible to take her to the vet. There was one vet who was willing to visit us and he said that it's most likely URI. What's strange for me are the symptoms, because she seems to have only open mouth breathing symptom and nothing else that goes with URI. She eats well, she drinks water, she was never really sociable so it's hard to tell, she sometimes comes to cuddle, it's only that breathing that's the problem. Do you have any, any advice to give me? I don't know what to do anymore, I don't sleep for months, trying to figure out how to help her.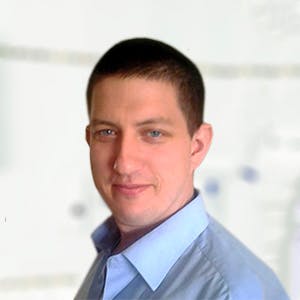 3318
Recommendations
Without examining Tosha I cannot say for certain what the specific cause of the open mouthed breathing is, my main concern would be heart disease or infection; however other conditions including nasal cavity obstruction among others would also lead to open mouth breathing. A thorough examination is really needed, but I do appreciate the problems you have regarding getting her seen; I cannot really think of anything which may help at this time without more information. Regards Dr Callum Turner DVM
Add a comment to Tosha's experience
Was this experience helpful?
Molly
Short hair tabby
8 Years
0 found helpful
My cat Molly has been sneezing and been lethargic a lot recently she had clear mucus on her nose but the last two days it's been a brownish color. She has been eating and drinking but not a lot. I'm very worried about her because she's my best friend. She seems to have lost a bit of weight and has some stinky breath recently as well.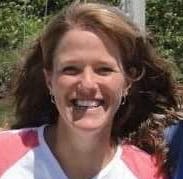 1608
Recommendations
Thank you for your email. Without examining Molly, I can't say for sure what might be going on with her, but possible things that might be going on with her include dental disease, upper respiratory infection, or systemic disease. it would be best to have her examined by your veterinarian, as they will be able to evaluate her, figure our what is going on, and get her started on some treatment. I hope that everything goes well for her!
Add a comment to Molly's experience
Was this experience helpful?
Izzy
DOMESTIC
12 Years
0 found helpful
Have had female cat for 7 years. Was stray that I adopted. Was told at time she could be anywhere from 3-7 years old. So that would make her 10-14. She had gingivitis and flea allergy from beginning. Developed occasional sneezing and bad breath early on. Had non-anesthesia dental cleaning several times that helped both.

Recently sneezing increased and she has yellowish pus coming out of one nostril. Her appetite is so-so because I don't think she can smell. Antibiotics have helped previously for sneezing and bad breath. Vet who has seen her a couple of times thinks she might have mass in nose because of her age and nasal problems. Bleeding has occurred recently due to excessive sneezing.

I fear nasal cancer but also question likelihood of worsening dental problems. One canine tooth became loose not long ago and fell out. Don't know if root came out too.

What diagnostics would be most important? I have limited funds, and not sure I would treat a cancer diagnosis.
Add a comment to Izzy's experience
Was this experience helpful?
Cabo Wabo
Tabby Cat
2 Years
0 found helpful
My cat has been sneezing for the past 3 days and has recently become lathergic. He's still eating fine but he's definitely lost the pep in his step. No discharge from the eyes or nose. Minor coughing. We've been putting him in the bathroom with the hot shower blasting and that seems to help him. We don't have a go to vet and are wondering if we should take him to the vet, or will this sort itself out.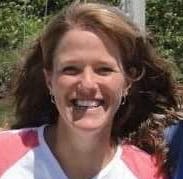 1608
Recommendations
Thank you for your email. If he is becoming more lethargic, and sneezing, it may be time to take him to see a veterinarian. There are some upper respiratory infections that can cause fever and make cats feel like they have the flu, and treatment may help him. A veterinarian will be able to examine him, take his vital signs, and prescribe medication that should make him feel better. I hope that he recovers well!
Add a comment to Cabo Wabo's experience
Was this experience helpful?
Lena
Tabby DSH
2 Years
0 found helpful
I adopted sister rescue cats who had respiratory symptons. One of them had the usual running nose & eyes, sneezing etc. but the other cat worsened and stop eating and became very latharic. I had to return her to the clinic for treatment and was there for 3 weeks fed from a syringe, IV fluids, pain medications and antibotics. She developed sores in her mouth and on her gums. When I brought her home she appeared recovered from the "cold" but has weakness in her back legs causing her to fall and lose balance. Although she has greatly improved over the last month she still shows some weakness. She is very playful and runs and jumps (low areas) although she will stumble. The clinic said it may take months to regain full strength in her back legs. She is eating well.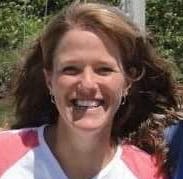 1608
Recommendations
I'm glad that Lena is slowly improving. Some viral diseases and infections can have a lengthy recovery. If you are not sure that she is recovering normally, it would be a good idea to have a recheck for her at the clinic to make sure that everything is progressing as expected.
Add a comment to Lena's experience
Was this experience helpful?
Dolce
Tabby orange
3 Years
0 found helpful
Has Symptoms
Lethargy, sneezing, no appetite,
Medication Used
Antibiotics started today
What should I do about my new adopted 3 yr old cat from the shelter? She's been sneezing, watery eyes, no appetite and lethargic. I gave her some treats to motivate her to eat but, she threw it up. I'm worry if she doesn't eat will lose weight or get worst. Help!! Pls advice! Thx!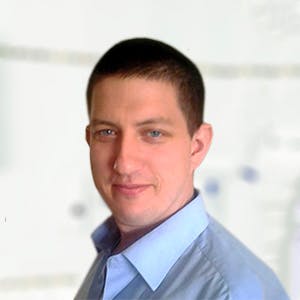 3318
Recommendations
If Dolce has been started today on antibiotics you should do nothing else except administer the dose prescribed and ensure that she is drinking and eating. When a cat goes into a new home they are exposed to a new environment which may irritate their respiratory tract and cause respiratory symptoms; see how she is with the antibiotics, if there is no improvement return to your Veterinarian. Regards Dr Callum Turner DVM
Could it be herpe virus which 80% of cats have. I use Lysine and is usually cleared up in a week to 10 days.Dosage 500mg 2x dailly.
Add a comment to Dolce's experience
Was this experience helpful?
Mr.Boo Griffin
Tuxedo cat
12 Years
0 found helpful
Has Symptoms
Snotty yellow nose, watery left eye
My cat is a tuxedo cat. He is 12 yrs old in human years. I moved him to Bainbridge,Ga. And had to move him back to Tifton,Ga. Because his health started declining. He started sneezing excessively,left eye watering terribly, and snot shooting out of his nose when he sneezes. I have been to a vet several times about this and they give him a steroid shot that makes him feel great for a few days and the same white milky antibiotic for 2 weeks. He then just slowly goes back into it all over again. There is something else wrong and I am not getting any answers. Can you helpe?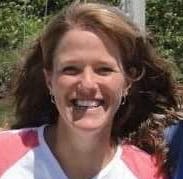 1608
Recommendations
Cats are commonly affected by upper respiratory infections, but Mr. Boo may also have a growth in his nasal passages, or a resistant bacterial infection. Without seeing him, it is difficult for me to comment on what might be wrong with him. If you don't feel that he is getting adequate care, there is nothing wrong with seeking a second opinion to try and find out what is happening with him. I hope that he is okay.
Add a comment to Mr.Boo Griffin's experience
Was this experience helpful?
Jackson
Cat
9 Years
I adopted my cat Jackson about a month ago. He was sneezing and had watery eyes, but I thought it was just allergies. Now he's not acting right at all. He's hiding, which he never has done. He refuses to eat or drink anything, he doesn't want to be touched, and he is acting really grumpy. In addition, he is drooling, there's a clear discharge coming out from both eyes, and he coughs really bad. He is normally a very talkative cat, but the only noises he makes are grunting sounds. I'm very worried because he does not look good. Today is Sunday and no vet clinics are open, the ones that are were unwilling to look at him without an appointment, which they said they were all taken. I'm not really sure what to do. Any suggestions?