What is Urinary Bladder Cancer?
Urinary bladder cancer in cats is characterized by an abnormal growth of cells within the urinary bladder. The most common type urinary bladder cancer seen in cats is rooted from a tumor called transitional cell carcinoma (TCC). This type of cancer-causing tumor forms from the cells lining the thick wall of the bladder and can quickly spread to the lymph nodes, kidneys, lungs, and bones as well as adjacent urinary tract organs (vagina, prostate, urethra, ureters). Urinary bladder cancer is a rare disease in cats, as a near 1 percent accounts for all TCC feline cases, but this type of cancer is fast acting and deadly.
Like most forms of cancer, urinary bladder cancer in cats is an abnormal growth of cells that has occurred for idiopathic (unknown) reasons. Urinary bladder cancer is most commonly seen in female cats around the age of seven, but is also seen in males. Urinary bladder cancer in cats mimics the same symptoms as a bladder infections, which makes it critical for pet owners to have their feline examined by a veterinary medical professional.
Symptoms of Urinary Bladder Cancer in Cats
The first signs of urinary bladder cancer mimic those of a bladder infection and most pet owners interpret straining to urinate, frequent urination, and urinary incontinence as a simple bacterial infection. Urinary bladder cancer, however, easily spreads to other areas of the body and may soon show the following symptoms:
Bloody urine
Urethral obstruction causing an inability to urinate
Pain upon palpation of the back or pelvic regions
Weakness
Exercise intolerance
Polydipsia
Polyuria with only a small amount of urine passed
Vocalization upon urination
Coughing
Difficulty breathing
Vomiting
Anorexia
Weight loss
If the feline has an obstructed urethra, the cat will have a full bladder without the ability to urinate, which becomes an emergency situation instantly. If your cat is continuously going to the litter box to urinate and no urine has been passed, seek emergency veterinary help immediately.
Causes of Urinary Bladder Cancer in Cats
Urinary bladder cancer in cats, as well as in all other mammals, occurs for idiopathic reasons. Cancer itself is the result of mutated cells upsetting the body's routine regulation of cell replacement, but the particular reason why this happens is not straightforward. Veterinary specialists have reported that obese felines have a higher chance in developing the disease, but excessive weight is not directly linked to this condition.
Diagnosis of Urinary Bladder Cancer in Cats
Diagnosing urinary bladder cancer in cats begins with a physical examination, blood tests and urinalysis to rule out the possibility of a urinary bladder infection. However, a urinalysis can also detect the signs of urinary cancer too, as traces of cancer cells can occasionally be found in the urine. A feline's blood work often has a normal result even if he or she does have urinary cancer, but a blood analysis is helpful to evaluate other organs the cancer may be affecting. Your veterinarian may choose to perform a VBTA test, or veterinary bladder tumor antigen test, a type of urine screening test to detect a bladder tumor. The VBTA test will either show a positive or negative result. If the result is positive, your veterinarian may proceed to perform the following diagnostic exams:
Ultrasound
An ultrasound of the abdomen can help the veterinarian determine the size, location and activity of the tumor inside the bladder.
X-ray
An x-ray may be used to detect where the cancer has spread throughout the body, but may prove ineffective for locating the bladder tumor itself without a highlighting element (cystogram).
Cystogram
A cystogram is a test that introduces a special dye that will highlight the insides of the cat and highlight the tumor on x-ray.
Biopsy
Once the tumor is located, a biopsy can be taken from the mass to evaluate if it is malignant or benign.
Treatment of Urinary Bladder Cancer in Cats
Treating urinary bladder cancer in cats can be attempted through surgical removal of the tumor, chemotherapy and/or radiation therapy.
Surgical Treatment
Surgically removing the bladder tumor is only possible when the mass is located in a non-invasive area. If the tumor is found within the urethra or ureters, as in most cases, surgical removal would not be advised for these are vital structures. In that case, the veterinarian may perform a debulking surgery which would simply reduce the tumor in size. Debulking is only a temporary treatment to alleviate symptoms, as the mass will continue to grow back.
Chemotherapy Treatment
The perfect chemotherapy drug mixture is still to be decided for effectively treating urinary bladder cancer, as less than 20 percent of felines respond to the current protocol.
Radiation Therapy Treatment
Radiation therapy has proven to be more effective than chemotherapy in treating urinary bladder cancer in cats, but radiation rays often damage urinary structures.
Treatments for urinary bladder cancer in cats are performed to give a feline a better quality of life, but there is no cure for this disease.
Recovery of Urinary Bladder Cancer in Cats
Whether you choose to seek treatment for your cat's urinary bladder cancer or not, the overall prognosis for an affected cat is poor. Cats that have received treatment are estimated to live between six months to a year, whereas untreated cats often pass at four to six months.
Your veterinarian may prescribe an anti-inflammatory drug, such as pirioxicam, to relieve bladder pain and provide a better quality of life for your cat. Ask your veterinarian about the best recovery and management options for your cat, as each urinary bladder cancer case is different.
Urinary Bladder Cancer Questions and Advice from Veterinary Professionals
Maya
Calico
6 Years
0 found helpful
Medication Used
Cerenia 16mg tablets 2 boxes of 4
Convenia 80mg/ml injectable 2 doses
Hi, this issue started three weeks ago. It began with Maya (who is normally a very good girl) urinating on everything, literally. I couldn't get items into the washing machine faster than she was soiling the next. There has been a lot of stress in our lives recently and I thought maybe she was acting out even though it wasn't like her. So I got mad at her which I'm sure didn't help. Until I saw she had blood in her urine.
I took her to a new vet since we were between vets due to a move. The new vet prescribed an antibiotic, gave her fluids and took a urine sample to be analyzed.
The prescription could not be administered, my cat refuses liquid meds. Unfortunately the vet could not offer a pill or an alternative med.
Over the next two days her symptoms grew worse so I took her to a larger facility since the original private practice vet was closed on the weekend. The second doc gave her fluids as well and an injectable antibiotic, Convenia, that lasted two weeks without any additional pill or liquid. She also prescribed Cerenia for inflammation and Tramadol for pain and to ease her anxiety.
That seemed to do the trick until the other vet called with results of the culture. The results came back showing a particular bacteria that the injectable antibiotic would not treat. She recommended Clavamox 125mg. I told her Maya was improving and doing well since her visit to the second vet four days prior. But she was insistent that she go on the secondary med. I checked with the second vet she agreed so I relented and gave her the Clavamox. It gave her diarrhea almost immediately. I did what I could to help Maya manage it. But after neither vet could offer an acceptable solution I decided to stop the med until she got through with the first. Especially since she had been improving before that.
Things got better with her litter box business but her backside itself is in bad shape. She is either overgrooming due to 'urine burn' or the urine is getting everywhere when she goes to the box. No one knows the answer all we know is her bum looks like a baboon and is not improving. Several attempts to get her to stop the grooming activity have been made, Donut collar, Thunder Shirt, isolation, scent free baby wipes for cleaning and Neosporin to help the healing process but it hasn't improved much.
Two days ago I came home to find small amounts of urine just outside her box, they were dark brown, almost black. Called the second vet, who I now consider Maya's doc, and she said to bring her in for a blood test, urine sample and urine culture. Which I did yesterday. At that time Maya was urinating and defecating normally. The only issues were her bottom being bald and sometimes wet with urine and she seemed to be running a fever, warm to the touch.
At her visit her temperature was normal and another ultrasound showed no sign of anything out of the ordinary. The doc said the walls of her bladder may be a little thick but nothing alarming.
We went ahead with the plan to do a blood test, urinalysis and urine culture. I guess it took awhile to get the urine from her. The tech said they had a hard time getting it. When I asked why she said Maya didn't want to give it. I didn't take it any further except to make sure they got it and that it was NOT a table sample this time like the original vet had done.
This morning Maya cannot pee. She goes to the box, strains but very little or nothing comes out. A call to the vet got us nowhere. They have no reason for the overnight change. The blood results came back normal. Her urinalysis came back with no bacteria present, and the culture isn't back yet.
In the meantime, I have given Maya a small dose of Tramadol to help relax her. The vet approved this.
With that history, my question is: Could this be Bladder Cancer? If so, how do we find out for sure? If not, what else could it be, and what might be the cause for her backslide after the last vet visit?
Thank you in advance for your time and care.
Kindly, Maya's mom Jules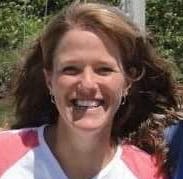 1076
Recommendations
I'm sorry that Maya is having all these problems. The only thing that I can think of that hasn't been covered by your veterinarian is that some cats will get a stress-induced cystitis, and those sometimes respond to a medication called Amitryptilline, and Feliway to decrease stress. Bladder cancer would have been evident on the ultrasound. Sterile cystitis can be challenging to treat, but decreasing stress and increasing water consumption help - your veterinarian can let you know more about this condition.
In case you're still thinking of other possibilities, she has diarrhea now too. Sadly.
Hi Dr. King,
I forgot to mention that I've had two Feliway plug-ins going since the first day this all started.
But I will ask my vet about Amitryptilline.
If you think of anything else please let me know.
Thank you so much for your time!
Kindly,
Jules
Add a comment to Maya's experience
Was this experience helpful?
Sonic
Bengal
16 Years
1 found helpful
Medication Used
Pain medication, prednisilone, antibiotic
Sonic was diagnosed with lymphoma 1.5 years ago and still in remission. Dropped the clorambasil and cut back on the prednisilone. He started peeing blood, straining and appeared to be in pain. I rushed him to the ER and they said he had a large clot in his bladder, gave him a long acting antibiotic shot,subcutaneous fluids and pain medication. The next day I noticed him staggering and suspected anemia and rushed him back to the ER where he got several blood tests and reconfirmed a bladder clot. Test showed severe anemia and abnormal potassium levels. All else was normal. He is staying at the ER and had a transfusion which didn't bring his levels up enough so will get a 2nd transfusion. They will take urine (free catch and sterile) to check for UTI. I will also get a more extensive ultrasound to see if the clot is hiding a tumor. He is on IV fluids and an herbal supplement to help stop the bleeding. Would like your opinion to see if any other suggestions.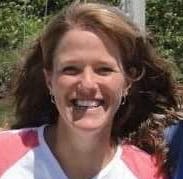 1076
Recommendations
It seems that your veterinarian is covering all the bases for Sonic, and they are trying to get to the bottom of the cause for the clot. I hope that they are able to find something that is curable for him.
Thanks. They did find bacteria in his urine that the current antibiotics are not addressing so sent the urine sample out to determine what antibiotics he should be getting. I am hopeful this does the trick.
Side note: on reading many of the owners notes I think the vetake of some have been too quick to make a cancer diagnosis. My opinion is would be best to confirm with a vet oncologist or take to an ER clinic who are good at triage and testing.
Add a comment to Sonic's experience
Was this experience helpful?
Tommy
Street cat
2 Years
0 found helpful
Has Symptoms
Polyuria with small amount of urine
My cat has been urinating with difficulty and there is blood in his urine. I took him to vet twice,they gave some medications and I changed his dry food to a prescribed food and each time he got better for 2 days and then again started to show symptoms. There were some crystals in his urinary tract. He pees on my bed all the time and it's been near a month! And now I think when I touch his back,where his tail starts, he tries to stop me, like he has pain! He is sterlized.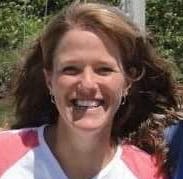 1076
Recommendations
I'm sorry that Tommy is having that problem. There are other causes for blood in the urine in cats, and he may need a urine culture, or an ultrasound to evaluate why this is happening and not resolving. Urinary issues can be quite painful for cats, and he may need pain control as well. It is important to make sure that he is continuing to urinate until this is resolved for him, as male cats can form urinary blockages that are life-threatening. If at any point he isn't urinating, and is straining, that is an emergency. Until then, a recheck with your veterinarian would be best as he doesn't seem to be responding to normal therapy.
Add a comment to Tommy's experience
Was this experience helpful?
Madsocks
Feline
17 Years
0 found helpful
My beautiful Madsocks was 17 1/2 years old; On Monday - I found a spot of blood and he was eating less food. I would cradle him in my arms and wash his paws looking for a cut and he would just purr. On Tuesday - I found a couple more spots of blood, he also was not eating or drinking much, late Wednesday night - he started urinating blood and still not eating well, and completely stopped drinking. Thursday morning I took him in to see the vet hoping it only was just a UTI. He was still himself, trying to jump off the examination table. 7 hours later I get the dreadful call that its bladder cancer (the whole bladder) and his kidney was shutting down. When I went back to the office for my last hugs and kisses, he was no longer the cat I had, but just a ball of fur that could no longer stand on his own, I hated seeing him like this. I asked what happened to him & they told me he went downhill after i left, he was just being strong for me. I had to make the dreadful painful decision to put him down. I asked if he could be put on meds., but the vet told me it would not stop the bleeding. All I want to know is, could he have lived on pain meds. without any pain and does it hurts them when they are losing blood? I just wanted him to die in my arms at home. It makes me feel so guilty, I wish there was there was something more I could of done for him.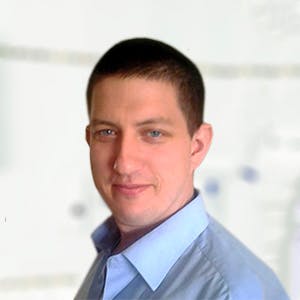 2492
Recommendations
Bladder cancer is a very serious condition and when it gets past a certain point, then it really comes down to palliative care which at times isn't ideal because you will still have all the other symptoms. Each case is different, but if the whole bladder was affected instead of one area then I believe you made the right decision for Madsocks, factoring in his age and symptoms. Regards Dr Callum Turner DVM
Add a comment to Madsocks's experience
Was this experience helpful?
Cookie
Domestick shorthair
18 Years
0 found helpful
My cat just turned 18. We had 2 major snow storms. Back to back that knocked out our power for a week during that time period I noticed he was having a problem p eeing he would go on but nothing would come out, He's struggle but no crying no blood no going outside the box he's still eating drinking and plays with the other cat. No signs of lethargy. Took him to one vet who basicallly did an exam told me he had bladder cancer and there was nothing I could do. Got a 2nd option because my gut was telling me they were wrong saw the 2nd vet he goes it could still be stomach cancer but it could also be a sevier bladder infection. They have him fluids an antibiotic and something else. They don't see any rumors stones or blockages he was fine before the storm and then after is when he started to have a problem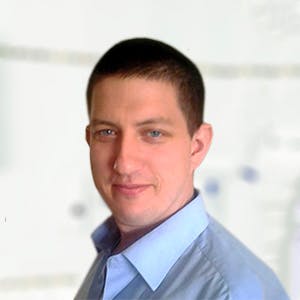 2492
Recommendations
Without examining Cookie I cannot say what the specific cause is for the symptoms; an x-ray or ultrasound would be useful to check the urinary bladder and the rest of the abdomen to look for masses or any other abnormality. In older cats, there are many possible causes for urinary issues which may also include spinal issues causing the sphincter to not relax to allow urination; give treatment as prescribed by the Veterinarian and monitor for improvement. Regards Dr Callum Turner DVM
Add a comment to Cookie's experience
Was this experience helpful?
Mango
dsh
18 Years
1 found helpful
Has Symptoms
Drinking only small amounts of water
Drinking small amounts of water,
Drinking only small amounts of wate
Male cat had blood work done on Monday after I reported blood appearing in the form of two drops in the cat's urine, small drops of urine and sitting in litter box for long periods of time and only producing a drop or two. Received call back from vet to bring cat back today, two days after his exam, to be tested for UTI. This is where things got bad. Ultrasound brought in when techs couldn't get into the bladder for urine. Urine was so sparse and the Ultrasound showed why. My 18 year kitty has a large tumor blocking the opening, and taking up large amount of space in bladder . Vet says surgery would not work and that the cat may have 3 weeks left of life. He has been put on painkillers but I worry about how awful it must feel not to be, able to get the urine out fully and want to know if his pain meds would ease all his pain.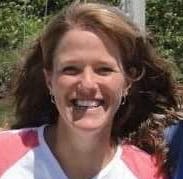 1076
Recommendations
Thank you for your email. I'm sorry that this is happening to Mango, that is very sad. If he is unable to urinate, I agree, that is terrible. If he is able to urinate and can be kept comfortable, pain medications may help. It would be best to discuss with your veterinarian what his quality of life might be, and what the best options are for him.
Add a comment to Mango's experience
Was this experience helpful?
Tigger
Calico
5 Years
0 found helpful
Has Symptoms
Peeing outside of Litterbox
My cat was diagnosed with bladder cancer back in October 2017. She was very bad at the time — bloody urine, she couldn't pee, she was vomiting, etc. Since then, she has not experienced any of these symptoms. We had started feeding her nutritious food that is supposed to help with her kidney and liver. Is it possible that she may have beaten the cancer? Our family can not afford a trip to the vet unfortunately so we are not sure of what's going on. Thanks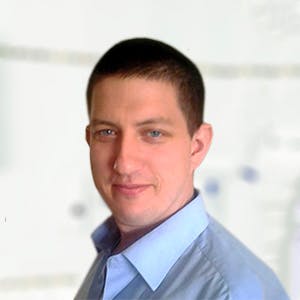 2492
Recommendations
Cancer doesn't get cured by dietary changes but the changes and any other immediate treatment may have helped alleviate symptoms; transitional cell carcinoma is an aggressive malignant tumour which the most common urinary tract cancer in cats. I would recommend visiting a charity clinic or reaching out to a nonprofit for help getting Tigger examined so that you can compare how things are now with October 2017. Regards Dr Callum Turner DVM
Add a comment to Tigger's experience
Was this experience helpful?
Ling
Domestic longhair
18 Years
0 found helpful
My 17 1/2 year old male neutered cat had a bladder tumor removed 12 days ago. It was a surgical resection and they got it all out with good margins around the tumor. He is out of pain and recuperating well and is having his stitches removed in 4 days. He is urinating more often due to the surgical resection of the bladder. Vet says in 6 weeks, the bladder will stretch out and become bigger and he won't need to urinate as often as post surgery. No metastasis were visible in ultrasound or Xrays and the tumor was not in the trigone area. I wonder why his belly is getting fatter so soon, he is eating and drinking pretty, and also has been a diabetic since 2013 and I have been giving him Lantus Insulin injections for 4 1/2 years twice per day of about 3-4 units each injection. Is a full belly normal or could it be anything having to do with the surgery? What are the chances of TCC showing up somewhere else when it didn't with all the scans and ultrasounds we have done up to the surgery point? Another specialist did an ultrasound guided biopsy a month ago so I don't know for sure if there was any possibility of "seeding" from the biopsy through the abdomen to the bladder but these were oncologist vets at each facility and I only moved him to a better one for the surgery because the 1st place didn't want to attempt removal of the surgery due to my cat not responding well to anesthesia on a first attempt back in January. So, I found a better vet/doctor who specializes in oncology surgery only and it was a total success. The removed tumor was mineralized and "pokey" and was cutting his bladder making him pee blood. He is out of all that pain now and urinating with no blood anymore because the tumor was fully removed. How long can he live? - biopsy said it was TCC.

Read more at: https://wagwalking.com/cat/condition/urinary-bladder-cancer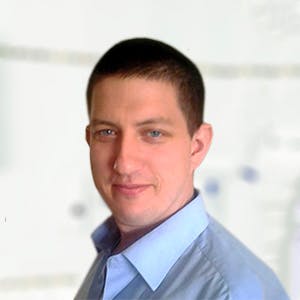 2492
Recommendations
Swollen abdomen may be caused by some inflammation from the surgery, however it is not possible for this abdomen to be full of metastasis or other tumours so soon after surgery; if there were any other tumours, they would have shown up at some point during x-ray, ultrasound or surgery. If the transitional cell carcinoma was removed with good margins and no metastasis, then prognosis is excellent; time and histopathology will tell. Regards Dr Callum Turner DVM
Add a comment to Ling's experience
Was this experience helpful?
Mayo
Ragamuffin
3 Years
2 found helpful
Cat has had blood in urine for 2-3 weeks now. Had antibiotics and 10 days of Metacam still there. Fine in herself - eating, drinking, going in her litter tray, not straining, going outside as usual. She's only 3 & a half.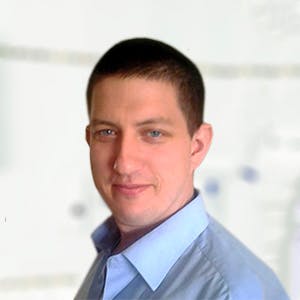 2492
Recommendations
There are various causes of blood in the urine in cats; urinary tract infections and urinary stones are the most common causes but other causes may include tumours, poisoning, trauma, kidney disease among other causes. I cannot really say what the cause would be without an examination, if urinalysis hasn't been done yet it would be a good start. Regards Dr Callum Turner DVM
My 14 year old female kitty was diagnosed with bladder cancer recently. The vet used an ultrasound for diagnosis. Treatment options leave little chance of recovery. The vet suggested to allow her to live her life the way she wants, try to make her comfortable. The vet prescribed some pills for pain and inflammation. We are very sad at this development because she is such a gentle soul. She seems to be normal otherwise. The tumor is not near the urethra according to the vet. The vet said she might have up to a few months to live.
Add a comment to Mayo's experience
Was this experience helpful?
Emma
Long haired tabby
21 Years
0 found helpful
Has Symptoms
Increased thirst, no eating or drin
My cat was diagnosed with bladder cancer via ultrasound about one year ago. I'm trying to determine when I should euthanize her now. Her most recent ultrasound should a large tumor filling the bladder and ascites. It was a targeted exam so I didn't see hydro or liver mets.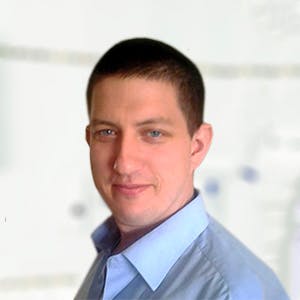 2492
Recommendations
This is not an answer I can give you, you need to decide based on Emma's quality of life and other factors whether the time has come or not; if I could examine her and see ultrasound blood tests etc… I may make a suggestion but without at least an examination I am not in a position to advise you; however, if you are already thinking about it then it may be the time. Regards Dr Callum Turner DVM
Add a comment to Emma's experience
Was this experience helpful?
Stripes
American Bobtail
14 Years
1 found helpful
Our vet said our cat probably has a bladder tumor. She has had bloody urine for months. I work for the vet part time so he allows me to bring home injections of Dexi am deathly Convenia about every 10 days. She is also a diabetic and we give her insulin injections 2x a day. Over the course of the last week or so it seems as though she can't empty her bladder. She strains to urinate and only drops come out. We are worried that if the tumor is preventing her from being able to empty her bladder she will become increasingly more uncomfortable and possibly become blocked altogether. She is 14 years old, so we don't want to operate since the odds of them being able to remove the tumor aren't good to begin with. Is there anything else we can do for her?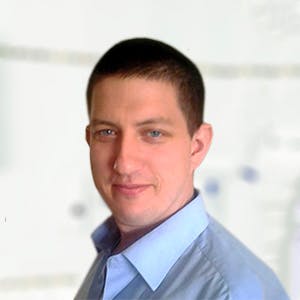 2492
Recommendations
It would be useful to confirm the presence of a urinary bladder tumour with imaging studies which would also confirm the specific location of the tumour; transitional cell carcinomas for example like to form around the neck of the bladder which can cause issues with urination when the condition has progressed enough. I would speak with your Veterinarian about piroxicam or meloxicam therapy to see if there is any improvement overtime. Regards Dr Callum Turner DVM http://veterinarymedicine.dvm360.com/just-ask-expert-transitional-cell-carcinoma-bladder-and-piroxicam www.research.ed.ac.uk/portal/files/14626935/Clinical_features_survival_times_and_COX_1_and_COX_2_expression_in_cats_with_transitional_cell_carcinoma_of_the_urinary_bladder_treated_with_meloxicam.pdf
Add a comment to Stripes's experience
Was this experience helpful?
Naomi
Domestic shorthair
9 Years
0 found helpful
Has Symptoms
vocalization during release
I adopted a 9 yr old cat from the Humane Society about a month ago and she progressively has become sicker and sicker. In the beginning she walked with a flick in her back tail and not very active. Now being a nine yr old, I thought that was normal, however, she began to not be able to extend her back legs even when she was walking as well as screech when anyone touched her hind area. Now, in between throwing up anything she eats and have constant diarrhea, she is urinating blood and just laying down.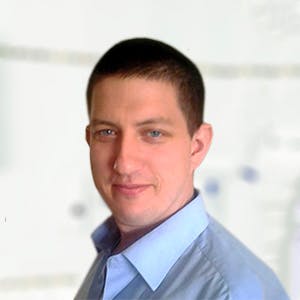 2492
Recommendations
Given the number and severity of symptoms that Naomi is presenting with, you should visit a Veterinarian for a thorough examination as there are various causes for the symptoms you've described and especially given her age we need to make sure that there aren't signs of urinary bladder cancer, kidney disease among other causes. Regards Dr Callum Turner DVM
Add a comment to Naomi's experience
Was this experience helpful?
Boo
Calico
16 Years
0 found helpful
My female cat was diagnosed with kidney disease about 2 months ago. Shortly after I found out she also has bladder cancer. The tumor is too large to remove, or do chemo or radiation. She was being treated for UTI's the past year and I had no idea she had cancer. I'm just sick about this. What causes bladder cancer? I've always taken excellent care of her and the best food there is.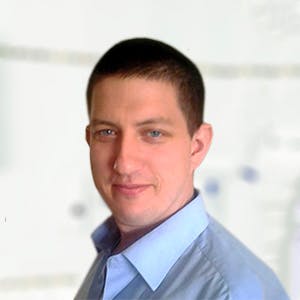 2492
Recommendations
Bladder cancer (transitional cell carcinoma is the most common) is uncommon in cats in comparison to dogs; it is thought that this type of cancer is formed by tryptophan metabolites which accumulate in the bladder and are known carcinogens. Treatment for transitional cell carcinoma can be tricky due to position of cancer in the bladder as well as other factors such as age and general health; piroxicam has shown some success in dogs but there is no evidence of success in cat but a therapeutic dose is published and may be a course of action if you discuss with your Veterinarian, check the DVM360 link below. Regards Dr Callum Turner DVM https://wagwalking.com/cat/condition/transitional-cell-carcinoma http://veterinarymedicine.dvm360.com/just-ask-expert-transitional-cell-carcinoma-bladder-and-piroxicam
Add a comment to Boo's experience
Was this experience helpful?
Twiggy
Siamese
16 Years
0 found helpful
I received my Siamese at an older age she would frequently run out of the litter box and meow. I associated much of her noice becaus she is a very vocal cat. Lately she has been urinating in random spots and I just assumed old age was a factor and a recent move. Within the last week she has begun urinating in her sleep and wishing the last few days a mass quickly developed and opened on her back paw. Could this all be cancer related? I work in healthcare and have been cleaning and changing her bandage as well as applying a silver antimicrobial wound gel. I will be taking her to the vet as soon as I can. I am hoping for some info in the meantime.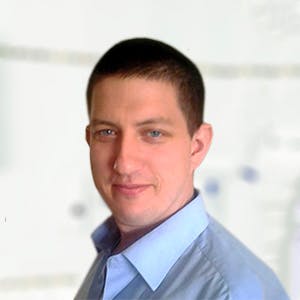 2492
Recommendations
Urinary incontinence may be caused by a variety of issues which may include infections, urinary stones, spinal trauma, nerve inflammation, bladder cancer among other issues. Make sure that you regularly clean the wound on the paw and clean her when she urinates on herself. I cannot say what the specific cause is but urinalysis and a thorough examination would help. Regards Dr Callum Turner DVM
Add a comment to Twiggy's experience
Was this experience helpful?