Being in Heat in Cats
Veterinary reviewed by: Michele K.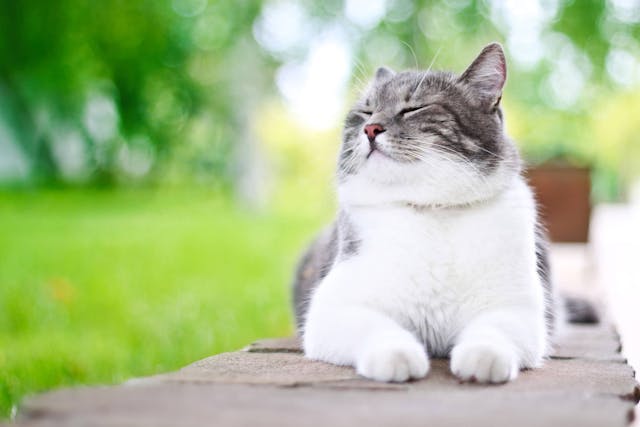 Veterinary reviewed by: Michele K.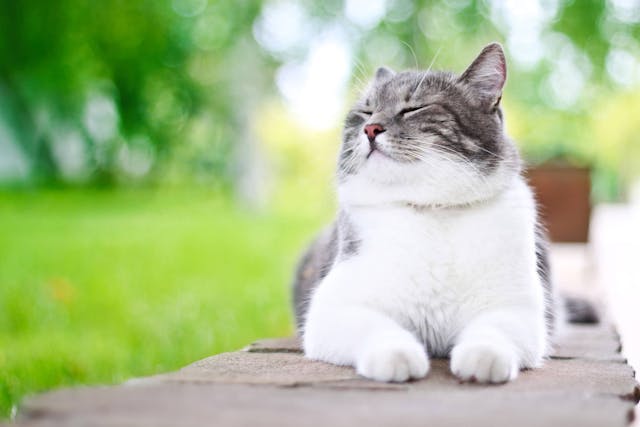 What is Being in Heat?
When a cat seems to be always in estrus, or heat, it may be related to a few conditions. However, many cat owners believe their cat is always in heat even though that may not be the case. When a cat is in heat, it seems like a very long time. Once a cat goes into heat, the cat will continue to remain in heat for about one week, or up to 10 days, until she becomes pregnant. This cycle will repeat every 14 to 21 days. If the amount of light in the day begins to decrease in the fall, the cat typically will come out of heat. For cats that don't seem to take a "break" after the heat period of 7 to 10 days, they may be experiencing what is known as persistent estrus. This could be a sign of a health condition and should be examined by a veterinarian. Reasons for persistent estrus could be two things, as follows:
Ovarian cysts
Ovarian cancer
Why Being in Heat Occurs in Cats
A continuous secretion of estrogen is what causes persistent estrus. This can be caused by two different conditions. Persistent estrus in cats occurs because of:
Ovarian Cysts
Ovarian cysts are sacs of fluid or substance that can form within the ovary or on the ovary. There are several types of ovarian cysts, and most are benign. A cat with cysts that are causing issues will typically undergo surgery.
Ovarian Tumor
An ovarian tumor secretes more estrogen than normal.  A common tumor of the ovary is the granulosa cell tumor. Malignant tumors should be removed as there is risk of metastasis.
Top
What to do if your Cat is Being in Heat
If your cat is in heat consistently, make an appointment with your veterinarian. He will perform a complete examination, including laboratory testing such as urinalysis, blood work, and biochemistry profile. This will give the veterinarian much needed information about the cat's organ functionality and will check for various conditions. 
Your veterinarian will also ask you questions about your cat's heat cycle. He will want to know the precise age of the cat, if your cat has given birth to a litter, and whether  your cat has had a false pregnancy. The veterinarian will want you to describe in detail your cat's behaviors when in heat.
Once the laboratory results have come in, your veterinarian will take a close look at what could be going on with your cat. He may want to check for any ovarian abnormalities by performing specific tests such as radiography and an ultrasound. These tests will take a closer look at the ovaries and determine if your cat may possibly have a tumor or a cyst, both of which could cause persistent estrus.
If your cat has a cyst on her ovary or has a tumor, your veterinarian will explain to you in detail the treatment plan. He may also recommend, once treatment is complete, that you spay your cat in order to prevent her going into heat and thus, removing her chances of becoming pregnant.
Top
Prevention of Being in Heat
The only way to prevent your cat from going into heat is to have her spayed. Although it may be difficult to prevent an ovarian tumor or cyst, keeping your cat's regular veterinary checkups is crucial. During these visits, your veterinarian will perform a complete examination on your cat, and if your cat is showing symptoms of any pain from an ovarian tumor or cyst, such as abdominal pain, even if your cat going into heat repeatedly is not an issue, your veterinarian will be able to diagnose the condition early.
As soon as you notice your cat continues to go into heat, it will be very important to make an appointment with your medical professional. Catching a tumor early, especially a cancerous tumor, can cause your cat to have a much better prognosis. Finding an ovarian cyst in the early stages can prevent the cyst from rupturing, which can cause more health problems.
Top
Cost of Being in Heat
If your cat has an ovarian cyst, the cost of treatment can be approximately $750.If your cat has a tumor on the ovaries, it may cost $100 for a biopsy, and more for the removal, depending on the size and location of the ovarian cyst.  Having your cat spayed early in life can cost signifiantly less.  
Top
Worried about the cost of treating your pet's symptoms?
Pet Insurance covers the cost of many common pet health conditions. Prepare for the unexpected by getting a quote from top pet insurance providers.
Being in Heat Questions and Advice from Veterinary Professionals
Cat
One Year
40 found helpful
40 found helpful
So we want to get my cat fixed, but literally every time we have a guest over, she goes into heat. I understand how irrational and just not true that sounds, but I'm serious. No matter how long it's been since her last heat, even if only a few days, she will immediately go into heat the following day after a guest comes over. This is making it pretty impossible to get her fixed since we never know when she will or won't be in heat. Should we just get her fixed anyway? I saw online you shouldn't do it when they're in heat.
Dr. Sara O. DVM
40 Recommendations
Hello, You can fix your cat while they are in heat. I help a cat rescue and have successfully spayed many cats while they were in heat. Cats do seem to come into heat at odd times making it very hard for you to schedule surgery for your cat.
July 11, 2020
Was this experience helpful?
Calico
17 months
13 found helpful
13 found helpful
Is something wrong with my cat it seems like she's been in heat for months she keeps meowing and moaning loudly day and night I can't get her spayed tell sept
Dr. Sara O. DVM
13 Recommendations
Hello, So sorry to hear about your cat. Most cats will go in and out of heat until they are spayed. It would be best to see try to get her spayed sooner to decrease these signs that you are seeing.
July 8, 2020
Was this experience helpful?