What is Trembling?
It is normal to see your cat quiver as he dreams while sleeping, and you may notice him shake his head from time to time. However, involuntary seizure-like movements can be scary for both you and your cat. You will notice that your cat's movements are abnormal when your cat shakes his head, legs, or entire body uncontrollably. Tremors are characterized as repetitive muscle movements that alternate between contractions and a period of relaxation; your cat can't control the movements. There are several conditions that could cause your cat to have involuntary, seizure-like movements:
Hypoglycemia
Kidney disease or kidney failure
Hypothermia/hyperthermia
Psychological issues
Pain
Shock
Toxicity
Why Trembling Occurs in Cats
First, it is important to make sure that your cat has not been exposed to any poison that might be causing the tremors. If so, see a vet immediately.
Hypoglycemia
If your cat has not eaten for an extended period of time, her blood sugar can drop, resulting in hypoglycemia. However, this condition can occur even if your cat eats regularly, and can be a sign of feline diabetes and needs to be treated by your vet. If your cat eats properly yet still experiences trembling, see your vet.
Chronic Kidney Disease
Loss of kidney function over time can cause a buildup of protein and waste products in the bloodstream, which can cause appetite loss, general malaise and, if untreated, kidney failure. Kidney failure can cause your cat to experience seizures.
Hypothermia
A cat's normal body temperature is between 100.5 and 102.5, which most healthy adult cats have no trouble maintaining. Kittens, especially newborns, cannot maintain their own body temperatures. Cats with health issues may also experience hypothermia. It is important to use a heated blanket or heating pad to encourage warmth while you contact your vet.
Hyperthermia
Hyperthermia can be caused by some very serious issues: uncontrolled fever, poisoning, and epilepsy. Cats are considered to have a fever any time their body temperature rises above 102.5. Often a virus or underlying infection is the cause of the high fever and should be treated by a vet.
Psychological Issues
Your cat may be experiencing a phobia, social issues with another pet. Anxiety and stress may also cause your cat to tremble.
Pain
An injury, tumors, and other internal illnesses may cause your cat to shake. A veterinarian should determine that there are no underlying issues that are causing your cat to tremble.
Shock
Shock is a serious issue, but often is secondary to another illness, accident, or some other trauma. If your cat is shaking and has pale gums, cold limbs and a rapid heart rate, see your vet immediately.
Toxicity
Unfortunately, curious cats sometimes come in contact with toxic plants, chemicals, or other poisonous materials. If you suspect your cat has ingested something, is trembling, and possibly vomiting, see your vet immediately.
What to do if your Cat is Trembling
If you suspect that your cat may have low blood sugar (hypoglycemia) and the cat is unable to eat on her own, you may use a dropper to give her some honey or maple sugar; this will quickly cause her glucose to come back up. However, if you notice hypoglycemia occurring on a regular basis, you need to take your cat in for some blood tests. You may have to change your cat's diet or feed her more frequently. Hypothermia can be fatal in kittens or sickly adult cats. Your vet will need to treat the underlying cause of the hypothermia. A heating pad, heated blanket, or a heat lamp should be used to help your cat maintain proper body temperature until you can get her to a vet. Hyperthermia is often the result of a fever due to a virus or an infection, which needs to be determined by your vet. Shock, toxicity issues, and pain are often secondary illnesses which need to be professionally treated as well. Psychological issues are somewhat different as you will have to determine what is causing the anxiety in your cat and keeping her from overexertion and overstimulation. Blood tests can determine if your cat has kidney disease and help determine the best form of treatment for your cat.
Prevention of Trembling
Hypoglycemia can often be prevented by making sure that your cat eats proper meals regularly. Always keep poisonous plants, such as poinsettias, and chemicals away from areas your cat may frequent. If your feline suffers from anxiety, you may need to monitor her behavior in order to determine the cause. If noises startle her, for example, a nice background music played throughout the day may help to soothe her. An organ disease such as of the kidneys is not always easy to prevent. Make sure fresh food and water are always available and an annual wellness check will include blood tests that may reveal markers indicative of an organ issue.
Cost of Trembling
The cost of treating trembling in your cat is largely based on the underlying reason for the shaking. If your cat is found to be hypoglycemic or diabetic, diagnosis and treatment may range around $2500 with ongoing costs. Insulin and other medications can cost an average of $50 to $200 per month. Treating kidney disease in cats can also be expensive. Diet modification is often the first line of treatment, but some cats need dialysis and ongoing therapy which could cost approximately $1200.
Trembling Questions and Advice from Veterinary Professionals
Kenny
dsh
1 Year
1 found helpful
My cat shivers when I try to take him out on a leash a month ago. During summer he was fine no shivering. He even enjoyed the outing. I got him a sweater but he still shivers.
Even when I carry him he shivers. I think not only he was cold but he was anxious. My cat does not like to be alone.
It was good to hear a great information about cat disease, but I have a problem ..... please can I request to give me a information
.my cat suddenly shake while sleeping, and stops after a while it's a nervous system problem;can you send me how can I treat my cat to prevent that disease. ...
Add a comment to Kenny's experience
Was this experience helpful?
Marley
Dlh
7 Years
0 found helpful
My indoor- only cat snuggled with me this morning and was shivering while purring. She cuddled close to my body. I am in Florida and it is warm. I do have a flea problem right now and she gets scabs especially around her neck. Could fleas cause her shivering?
Check the cats gums, especially if they have fleas. I just lost a kitten to anemia due to prolonged fleas. Pale/white gums mean anemia. If so, go to the vet immediately. Also bathe the cats with dawn dish soap.
If you find the answer to this question, will you let me know? My Hunter is doing the exact same thing; it's summer in Ohio but we're in AC in an apartment. I've tried drops since December and the shaking occurred in the Spring, and then I swapped to Advantage in July, and we still have the shaking (and the fleas, sadly). I've been wondering if there's a correlation between the fleas' bites and the toxins the bites might have in their saliva and the shaking. gypsycaine @ gmail.com
Add a comment to Marley's experience
Was this experience helpful?
Keef
tabby
10 Years
0 found helpful
Has Symptoms
Licking plastic and brick
My boy cat,Keef is almost 10 years old now and has teeth problems besides cancer in his throat.

At first,he wouldn't eat or drink anything

my vet wouldn't pull his teeth even though we wanted her to because they're rotting and
sometimes make him cry out even when he eats soft food.

We lost his brother and mom last year also to different cancer's that couldn't be cured before this happened to him.

He now licks bricks or sometimes hard plastic surfaces

I don't know how to help him,seeing as our vet wouldn't do anything for him because he would probably die if they operated to remove the cancer and he now can only eat mushy type food and only drinks
water when its mixed in it

I'm thinking he has lots of different conditions and i don't know how to make them better.

I'm not gonna put him down because i don't want to feel like i killed him by letting the vet do that...

plus they would keep him and not even let me take him home to bury him afterward.

They wanted to put down Bunny (keef's mom) But i refused to take her to them.

She lived alot longer that way and was still a happy cat til the end.

In my opinion, they just wanted the money and didn't care if my cats lived or died.

Could you please tell me if there's any types of home remedies i can use to even temporarily help him feel a little better?

Also, is there anyone i can turn in the vet clinic to for basically giving up on my cat's?

They gave keef dog medication for vomiting (he didnt vomit until we gave him the dog medicine
in the dosage the vet prescribed)

He was puking up black tar looking stuff

and electrolyte water for $100 and everyone knows electrolytes are found in Gatorade.

We stopped giving him the dog medicine and he hasnt been that sick since

I might as well had given gatorade to him...but i know sugar isn't good for animals so i didn't.

Thanks in advance for your reply.
I just read your story and may be to late to help you penicillin will help your cat to stay alive if he has cancer .
perhaps check second opinion to another vet. I am praying you'll find a right treatment for Keff, he's so young too. There is no reason to put cat sleep with treated disease. I support your opinion. I hate to hear vet suggested put to sleep how they know the cat's wishes. I always refuse and try as hard as possible to give my cat treatment and comfort.
I had my cat put to sleep at age 20 and the vet came to my apartment to do it, plus she had the Pomo Indians pray over the body before they cremated her. I have the ashes.
Add a comment to Keef's experience
Was this experience helpful?
Bear
Persian mix
6 Years
0 found helpful
My cat Bear keeps scratching himself until he bleeds and has sores and he doesn't have fleas. He's an indoor cat. He shivers sometimes and doesn't want to play with the other cat .. he alienates himself and sleeps in the litter box a lot of the time .. he's eating normal and drinking water and his bowel movement r fine and he's urinating ok I just don't get it.. we use to have this cat that would attack Bear all the time but we don't have him anymore for about 7 months now but I just don't get what's going on with Bear.. he does have what to be 3 I want to say tumors in his belly.. I just don't have money to take him to a vet .. he doesn't seem to be in pain.. HELP please !!!
One of my cats has giant skin allergies. My vet told me to give him half a pill of Zyrtec a day to help calm him because he was literally licking his fur off. It seems to work very well! Maybe that would help Bear.
One of my cats has giant skin allergies. My vet told me to give him half a pill of Zyrtec a day to help calm him because he was literally licking his fur off. It seems to work very well! Maybe that would help Bear.
Add a comment to Bear's experience
Was this experience helpful?
Baby
DOMESTIC
Three Months
1 found helpful
Mine too shivers. We have found her couple of months ago stuck in the snow and in the hedge by the busy road. She could not walk so we took her home. She still has fear from the traffic noise and shivers and purrs when stroking after I come back from other engagements. Not sure if that is fear from being abandoned but she stops after 15 minutes of stroking or so. I am confused. She also pissed on me twice when I wanted to take her out. ;-) not sure how old she is but my guess is she was about month or so when we found her back in December.
Add a comment to Baby's experience
Was this experience helpful?
Biscuit
American Shorthair
1 Year
0 found helpful
My cat, Biscuit, gets small shivering episodes every now and then. Usually, I'll pick and carry her around for a moment and usually drop her off at her cat tree or the couch. When her shivering episode happens, she doesn't want me to set her down (or doesn't make any movements to get out of my arms). Her shivering tends to be very rhythmic and short, on every exhale or so. She eats regularly, stopping to grab a couple of bites of food every so often. I don't notice any odd body language when the shivering is happening. She's usually calm, relaxed, ears up, eyes closed, and tail swishing slowly in large motions. Any advice would be greatly appreciated.
Add a comment to Biscuit's experience
Was this experience helpful?
Peanut
Siberian
5 Years
0 found helpful
My Peanut, a 5 yr old Siberian female is indoor, but likes to lie on the patio for a few minutes to get some sun. I've noticed that sometimes, not all the time, while lying on her side, her sides jump as if she were pregnant with kittens. She was spayed as a kitten, so I know it's not that. She also gets very matted on her back along her spine. The vet shaves her when she has her teeth done. But, not long after growing back, it mats up again. She won't let me brush her. I wonder if the sides jerking and matted coat have anything to do with each other.
Add a comment to Peanut's experience
Was this experience helpful?
Callie
Calico
2 Years
0 found helpful
My cat has recently started shivering, but I do not think it could be from cold, as we live in Texas. She stopped eating a couple nights ago. I was able to get her to eat some Blue wet food with catnip, but she didn't eat it all. She has not been exploring as much, and is much quieter than usual.
Add a comment to Callie's experience
Was this experience helpful?
Bennie
moggy
11 Years
0 found helpful
One of my cats has occasional head tremors. It lasts for almost a minute, but doesn't seem to bother him at all. He caries on eating or whatever he was doing. I've noticed it maybe 5 or 6 times in the past couple of years. When we mentioned it to the vet, he didn't seem to think it was a problem. He's otherwise very healthy, although he is a naturally nervous cat. He's 11 and a half.
It is stress. See if you can use feliway diffuser and/or put him on Royal canin calm diet or Hill has a stress formula too. It will get rid of the tremors as long as all other health issues are fine.
Add a comment to Bennie's experience
Was this experience helpful?
Jack
Shorthair
8 Years
0 found helpful
Adopted a stray about three weeks and brought into a house for three weeks with my other three cats. Was trembling severely while going to sleep until he was asleep. Muscle fasiculations in head and body and legs... then he got a stress urinary obstruction that required surgery. Moral of the story... bring a stray cat slowly into a house with other cats! Now that I have him in his own room and feeding him hills urinary cd Stress diet then the tremors have disappeared. Three vets didn't know what was causing the tremors and it was all stress! Cats are very sensitive and stress wreaks havoc in their bodies. Hope this post helps save some other poor Soul expense and worries.
Add a comment to Jack's experience
Was this experience helpful?
Romeo
norweighan forest cat
8 Months
0 found helpful
My cat who is 8 months old, very healthy and gone to the vet for his check ups passing with flying colours has been shaking when he's about to fall asleep, its always when he is tired but his whole upper body vibrates (not purring), hes energetic and a very happy kitty. I am not sure if I should be worried, money is tight to bring him to the vet but if need be I would. Anyone experience this or have advice?
Add a comment to Romeo's experience
Was this experience helpful?
Hazel, Jupiter, and Timber
Calico
4 Months
0 found helpful
My indoor kitten has been puking for a few days, and is now trembling. I also have two other indoor adult cats that have been puking, but I don't think there's anything they could've gotten into.
Add a comment to Hazel, Jupiter, and Timber's experience
Was this experience helpful?
Luna
Mixed breed
8 Months
0 found helpful
we don't have money to take my cat to the vet my cat is lethargic shivering and ia having seizures. he's also having diarrhea and vomiting before what are the things i can give him to make him feel better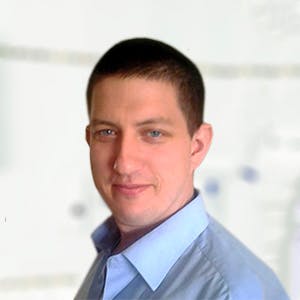 3320
Recommendations
If Luna is having seizures, there is little that can be done without veterinary intervention; the cause of the seizures would need to be determined and treatment given according to the underlying cause. If money is tight, there are charity clinics and nonprofits which may be able to help with the cost of veterinary care (check link below); however there isn't anything I can recommend over the counter which would help in this situation. Regards Dr Callum Turner DVM www.dogingtonpost.com/need-help-with-vet-bills-or-pet-food-there-are-resources-available/
Add a comment to Luna's experience
Was this experience helpful?