Gaining Weight in Cats
Veterinary reviewed by: Dr. Linda Simon, MVB MRCVS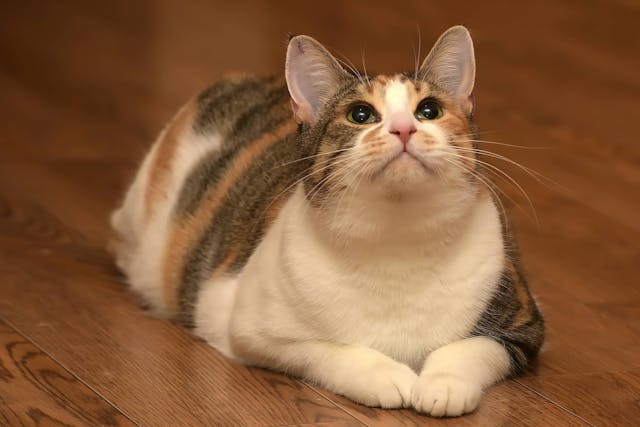 Veterinary reviewed by: Dr. Linda Simon, MVB MRCVS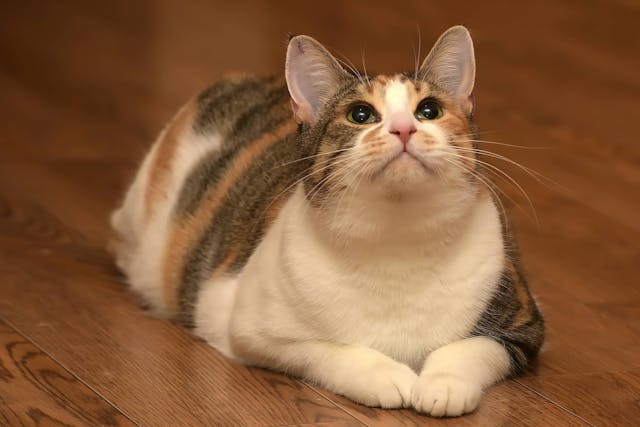 What is Gaining Weight?
In order to properly distinguish when a cat is overweight, we must look at the guidelines for obesity. Typically, obesity is determined when a cat's body weight is 20 percent over its average weight.
Obese cats may struggle with appetite control, energy usage, and are in a low-grade pro-inflammatory state. The frequency of overweight cats is a growing concern in the veterinary world and although it may not seem to be a serious condition on the surface, obesity can seriously degrade your pet's quality of life. 
Obesity is generally caused by over eating and is also impacted by inadequate exercise provision.
Obesity can lead to a range of health issues including:
Diabetes
Asthma 
Hypertension
Congestive heart failure 
Hepatopathy 
Urinary tract disease 
Cancer
Joint Disease
If you notice that your cat has become overweight, book them in to see your vet so it can be addressed asap. Finding the cause of the obesity is the best way to begin reversing the problem. 
While it may seem the best solution would be a "starvation diet" where all food becomes severely limited, trying to simply cut off the cat's food supply will not solve the problem. This can actually cause serious health problems that would be detrimental to your cat's life. The best way to approach an obesity situation is with gradual weight loss.
Why Gaining Weight Occurs in Cats
There are two main reasons why obesity occurs in cats: availability of excess food and inadequate exercise. Either one of these situations, or a combination of both, will cause your cat to put on an excessive amount of weight. It will be difficult to determine what the cause of the obesity is just by sight alone, so it is best to get your feline into a vet for regular checkups in order to resolve the issue efficiently.   
Food Consumption
One of the most common reasons is the availability of food. More often than not, owners will leave a bowl of dry food within reach for their cat to consume at any time of the day. This is known as "free feeding" and it contributes highly to obesity in cats. Just like humans, if there is delicious food setting out, the temptation to eat our feel is quite hard to resist. Even if the cat is not hungry, boredom may be cause enough to approach the available food. 
Reduced activity
The second reason cats can be prone to obesity is a failure to burn calories. This can occur when a cat is kept inside and not interacted with enough. Difficulty in moving around caused by issues like osteoarthritis or spondylosis can also lead to a cat gaining weight. 
Top
What to do if your Cat is Gaining Weight
The first and most important thing to do when addressing your cat's obesity is to take a visit to the vet's office. There, the doctor will be able to determine the underlying cause of the obesity: whether it is simply over eating, or something else Once the cause has been determined it will then be up to you to take control of your cat's habits. 
As mentioned before, do not place you cat on a starvation diet. This will only lead to more serious health issues down the line, such as fatty liver. According to Dr. McDaniel from Cornell University of Veterinary Medicine, the best thing that you can do is to "aim for perhaps one to two percent loss of body weight per week". This slow method will help to ensure the safety of your cat while you reduce its overall body weight. Purchasing a small scale would be the perfect tool for aiding in the monitoring of this process. 
Initially, it is sensible to get an idea of your cat's overall health and to ensure the obesity has not led to any secondary disorders such as diabetes or liver disease. Your pet may need to undergo blood tests in order for the veterinarian to perform a full evaluation. X-rays and a CT scan or MRI can allow the vet to diagnose a mobility condition like spondylosis or arthritis.
Top
Prevention of Gaining Weight
Most cases of obesity in cats can be avoided simply with a proper diet and a good amount of exercise. When determining whether or not your cat is on the right weight track, you can use the "Body Condition Score" chart that can be found from pet food manufacturers like Purina. It is a simple process that involves three assessment stages:
Perform a rib check by gliding your hands, palm face down on the fur, across your cat's rib cage on each side. 
Observe your pet from the side and take note of its profile; does the stomach hang low towards the ground?
Observe your cat from above. If the cat is severely obese, you will not be able to see the ribs, there will be heavy fat deposits over the spine, face, and limbs. Additionally, the stomach will be distended with no visible waistline. 
If any of these steps suggest obesity, then it is advised to visit your vet for further diagnoses. Through careful planning and care, your cat will once again be able to live a full and happy life, free from extra weight. 
As for any underlying internal issues that your cat may have, the vet will be able to help prescribe the required medications to help alleviate the issue and further treat any diseases.
Top
Cost of Gaining Weight
Treatment cost will vary depending on the effects your cat's obesity has had on them. For example, diabetes treatment can vary from $1000 to $5000 depending on the severity.
Top
Worried about the cost of treating your pet's symptoms?
Pet Insurance covers the cost of many common pet health conditions. Prepare for the unexpected by getting a quote from top pet insurance providers.
Gaining Weight Questions and Advice from Veterinary Professionals
Hunter
Domestic shorthair
1 Year
0 found helpful
0 found helpful
My cat hunter is a year old and I've noticed he's been gaining weight a lot quicker than his brother Smokey and hunter has always been the bigger of the two but he's clearly getting chubby and i just wanted to know what's the best diet food for him to eat and how to transition him to eating at a certain time or getting him to only eat the new food until the goal is reached?
Aug. 2, 2018
Hunter's Owner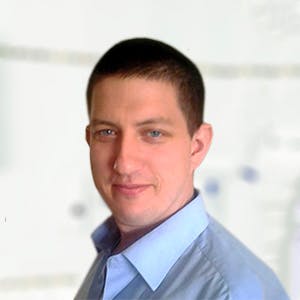 0 Recommendations
There are a few different causes for weight gain in cats and if you're feeding both cats the same you may want to check with your Veterinarian for hormonal conditions or other causes of weight gain; you may place Hunter on a diet (there are many diet foods to choose from in the pet shop) but you need to make sure that the issue is overeating and not due to another underlying cause. Regards Dr Callum Turner DVM
Aug. 3, 2018
Was this experience helpful?
Mixin
Domestic shorthair
9 Years
0 found helpful
0 found helpful
I have 2 cats Mixin & Penney both indoor. Both are quite chunky but active I've been wanting to change there food so they can eat more healthy. So switched to a no grain pet food same exactly same brand been doing about 50/50 mix of old food and new food. Although my older cat is a big smarter and knows it's different so he doesn't eat and when he does he ends up throwing it up. I don't want to be hurting my cat but i want him to be more healthier. This is my 3rd day of the food change should I continue it? Thank you
July 16, 2018
Mixin's Owner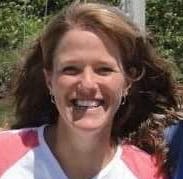 Dr. Michele K. DVM
0 Recommendations
If Mixin is vomiting with the new food, it seems that may not be a good food for him. There are many very good quality weight loss foods available that they may tolerate, and cats don't need to be on grain free diets unless they have obvious food allergies. If you aren't sure what food to switch them to, it would be best to consult with your veterinarian, as they know more about your cats, and Mixin is getting a little older, which may impact food choices.
July 16, 2018
Was this experience helpful?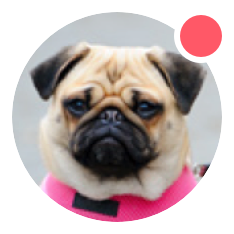 Need pet insurance?