Pooping Blood in Cats
Written By hannah hollinger
Published: 06/16/2017
Updated: 12/22/2021
Veterinary reviewed by Michele K.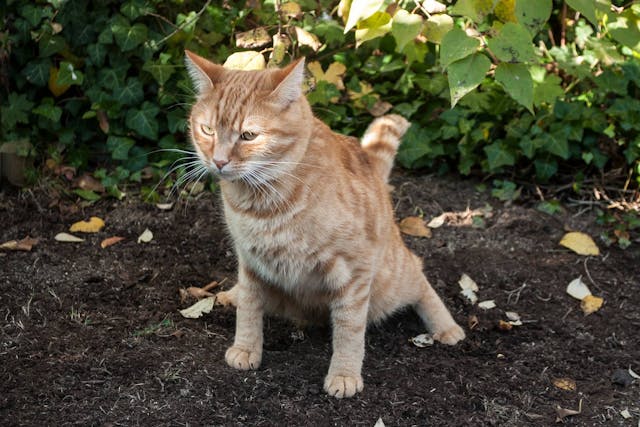 What is Pooping Blood?
A cat who is passing blood in the stool may be experiencing pain when defecating. The term for this is dyschezia and may be one of the reasons why your cat is pooping blood. When cats poop blood it can be in the stool only slightly, giving the stool a tint of reddish-pink.  It may also be a bright red, or darker red mixed in the stool as well. Bright red blood in the stools is known as hematochezia, and typically signifies bleeding in the rectum or the intestines. Older cats as well as younger cats can have hematochezia, and it is caused by a variety of factors. 
Constipation
Anal sacs and itchiness
Trauma
Infection
Cancer
Why Pooping Blood Occurs in Cats
Pooping blood is not always a sign of something serious; however, there is a chance that the diagnosis could be one that requires immediate treatment. Always make an appointment with your veterinarian if your cat is passing blood in the stool. 
Constipation
Constipation occurs when cats have trouble passing feces. The poop may be harder or another type of consistency and this may make it difficult to pass. Bowel movements can be infrequent or difficult to eliminate. Parasites, impaction, a foreign body, and certain illnesses like inflammatory bowel disease can cause constipation.
Anal sacs and itchiness
Anal sacs in cats are the anal glands in the rectal area. They can become impacted or abscessed and can cause bleeding in the stools.
Trauma
If a cat has been injured in the anal or rectal area, he may bleed when he goes to the litter box. Typically he will show signs of being injured. Polyps and injury due to a fistula or tear may cause your pet pain upon defecation.
Infection
If your cat has an infection in his colon or other part of his lower intestinal area of bowel, he may express pain when passing stool. An infection may cause internal bleeding that is present in the stools.
Cancer
If your cat has colon cancer or other type of intestinal cancer, he may have blood in his stools. Your cat may have other symptoms as well if he has cancer, such as weakness or loss of appetite.
What to do if your Cat is Pooping Blood
If you notice your cat has bloody stools, contact your veterinarian. Although this could be the result of something very minor, such as constipation or hardened stools, it still is a good idea to let a veterinarian check it out. Your vet may do blood and physical tests to determine the cause of your cat's bloody stool. He was also do a thorough examination of the rectum. He may also perform imaging techniques to take a more detailed look at the colon. 
A stool sample may need to be acquired by you before the veterinarian visit. He can also test this sample to gather more information as to the cause of the bloody stools. This may also show parasites. Also, the shade of the blood will show possibly where the bleeding is coming from – either from the rectum or the lower intestine.
Prevention of Pooping Blood
There may be ways to prevent your cat from experiencing this condition. Although some issues that may cause this health issue may not be able to be prevented, a lifelong healthy lifestyle can help. Regular veterinary visits can also diagnose conditions quite early, making them easier to treat with a better prognosis.
Watching and monitoring your cat's grooming habits may also prevent blood in the stool. Extra fur in the digestive tract can cause this condition. Making sure your cat is on a proper diet with adequate amounts of fiber can help constipation, and preventing your cat from eating non-food items, such as pieces of toys, thread, or paper can also prevent this condition.
Making your sure your cat has plenty of water in their diet is another way to prevent constipation, which can cause blood in the stools. Stools that are hardened or look like little balls may be an indication that your cat may be having an issue. Always be sure to monitor your cat's litter box usage so you can see if their stools look normal and verify that there is no blood within the feces.
Cost of Pooping Blood
The cost to treat constipation in cats may be $800, and the medical expense for curing colonic or rectal inflammation can cost $500.
If your cat is pooping blood, it could be symptomatic of a serious medical condition. To avoid high vet care expenses, secure pet health insurance today. The sooner you insure your pet, the more protection you'll have from unexpected vet costs.
Worried about the cost of treating your pet's symptoms?
Pet Insurance covers the cost of many common pet health conditions. Prepare for the unexpected by getting a quote from top pet insurance providers.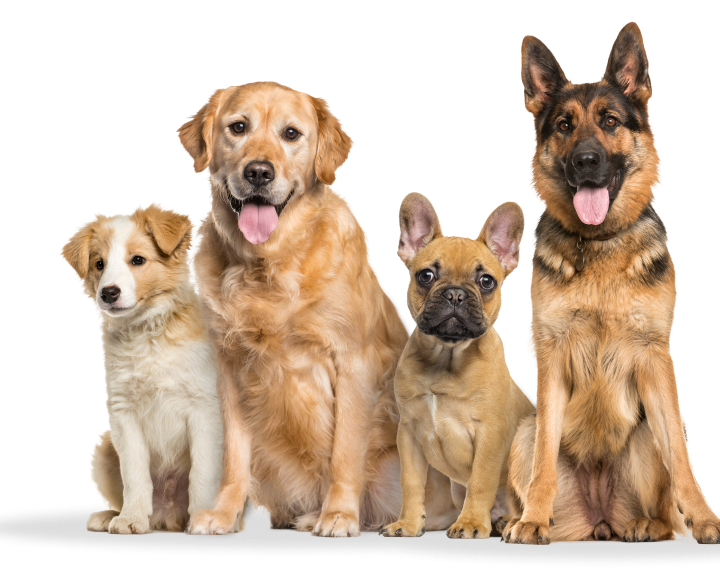 Pooping Blood Questions and Advice from Veterinary Professionals
domestic cat
four months
13 found this helpful
13 found this helpful
My pet has the following symptoms:
My kitty recently had a soft bowel movement along the side of the litter box because she didn't fully make it inside before she relieved herself. It has a steing foul smell as soon as she started her business and she's had gas today at random and her passing gas smelled the exact same putrid smell that followed her spot in the box. The stool looked soft and light brown with jwitha few streaks of red mucus in it ... She is playing around like her usual self and is still eating and drinking . Could she just have strained herself while going number 2 to cause this? Only happened once until I noticed .
Answered by Dr. Sara O. DVM
Hello, your cat could have a parasite or another GI issue. I would recommend that your cat have a fecal check at your vet. They can easily tell you if your cat has a parasite and get him the appropriate dewormer.
Feb. 10, 2021
Was this question and answer helpful?
cat
Six Years
12 found this helpful
12 found this helpful
My pet has the following symptoms:
My cat is active, happy and acting normally, but yesterday pooped outside the litter box and it is a mix of hard and soft, with some watery poop and bright red blood. I'm concerned, but her behavior is perfectly normal.
Answered by Dr. Sara O. DVM
Hello parasites can cause your cat to have a little blood in their stool but otherwise act normal. If she is having diarrhea you can start her in a probiotic to help. You can also get a dewormer from the pet store or your vet. I hope she quickly improves
Jan. 31, 2021
Was this question and answer helpful?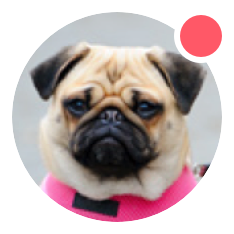 Need pet insurance?