What is Hydrotherapy?
Hydrotherapy for cats is physiotherapy provided in a warm water environment, such as swimming in a pool with the aide of a harness or the use of an underwater treadmill. The goal of hydrotherapy is to use the support and resistance provided by water to build strength, flexibility, and endurance while minimizing the stress on bones, joints and other organs. It may or may not be accompanied by massage therapy or other physiotherapy techniques. 
This treatment has traditionally been used for humans, dogs, and horses but is increasingly being used to treat conditions such as arthritis and other skeletal conditions in cats. Hydrotherapy reduces pain associated with exercise where certain musculoskeletal conditions are present and reduces the strain of exercise on these conditions and injuries. Many people have been skeptical about the usefulness of hydrotherapy for cats, as cats are naturally averse to water, and it has been felt that the stress of the procedure for cats outweighed the benefits. Recently, a better understanding has been gained in the application of behavior modification techniques and therapy and their use in allowing cats to adapt successfully to water exposure. This has allowed hydrotherapy to be applied successfully to cats to treat conditions that have benefited from hydrotherapy in other species. 
Many veterinarians are now offering this treatment in their clinics or can recommend veterinary physiotherapy clinics that offer this procedure.
Hydrotherapy Procedure in Cats
Hydrotherapy is usually preceded by a physiotherapy assessment to identify your pet's specific needs and limitations. Most cats will also need behavior modification techniques applied to help them overcome their aversion to water.
Usually your cat's first introduction to hydrotherapy will be in a harness using an underwater treadmill with a minimal water level to introduce them to the sensation of the water and the concept of exercise and activity in water. The treadmill's speed can be adjusted as appropriate to your cat's ability and needs and is of use to re-educate limb movement and gait patterns, as well as provide gentle exercise. A treadmill is usually the method of choice for animals who are receiving treatment post-operatively.
When your cat is comfortable with water and the treadmill they may be introduced to swimming in a pool with the aide of a buoyant life jacket to support them and minimize stress from being immersed in the water. Once they are comfortable swimming they may be able to use just a harness in place of the life jacket, this will depend on their confidence and swimming ability. After your cat's hydrotherapy session, they may receive drying as part of the therapy. You cat's progress and mobility should be assessed on a regular basis as treatment is ongoing.
Top
Efficacy of Hydrotherapy in Cats
Hydrotherapy allows an injured cat or a cat with a musculoskeletal or other condition to exercise in a non-weight bearing environment. Exercise in this warm water environment increases circulation to muscles and increases flexibility while reducing pain associated with movement. Because the water provides a stabilizing effect on joints and muscles, mobilization is possible that would not have been possible on dry land. It is useful for providing muscular and cardiovascular strengthening and reduces stress to joints and swelling of muscles and tissues that may occur with traditional physiotherapy techniques.
Top
Hydrotherapy Recovery in Cats
Hydrotherapy is usually provided on an ongoing basis and multiple treatments over a period of time may be needed until your cat's condition is addressed. In some cases, hydrotherapy may continue indefinitely to address a chronic condition.
Top
Cost of Hydrotherapy in Cats
The cost of hydrotherapy sessions varies depending on location and length of session. An average hydrotherapy session costs $25-$75 for 30 to 60 minutes. Prices may also vary depending on other therapies offered in conjunction with the hydrotherapy, such as massage therapy or other physiotherapy techniques.
Top
Worried about the cost of Hydrotherapy treatment?
Pet Insurance covers the cost of many common pet health conditions. Prepare for the unexpected by getting a quote from top pet insurance providers.
Cat Hydrotherapy Considerations
Hydrotherapy has few risks and side effects, if your cat can overcome their initial resistance to water. There are some conditions in which hydrotherapy is not recommended:
When your cat has an infection or skin disease
When your cat has an open wound or surgical wound
Where pulmonary or heart disease is present
Cats are introduced slowly to the hydrotherapy environment to minimize stress and behavior modification techniques are employed to minimize aversion to the water environment. Safety equipment such as life jackets and harnesses are used to ensure your cat's safety.
Top
Hydrotherapy Prevention in Cats
Most hydrotherapy sessions are prescribed due to musculoskeletal conditions or injury. Providing good diet, weight control, and exercise on an ongoing basis will help prevent these conditions and injuries from occurring. Keeping your cat indoors to minimize the chance of trauma from car accidents, falls and fights will be beneficial in reducing the chance of musculoskeletal trauma. 
Top
Hydrotherapy Questions and Advice from Veterinary Professionals
Viola
dsh
1 Year
0 found helpful
0 found helpful
Has Symptoms
Elevated White Cell Count
Cries As If In Pain When Touched
How do I find a vet who does hydrotherapy for a cat? I am in Mobile, AL Viola has lameness in front legs, able to lift her head and to get her back legs under her a little bit. No fever at any point, elevated white cell count. Giving sub Q fluids. Syringe feeding, might eat a small amount if put directly in front of her mouth. Began laser treatments (3 so far). On cage rest, eliminating on her own on the blanket. Thanks!
Jan. 4, 2018
Viola's Owner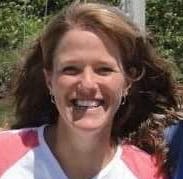 Dr. Michele K. DVM
0 Recommendations
Thank you for your email. Without more information, I can't comment on her situation, i am sorry. As far as veterinarians who perform hydrotherapy for cats near Mobile Alabama, that would be a perfect question for your veterinarian to assist you with - your veterinarian will be part of a networking group, and able to reach out to alternate care givers. If she has a spinal problem, she may benefit from an MRI, but without knowing more, I am not sure that as MRI is an appropriate test. I hope that she does well.
Jan. 4, 2018
Was this experience helpful?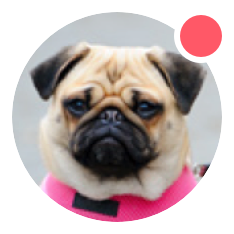 Need pet insurance?