What is Liver Biopsy?
The liver is a vital organ within the body that filters the blood. Because of this, it can begin to over accumulate certain materials such as toxins or fats. Cats may be more susceptible to liver issues due to a lack of digestive enzymes within the organ. This can results in liver enlargement or the development of abnormal lesions and tumors. Once a liver abnormality has been found in a cat, generally from the results of a blood test or an ultrasound, a liver biopsy is recommended to verify the diagnosis. 
A liver biopsy is a surgical procedure in which a portion of liver tissue is collected so that it may be evaluated microscopically at a lab. There are various types of liver biopsy, however, the most effective method is the open method, with which the entire liver can be looked at and palpated. This method also allows for a larger sample to be collected, which leads to more complete findings. This procedure is completed by a veterinary surgeon and the retrieved tissue is sent to a pathologist. It is a fairly common diagnostic process used for identifying most liver issues.
Liver Biopsy Procedure in Cats
To determine if a liver biopsy is needed, or if the cat is in well enough condition for the procedure, many tests will need to be performed. Blood tests including a biochemical profile, a complete blood count and a clotting test can help determine if the cat will be able to recover from both the anesthesia and the surgery. An ultrasound may also be needed to identify which portions of the liver need to be tested. At this point the veterinarian will decide on the best method for biopsy. Fine needle aspirations and Tru-cut biopsies are less invasive, however they yield poorer lab results. A wedge biopsy is the preferred method as it provides the most information to both the vet and the pathologist. 
Intravenous fluids are administered before the procedure begins to help keep the cat hydrated throughout the procedure. The heartbeat, breathing and blood pressure of the cat will need to be monitored throughout the surgery. An incision is then made to expose the liver. One large sample or multiple smaller samples may be removed. The cavity is then suctioned to remove all fluids and the opening is sutured shut. A feeding tube may be used post-surgery. The entire treatment process will probably range from three to five visits from the beginning of testing to the date of the operation.
Top
Efficacy of Liver Biopsy in Cats
Of all the bodily tissues, hepatic (liver) tissue is the most difficult to properly diagnose. While wedge biopsies tend to result in high success rates, a fine needle aspiration may only lead to proper diagnosis 51% of the time, with only 77% of biopsies retrieving liver tissue. The number of successful biopsies goes up only to 60% in Tri-cut method results. If the biopsy is done correctly, it is an effective way to identify tumor or lesion composition and diagnose liver diseases. If a surgical biopsy is not able to be performed due to the cat's health or for financial reasons, ultrasonic imaging is the only other way to potentially diagnose a liver problem, with drastically less accuracy than a biopsy.
Top
Liver Biopsy Recovery in Cats
After the procedure has been completed, the cat will remain on intravenous fluids for a period of time. If the cat does not vomit in the eight hours following surgery, it may be allowed to eat small amounts of food. If a good sample has been retrieved, there is no need for any further biopsies to be taken. A follow-up appointment is generally required in the days after surgery to ensure the incision is healing properly. Possible complications vary depending on the underlying liver disease. Certain diagnoses will require ongoing treatment.
Top
Cost of Liver Biopsy in Cats
Fine needle aspiration (FNA) biopsies may cost as little as $750, with wedge biopsies sometimes topping the $3,000 mark. As mentioned previously, an FNA biopsy is not nearly as accurate and may not lead to a diagnosis. Some may chose to attempt the best possible diagnosis via ultrasound, which generally costs around $250. Certain liver diseases may be presumptuously treated with prescriptions of medications which will vary in price depending on the type of drug and duration of application. While it is the most expensive option due to the hospital recovery period and use of anesthesia, a wedge biopsy provides the highest assurance of diagnosis.
Top
Worried about the cost of Liver Biopsy treatment?
Pet Insurance covers the cost of many common pet health conditions. Prepare for the unexpected by getting a quote from top pet insurance providers.
Cat Liver Biopsy Considerations
Besides the cost of the procedure, the potential health effects of a biopsy should also be considered. Hemorrhage is possible, although it can be treated by applying absorbable gelatin foam into the affected area, by mattress sutures or by cauterization. Sepsis and bile peritonitis are also risks that may develop after the procedure. Liver damage can complicate the administration of anesthesia, leading to potential resuscitation issues on the operating table. If the cat survives the procedure, the information gathered may greatly help the choice of proper and effective treatment.
Top
Liver Biopsy Prevention in Cats
To avoid the need for a liver biopsy, liver health should be promoted by all means possible. Keeping your cat at an appropriate weight can greatly ease the stresses on its liver. This can be done by playing with your cat on a regular basis to keep it active, which also may benefit you. Lower all environmental stressors and feed the cat a proper diet that is low in fat. If there is reason to switch the cat's diet, it should be done gradually. Preventing bacterial infections or immune disorders may be more difficult. Exposure to toxins and secondhand smoke has been found to promote cancer growth in both cats and their owners, and should be avoided. Providing proper hydration to the cat by giving it fresh water throughout the day can greatly improve the health of the liver.
Top
Liver Biopsy Questions and Advice from Veterinary Professionals
Moochie
Domestic Short haired
11 Years
1 found helpful
1 found helpful
Hi there. I have a question regarding whether I should go ahead and have my cat do the ultra sound guided liver biopsy. i was told that it would be a tru-cut procedure. im not really sure what that entails, but from my research about it, it does sound scary. there seems to be complications with the process which scares me about having my cat, Moochie who's 11yrs old go through. The vet wants her to have this done after not being able to find the reason behind her elevated liver enzymes. ultrasounds have found nothing and neither labs. the last labs were done just this past thursday and elevated liver enzymes went up from 620 to 775. we've tried antibiotics and nothing. we also are giving her denamarin. the other option i was given was steroids. lastly i was given the option of having her go through surgery this friday, which i'm scared because of the possible complications that can happen. i'm concerned since she's 11 yrs and has these elevated number. would such a process be safe to begin with? if it turns out to be lymphoma can it be treated?? this has been a stressful week for me with this huge decision i have to make. I'm concerned about this biopsy being inconclusive. if i try the steriods and it doesn't work it can i then do the biopsy or would it be too late?
April 10, 2018
Moochie's Owner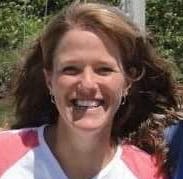 Dr. Michele K. DVM
1 Recommendations
A biopsy is the best way to actually diagnose liver disease, as you will have an actual diagnosis. No procedure is without risk, but the liver biopsy is not typically a high risk procedure, especially if her clotting times are normal. Since your veterinarian has examined her, it would be a good idea to let them know your concerns, and discuss risks and benefits of surgery vs medication, as it is difficult for me to comment with knowing details about her situation. I hope that she is okay.
April 10, 2018
Was this experience helpful?
Moochie
domestic short hair
11 Years
2 found helpful
2 found helpful
Should I bother getting a tru cut biopsy of my cats liver? My vet is recommending this due to elevated liver enzymes. They've done an ultrasound and found nothing. We've tried antibiotics and the numbers are still high. Blood tests haven't revealed anything also. I'm concerned if I pay for the surgery I won't get a diagnosis and concerned about the possible complications too.
April 10, 2018
Moochie's Owner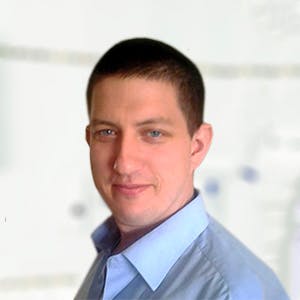 2 Recommendations
From a Veterinarian's point of view, we want to get to the bottom of a diagnosis and it seems that with a normal ultrasound there is no diagnosis; the next step would be a biopsy of the liver to help narrow in on a diagnosis. Now you didn't mention how elevated the liver enzymes are, however it is always best to try to determine an underlying cause. But, overall the decision is yours and you are right, you may have the biopsy done and it may come back inconclusive. If you haven't already, place Moochie on Denamarin (silybin and SAMe) to see if there is any improvement in liver enzymes. Regards Dr Callum Turner DVM www.denamarin.com
April 10, 2018
Was this experience helpful?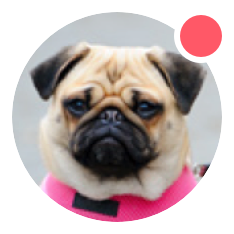 Need pet insurance?