What are Advantix Allergies?
Advantix is a brand-name flea and tick medication produced by Bayer. K9 Advantix and K9 Advantix II are some of the products you can buy over-the-counter and use as a topical flea treatment for your dog. Advantix kills fleas within 12 hours and prevents re-infestation for a month. It also repels all kinds of ticks, including those that cause Lyme disease, Rocky Mountain spotted fever, and Ehrlichiosis. Dogs treated with Advantix will be less likely to be bitten by mosquitoes or flies.
Most veterinarians consider Advantix safe for dogs, but it is a strong medication that should be used with caution. The main active ingredients are imidacloprid and permethrin, both of which can be toxic in high doses. Imidacloprid is an insecticide that belongs to a group of chemicals called neonicotinoids (they mimic the action of nicotine in the tobacco plant). Neonicotinoids act on the central nervous system to kill insects. They are less toxic to mammals, but studies on rats have found that high doses of imidacloprid can cause thyroid problems. Permethrin is another insecticide that acts as a neurotoxin. It is very toxic to cats and fish, but less so to other mammals. Advantix packages carry a warning to keep cats away from a treated dog for 24 hours. It's also a good idea discourage your dog from swimming in streams and ponds immediately after treatment since Advantix could contaminate the water.
Side effects are typically mild when Advantix is used as directed, however, the packaging directions and warnings should be followed exactly. The medication is harmful to the eyes and mouth, and dogs should not be allowed to ingest it. Some dogs can also have an allergic reaction to Advantix. This usually manifests as skin irritation developing into a red, burn-like mark at the application site. Dogs with Advantix allergies may also have behavioral changes, like increased excitability, panting, and circling. Vomiting, diarrhea, and lethargy are associated with a severe response that should be treated immediately.
Advantix is an over-the-counter medication that treats fleas, ticks, and other pests. Many owners use this medication on their dog without a problem, but allergic reaction is possible in sensitive individuals. Redness and irritation at the application site is the most common response, but behavioral changes and other more serious symptoms are possible.
Book First Walk Free!
Symptoms of Advantix Allergies in Dogs
Look for these signs after applying Advantix to your dog.
Skin irritation
Red patches resembling a burn
Scratching
Signs of pain or discomfort
Behavioral changes
Vomiting
Diarrhea
Lethargy
Types
Bayer has developed two types of Advantix.
K9 Advantix – the original product kills adult fleas and ticks, but not eggs, pupae and larvae.
K9 Advantix II – contains Insect Growth Regulator (IGR) so that it can kill fleas and ticks in all stages of the life cycle. This product is now more popular and more available than the original version.
Causes of Advantix Allergies in Dogs
It's not known what causes any individual to be allergic to a specific medication. Look for symptoms of Advantix allergies in the following situations.
After treating your dog with Advantix for the first time
Your dog comes in contact with another dog that has just been treated
Diagnosis of Advantix Allergies in Dogs
Advantix allergies are typically diagnosed because owners notice unusual symptoms after they have treated their dog with Advantix. If your dog has signs of skin irritation or redness after application you should call the veterinarian for advice. If symptoms are severe the veterinarian may recommend an office visit so the dog can be examined and other potential causes can be ruled out. Gastrointestinal upset and lethargy are signs of a more serious reaction, so this should be treated as an emergency. Advantix packaging includes an emergency telephone number. Call this number for advice if you don't have access to a veterinarian or if your dog has a very unusual response.
Some dogs could also experience a reaction after exposure to another dog that has just been treated. Advantix is one factor you should consider if your dog exhibits symptoms after interacting with other dogs. It's recommended to treat your dog with Advantix at night, directly before crating, so the medication will remain confined to a small area. However, owners that don't take these precautions could unwittingly expose your dog.
Treatment of Advantix Allergies in Dogs
If you notice symptoms of an allergic reaction, stop applying the medication and wash your dog with Dawn or another detergent-based soap. Remove as much medication as possible, but avoid scrubbing too hard over the application site or other areas of irritation.
Symptoms will generally clear up in a day or two without further treatment. However, severe skin lesions could need topical ointment and antibiotics so they heal without becoming infected. If your dog is scratching at the application site, it's a good idea to get treatment to avoid a chronic problem. The veterinarian may also prescribe Benadryl to calm the immune system and reduce histamine production. This can also alleviate behavioral changes if this seems to be a problem. Don't give your dog Benadryl intended for humans without first discussing an appropriate dosage with a veterinarian.
Pain medication may be prescribed for dogs that seem to be extremely uncomfortable. Other treatment will focus on the symptoms as needed. Severely ill dogs that are vomiting and lethargic may need fluids and electrolytes to avoid dehydration and support the metabolism. If the veterinarian is unsure how to treat your dog, call the Bayer emergency number where experts will be most familiar with unusual reactions to Advantix.
Recovery of Advantix Allergies in Dogs
Most dogs with mild allergic reactions will recover without a problem. It's a good idea to get treatment however, since this will make your dog more comfortable and treatment will avoid complications with infection. If your dog has a bad experience with Advantix, try another flea and tick medication, such as Frontline, or Advantage. Allergic reactions are possible with any of these medications, but individual sensitivity may make you dog more susceptible to the chemicals in Advantix than those in other brands.
Not every dog should be given Advantix, so it's important to read the packaging carefully. Puppies and dogs under 4 pounds are considered too small for Advantix treatment. It should also not be given to weak, aged, pregnant, or nursing animals without the advice of veterinarian. As with any new medication, watch your dog closely after the first application, and be prepared to treat any negative responses immediately.
Advantix Allergies Questions and Advice from Veterinary Professionals
bagle
Beagle
12 Years
0 found helpful
my dog 12 year old beagle, immediately after applying adventix ampule started to scratch all over his body including head ear shake, is extremely restless for 2 days already. i would like to mention that i did apply the same products for years without any problem. can allergy develop all of a sudden? should i take my dog to the vet? i also noticed over shedding in the last month- can this be related?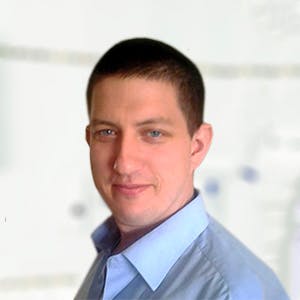 3314
Recommendations
Dogs, like humans, can develop sensitivity to anything overtime; repeated exposure can make allergies worse etc… For the time being, there is little to do except wait for the effects to wear off, Benadryl at a dose of 1mg/lb may be beneficial and help reduce some of the reaction. A visit to your Veterinarian to discuss the hair loss and to get a different product for future flea and tick control as well. Regards Dr Callum Turner DVM
My dog starting taking the Advantix II and within about -10 days now has red itchy bumps all over his torso and bumps under his fur on his back and tail. He is itchy and flaky. I havent tried new food or anything new.
We have a Yorkshire Terrier (7 lbs), have been treating him with Advantix..the last 2 times he's had pretty severe reactions. We didn't automatically correlate his symptoms with the treatment until recently. He's had diarrhea, vomiting and lethargy, wouldn't eat or drink so we took him to the vet, he was treated for dehydration and given antibiotics ... as soon as we gave him his next treatment this month, he began vomiting the next day; we're convinced now its a reaction from the Advantix II. Does it sound like that to you Dr. Turner? I realize this is a limited forum and absolutes aren't possible; I don't want to make him sick but I don't want fleas or ticks either. When we apply it, we do so exactly as instructed btw. He's unable to scratch or lick the area so its not being introduced into his body from licking. I haven't noticed any red or bumpy patches where we've applied it.
Add a comment to bagle's experience
Was this experience helpful?
Elizabeth
Poodle x Shih-Tzu
2 Years
0 found helpful
About a day after application she has been trying to scratch at the spot, its also gotten red on the spot of application. No other symptoms besides that. Its been 2 days since application. Shes still scratching once in a while, so I figured maybe giving her a bath would help? What should I do?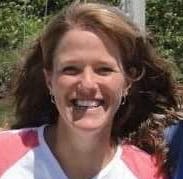 1604
Recommendations
Thank you for your email. Without seeing Elizabeth's skin, I"m not sure if a bath will be enough to stop the irritation, but if she seems to be reacting to the Advantix, it would be a good idea to try and wash the medication off of her skin. If her skin continues to react, she may need to see your veterinarian. They can also help you with options for flea control.
I bathed her, and when looking more closely at the irritation, it looked more like she had just been scratching at it too much. After her bath she hasn't tried to scratch again. Thank you for the response
Add a comment to Elizabeth's experience
Was this experience helpful?
Pablo
French Bulldog
9 Months
0 found helpful
Treated dog with advantix, it's off its food and water. Has running nose and slavering from the mouth. 24 hours after treatment. Was have this treatment by the vet to treat tics around the head area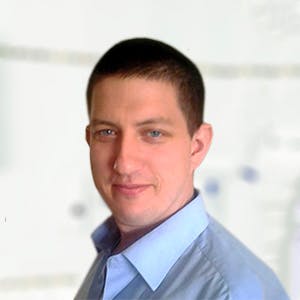 3314
Recommendations
Advantix is a product which is used as a spot on treatment behind the neck; if a dog manages to lick it due to being placed incorrectly or an incorrect dose was applied they can present with these symptoms. You can clean the application site with mild soap and the symptoms should subside after a couple of days, if you remain concerned if you notice other worrying symptoms visit your Veterinarian immediately. Regards Dr Callum Turner DVM
Ho messo Advantix alla mia cagnolina di tre mesi se si morde nella zona dove lo messo cosa gli succede
Add a comment to Pablo's experience
Was this experience helpful?
Tammy
Jack Russell Terrier
11 Years
2 found helpful
Dog ears twitching after applying Advantix. Should i be concerned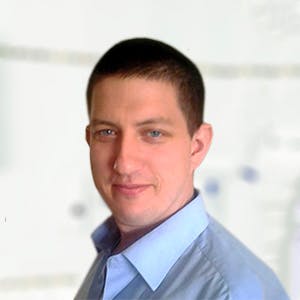 3314
Recommendations
Ear twitching may occur in cases of sensitivity to permethrin, usually these cases resolve without incident. I usually recommend washing the skin at the site of application with mild soap and reaching out to your Veterinarian (you can by phone) to get a different product. Regards Dr Callum Turner DVM
www.noahcompendium.co.uk/?id=-446222
Add a comment to Tammy's experience
Was this experience helpful?
Rosie
Teacup Poodle
7 Months
1 found helpful
My dog vomitted her food about 6 hours after applying the dose. Is this normal? She had an itch behind her ear shortly after applying it. I was not aware of the age bracket for using this. Maybe I will switch to something else to avoid these reactions.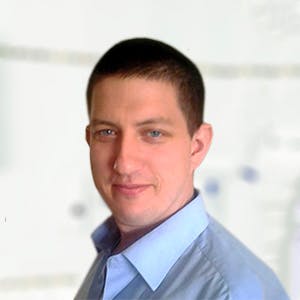 3314
Recommendations
Vomiting after the administration of Advantix isn't normal but may occur if a dog is given a large dose, is sensitive or licks the administration site if they can reach. It would be best to wash the administration site with mild soap and to monitor her; if the symptoms persist, visit your Veterinarian for supportive care. Regards Dr Callum Turner DVM
My 8yr old great dane after i apply Advantix II, the next day should had pain in the back of her shoulders and neck where i applied Advantix. 2days later sever pain in her neck she could not lift her neck, 3 days later she lost mobility in her rear legs. It's costing me already 3,000 dollars trying to get her well. Anyone reading this don't giver your dog this product its poison. I am now fighting to keep my fur baby alive.
I hope Rosie has already recovered from her experience.
Dr. Turner, I don't know how you can say that isn't normal. Even Bayer reports both reactions as side effects. If Rosie's symptoms had persisted, I think she would have needed more than what I would consider "supportive" care. Please review their information.
My 1 yr. Alaskan Husky has been on Advantix II for 5 months, every month she has gotten several suck vomiting, bloody stool, I spent over $1000 dollars trying to figure out what is wrong with her. I just realized it has been right in front of us this whole time! Using Advantix II. She has been gettung sick monthly, with in 24 hours of treatment.
Add a comment to Rosie's experience
Was this experience helpful?
LUCKY
CROSS TERRIER JACK RUSSELL
15 Years
0 found helpful
Hi i treated my dog with the original advantix on the 31st july now 18 days later i found a flea and she has been scratching all night i applied another one today the 18.08.2018 SHE SEEMS TO HAVE STOPPED SCRATCHING BUT NOW AFTER LOOKING ONLINE I SEE IT'S DANGEROUS TO APPLY THIS CLOSE TOGETHER NOW IM WORRIED SICK I HAVE HARMED HER PLEASE CAN YOU HELP ME THANK YOU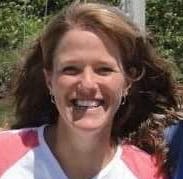 1604
Recommendations
That dosage of Advantix, if it was appropriate for Lucky's weight, should not cause any toxicities for her, as the safety margin for that medication is quite wide for dogs. You should apply the next dose in 4 weeks.
Add a comment to LUCKY's experience
Was this experience helpful?
Zippy
Chi terrier mix
9?
1 found helpful
I used advantix 2 on my 12 lb dog yesterday early afternoon and he has been lethargic since then. It is now Sunday morning. I had to treat another dog an 2 cats.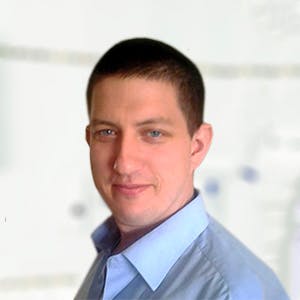 3314
Recommendations
Advantix II may cause lethargy in dogs as a side effect; if Zippy is otherwise alright and isn't showing any other symptoms listed on this page, just keep a close eye on him for the time being. If Zippy gets more lethargic or shows other symptoms (particularly neurological symptoms), visit your Veterinarian immediately; if you applied a dose higher than Zippy's weight, consult with your Veterinarian. Regards Dr Callum Turner DVM
Add a comment to Zippy's experience
Was this experience helpful?
Bear
Pomeranian
1 1/2 years
0 found helpful
I gave my 12 pound Pomeranian Advantix II and now he is very lethargic and coughing like he wants to vomit. I gave him a bath in Dawn dishwashing liquid to try and remove the Advantix but he didn't have the symptoms until 5 hrs later.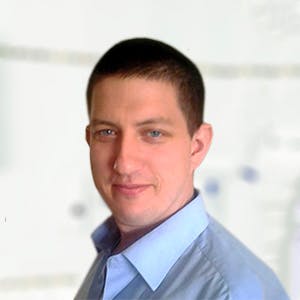 3314
Recommendations
Did you administer the correct dose of Advantix? Washing off any possible remaining product is always a good step but may be unrewarding after a few hours. There is no direct treatment for this, only supportive and symptomatic care; if other symptoms like tremors or seizures occur you should visit your Veterinarian. Regards Dr Callum Turner DVM
Add a comment to Bear's experience
Was this experience helpful?
Hershey
Golden Retriever
8 Years
0 found helpful
I have a Golden Retriever and I have been using advantix on him for the last few years. Every year he breaks out in rashes from head to toe. At first I thought it was from the grass because he rows in it. But now I am thinking it is the Advantix since he didn't break out until after I applied the Advantix in July. How long will the reaction last if it is from the Advantix?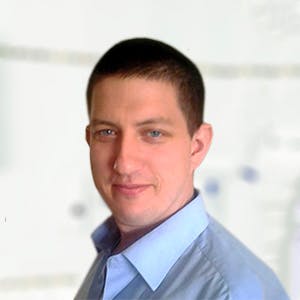 3314
Recommendations
Advantix (imidacloprid/permethrin) is indicated for use every two to four weeks, so Hershey should be receiving this year round and if the Advantix was the problem we would see the symptoms year round too. There are many possible sources for allergies in dogs especially seasonal allergies from the environment. Regards Dr Callum Turner DVM www.bayerresources.com.au/resources/uploads/label/file11186.pdf
Add a comment to Hershey's experience
Was this experience helpful?
Fifi
Australian Cattle
3 Months
0 found helpful
I applied k9 advantix to fifi yesterday morning around 11am. Today at 4:00 she started trying to vomit but didnt. She has been sad looking and uninterested. She ate half her normal portion of food at 8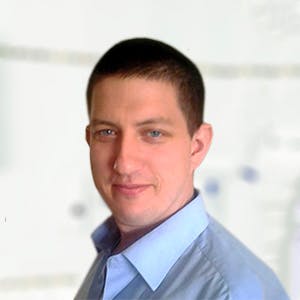 3314
Recommendations
Side effects from products like Advantix are mild or usually don't occur; if you are seeing vomiting or an attempt to vomit, Fifi may have licked the area of application. If you suspect that the Advantix is responsible (based on application followed by symptoms), wash any remaining product off (by now it has all been absorbed by the skin) and as long as there are no neurological symptoms (twitching, tremors etc…) it is just a case of keeping a close eye on her. If the lethargy and desire to vomit don't improve or get worse, visit your Veterinarian. Regards Dr Callum Turner DVM
Avoid using Advantix that is close to expiry or questionable storage conditions. There is a higher risk of skin complications. Affected both my cat & dog on the final (6th) application.
Add a comment to Fifi's experience
Was this experience helpful?
Lucky
cockapoo
9 Years
0 found helpful
diarrhea day after applying Advantix 2. The symptoms are worse during the night and early morning. During the day Lucky seems ok but then starts again at night. It has been 3 days already.
Add a comment to Lucky's experience
Was this experience helpful?