What are Atrophy of Muscles?
Aging dogs will begin to suffer from atrophy of muscles especially when they have a reduction of physical activity. They may be suffering from bone and joint pain from arthritis. There will also be a reduction in growth hormones that causes your dog to be less able to process protein, which is necessary to build and maintain muscle mass. Large breed dogs will generally age faster than smaller breed dogs. Senior dogs that suffer from atrophy of muscles will generally come on slowly and will appear in the hind legs and hips. If you notice severe muscle atrophy or atrophy of the muscles in the neck and head, you should immediately contact your veterinarian.
There are certain illnesses and diseases that can cause atrophy of muscles in dogs. There are usually other symptoms that will help your veterinarian properly diagnose the illness. Many times myositis or inflammation of the muscle can cause atrophy of the muscles. Myositis is caused by an abnormal reaction of your dog's immune system against the muscles. This can happen to only one muscle or to a group of muscles. Degenerative myelopathy is another disease that affects the spinal cord and then the limbs. Muscle atrophy, unsteady gait and paralysis are some of the symptoms of degenerative myelopathy.
Atrophy of muscles in dogs is very common in aging dogs, dogs that are ill or dogs that cannot exercise properly. Muscle atrophy is when there is a loss of muscle mass. It is noticeable when parts of your dog's body appear weaker and thinner than usual. Generally, the hind legs, hips, face or neck will look noticeably thinner due to the loss of muscle mass.
Book First Walk Free!
Symptoms of Atrophy of Muscles in Dogs
Atrophy of muscles in dogs can come on slowly due to aging or it can quickly occur, causing a younger dog to look sunken or thinner. Any time you notice that there is a difference in your dog's muscles, either they look swollen or thinner, you need to have your veterinarian look your dog over. Your veterinarian will need to determine if the changes are normal or if there is an underlying condition that needs to be addressed. Symptoms of atrophy of muscles in dogs include:
Progressive rear limb weakness
Ataxia
Limbs unable to support your dog's weight
Paw dragging
Crossing the legs as they stand or walk
Thinner, sunken muscles
Causes of Atrophy of Muscles in Dogs
Atrophy of muscles in dogs can occur for several different reasons. An aging dog can experience atrophy of muscles. As dogs age, their nutritional needs change and they are not able to process protein in the same way. Therefore, senior dogs will usually need a specialized diet with easily processed protein sources to help them maintain muscle mass.
Illness or disease can also cause your dog to experience atrophy of muscles. If your dog experiences quick atrophy of the muscles, then you will need to have your veterinarian determine what is causing the problem.
Simply not using their muscles can cause your dog to experience atrophy of muscles. Dogs that do not get much exercise or confined to small cages will not be able to develop muscle tone and their muscles will then atrophy from disuse.
Diagnosis of Atrophy of Muscles in Dogs
Your veterinarian will begin by taking your dog's medical history as well as asking questions about your dog's normal daily activities and exercise routine. Your veterinarian will try to determine if your dog's atrophy of muscles is from aging, illness or disuse. A physical examination will be conducted allowing your veterinarian to feel for any lumps or masses that could be causing problems.
A complete blood count, biochemistry panel, urinalysis and fecal exam will be conducted to rule out possible causes. X-rays, CT scan and MRI may help your veterinarian determine the cause of your dog's muscle atrophy. An ultrasound may also be conducted to rule out degenerative myelopathy or intervertebral disc disease.
Treatment of Atrophy of Muscles in Dogs
Once your veterinarian has determined the cause of your dog's atrophy of muscles, they will discuss with you the different treatment options. If your dog is not suffering from an illness or disease, then a regiment of regular exercise and proper nutrition will be prescribed. If your dog is overweight, they may need to be put on a low-calorie diet with plenty of exercise to build up their muscle tone and mass.
Dogs that are suffering from an illness or disease may be given large doses of steroids to initially treat any inflammation and control a disease. Steroids do suppress the immune system and using too much can cause infection or even cancer. Your veterinarian may opt to put your dog on a pain management treatment plan that would include NSAIDS instead of steroids such as prednisone.
Recovery of Atrophy of Muscles in Dogs
Generally, dogs that are suffering from atrophy of muscles due to aging or from disuse will have a good prognosis. They will need to maintain a healthy exercise program that is designed to build muscle and be given appropriate nutrition for their age and activity level.
Dogs that are suffering from atrophy of muscles due to an illness or disease will have a more guarded prognosis. Usually these dogs will be able to have their pain and other symptoms managed for a time but eventually their quality of life suffers significantly and your veterinarian will recommend euthanasia.
Atrophy of Muscles Questions and Advice from Veterinary Professionals
MAGGIE
Olde English Bulldogge
11 Years
0 found helpful
my 11-year-old old English Bulldog has been so healthy except food allergies that affect her skin and eyes. We found out that all she could eat was turkey, fish, pork, and eggs with no grains or potatoes. She was fine through Christmas when I had to start adding bacon or eggs to her salmon kibbles to make her eat. By New years I noticed her head and face losing muscle, along with he not eating a full bowl of kibbles and even leaving bacon. She was prescribed a daily galliparant for hip pain for about 6 months.
by New Years her lack of appitite and loss of maticular muscle was apparent. The vet said it is neurological in nature, although her blood work is normal. I fell like we only have a few days left. I am heartbroken. We started Cerenia. On day 4. She has ingested a little real salmon and yogurt. She is so tired. Is this the end?
We have a 13 year old bulldog. We started him on CBD oil 3 months ago and it has greatly improved his mobility. He is having lots of issues with his back kegs.
Add a comment to MAGGIE's experience
Was this experience helpful?
Chu
Pug
15 Months
3 found helpful
In October my now 15 month old pug, Chu was diagnosed with MMM. Both blood and muscle biopsies were taken to confirm this. His jaw had locked while he was under anesthesia for dental work. He is on prednisone, cyclosporine, denamarin and ursodiol. His liver enzymes ALT/ALP are both over 400 and he has been reduced from 20mg to 15mg and now to 10mg of prednisone since his liver is worsening. His atrophy is his right jaw and temporal muscle. Will that ever regain some tissue once he's off the prednisone?
Add a comment to Chu's experience
Was this experience helpful?
Olie
Rottweiler
11 Years
1 found helpful
Has Symptoms
a lot of muscle tone gone,
Hello, our girl is a 11 year old rottie, She has always been very muscular but we notice about a month ago she started loosing weight, so we weighed her and she has lost roughly 30 lbs since her last vet visit in April.A lot of her muscle mass is gone and she has had a cancerous tumor removed 5 years ago. our vet has put her on a steriod but didn't really say what if it was cancer, so i'm drawing at strings to try and help my baby girl.
our labridor dog developed this in a short space of time and it was because he had Laryngeal Paralysis for over a year and was fine and it got worse his breathing and then he developed Atrophy of Muscles fast, seeing his bones in head and neck was horriibble so we had to get him put to sleep because of this. This is common in many dog he was 13 years old but otherwise healthy a week before and passed check up at vets. The labridor breed has these problems but it could be cause by enviroment our local council spray pesticides everywhere weedkiller and you complain and guy spraying thinks your mad.
Jenn look up MMM, Masticatory Muscle Myositis. My 15 month old pug has it which is extremely rare but more common for Golden's. I'm so sorry your baby has this. I'll let you do your research but my prognosis isn't good.
Erica & Chu the Pug
For the dog mentioned above with facial swelling I would change the diet to a partial if not total raw diet. I'd also look for environmental reasons. There is a lot written online about the dreadful symptoms caused by feeding dogs kibble. Try reading the blogs of Dogs Naturally Magazine - you will be shocked to learn how we are making our animals sick with what we feed them. Facial swelling might also be a tooth infection but I'm sure you've already checked this. Vets always jump in with the drugs first when there are often logical reasons for the symptom.
We have an 11 month old Golden. He recently started Prednisone to control facial swelling from an unknown cause. His jaw was locked & after 3 days on Prednisone his jaw is just beginning to move again. He's so young! Anyone have some positive outcomes? Our family is devastated by how fast this came on & have no idea what could have caused this!
My dog was just diagnosed with blastocyst. He was in the hospital for 2 weeks. He was able to come home and they say it's a long recovery. However he is taking flucosal for the disease and on steroids. He has lost a lot of weight and muscle. I believe he can regain his muscle on his body when he's recovered however I'm worried about the muscle loss on his head? Will he be able to gain that back? Please let me know
Add a comment to Olie's experience
Was this experience helpful?
Milo
Mixed
3 Years
1 found helpful
Hi, we have a 3 year old rottweiler mix (80lb)recently diagnosed with immune mediated thrombocytopenia. It has been a rough month and we have finally found our road to recovery. He is on high doses of immunosuppressants (400mg atopica cyclosporine and 12mg dexamethansone)which is working but I have already noticed the muscle loss (especially temporally)and I am finding he is not as active/jumping on the couch/bed as much. Do you have any suggestions of things we can do to help mitigate the muscle loss side effect? more exercise? add more protein to diet (i.e. chicken, black eyed peas etc)? physiotherapy? I know we are still going to have a battle for the next few months until we can hopefully wean off the drugs or redce dosage. Thank you for your help
7 months later has the RX helped?
Add a comment to Milo's experience
Was this experience helpful?
Cooper
Golden Retriever
10 Years
0 found helpful
Has Symptoms
Crossing paws while sitting
Our now 10 year old golden retriever has been decreasing rapidly. Despite being the largest of the litter, hes always had minor health problems surrounding his stomach and kidneys. He's begun to experience seizures, once a week if untreated but 3-4 when given cbd oil. He's started to lose the use of his right hind, and the once prominent muscle group is nearly gone. He's been running since he was a puppy to keep him in shape and control his energy. Extensive testing isn't in the budget right now, any suggestions?
My 10 yr old Golden started with that and ended up having Cushings Disease. Both knees went within a week of each other. Surgery...very expensive. The kidneys have an adrenal gland that over produces cortisol and destroys their joints.
Add a comment to Cooper's experience
Was this experience helpful?
Cash
Pit bull
7 Years
0 found helpful
Hi,

My 7 yr. old pit bull/mastiff has had a history of seasonal allergies and ear infections which can usually be treated with coconut oil, but has sometimes been prescribed steroids or antibiotics. He was recently very ill and I think it may have been because of his new habit of eating dog poop! We had to fast him for 2 days much longer than the regular 24 hrs we've fasted him in the past. I think it was after this that I noticed muscle loss in his temples in front of his ears. At first I thought I was seeing things but he has lost more and more muscle. Aside from a random cough 1-3 times a week and loose stool he has no other symptoms.

I am taking him to the vet soon but I'm really scared it's MMM. Can it be MMM if he doesn't have any of the other symptoms? And what else might it be? Please help, he's my best friend and I'm very worried!

I also started giving him coconut oil again, omega 3s, yogurt for probiotics, vitamin c and licorice root today because I heard those things could help.

Thank you in advance!
Hi I'm having the same problem with my staffie did the vet say anything new ?
I'm sorry to hear about your best friend. I am going through something similar with my best friend, Murphy. He is almost 9 years old, and has been given a tentative 2-4 weeks to live due to the veterinary surgeon believing he has a tumour pressing on the facial nerve. He was tested for MMM, and the tests came back negative. MMM is not a death sentence, and can be quite treatable, so please don't think this is the end for your best friend.
I would like to hear more about your use of coconut oil as a treatment.
I hope for the best for you and Cash.
Hi,

My vet confirmed that it is not MMM through blood tests. He also had a fecal test done which came back negative. At this point, they do not know what is wrong with him.

Have you heard of these symptoms before and do you have any recommendations for stopping the muscle loss?

Thank you.
Hi,

My vet confirmed that it is not MMM through blood tests. He also had a fecal test done which came back negative. At this point, they do not know what is wrong with him.

Have you heard of these symptoms before and do you have any recommendations for stopping the muscle loss?

Thank you.
Add a comment to Cash's experience
Was this experience helpful?
Annie
Shepard mix
14 Years
0 found helpful
Annie is 14 this year and has experienced the sudden loss of the muscles on the right side of her face, and it has caused her right eye to sink back in to her face. It all seems to have happened in a few months. My vet has done blood work and fecal and urine test and did not produce any causes. I do give her plain eye drops to keep her eye moist. She eats fine, does drink a lot though. She does not seem to be in any pain but she does rub that side of her face a lot. Any thoughts?
I have a pit/mastiff mix. Same exact symptoms. All test negative for MMM. Hvae had MRI, Utlra Sound blood work for everything we can think of and evefrything comes back negative. We are at a loss and overwhelmed with emotion. Muscle Atrophy on head. Sunken in eye. Constant pawing at eye. No mositure in mouth nose or eyes. Keeps the right eye closed most of time and appears to be losing his sight in that eye. Left eye appears ok. Weight loss but has stablized. Tongue and lips appear to be mostly paralyzed. I am heart broken. Multiple vets and specialist and no diagnosis. I need help. I want to do whatever I can and simply feel helpless.
Add a comment to Annie's experience
Was this experience helpful?
Ranger
Doberman Pinscher
8 Months
0 found helpful
Hi,
We have two Doberman puppies (brothers), they are 8 months old!
Two months ago, as per their vet, we gave the Credelio (flea and tick medicine) and Interceptor (heartworm) on Sunday morning. They were fine! Monday morning, one of our dogs couldn't even get up. He behaved like a 15 year old dog. I took him to three different vets, and nobody knows what is wrong with him. First, his front legs were in pain (not anymore) then the right back leg and now He developed an atrophy on his back legs. He lost 30lbs. His brother is 85lbs plus in perfect condition. The first vet said that he has Panosteitis, which is growing pains. The other two have no clue. They even did a blood test and a scan and they don't see anything wrong. The vets prescribed Carprofen, cortisone shots and even Methacarbonal, a muscle relaxer, which made him feel even worse. I called the vet next day and he said to stop giving him that. The last vet confirmed that his atrophy is due to Credelio. He gave him a cortisone shot last week and Prednisone for 30 days.
Has anyone experienced this with their best friend???
It breaks my heart to see him like this. He is such a good dog and his symptoms appeared from one day to the next. He is only 8 months old and has been feeling like this for 2 months.
Thanks!!!
Add a comment to Ranger's experience
Was this experience helpful?
Luna
Cocker Spaniel
5 Years
0 found helpful
In May last year my girl (who is now 5) was diagnosed with hip dysplasia in both hips although the right hip is worse than the left. She is on Carprieve and I also give her Seraquin supplements but I know she really needs a replacement which my insurance won't cover. Since May this year her muscles in her hind legs have wasted away due to her being unable to walk far (20 minutes max a day). It is heartbreaking to see her struggle to get up from laying down and when back from a walk she is limping. I don't drive and there is no hydrotherapy near where I live and money is an issue. What Can I do to improve her quality of life and improve her muscle mass?
Hello I'm sorry to hear bout yr girl!. I have a 12 yr old amstaff(odin).he had lost the muscle on the left side of his head,the vet said it was either a tumor or from past abuse b4 I rescued him they said it would not come back but it did within 2 months..now his hip muscles are deteriorating and it was hard for him to get around, so I've been giving him glucosamine powder and cbd and hes a new boy!.but i gotta get him in to vet again for a check up
.so i recommend cbd and glucosamine powder not the pills the powder works 200% better!!I hope this helps yr cutie!!!
Add a comment to Luna's experience
Was this experience helpful?
Pretzels
pitbull
11 Years
0 found helpful
I have a pit mix. She is 11 years old. I took her into the vet recently and found out she has arthritis, and the left side of her head is sinking in. Over the past couple of weeks it has gotten worse. The vet gave us meds for arthritis but that was it. She is no longer limping, she still wants to play, but when we play fetch she will end up hurting herself, so things are not the same anymore. I even notice that when she drinks water, there is water on the floor because it seems like she is not using her mouth properly or maybe she is not swallowing? Not sure. The vet told us that she still saw quality of life and it was not time to put her down. I can tell that the time is coming, so I am going to let her do her thing. If I start seeing symptoms of jaw issues, I know I will have to take her in and put her to sleep. The meds we have helped with pain but it almost time her for her to go.
Sounds like MMM which can be helped with steroids and auto immune drugs when it effects the jaw. My research does not show a need to put them down. Check out MMM and I hope Pretzel is happy and well!
Add a comment to Pretzels's experience
Was this experience helpful?
Bleu
Collie mix
2 Years
-2 found helpful
A few months ago (10/22/2017), my mom was watching Bleu and I came home the next day to find his face doubled in size. His eyes looked like they were bugging out of his head, his mouth way stuck open, and he was frothing at the mouth. I found out that he had gotten a soccer ball lodged in his mouth over night (for how long, I'm not sure). I brought him to the emergency vet clinic where they kept him overnight on IV fluids and anti-inflammatory drugs were administered. He was then on the anti-inflammatory drug for another few weeks. I had countless visits to my vet in the coming months. After he had been on the anti-inflammatory drugs for a while, he started to have trouble opening his jaw, and his face muscles seemed to be disappearing. I was concerned, so I called my vet and scheduled an appointment. They put him under and examined the jaw, determining finally that he had MMM (masticatory muscle myositis), and was then put on Prednisone for the next month and a half or so. Right before Christmas, Bleu got into some old meat, and began to have very bloody diarrhea. I brought him to another emergency vet in Lancaster where they gave me every med under the sun to get his stomach healthy again…they never determined the cause. Although they did blood work to check his platelets and said that the only level that was off slightly was that of his liver. They told me this was normal because of the steroids. After a day or so of the meds, he was pooping normally, and all seemed fine. Shortly after Christmas, I started to notice muscle wasting throughout the rest of his body, particularly in his hindquarters. My vet decided to keep him on the steroids and continue to watch him. About a week ago, he started to throw up. This lasted about a day before he began to throw up chunks of his own stomach. He was more lethargic than I've ever seen him and could barely get up. I took him to the vet and have had him on a few meds along with a bland diet to help coat his stomach. We also decided it was best to stop taking the Prednisone all together. Yesterday, I began to notice a worsening in the hindquarters. Bleu appears okay, and his temperament is significantly improved, however he has lost the ability to jump onto my bed. What's worse is I have noticed a change in how he stands up after laying down. He will pick himself up onto his front legs, but have difficulty using the back legs to push himself up. If I walk him or throw a ball for him, he'll retrieve it enthusiastically, however will hold his right back leg up in the air, and lay down as soon as he can.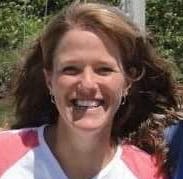 1611
Recommendations
Thank you for your email. I'm sorry for what is happening to Bleu. I'm not sure if he has had a muscle biopsy to determine the MMM diagnosis, or if it was an educated guess. Without seeing him, I can't add a lot to what you have had done or the treatments that he has been on, other then to think that an MRI might be helpful to try and determine where his actual lesion is, as well as a muscle biopsy to detect any changes at that level. I hope that he recovers.
Add a comment to Bleu's experience
Was this experience helpful?
Chili
Lancashire heeler/mix
12 Years
1 found helpful
Medication Used
Rimadyl 100mg 10 day trial
Tyro-tab .8mg half of one a day
Hi my dog is 12 years old.. last weighed at 51 pounds one week ago... and lost 3 pounds since her previous weight only a few weeks before that. She suffered a seizure last week which was her first. Her blood work came back with kidney levels only a .0... something number above normal. The vet said it was not significant and we talked about her diet needs. Her white blood cell was higher than normal so she is taking an antibiotic. Everything else was normal. She has definitely lost a lot of muscle mass in her hind legs and she has thinned out a lot where her dip is. Her front legs seem to have started to lose muscle mass recently within the last couple of weeks. She struggles with getting up on the couch or bed. Some times she makes it other times I have to help her... she also has periods where she pants persistently. The vet did give her an arthritis medicine to try and she is still taking for a few more days.

My concern is now she seems to be losing her vision and she seems to be thinning out to an what appears unhealthy weight... yet her weight loss doesnt seem significant we she gets weighed.
She does have good days where she is interactive and shows desire to chew on a toy or she greets me.. although the past two days when I came home she didn't greet me. She did chew on a toy last night..

I just don't know what to think. She was at the vet twice in a month.. and the vet didn't say there was anything terrible going on. She still eats and controls her bowels and urinates okay.
I'm trying to determine if she is okay... I know she is old but she didn't begin losing muscle mass until about a few months ago. It seems things are happening more rapid than gradual.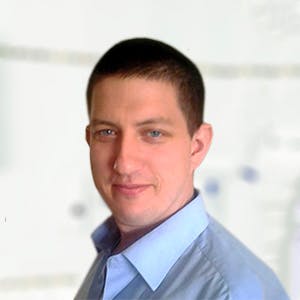 3320
Recommendations
Chili is in old age and as dogs age, their activity levels and health may slowly decrease; without examining Chili, I cannot say whether or not physically she is alright or not. Weight wise, I don't like weight (OK as a general guide) I prefer body condition score as no two dogs are the same. White blood cell counts may indicate infection, inflammation among other things; slightly raised kidney levels are to be expected, but it sounds like they are still going strong. The reduction in muscle mass is normal given Chili's age and reduced mobility; again, I haven't examined Chili so I cannot give you a depth answer. Regards Dr Callum Turner DVM
My pit is almost 15 and she was diagnosed with imtp back in Jan we got her back healthy with prednisone last few months she started dragging her back legs and falling can't get up as it got worse now she went eat or drink lots a lot of muscle in her face is there any cure help? Doctor uped the steroid, ivi fluids what causes atrophy if muscles and did the prednisone do this too her
Add a comment to Chili's experience
Was this experience helpful?
Zeus
Black Lab
2 Years
0 found helpful
Has Symptoms
Loss of muscles Not walking drags p
Zeus is almost 2 years old lab/ pit mix. He was injured a few months ago playing rough with his brother. All we heard was him yelp loud and began to limp on right front leg. After a couple weeks I took him into vet and they did xrays. Said everything looked good and put him on an antinflammatory med. Sent us on our way. 2 weeks later he was not walking on it at all. We took him back in and another set of x rays up on shoulder still showed nothing. She gave him pain meds Tramadol. Now a month later he has lost all the muscle in his shoulder. He wont walk on left and drags his front paw. He has lost weight and looks so said. He doesn't dry out in pain when you touch his leg or paw or anything BUT if you touch his back spine his hair and skin literally jumps.
Add a comment to Zeus's experience
Was this experience helpful?
Hootie
Pit bull
12 Years
0 found helpful
muscle atrophy top of dogs head since started with swollen runny nose and eyes a couple of weeks ago. Has felt feverish a couple of times. Runs, eats, drinks most times fine. Large dog for a pit. Outside of nose is dry like a brillo pad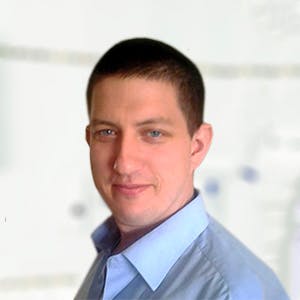 3320
Recommendations
There are a few possible conditions including myositis, some hormonal conditions among other causes; but if there is a lot of muscle wasting you should visit your Veterinarian for an examination to help narrow in on a specific cause. Without examining Hootie myself I cannot really weigh in with a specific cause. Regards Dr Callum Turner DVM
Add a comment to Hootie's experience
Was this experience helpful?
Sam
Jack Russell Terrier
14 Years
0 found helpful
Hi Sam is loosing muscle in back legs, he has also pooed in the living room a few times now after walking. The last couple of days he hasn't pooed at all. He has a week stomach and is sick at least once a week. He seems ok apart from this.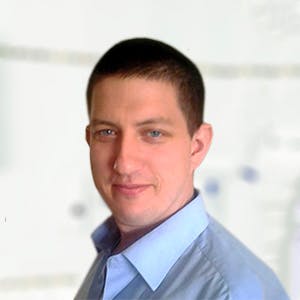 3320
Recommendations
Some hind leg weakness and faecal incontinence may occur due to old age and changes in the spine, the vomiting may not be related to the muscle atrophy of the hind legs; with Sam's age it would be advisable to have a Veterinarian examine him to be on the safe side to determine if the changes are due to age and if medication could help. Regards Dr Callum Turner DVM
Hi took Sam to vet and they did a blood test. Results said he has an inflamed pancreas, and may have arthritis of the spine. He is on medication and seems a lot happier. Thank you for your advice.
Add a comment to Sam's experience
Was this experience helpful?
Sarge
Cane Corso Italiano (Italian Mastiff)
9 Years
0 found helpful
Has Symptoms
Muscle mass decrease, tenderness
My Cane Corso is 9 years old. He has never been an energetic boy, quiet lazy. He has always had a hip that made him look like he had hip dyspepsia, however he was tested almost every year until 2 yrs ago and he had xrays performed. Nothing. He also had both knee ACL's repaired at the age of 4 and 5. In the last year he has lost all of the muscle mass in that same left hip. We would only walk him 1 mile or less because we began to hear a pop from his leg. In the last 2 weeks, he has become very tender in that area and getting up even less.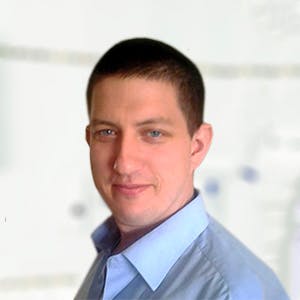 3320
Recommendations
If you're noticing muscle atrophy and physical issues with the leg and hip you should visit your Veterinarian for an examination and for another set of x-rays to help determine a cause; there are many possible causes from nerve damage, intervertebral disc disease another causes. Without an examination I cannot give you any specific information. Regards Dr Callum Turner DVM
Add a comment to Sarge's experience
Was this experience helpful?
Mica
husky malamute
11 Months
0 found helpful
Has Symptoms
weak hind legs, dripping peee
My almost 1 year old husky malamute's hind legs are wobbly, I noticed when I got home, let him out, then he came back in and was a bit weak in his back legs. he tries to stand and his back legs start to bend then he whimpers a bit but when I let him outside he kept running around our backyard like he normally does. I tried feeding him but he didn't want any food. I gave him a treat to calm him down and it was difficult for him to eat, he had a lot of excess saliva come out while trying to eat it. I don't walk him very much but I do let him run around the backyard a lot. I also noticed he was leaking pee just a tiny bit little by little, I tried touching various areas of his hind legs but nothing made him whimper, cry, or jump up as if it hurt. but when he lays a bit he'll randomly yelp then get up. I love him very much and I'm so worried I'm crying, please help -Angie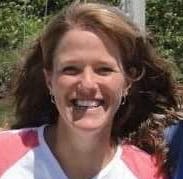 1611
Recommendations
Without seeing Mica, there isn't any way for me to find out what is going on with him, but it seems that something happened while he was outside. He should be seen by a veterinarian, as they can examine him and see what might he happening and how to treat him.
Add a comment to Mica's experience
Was this experience helpful?
Diesel
pit bull terrier
2 Years
0 found helpful
2 year old male pit mix, weighs about 80 lbs. sudden muscle loss on top of his head. Had wide head and jaw and both have narrowed or sunken. Had allergy issue, various drugs over last year starting with apequel with steroids, then cytopoint injections; went to dermatologist and added steriods, keto (anti fungal), antibiotics for the skin. After last cytopoint injection (approximately) that is when areas behind eyes sunk in and he looks really bad now. Should we continue with steroids, no blood work done, could it be MMM or something else.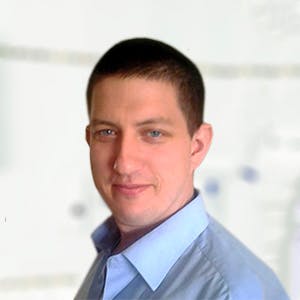 3320
Recommendations
If the the muscle atrophy looks like the photo below, then it most likely is masticatory muscle myositis; you should visit your Veterinarian to discuss and confirm, treatment (if confirmed by your Veterinarian) normally is with oral corticosteroids. Regards Dr Callum Turner DVM https://veteriankey.com/wp-content/uploads/2016/09/B9780323077620000389_f038-005-9780323077620.jpg
Add a comment to Diesel's experience
Was this experience helpful?
Axle
American Staffordshire Terrier
5 Years
0 found helpful
Have a 5 year old American Staffordshire Terrier at 63.8 lbs suffering from a injury of some sort of his right rear leg. Canine jumped 8/2017 on a downward slope causing him to be stretched out, lameness in the right rear leg occurred immediately following cease of exercise. Primary vet evaluation deemed it to be a "sprain", 8 weeks limited exercise and activity, on leash at all times. Completed yet issue still persisted after vigorous exercise. Physical Therapist was seen and evaluated canine to having a partial tear of the ACL. Second PT evaluation noticed similar but less movement in the drawer test, recommended specialty vet for information on stem-cell, prolotherapy and PRP. Vet recommended xrays & ultrasound which determined it not to be stifle injury, but a groin injury but couldn't determine if it's a ligament or muscle tear and noticed muscle atrophy of the right thigh.

Curious to recommendation of determining root cause of atrophy / injury and recommended treatment. Lameness / limping occurs after sleeping on it or exercising. Considering muscle building supplement as well, do they work?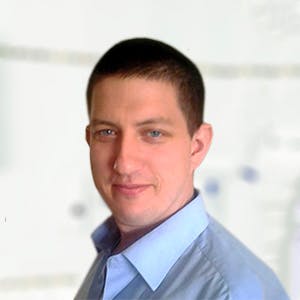 3320
Recommendations
Without examining Axel, I cannot really start to pinpoint a specific site of injury; the type of fall (as you described) may result in a groin injury but also cruciate ligament injury as well depending on how he fell. At this point, continued rest and physiotherapy would be best but I wouldn't recommend the use of muscle building supplements if he has no issue with muscle loss elsewhere as a lack of nutrition isn't the issue here; however, if you do give any supplements regardless please do not use anything formulated for humans as there are products available formulated for dogs like Bully Max, but I still recommend against it. Regards Dr Callum Turner DVM
Add a comment to Axle's experience
Was this experience helpful?
Zumba
schnauzer
14 Years
0 found helpful
Hello, my 14yo. mini schnauzer had a few series of diarrhea and vomiting recently (caused by NSAIDs) so he lost almost 20% of weight, he has very thin muscles now. Since one year he has neurological problems (ataxia, paws dragging) and spine degeneration but he feels very good, is very active doggie and willingly goes out (3x 20min slow walks). Unfortunately at the same time he was diagnosed CRF (1 IRIS stage) and mild anemia and our vet put him on RC Renal. I have concerns that this low-protein food will lead to greater muscle atrophy an he will be still weaker soon. Is is good idea to fall back to medium-protein food to gain some muscle mass? Is HMB supplement a good choice to prevent muscle atrophy? What should I do in this situation?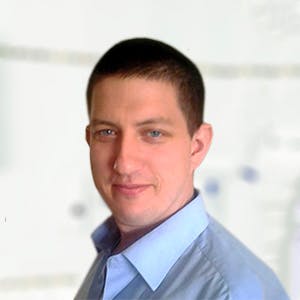 3320
Recommendations
Due to the kidney failure I wouldn't recommend you giving a higher quantity protein food, if you are having concerning you should speak with your Veterinarian about the state of the kidney failure and discuss a way forward since I cannot give you any advice without examining Zumba first and seeing blood tests etc… Regards Dr Callum Turner DVM
Add a comment to Zumba's experience
Was this experience helpful?
sdf
sss
11 Days
0 found helpful
dfdsfdffffffffffffffffffffffffffff ssafdsadsadsadsadas d saad d d da f df fe f ewew eaf ew f e f ewafhttps://wagwalking.com/condition/atrophy-of-muscleshttps://wagwalking.com/condition/atrophy-of-muscleshttps://wagwalking.com/condition/atrophy-of-muscleshttps://wagwalking.com/condition/atrophy-of-muscleshttps://wagwalking.com/condition/atrophy-of-muscles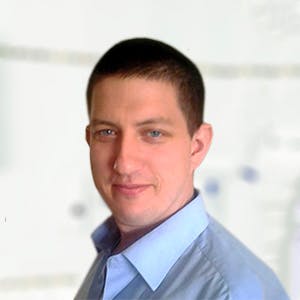 3320
Recommendations
Due to the kidney failure I wouldn't recommend you giving a higher quantity protein food, if you are having concerning you should speak with your Veterinarian about the state of the kidney failure and discuss a way forward since I cannot give you any advice without examining Zumba first and seeing blood tests etc… Regards Dr Callum Turner DVM
Add a comment to sdf's experience
Was this experience helpful?
Cassie
Lab / mastif mix
10 Years
0 found helpful
Has Symptoms
Ruptured tendon in lower back leg
Our dog Cassie ruptured her tendon 2.5 yrs ago and the vet had her in plaster and bandages for several weeks but made no difference, the vet then offered euthanasia as the only option, we declined at the time because she seemed to cope now she has had her legs collapsing and shaking regularly and often has a hot and dry nose. Would you think there is any hope for her.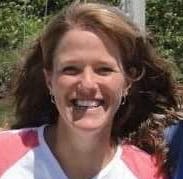 1611
Recommendations
Without seeing Cassie and knowing what the actual injury was, I cannot comment on whether there is a possibility for recovery. Since she is having these problems, it would be best to seek the advice of a veterinarian, whether you see the same veterinarian or seek a second opinion. I hope that everything goes well for her.
Add a comment to Cassie's experience
Was this experience helpful?
Caillou
Labrador
12 Years
0 found helpful
We have a 12 y/o lab mix who has been athletic and healthy his whole life until Dx Blastomycosis (neg CXR, no skin lesions, neg eye), 10/2016. After 3 months of anti fungal meds, he suffered abrupt onset of bilateral hind quarter atrophy. Just months earlier, he could do a 10 mile run in snow and portaging camping trips. Two vets have examined him but neither has wanted to do any imaging. He is on Rx Gabapentin and Carprofen with progressing atrophy - needs to be carried up stairs at times.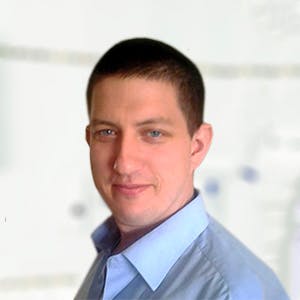 3320
Recommendations
Muscle atrophy may occur for a variety of reasons and may be related to spinal disorders, neurological disorders, hormonal conditions among others; there is no single cause we can pin this on. Further diagnostics would be required which may include x-rays, CT scan or MRI to help understand the issue better; without examining Caillou I cannot say what the best course of action may be since I cannot pick up on any other symptoms, a visit to a Specialist may be useful instead of returning to the same Veterinarians. Regards Dr Callum Turner DVM
Add a comment to Caillou's experience
Was this experience helpful?
Gauri
Labrador Retriever
12
3 found helpful
Hi my dog, aged 12 years is suffering from Chronic Renal Failure as of 10 days ago, she lost a lot of her weight due to the vomiting and diarrhea. We started the treatment after 3 days of continuous vomiting, and now she has blood in her stool. She is thirsty all the time, but since she is on IV fluids we avoid giving a lot of water to her on an empty stomach. Her hind legs which were fine 10 days back have lot almost all the muscles, she can barely stand up or change her positions in bed. Since her vomiting has stopped we have decided to continue the treatment but are concerned about her quality of life. If there is not improvement in her mobility we may have to put her to sleep.
I just need to know if it is possible in an old dog to regain muscle strength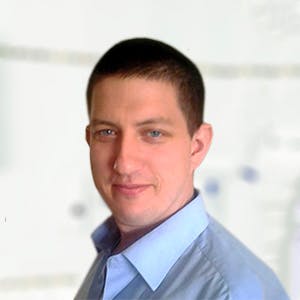 3320
Recommendations
A loss of muscle mass may occur in patients which kidney failure, especially when dietary management is restricted protein; at this stage I do not believe that Gauri will regain the muscle back which has been lost, but treatment and supportive care should be aimed at easing stress on the kidneys and making her comfortable. However, given the severity it may be a time to think about the inevitable. Regards Dr Callum Turner DVM
Thank you dr turner this helped me too
Add a comment to Gauri's experience
Was this experience helpful?
Logan
Cairn Terrier
13 Years
1 found helpful
Medication Used
Prednisone 1.25mg every other day
metronidozole 100mg 2x/day
My dog who was diagnosed with Lymphangiectasia/IBD 2.5 years ago and Immune Mediated Neutropenia last year has had significant muscle atrophy which started in the rear legs for the past year. His recent blood work is stable and in the normal range except for high Alk phos which is in the 900 range. Steroids prescribed at initial high doses, were blamed for the atrophy. He has been on the current low dose for 4 months but cyclosporine was increased 4 months ago. Muscle atrophy seems to be progressing. How can I prevent the progression of muscle loss?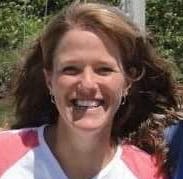 1611
Recommendations
Thank you for your email. I can't comment on Logan's condition without seeing him or knowing more about his situation, but one thing that help tremendously is physical therapy, to keep the muscles that he has strong. Your veterinarian can refer you to a good physical therapist in your area, as well as let you know whether that might help.
Add a comment to Logan's experience
Was this experience helpful?
Nymeria
Husky mix
15 Weeks
0 found helpful
We rescued our puppy and were told she was a distemper survivor. We were also told that she had a tick that may or may not be permanent. What we were not told was that she had severe muscle weakness throughout her body but primarily in her hind legs. There are some times when she runs, jumps, plays and looks like a healthy normal dog. But there are other times when it's heartbreaking to watch her. She can barely stand at times, can barely walk and her legs back or front just collapse under her. Sometimes she can't even stand up and eat. We are told this is a result of the distemper and with excercise and maybe therapy she will make a full recovery. I'm not convinced. Any ideas?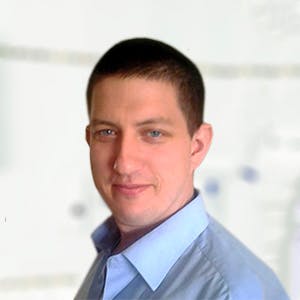 3320
Recommendations
Without examining Nymeria I cannot say whether or not she will improve with therapy, it is still early days yet and you need to confirm that any weakness is attributable to the distemper and not due to another condition (since there seems to be an intermittent nature to the weakness). I would recommend you consult with a local Veterinarian for a second opinion and a Physiotherapist to get a better idea of the problem and the possible options you have as far as therapy is concerned. Regards Dr Callum Turner DVM
Concerning Atrophy, have a 17 year old Parson Russell Terrier that is happy to be still breathing, but his rear legs are become weak. He get's approximately a mile of walking, the most part in the morning. He's prescribed J/D food, curious what would be the best diet for his age and condition such as 'high protein, high or low carbs and/or vegetables? Would never allow him to suffer, however he still seems to want to be present.
Add a comment to Nymeria's experience
Was this experience helpful?
Maxx
Labrador Retriever
8 Years
-1 found helpful
My dog has had some weakness and athrophy in one of his hind legs. I took him to the vet thinking it could be due to an injury. They did a physical exam and he passed. I tried to tell the vet that he has a high tolerance for pain. He is such a tough boy. I think upon the manipulation of his leg they were waiting for a grimace or some sign of something torn... anyway, after nothing appeared torn they opted for an X-ray. Something showed up on the X-ray my vet wasn't sure what it was.. he sent off to a radiologist for confirmation. He confirmed with her twice that what he was seeing was a "fat pad" between back hips and spine?
Anyway, he doesn't seem to be in any pain, however like i said he had a high tolerance i believe. But the athrophy seems worse in that one effected rear leg. My vet said maybe i should go see a neurologist as he thinks it may be neurological. Shouldn't he of done an ultrasound so rule out degenerative Myelopathy? I don't know what else could explain this unilateral athrophy. Maxx is only 8, a lab mix. What do you think??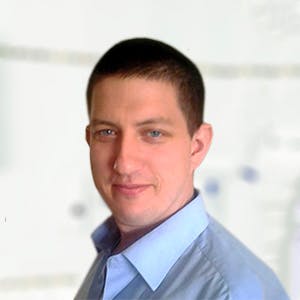 3320
Recommendations
Ultrasound doesn't diagnose degenerative myelopathy, the diagnosis for degenerative myelopathy is a diagnosis of exclusion and ultrasound therapy may be used in its management; a Neurologist visit is required to rule out other conditions before coming to a diagnosis of degenerative myelopathy. Fat pads are not unusual but may cause issues if they prevent movement of a joint or cause compression of a nerve. Regards Dr Callum Turner DVM http://veterinarycalendar.dvm360.com/degenerative-myelopathy-diagnosis-and-treatment-proceedings
Add a comment to Maxx's experience
Was this experience helpful?
Chloe
Soft Coated Wheaten Terrier
9 Years
0 found helpful
Hi, i commented a few weeks ago about a possible brain tumor in my dog Chloe. QUICK SUMMARY: so two weeks ago my mom and I took Chloe to Athens (UGA) to get a head MRI and she does have a brain tumor. This week (starting on Monday) Chloe started Stereotactic radiosurgery and had her last round today. Right now (8:45) she is home, with a HUGEEEE appitite, tail wagging, whining, begging for treats, and trotting. She is on Prednisone (steroid) and while it is helping her 70% or 80% it is casuing major muscle mass loss. When we brought her for her treatment last week i could tell she was skinny and her right side of her head (skull, due to tumor i think), and then her ribs were sticking out a litle bit. Today, I can feel her spine, hip bones, and when she was eating her supper, her back legs shook as if they were weak. I cant ask Chloe's doctor until a month and im about to bust to know: Can these muscles be built back up ( she chases deer, so shes pretty fast and very active before the cancer). QUESTIONS: I dont know, but do yall think the radiation therapy will shrink or stop the tumor? I dont think NAIDS will be effective on her, but any other steroids or other powerful drugs (effective like prednisone) that will do the same job but stop the atrophy? Can the muscle be gained back through alot of food and excursive? Do you think she will ever be able to run again if she does get muscle back? (oh: she may be blind in her right eye, due to the tumor too...its just screwed up). Will she get used to not being able to hear or see out of her right eye and ear? and last one: if we kept her on the prednisone will she continue to lose muscle until shes just skin and bone? Thank you for bearing with me through all that long paragraphing i appreaciate it so much! :)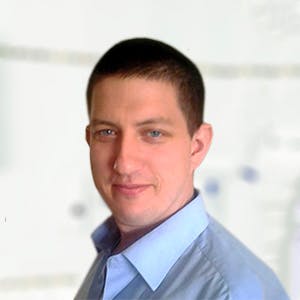 3320
Recommendations
Without knowing the exact type of tumour, we cannot really talk statistics as far as recurrence or efficacy of the stereotactic radiosurgery; but we can assume that she will adapt well to partial deafness and loss of sight in one eye so this shouldn't be a big concern. As for the muscle atrophy, this is something which may be an uphill struggle but it is possible for some muscle mass to return she probably won't return to the muscle mass she had before. It is important that she is happy, active, eating and wagging her tail; follow up with your Veterinarian regarding further medical treatment in a month or so. Regards Dr Callum Turner DVM
I had something similar happen to my dog. He had a tumor in his intestines that we removed. It turned out to be cancer so I'm glad we removed it. But for months he continued to lose weight. It was so bad he went from 21 to 15 lbs. My baby was on deaths door and I didn't think he was going to be alive in the next couple months. we visited several veterinarians and he was tested for everything under the sun. He was on rimadyl going forward but it didn't help much. I took him to a 4th vet and she said just by watching him walk (like he was walking on eggshells) and his muscle loss, that he had arthritis and it was attacking his joints. She said I could spend the $400 on a test to confirm this, or we could just start the meds. 12 hours after being on prednisone he was like himself again. He was walking, eating, and no longer in pain. We are over 2 weeks into the med and slowly bringing down his usage of the drug. I'm walking him but I don't see him putting on any weight yet. So I don't think he will ever go back to how he was, but he isn't in pain and that's what matters is his quality of life. He is an 8 year old cockapoo. - just sharing my experience
Add a comment to Chloe's experience
Was this experience helpful?
Maisie
Goldendoodle
5 Years
0 found helpful
Proteinuria and weight loss. My 5 year old dog has proteinuria and has lost weight. She has been on a prescription k/d diet for the last month. And she has been prescribed an ACE inhibitor. How can I get her to gain weight.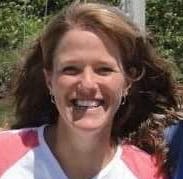 1611
Recommendations
Thank you for your email. WIthout examining Maisie, I can't comment on how to get her to gain weight, but if she has been diagnosed with kidney disease, treating the kidney disease with diet and medications should help stabilize her disease, and she should start to gain weight. Make sure that she is eating enough of the K/D. I don't know what her lab work looked like or her medical history, but it would be a good idea to keep in contact with your veterinarian and have frequent weigh ins to monitor her weight and general health status. I hope that she does well.
Add a comment to Maisie's experience
Was this experience helpful?
Molly
Labrador Retreiver
11 Years
0 found helpful
Has Symptoms
Deformed & falling out toenails
Hardening of pads of feet
My 11 year old lab started having problems with very hard calluses on the pads of all 4 feet about a year ago. There were areas that were as hard as rocks. At about the same time she started having chronic yeast infections in her ears. Then her toenails started getting misshapen and falling out. I've had her to 2 vets and neither have ever seen or heard anything like her condition and consulted with colleagues but couldn't find anything that fit her symptoms. She had her vaccinations in late August. In late October she passed a bladder stone and the vet put her on Science Diet RX Urinary food. By late November she started limping on her back legs. By late December she started losing huge patches of hair across her back and on her tail. She's getting big areas of crusting all over body. Her muscles in her back legs have atrophied greatly and she has a hard time getting up, especially if she lays for long periods. She eats fine, drinks tons, no issues with going to the bathroom. The vet did blood work & tests for Cushings and Addisons, both negative. He did blood work that all turned out normal or close to it. He said her heart and lungs are great and her blood work looks like that of a much younger dog. They have her on Phenobarbital for seizures since she was a puppy. She's on Gabapentin & Meloxicam for the pain. They tried her on Apoquel and Amoxicillin for her skin in case she has an infection or allergies. I didn't see much improvement. Could all of this be caused by arthritis and are there any other more effective pain meds? She also tried Previcox without much help and Tramadol that caused nose bleeds so was stopped.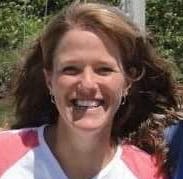 1611
Recommendations
Thank you for your email. I'm sorry that Molly seems to be having all of these problems. She seems to be on very appropriate medications for her conditions. It is unlikely that her skin and footpad conditions are related to her arthritis, and your veterinarian may want to refer you to a dermatologist for her skin conditions. For her chronic pain, there are other therapies that might help, such as Adequan and laser therapy or acupuncture, that your veterinarian can talk more with you about if you are interested in pursuing other therapies in addition to the medications that she is on. I hope that you are able to keep her comfortable and resolve her skin problems.
My sister's cocker has similar symptoms. She was diagnosed with Hepatocunaneous disease. A rare liver disease that initially looks like Cushings disease. You need to take your dog to an Internal Medicine Specialist for that testing.
Your dog has symptoms luke mine. Look up Cushings disease. She's on treatment for it now. 15 and getting better.
Add a comment to Molly's experience
Was this experience helpful?
Spike
English Bulldog mix
13 Years
0 found helpful
My english bulldog mix was diagnosed with lymphoma and had a splenectomy back in 2014. He wasn't supposed to live much longer after that but he's still around over 3 years later. Earlier last year he started gaining his weight back that he never got back after his surgery but now his back legs are showing signs of severe atrophy. He has little moments where he's active but he lays around most of the time and when he walks his back legs are stiff. I want to start him on a BARF diet and see if that will help at all. Any thoughts?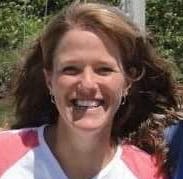 1611
Recommendations
Thank you for your email. Bulldogs are prone to arthritis changes as they get older, and given Spike's age, he may be having bone or joint disease. I'm not sure that the BARF diet will have a huge impact on his comfort level or condition - it would be a good idea to have him examined by your veterinarian to see what might be causing his hind end problems, and get an appropriate medication for him so that he is comfortable as he gets older.
Add a comment to Spike's experience
Was this experience helpful?
Sultan
Golden Retriever
12 Years
0 found helpful
Hi we have a 12 year old retriever who has lost muscle in his back hips have him on Glyde. He is still very much up for a walk but as we live in a very hot part of QLD we are unable to take him as it just gives him an upset stomach want to do the best for him can you help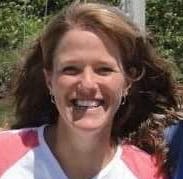 1611
Recommendations
Thank you for your email. I am unable to suggest anything without examining Sultan. I'm not sure from your message if he is having muscle problems, or vomiting problems, or both? At 12 years old, it is quite common for dogs to have problems with arthritis and hind end weakness. It would be a good idea to have him seen by your veterinarian, make sure that he has a good exam and is healthy, and they can suggest joint pain medication or supplements if they are right for him. I hope that they are able to make him more comfortable.
Greetings I have a question that you may have an answer for. My lab is 15 or 16 and about a year ago he caught cocksideia ( I'm sure I murdered that word ) from a pup I had gotten. He had lost a lot of muscle and with him being old he isn't very active anymore. Is there a chance that if I started reading him the food recommended with easier to process protein and work with him to walk etc that he may be able to build some muscle back? He doesn't have any illness or disease from the last time he was at the vet a few months ago and I'm hoping if he can gain some muscle it would help. What would you suggest?
Add a comment to Sultan's experience
Was this experience helpful?
Kiba
Chinese Shar-Pei
12 Years
0 found helpful
My Kiba is a 12yr old Mix breed that I have had since he was 1 week old his mother was very sick and the family that owned her could not afford to feed him and his 13 siblings. He has been a very healthy dog all his life until this year when suddenly he develop arthritis and had a very severe gastrointestinal infection. My vet has done a wonderful job treating all his in illnesses and his prognosis was looking good. But in the last 2 weeks his upper thigh muscle that connects to his hip on both rear legs has all but disappeared. No other muscles are affected and he had not had a sudden drop in exercise he had actually been exercising more now that his arthritis was being properly managed. My vet has been wonderful but says the muscle loss is degenerative and there's not much that can be done other than home improvements to make it easier for him to get around and perhaps an underwater treadmill regular exercise routine to try to help him stay mobile as long as possible. Do y'all have any suggestions that my vet may not have thought of yet that I could do to help keep his quality of life as good as it could possibly be? Thank you so much for your time any suggestions at all are greatly appreciated.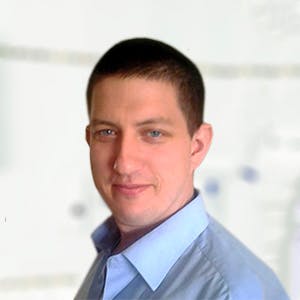 3320
Recommendations
Muscle atrophy may occur for various reasons and isn't uncommon for older dogs to be affected, you should speak with a Veterinary Physiotherapist to see if they are able to give an exercise program for Kiba which may include hydrotherapy, passive movements or laser therapy. I cannot think of anything specific to advise at this time. Regards Dr Callum Turner DVM
Add a comment to Kiba's experience
Was this experience helpful?
Harley
white boxer
22 Months
0 found helpful
I have a young boxer that is almost 2 years now. she started to limp from one of the rear legs about a month and a half ago . all the xrays have come back negative and the vet does not see anything abnormal so far. she is able to run normally when she is exited but most of the times she is limping. it has gotten to the point that you could see some muscular atrophy around the hip going down to above the knee . she looks happy and eats well but I am concern this is been going on for a while now and is not improving and she is very active . any ideas what it could be ?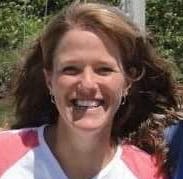 1611
Recommendations
Thank you for your email. My first thought with a rear leg lameness is a strained or torn cruciate ligament, or a problem with her hips. Since I can't see the x-rays or examine her, I can't comment on her case specifically, but those are common injuries that do occur in active large breed dog. There can be more specific injuries that occur, that may require a specialist to diagnose. I'm not sure from your email if Harley is on any pain medications or anti-inflammatory medications, but those can help quite a bit for musculoskeletal pain. There are also joint supplements and injections that you can talk to your veterinarian about if you haven't already that can help with the healing process. I hope that she improves.
Add a comment to Harley's experience
Was this experience helpful?
Simba
Labrador Retriever
4 Years
0 found helpful
Hi,
My lab Simba has been diagnosed with muscle deterioration and atrophy. The doctor says that he has lost a lot of muscle in his hind legs and hips and said that they term this as arthritis. But he is barely 4.5 years old. Im confused as to how he can get this at such a young age. Also his ability seems to have suddenly gone bad, earlier he used to walk fine on our hardwood floors with little slipping. But now he is barely able to walk. We have started him with hip and joint supplements but we're not seeing any results. The vet did a lameness test before giving us the results. Im very concerned to see him in this way. Can you recommend something we can do to help him get better?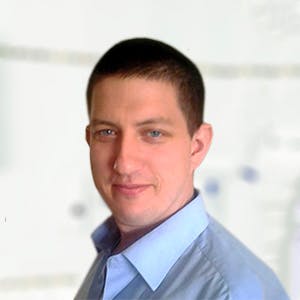 3320
Recommendations
Arthritis can occur at any age, but it is normally associated with older dogs due to an overrepresentation of the older population being affected; however muscle atrophy in Labrador's may be an inherited trait which should be looked into. Other causes may be due to spinal disorders, hormonal conditions among other conditions. If you have concerns about the diagnosis, you should visit another Veterinarian for a second opinion to see if they give you the same response; also, in some cases acupuncture or laser therapy may be beneficial. Regards Dr Callum Turner DVM
Add a comment to Simba's experience
Was this experience helpful?
LadyBug
English Shepherd
12
1 found helpful
This past winter was really harsh. I thought at first my Lady slipped on some ice or stepped down wrong. She started limping slightly but not all the time. I noticed after the ice melted that her left front leg was a bit smaller than her right. In the span of a month, she went from running and jumping like normal to falling and barely able to walk. 2 vets ran all kinds of tests but they found nothing. One vet said her x-rays looked like those of a 5yr old not an 11yr old. The 2nd vet found some minor arthritis starting in her spine just between her shoulders. She sits with her left side out, and he couldn't find a reason why. She almost drags her foot now and stumbles a lot. She has so much energy but falls over or yelps in pain if she ttys to play.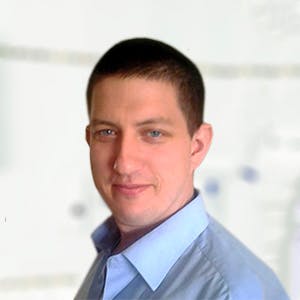 3320
Recommendations
If your Veterinarians have ruled out the usual causes of limping and atrophy of leg muscles, the only other cause I could consider would be brachial plexus injury; with brachial plexus avulsion the the nerves of the plexus are ripped away and do not recover, with some cases there is a partial avulsion which can cause some symptoms of limping and muscle atrophy or bruising of the nerves which can take a long time to recovery. Regards Dr Callum Turner DVM https://wagwalking.com/condition/brachial-plexus-avulsion www.msdvetmanual.com/nervous-system/diseases-of-the-peripheral-nerves-and-neuromuscular-junction/trauma-of-the-peripheral-nerve-and-neuromuscular-junction#v26305049
Add a comment to LadyBug's experience
Was this experience helpful?
Prince
German Shepherd Dog
13 Years
2 found helpful
Our dog Prince is a German Shepherd/Collie cross. He is around 13 years of age. He was rescued after being treated very badly by his previous owners and has been our dog for the last 12 years. He is very wary of strangers and does not react well to being examined by a vet although is very loving with us.

For about 2 months we have noticed significant weight loss and muscle atrophy. He clearly also has pain from arthritis. Recently he has become very sluggish and does not wish to move or eat. Because of his temperament our vet will not do a blood test without sedating him at their premises. This is practically hard to do because of his size/slugishness and also very stressful for him.

The vet did a home visit but the examination was very superficial. Without a blood test she will not give any diagnosis or guidance.

We do not know how to proceed. We do not know what is wrong with him and so do not know if he can be treated and recover. We do not know if he is in pain and do not know if putting him to sleep would be kind or writing him off too early.

We have given him a weeks course of antibiotics and pain killers clavaseptin/gabapentin but they do not seem to have helped. If anything they seem to have made him less willing to take food.

Your advice on how to do the right thing for Prince would be appreciated.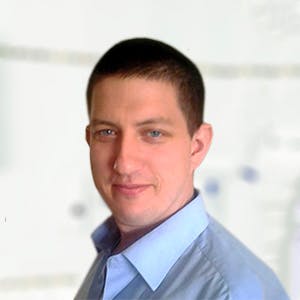 3320
Recommendations
You can imagine that it is very difficult for me to give any advice since I cannot perform a superficial examination nevermind anything more intensive like a blood test or an x-ray. I understand your situation and Prince's temperament along with the difficulties of getting him thoroughly examined; I would suggest trying to use what we can which may involve faecal testing for parasites or indicators for a protein losing enteropathy and urinalysis for the presence of any anomalies like glucose which may give a general gist of what is happening internally but will not give us any concrete information or any blood counts etc… It is just an idea before you start going down the road of euthanasia. Regards Dr Callum Turner DVM
We did indeed have a urine test which showed some protein and blood in his urine along with lower than normal levels of urea (vet described it as weak). He then had just over a week of penicillin based antibiotics and then a further urine test. The results were unchanged. As of last evening we were still in the dark.
Add a comment to Prince's experience
Was this experience helpful?
Bryson
Labrador
16 Years
-1 found helpful
I have a large 16 year old dog. She is a mutt and, at her prime weighed 70 pounds. Last month, she weighed 56 pounds. Her back leg muscles have atrophied and she can not stand up now. Over the past 2 days, she has had trouble holding herself up when she is laying down. I've taken her outside and held up her to use the bathroom. She puts some weight on 3 legs, but holds her back left up. She was diagnosed with a UTI and is being treated. She also takes Rimadyl and Gabapentin to help manage her arthritis. At this point, I'm going back and forth about her quality of life. I want her to be around as long as she is enjoying life, but I don't want her to suffer. What advice can you give me?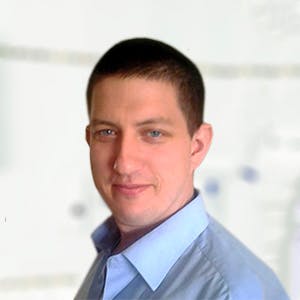 3320
Recommendations
Without examining Bryson, I can only speak generally but hind limb weakness isn't uncommon as dogs age and may be attributable to a few different causes including spinal issues or hip disorders. I would have you Veterinarian check her over and take an x-ray of her back and hips to look for any anomalies; depending on what your Veterinarian finds, laser therapy or acupuncture may be beneficial for her. Regards Dr Callum Turner DVM
I feel like you did not give this person the pass to say you can let your dog pass as he was clearly stating that the dogs life quality and dignity was deteriorating. Thank you
Add a comment to Bryson's experience
Was this experience helpful?
Cabo
Newfoundland
9
0 found helpful
My girl Cabo is a 9 yo Newfoundland. She got a really bad ear infection in summer of 2016 around that same time we noticed her head was starting to get really bony. Fast forward to December 2017. Her head and cheekbones are super bony now. Her right eye recently got a cherry eye. Newfies are already super droopy so now it's really noticeable. My current vet thinks she has MMM, but has not suggested to do anything at the moment. She still has a great appetite and loves chewing on bones and going for walks. The other day I did notice that the top of her back by her tail seemed sensitive when I was petting her. Could this be another symptom of MMM? Or something else? She has another vet appointment soon. I just wanted to make sure I'm not missing any info someone else might know about this.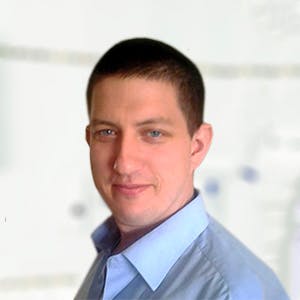 3320
Recommendations
Masticatory muscle myositis (MMM) may cause muscle atrophy on the head, general myositis may cause issues with muscles around the body; the cause is due to an immune mediated disease and is treated with corticosteroids. Generally, starting treatment and looking out for improvement in symptoms is a good way to confirm the diagnosis; but a biopsy of the cheek muscle will also be diagnostic. Regards Dr Callum Turner DVM
Add a comment to Cabo's experience
Was this experience helpful?
Ray
Mix
5 Months
1 found helpful
My dog has thin hind legs (the front legs looks fine) and he keeps falling down. He's also having a hard time standing up. The vet said he is malnourished and gave vitamins and other medicine. But im still worried and it pains me to see my dog suffering. I just want to ask for a second opinion. Thanks.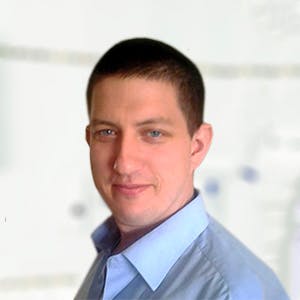 3320
Recommendations
It is difficult to say what may be causing the muscle atrophy and hind limb weakness without performing an examination; but spinal issues, hip dysplasia, malabsorption syndromes among other issues may be the cause. A good complete balanced dog food which is suitable for breed and age is important, but an x-ray would be valuable to see the spine and hips to determine if there is a musculoskeletal cause for the symptoms you're seeing. Regards Dr Callum Turner DVM
Add a comment to Ray's experience
Was this experience helpful?
Sunny
Shitzu
12 Years
0 found helpful
My 15lb. Shitzu is 12yrs. Old and is suffering from atrophy in his hips and back legs, the vet said it was from getting old. He still romps around and seems very healthy but his hind legs gives out and he falls down a lot. He is on a monthly regimen of low dose amoxicillin for bad teeth, I read where a easily digested protein diet should be used, I cook my dogs food which consists of ground round burger with vegetables. Is this an ok diet for him? Can you recommend a better diet? Is there anything I can do to slow this progression ? I give him nuvet plus vitamin and nujoint plus for his joints. I just don't want him to suffer knowing I could of done something to help him. Any advice would be appreciated! Thank you!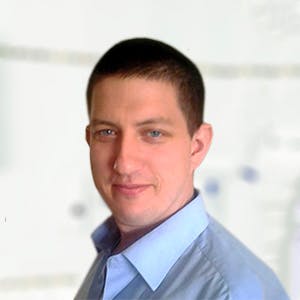 3320
Recommendations
Each case is individual, but hindlimb weakness is normal in dogs as they age and a reduction in movement accompanies atrophy; there are options to explore like laser therapy, acupuncture and other therapies which may be able to assist with Sunny's hindlimbs but without examining him I cannot say whether he would be a suitable candidate. Regards Dr Callum Turner DVM
Add a comment to Sunny's experience
Was this experience helpful?
Leo
Labrador Retriever
2 Years
1 found helpful
Hi, my boy had a linear body surgery 2 months ago and within a week another surgery to remove an abscess that formed in the abdomen cavity. He has recovered but after a month from surgery had diarrhoea for 2 weeks. Has been on antibiotics Novaclauv, metronidazole, stomogyl but seems very bony and thin. He lost 6 kgs after surgery and has not gained anything post surgery. He is active, eating drinking diarrhoea under control. I am worried about his apparent muscle loss and bony body. He's aged 2 Labrador is now 26kgs as compared to prior surgery at 31 kgs. Any advice why this is the case. Quite worrying.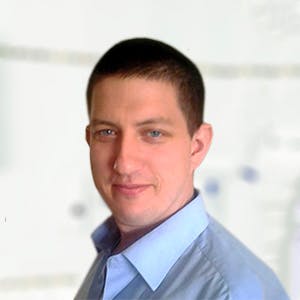 3320
Recommendations
Weight loss after surgery, especially enterotomy and foreign body removal, isn't unusual but should be monitored to ensure that the weight loss isn't too significant. Sixteen percent weight loss is quite significant and should be seen by your Veterinarian to see if there is any other underlying issue which may be contributing to the weight loss; it is more concerning if Leo has a good appetite and is eating whilst losing weight, which is why it should be investigated before it gets any worse. Regards Dr Callum Turner DVM
Thanks for your reply. He dropped straight down from 31kgs to 25/26kgs post surgery and stable since then with no loss no gain in weight for last 2 months. Leo is not losing weight gradually he lost in one go and now constant. My worry is no weight gain and how long would it take to gain the weight he lost.
Add a comment to Leo's experience
Was this experience helpful?
Tula
German Shepherd
10 Years
0 found helpful
Has Symptoms
Severe limping on front and rear leg stiff on fle
Hi took my German shepherd bitch to vets as she was limping on left front leg and right back leg when there we found small lump on rear leg which was removed and she was given metacalm for limping I have since noticed severe atrophy on her shoulder and is starting to develop a bony nodule on front leg joint Vet does not seem concerned about this but I am as when we are out she is struggling to walk painkiller or not she is still limping badly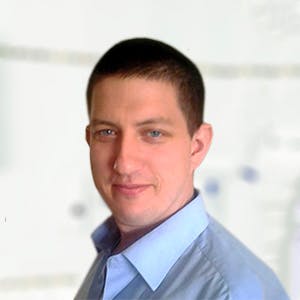 3320
Recommendations
Without examining Tula it is difficult to common on these types of cases, muscle atrophy may be caused by a few causes but the bony nodule may be a normal anatomical feature which has been exposed by the loss of muscle mass; other causes may be due to inflammation and other causes. If you have concerns, take a visit to another Veterinarian for another opinion to be on the safe side and to put your mind at rest. Regards Dr Callum Turner DVM
Add a comment to Tula's experience
Was this experience helpful?
Sonny
Labrador Retriever
9 Years
0 found helpful
Sonny our lab is 9 1/2 years. He has lost his appetite and has lost a significant amount of weight very quickly. He also has lost muscle mass in his face, hips and back side. We took him to the vet and he had a rectal exam which is was negative and no fever. She said physically he looked good but to bring him back in for a blood panel if he continued to get worse. Any suggestions on what the possible causes of his sudden onset symptoms might be?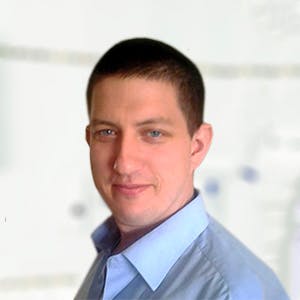 3320
Recommendations
There are various possible causes for the symptoms you are describing but coupled with the loss of appetite, I would suspect more some type of hormonal condition like Cushing's Disease (normally you would see other symptoms like pot-bellied appearance and symmetrical hair loss). Without an examination and some blood tests, it is difficult if not impossible to say what the underlying cause is. Sometime, injury may reduce activity and suppress appetite but you wouldn't normally see the muscle loss from the face. Regards Dr Callum Turner DVM
Add a comment to Sonny's experience
Was this experience helpful?
Toby
Border Terrier
7
0 found helpful
Has Symptoms
Unsteady on feet ,weakness in leg
Hi my dog had a accident 6 weeks ago injuring his back legs , left one worse than right , he has quite bad muscle wasteage now in his leg , he can get around in in the house slightly unsteady but when he first gets up very unsteady gradually improves during the day then seems to deteriorate in the evening do you think he will improve he is 7 and a border terrier he seems to look a bit " lost " at times in his own little world ..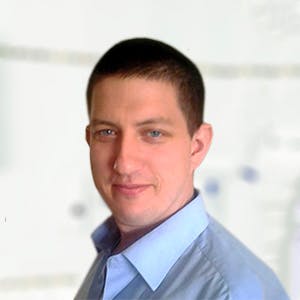 3320
Recommendations
Loss of muscle mass is a normal consequence of a reduction in movement after injury, the prognosis will vary depending on the severity of Toby's injury; your Veterinarian would have probably taken an x-ray to evaluate the injury, I cannot comment on whether or not Toby's condition will improve as I haven't examined him but your Veterinarian will be able to tell you more. Regards Dr Callum Turner DVM
Yes thank you for your reply I do intend to go for a second opinion at another vets practice as I was not satisfied with the original ones off the cuff comment oh it's atrophy and that was it no treatment no explanation of why it happened I believe the nodule on her leg is an arthritic node but even that was not commented on painkillers and sent home ,not good got more info from you.
Thanks
Add a comment to Toby's experience
Was this experience helpful?
Seersha
Schnauzer/maltese mix
9 yrs (human)
0 found helpful
Has Symptoms
Weight loss, muscle mass loss, thirsty, lethargic
My schnauzer/maltese mix dog, 9 years of age has muscle loss in her back legs, face is thinner than it used to be, an eught pond weight loss over the past year, and dilute urine with protein. She drinks a lot of water. Vet isn't too concerned but I am. Recent blood work is normal. What could be happening?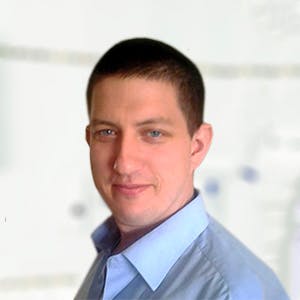 3320
Recommendations
Gradual weight loss may be just a part of getting older, but may also be the start of something more serious; parasites, toxins, foreign bodies, hormonal conditions, liver and kidney disease (among others) may cause weight loss. The most important thing is to check the body condition score as this is a more accurate measure of dog's weight than kilograms or pounds; essentially you shouldn't be able to see the ribs, but you should be able to feel them when you run your fingers over the chest. I've placed a link below to a video of body condition score, if Seersha has a score of less than four I would be concerned and it may be worth getting another Veterinarian's opinion. Regards Dr Callum Turner DVM
www.youtube.com/watch?v=r7lHRRbmpBQ
Hello,my 11 year dog had a op to repair his ligaments and then he got distemper looks like he is now over it. He was bed ridden for almost 3 months. His head mucsles is gone from week 3 of onset of disease. He is very thin eating 200 gram chicken a day. My question is is his mucked tone loss due to the illness or wrong bed redden or not eating for 3 weeks or all 3 and will it improve as he gets better
My 8yr old mini Ausie has always been on the heavy side . We rescued him 5 yrs ago. He loved to run and catch frisbee and ball. But he has bad arthritis now. He still wants to play and do those things but we limit it due to arthritis..... Today I took him to groomer to get his summer hair cut (shaved) and I noticed this evening his legs looks very very thin... it is worrying me. He's not lost any weight, he eats and drinks normal not lethargic at all. I have been ready about muscle atrophy ... I don't know what it could be but plan to take him to our vet tomorrow... makes me sad... he dosnt appear to be in any pain.
Excellent help! Thank you for responding so quickly! Very informative and I will follow through.
Add a comment to Seersha's experience
Was this experience helpful?
stella
Dog
8 Years
Has Symptoms
Painting Drinking Lots Of Water
Hello, rescued a Corgi mix who has spent 11-12 hours a day in a kennel, lovely little lady, all she wants to do is lay down, very little stand up activity, will walking her cure this problem