Renal Cystadenocarcinoma and Nodular Dermatofibrosis in Dogs
Renal Cystadenocarcinoma and Nodular Dermatofibrosis in Dogs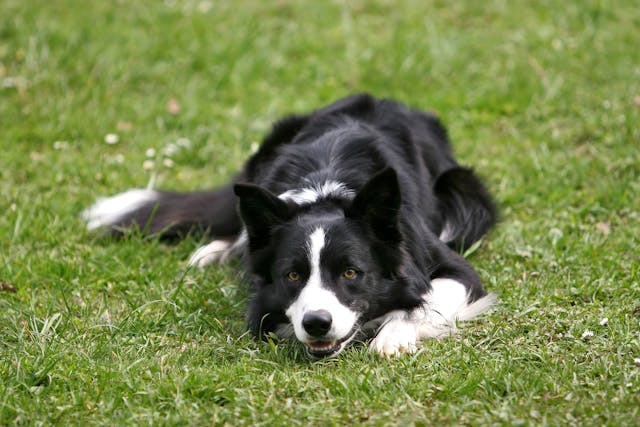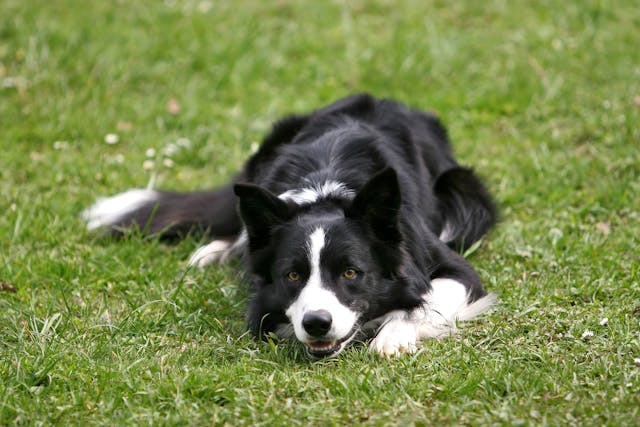 What are Renal Cystadenocarcinoma and Nodular Dermatofibrosis?
Renal Cystadenocarcinoma and Nodular Dermatofibrosis is a genetic disorder, which is inherited, that can lead to uterine, kidney, and dermal cancer. This condition exhibits itself in atypical masses which develop within the kidneys. Masses also can develop within the skin, and in female dogs within the uterus. 
When the masses occur, they can cause the affected area to become swollen, scarred, and shaped in an abnormal way. Dogs that become affected by this disorder typically begin to show the major symptoms at approximately 6 years of age, and it may begin showing with small bumps under the skin's surface in the limb areas. They may also show up around the head area of the dog. The kidneys may also show an enlargement or abnormal shape, and may also have cysts or atypical masses located within the renal areas. Although this disorder may show at approximately 6 years of age, the subsequent cancerous tumors can occur at approximately 9 to 11 years old.
Renal Cystadenocarcinoma and Nodular Dermatofibrosis in dogs is a condition in which a mass or masses develop within the kidneys and can lead to cancer. This condition is a genetic disorder.
Symptoms of Renal Cystadenocarcinoma and Nodular Dermatofibrosis in Dogs
Dogs that are affected by this disorder may have signs of kidney disease. Symptoms may include:
Depression
Urinating frequently
Blood within the urine
Weight loss
Drinking more water than usual
Inappetence
Types
Types of conditions which show similar symptoms will need to be ruled out. Differential diagnoses for Renal Cystadenocarcinoma and Nodular Dermatofibrosis include:
Polycystic kidney disease
X-linked hereditary nephropathy
Renal amyloidosis
Renal dysplasia
Juvenile glomerulonephropathy
Top
Causes of Renal Cystadenocarcinoma and Nodular Dermatofibrosis in Dogs
Renal Cystadenocarcinoma Nodular Dermatofibrosis is hereditary. It mainly occurs in the German Shepherd breed. Causes of this disorder include:
Autosomal-dominant hereditary syndrome
Nodular dermatofibrosis
Affects the collagen fibers of the skin
Missense mutation of the genes
Predisposed breed condition
Top
Diagnosis of Renal Cystadenocarcinoma and Nodular Dermatofibrosis in Dogs
If your German Shepherd is showing signs of this condition, make an appointment with your veterinarian. Your veterinarian will examine your dog's skin and then conduct laboratory tests, which include blood work, urinalysis, and biochemistry profile. These tests rule out other conditions which can have similar characteristics. 
The veterinarian may be able to make a preliminary diagnosis if your dog is a German Shepherd and because he will be very familiar with this disorder.  
The veterinarian may conduct a histological examination of your dog's kidneys and may observe small cysts and abnormal changes of affected kidneys' outer layers. Your veterinarian may also perform an ultrasound of the kidneys and perform CT scans. Thoracic radiography and abdominal radiography may also be performed to take a closer look at the developing masses and possible cancerous tumors. Contrast radiography is useful in diagnosing the specific stage of the disease.
One method the veterinarian can use to come to a definitive diagnosis is to perform DNA testing. Another method is to perform a renal biopsy. A differential diagnosis includes other causes of renal diseases and the veterinarian's definitive test results from the DNA or biopsy will rule these conditions and diseases out.
In some cases, dogs may go undiagnosed until their middle-aged years and may develop a secondary disorder of lameness which is associated with dermatofibrosis.
Top
Treatment of Renal Cystadenocarcinoma and Nodular Dermatofibrosis in Dogs
Unfortunately, there is no cure for this disease. Your medical professional may offer the following methods of treatment:
Surgery
An aggressive method of surgery may be performed after your veterinarian consults with you. This is the most popular method of treatment for this disease.
Supportive Care
Your veterinarian will suggest options for supportive care if your dog is in renal failure. Your dog will be monitored and the veterinarian may measure his serum urea nitrogen levels, his creatinine levels, and do further testing of his urine. Your veterinarian will explain to you the level of his renal failure and what you can do to keep him comfortable during this stage of this disease.
Top
Worried about the cost of Renal Cystadenocarcinoma And Nodular Dermatofibrosis treatment?
Pet Insurance covers the cost of many common pet health conditions. Prepare for the unexpected by getting a quote from top pet insurance providers.
Recovery of Renal Cystadenocarcinoma and Nodular Dermatofibrosis in Dogs
In terms of recovery, if your dog is young and had surgery to remove any masses or tumors, his life may be prolonged to some extent. Unfortunately, most German shepherds succumb to this disease. Your veterinarian will discuss options with you and you will have to make the decision based on your dog's age and overall health.
If your dog had surgery, you will need to follow the veterinarian's instructions on how to care for him at home. Post-operative procedures at home will need to be managed by you and this may include taking care of your dog's incision area by keeping it clean, changing the dressing, and keeping your eye on the incision area. If your dog develops any new symptoms or looks as if he is developing an infection, call your veterinarian as soon as possible.
During this time, keeping your dog comfortable with or without healing from surgery will be your top priority. Your veterinarian you more details on his prognosis and how much time he may have.
Top
Renal Cystadenocarcinoma and Nodular Dermatofibrosis Questions and Advice from Veterinary Professionals
Artie
German Shepherd
7 Years
0 found helpful
0 found helpful
GSD, male, approx 7.5 yrs old presented with multiple external nodules and was subsequently diagnosed with generalized nodular dermatofibrosis with renal cystadenocarcinoma at age 5.5. I have cared for him for the last 24 months, and although his condition progressively deteriorates, he has outlived his initial prognosis of death at 16 months. He has an ultrasound every 6 months along with blood work which measures kidney function and urinalysis. Most recently, the renal masses on both kidneys did increase in size, however, his labs indicate healthy functioning of his kidneys. The biggest problem at this point are his ulcerated paw pads and slight lameness. His back legs, where the majority of external growths are, continue to decline in function, strength and coordination. I treat with high dose of CBD oil, and steroids and of course, protect his feet by wrapping them in gauze and self-adhering tape and using booties 24/7.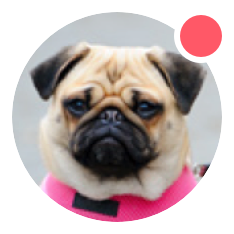 Need pet insurance?