What is Carbon Monoxide Poisoning?
Carbon monoxide poisoning in dogs occurs when the odorless gas is inhaled and absorbed into the bloodstream. Gas or smoke that leaks from engines, fireplaces, and kerosene or propane equipment builds up quickly in low-ventilated areas like garages and covered patios. Carbon monoxide binds to hemoglobin, the oxygen-carrying component of red blood cells, and prevents the blood from carrying oxygen to the brain and heart. Low oxygen levels can quickly result in coma or death. Carbon monoxide (CO) is a poisonous gas that is produced from fires, car exhaust, and outdoor generators. Carbon monoxide is toxic to all species. When inhaled in high enough concentrations CO causes oxygen starvation (e.g., hypoxia) to the cells of the body.
Book First Walk Free!
Symptoms of Carbon Monoxide Poisoning in Dogs
Symptoms of carbon monoxide poisoning can include one or more of the following:
Drowsiness
Weakness
Red lips, ears, and gums
Incoordination
Difficulty breathing
Exercise intolerance
Nausea
Vomiting
Collapse
Causes of Carbon Monoxide Poisoning in Dogs
Sources of dangerous levels of carbon monoxide gas can include:
Automobile exhaust
Barbecue grills
Gas fireplaces
Gas water heaters
Kerosene lanterns
Kerosene space heaters
Ovens
Propane heaters
Furnaces
Burning buildings
Airplane cargo space
Any slow gas leak or smoke in areas of poor ventilation (rooms without open windows or vents and moving air) can expose pets and people to dangerous levels of carbon monoxide.
Diagnosis of Carbon Monoxide Poisoning in Dogs
Diagnosis is based on symptoms and possibility of exposure to carbon monoxide. Your veterinarian will want to know where the pet was throughout the day, whether carbon monoxide sources were nearby, and whether other pets or family members are experiencing similar symptoms. Pets having difficulty breathing or collapsed pets will be offered oxygen and supportive therapy immediately, prior to diagnosis.
Blood analysis can determine increased creatinine kinase levels and low blood pH (acidosis), both seen with carbon monoxide poisoning. Carboxyhemoglobin levels in the blood will be elevated.
Treatment of Carbon Monoxide Poisoning in Dogs
If you suspect your pet has been exposed to carbon monoxide gas, move him to an open space with fresh air immediately. If your pet has no observable pulse or heartbeat or has collapsed and you are properly trained, perform cardiopulmonary resuscitation (CPR). It is important to transport your pet to the vet as soon as possible for supportive care.
The goal of treatment for carbon monoxide poisoning is to re-oxygenate the blood as quickly as possible.
Oxygen therapy
Your veterinarian will begin oxygen therapy immediately using a breathing mask or oxygen chamber. Oxygen levels may be monitored using a pulse oximeter.
Intravenous fluids
Oxygen deprivation causes the blood to become acidic. Intravenous fluid therapy can aid in bringing the blood pH back to normal.
Respiratory support
A ventilator may be required to bring a pet to a stable condition over a longer period of time.
Depending on the severity of carbon monoxide poisoning, your pet may need to be hospitalized until symptoms reside and blood oxygen levels are normalized. In mild cases that are treated early, the pet should recover fully. In cases of chronic exposure to carbon monoxide gas, or in cases of severe poisoning, the pet may not be able to be stabilized or harbor long-term side effect to the brain.
Recovery of Carbon Monoxide Poisoning in Dogs
Follow up appointments may be necessary to determine complete recovery from carbon monoxide poisoning. After your pet arrives home, physical activity should be limited for 3-4 weeks. Rest and proper diet and water are good for healing.
Check all equipment for gas leaks and install carbon monoxide monitors to ensure the problem has been taken care of. Carbon monoxide gas has no color, no odor and is not irritating. Without a carbon monoxide monitor, there is no way of knowing it is present until symptoms of sickness arise.
Keep all equipment that uses gas, kerosene or propane well maintained. Be sure there are no cracks in hoses. When performing maintenance, do so in a well ventilated area, preferably outdoors and/or with fans to disperse any gas fumes.
Never to leave a pet in an enclosed space without some form of ventilation and airflow.
Cost of Carbon Monoxide Poisoning in Dogs
Once at the animal hospital, the veterinarian can begin oxygen therapy and monitoring the dog's pulse and other vital signs. Oxygen therapy can cost $120 to $210 per treatment. When the blood has been stripped of oxygen, the blood becomes acidic and therefore needs to be regulated. Intravenous fluids would be administered and usually cost $40 to $80. The veterinarian may also see the need to put the dog on respiratory support (or a ventilator) if he is having trouble breathing. Your dog will need to be hospitalized until the blood and other vitals return to normal. This can cost $40 to $130 per day.
Carbon Monoxide Poisoning Questions and Advice from Veterinary Professionals
Star
pit mix
7 Months
0 found helpful
If a dog has carbon monoxide poisoning will the have pure blood stools? She is also vomiting she was good 2 days ago and she wont eat or drink wight loss is substantial for her only beings sick for two days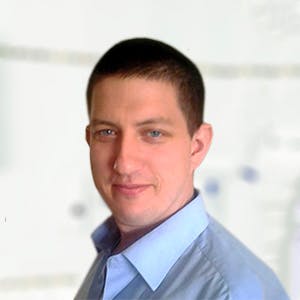 2492
Recommendations
Blood in the stool isn't a known symptom of carbon monoxide poisoning; affected dogs usually suffer from neurological symptoms (seizures, coma, depression), breathing difficulties and sudden death. Bloody diarrhoea may be indicative of a viral infection (Parvo if not vaccinated), parasites, tumours (too young for tumours) or a number of other poisoning agents. It is important to get Star to see her Veterinarian immediately since if this is Parvo, aggressive treatment is needed immediately. Regards Dr Callum Turner DVM
Add a comment to Star's experience
Was this experience helpful?
Bichon Frise
2 Years
Blackie got locked in the garage without us knowing and we found him passed out. Not sure how long he was in there but the vet said he would've died if we hadn't found him when we did because he had high levels of carbon monoxide. The good news is he will be okay and we found a leak in our furnace before it hurt any of us. It could have been much worse. After staying in the hospital a few days with oxygen treatments Blackie was fine and he is a hero in our family.