What is Discospondylitis (Spondylitis)?
Discospondylitis, also spelled as diskospondylitis, is an infection of the vertebrae and the surrounding cartilaginous discs. It is also referred to as vertebral osteomyelitis and the swelling created by this disease can cause severe pain as well as nerve damage in afflicted dogs if left untreated. If your pet is displaying the symptoms of this kind of disorder, don't hesitate to contact a veterinary professional. Timely intervention will help to prevent permanent damage to the compressed nerves and to the bone surrounding the spinal cord.
Discospondylitis is the swelling of the vertebrae and the disks that surround them, as caused by either a bacterial or fungal infection.
Book First Walk Free!
Symptoms of Discospondylitis (Spondylitis) in Dogs
The pressure that is put on the spinal cord due to swelling of the vertebrae and discs can cause a variety of symptoms, including:
Abdominal pain
Back pain or stiffness
Collapse
Depression
Fever
Hunched back
Lack of coordination
Lameness
Loss of appetite
Neck pain or stiffness
Paralysis in one or more limbs
Poor reflexes
Reluctance to rise
Shaking
Staggering
Tremors
Weakness
Weight loss
Yelping unexpectedly when touched or moving
Types
Discospondylitis (diskospondylitis) is an infection of the vertebrae and the discs that provide cushioning between the bones of the spine. If only the vertebrae are included in the infection, and the discs are spared, then it is known simply as spondylitis.
There are a number of bacteria and fungi that can cause the infection that causes discospondylitis or spondylitis. These can include:
Bacteria
Brucella canis
Clostridium perfringens
Erysipelothrix rhusiopathiae
Escherichia coli
Pasteurella canis
Proteus spp
Pseudomonas aeruginosa
Staphylococcus aureus, Staphylococcus intermedius
Streptococcus spp
Fungi
Aspergillus terreus
Paecilomyces variotii
Scedosporium apiospermum
Causes of Discospondylitis (Spondylitis) in Dogs
Several circumstances can increase the risk of this disorder developing. Previous infections such as UTI's, abscesses, and contaminated wounds can move to the spinal column during treatment and proliferate unseen. Traumatic injuries that involve damage or fracturing of the bone can make it easier for the bacteria to invade the skeletal structure. Other conditions, such as chronic dental disease or post-operative complications, can influence the chances of this type of infection occurring. German Shepherd and Great Dane breeds are more likely to develop discospondylitis than other breeds.
Diagnosis of Discospondylitis (Spondylitis) in Dogs
There are a few disorders with very similar symptoms, such as intervertebral disk disease (IVDD), that this condition will need to be differentiated from. A physical examination will help your pet's doctor to evaluate the general health of your dog and will also assist her in pinpointing the location of the pain. Preliminary blood tests, such as a complete blood count and biochemistry profile, will be done to determine if there are any infections or imbalances present. An electromyogram can be used to determine the electrical activity of the muscles, and a spinal tap may be done as well to get a sample of cerebrospinal fluid.
In most cases, the analysis of the fluid will reveal both that there is an infection, and which bacterium or fungus is causing the inflammation. Radiograph (x-ray) imaging will be used to help visualize the location and extent of the disease, and a neurological examination may be done as well. In many cases, a contrast dye will be injected into the space around the spinal cord to better see the fluid's movement within the spine during the x-ray procedure.
Treatment of Discospondylitis (Spondylitis) in Dogs
The medication will vary somewhat depending on what diagnosis is reached. Bacterial infections will be treated with antibiotics, while antifungals will be utilized to defeat fungal infections. The treatment time for infections that affect the bone is considerably greater than other infections. A course of antibiotics or antifungals for this type of infection will usually take at least six weeks and may take up to six months. Anti-inflammatory medications will also be required to both manage pain and reduce pressure on the spinal cord itself. In critical cases, surgical intervention may be needed to debride deep wounds or to lessen the compression on the spinal cord. Exercise restriction will most likely be recommended until the swelling has been significantly reduced to prevent further damage to the spine. Your dog will need to have periodic x-rays to monitor the progress of the spine until both the infection and the swelling have been eliminated.
Recovery of Discospondylitis (Spondylitis) in Dogs
Some improvement may be noticeable in as little as two weeks, but it is important to ensure that your dog continues treatment until your dog's doctor tells you it is safe to stop giving the medications. Discospondylitis is difficult to treat due to its location and as with other stubborn bacterial and fungal infections, early cessation of the prescriptions may result in the reoccurrence of the infection. Osteoarthritis often remains in the area of the infection, even after the infection is eliminated, and should be managed with appropriate pain relievers.
Although the prognosis for dogs with bacterial infection is good with timely treatment, the prognosis is generally more guarded for dogs who contract a fungal infection instead.
Discospondylitis (Spondylitis) Questions and Advice from Veterinary Professionals
Moji
Mix
11 Years
1 found helpful
Has Symptoms
Pain with no stability on hind legs
Moji (11 yrs old) has been diagnosed with disconspondylitis, has been on antibiotics for 3 weeks with nor change but the condition getting worse. A surgery has been suggested with guarantee of a positive result. What happens if we do nothing but keep her on pain med?
My dog has been on medication since September they wanted to put her to sleep she was in a bad way and took a good few weeks to see any improvement stick with your gut and maybe wait to do the operation as the infection can cause complications.
Add a comment to Moji's experience
Was this experience helpful?
Hank
Boerboel
2 Years
-1 found helpful
My dog has been limping for about a month and the vet has done x-rays blood tests tried a few different thing but it got alof worse in a day to where he cant stand on his own and when he does hes yelping the whole time. at this time he was on gabbapentin and carprofin. we took him to the emergency room the did a $1200 x ray and said they saw part of the spine and think it may be discospondylitis but want to do a cat scan for another $1200 and unfortunatly i dont have the money to get this done so i asked the doctor to just prescribe the antibiotics which he is doing against wanting him to have a cat scan first. Is there something else that can be done or more likely he has?
Add a comment to Hank's experience
Was this experience helpful?
Aggie
Hound
3 Years
0 found helpful
Our super active 3 year old hound became very lethargic, feverish, and had great difficulty getting up from a sitting or lying position x 1 week. Our vet saw her, but was unable to get an x-ray due to computer issues, so he began empiric treatment with enrofloxacin 136 mg daily and 75 mg carprofen daily. In the first 24 hours, there was a marked difference, I assume from the anti-inflammatory effects of the carprofen and the fever being controlled. She has now been on both medications for 16 days and will continue the enrofloxacin for a total of 3 weeks and the carprofen for longer.

Some days are better than others and she no longer has a fever. She moves about more than before treatment began, but rests a lot. She still has difficulty using her back legs to rise from a seated or lying position. About 13 days into treatment, she developed urinary incontinence, which seems to be worse at night. I believe this can happen with back injuries, but was very discouraging. She has some shivering/trembling mostly early in the morning and I wondered if that might be because the carprofen has worn off over night and she is in pain. This is so stressful for her and for me. Breaks my heart.

Our vet went out of town on vacation for 2 weeks and will be back around July 3rd. We have contemplated trying to get another vet to see her but know that this is a condition that takes a long time to improve. Any words of encouragement for us?
Add a comment to Aggie's experience
Was this experience helpful?
JADA
American Staffordshire Terrier
8 Years
0 found helpful
Has Symptoms
difficulty climbing stairs
Severe pain in lower back
My 8 year old female mix breed presented with acute back pain and difficulty climbing stairs. It literally appeared over night. X-RAYS at the emergency vet showed some thinning discs. We treated with Prednisone and Gabapentin successfully, along with limited activity for 2 weeks. She recovered so well we didn't see a neurologist. About 6 weeks later, symptoms reappeared but much more severely. Again, we attempted to treat with those same prescriptions but this time her pain was severe and worsening. We then got stronger pain meds (Fentanyl patches 100mg and Tramadol). My expectation was that she needed more comfort while inflammation subsided. After about 6 miserable days I knew we needed a specialist. MRI showed nothing in the vertebrae or discs to warrant her pain level. Urinalysis results showed a UTI and spinal fluid/inflamed tissue samples showed that she was riddled with bacteria. We began treatment immediately with 2 broad spectrum antibiotics. She showed immediate improvement in her pain, appetite, alertness, etc. However, the bacteria rallied and she relapsed, becoming extremely painful once again. Now we're on day 7 of ICU hospitalization. I'm unwilling to euthanize until we've explored every option to fight the infection. All of her antibiotics have been administered orally and I am asking for an intravenous approach to be employed with no success. The veterinary practice is excellent but we're with neurologists, not infectious disease specialists. Any advice for treatment of a severe bacterial infection outside of Clindamycin, Cephalexin or TMS (all orally administered)?
Add a comment to JADA's experience
Was this experience helpful?
Tommy
German Shepherd
9 Years
-1 found helpful
Has Symptoms
difficulty climbing stairs
seems difficult to stand up
What natural antiinflammatory can I give to my german shepherd who has nasal aspergillosis that caused chronic kidney failure? He seems to have difficulties climbing stairs, I heard that pepper turmeric could help. He is already on a kidney diet, He is already on sporanox 200 mg per day to control the discharge, he will probably live with the infection for the rest of his life. The pills cost 300$ per month. Is there is anything natural I can give him to help his articulations that won't be harmful for his kidney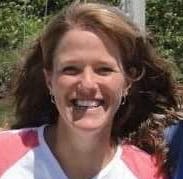 1611
Recommendations
Thank you for your email. WIthout examining Tommy, and knowing more about his specific condition, i can't really comment on what might help his condition. It would be best to ask your veterinarian for any recommendations that may help him long term. I hope that he does well.
Add a comment to Tommy's experience
Was this experience helpful?
Lila and Duquesa (sisters)
don't have
3 Years
1 found helpful
Hi, I have two sister dogs of 3 years old which have severe spinal pains, both since 6 months of age. (mother is health // don't know the father – mother was rescued pregnant)

I have come a long way in order to help this two sisters.

The first veterinarian I took, after get the x-ray images of the sisters, asked for a CT scan and was suspicious of a discospondylitis.

He asked for cultures. The first culture of urine and blood did not return any infectious agent (for both dogs).

A new blood collection for culture was made in the two sisters in the same day and in the same place; returned this agent: gram-negative coccobacillus. (material: blood agar) (could it have been a local contamination in the collection?)
After this result, we did a 6-month treatment with clindamycin.

After the treatment there was no improvement in pain. The x-rays were repeated and the situation was still bad.

The vet told me that there was nothing else he could investigate; so I changed the vet looking for new ideas.

A new orthopedist vet and a neurologist friend of him examinated my dogs, and their historical of exams and asked for a magnetic resonance for both dogs.

And after that, was made a biopsy of an intervertebral disc fragment; and for that the lab returned that it was no growth of bacteria or fungi.

As the results were all negative (we did't find anything), they have suggested that the cause would then be not an infectious agent, but an autoimmune problem of the sisters.

Please, can you advise me on these points:

Have you seen cases of spinal degeneration caused by autoimmune reasons?

Where can I research about this?

What is the name of this disease / condition since it is not caused by an infectious agent but by the autoimmune system itself?

Which are the drugs usually used in this case?


Their lives have been a constant alternation between severe crisis and incredible well being walking normally.

Addicional information:

- The sisters have no historical of infections.
- No additional health problems observed or diagnosed. It's only this process of severe degeneration of the spine.
- The mother gave birth to 11 pups, only these 2 sisters survived (some puppies were born dead, others died with a few hours of life)
- mother and the sisters are negative for Brucella

Thank you in advance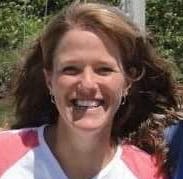 1611
Recommendations
I believe the condition that they are referring to would be an immune-mediated meningitis, and this would be diagnosed via a spinal tap and analysis of the fluid. This disease is treated with immuno-suppressive doses of steroids and other immune modulating medications. I hope that you are able to get to the bottom of this condition for Lila and Dequesa.
Add a comment to Lila and Duquesa (sisters)'s experience
Was this experience helpful?
Lemmy
Mastador
1 Year
1 found helpful
Medication Used
Clindamycin Hydrochloride
This is my third post to Wag in the last 2 weeks or so, and I wanted to thank you sincerely for this service. I had previously posted that our 1 year old pup (Lab-Mastiff cross) had been diagnosed with discospondylitis involving the third lumbar vertebrae. The diagnosis has been adjusted to vertebral physitis of the caudal endplate of L3. I am just looking for info regarding the difference between the two diagnoses. I have been searching online but the available info is limited. Does one diagnosis have a better prognosis that the other? We had been given odds of about 85% that it would be a typical discospondylitis case (i.e., bacterial, not Brucella canis, and that the antibiotics would work, etc.) What are the odds for a pup with vertebral physitis? He's had a bone biopsy and we are awaiting cultures. In the meantime he is taking Clindamycin and Cefalexin. What is the cause of vertebral physitis? Is it basically the same thing as discospondylitis, just involving a slightly different anatomical area? I'm looking for any information you could provide to help me understand his new diagnosis. Our vet neurologist has limited time and we don't see him again for 3 weeks. Thank you in advance.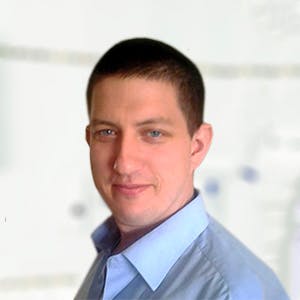 3320
Recommendations
Cases of vertebral physitis can be difficult to distinguish from discospondylitis; however vertebral physitis typically affects the lumbar vertebrae in dogs less than two years of age, but the origin of the bony lysis occurs from the caudal physeal region of the vertebral body rather than the disc region, apart from that difference the conditions are otherwise similar. I don't have any resources really for vertebral physitis that I can refer you to as there is little constructive information out there on this condition. Regards Dr Callum Turner DVM
Add a comment to Lemmy's experience
Was this experience helpful?
Lemmy
Mastiff-Labrador
1 Year
0 found helpful
We have a 1 year old Mastiff-Labrador Retriever mix who has just been diagnosed with diskospondlytis. CT showed only one site of infection (L3) and bone biopsy cultures are pending. Severe back pain of increasing frequency and intensity over 12 days was his only symptom. He has been hospitalized for ths past 3 days as we were unable to manage his pain at home. He has been receiving IV antibiotics as of approximately 7 hours ago. Assuming antibiotics are effective for the responsible pathogen, we are wondering, how long before his pain starts to subside? We miss him terribly and want to bring him home as soon as we can, but not at the expense of his pain management. Is it possible that he might be feeling better after 24 hours of antibiotics? Should we wait longer before considering bringing him home? How quickly do these symptoms typically resolve? Our second question is - what can we do to support his immune system while he fights this infection? Do you recommend any supplements or antioxidants? We plan to give him probiotics to support his gut health. Thank you for your input.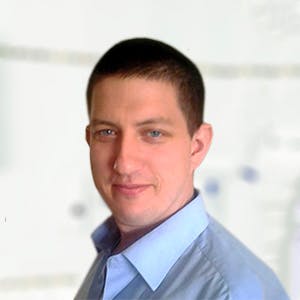 3320
Recommendations
Symptoms may improve within two weeks or so but antibiotic therapy should be continued for at least eight to twelve weeks, but it depends on whether the antibiotic is effective for the specific infection and the result of culture testing etc… Treatment can be long term and severe cases may require a bone graft or other surgery for stabilisation; x-rays should also be taken at regular intervals as well to assess the condition. You should discuss this with your Veterinarian as they would be in a better position to answer questions on Lemmy's specific case. Regards Dr Callum Turner DVM
Add a comment to Lemmy's experience
Was this experience helpful?
Coco
Himalayan Sheepdog
10 Years
0 found helpful
Hi, my baby coco is 10 years old. He has been diagnosed with severe spondylitis and possible arthritis. He has stopped using his hind legs and only uses his front ones if he goes out. Rest of the day he is either sitting or lying down. He has had 5 shots of steroid solu metrology but his condition hasn't improved. He also has a mild head enlargement for which he is on medication. I am considering getting him a wheel chair /cart so that he can move around. The physiotherapist has asked us to better his condition in terms of food and general well being before going in for Physiotherapy. His hemoglobin also came down to 7 and he is on eporise for the same. Coco is a Himalayan sheepdog with 35 kgs weight. He is on consequin, methylcobal, trineurosol, belamyl, vitalgin, biotine, safeheart, lanoxin, envas which the vet says are life long. Kindly advise. Is there anything I can do so that he atleast gets up and start walking. Lying down is no life! Thank you.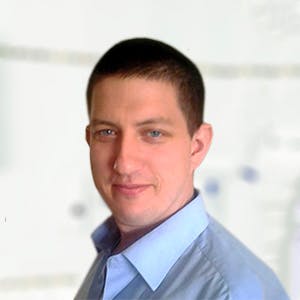 3320
Recommendations
Generally in these cases antiinflammatory therapy and keeping a dog on the lean side of their weight range can help with the condition; some cases may require surgical intervention if there is spinal cord compression. You should discuss your options with your Veterinarian or visit an Orthopaedic Specialist; the severity of the condition will determine the options but if Coco isn't walking there may not be many options left. Without examining him and assessing him it is difficult to give advice. Regards Dr Callum Turner DVM
Add a comment to Coco's experience
Was this experience helpful?
Sabbath
Doberman
9.5 years
1 found helpful
Hello my vet said my dog has Spondylitis but no course of antibiotics were prescribed just anti inflammatory and tramadol I do not think the tramadol do anything although the . Is it spondylosis then? And what is the difference? I have another appointment on Friday and want to be able to ask the right questions and get the right treatment. He woke one morning unable to move properly and was in a lot of pain with his tail right under him. He could not lie down for 48hr but now has good and bad days. His temperature was up on the first few days. And now is ok most of the time but does go up every now and then.

Thank you

Tre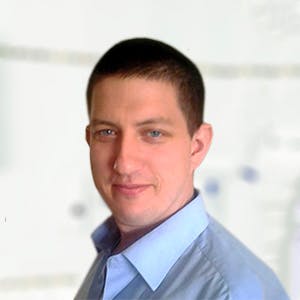 3320
Recommendations
There are two conditions, spondylitis (caused by infection) and spondylosis (caused by degeneration and inflammation of the vertebrae); the difference between the two is one is caused by infection and the other one isn't. I would speak with your Veterinarian on Friday and ask them to define if it is spondylitis or spondylosis; with the course of treatment I would suspect is it spondylosis. Regards Dr Callum Turner DVM
Can spondylosis develop into spondylitis over a period of years if the degeneration of the discs becomes extreme?
Add a comment to Sabbath's experience
Was this experience helpful?
Sarge
American bully
9 Years
0 found helpful
Hello,

Our American bulldog had spinal surgery in July for a spinal fracture. Shortly after surgery he developed disco spondylitics, and was on antibiotics for 14 weeks. He just had a 2nd follow up x-ray last week and the surgeon said it looked clear and took him off antibiotics. My question is does this infection lie dormant? I'm just a little scared since we don't have that medicine keeping the infection at bay now.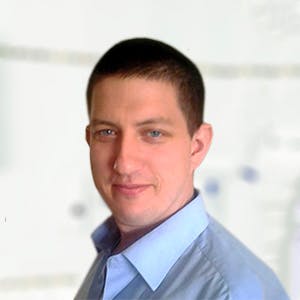 3320
Recommendations
Long term antibiotic treatment is usually the treatment of choice and is curative in mild and moderate conditions; dormant infections are rare especially after a long course of antibiotics. It is important to keep a close eye on Sarge and if you do notice any symptoms you should visit your Veterinarian immediately. Regards Dr Callum Turner DVM
Add a comment to Sarge's experience
Was this experience helpful?
Apollo
German Shepherd Dog
9 Years
0 found helpful
Has Symptoms
Staggering on all 4 legs,
Looks like DM on back legs, staggery on front legs for a few months now only then 2 days ago fine am but pm staggering on back legs, had bells palsy years ago, also infection in jaw muscles about 5 years ago the infection was year before bells, weak on back leg when tired after bells, slightly of food but otherwise seems happy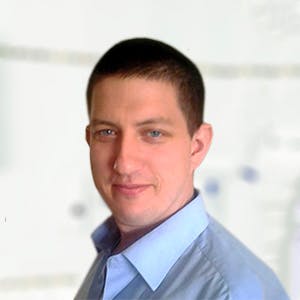 3320
Recommendations
I would recommend you take Apollo into see your Veterinarian as German Shepherds are prone to some issues involving the spine which should be checked as a dog ages. Without examining Apollo and taking some x-rays I cannot say what the specific cause is; until you visit your Veterinarian it is important to give Apollo as much rest as possible. Regards Dr Callum Turner DVM
Add a comment to Apollo's experience
Was this experience helpful?
Dixon
Mixed breed
3 Years
1 found helpful
My dog has DLE lupus. Since he had his biopsy and diasgnosed he was been sick. So I went today for tests and now the vet is saying he is likely to have discospondylitis. I wanted to know how quickly this disease presents? He wasn't suffering with pain or his legs before the biopsy. Could something have happened during that procedure to cause this 3 weeks later?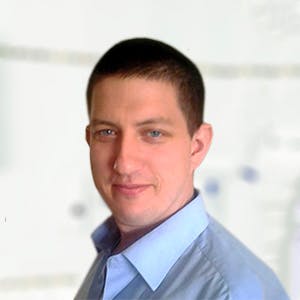 3320
Recommendations
Discospondylitis is inflammation of the intervertebral disks usually caused by an infection, this condition is usually treated with long term antibiotics with improvement in condition usually being seen within a week. The time of onset of symptoms varies depending on the infectious agent present, the immune system of the patient and whether there are any other conditions present; whether or not this is connected to the biopsy three weeks ago, I couldn't say. Regards Dr Callum Turner DVM www.msdvetmanual.com/nervous-system/diseases-of-the-spinal-column-and-cord/inflammatory-and-infectious-diseases-of-the-spinal-column-and-cord
Thank you. He has been on antibiotics for 3 weeks already and presenting symptoms of discospondylitis since being in the meds after the biopsy.
He has 4 more days of antibiotics and then 8 days of pain meds left so will be monitoring him.
Add a comment to Dixon's experience
Was this experience helpful?
BENNY
American Pit Bull Terrier
4 Years
1 found helpful
BENNY JUST RECEIVED X-RAY AND ACCIDENTLY DISCOVERED DISCOSPONDYLYOSIS IN ONE PART OF BACK. WHAT CAN I DO ABOUT THIS? IS THERE A NATURAL SUPPLEMENT? E-MAIL IS [email protected]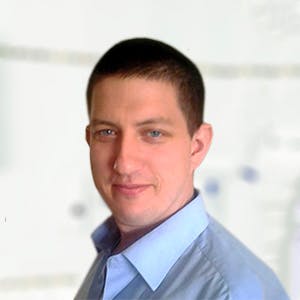 3320
Recommendations
There is no scientifically proven natural supplement which will prevent, slow down or cure this condition; there have been more reports of success with some acupuncture but again I haven't seen any information from a reputable source. Normally antiinflammatory treatment is recommended for pain when it presents. Regards Dr Callum Turner DVM
Add a comment to BENNY's experience
Was this experience helpful?
Alfie
Boston Terrier
6 Years
0 found helpful
My Alfie is helping in pain when he gets up. He walks a little stiff once up but otherwise is active and not limping.
He is a rescue and is absolutely terrified of vet, so it is difficult to examine him.
Thursday we had him anesthetized and the vet checked his anal gland but appeared ok so she xrayed him and she can see. Spondylitis but thin k s he is too young and not showing correct symptoms . We weren't home with pain killers and antibiotics that run out tomorrow, he is still yelping when gets up and tries not to settle down, bless him.
What would you suggest for him ?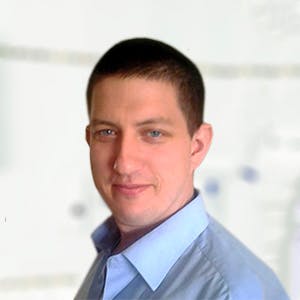 3320
Recommendations
There are many causes of back pain from spondylitis to trauma (among others) and severe abdominal pain may be confused with back pain in some cases. Without examining Alfie it is difficult to weigh in with a possible cause of action; you could try having a Specialist take a look at his x-rays to see if they see something, PetRays are great and have board certified Radiologists which look at the x-rays you provide. Otherwise, pain management would be the way forward until a definitive cause is found. Regards Dr Callum Turner DVM
http://petrays.com/
Hello, how do I know whether my dog has spondolosis or spondolysis?? My dog has only had xrays. No blood work. Dr said losis and that it was genetic and secondary IVDD. Do I need blood work to confirm this?? Thanks.
Add a comment to Alfie's experience
Was this experience helpful?
Bosch
Labrador Retriever
8 Years
0 found helpful
hello, my dog has diskspondylitis probably caused by brusella. Read an article that recomends that Dogs with DS should not be vaccinated under any circumstances. what does the vaccines do to this kind of illness ? last time after my dog had his vaccines he had a terrible back pain a week later.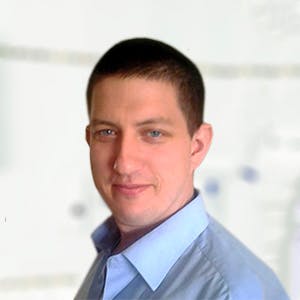 3320
Recommendations
I am unaware of a contraindication of vaccinating a dog with discospondylitis; I have checked online and in reputable textbooks (Merck Veterinary Manual, Slatters Textbook of Small Animal Surgery and BSAVA Canine Medicine and Therapeutics) and I couldn't find any reference to not vaccinating dogs with discospondylitis except for one article on a website which had no references to scientific textbooks, articles or journals. If you have concerns, I would recommend you discuss them with your Veterinarian at your next visit. Regards Dr Callum Turner DVM
Hi, my staffordshire bull terrier has ben diagnosed with discospondylitis. He has had an operation as the infection was quite severe. The operation was 2 weeks ago and he is on a 6 week antibiotics treatment. He came home last week and he has only shown very slight improvements in terms of walking. He doesn't really use his back legs and drags them using his front paws. Occasionally he uses his right back leg. Is this normal? How long would it take to see real improvements?
Any dogs that have a disease or illness should not be vaccinated. It's in ALL holistic veterinarian articles. You wont find that information in conventional vet books.
Add a comment to Bosch's experience
Was this experience helpful?
Otto
German Shorthaired Pointer
10
0 found helpful
My dog has been diagnosed with discospondylitis.. He had blastmycosis last year. Could this have caused the discospondylitis?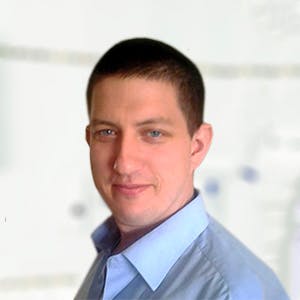 3320
Recommendations
In cases of discospondylitis, the most usual infections are Staphylococcus spp. Brucella canis, Streptococcus spp, Escherichia coli, Proteus spp, Corynebacterium diphtheroides, Nocardia spp, and Aspergillus spp; it is possible for the cause to be Blastomycosis. Itraconazole would be the normal course of treatment. Regards Dr Callum Turner DVM
Add a comment to Otto's experience
Was this experience helpful?