What are Eyelid Tumors?
A mass on the eyelid of your dog can be benign or malignant and can result for reasons such as gland issues or breed predisposition. A growth on the eyelid should be evaluated by a veterinary professional without delay; pain or vision inhibition can occur, causing distress for your companion.
Eyelid tumors in dogs are very common, especially in older dogs. The majority of these eyelid tumors are non-cancerous, but there are some tumors that are cancerous. Eyelid tumors many times occur on the glands that line the eyelid margins. These tumors generally do not cause your dog any problems, they are cosmetic. However, if the tumors become an irritation to your dog, the tumors may be removed.
Book First Walk Free!
Symptoms of Eyelid Tumors in Dogs
If you notice a growth on your dog's eyelid, have it checked out by your veterinarian. These eyelid tumors many times appear on the edge of the eyelid. They can vary in size, but all need to be thoroughly checked out by your veterinarian. You may not be able to clearly see a growth on the eyelid if it is very small so there are other symptoms to watch for.
Presence of a mass on the eyelid
Abnormal protrusion of the eyeball
Eyelid swelling
Conjunctiva swelling
Eye misalignment or cross-eye
Inflamed cornea
Rubbing the eye
Causes of Eyelid Tumors in Dogs
There is not a particular reason as to why a dog develops eyelid tumors, nor is there a reason why some of these tumors are benign and some are cancerous. Trauma could play a part in the development of an eyelid tumor.
Genetics may play a role in the formation of eyelid tumors; there are some breeds that are more prone to eyelid tumors. Those breeds include the Dachshund, Bloodhound, Cocker Spaniel and Bulldog.
The various glands in the eyelid margin can develop tumors. The meibomian gland is one of the more common glands that a tumor will develop. If the meibomian gland ruptures, a cyst can form on the inside of the eyelid. These cysts, while not technically tumors, may need to be surgically removed to avoid causing unnecessary irritation to the eye.
Diagnosis of Eyelid Tumors in Dogs
It can be difficult to properly diagnose an eyelid tumor as benign or cancerous without taking a biopsy or tissue sample of the tumor. Sampling procedures that may be required to get an appropriate tissue sample are:
Needle aspiration
Punch biopsy
Smears
Full excision
Once the sample has been collected, it is viewed under a microscope to diagnose the type of tumor. Your veterinarian will not be the one examining the sample. A veterinary pathologist will examine the sample and send a report with their finding to your veterinarian. Once the tumor has been diagnosed, the proper treatment plan can be put in place.
If the entire mass was removed, it is the veterinary pathologist's job to determine if the tumor is cancerous and if all the cancer has been removed.
Treatment of Eyelid Tumors in Dogs
The removal of an eyelid tumor can be done using two different techniques.
Cryotherapy
This procedure involves using a local anesthetic and removing as much of the tumor as possible. Then, Cryotherapy is used to freeze the site of the tumor to kill any of the tumor cells that were left behind. Cryotherapy may need to be repeated if the tumor continues to grow.
Surgical Removal
This procedure involves anesthetizing and then removing a wedge of tissue, including the tumor, and then suturing the lid closed. By removing the surrounding tissue along with the tumor, it is hoped that all the tumor's cells are also removed. This procedure is especially used for large tumors. Any surgical procedure involving the eye is very complex. Your veterinarian may decide to refer you to a specialized canine ophthalmologist.
Recovery of Eyelid Tumors in Dogs
Dogs that are recovering from surgery must follow doctor's orders. Many times that means wearing a cone or Elizabethan collar to prevent your dog from rubbing their eye and causing harm to the affected eyelid.
Keep your veterinarian informed of any increase in swelling, loss of stitches, bleeding or drainage from the eyelid. Follow-up care may include antibiotic ointments or drops as well as anti-inflammatory medications. Always follow directions for any medication given and follow-up with your post-surgery appointments.
Eyelid Tumors Questions and Advice from Veterinary Professionals
Penny
Jack Russell Terrier
11 Years
0 found helpful
Has Symptoms
Mild, almost clear eye disc
My experience, so far, has been that my 11 y/o female JRT developed a white lump at the outside corner, on the inside of her upper eyelid. The white lump looks more like a tiny tube, than a round lump. It's difficult to tell in other experiences if the lumps are on the inside or the outside of the eyelids. Are lumps on the inside different than the ones on the outside? Would the suggestions for diagnosing and treatment be different?
I have a ten year old spayed female small breed mix who has a small growth on the top eyelid of one of her eyes. Today it appeared as though she was tearing from that eye and when I wiped it I saw that it was blood. Although It stopped bleeding after a few minutes I'm super concerned. She hadn't been injured and I don't know if the little growth on her lid is connected in any way to the bleeding. I'm taking her to the vet tomorrow to have her checked out.
Add a comment to Penny's experience
Was this experience helpful?
NICO
German Shepherd
5 Years
0 found helpful
Has Symptoms
Bleeds when messed with, no obvious
I have a 60+ LBS Shepard Collie mix. He started out with a tiny bump on his lower eyelid, that has now become the size of a marble. (Lumpy, and round.) It's hanging from a small mass of tissue, and the weight pulls his eyelid open even while sleeping. It bleeds occasionally from the mass, not the base. He constantly rubs it, and tries to "get it off". I'm 90% certain I could just excise it with a scalpel, and apply a Styptic Pencil to the remaining wound. I've done it to cows, goats, and horses, but never a dog. I'm a PHD, not an MD, thoughts?
Add a comment to NICO's experience
Was this experience helpful?
Roxie
Dingo boxer mastiff pitbull
2 Years
3 found helpful
My dog has a big blueberry sized bump on her right upper eyelid that showed up randomly. Is this something common that I can just watch for a few days? Is there any recommended home treatments for random skin lumps?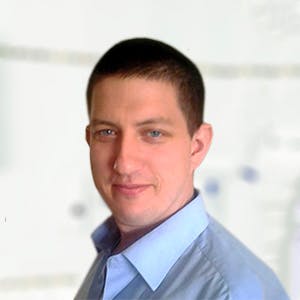 3320
Recommendations
There are various types of eyelid tumours which vary in severity from benign to malignant; I would recommend having your Veterinarian take a look to be on the safe side. Meibomian gland tumours are quite common making up over half of eyelid tumours; melanoma, histiocytoma, mastocytoma and papilloma are all other possible eyelid masses. I would strongly suggest having your Veterinarian take a look to be on the safe side. There is no at home treatment, just keep an eye on the mass and make sure that it doesn't get scratched or damaged. Regards Dr Callum Turner DVM
HI, MY DACHSHUN HAS A LUMP ON THE EYELID. IT ALSO APPEARRED OUT OF NOWHERE. THE DOCTOR SAID IT IS MOST LIKELY NOT CANCEROUS BUT NOT SURE. IT IS ON THE CONJUNCTIVA NOT THE EYELID AND HE SAID EVEN IF REMOVED IT MIGHT GROW BACK. CAN SOMEONE PLEASE TELL ME IF THYMEX FROM STANDARD PROCESS MIGHT HELP IN THIS CASE?
Can you let me know where you purchased the thymes?thank you
My dog had a similiar mass on her upper eyelid and was tested by a needle aspiration that diagnosed her with spindle cell sarcoma. I read about another case with the same diagnosis and giving the dog a supplement called Thymex from Standard Process. I decided to go that route and also cook my dogs food and after 3 months the mass disappeared. I went back to the vet and they couldn't believe the mass was gone. It's been 3 years and my dogs eyes are very healthy.
Add a comment to Roxie's experience
Was this experience helpful?
Sadie
Cocker Spaniel
12 Years
-1 found helpful
I have a 12 year old cocker spaniel who seemed to develop an lump on right eyelid almost overnight. Took her to vet who aspirated lump, looked at fluid under microscope, said he didn't see any cancerous cells, but couldn't rule out. Put my dog on antibiotics, which has helped some, but few days after the 7-day antibiotic meds ran out, it's full blown again. Reading responses via this website, learned about a product - Thymex from Standard Process - is this safe for canines, and if so, where can one obtain? This is very concerning to me and do have her scheduled for follow-up on Monday. Please advise. Want to do what's best for her, but unsure at this point what that really is...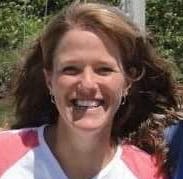 1611
Recommendations
Thank you for your email. Without seeing her, I can't examine her or recommend any product to treat her. Dogs do commonly get benign tumors call meibomian adenomas, annd they sometimes to have to be surgically removed. It would be best to cosult with your veteirnarian, as they have seen her, and know more about what that mass might be, for treatment options. I hope that she does well!
Add a comment to Sadie's experience
Was this experience helpful?
Lola
Labrador Retriever
15 Years
0 found helpful
My 15 year lab has had a tumor on her upper eyelid for the past couple years and it has been a watch and wait situation as it was small and not growing. But the past several months it has started to grow quite large and while the vet says it isn't scratching her cornea, and that due to her advanced age we should leave it, I worry that it is getting too large and it bleeds from time to time. Is there a less invasive remedy to help keep it clean or shrink it other than surgery?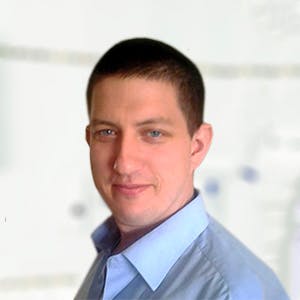 3320
Recommendations
Lola's age here will limit the options available, however some options may still be open from continuing to keep an eye on it to the possibility of cryosurgery to remove the lump (depends on the type lump). However, options are limited as I mentioned and it may be just a case of waiting to see if there is any further change. Regards Dr Callum Turner DVM
Add a comment to Lola's experience
Was this experience helpful?
Odie
Shih Tzu bichon cross
11 Years
0 found helpful
Hi, my 11 year old shih tzu bichon cross got a lump on his left eyelid a while back. But he does have cysts on his body and I figured it would burst like the ones on his back. But it has started bleeding and now it is bothering him and hes scratching his eye now.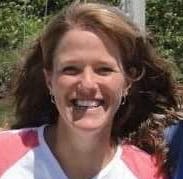 1611
Recommendations
Dogs can get benign tumors of their eyelids, as well as bacterial infections and cancerous tumors. It would be a good idea to have Odie seen by your veterinarian, as they can look at the lump, determine what it might be, and recommend any treatment that the may need. Those tumors sometimes need to be removed, and your veterinarian can let you know if that is something that would help Odie.
Add a comment to Odie's experience
Was this experience helpful?
Sadie
English Labrador
8 Years
1 found helpful
My English Labrador will be 8 years old this month. I recently noticed on the lower left lid rim 2 tiny bumps. She doesn't have any mattering, nor rubs it. As far as I can tell, she isn't experiencing any dis-comfort. She has always been healthy, no medications, no other concerns except keeping her weight under control. At this point, should I take Sadie to see her regular Veterinarian or find a Canine Ophthalmologist to do an eval or remove it? What makes the most sense financially for me?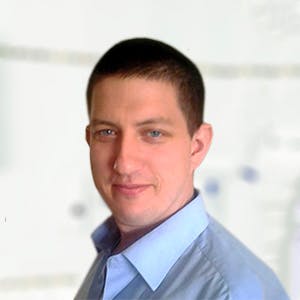 3320
Recommendations
Two small bumps on the rim of the lower eyelid are probably meibomian gland adenomas which are usually nothing to be worried about; but confirm this with your regular Veterinarian. Surgery is only required if they get too large, cause irritation to the eye, bleed or ulcerate. Your regular Veterinarian would be able to remove these quite easily or to freeze them off. Regards Dr Callum Turner DVM
Add a comment to Sadie's experience
Was this experience helpful?
Hercules
Yorkiepoo
Ten Years
1 found helpful
I have a ten year old Yorkei poodle mix he is five pounds and has what seams like a scratch under his eye it stopped bleeding for a couple of weeks and I noticed it started again today. Both times there's like a blood blister. He does not seem to be in distress nor does he scratch it it stops bleeding after cleaning the area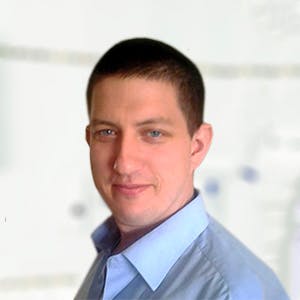 3320
Recommendations
There are many types of lesions which may affect the eyelids which may include wounds, cysts, blisters, tumours etc… If the wound isn't improving with regular cleaning, you should have your Veterinarian take a look at it to see if it is something to be concerned about and they may prescribe some antibiotics to help with the infection. Regards Dr Callum Turner DVM
Add a comment to Hercules's experience
Was this experience helpful?
Dexter
Yorkiebichon
7 Years
1 found helpful
I have a 7 yr old YorkieBi
chon male dog. Right before Christmas he developed a lump on his lower right center of his eyelid. It came on quickly and we took him to the vet. The dog was prescribed Neomycin and Polymyxin B drops. At first the lump got smaller but then started to grow back to the size of a small blueberry. When we went back to the vet for a follow up, he referred us to an eye specialist for dogs. He could not answer any questions concerning the lump/tumor. What type of lump/tumor would come on suddenly, respond to medicine briefly and then grow back? The dog is acting normal and is not trying to itch it.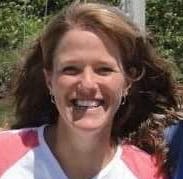 1611
Recommendations
Thank you for your email. Common eye tumors include meibomian gland adenomas, and mast cell tumors. If there is any sort of secondary infection present, it may have improved initially, and then recurred. Without seeing Dexter, I am not sure what type of mass it might be, but if your veterinarian has recommended you see a specialist, it would be best to do so, as your veterinarian has been able to see the lump, and knows the history of Dexter. I hope that everything goes well!
Add a comment to Dexter's experience
Was this experience helpful?
Milly
Maltese shitzue
5 Years
1 found helpful
My Maltese cross has a lump on her upper eyelid which was treated at first with antibiotic ointment. Has gone down, the vet took a swab and said it was a melanoma. It's not bothering her, and was booked in for surgery which had to be cancelled at the last minute as staff shortage. What I want to know should I get a 2nd opinion has I have been reading that it is a big op and if it is not necessary I don't want to put her through that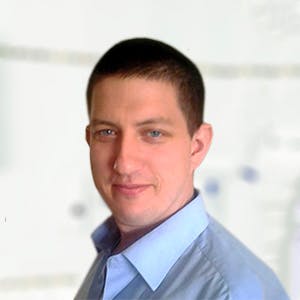 3320
Recommendations
Eyelid melanomas should be removed with a wide margin in my opinion, but there are some varying opinions on that; I would book her in for another surgery but it is down to you. However, if you want to get a second opinion it would help you make a decision. Regards Dr Callum Turner DVM
Thanks Dr Turner, I will book Milly in for the surgery. Cheers Jane Macdonald
Add a comment to Milly's experience
Was this experience helpful?
Anvil
Dachshund
3 Years
0 found helpful
I have a 3 yr Dachshund that I noticed a bump on the outside lower lid. Its kind of hard and it doesn't seem to bother him but I am worried it is something bad.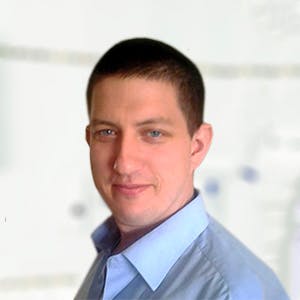 3320
Recommendations
There are a few different causes for eyelid masses in dogs, without examining a lump or having it removed and sent for histopathology it is not possible to say what the specific type of the mass is. I would suggest having your Veterinarian take a look at it as small masses may be able to be removed by freezing them. Regards Dr Callum Turner DVM
Add a comment to Anvil's experience
Was this experience helpful?
ABBY
Rhodesian Ridgeback
9 Years
1 found helpful
my 9 yr old female ridgeback mix is about 55 pounds and has recently developed a growth on her right eye lower outside corner eyelid underside and I am concerned of the cost of treating it . she is active healthy and walks plenty everyday and only has dog food and maintains an active lifestyle. iam not sure if its a clogged tear duct or some other issue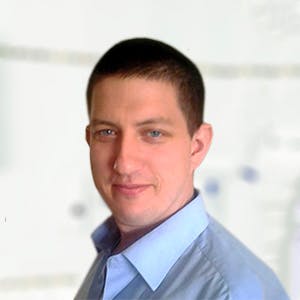 3320
Recommendations
Blocked tear ducts occur around the inner corner (medial canthus) of the eye; there are various masses which may occur which may be benign or malignant in nature, without examining Abby I couldn't give you an indication of treatment and your location and Veterinarian would vary the cost (back-end prices vary widely even between Veterinarians within the same city). To get a better sense of cost for 'mass removal' in your area call your Veterinarian for a ballpark figure. Regards Dr Callum Turner DVM
Add a comment to ABBY's experience
Was this experience helpful?