What is Familial Shar-Pei Fever?
Familial Shar-Pei Fever (FSF) dogs are in a constant state of inflammation. Recurrent fever and pain, accompanied by tibiotarsal joint (hock) swelling occur as random events. In some cases, the muzzle may become enlarged as well. The fevers range between 103 - 107F (39.4 - 41.7C) and last 12 to 36 hours without treatment. It must be noted that your dog will require emergency treatment if the fever reaches 106F or higher. Do not delay contacting a qualified veterinarian if your Shar-Pei has a fever that is climbing rapidly. Amyloidosis is a definite concern, and must be diagnosed in early stages, due to the risk of kidney failure.
Surveys show that 23% of dogs of the Chinese Shar-Pei breed are known to have Familial Shar-Pei Fever. The syndrome is an inherited autosomal recessive condition, with episodic fever and swelling of the hock as the two main characterizations. This condition must be treated by a veterinarian in order to avoid or minimize the effects of amyloidosis, a serious complication of the syndrome.
Symptoms of Familial Shar-Pei Fever in Dogs
As the owner of a Shar-Pei, it is important for you to know that not all dogs of this breed will develop FSF. However, if your pet has a fever and swollen joints, it is highly recommended to visit the veterinarian promptly in order to investigate the reason for the illness. Other symptoms that may accompany an episode of Familial Shar-Pei Fever are as follows:
Swollen, painful muzzle
Swelling in wrists and lips, which may feel hot
Reluctance to move
Pain in the abdomen
Vomiting
Diarrhea
Shallow breathing
A stance that shows obvious discomfort, such as an arched back
If your pet has developed amyloidosis, (which is a complication in about 5% of Shar-Pei's who have FSF) you will see the additional symptoms of:
Increased thirst
Frequent urination
Vomiting
Halitosis (bad breath)
Loss of appetite
Causes of Familial Shar-Pei Fever in Dogs
Familial Shar-Pei Fever usually begins to present symptoms in dogs around the age of 18 months, but it is not unusual for the onset of the disease to occur in adulthood. In dogs with early onset of FSF, the episodes can become less frequent with age. The cause of FSF is various genetic factors:
A genetic defect in the immune system can lead to an overactive immune response.
The mutated genes upset the regulation of inflammatory chemical messengers in the body.
A genetic mutation resulting in excessive wrinkles, causing overproduction of hyaluronan, which can deregulate normal inflammatory processes (fever, redness and swelling). This means, in general, that dogs with extra wrinkling are suspected to be more apt to have FSF.
Pets with FSF can develop the secondary complication of amyloidosis; the cause for this being that Shar-Pei dogs who have the fever syndrome will have increased serum concentrations of interleukin-6, which stimulates the production of amyloid protein (known to be associated with inflammatory disease).
Diagnosis of Familial Shar-Pei Fever in Dogs
To begin, the veterinarian will perform diagnostic tests to rule out other illnesses by exclusion. Checking for tick-borne diseases is common, along with testing for autoimmune disorders. Urinalysis and blood chemistry will be included.
Unfortunately, at present there are no DNA blood tests definitive to FSF. Studies are currently underway with the hopes of developing a screening method. Blood test results will show an increased white cell count and a hike in liver enzymes during a fever episode. Further blood tests may show the following issues:
Neutrophilia
Monocytosis
Hypercholesterolemia
Hypomagnesemia
Hyperglobulinemia
High blood platelet count
A Shar-Pei with Familial Shar-Pei Fever should automatically be red flagged for the possibility of amyloidosis occurrence. Upon examination, the veterinarian may see oral ulcerations, dehydration, and pale mucous membranes. If your dog is in the advanced stages of amyloidosis, further testing will show the following:
Proteinuria (high levels of protein in the urine)
Low albumin in the blood
Fluid retention
X-ray and ultrasound may show abnormalities of the kidneys and liver
Biopsy of organs may be done to determine the extent of the disease, but this is not without risk to your pet.
Treatment of Familial Shar-Pei Fever in Dogs
Keeping your dog's fever down is paramount to this illness. Aspirin may be given upon recommendation of the veterinarian. Be careful to administer only the amount prescribed. Aspirin may be given for several days in order to combat the fever, and to prevent a rebound of symptoms.
If your pet is in the midpoint of a severe episode, IV support may be required. Anti-inflammatories will be given if pain is noted. Your pet is at risk for a septic-like shock with an extremely high fever, accompanied by necrotic skin sloughing associated with the mucin found in Shar-Pei skin, which could signal an infection at this time as opposed to a fever event. All of the above point to the importance of keeping the veterinarian involved in the care of your Shar-Pei. At any time, if your Shar-Pei is showing signs of unusual behavior, a veterinarian visit is in order. This is stated because some dogs may not display the symptoms of FSF, but still have amyloidosis which can eventually mean kidney or liver failure.
Colchicine is the treatment of choice for dogs with FSF because it has been known to reduce the frequency and severity of fevers, and can help to prevent amyloidosis. (It is interesting to note that colchicine is used on humans with the illness Familial Mediterranean Fever to prevent and treat amyloidosis.) This drug will be prescribed daily.
Recovery of Familial Shar-Pei Fever in Dogs
Any Shar-Pei, who has FSF, should be monitored with regular urinalysis (to check creatinine level), CBC and chemistry profile. It is important to consistently monitor blood pressure and body weight. Consistent high fever can produce a loss of wrinkles ( due to lack of production of hyaluronan). Prednisone is sometimes used to treat mucin issues.
Colchicine must be continued as a preventative of amyloidosis and a treatment for recurring fever events.
A high-quality diet is necessary, which can be determined by you based on your observations of your pet's dietary health. It is critical to keep in mind that your Shar-Pei should have a diet that includes minerals, glucosamine, hyaluronan, and vitamins for optimal health and nutrition. Some Shar-Pei may benefit from a low carb and grain free diet. Omega 3's are important, as are lecithin and probiotics.
Stress is known to bring on episodes of Familial Shar-Pei Fever. Excessive exercise, illness or boarding situations, for example, can lead to a fever event.
If your Shar-Pei is suffering from kidney or liver failure due to amyloidosis, supportive care is available. The long-term prognosis is not favorable due to the organ damage caused by this complication.
Familial Shar-Pei Fever Questions and Advice from Veterinary Professionals
RoxC
Shar Pei
27 Months
1 found helpful
Has Symptoms
increased body temperature
Our 2 year old female shar pei (RoxC) had three episodes when she was less than 6 months old and has been taking colchicine ever since.
She has not had another event.
Would it be safe to take her off colchicine?
Is the $700 medicine you're speaking of called colchicine? That's what my dog is on and the vet had us download an app called "goodRx" It lets you price shop drug prices and find the cheapest pharmacy. Then the pharmacy can also access coupons etc when they know you are paying out of pocket. We get our dog's script for $120-$130 which is a 60 day supply so it breaks down to only about $65 per month which is not bad to keep her from suffering. Hope this helps or that you've already found something.
This is separate but my dog is only 5 years old and has had it for his second time now. We took him to the vet and they had to keep him overnight because of his VERY high temperature of 107, they ran tests and gave him medicine for the fever. It has been a couple of days later and all the symptoms are showing back up except the fever... he can barley walk, breath smells bad, tired all the time ,etc... the medicine we need to make sure this doesn't come back is over 700$, we need some help in finding a medicine that he can be on for the rest of his life so this doesn't happen again. Does anyone have any recommendations please?
Add a comment to RoxC's experience
Was this experience helpful?
Winston
Shar Pei
7 Years
0 found helpful
My shar pei is 7.5 years old and has suffered from swollen hocks before but nothing like we have been dealing with this time. On day one I noticed Winston shaking suddenly while laying on his bed at night. That was quickly followed by excessive panting, slight wheezing, and his right hock became extremely swollen. Within 2 hours we were at the emergency after hours vet where he continued to display the same signs and started to lift his right back leg up. It appeared that he would almost hold his breath for a split second - his stomach would go in - he would lift his paw off the ground, then release it and continue to pant and shake. He was also drooling and his purple tongue was spotted with pink. (We know that Winston, and most shar peis, are not big fans of the vet so the stress of just going there could of caused the drooling and tongue discolouration) His poop also turned from
being solid to diarrhea within this time. The vet examined him, gave him a shot of methadone (sedation), completed a stomach AFAST ultrasound, and sent us on our way with pain medication. We were prescribed gabapentin and tramadol and told to follow up in the morning as she was mostly concerned about his leg. Winstons shaking and panting had subsided and he slept the majority of the night due to the meds. Our regular vet has years of specialized treatment with shar peis so we were going to see him for a second opinion regardless. On day two we took Winston to his doctor who reviewed the work of the ER visit and was pretty confident he had FSF. Our doctor told us he was happy with the medication we were given but also wanted us to start metacam, an anti-inflammatory given orally. He also advised us to call him with 48-72 hours with an update and at that time would determine if more testing needed to be done. We took Winston home and have been monitoring him closely ever since. Winston has not been eating his kibble since the first night and his poop is still not solid. He was not interested in treats or cheese either but we had to get his meds into him somehow. It's now day three and he has still not eaten, or pooped, but he will entertain treats and water. He sleeps constantly because of the meds but the swelling in his hock has gone down a bit. We went for a small walk today too and he showed some energy. We're hoping he's back to his normal self tomorrow.
Add a comment to Winston's experience
Was this experience helpful?
Henry
Shar Pei
8 Years
0 found helpful
Our boy is 8 years old, and has suffered for years. We used to speed him to the vets in panic every time, until someone said about a small dose of aspirin.

As time's got on, his bouts have become more frequent, but less severe. However, more recently, his hocks leak badly. Currently leaking a pink fluid, causing him distress.

Has anyone had something similar, and what it may be/can be treated?
My dog Abby has had a fever since Sat. Her hocks are leaking and seem to be causing her pain. I am taking her to the Vet hospital in the morning.
Add a comment to Henry's experience
Was this experience helpful?
Shadow
Shar Pei
7 Years
0 found helpful
Our 7 1/2 yr old beautiful black Shar Pei dog has been very healthy all her life, been on grain free since she was a pup and very fit. Friday night she was playing with my son and his friend. Sat morning she was limping on her left leg but still putting weight on it - we thought she had stepped/landed wrong, no other symptoms. By Sat night she was laying around and not doing much, but eating and drinking okay. Sunday morning her legs were both swollen to the point of splitting open so we took her to the ER right away. She had 104 temp and sensitive to touch. They said she had Shar Pei Fever and gave her Metacam for pain/inflammation and antibiotics in pill form and sent her home. She ate some during the afternoon, but by 6 pm she was not eating or drinking anymore. We waited in the ER for over an hour with a cool blanket on her. She took her last breath at 8:30 before they had a chance to give her IV's or further treatment. Within 48 hours she went from our funloving girl to a lifeless dog laying on her favorite blanket. She has never had anything like this before so we were totally unprepared to lose her so suddenly. We were never told to give her cool baths, but I did use wrapped ice packs on her and cool towels to cool her down, but the fever never broke. Please educate vets on how to treat Shar Pei Fever better because I think we could have had a better outcome if there was better education on this deadly disease.
Add a comment to Shadow's experience
Was this experience helpful?
Madison
Shar Pei
10 Years
1 found helpful
I've had my SharPei, Madison since she was a puppy. Not from a breeder, she was an "oops" that was going to be put in a shelter before I adopted her. She turned 10 this November and has always been in good health. In the past 9 months she's had two bouts of FSF. First time it happened I assumed it was that just because I had read up on it. I could tell her back legs were bothering her, she didn't want to eat and she felt warm. Took her temp and it was a bit over 104. I called my vet, she got to me about 6 hours later and by then Madison's fever had broke and she was back to her normal self....hocks still a bit swollen. I just applied cool washcloths to her head and paws. That's all it took. As a preventative, vet told me to give her 3/4's of an aspirin every 12 hours for the next 3 days. This last time (2 days ago) I came home from work and noticed the same symptoms. I immediately took her temp and it was around 104. Gave her the aspirin, started w/ the washcloths again and called my vet. She said if it got to be over 104.5 I should take her to the ER. Mads seemed to be turning a corner, had stopped trembling as bad, even ate a little piece of cheese but oh boy....took her temp again and it was 105.8. I'm convinced my heart stopped. I carried her to car and went right to the ER vet. Since I had already given her aspirin the only thing they could really do was start her on fluids. Took a CBC/blood chem and THANK GOD all her stuff came back good, no liver/kidney damage. They started her on chilled IV fluids around 8pm at 10 her temp was down to 104 and by midnight it was 102.7, 2am 102.1 and that's where it stayed at 6am. $600 later they sent me home at 7:30 with 5 days worth of Carprofen and that was that. No one seems to be able to give me an answer as to if she should be on something daily as a preventative. I've read myself into confusion online. I know she's 10 and I probably don't have that much longer with her, but if I can do anything at all to keep her here with me longer? I'm going to. If colchicine is the answer then I don't care what the cost is. I get that FSF is probably a very understudied disease, but us Pei owners need to know what the heck to do!!!! I'm sure most of us can't afford $600 ER visits every time an attack happens. I did take a look at this and it was pretty informative. Just an FYI http://wvc.vetstreet.com/familial-shar-pei-fever
I am so sorry you guys are going through this. My dog has and suffers the same FSF fever with swollen back hocks. The thing that has extended his life beyond his expected range for a dog with FSF and high fevers is daily colchicine and prednisone (anti-inflammatory for the swollen back hocks). He suffered fevers up to 106.5 every 2-3 months for about 5 years and I also had many of those 2AM vet ER visits for IV fluids to reduce the fever, but upon finally finding a vet with at least some understanding of FSF, he was prescribed daily Colchicine and Prednisone and since then his fevers have reduced dramatically (now the highest fevers he gets are only at around 103.5, and the frequency has reduced to one bout of fever and swollen hocks every 5-8 months. The combo of those two meds has been a lifesaver. As a result, by all accounts my Pei should have passed away 2-3 years ago, but he's going strong as ever. Many vets don't even know what to do about the condition, and won't even do the required research- but what has saved my Pei's life and got vets to understand what Rx's he needed was Dr. Jeff Vidt's website. I cannot recommend it enough. He is the premier expert on all things FSF, fever and hock related. His website it http://drjwv.com/wp/ I would recommend reading up, and referring your pei's vet to the " Vet section" dedicated specifically to helping educate vets about what's going on. I have also reached out and called for his advice when my Pei was really sick and my own vets couldn't return a call and where no help whatsoever https://www.westsuburbanvet.com/veterinarians/jeff-vidt-shar-pei-veterinarian/ and he walked me through what to do and what to ask for from vets according to my pei's symptoms. As a result, my little guy is still alive and well today! I know how hard it is, and Colchicine is undoubtedly expensive, but I can't tell you how incredible it is! It's still a miracle to all of us that he's alive long past his expected span, and the fewer $600 vet ER bills, the better :) It was actually Dr Vidts websites that changed my life and saved my Pei, and that website is the only reason he's still alive. The vets knew next to nothing and didn't even know what FSF was until I pointed them to the site, and called Dr. Vidt himself (and I live across the country but he got back to me that same afternoon). Def look into colchicine and prednisone, they do have the potential to extend your Pei's life. (Some vet's might just rush to prescribe Tramadol, but that's just for the pain during a bout of fever and won't address the underlying issues of autoinflammatory nature of the condition which gives rise to the fevers and hock swelling. The vets have to learn to address the issues causing the condition- namely the autoinflammation- and a steroid and anti inflammatory-- Prednisone and Colchicine-- is what they need to be looking into. Everyone said Charlie, my Pei would live to be 4-6 max, but hes turning 11 next year! You have nothing to loose, and years to gain :)
Best wishes to you both!!!!!!
Add a comment to Madison's experience
Was this experience helpful?
Angus
Shar Pei
2 Years
0 found helpful
We are at a week with fever ranging between 104-105. He has had a battery of tests, on two antibiotics, meloxicam, antacid and colchicine. He has eaten a little and had sub q fluids twice. He was hospitalized for two nights with iv meds and fluids and still the same. He has not had the traditional swollen hocks either. White count is up but everything else is fine. We are stumped and frustrated!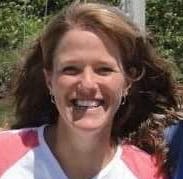 1611
Recommendations
I"m sorry that is happening to Angus, it can be very frustrating when our pets are not getting better. It seems that your veterinarian has treated him with appropriate medications, and it might be time to see a specialist for him. Your veterinarian can recommend an internal medicine specialist for you - hopefully that will help resolve his problem.
Add a comment to Angus's experience
Was this experience helpful?
Duke
Shar Pei
4 Months
4 found helpful
We have had our Shar Pei boy just a couple of weeks but love him beyond words. He started to wretch just over a week ago and had some diahorrea. The vet said he had no temperature but the next day we took him back as he was drinking a large amount and peeing a lot plus was very hot to the touch. He now had a temperature and so was given antibiotics and antacid medicine. A week later he has finished the antibiotics and seemed to pick up but was still wretching. We went back again and he was given a second lot of antacid meds. Today I have rushed him back as he couldn't walk when he woke up and refused to put his rear left leg down which was swollen. He was lethargic and floppy. The vet believes he has Shar Pei Fever which we had not come across with our other Pei. He is now on a drip and I need to know if I should prepare to lose my 4 month old baby. My vet just doesn't answer when I directly ask them but I am completely stressed and upset.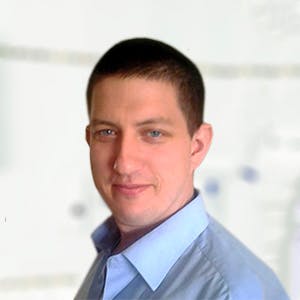 3320
Recommendations
Overall prognosis is guarded to poor, effective treatment and supportive care is need to help get a desired result; your Veterinarian is most likely not wanting to sway your feelings one way or the other regarding outcome. Treatment is dependent on a few factors and is tweaked to suit each patient; colchicine is used for treatment in severe cases and once other possible causes have been ruled out. Regards Dr Callum Turner DVM www.cliniciansbrief.com/sites/default/files/attachments/Familial%20Shar-Pei%20Fever.pdf http://news.vin.com/vinnews.aspx?articleId=18252 www.ufaw.org.uk/dogs/shar-pei---amyloidosis
Our Sharpei Sam is 14 years old and has had Sharpei fevers since he was a puppy. We were fortunate to have found a vet that is very experienced and knowledgable with Sharpeis and whenever Sam begins to have a fever we give him one dose of metacam which is a anti-inflammatory and his fever goes within a few hours. If he does not get his Metacam he declines very fast and his hocks swell and he can't walk also his muzzle deflates, this has happened once when he was about 3 years old because we didn't have Metacam and we rushed him to the vet and she gave him Metacam and a shot of antibiotic and he was back to normal and healthy the next day. Our vet said if he doesn't get the anti inflammatory(Metacam) fast when a fever starts then bacteria gets into the inflammation in his body which is why he needed the antibiotic injection that time. After that episode we always gave him metacam when a fever started and have never had that happen again the fever stops soon after having the Metacam and he returns to normal within hours, and he has had a long healthy life, he only has Metacam when he has a Sharpei fever apart from that he never has to have it day to day.
I've had 12 Sharpei's. They two I have now both get Sharpei fever. They are from the same family. The first time Olive got it she was 8 weeks old and it almost killed her but with the help of the vet she survived. Because we have it so often in my house the vet has educated us to the max and supplied us with the meds necessary to combat this. We take them in once a year for blood work and everything looks good. Stay vigilant and know the signs. If you catch it right away it is easily treated. It's heartbreaking to watch but usually ends in 24-36 hours
My Sharpei , Henry has had 2 bouts of fever in less than 3 weeks , he is 2 years old . On both occasions my vet has given him Metacam,injections & Metacam to take home & give for a few days , which has worked in a few hours & got him back to pretty much normal .
What is Colchicine please & is it something that can be given regularly to prevent Sharpei fever ?
He is a healthy , well balanced dog , having plenty of exercise.
I feed him raw food & vegetables & nature's menu mixer , also he has Yumega oil once a day .
Is there anything else I could do to help prevent these fever episodes please ?
I own 3 sharpeis and when that happens only to Nahla one of my females i give her an anti-inflammatory pill, that's what i do it helps right away appease the pain and she is well in no time.
I own 3 sharpeis and when that happens only to Nahla one of my females i give her an anti-inflammatoire, that's what i do it helps right away appease the pain and she is well in no time.
Hi.... we have had our chow-pei 6 weeks she's our life at 16 weeks old, we noticed a few weeks ago she wdnt put her back foot down n had shakes n was hot then 24 hrs later was bk to herself , today she's had same symptoms so took her to vets and she's there now overnight as her temperature was very hi indeed, so she's on a drip overnight and Iv just rang and she comfy for now but so worried to what I'm going to be told tomorrow as it sounds most likely sharpie fever, Iv not stopped crying...... It's our ist dog , after reading all this it sounding more like it ..... very sad 😀
I hope this can help people with sharpei Fever pups...

We've had our boy for 7 years and have experienced fevers around 20 times now. Symptoms have included swollen hind hocks, fevers up to 107, immobility, and limping that has lasted up to 2 weeks (though that duration only occurred once).

We've gone to a dozen vets, and nobody really seems to know how best to treat it when it happens, nor do they recommend the magic alternative to crazy-costly Colchicine.

Instead of breaking the bank on Colcicine, USE A DRUG COMPOUNDING PHARMACY! Colchicine was going to cost us $350/mo., and the compounding pharmacy charges us $45 for 0.1mg higher dosage of the medication (cannot legally be the same, patented dosage as Colchicine, but that small of a dosage difference is minimal and our vets have had zero concerns about the dosage difference).

TREATING FEVER:
1) If the Fever is already onset — immobility, Fever higher than 103, your pup needs to go to the vet to receive an IV fluid sac to reduce the fever AND prednisone. NOTHING ELSE WORKS. Do not let your doc suggest Ramadyl, Tramadol, aspirin... Prednisone is the only thing that actually reduces swelling.

2) PREVENTIVE CARE: you need to remain diligent and look for signs of fever on a daily basis. Feel and watch joints that commonly swell... are they hardening? The crest on our pup's head rises and his fur turns a deep red color too. When we notice these signs, we give him 1/4 pill of Prednisone to start. If symptoms persist, we up to 1/2 pill 12 hrs later. DO NOT GIVE TOO MUCH PREDNISONE AS IT CAN HARM YOUR DOG. Also, if you are providing Prednisone, you must wean your dog off of it gradually. Talk to a vet to make sure you're doing it right. You don't want your treatment attempts to cause additional harm. Please talk to your vet about how to use Prednisone.

I hope this advice helps. We've been through Hell and back trying to find the right treatment plan for Joey, and a few times we even thought we'd lose him to the Fever. Once we figured out something that works, we've only experienced the BIG fever once, and were able to get him back to normal with 12 hrs.

Best of luck!
Add a comment to Duke's experience
Was this experience helpful?
Rico
Shar Pei
3 Years
0 found helpful
Adopted my shar-pei in July. This morning upon waking my son was petting him and he lunged and growled-scared both of us. I yelled at him and put him outside where he just stood and I noticed he began shaking as if he was cold. He stood in the same spot in the yard without moving even when I called him to come in. Finally was able to get him to come, I pet his head and he yelped in pain. Acting very weird, wouldn't take a treat, just standing and starting. Can tell he isn't feeling well. I am scared to touch him or even attempt to take a temp for shar-pei fever. I was able to help him on to a bed and get him as comfortable as I could. Advice?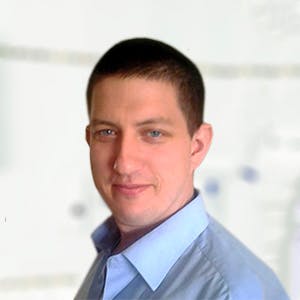 3320
Recommendations
You should visit your Veterinarian for an examination to determine the specific cause and to get Rico treatment; fever and joint pain (with or without swollen hocks) is characteristic of familial shar-pei fever. There is no management options to do at home so a visit to your Veterinarian is a must. Regards Dr Callum Turner DVM
Add a comment to Rico's experience
Was this experience helpful?
Cali
Shar Pei
5 Years
0 found helpful
Adopted our Cali 6 months ago. She is 5 to 6 years old. Has shown no symptoms of any illness until this morning. Completely lethargic, refusing to eat, limping/ refusing to walk on back right leg. She cried/yelped when my husband touched it. Taken immediately to the vet. Vet said it was an infection. She had fever of 105. Given a shot of Ampicillin and put on AmoxiClav and Carprofen. 8 hours later she is walking no limp, eating/drinking, and went on a short walk. I trust my vet just worried this is Shar Pei fever and not an infection. How do I tell?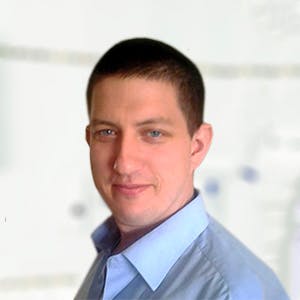 3320
Recommendations
Whilst the symptoms match familial Shar-Pei fever, we generally see other symptoms like swollen hocks, increased thirst, increased urination and other symptoms as well as Cali being towards the upper end of the age range for this condition (but it is still a possibility). You should give medication as prescribed by your Veterinarian and continue to monitor Cali for the time being; if there is no recurrence of fever, limping or lethargy you shouldn't be concerned, if there is a recurrence visit your Veterinarian again. Regards Dr Callum Turner DVM
I own 3 sharpeis and when that happens only to Nahla one of my females i give her an anti-inflammatory pill, that's what i do it helps right away appease the pain and she is well in no time.
Add a comment to Cali's experience
Was this experience helpful?
Bella
Shar Pei
2 Years
0 found helpful
We have had our Shar Pei Bella only four days brought from private seller was told she is healthy 2years old but upon arriving home she had diaherea sickness the shakes hot too ouch won't move of her bed refusing food and water and when sh does move she is limping on one back leg could this be Shar Pei fever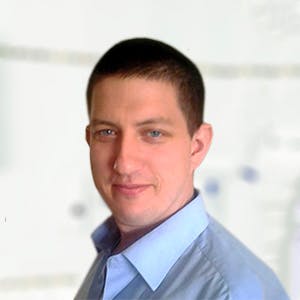 3320
Recommendations
This may be Familial Shar-Pei Fever or the symptoms may be due to another condition like an infection, without examining Bella I cannot say what the specific cause is; you should take Bella to a Veterinarian for an examination to make a diagnosis and to ensure that she receives the right treatment. Regards Dr Callum Turner DVM www.cliniciansbrief.com/sites/default/files/attachments/Familial%20Shar-Pei%20Fever.pdf
I have a 10 y/o female sharpei who is barely experienced swollen hocks with fever. Should she have gotten this when she was younger younger?
Add a comment to Bella's experience
Was this experience helpful?
Louis
Shar Pei
5 Years
1 found helpful
Has Symptoms
Hair loss, hot to touch, diarrhoea
Hi, I'm paranoid my shar pei may have sharvpei fever.
Louis was 5 in December and he's recently lost a lot of hair on his chest at the front and the tops of his legs. His skin is very hot to touch and his afternoon stools are always diarrhoea. After researching symptoms he doesn't seem to be in any pain. He misses a step now and then and he doesn't have swollen hocks. Am I worrying for no reason?
Thank you.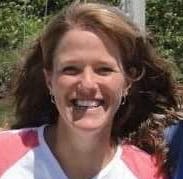 1611
Recommendations
Thank you for your email. While Louis doesn't necessarily sound like he has Sharpei fever, if he is losing hair and having diarrhea that often, it would probably be a good idea to have him examined by a veterinarian, regardless, as those are treatable conditions. I hope that all goes well for him!
Add a comment to Louis's experience
Was this experience helpful?
Dudley
Shar-Pei Pitbull Terrier
7 Years
0 found helpful
Dudley has had his worst bout of FSF. His symptoms began Sunday evening - whereby he was favouring one front leg over the other and had a slight arch in his back, to having pain and swelling in 3/4 of his legs and not moving very much on Thursday. He contro eat as normal - but was drinking excessively.

We took him to the vet today and had some blood work done. The results showed kidney failure, liver failure and some impact on pancreas - but only slightly elevated.

The vet has prescribed 24 hour fluid by IV and repeat bloods after the fluid. However, we've been told by members of a Shar Pei group that there is little point repeating bloods within 1-2 weeks?

We were also told that although alarming for a dog in general - Dudleys test results are not a alarming for a Shar Pei?

Dudley had a shot of steroids which seems to have improved his symptoms.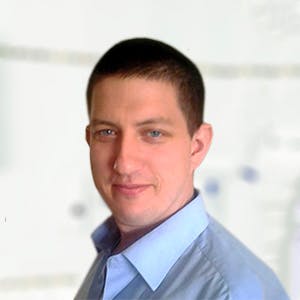 3320
Recommendations
Shar-Pei's are that type of dog which are problematic to deal with from a diagnostic point of view; however any signs of liver failure or kidney failure should be addressed or managed from a medical point of view. I would recommend that you consult with a Veterinarian with a special interest in Shar-Pei dogs, there are a few around the United States and you should speak with one in your area, check the link below. Regards Dr Callum Turner DVM www.rleesharpei.com/Shar-Pei%20Savvy%20Vets.pdf
Add a comment to Dudley's experience
Was this experience helpful?
Hank
Shar Pei
4 months
0 found helpful
we got our grey shar pei in April and he passed away in May suddenly out of nowhere. Was fine that morning and everyday we had him and spiraled down shortlty after the morning. He couldn't poop, would close his eyes and would slowly shake his head back and forth. Wouldn't eat or drink. Took him to the Vet ER. she said it was parvo, but was up to date on his shots, and didn't have it in his test. She tried to take a stool sample and all that came out was a flemish yellow substance. Unsatisfied with our answer.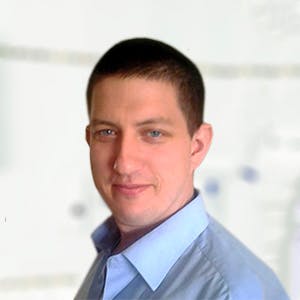 3320
Recommendations
It certainly sounds like Hank was suffering from some gastrointestinal infection (either bacterial, viral or parasitic); it is hard when you lose a young pup and there are many different infections which it may be from. Unfortunately I cannot shed any more light on this for you as there are many different causes. Regards Dr Callum Turner DVM
Add a comment to Hank's experience
Was this experience helpful?
Jade
Shar Pei
4 Years
0 found helpful
My dog has kidney failure with horrible blood work numbers vet was surprised that she is still alive. I believe it came from a open sore on her rear legs that was not treated. Is there anything at all that I can do for her now the vet says that we should put her down?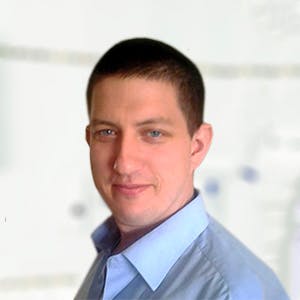 3320
Recommendations
The kidney failure will be irreversible if it is attributable to Familial Shar-Pei Fever and any management options will be just management over the short term but if Jade's blood biochemistry is bad she may have already past the point of no return. I cannot really comment on her individual case as I haven't examined her or seen blood results but if you are in doubt, visit another Veterinarian in your area. Regards Dr Callum Turner DVM
Add a comment to Jade's experience
Was this experience helpful?
Abby
Shar-Pei
7yrs
0 found helpful
Has Symptoms
shaking not connected eyes glazy
Why would my shar-pei walk in circles and look confused staring at the wall and tense not connected at time of episode when we give prednisone and karosyrup she looks Good snaps out of it is this neurological or could b Something else she looks great other than these episodes please help!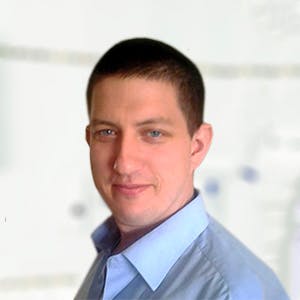 3320
Recommendations
There is definately something neurological going on there, but it isn't connected with familial shar-pei fever; circling, staring and incoordination may be due to a neurological disorder (brain swelling), poisoning, liver disease, trauma among other issues. A thorough physical and neurological examination are needed to help determine an underlying cause and treatment. Regards Dr Callum Turner DVM
Abby is only supposed to get a predniso
ne every other day now but tonite I had
to give her one she's not doing well with
out it panting and worried look about her how long will she sustain on prednisone or can we keep her on a low
dose every day or is that not possible?
Thanx doc for your input. Abbys daddy.
Add a comment to Abby's experience
Was this experience helpful?
Alby
Shar pei
20 Months
0 found helpful
My shar pei Alby is 20 months old. Recently I have noticed his back legs have swelling on the hock joints that last about 24 hours then disappears. Also his skin on his legs looks pink when swelling appears and also his feet are pink. I have noticed that these symptoms seem to appear when Ably is outdoors for a long period of time and wondered weather this could be the reason. The swelling does seem to give him some pain as he sits lob sided. What are you thoughts ? Thanks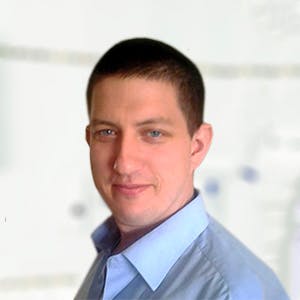 3320
Recommendations
Alby is definitely the right breed and age to be affected by Familial Shar-Pei Fever; symptoms usually affect the joints and causes a fever which may be undulating. The severity of the condition varies from case to case and we are not 100% sure in Veterinary Medicine about the etiology of the condition. Some outdoor allergens may trigger an episode, but as I mentioned this is a little understood condition. The next time Alby has an episode, take him to his Veterinarian for a check over just to confirm that it is FSF. Regards Dr Callum Turner DVM
www.cliniciansbrief.com/sites/default/files/attachments/Familial%20Shar-Pei%20Fever.pdf
Add a comment to Alby 's experience
Was this experience helpful?
Ella
Shar Pei
6 Years
0 found helpful
My shar pei beagle mix just turned six years old. Last summer was the first time we noticed her hicks swelling. We were away and had a family member watch her. When we came home her hocks were very swollen but no fever. Her skins looks like it has little bubbles on it. They told us to let her rest and she should be herself again in a few days. For the past year she has been good. This week we got another dog and now her hocks are swollen again :(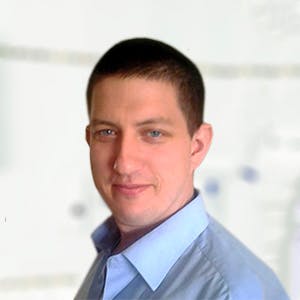 3320
Recommendations
If you are seeing the swelling of the hocks or other symptoms it would be best to visit your Veterinarian to discuss some possible options for management of the condition which may be done with supportive care and colchicine (which is used to treat gout in humans). If there is a fever, it is important to bring that down and ensure that Ella is comfortable. Regards Dr Callum Turner DVM
http://news.vin.com/vinnews.aspx?articleId=18252
Add a comment to Ella's experience
Was this experience helpful?
Rocko
Chinese sharpei
2 Years
1 found helpful
Has Symptoms
Urinating blood vomiting diarrhea and aggression
My two year old sharpei is urinating blood diarrhea and vomiting is now laying down when anyone goes to touch hin he immediately starts crying.he doesn't even want to go out for a walk. I woukd like to know what to do and what might be the cause of his symptoms.someone please get back to me asap please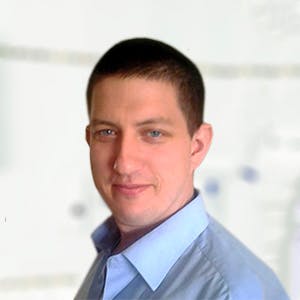 3320
Recommendations
I would strongly recommend that you visit your Veterinarian as there are many different causes for the symptoms which you are describing which may be caused by a variety of different conditions including infections, autoimmune disorders, kidney failure to name a few. Regards Dr Callum Turner DVM
Add a comment to Rocko 's experience
Was this experience helpful?
Roxy
Sharpei
3 Years
0 found helpful
Has Symptoms
swollen legs on right side
We have a 3 year old Sharpei. For the last 6 months has been having swollen hock episodes about every couple of months. She doesn't get the fevers with the episode but one of her back legs hocks swell up and feels warm to the touch. It usually resolves in less than 8 hours and she is back to her self. I am well aware of the amyloidosis disease because we did have a sharpie who would have swollen hocks with HIGH fevers and the symptoms would last for days. But with our 3 year old the symptoms are a lot less severe than what I have researched. Should I still be concerned? Thanks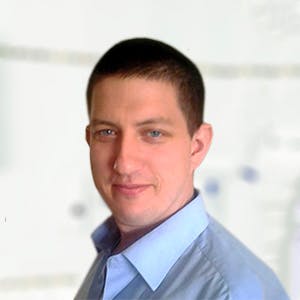 3320
Recommendations
It seems that Roxy is having very mild symptoms; even for other possible causes of hock swelling, for the swelling to resolve within eight hours is a very short period of time. Absent of fever or other symptoms, it would be best to have her checked by her Veterinarian within the next eight hour window just to confirm that there is no other possible cause and that there is nothing else of concern. Regards Dr Callum Turner DVM
Ok if a shar-pei gets a fever does that automatically mean they have shar-pei fever?
We had never heard of shar pei fever until we went to the vets and they gave my partner medicine for marley her shar pei she was on the medicine for 5 days but she was getting worse we took her back Friday just gone and she was not good at all they kept her in and put her on a drip until the Saturday when my partner rang they said no change and she would have to be put to sleep we went down and stayed with her until she pasted away it was so heart breaking she died of kidney failure brought on by shar pei fever we knew nothing about I think all people who have sharp pei should be made aware of this life threatening illness
Add a comment to Roxy's experience
Was this experience helpful?
Soffie
Shar Pei
5 Years
0 found helpful
My shar pei is having problems with her back legs. It seems like they are shaking and she can't control their movement. She go for a walk and she seat on the floor and I have to carry her literally! I'm worried, her female parts and her anus looks red. No fever whatsoever.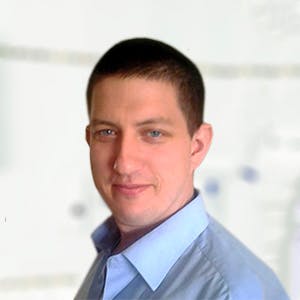 3320
Recommendations
Familial Shar-Pei Fever occurs in dogs less than 18 months of age, usually. The symptoms you are describing sound more spinal than anything else; you would need to visit your Veterinarian for an examination and an x-ray to determine the if there are any anomalies in the spine. Regards Dr Callum Turner DVM
My dog suffers from shar pei fever and has recently had shaking in his back legs. I attributed it to being on Temaril P for so long. But it's still happening, even after being off that for 3 weeks now.
Add a comment to Soffie's experience
Was this experience helpful?
Mush
Sharpei
4 Years
0 found helpful
My Sharpei Mush has had a rough month.... starting with the occasional fever- I gave her Ibuprofen(I now know this is toxic) during the short week of giving ibuprofen she got two rashes (looked like hot spots) on her butt and left leg. On the same day she had black poop (from the ibuprofen) and her left leg was swollen. Brought her in did tests on the infected leg and meds and what not for the stomach poop issue. Fine.. days later the leg got worst and worst, she had necrosis so I knew the skin would fall off but she literally had a hole in her leg could see the bones and everything and it was weird because the other side of the leg was slowly doing the same thing. brought her in again couple days later but we didn't have the biopsy back from the first leg checkup. Ultimately we decided to clean it and close it up. fine then I brought her back in for a fever a couple of days later then another few days later I brought her in because her belly was filled with fluid she had to stay a couple nights at the hospital. $8000 later (and counting) she has another check up for exams and stitches staples removal. Still no cause.. is this because there aren't tests on sharpei fever so they cant ultimately diagnosis her. Do I need to go to another vet. Shes aggressive so they have to strongly sedate her everytime which also isn't good for her. They said I should sit down and talk with my family about what I should do next. I'm not ready to give up but I cant put her through any more pain. Shes finally acting herself again. Totally normal very happy, pooping eating and peeing. Should I just let it ride and see how she does??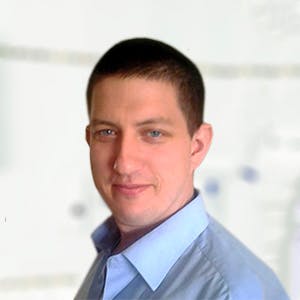 3320
Recommendations
Usually familial shar-pei fever is a diagnosis by exclusion; necrosis of body tissues may occur for a variety of reasons, the wrong bacteria entering a small wound can spell disaster. Without examining Mush I cannot give much advice, but if your Veterinarian is suggesting to prepare yourself and family for the end; it may be worth getting a second opinion before you make the decision. Regards Dr Callum Turner DVM
Add a comment to Mush's experience
Was this experience helpful?
Molly
Shar Pei
5 Years
0 found helpful
My shar pei molly has dramatically gotten very ill she has lost roughly 4Kg we have sent her to the vets her liver and kidneys are inflamed and they've tested her for a disease called adesence disease which we found out today she does not have they want to send her for a biopsy of the liver we are devastated as she won't eat an seems to be fading away she stretches out her neck alot like it hurts her have you any advice on what this might be or what to do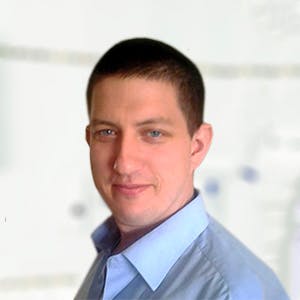 3320
Recommendations
There are a few different conditions which may be causing Molly's symptoms including foreign bodies, liver disease, liver cancer, infections, gastrointestinal cancer, poisoning etc… Blood biochemistry and an ultrasound / x-ray of the abdomen may help to point to a diagnosis if not done already. Regards Dr Callum Turner DVM
Add a comment to Molly's experience
Was this experience helpful?
Ashley ( girl)
Sharpei
8 Years
0 found helpful
Hi my dog has leaking hocks was told 4 years ago there is nothing they can do, but today the leaking from the hocks is now bleeding I can't get a vets app til Monday help x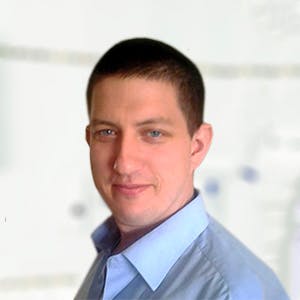 3320
Recommendations
Leaking hocks may be managed in some cases with Benadryl (over the counter) or prednisone (prescription). If the hock is bleeding, keeping the area clean and free of debris (cleaning with dilute chlorhexidine or povidone-iodine). If there is another Veterinarian, try to get there as this needs to be checked over. Regards Dr Callum Turner DVM
Add a comment to Ashley ( girl)'s experience
Was this experience helpful?
Walter
Shar pei
6 Years
0 found helpful
Has Symptoms
Not eating or going to the toilet breathing di
Took my shar pei to vets has he was having toilet trouble it was coming out like water took to vets he pooped in he surgery it had blood in t he cleaned it up and said nothing gave us antibiotics we went back several days later with some poo samples told vet he was not eating and his breathing was was shallow and like he was having difficulty breathing also that he was drinking a lot more and that it was like he was a bit dazed kept staring into space and it was like he couldn't focus on me and couldn't lift his leg to wee he said he'd test the poo come back in a few days time rang back within that time as he was getting worse receptionist said we had to finish antibiotics first went back poo test came back said they was clear my dog had lost 4 kiloss from when we last went there the vet said there's no miracle pill more antibiotics come back in 5 days I told him my dog was deteriorating in front of my eyes he said nothing my daughter came round 2 days later and rang a different vets who asked to hear the dog on the phone who said bring him down immediately which we did and very sadly we lost him my question to you is this stared 5/1/2017 and ended for my boy on the 24/2/2017 if the first vet had done his job properly would this have been detected and could I have saved him please please reply back I'm at my wits end blaming myself everyday please help me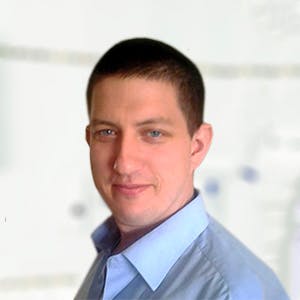 3320
Recommendations
Condolences on the loss of Walter, it is normal in the circumstances you have described to wonder if you did everything you could to save your loved one. The symptoms you have described are quite vague and may be attributable to many different possible conditions. Depending on the underlying condition something may or may not have been able to be done. With the severity of the symptoms, I would have thought some supportive care (like fluids) would have been given to counteract the level of dehydration and to support him through his illness. If you have questions, a necropsy performed by your Veterinarian may be able to shed more light on the condition and it's survivability. Regards Dr Callum Turner DVM
We took or Shar Pei Oscar to the vet a couple weeks ago due to swelling and oozing in the hind leg area. We also noticed thinning of his hair on his side/back area. The vet told us he has swollen hock syndrome and that there is nothing we can do for him. I find this very hard to believe! Just over the weekend we've noticed he's had to go outside A LOT more than usual to go potty...He's even had 3 accidents in the house (which never happens). This morning ive now noticed that his skin is red. I don't see him drinking, he just wants to lay next to me. We have a vet appointment tomorrow later in the day to get a 2nd opinion from a different vet, but I'm very nervous about his current condition. I'm at a loss here and I'm feeling very helpless at the moment. I feel as if he's suffering.
my sister is going through the same but looks as though regardless of medication she will lose her shar-pei also. She carries the gene shar-pei fever. She's been told a month or so tops left to live. my sister is inconsolable.
Add a comment to Walter's experience
Was this experience helpful?
Ella
Sharpei
6 Years
My shar pei beagle mix just turned six years old. Last summer was the first time we noticed her hicks swelling. We were away and had a family member watch her. When we came home her hocks were very swollen but no fever. Her skins looks like it has little bubbles on it. They told us to let her rest and she should be herself again in a few days. For the past year she has been good. This week we got another dog and now her hocks are swollen again :(
Ella
Sharpei
6 Years
My shar pei beagle mix just turned six years old. Last summer was the first time we noticed her hicks swelling. We were away and had a family member watch her. When we came home her hocks were very swollen but no fever. They is to let her rest and she should be herself again in a few days. For the past year she has been good. This week we got another dog and now her hocks are swollen again :(