What is Head Pressing?
Often, the first sign of illness in dogs is abnormal behavior. Lethargy, weakness, or personality changes can indicate something is wrong before other symptoms begin to show. One of these abnormal behaviors is "head pressing," during which the animal stands near a wall or corner, hanging its head low, and not moving. The animal need not actually press its head against the wall to exhibit "head pressing," but this often occurs as well. Head pressing often indicates that something is wrong with the nervous system. This could be a nervous-system specific ailment, or an existing condition that has progressed to neurological involvement. This behavior is not normal and will not go away on its own. Schedule a visit with a local veterinarian as soon as possible if your dog exhibits abnormal behavior like head pressing or general personality changes. You know your dog best, which means when you notice something off, you're the only one that is able to correct it.
Head pressing is a behavior exhibited by animals experiencing neural damage or under the influence of certain toxins. An affected animal will often stand in a corner or near a wall with its head hung low, or physically press the head against objects.
Symptoms of Head Pressing in Dogs
Pressing the head against stable objects for no obvious reason (i.e. not scratching an itch)
Exhibiting reduced reflexes
Compulsive pacing, often developing sores from excessive pacing in a small area.
Seizures
Strong changes in behavior
Visual problems, such as identifying objects or obstacles
Causes of Head Pressing in Dogs
Canine distemper virus
Neurological disease
Metabolic disorders, including hyponatremia
Hepatic encephalopathy
Brain tumor or body tumor
Other cancers of the nervous system
Infections of the nervous system
Meningitis/myelitis
Poisoning
Degenerative disease
Trauma
Diagnosis of Head Pressing in Dogs
If you notice your dog pressing its head against walls, pacing or standing facing a corner for extended periods of time, contact the veterinarian immediately. If your pet has a neurological disease, it will need immediate treatment in the hope of avoiding permanent damage. Be prepared to give a detailed medical history of your pet, including any medications, surgical procedures, or recent visits at a kennel or pet hotel. Be sure to let the veterinarian know if you suspect poisoning. This may include mentioning any known poisonous plants in a neighbor's yard, if your dog has vomited recently, or if the dog came to you with plant material on lips or stuck to teeth), as lifesaving action must be taken immediately.
A veterinarian will make a physical examination of your dog to distinguish symptoms of poisoning from illness. Poisoned dogs will often exhibit greatly increased or reduced heart rate, dilation/constriction of the eyes, muscle tremors or lethargy, and may vomit. This usually, but not always, is differentiated from sickness by the absence of a fever.
If the dog appears to be sick, and not poisoned, there are a number of tests that the veterinarian may order. A CBC (complete blood count) is often the first line of investigation, and will reveal abnormalities in the amounts of different blood cells. Increased white blood cell count, for example, often means the dog is fighting an infection. Other symptoms, like fever, sneezing, and fluid in the lungs can be signs of illnesses like Canine Distemper Virus or meningitis. Rarely, liver damage can cause a condition known as hepatic encephalopathy, resulting in neurological symptoms like head pressing from the toxins released by the liver.
If no obvious disease or poisoning presents itself, the veterinarian may refer your dog to an animal hospital for medical imaging, such as MRI (Magnetic Resonance Imaging), X-ray or CT (Computed Tomography) scan. These are larger machines that may require your dog to be sedated to keep them still during the imaging. Results from these tests provide veterinarians with high-resolution images that may show evidence of a brain tumor or mass pressing on the nervous system.
Treatment of Head Pressing in Dogs
Head pressing can only be resolved by treatment of the underlying condition. If your dog has been poisoned, the veterinarian will attempt to identify the toxin and counter it. This can include a variety of methods, such as providing fluids to combat dehydration, activated charcoal to absorb toxins, chelation therapy, or drugs that keep the body from processing the substance into its toxic by-products, such as in the case of antifreeze poisoning. Providing the veterinarian with information about toxic hazard in and near your home is often key to saving your dog's life. These treatments are administered as soon as possible and stopped once the animal recovers.
Neurological diseases like meningitis can be identified by culturing the cerebrospinal fluid and choosing an appropriate antibiotic. The antibiotic administration must be given as directed until the entire course of medicine has been used up, even after symptoms improve. This ensures that your dog will not relapse or develop antibiotic-resistant strains of the infection. Antibiotics are usually safe, but in some pets may irritate their stomach.
Cancers will be treated according to their location, type and progression. Radiation therapy, chemotherapy or surgery may be required.
Recovery of Head Pressing in Dogs
The recovery of your pet will depend on the cause of the head pressing. As neurological symptoms are serious, the veterinarian will more than likely request follow-up appointments to monitor your dog's condition. Let your pet rest as much as possible and provide food, water, and medication as directed. Try not to overexcite or stress your pet (e.g. by vacuuming) if possible. Neurological symptoms brought about by poisoning or infection usually resolve quickly once proper treatment is found. Head pressing caused by degenerative diseases and cancers often take much longer to resolve, or in some cases, not at all.
Cost of Head Pressing in Dogs
Head pressing can be a symptom of poisoning, a neurological disorder or even cancer (although not as common). If head pressing is the result of poisoning the veterinarian will likely begin treating your dog with fluids ($40 to $60) to help flush the toxins out. Activated charcoal 280mg ($10 for 100ct. to $15 for 250ct.) can be used to absorb toxins. Chelation therapy ($200 to $1,000) is used to remove heavy metals from the blood. This could be very helpful if your dog is suffering from mercury poisoning. There are also medications for poisoning from toxins (i.e. antifreeze) that the veterinarian could also choose to use. Bicarbonate 8.4% 100ml injection ($10 per injection on average) is often the medication of choice for this type of poisoning. Your dog's head pressing may also be a symptom of a neurological disorder (i.e. Meningitis). The veterinarian will need to perform a culture of the cerebral spinal fluid and provide the appropriate antibiotics (Ampicillin $50-$55). If the diagnosis is for cancer, the appropriate costs will vary great and can be upwards of $5,000.
Head Pressing Questions and Advice from Veterinary Professionals
Sammi
Labrador Mix
1 Year
0 found helpful
Sammi was beat a couple months ago by my room mate. I came home from a weekend away for work and room mate told me sammi needed to be trained because she "had to pick her up by the collar and throw her" and "lock her in the cage the whole time I was gone." She then went to sammi unprovoked and grabbed her from her nap by the scruff and smashed her head into the floor. Sammi yelped, ran to me when roommate let go, and other than being obviously frightened of room mate seemed fine.
She also wouldnt set foot near her cage which did have a pee puddle in it. I'd been gone less than 48 hours.


Fast forward 2 months, Sammi has started head pressing this last week and a half. I've seen her do it 4 times. 3 to me once to my brother. She just comes up to me wherever im sitting and buries her head into my lap. She then insists on leaving under my leg no matter how much shooting around she has to do to make her way under a leg.

Shes shown no other symptoms of anything. Just the head pressing and the fear of the cage. But it didnt start for a couple months after being removed from the old room mate totally 100%.

Should I be concerned? Shes set up to get some worm and vaccine medicines at the vet in a couple weeks so I'll ask then. Just curious if I need to take her in now. Shes also been a little mouthier with greeting people when they come home lately as well.
I don't think she/he is headpressing. I have a rescue mix who is roughly 35lbs now she is fully grown. I got her when she was roughly 6 months old from a horrible situation. She smelt of her own pee, was thirsty, starving, terrified of her own shadow.. you still can't scold her to much because she instantly will tinkle. Ever since I have gotten her she has stuck her head in anyone's lap and then lays down. She will sometimes wiggle her head back and forth then lay down. I think it's a comfort thing as well as them making sure we have their scent. Mine has a full clean bill of health. Vet suggested she is just wanting to put her scent on me.
I have a rescue who was severely beaten and neglected. She has always stuck her head in laps prior to laying down. She can't be scolded or she tinkles. She had food aggression and was terrified of people. After a year she still sticks her head in places then just lays down. At this point I think it's a comfort thing or she wants to rub her scent on whatever she does it to. She has a full clean bill of health, just traumatized by the abuse
That roommate is awful, you should press charges for animal cruelty. How is Sammie? I hope and pray she is healing. My 9 yr old Holden has just begun to exhibit head pressing however, he was recently diagnosed with lesion-mass in his sinus cavity which is very painful to the touch.
Teri
I hope you got rid of that roommate. What a psycho.
Add a comment to Sammi's experience
Was this experience helpful?
Izzie
Cocker Spaniel
13 Years
0 found helpful
Has Symptoms
Circling, and scratching the floor
I think she is head pressing, not sure. She is sitting up all the time versus laying down. She stares at walls and sometimes runs into my husbands closet or a corner. She just went to the vet this plant week for a yearly checkup since all this happened. They found she had an infection on her chest which I believed she got when she went to the groomers the week before.
Add a comment to Izzie's experience
Was this experience helpful?
FiFi
Lab mix
3
1 found helpful
Has Symptoms
Loss of appetite lethargy reduced. Vision
My 3 year old lab/hound/rottie mix is head pressing. She has a lengthy medical history including Lyme disease, low blood sugar, frequent urinary tract infections and a few months ago, we nearly lost her due to pancreatitis. We returned yesterday from vacation - our neighbors were caring for our two dogs and 2 cats - and found her to be somewhat out of sorts. We typically are away about 1x per month for about 3 days, this time we were away for 7, so we thought maybe she was just sad about our absence. Through the night, she paced the floor, often running into things, beds, walls, she tried to get into my closet (never has done that). I brought her into the bed and laid her down where she slept for approx 3 hours. She did not get out of bed when I did. I had to physically remove her from the bed. She is uninterested in food. Continues to pace and run into things. She has been pressing her head in the corner in my dining room. She drinks excessive amounts of water also, and continues to do so now.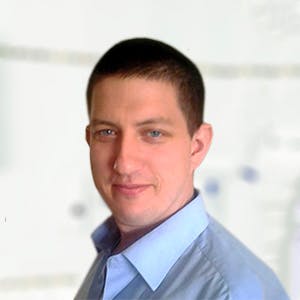 3320
Recommendations
There are various possible cases for the head pressing including hormonal conditions (especially with the increase in water consumption), liver disease, infectious diseases, vestibular problems, poisoning etc… It would be best to visit your Veterinarian for an examination as there are many different possible causes; blood tests may be required to check liver and kidney function. Regards Dr Callum Turner DVM
Add a comment to FiFi's experience
Was this experience helpful?
Rollie
Border collie mix
14 Years
4 found helpful
Hi! Our 14 year old collie cross kelpie had a seizure for the first time last night. It was under 5 minutes. Weve been to the vet, whom checked him and everything seems okay. We have done bloods which state the red blood cells have decreased and whites increased. All organ functioning came back clear. We have had another test done to check acid in the liver? He is losing his hearing, ane his sight, however he passed his sight test when the vet touched the corner of his eyes. After his seizure he was very lost for a few hours. Pacing, didnt know where he was and was walking into things. Since he has been a little lost, more just wandering & sometimes bumping into things. I noticed today he seems to like his head pressed against things. Only for a few minutes & then wandering off. His still walking the best he can (with arthritis) and waging his tail. Hes eating & drinking well.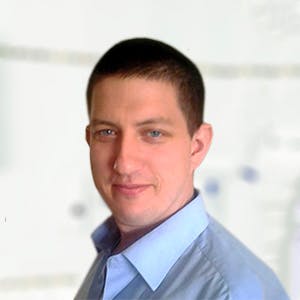 3320
Recommendations
Head pressing is usually a symptom of neurological injury or due to toxins, if blood tests and biochemistry came back clear we are probably looking at neurological injury. Seizures and head pressing may be caused by trauma, infections, tumours, organ failure, poisoning and other causes. Your Veterinarian would have taken a bile acid test to determine the functioning of the liver just to make sure that isn't the cause. It is now a case of ruling out possible causes until a diagnosis is made and treatment or management can be started. Regards Dr Callum Turner DVM
Add a comment to Rollie's experience
Was this experience helpful?
Lucy
King Charles Spaniel
15 Years
1 found helpful
Our 15 yr old King Charles mix is head pressing , pacing and circling. We need to guide her to her bed and sit with her to help her lie down then she sleeps a lot. This weekend she was at her worst and I intend on bringing her to our vet tomorrow . She is a much loved pet and I'm afraid of the outcome tomorrow .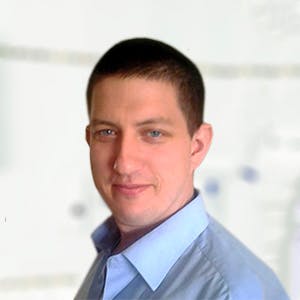 3320
Recommendations
Head pressing may be caused by a few different causes including trauma, infection, vestibular disease, tumours, poisoning, liver disease, kidney disease etc… This should be treated as an emergency and you should visit your Veterinarian first thing in the morning. Until then ensure that Lucy remains comfortable and hydrated. Regards Dr Callum Turner DVM
Add a comment to Lucy's experience
Was this experience helpful?
Lucy
Mix
12 Years
1 found helpful
Our pooch has had a neurological problem for almost a year. She will not only stand in corners, but will often get stuck behind furniture and seems to feel as if she is unable to back out of these spots. She is incontinent, and needs to be helped to lay down. She is on low dose prednisone, which seems to help with some of her symptoms, such as pacing. We could not afford to MRI diagnose her, and the neurologists felt she has brain lesions either from CDD or a tumor. Do you have any insight into her potential life span? She has not wagged her tail in almost a year, and we are worried we are keeping her with us for the "wrong" reasons... any thoughts would be so appreciated.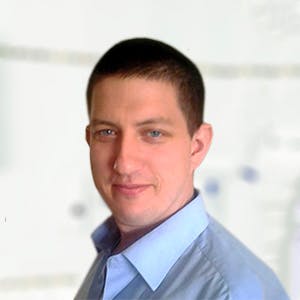 3320
Recommendations
Unfortunately without knowing more about Lucy's condition I cannot give you any indication of a potential lifespan, we don't know if she has any brain lesions, their size, their location within the brain or any other anomalies; this really is one of those wait and see cases if we don't have a specific diagnosis. Regards Dr Callum Turner DVM
Add a comment to Lucy's experience
Was this experience helpful?
Scrappy
Mutt
2 Years
1 found helpful
I've never noticed this before, and I think this is the first time my dog has ever done something like this, however my dog was head pressing in a corner. When I called his name he wasn't responding and he stayed like that for roughly a minute and a half. After that he turned around and was back to normal. Should I be worried because of this or could my dog have just acted weird for a bit just because?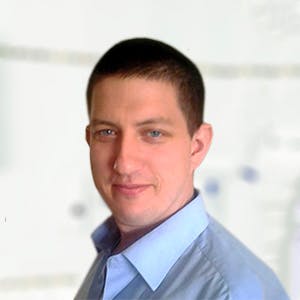 3320
Recommendations
A one off event is just a one off event, but you should pay close attention to all other aspects of Scrappy's life to see if there are any other symptoms or if this head pressing event occurs again; it may have been simple disorientation or may be the start of something more serious, without examination him and running some blood tests we cannot know for sure. Regards Dr Callum Turner DVM
My dog is head pressing but she presses her head against my chest when she jumps up to lay in my lap. Is this a sign of affection or should I worry?
Add a comment to Scrappy's experience
Was this experience helpful?
Moses
Yorkie
19 Years
0 found helpful
Our 19 yo Yorkie was a breeder for 16 years. His life was bad. Farmer knocked out teeth and broke the jaw. He was debarked cruelly. When we rescued him he was active and learned to be loved. In January he had a low fall. Knee height but hit his head on hard floor. Since then he head presses and circles. He cannot find his bed or pee pad. He still eats well and sleeps quietly in bed with me. He enjoys cuddling and still likes to run the halls at my work. He goes to work with me daily. He sleeps more than he used to. When awake He's just so restless pacing, circling, and seems to seek out tight spaces. No diagnostics done. Our vet says at his age it's probanly cognitive. Do you think he is in pain, uncomfortable, anxious, or unhappy? Am
I keeping him Selfishly? Or should I get to the bottom of it and have an MRI? I spend a lot of money on old sick rescues mostly mill dogs. I have five—he's my favorite! Thousands of dollars to make them healthy and happy. But Is a 19 year old a candidate for extensive testing? Any suggestions? I adore him but am realistic. Thank you for any help you can offer.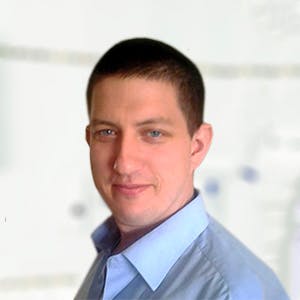 3320
Recommendations
Nineteen years old is a good age especially given his life; without examining him I cannot really weigh in on whether he is in pain or not but if he is still relatively active and affectionate I would take this as a positive sign. Further diagnostics including an MRI may help diagnose the underlying issue but with the results of the MRI would we be able to do anything meaningful to improve the quality of life? Regards Dr Callum Turner DVM
Add a comment to Moses's experience
Was this experience helpful?
Ley
Bulldog
7 Years
0 found helpful
Hi, there's a dog in urgent need of foster care and follow-up medical that is currently at a high-kill-shelter who is head pressing. She has not had a CT or MRI but they strongly feel she likely has cancer and are going to put her down tomorrow. What besides cancer could be causing this (further info below)? Or do you agree it's likely cancer?

Notes:
Head pressing and ataxic
CBC-mild leukopenia 4.48 (5.05-16.76)
Mild lymphopenia 0.56 (1.05-5.1)
Thrombocytopenia likely due to clumping
Chem-mild hypercholesterolemia 338 (110-320)
T4-low 0.8 (1-4)

Eating well
Gums: pink, moist
Eyes: Grossly appropriate OU
Ears: Alopecia and scabbing on both pinnae, hyperkeratotic
Nasal Cavity: No nasal discharge
Oral Cavity: Mild to moderate dental tartar/periodontal disease, prognathism
PLN: WNL
Heart: No murmurs or arrhythmias. Pulses strong and synchronous.
Lungs: Eupneic, lungs clear. No crackles or wheezes bilaterally.
Abd: Soft, non-painful. No palpable masses. No organomegaly appreciated.
U/G: FI, no MGT palpated. No discharge.
Musculoskeletal: Ambulatory x 4 with mild to moderate hindlimb ataxia; mild
BCS = 4/9
Integument: Seborrhea, pruritic skin
Neuro: Quiet to slightly dull mentation. Absent CP in RHL, delayed in RFL. CP normal on left side.
Rectal: Not performed. Externally normal.

Prognosis: Guarded to poor

Assessment:
low T4- r/o true hypothyroid vs sick euthyroid
Dull with hindlimb ataxia, delayed CPs, and head pressing - top differential would be intracranial disease (neoplasia vs less likely inflammatory/infectious encephalitis vs vascular incident) vs extra-cranial disease (systemic neoplasia)

Thank you so much!
RO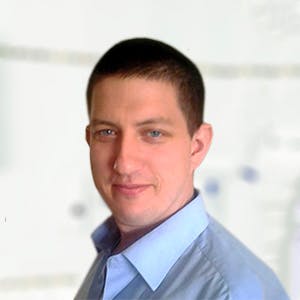 3320
Recommendations
Without a CT or MRI scan, we cannot confirm the presence of a tumour until necropsy; whilst a brain tumour or other neurological condition may be suggestive based on symptoms we cannot be certain one way or another. I cannot say one way or another whether there is a tumour, but it is high on the differential diagnoses list. Regards Dr Callum Turner DVM
Add a comment to Ley's experience
Was this experience helpful?
Morgan
Soft-Coated Wheaten Terrier
9 Years
0 found helpful
Has Symptoms
Excessive thirst, accidents
My 9 year old Wheaten has been diagnosed with Cushings (pituitary). He also is being treated for Glomerulinephritis. Is head pressing consistent with Cushings? What is the usual prognosis relative to lifespan?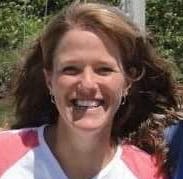 1611
Recommendations
Head pressing is not a sign of Cushing's disease, that I am aware of... it may be a sign of elevated kidney enzymes and toxic effects on his brain, or another reason. It would be good to follow up with your veterinarian if this is a new sign. I hope that all goes well for Morgan.
Add a comment to Morgan's experience
Was this experience helpful?
Rufus
Miniature Schnauzer
13 Years
0 found helpful
Has Symptoms
always in the corners lost
My 13 year old miniature schnauzer Rufus has been acting strange lately. He has started crawling under the beds and laying into corners. He walks into corners and stares at the wall and can't seem to back out. He hears his name but will run around looking for you even if you're standing in the same room. When he gets up in the morning and shakes his back legs are weak and he has trouble and has to shake again. He's started sleeping more and he seems to always be hungry.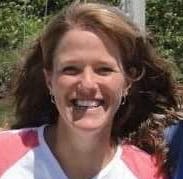 1611
Recommendations
It would be a good idea to have Rufus seen by a veterinarian to have a good exam and some senior lab work. He may have having signs of a systemic disease, or a neurologic problem. Your veterinarian will be able to look at her, determine what might be going on, and help get him any treatment that he may need. I hope that he is okay.
Add a comment to Rufus's experience
Was this experience helpful?
Harley
Chihuahua
11 Years
0 found helpful
My 11 year old Chihuahua/rat terrier is a pretty laid back dog - he sleeps most of the day, but is always excited to get a "cookie" (dog treat - sweet potato fry). Last night he came into the house walking gingerly. He climbed up to me and just laid down. When I moved a lap blanket, it touched him somewhere and he yelped. I felt and pressed everywhere on him, but didn't notice any reaction from him. He continued to be subdued the rest of the night - even when asked if he wanted a cookie - he just sort of perked is ears a second and laid his head back down.

Today is much of the same - but he's laying in his dog bed with the top of his head up against the side of it, and isn't sleeping at all. He just lays there with his eyes open.

Between last night and today, I feel like I noticed his eyes moving slowly and unfocused a couple of different times, and when he goes to shake his body, he slowly shakes his head once or twice and appears to decide against a full body shake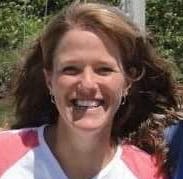 1611
Recommendations
While it is hard for me to comment on what might be going on with Harley without examining him, from your description he sounds like he is painful, whether he has a strain or sprain in his neck or back, or another reason. It would be best to have him examined by a veterinarian to assess his neurologic function and general health, and determine what might be happening. They'll be able to look at him and recommend any necessary testing or treatment that he may need. I hope that all goes well for him.
Add a comment to Harley's experience
Was this experience helpful?
Pablo
Shih Tzu
8 Weeks
0 found helpful
My dog is not acting his normal self. He walks around like he's depressed. He will just stand in a corner for long periods of time. Also, he's not eating as good. When I give him water he will just stick his head in it and not drink. Please help!!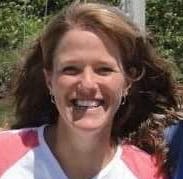 1611
Recommendations
Pablo needs to be seen by a veterinarian. Puppies are very prone to parasites and infectious diseases, and that is definitely not normal behavior for an 8 week old ShihTzu. A veterinarian will be able to assess him and recommend any needed testing or treatment so that he feels better.
Add a comment to Pablo's experience
Was this experience helpful?
Giuseppe
Yorkie
10 Years
1 found helpful
My 10 year old yorkie sometimes sleeps on his side with his head pressed against the wall. Is this considered head pressing and should I have blood work done? He also shows aggression everytime I try to pet him ( unless I have food then he is nice) he has always been moody. Sometimes people will pet him and he's happy and lovable then the next thing I know he will snap at them.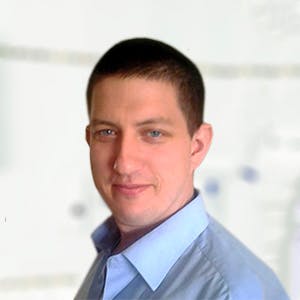 3320
Recommendations
I would only consider it true head pressing if he was standing up, it may be that he just likes his head pressed against the wall when lying down; if he is showing sudden aggression, it may be indicative of pain or another issue going on. It would be good to have your Veterinarian give him an examination considering his age and run a blood test to check liver and kidney function to be on the safe side. Regards Dr Callum Turner DVM
Add a comment to Giuseppe's experience
Was this experience helpful?
Grover
Border Collie Britt
20 Months
2 found helpful
For months now our dog Grover has been greeting my son and I with morning head presses. He stands above one of us in bed, and lowers his head firmly against that person's chest/neck/face, keeping it there for several seconds. We figured it was a sign of affection, like how a cat might press its head. He'll also do it in the midst of playing. Head is always lowered when pressing, and it can go on for up to a minute. It's never against doors, always against one of his people. He also frequently presents with anxious panting, pacing, lip-licking, yawning, coat-shaking, and leaning heavily against doorways, wall corners, and furniture.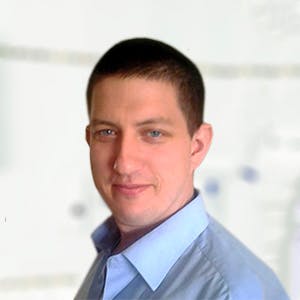 3320
Recommendations
Head pressing against family members may just be a sign of affection; conditions where head pressing is a symptom, dogs will usually press their heads against walls, door frames furniture etc… for extended periods of time. This may all just behavioural, but it is difficult to say for sure; if Grover isn't showing any serious symptoms I would just keep a close eye on things and check his eye position, gait and look out for any anomalies. When you visit your Veterinarian next, bring it to their attention so they can give Grover a once over to look for anything unusual. Regards Dr Callum Turner DVM
Thank you, Dr. Turner! We will do that. Glad to hear it might very well be an affectionate behavior.
Add a comment to Grover's experience
Was this experience helpful?
Zoey
Beagle, foxhound terrier
5 Years
0 found helpful
Has Symptoms
Putting her nose to the wall
I love my dog so much, but i've become worried about her. Recently my dog has been hiding going behind our couch (Normal spot) and putting her nose against the wall like someone who's been punished. She is overweight, and were going to try to take her to the vet soon, but i' very worried that its something severe.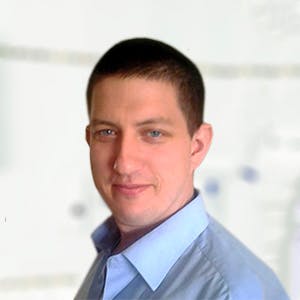 3320
Recommendations
Repetitive head pressing against a wall or furniture (especially if hiding) may be a sign of a serious illness; neurological disorders, liver disease, poisoning, infections, trauma, tumours among other causes may lead to this behaviour. I would highly recommend you visit your Veterinarian as soon as possible since without an examination and a blood test (may be required) I cannot tell what the underlying cause may be. Regards Dr Callum Turner DVM
Add a comment to Zoey's experience
Was this experience helpful?
Rylie
Chihuahua/ Terrier/ Weiner dog mixed
10 Weeks
1 found helpful
My puppy is about 10 weeks old. She would have seizures and get very weak so a vet told us to give her pancake syrup because it sounded like she had hypoglycemia. Well lately I've been noticing she's been vomiting, having diarrhea, walking very slowly, and pressing her head against things. She hasn't had any shots yet. What could be wrong with her?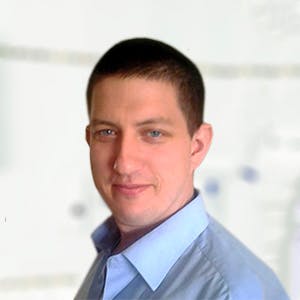 3320
Recommendations
Puppies may receive vaccines starting at six to eight weeks and should be done as soon as possible. Head pressing may be a symptom of trauma, poisoning or systemic disease; Chihuahua's may develop a condition called hydrocephalus which one of the symptoms is head pressing, it is important to visit your Veterinarian for a check up and if suitable to start vaccination. Regards Dr Callum Turner DVM
www.vetary.com/dog/condition/hydrocephalus
Add a comment to Rylie's experience
Was this experience helpful?
Mila
Bichon Frise
4 Years
1 found helpful
Has Symptoms
Seizures and head pressing
Medication Used
Keppra and valium and melatonin
My dog is epileptic. She had a seizure 2 days ago and fell of the bed and hit her head. Since then she has been trembling all the time (like small seizures but not grand mal) and pressing her head overthe wall. Is it the trauma of the fall? What shall i do? The vets in lebanon are not that experienced. And we dont have all options for dogs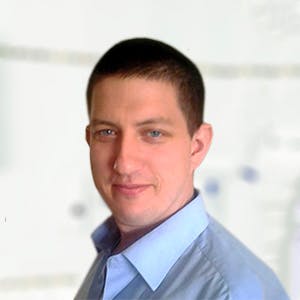 3320
Recommendations
The head pressing is most probably connected to the trauma of falling from the bed; other causes are infection, liver disease, poisoning or cancer. The problem with the treatment in traumatic cases is that we usually don't know the full extent of the trauma due to the lack of CT or MRI technology which would indicate if there is bleeding within the skull. Without knowing the full extent of injury, treatment is usually symptomatic and supportive with a wait and see approach taken. Regards Dr Callum Turner DVM
Add a comment to Mila's experience
Was this experience helpful?
Lexi
American Staffordshire Terrier
12 Years
0 found helpful
My 12 year old staffy seems to have alot of these complaints she is walking into the house doing a circle to the bedroom then, her bed ,her food bowl then back outside every minute or so, we recently moved interstate, leaving her in kennel boarding for 3 weeks although she was fine on pick up since the move in the last 7 weeks has developed this problem this week. She is eating, and still playful but is acting strangely and is also panting when exhibiting this behavior, she was given a clean bill of health by a vet administering her C5 and tick meds before being kenneled.She does get exercise in the bush block across the road.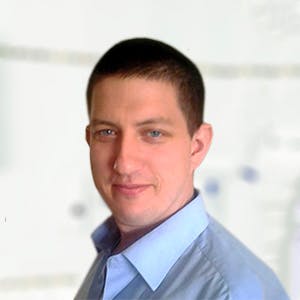 3320
Recommendations
Given Lexi's age, it may be a case of idiopathic vestibular disease where a dog's balance is affected by an unknown cause leading to circling and a loss of balance (among other symptoms); idiopathic vestibular disease usually resolves itself within a few weeks without medical intervention. Other causes may be due to head trauma, infections, parasites, poisoning, hormonal conditions, liver and kidney disease. I would visit your Veterinarian to try to narrow down the cause to see if the symptoms can be treated or managed. Regards Dr Callum Turner DVM
Add a comment to Lexi's experience
Was this experience helpful?
Pretzel
Australian Cattle Dog
3 Months
We just brought our puppy home from the shelter. I can't tell if he is head pressing or hiding his face as a sign of nervousness. When people are coming towards him, he will sometimes hid his head in the corner of the couch. This makes me think its some sort of nervous reaction vs a larger issue.