What is Neck and Back Pain?
Pain in the neck or the back in our canine friends is seen relatively often in the veterinary clinic. Because there are so many illnesses or conditions that can manifest with pain in this area, and the fact that our pets are not able to describe to us the discomfort they are in, it can be sometimes hard to diagnose. As pet owners, we can best tell that our pet is in pain by always being aware of behavioral changes and noticing when they seem to have limitations in activity that they did not before. Episodes of pain can range from mild to severe, with variances in longevity and occurrence. The resolution of back pain will depend on the cause. Any sign of pain in your pet should be checked out by a veterinarian without delay.
Many medical conditions are the source of significant neck and back pain in dogs. The amount of pain, and the reason for it will be related to the type of disease or injury your pet is afflicted with and the location of the problem within the neck and spine area.
Book First Walk Free!
Symptoms of Neck and Back Pain in Dogs
Your pet can exhibit a myriad of signs that his back or neck are causing him aches or twinges. You may see some of the following symptoms in your pet, signalling that a visit to the veterinarian is needed.
Arched back
Head held low
Muscle spasms
Vocalization of pain
Unsteady gait
Slow gait
Difficulty rising
Decreased appetite
Reluctance to be around others
Extended neck
Stiff neck
Pain when defecating
Incontinence
Muscle wasting
Weakened reflexes
Loss of sense of paw placement
The tail can be held low or in a crooked position
Causes of Neck and Back Pain in Dogs
Many conditions cause significant pain in the neck or back, a few of which are listed here.
Degenerative diseases
Cervical Intervertebral Disc Disease
The jelly-like inner part of the disc loses it softness, becomes dry, and herniates
Can suppress the spinal cord
Pekingese, Shih Tzu, Lhasa Apso, Dachshund, and Beagle are predisposed to this condition, occurring as early as one to two years of age
Degenerative Lumbosacral Stenosis
Results in compression of the spinal cord and nerves
German Shepherds are especially prone and the age range for starting the disease is 3 to 7 years
Trauma
Injury can cause damage to tissue and the spinal cord
Onset can happen suddenly due to an accident like collision with a vehicle
Tumors
Nephroblastoma
Occurs in German Shepherds mainly, from age 5 months to 3 years
Causes paralysis is the legs
In addition, other tumors can appear as a result of metastatic spread of another cancer
Inflammatory disease
Polyarthritis causes neck pain and can be infectious or immune-mediated
Meningomyelitis can be related to a disease of the central nervous system or the spinal cord with Maltese, Chihuahua, and Yorkshire Terrier breeds most prone
Congenital malformations
Atlantoaxial subluxation refers to instability between vertebrae, particularly C1 and C2
Toy breeds, specifically Yorkshire Terriers, are predisposed
Diagnosis of Neck and Back Pain in Dogs
When you bring your pet into the clinic for a diagnosis for back or neck pain, the veterinary team will handle your dog with the utmost care. It is possible that your furry family member is suffering from a fair amount of pain. Your veterinarian may be able to tell by your pet's stance that pain is present.
The veterinarian will begin with a physical examination which will include a check for neurological signs that could indicate a problem. This is a good time to provide your veterinarian with any pertinent information you may have on your pet's health. Questions that may be asked that can provide insight as to why your dog is so uncomfortable.
How long has your pet had these symptoms?
Have they worsened over time?
Are they constant or intermittent?
Has he had any falls or similar traumas recently?
Has your dog been ill or has he been prescribed any medication of late?
How is his appetite?
Does your dog yelp out in pain when touched?
Breed disposition and the age of your dog will be considered as the diagnostic process continues. Standard tests that will be done are urinalysis, complete blood count, and blood chemistry. Some neck and back pain causes (like a virus or fungal infection) can be reflected by this simple type of testing.
Additional methods for determining the cause could be taking a tissue sample from a wound, or drawing out cerebral spinal fluid for analysis of abnormalities. Cervical spine and thoracic radiographs could show fractures or degeneration. Imaging tests like MRI or CT scan could help to narrow down the questions for the cause. The myelogram, which is when contrast dye is injected around the spinal cord and then viewed, can clearly show disc problems and their location.
Treatment of Neck and Back Pain in Dogs
Because of the broad range of conditions that can bring on mild to intense neck and back pain for your canine companion, treatment will vary depending on the extent of the pain and what is causing it. In some cases, an underlying disease process needs to be addressed. In other instances, the back or neck may be the main focus of treatment.
When the reason for the neck or back pain is of an infectious nature, antibiotics and rest may be the only therapy required. Other conditions, like stabilizing a disc, could be improved with cage rest sometimes for as long as 4 to 6 weeks. Anti-inflammatories and pain relievers will be prescribed in addition. Many pets who have pain associated with the neck or back require surgical treatment. Spinal cord compression and tumors are two examples where surgical methods will work best, keeping in mind that the degree of the injury or stage of disease will play a big part in the outcome for your dog.
Recovery of Neck and Back Pain in Dogs
Recovery will be contingent on the repair needed or extent of the pain, your pet's response to the therapy, and the degree of degeneration involved. For some dogs, cage rest and exercise restriction will be enough to repair and correct a condition that is causing back and neck aches. For others, a more extensive treatment plan will be needed. If your pet requires surgery, for example, a hospital stay and perhaps lengthy physical therapy could be recommended. If your furry family member has experienced a loss of sensation along with the pain, the prognosis could be less favorable. Your veterinarian will discuss all possible avenues for your dog with the main goal in mind of attaining a good quality of life.
Neck and Back Pain Questions and Advice from Veterinary Professionals
Bear
Rottweiler
11 Weeks
0 found helpful
Neck / shoulder pain from trauma. Puppy's old owber tosses the puppy at the wall from holding her by the tummy. Puppy had a slower gait and on the first day when it happened she just wanted to sit. She's been working through it but only vocalizes pain if the area is pressed on hatd or if her collar presses in on her neck from her tugging on the leash. Other than that no vocalization of pain. She only does a quick Yelp when the area is pressed on.
My 6 year old pit mix has all of the sudden started having severe pain, and has been crying for two days. She can't put her weight on her back legs and has stopped eating. She is inside dog. We are low income, and haven't been able to find anyone to see her. I'm so upset and nervous because she is crying . She screams when she tries to walk, drags her legs. What could this be. I have given her low dose aspirin twice, which hasn't made a difference. I'm don't know what to do!!! Please help.
Wow kayla that opininion was just unempathetic and just plain rude.
Go to the vet your dog is suffering. Most vets now have or take carecredit. Easy to get this card.
Mandy- aspirin is not okay to give your dog. I hope you brought it into the vet to get canine pain medication. In the future, if you can't afford a dog (and the risk of having medical expenses) you should probably not have one.
Kayla. Its none of your business if someone can or can not afford vets bills. And they sell safe aspirin at petco. If you really new what it is like to really love an animal you would no money cant by love. In most cases it is the low income, disabled Or injured war veterans, that love and care for there pets the most. I really think you should keep your 2 cents to yourself. Lets just say this comment comes from a person who really understands and sympathizes with people that love their pets but vet bills are ridiculously over priced.
Add a comment to Bear's experience
Was this experience helpful?
Pixie
Greyhound
Six Years
0 found helpful
About 3 weeks ago we noticed that our Pixie (a retired racing Greyhound) was more quiet, would not shake her body or stretch as usual. We thought at first it was an ear infection and took her to our vet who told us the issue was in her neck. She was prescribed Deramaxx for 4 days. She seemed to be doing well while on this medication however the symptoms and pain came back with a vengeance once she was no longer on medication. We took her to our regular vet who then prescribed Prednisone and Gabapentin with along with rest and restricted activity (basically just potty breaks).
Although she seems to be much better, from time to time she screams in pain even when there is no movement on her part. She could be sleeping and all of a sudden will wake up screaming (not moving her head or neck at all).
She has at least 2-3 more weeks of the restricted activity and bed rest with medications ahead of her. No x-rays or MRI have been taken at this point in time. Should we?
I was also wondering if veterinary osteopathic or acupuncture would give her some relief from the shooting pain? What else should we undertake to give her more relief.
Add a comment to Pixie's experience
Was this experience helpful?
Bailey
American Stafforshire Terrier
7 Years
0 found helpful
For the last couple of weeks, Bailey has intermittent episodes where her whole neck and shoulders seem to stiffen up. She cant raiser her head much and it appears to be painful to her. Not to mention that she starts shaking every time. We did take her to the Vet and they did x-rays, there is no signs of arthritis or any reason on the x-rays of why this is happening. She eats and drinks normally, she goes to the bathroom. The onset is sudden and is generally gone the next day. I checked for bite marks too since we are out in the country. The Vet prescribed a muscle relaxant and anti-inflammatory/pain meds. We are all a bit stumped.
Our dog is doing the same thing. Vet said it was a pinched nerve. My dachshund is fine after the meds but for just a while then its back.I dont know if the vet is wrong or is it something worse.
Add a comment to Bailey's experience
Was this experience helpful?
CheChe
Chihuahua
10 Years
0 found helpful
Our Chihuahua experience the same pain and symptoms like Chuck we took him to the ER and then to the vet the next day and he was put on cage rest and meds. This was a week ago. A few minutes ago he did two stretches with his butt in the air and neck stretched out and we heard bones pop twice could this have fix the problem?
Add a comment to CheChe's experience
Was this experience helpful?
Shatzie
German Shepherd
3 Years
1 found helpful
Has Symptoms
loss of sense of paw placement
reluctance to be around others
My 3 year old female German Shepherd started exhibiting some tenderness in her neck about a month ago It was just a little bit of a whine that she let out, but I know this girl so well that I knew that there was something wrong.
What has happened since ??
11 months ago ..
Please let me know ..
My German Shepherd is doing the same thing ..
[email protected]
Thank you ..
Add a comment to Shatzie's experience
Was this experience helpful?
Dougie
Bernese Mountain Dog
6 Years
0 found helpful
My dog just had surgery to remove a tumor behind his left ear. He has had a head wrap on to cover the incision, but he has such bad anxiety and is so stressed and tense with it on. He slowly started limping on his right front leg and the limp is progressively getting worse. Now it's to the point where he cries while he walks or shakes his head. He's on 150mg tramadol and 75mg vetprofen from his surgery and is still showing a lot of pain. Ive been keeping him on strict rest, but I am now getting worried because it is getting worse.
Hi Dougie
How is your dog now?
Mine has been through a very similar experience.. she's crying out in pain etc.
Did you pup become ok again?
Add a comment to Dougie's experience
Was this experience helpful?
Nala
French Bulldog
4 Years
0 found helpful
My dog has been having muscle spasms in her neck for a couple weeks now & I have no idea what is causing them. After researching for days all I've gotten is information about cold/heat compresses or stretching. I've tried all those things but her spasms/twitches are still consistent & maybe even stronger. She's been resting, no exercise & plenty of water for hydration, but nothing. Most of the research I've done, I've only seen muscle spasms in the legs or hips, but nothing in the neck. I've been giving her amoxicillin for a couple months now to help with her constant UTI's, I'm not sure if this is a contributing factor to her spasms. She doesn't seem to be in pain, but she does look uncomfortable & depressed. I would love any advice from anyone! thank you!
Add a comment to Nala's experience
Was this experience helpful?
Tootsie
Beagle Harrier
9 Years
-1 found helpful
For the last week, my overweight dog Tootsie will have episodes of yelping and crying on and on and I think it may be when she moves her neck in a certain way. She spends most of the day now just laying down flat, although for a few days she was starting to lay on her side. We can't touch her neck and have to be careful not to move her head as to not make her cry again. She's older and has had this sort of thing happen before as maybe a pulled muscle but she usually is recovering by now. She is still eating food and will wag her tail when we talk to her.
I'm having the exact problems with my dog. Vet prescribed gabapentin, methocarbamoi, prednisone. One day she responds well to meds and other days they don't take her pain away and she won't eat or drink. I don't let her walk around carrying her out to potty. She has been in pain for about a month and doesn't seem to be getting better after 4 sessions with her vet. Don't know what else to do. Hate seeing her in so much pain.
Did any thing help? My dog is suffering from same symptoms.
Did you figure out what happened?
Did you figure out what was going on?
Add a comment to Tootsie's experience
Was this experience helpful?
Churro
Mutt
7 Years
0 found helpful
Hello Churro was sleeping with me then he sneezed 3 times and after the last one he started whimpering, I woke up and started checking on him. After looking at him is that he couldn't turn around. Right now he is in pain I need to help him to turn around but he can walk just he is having a hard time to sleep as he can't lay down on any side. Is this a strain after he sneezed? I gave him a quarter of acetaminophen.
Add a comment to Churro's experience
Was this experience helpful?
Rayan
Labrador Husky
10 Years
0 found helpful
It has been 2 months now since my dog all of a sudden stop getting up and walk.he was fine and then he wasn't. he is seeing fine and eating his regular meals nicely but he is not able to get up and walk for at least his poop or pee.His full back spinal cord is bigger and now very close. All MIR and city scan are done. but nothing can be found clearly. Please help me on this.
Add a comment to Rayan's experience
Was this experience helpful?
Lacey
Bichon Frise
2 Years
0 found helpful
My Bichon Frise(2 years old) has had a head tilt since Saturday. Yesterday(Sunday), we took her to the vet and they gave her opioids for muscle relaxation(after they made sure that she didn't have an ear infection); however, I have heard her neck pop several times. Is this normal? Should I just wait it out?
Add a comment to Lacey's experience
Was this experience helpful?
Gord
Bernese Mountain Dog
2 Years
1 found helpful
Our 2-year-old Bernese Mountian dog started yelping randomly for no real reason. We noticed a day after the yelping started his front right leg was limping when walking. We thoroughly examined his paw, leg, and shoulder, prodding for pain pressure points but nothing got a response from him. On day-2 we realized it may be neck related as when he walked sniffing the grass he didn't limp, and when petting his neck near his head he started to yelp. He seems to be moving better on day-3 and now that we know where the pain is we are being very sensitive to his issues. We are reluctant to visit the vet as anesthetic would likely be needed for an X-Ray. We are restricting his movement and having him rest currently. His appetite for regular kibble is down, but the introduction of eggs has him scarfing food down. His disposition, while a little more reserved is the same; his tail is often wagging!
After some neck massaging and strict rest Gord is on the mend! His limping has drastically reduced and appears to only be when moving after laying down for a while. He has gotten his energy and excitement (tail wagging all the time) back.
Wondering if you ever found the cause? Our Bernese is doing the same thing. It's sooo sad! Vet said wobblers disease but I'm just not buying that. She doesn't have the gait that points to that. Our Bernese is about to turn 4. Did you find resolution?
Add a comment to Gord's experience
Was this experience helpful?
Casey
Keeshond
10 Years
0 found helpful
My Keeshond, Casey, is 10 years old. About a week ago, a cyst on the back of her head, that the vet had said was nothing to be concerned about, burst and quite a bit of white pus and blood came out. We treated with general first aid and it has healed well with no redness or swelling. However, a few days later, I have noticed intermittent signs that she is experiencing neck pain. She will be fine most of the day and this seems to only be happening after she goes for walks wearing her harness. She holds her head low and will help if I approach her from the front and try to move her head. After resting on her side for a while she is always fine again. No loss in appetite and other for the intermittent time she is showing signs of pain, her activity level is good. She has been slowing down a bit with her playfulness but that predates this and I attribute that to age. I realize a vet visit is in order to get an accurate diagnosis but would appreciate getting a sense of what might be causing this.
Add a comment to Casey's experience
Was this experience helpful?
Xyla
Pit bull
3 Years
-1 found helpful
My dog has had this happen before. She will get a stiff neck and hardly hold her head up, she can't sleep at night from the pain. She has had an x ray which was negative, vet gave her muscle relaxers and anti inflammatory somewhat helped but keeps happening.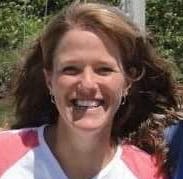 1611
Recommendations
Xyla may have a chronic problem with her spine or discs, or she may have a growth that is affecting this problem. If her pain is generally controlled with muscle relaxants and pain medications, that may be the needed therapy. If you are able to have an MRI performed, that may tell more about what is going on with her. it would be best to talk to your veterinarian about ongoing therapy for her.
Add a comment to Xyla's experience
Was this experience helpful?
Zeke
toy poodle
4 Years
1 found helpful
Our 4.5 year old toy poodle has been suffering from intermittent neck/back pain for nearly two weeks. It started with him whelping for no known reason. So we took him to his regular vet, who did a full neuro/orthopedic assessment and couldn't pinpoint anything so they placed him on a weeks worth of Metacam to help with any inflammation. The next day he tugged while on his harness and whelped out in excruciating pain and had a pronounced arched back, head down, tail down position. We brought him to the emergency vet. There they took x-rays and added tramadol to his pain regimen. The x-rays were inconclusive. He continues to have these "episodes" of severe pain when we has his back arched, head and tail down 2+ times a day. The vets have added gabapentin to his pain regimen and he is still on activity restriction. The on;y thing we could think that caused this is he stumbled while climbing the stairs on our back deck.
We have also introduced alternative pain treatment measures, such as animal chiropractor and cold laser therapy. At times when he is at his baseline he is still like our cheerful, full of energy little puppy. However, when he is in the middle of an "episode" he looks like a broken old dog. What are other options we should consider? How long of a recovery course are we looking it? Any help would be greatly appreciated. Not only is our dog broken, but so are our hearts and our spirits.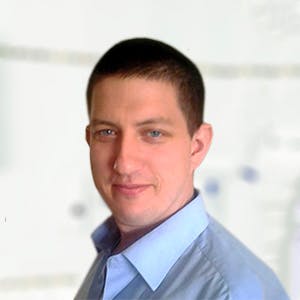 3320
Recommendations
Recovery is impossible to say since we are unaware of the underlying problem causing the pain, there are many causes for arching the back which may include spinal disorders or source of abdominal pain but in this case it is more likely to be a musculoskeletal problem. You are covering many different bases with treatment with Rimadyl (carprofen), tramadol and gabapentin as well as chiropractic adjustments and laser therapy; acupuncture may also be beneficial in some cases as their approach to medicine is different to western medicine. There is nothing else I can recommend apart from more imaging studies like a CT or MRI to try to help determine the underlying cause. Regards Dr Callum Turner DVM
My dog goes through this too occasionally. What works for him is no stairs ever, gabapentin, robaxin and physio therapy. He actually has a stiff neck today out of nowhere so we are doing as i stated above. He's comfortable and scheduled for physio on Tuesday.
Add a comment to Zeke's experience
Was this experience helpful?
Wes
Puggle
5 Years
1 found helpful
Hello! My dog Wes has been having intermittent neck pain for 2 weeks. We took him to our vet on a Thursday they agreed a pinch nerve or pulled muscle. Gave us steroids twice a day and muscle relaxer pain pill. He started getting worse and the episodes longer. We brought him into the hospital on Sunday (3 days after his initial diagnosis) and he was seen by a neurologist. The neurologist did a consultation as well as an MRI. He stayed Sunday-Wednesday and received cage rest, anxiety meds, pains meds, and steroids. The MRI came back with very minimal herniated disk next to nothing the neurologist said and shouldn't be causing the intermittent pain. The doctor said the rest of his MRI was clear and released him with steroids, cage rest, pain meds, and muscle relaxer. We picked him up Wednesday evening, he has zero episodes for days, and then Sunday he had 3 before noon. We decreased his steroid per the doctors orders on Saturday (3 days after bringing him home). We called the neurologist and put him back on the second steroid a day as of yesterday (Monday). He has has 3 episodes a day, he hears a noise quickly turns and experiences a spasm in his left side of his neck he screams for 30-40 seconds holds his head towards the left and clinches his body. After the episode he shakes and is scared. We called the neurologist and he put him on an anxiety medication as of today. Should I be getting a second opinion? The concerning issue beyond these episodes is his MRI was clear and the doctor said he was assuming it was a pulled or pinched nerve. He did an MRI with contrast and used die as well. He did however mention that if this doesn't subside in 4 days he wants to look into meningitis. He said that it was hard to do the spinal tap because my dog has been on steroids for so long, do you feel this is necessary? We decreased his steroid on Saturday, the episodes started back up on Sunday, Monday and today. We increased the steroid (per the doctor) on Monday to twice a day. He did get blood drawn when he was in and it all looked normal. He is on cage rest as well, no furniture, stairs, or exercise however every time he hears a sudden movement he moves quickly hurts he neck and screams in pain, shakes, and clinches for 30-50 seconds. HELPP!! He is on Gabapentin,tramadol every 8 hours, Predisone every 12 hours (now) twice a day, muscle relaxer, and we are picking up the anxiety medication this afternoon and was prescribed once at night 8-12 hours.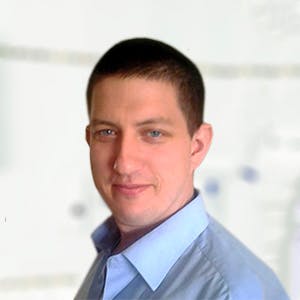 3320
Recommendations
It is difficult to say what the specific cause is especially since the MRI is clear except for a slight bulge which shouldn't be causing any issues. You should see how Wes does on the anxiety medication since this may help reduce the episodes brought on by sudden noises which may help with his overall recovery. You have visited a Neurologist which would be your second opinion, however it wouldn't hurt to visit another Veterinarian or send the MRI images to a telemedicine company like PetRays for another opinion to be on the safe side. Regards Dr Callum Turner DVM www.petrays.com
My 11 month old Romanian shepherd dog is having similar symptoms although can't work out if hers is neck or front right leg she screams as if she has been shot drops to the floor but recovers within a couple of minutes she has been examined by the vet several but has no pain on examination it seems to be all movement related. Vet is reluctant to do more extensive tests until he can localise exactly where pain is coming from. If you finally find out what the problem is please let me know.
I've gone through all the same motions with my 10 year old border collie/chow. General blood work, mri, csf tested and everything checked out normal. Getting more extensive blood work done and now waiting for the results in a couple of days. On the same medications and when he has an episode it also lasts for 30 seconds or so. This has been going on for about a week now and for a couple of those days when it had started he couldn't lye down. Same signs and symptoms as Wes, same meds, same treatments. Probably going to get a second opinion at another neurologist. Please let me know if Wes is doing better and what else you did to help cure this problem. This is a nightmare. Please help and share any helpful information you have came up with. I was possibly thinking about acupuncture next. Thank you
Add a comment to Wes's experience
Was this experience helpful?
Izzy
Beagle
8 Years
1 found helpful
Has Symptoms
walking backwards, hesitant to walk
My 8 year old beagle Izzy is showing difficulty to walk forward. She will attempt to take a step or two but the walks backward. She will just stand there and tremble. When I tried to massage her back, push on her stomach or pick her up, she yelped and winced. I was able to get her to rest comfortably for a while but she looks so concerned. She will not attempt to drink.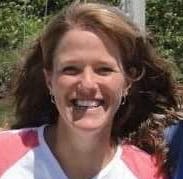 1611
Recommendations
Dogs can get back and neck pain that can be very painful for them and can progress if not treated. Since Izzy seems to be in such pain, it would be best to have her seen by a veterinarian. They can examine her, determine what might be happening, and get any treatment for her that she may need.
Add a comment to Izzy's experience
Was this experience helpful?
Chewy
Chihuahua
4 Years
1 found helpful
Two days ago my baby hurt herself when she got excited. I took her to the ER and the vet said she had luxating patella. The nxt day she was in excruciating pain so I took her back in. The vet examined her and said he sprained her neck and back most likely from jumping off the bed. She was prescribed Deramaxx and Gabapentin and to be crated for 2 wks. I started the meds as soon as we got home last night. Today she seems worse. Crying a lot more and won't poop although she's eating. How long until the pain gets better? How long until she's showing SOME signs of relief? I can't afford to take her back again but seeing her suffer is breaking my heart. Does it usually take a few days to feel better, it's only been 24hrs, or should she be doing better?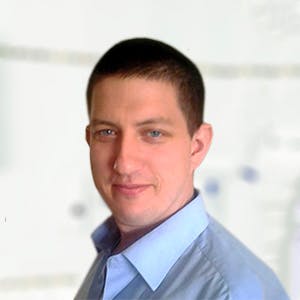 3320
Recommendations
The pain medication/anti inflammatories will start working straight away but it may take some time before any relief will be seen and this will depend on the specific nature of the neck injury; I cannot give you a specific time frame as I don't know how severe the injury is and I haven't seen an x-ray to look for any issues with intervertebral discs etc… Keep Chewy rested in the crate and give the medication as prescribed. Regards Dr Callum Turner DVM
Add a comment to Chewy's experience
Was this experience helpful?
Payton
Labordor
9 Years
0 found helpful
Has Symptoms
Pain in middle of back C4 C5 Area
Won't put weight on left leg
I"m at a loss, my dog about a month ago when you touched the middle of her back would yelp in pain and lift her left hind leg. I took her to the vet and they found an infection in the leg, we treated that but the pain was still in her back. They put her on Gabapentin, ramdyl and tramdol. We took Xrays which came back clear. I went to a nuero specialist, they did ultrasound, chest xray and today we did an MRI. They found nothing wrong, said she's in great condition. I approved a spinal tap. I'm really at a loss for words, spent 1000's of dollars trying to figure out the issue but nothing is showing up. I read on some other boards of people having similar issues but no answers. Any insight would be greatly appreciated, just want her to not be in pain. she's not the dog she was, doesn't jump up on furniture, won't lay in the room with us, is behind the couch, protecting herself from being touched. Such a loving crazy hyper lab and now a shell of the dog she used to be. Just want her to not be in pain.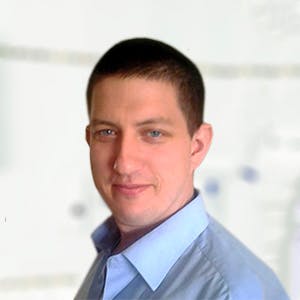 3320
Recommendations
It can be difficult sometimes to narrow in on a specific cause for pain (or any symptom) and can be frustrating when an expensive test like an MRI comes back seemingly 'normal'; a spinal tap would give an indication of what is occurring in the vertebral column and your Veterinarian would be able to look for certain cells, test the fluid among other things. I cannot think of anything which would help you unfortunately. Regards Dr Callum Turner DVM
Add a comment to Payton's experience
Was this experience helpful?
Joben
Pit bull
2 Years
0 found helpful
My 2.5 year old pit mix got in a scuffle with a feril cat in my backyard 4 days ago, I heard some banging around behind the shed and the cat ran away before I could get there. My dog has scratches on his side and a small punture on his neck. The same day he started showing hypersensitivity to his neck area and by the next moring his walking was affected, he doesn't raise his head and seems very sad and lethargic. Took him to 3 vets, got an X Ray (no fractures) but his pain seems to be too exagerated to be a pinched nerve or soft tissue issues (words of the last vet). He won't take his meds as needed, I have tried every trick. The last vet said to be aware for rabies symptoms but he is current on shots and showed symptoms the very same day which I believe is too soon for rabies. Any ideas of what he could be experiencing?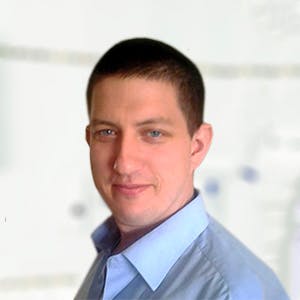 3320
Recommendations
Cat scratches can be painful and secondary infections are a constant concern; there are a lot of structures and nerves in the neck but I doubt any scratch would be deep enough to cause this level of pain. I cannot say specifically what is causing the pain, you should try to give the medication as prescribed or return to your Veterinarian for alternatives. Regards Dr Callum Turner DVM
Add a comment to Joben's experience
Was this experience helpful?
Zeigh
Boxer
7 Years
0 found helpful
My Boxer just turned 7 & was recently diagnosed as having DJD of Heular(?spelling?) C0-C5; Sacroiliac joints lumbar. She has recieved chiropractic,Cold Laser & medications both traditional & holistic. She has good & bad days. Im noticing she doesnt seem like the same dog antmore even on her "good days". Starting to wonder if she is depressed? or if her change in behaviour is due to all the medications?. She is on Robaxin, gabupentin,Caprofen & most recently I started her on CBD Oil. She is sketchy & always on guard. Like she anticipates that all loud noises & all quick movements will cause her pain so she freaks out. Her entire demenor is different. She has always been very social w/ other dogs,children & strangers alike. Loving attention from anybody anywhere. She now avoids most interactions & feel I cannot have her around children in an unsupervised enviroment. Are these behavior changes a normal reaction to pain? Depression? Or all rhe medication she is taking? Is there a possible surgical option that can help her?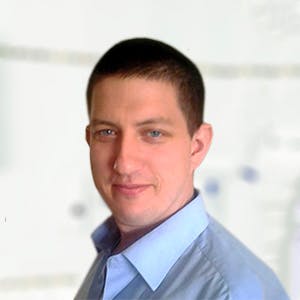 3320
Recommendations
There are various causes for a change in behaviour which may be due to pain, medication, the whole process or other causes; it is possible that she is just being defensive as she may not understand why she is always in constant pain. Without examining Zeigh I cannot say whether or not there is any other treatment options available, but you should discuss with your Veterinarian about other options. Regards Dr Callum Turner DVM
Add a comment to Zeigh's experience
Was this experience helpful?
Buddy
Rat Terrier
10 Years
0 found helpful
Hi, my littler terroir is 10 years old and 15lbs. He got into a fight with our 100 lb lab two nights ago. He isn't wounded in the way of cuts but when we got the lab to back away he just laid their stiff, we thought he was gone. When my husband picked him up he was as stiff as a bored. We took him in the house and realies he was experiencing shock for sure. We called the in call vet and he met us. I was very scared he broke his neck or back. He moves his head easily but wouldn't stand at all. Vet said definitely shock and he thought nerve damage from whiplash. Sent us home with prednisone. They did load him up w pain meds and other meds that night. He will now stand at times and it's mostly his right front leg has no control. Vet said he could feel pain which was good on that side. It seems his right side his weaker in general but yesterday he did wag his tail and he'd try going pee outside although he does go inside at times cus he falls over so much. He has yet to poop which is worrying me. Does eat and drink pretty good today and yesterday. I guess my question is that today he seems mire skiddish, not wanting to stand much and yelps more. And is jumpy. Also shakes. Could he just be in more pain? Is he going backwards on me? Our vets thought he had a could chance of overcoming this but I'm just so worried.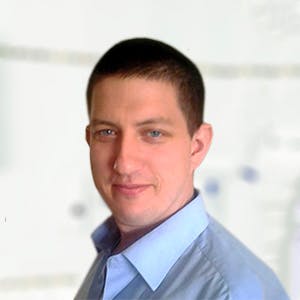 3320
Recommendations
Prognosis and recovery for cases of traumatic injury are always difficult to predict and recovery may not be visible everyday. You should take each day as it comes and give any medication prescribed by your Veterinarian; if you believe that the symptoms are getting worse or you're generally concerned you should return to your Veterinarian for another examination. Regards Dr Callum Turner DVM
Add a comment to Buddy's experience
Was this experience helpful?
Lucas
Boston Terrier
7 Days
1 found helpful
My dog Lucas jumped up into my arms the other day and was really excited when I got home. Today he is walking with his back arched and his neck down. He is able to move it up and look at me though. He does yelp when I touch the right side of his neck though. He is able to run, eat, do hi business and so far the only real issue is he looks stiff and cries when I touch his neck, is this more then a muscle strain? Should I take him to the vet now? This is the first day it's happening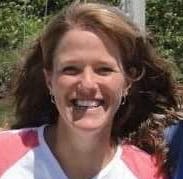 1611
Recommendations
Lucas may have a muscle strain, or a problem with the discs in his spine - these things are always better when treated early, and he will be much more comfortable and free of pain with medications to help him. He should be seen today for this by his veterinarian.
Try and find a chiropractic Vet in your area, the results will astound you. Much better than medicine that will mess up your pups digestive system.
Add a comment to Lucas's experience
Was this experience helpful?
Daisy
Lhasa Apso
4 Years
0 found helpful
Our Lhasa Apso 4 year old Daisy suddenly developed neck pain, yelping when lifting herself up after resting, refusing to walk far, go upstairs or jump in the sofa. This was totally out of character. We took her to our vets who prescribed anti inflammatory tablets twice a day. Now, four days later she is still very morose and although not crying as loud as she was intitially she is still whimpering when she is in certain positions. She is very quiet and wants to rest most of the time which is a good thing. The vet said that if things do not improve after the 7 days course of meds he might need to do X-rays. I naively thought that she would improve quickly but am now worried that this is a lot more serious than we first thought. From reading about trapped nerve conditions the general opinion seems to be rest, rest and more rest. Is there anything else we can do apart from the prescribed. Med to help her feel more comfortable until she gets better?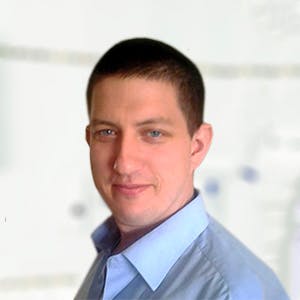 3320
Recommendations
The reason why we would want to get some x-rays done is because some issues do not respond to medical therapy alone, so instead of just throwing medicines at Daisy hoping for the best (stronger anti inflammatories are not always an answer) we can see if the issue is more severe than first thought and adjust treatment accordingly (surgical, chiropractic, acupuncture etc…). Regards Dr Callum Turner DVM
Add a comment to Daisy's experience
Was this experience helpful?
Ollie
Chihuahua
7 Years
0 found helpful
Hello! My dog Ollie has recently started to cry often when there is seemingly nothing wrong with him. Sometimes, not all the time, when we pick him up, he yelps. And we've started to notice that when he goes to sleep he will cry out for no reason and move around a lot to get comfortable. Could this be something to do with neck or back pain? This is the only times he yelps or cries out but we have just started to notice these things.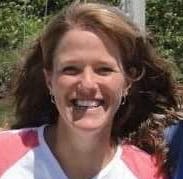 1611
Recommendations
If Ollie is crying out in pain, I think there probably is something going on with him that hurts, and needs attention. He may have neck or back pain, or joint or arthritis pain. Since I cannot examine him, it would be best to have him examined by your veterinarian, as they can look at him, determine what might be happening, and prescribe any medications that he may need to be comfortable. I hope that everything goes well for him.
Add a comment to Ollie's experience
Was this experience helpful?
Duke
Chihuahua
11 Months
0 found helpful
I was running with my chorkie, the lead pulled out my hand. I ran after him, and the only way I could get him was by placing my foot on the lead whilst in motion. As soon as I stood on the lead, he jerked and spun around. Do I need to see a vet for neck injury?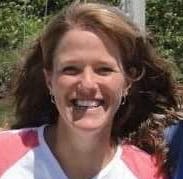 1611
Recommendations
if Duke is showing any signs of coughing, choking, swelling around his neck, or pain, he should be seen by a veterinarian. If he seems comfrotable, is eating and drinking normally, and not coughing, you should be fine monitoring him. I hope that he is okay.
Add a comment to Duke's experience
Was this experience helpful?
Cookie Antosiak Delgado
Chihuahua / Poodle
11 Years
0 found helpful
We noticed our baby sleeping a lot lately. We then noticed she started walking with her head down and would cry if she had to lift up her neck. She doesn't want to come to us when we call her and she usually greets us at the door when we get home. When we pick her up and pet her she's fine, but the moment we move her she starts to cry again. She's 11 years old and we've noticed these symptoms for the past week. She's never been sick or taken medication. Could this be a pinched nerve?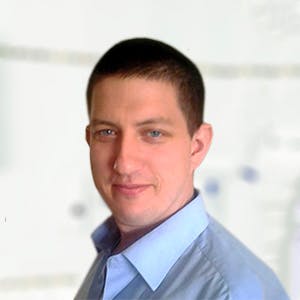 3320
Recommendations
Without examining her I cannot say what the specific cause is, however it is possible that there may be an issue with the cervical spine which may be pinching a nerve; but to confirm this you would need to visit your Veterinarian for an examination and for x-rays to confirm any diagnosis. Regards Dr Callum Turner DVM
I am having the same issue with my 10 yr old Chihuahua. We took xrays she saw it was a pinched nerve and prescribed medication but seems to be getting worse. So we are going in for an MRI. Would the MRI show us anything the Xray cannot. We are hoping she gets better soon
Add a comment to Cookie Antosiak Delgado's experience
Was this experience helpful?
Tito
Chihuahua
9 Years
-1 found helpful
Has Symptoms
Arched back, stiff body, shaking
My dog, Tito, aged 9 has been having back and neck problems ever since he was around six. When it first happened we were in the car and he started howling out in pain. We figured it was from a bee that flew in the car, however it contuined happening. About 3 months before this happened he got hit by a car, in the neck, where he usually would stiffen up. Lately, he has started shaking violently and limping. His whole body gets sore instead of just his neck. He started to get these tremors 3-4 times a day. Usually when this happens we put him next to heat and he immediately gets better. I was just wondering if there is anything you can recommend to us to get him or what we should do. Thank you!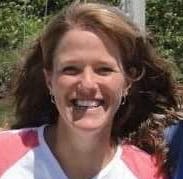 1611
Recommendations
Thank you for your question. Tito sounds like he is having progressively worse pain, and he should be seen by his veterinarian to determine the cause, whether it is neck pain, back pain, or other nerve pain. There are very effective pain medications and muscle relaxers that can be given to dogs, and your veterinarian will be able to prescribe the right medication to keep him comfortable. I hope that he is okay.
I have a 11month old puppy. She's a long haired terrier and Chihuahua. This might sound crazy but Lola loves for ne to give her body messages/rubs up and down her long back. When I do thid she archea her head all the way back. I noticed yesterday i noticed on the side of her neck its swollen. The size of ir is lije the size of a fat worm. Thats the only way i know how to describe it and it gies to rhe back of her neck. She leta me touch it and feel it and it diesnt seem to bother her. But she has veen sleeping most day and night more han normal. Should I be concerned
Add a comment to Tito's experience
Was this experience helpful?
Roo McClanahan
australian shepherd mix
7 Years
0 found helpful
My dog (an Australian Shepherd mix) appears to have neck pain for 24-48 hours at a time and then it seems to go away. This happens 2-3 times a year. Our vet has given us muscle relaxer and anti-inflammatory meds for when this happens which seems to help her rest/heal. She's a pretty active dog and somewhat excitable so I'm about 90% sure that she's just straining her neck from over-exertion and this isn't a medical condition (i.e. IVDD). I guess my question is, is there a way I can prevent her from doing this? The pain only seems to last for a couple of days and then she's back to her normal self but she's clearly in pain (favoring one side/can't turn her head). Thanks!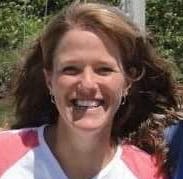 1611
Recommendations
Thank you for your email. There may be no way to prevent her from exerting herself if she strains her neck every once in a while. If you and your veterinarian have determined that she needs muscle relaxants and anti-inflammatory medications, and she seems to respond to those, that seems reasonable - I have the same problem myself sometimes! If she injures herself to the point where the medications don't help, then you might have to consider further testing or treatments.
Add a comment to Roo McClanahan's experience
Was this experience helpful?
Rocky
lab/border collie
9 Years
0 found helpful
Has Symptoms
lethargic, lame FL and RR leg
Medication Used
boswellia cervical complex
My lab/border collie mix had n ear infection that did not respond to cleaning and drops. Our vet put a syringe w a lidocaine mix in his ear this past Tues. She said this would solidify and to take out anything the dog has left in his ear on this coming Monday. The day after this was put in his ear, he became very lethargic, lame and head down, etc. He is now having a hard time walking and is miserable. Visit to vet/chiro/acu yesterday where she treated him for neck and pelvic pain. Laser, acu and chiro. Sent some with herbals as anti inflammatory. Both vets and myself...we are stumped. Any thoughts?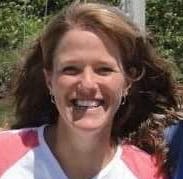 1611
Recommendations
Thank you for your email. I'm sorry that that is happening to Rocky. Possible causes for his behavior might have been a reaction to the medication in his inner ear if there was a perforation in his ear drum, or an unrelated incident with his neck or spine. He may supportive care while any effects decrease over time as the solution dissolves. Without examining him, I can't comment on any diagnosis or treatment, but it might help to sedate him and flush his ear out to remove any of that residual medication, if your veterinarian hasn't already considered that - they would need to assess if he is stable for the anesthesia, to be safe. I hope that he recovers well.
Add a comment to Rocky's experience
Was this experience helpful?
Peanut
Shih Tzu
6 Years
0 found helpful
Has Symptoms
Vibrating neck ,trouble turning herhead
Vibrating neck ,trouble turning head
I have a 6 year old shih tzu that about a week and half ago started with her one eye twitching then her left paw started scratching at her eye I thought she was having a seizure so I took her to the vet right away and they put her on steroids and the symptoms went away but now her neck is like vibrating and then all of sudden it will stop and I can tell her neck is hurting do you have any other suggestions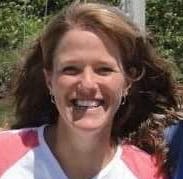 1611
Recommendations
Thank you for your email. Without examining Peanut, I can't recommend anything for her, unfortunately. If she is continuing to have pain, she should have a follow up with your veterinarian, as she may need more medication to treat her neck pain. There are other pain medications, and muscle relaxants, that your veterinarian may be able to prescribe if they are appropriate so that she is comfortable. I hope that she feels better soon.
Add a comment to Peanut's experience
Was this experience helpful?
Bruno
Pug
6 Years
0 found helpful
My male pug almost 6yrs old, starting Monday the 1st will come in from outside acting weird. His neck and back are stiff and he won't lay down. It only last for a half hour or so and then he's fine. He's not verbal with pain or anything. He just sits until it passes.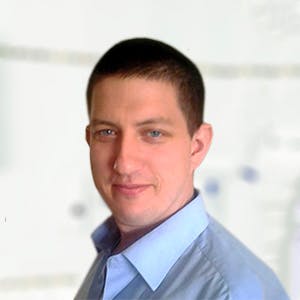 3320
Recommendations
Without examining Bruno I cannot say exactly what may be going on but it is possible that he is a bit too active when outside and he may hurt himself leading to this behaviour; also if you are in a part of the world with a snowfall, the cold temperature may be affecting him. If this continues you should visit your Veterinarian for an examination and possibly an x-ray to see what may be happening, until then make sure he gets plenty of rest. Regards Dr Callum Turner DVM
Add a comment to Bruno's experience
Was this experience helpful?
Juno
Alaskan Husky
7 Years
0 found helpful
I have a Siberian Husky whom I rescued. He is an amazing dog. Recently he has started grimacing in pain when he needs to stand and it's hard to hear because he's usually so quiet and playful.

I startng to think he either pulled something while sleeping on the floor or that he hirt himself while running in the house, (He ran into a wall the night before he woke up in pain).

When I take a harness of him, he helps. I'm staying to think it's his neck or back.

XRays didn't mention anything skeletal. Any advice would be greatly appreciated.

We saw a vet thinking it might've been something he ate, but x-rays didn't find anything there either.

Thank you.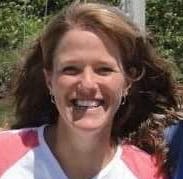 1611
Recommendations
Thank you for contacting us about Juno. I'm sorry that he is feeling badly. if he did traumatize himself when he ran into the wall, he may need anti-inflammatory pain medications while he is healing. You can ask your veterinarian to prescribe those for him, if they haven't already. He does sound sore, from your description, and could proably benefit from some pain control - your veterinarian can get that for him. I hope that he responds to the pain control and heals normally.
Add a comment to Juno's experience
Was this experience helpful?
Sally
Cross parsons russell
10 Weeks
1 found helpful
Has Symptoms
Could only look at us side ways sideways
I came home a week past Saturday and my dog who's just turned 10 was walking badly, and had a really stiff neck. We kept her warm and quiet and by the Sunday she was great again. However on Wednesday it happened again. I thought perhaps she had had a fall of the pouffe while looking out the window? Took her to my vet who didn't know what was wrong, gave me a pain killer and I took her back for them to check on the Friday and was told to give her the pain killer til Monday and to rest her, and gave me an enormous bill! She's full of beans again , she's a parsons Russell cross and she's not happy not getting to play, but to be honest I'm terrified to play with her etc as I don't know what caused this and if it will strike again.
She keeps in great health other wise, isn't over weight etc
I'd love a second opinion please, even just a thought on what might have happened please.

Thank you.

Tricia Bruce.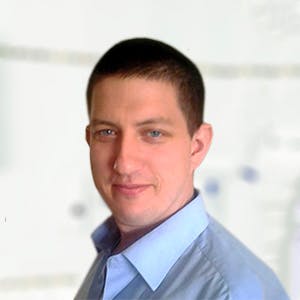 3320
Recommendations
There are a few things which may have affected Sally but some vertebral instability in the cervical vertebrae (neck) or a disc protrusion can cause sudden neck and back pain with a strange gait. I would keep Sally rested for the next three or four days to look for improvement before reintroducing her back to gentle activity; although I can understand that she may be trying to race around the house. Rest is best, but if this occurs again I would suggest an x-ray to get an idea of what may be occurring with her spine (if anything). Regards Dr Callum Turner DVM
Thankyou so much, you've put my mind at rest with your info.
She's on house arrest and I'm sure she understands why! ,:+)
Once again many many thanks.

TriciA
Add a comment to Sally's experience
Was this experience helpful?
Brutus
American Bulldog
7 Years
0 found helpful
Has my dog herniated a disc in his thoracic vertebrae? Brutus is a 7 year old American Bulldog. He is a little overweight but is very active especially with my children. He started whimpering when he got up and down on the couch. Now he is whimpering constantly, shaking, and didn't even get up to greet me at the door. I gave him an 81mg aspirin to see if it would help with the inflammation and pain about 20 minutes ago.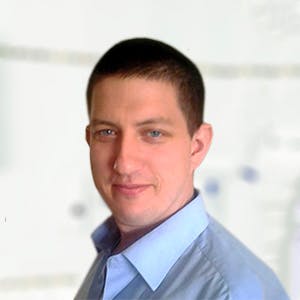 3320
Recommendations
Disc herniation is a possibility along with other causes including subluxation, spondylosis, other trauma, abdominal pain (may look like back pain) among other disorders; it is important to have Brutus examined so the underlying cause is identified since treating the symptoms is not a long term plan. If the pain is still present after a period of rest, an examination and x-ray would be needed to confirm/rule out any conditions. Regards Dr Callum Turner DVM
Add a comment to Brutus's experience
Was this experience helpful?
Bastian
Boston Terriers
8 Years
1 found helpful
Has Symptoms
Swollen lymph nodes on neck
About 18 month ago he started dragging his back legs. We took him to see a vet. They couldn't find anything out of order. His situation progressed. About 6 month ago it became difficult to get up. Front legs are fine, back legs need longer to start going.
Last weeks he was sensor to touch, sometimes. Last night he would yelp out randomly, this behavior continued all day long. I'm taking him in to see the vet tomorrow. Anything specific we should consider?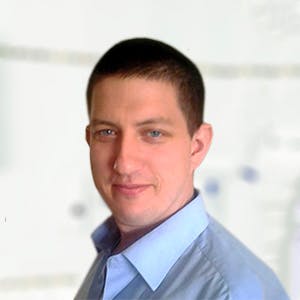 3320
Recommendations
I would suggest having an x-ray performed to look for any anomalies, myelography may also be useful and a sample of cerebrospinal fluid can be taken for testing if your Veterinarian sees fit at the same time. Some issues like this may be difficult to pin down with treatment being more supportive and symptomatic that curative; further imaging studies may be needed. Regards Dr Callum Turner DVM
Thank you for your quick response.
Add a comment to Bastian's experience
Was this experience helpful?
Bella
Boston Terrier
2 Years
0 found helpful
It has been 3 says now since my dog all of a sudden started acting odd.she was fine and then she wasn't. Wondering if she hurt her back or if there are internal issues. She seems to bounce in and out of pain. She is seeing fine and pooped 3 times each time stool being different colored, could it possible be an anal gland issue as she use to chase her tail alot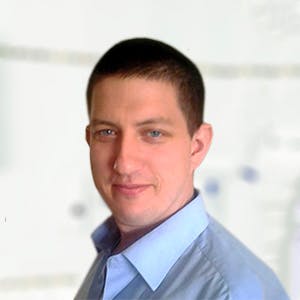 3320
Recommendations
There are many causes for discomfort which may include back pain or abdominal pain (which can look similar); faecal colour can change depending on what Bella ate and the length of time she took to digest her food and the speed it went through her system. Anal gland problems, foreign objects, infections, gastrointestinal ulcers among other problems may cause a change in faecal colour; you could try feeding Bella a bland diet of boiled chicken and rice for a few days to see if there is any improvement otherwise have your Veterinarian give her a checkup. Regards Dr Callum Turner DVM
Add a comment to Bella's experience
Was this experience helpful?
Billy
Miniature Schnauzer
13 Years
0 found helpful
My dog fell unwell in an evening I took him to the vets the following morning and they said they think it could be an ear infection although they couldn't see and soreness or swelling in his ears and he didn't have a temperature. They have given him some antibiotics that he has nearly finished but there's no change in him, if anything he's worse. I don't think my vets have ever been any good and they are obviously expensive to keep going back to.
Have you any idea what could be wrong with him as it definitely not his ears. He has swelling all around his neck and gags a lot even when not eating but the vets say it's nothing just lymphomas.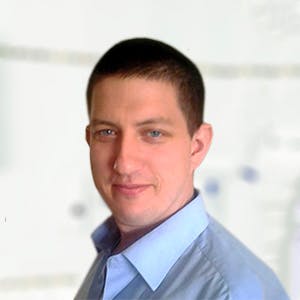 3320
Recommendations
Lymphoma isn't nothing, it is very serious; lipoma is an accumulation of fat under the skin, maybe they said it was that? An arched back and a loss of appetite may be indicative of abdominal pain or pain originating in his spine; swelling around the neck may be from the lymph nodes or salivary glands, depending on how the swelling feels when touched a fine needle aspirate may be a good idea. Unfortunately, without examining Billy, I cannot really shed any light on his condition; I don't know if you have another Veterinarian nearby but it may be worth visiting for a second opinion. Regards Dr Callum Turner DVM
Add a comment to Billy's experience
Was this experience helpful?
Luna
Toy Poodle
3 Months
0 found helpful
Took my puppy on a hike yesterday and noticed after that she became very stiff. She was given water and doggy snacks throughout the hike.She looked sad & out of it considering shes a very active happy puppy. She had a loss of appetite & refused to intake liquids. I bought her unflavored Pedialyte and bottle fed her to avoid dehydration. However the odd case is she keeps her head high but becomes aggressive and yelps in pain when i touch her right side of the neck right underneath the ear. Ive noticed that theres a big bump (kind of feels like a bone popping out) on the area she doesn't want me to touch. I dont know if she has a fracture, pinched nerve or maybe if the hike was too much for her. This morning she woke up better shes eating,walking and drinking. Shes urinating and having bowel movements like normal. The only thing is she still yelps about her neck, i need help with trying to figure out what happened to my pup.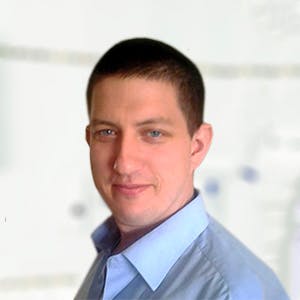 3320
Recommendations
Ideally it would be best to not go outside with Luna until she is 16 weeks old and is fully vaccinated. There are many causes of neck and back pain, but if you are noticing a protrusion from Luna's neck it would be best to have your Veterinarian to take a look as I am unable to give you any indication of a cause as I am unable to examine Luna. Regards Dr Callum Turner DVM
Add a comment to Luna's experience
Was this experience helpful?
Gracie
Schnoodle
12 Years
0 found helpful
Medication Used
Clavamox antibiotic- oral
My dog is having neck pain. We took her to the vet 5 days ago and they said she had an eye infection and a sty. They also said a sty can be painful and that's why she cries. They prescribed and antibiotic and drops but she continues to cry in pain and arch her back and not look up. Can these neck pain be from the infection and sty or a separate issue?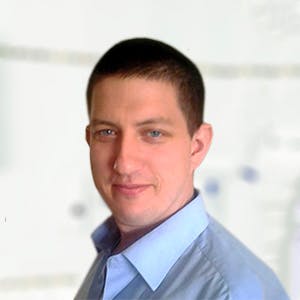 3320
Recommendations
If Gracie is in so much pain that she is arching her back and cannot flex the neck up I would be looking further into this; whilst a stye can be painful, I would say that it would be a separate issue to the back pain. Back and neck pain may be due to spinal injury, abnormalities or to abdominal pain causing the back to arch upwards. I would revisit your Veterinarian for an examination and to get some x-rays of the spine to be on the safe side. Regards Dr Callum Turner DVM
Add a comment to Gracie's experience
Was this experience helpful?
Bella
Miniature Fox Terrier
8 Years
-1 found helpful
Bella stopped jumping about 2 weeks ago. She seemed in ok spirits otherwise. My mum tried to lift her into the bed and she yelped and came running to me.

I decided to take her to the vet, where they thought she may have pain from a cruciate ligament in her back leg.
X-rays did not show any issues, but they did notice that 2 vertebrae seemed close together in her back.

Since the vet visit, she has been a lot worse. She can walk normally, but won't do stairs and won't move much. She lays in her bed most of the day which is unusual for her. She does not look happy.
She is typically a very active and affectionate dog.
What would be the best treatment for her? Would she be in a lot of pain even on the tramadol?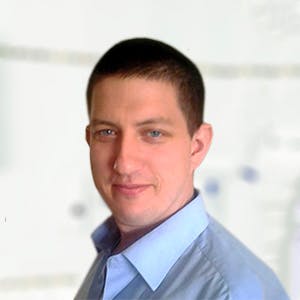 3320
Recommendations
Narrow space between vertebrae may be indicative of intervertebral disk disease (among other causes); where a part of the disk may by putting pressure on part of the spinal cord or spinal nerves causing pain. Myelography may be useful here to determine severity of any disk protrusion. The condition is painful and tramadol may just take the edge off but movements may cause sharp instances of pain. Regards Dr Callum Turner DVM
www.vetary.com/dog/condition/intervertebral-disc-disease
www.acvs.org/small-animal/intervertebral-disc-disease
http://vetspecialists.com/intervertebral-disk-disease-in-dogs-ivdd/
Add a comment to Bella's experience
Was this experience helpful?
Niko
Schnauzer/shituz mix
11 Years
0 found helpful
My dog is 12 and hes had a stiff neck, loss of appetite and yelps if i pick him up and hes stopped jumping off the couch. His tail is in between his legs and he wont look up to see me anymore, hes laying around anymore and he wont even take a treat. We cant afford a vet, what do i do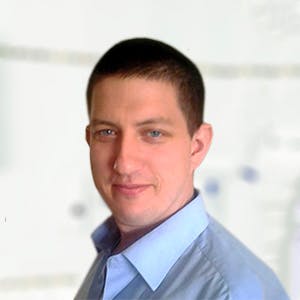 3320
Recommendations
Normally I would recommend visiting your Veterinarian and having an x-ray performed to look for any trauma for other anomalies on the spine; if you are unable to afford a visit to your Veterinarian, the best course of action would be to restrict Niko's movement and to give plain old baby aspirin at a dose of 5mg/lb twice per day. I would however recommend visiting your Veterinarian regardless of cost to check Niko over. Regards Dr Callum Turner DVM
Add a comment to Niko's experience
Was this experience helpful?
Fawkes
Australian Shepherd
10 Weeks
0 found helpful
My fiance and I recently adopted a stray a friend had found. We took him to the vet to have a general check up done and get his vaccinations. Since we've had him (about a week now) we have noticed when he sits, his back is arched forward and even while standing he doesn't move his head up to look at us. He can move his head from side to side and use his eyes to look up, bu the physically can't look up. I accidentally moved his head up one day checking an eye booger and it cause immediate pain and yelping. He is eating fine, drinking enough water, using the restroom like normal, he wags his tail and gets excited, but his neck is always lower, near the floor. What could be causing this?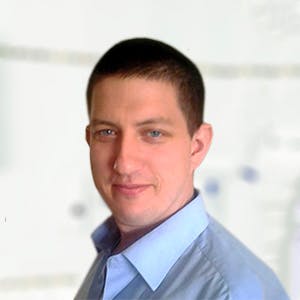 3320
Recommendations
There are various causes of neck and back pain which may be due to trauma, congenital problems, spinal problems etc… At this point and with Fawkes being so young, it would be best to have an x-ray taken of his spine to see if there is any trauma or other anomalies that may be causing him pain as well as getting some pain medication to make him more comfortable. Regards Dr Callum Turner DVM
Add a comment to Fawkes's experience
Was this experience helpful?
Shade
miniature poodle
12 Years
0 found helpful
My dog shade is 12 years old and will be 13 in October. Today he's been moving rather slowly and hasn't been active at all, at first I thought that he might be depressed because another member of my household who he's quite attatched to has been away for 2 months but I noticed when I put a bit of pressure on the side of his neck by mistake earlier that he was in pain. I instantly pulled my hand away before applying a bit of pressure around the same area only for him to whine again only a bit louder. What should I do?


Sincerely,

A 16 yr old who's worried about her doggo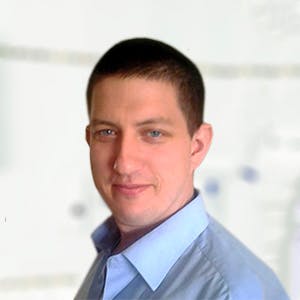 3320
Recommendations
Neck pain may occur for a variety of different reasons, in humans (like me this morning) wake up with a sore neck if slept in an uncomfortable position; rest normally helps. I would recommend restricting Shade's movement over the weekend to not put any stress on his neck; if he is still showing pain by Monday morning you should visit your Veterinarian to take a look, but may require an x-ray to look for fractures or other anomalies. Regards Dr Callum Turner DVM
Hi Dr Turner,
A few days ago my dog starting acting in slow motion. Won't jump on the couch or bed. Not jumping at all or getting in the car. At times she seems ok but other times her back arches and she has a little shake and walks in slow motion. She's eating and drinking water. yelping when you go to pet her face . She's been avoiding my other two dogs as well.
I took her to the animal hospital. They tested her blood for heart worm and other parasites. Was negative. They gave me some gabapetin until I seen my regular vet the following day.
I took her to my vet. They ran blood. Said her blood cells are low but on record shows they have been lower for years so didn't seem concerned. They didn't offer an X-ray. They said to give her rest, vetprofen, tramadol, no collar, get a harness, and come back in a week. They said next step would be a doggie chiropractor and then maybe an ultrasound.
Should I suggest a X-ray ? Not sure what to do or request at the next visit if she's not better. I would have thought they would have done an X-ray right away. When asked they said she passed the physical mobility test. Bend and pressing limbs but she didn't show signs of pain.

Not sure what to do.

Thanks,
Lisa
Add a comment to Shade's experience
Was this experience helpful?
Chuck
Chihuahua
15 Years
2 found helpful
Chuck went to the vet a couple of months ago for neck pain. They prescribed meds and rest. After a couple of weeks he got better. However the pain seems to be back and worse this time. The pain is intermittent though. He can be his normal self one minute and the next in pain yelping. With his age I do not want to do surgery so I'm not sure my options expect maybe putting him asleep. But I'm afraid it's premature. Should I continue to make him rest and give meds? How long should I wait for improvement before considering putting him asleep?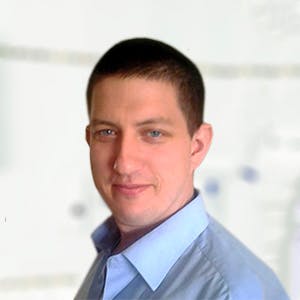 3320
Recommendations
I would recommend getting an x-ray done of Chuck's neck to see if there is anything visible that that may be attributable to the symptoms you are seeing. Usually strict rest is the best course of treatment, but a decision about euthanasia needs to be discussed with your Veterinarian as I haven't examined Chuck and cannot give an opinion about a standard of life; however, if you notice that he is depressed and has changed behaviour, he may have a low quality of life which you would need to address. Regards Dr Callum Turner DVM
My 11 year old Chihuahua, jack russel mix has the same issues. I tried the vet route and he got sicker (throwing up, diarrhea etc) because of the meds and there was no change in his pain or ability to move around. I took him to a Chiropractic Vet and he is now pain free and acts like a much younger dog. He sees the Chiropractic vet every 3 weeks and is much better off. A vet would suggest x-rays then surgery or more meds. Totally not needed... A simple spinal adjustment is all that he needs. Try this for your Pup I think you will be pleased with the results.
I think the recommendation for euthanasia is premature without examining the dog.
Add a comment to Chuck's experience
Was this experience helpful?
GooBee
Chihuahua
12
0 found helpful
My 4-legged child had his blood drawn from jugular and now he's unable to look up. He has limited ROM, has slight head tilt & loses his balance. However, he's been acting normal in regards to eating, drinking and playing. I returned to the vet the next day and was told the blood drawn from jugular wouldn't have caused these symptoms and suggest I get an MRI as it appears to be a neurological issue. I'm getting a second opinion as I have suspicions that something might have occurred during the initial vet visit that they're not telling me. I will absolutely get all necessary tests done but I wanted to see if in your opinion my baby's neck issue couldn't have been caused by the vet drawing blood from jugular? Should I be worried? Is it possible that the issue will resolve itself as advised by the vet? Please help!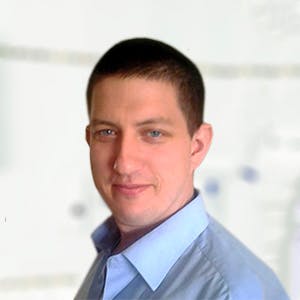 3320
Recommendations
Drawing blood from the jugular vein isn't common in dogs (more in cats), it is still performed when the cephalic vein or saphenous vein cannot be used. There are usually no ill effects from using the jugular as it is easy to hit (even for someone inexperienced). Whilst it is possible that a sudden movement or error could have caused damage to surrounding structures, it is unlikely. It is always good to get a second opinion and an x-ray would normally rule out anatomical or structural problems before progressing to more expensive diagnostic tests. Regards Dr Callum Turner DVM
Add a comment to GooBee's experience
Was this experience helpful?
Winston
Schnauzer
2 Years
0 found helpful
My mini schnauzer 2yo seems normal, eating and drinking normally, but is very sore in lower back and back legs on palpating but runs jumps fine. Any idea what could cause this?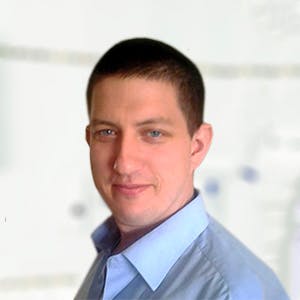 3320
Recommendations
There may be some back pain which may be caused by local bruising or by some subluxation of the spine (although we would expect a decrease in motility). If not already performed, an x-ray may reveal some spinal pathology; a thorough examination may indicate something. Regards Dr Callum Turner DVM
Add a comment to Winston's experience
Was this experience helpful?
Storm
American Pit Bull Terrier
4 Years
0 found helpful
Dog has been walking with slight arch in back and sometimes whimpers. Is eating and drinking fine. Doesn't react negative to any touch. Vet felt her all over with nothing out of the ordinary and no concerns and gave prednisone as needed. This started early am when laying in crate. She has been eating drinking and pottying normal, just generally seems off. Isn't a as excited and hyper.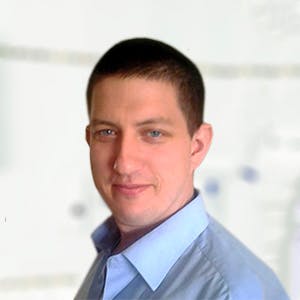 3320
Recommendations
I would recommend having an x-ray done of Storm's spine as any anomalies like bone spurs or herniation of disks will show up on the x-ray and would give a diagnosis. Arched back can also be indicative of abdominal pain which if there is a foreign body or other anomaly should show up on an x-ray. Regards Dr Callum Turner DVM
Add a comment to Storm 's experience
Was this experience helpful?
Gabe
Shih Tzu
3 Years
0 found helpful
Has Symptoms
Pain in back when picked up
Back pain on certain movement or being picked up wont jump on the couch was given metacam off vet. Gabe is still eating drinking playing walking pain not all the time tho. I was not told how long to give metacam for can you tell me what this pain could be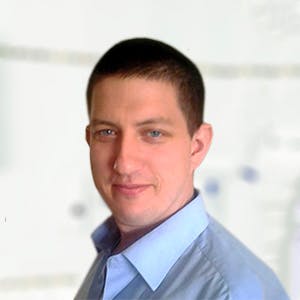 3320
Recommendations
Treatment with Metacam (meloxicam) for pain is usually given for seven to ten days with a follow up visit with your Veterinarian to discuss the effectiveness of treatment and to determine if longer term treatment is required. If the pain is persistent, your Veterinarian may take an x-ray of Gabe's spine to see if there are any abnormalities that may be causing the pain. Regards Dr Callum Turner DVM
Add a comment to Gabe's experience
Was this experience helpful?